I am so excited to be sharing our laundry room makeover. This is an area of our home that was seriously lacking. Fun fact about me: laundry is my favorite chore so, upgrading this space is huge for me. Just wait until you see the before and afters. This laundry room makeover is part of a larger bathroom renovation project that I will be sharing soon so stay tuned for that. But, since the laundry and bathroom connect it was a great time to upgrade both spaces.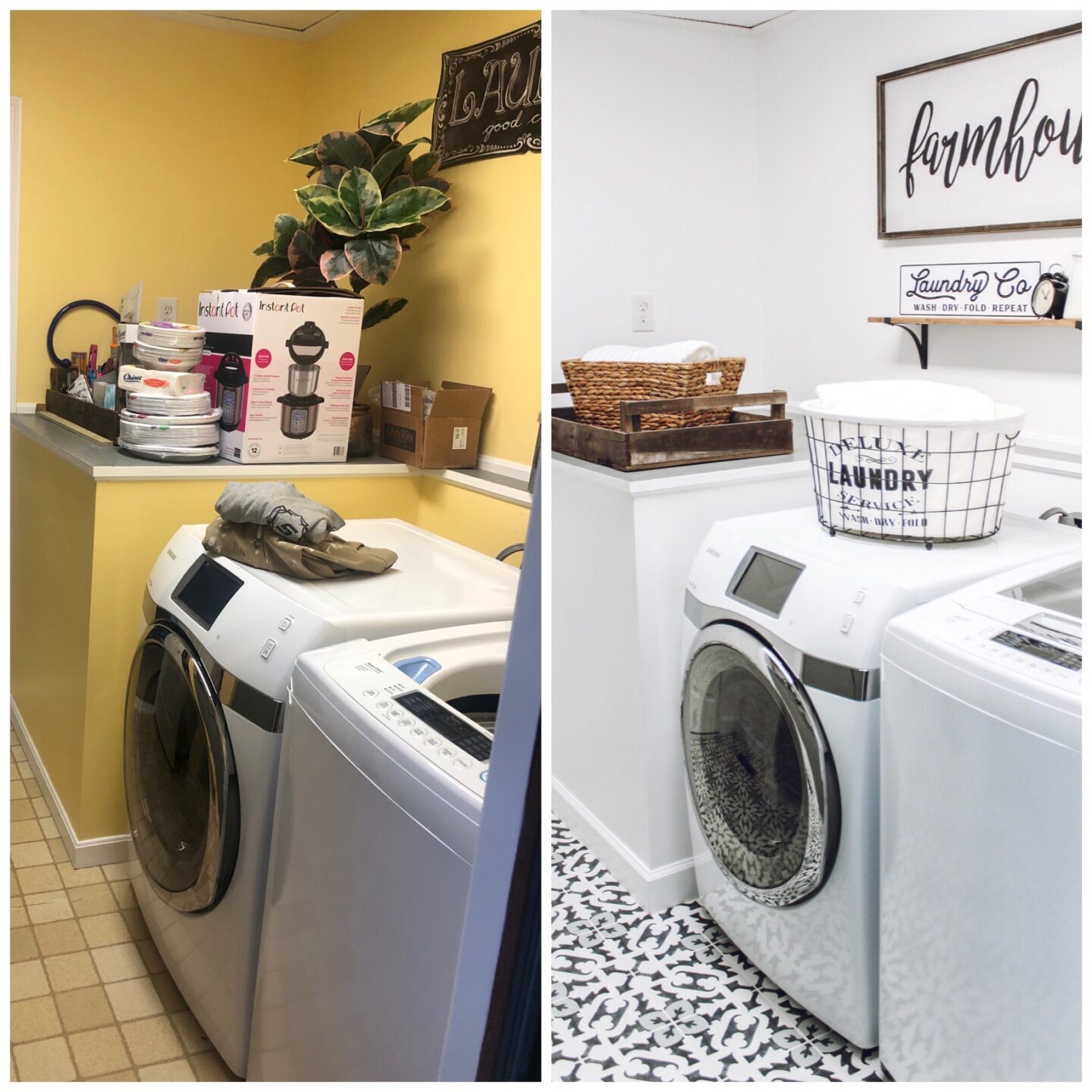 The main difference in the laundry room is the wall color. It is truly AMAZING what a little bit of paint can do to a space. I partnered with Clare paint for this project. Clare paint is such an innovative company! They make it super easy to shop for paint from the comfort of your own home. But, even beyond that they have an amazing selection of curated colors. One of the hardest things about paint shopping is when you go to pick out a white or a grey and there are literally HUNDREDS of different shades to choose from. Clare has a selection of only the best of the best colors which makes choosing your color so much easier. They will also send you sample swatches that stick right to the wall and are mess free, how cool is that!?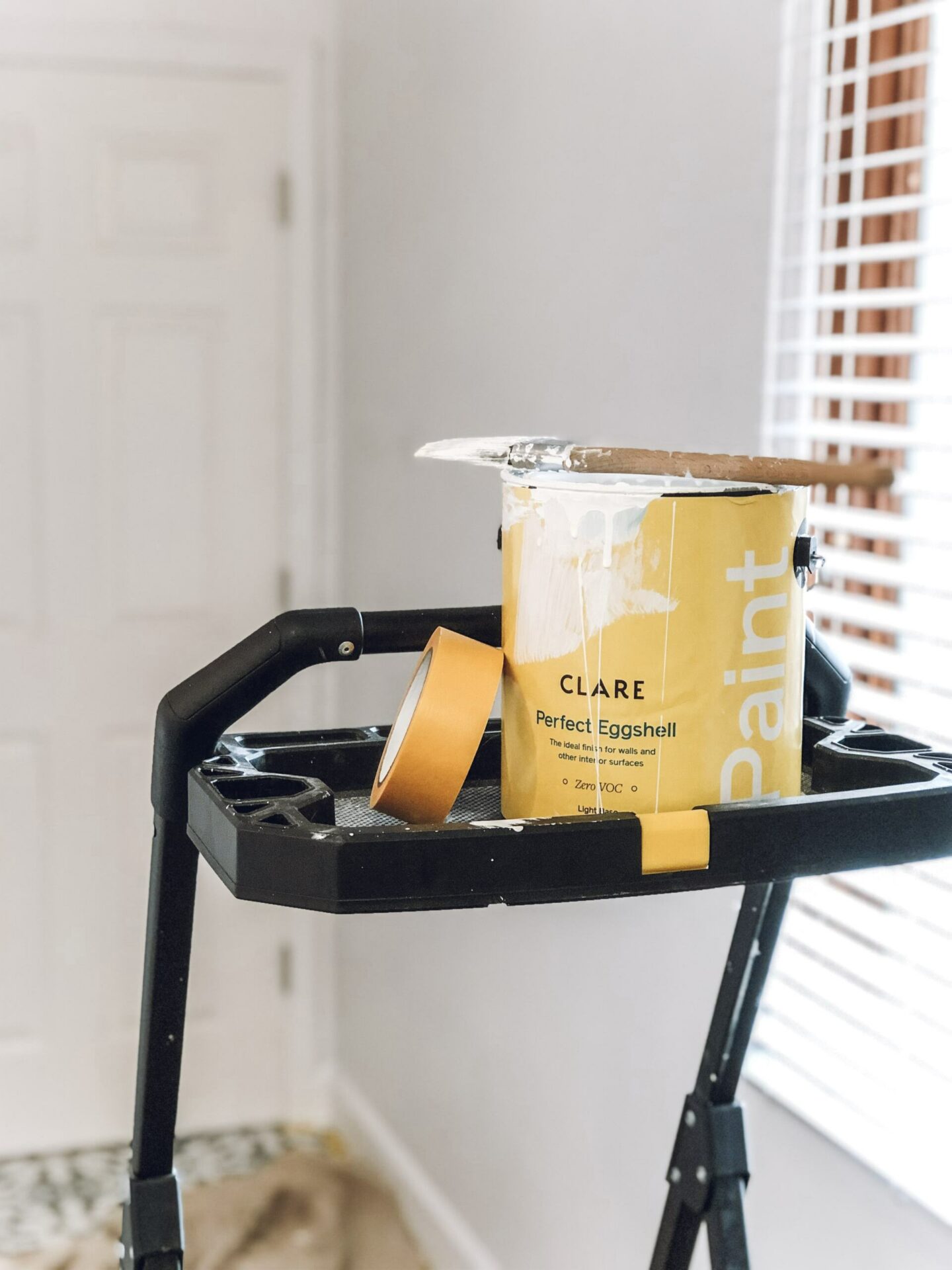 Choosing the right color:
I chose Clare's color Fresh Kicks– this is a clean neutral white. It doesn't read yellow or blue at all. It is a true bright white which is exactly what I wanted for this space. They have three other whites to choose from. Erika over at and Peony and Honey used their Whipped White on her laundry room and it looks beautiful, check that out here. BONUS: Clare also has all of the painting supplies you'll need available to be shipped too! We went with the 7-piece kit and it includes a Plastic Drop Cloth, Painter's Tape, Paint Brush, Roller Brush, Roller Cover, Metal Tray and Tray liner- LEGIT everything you need for your painting project.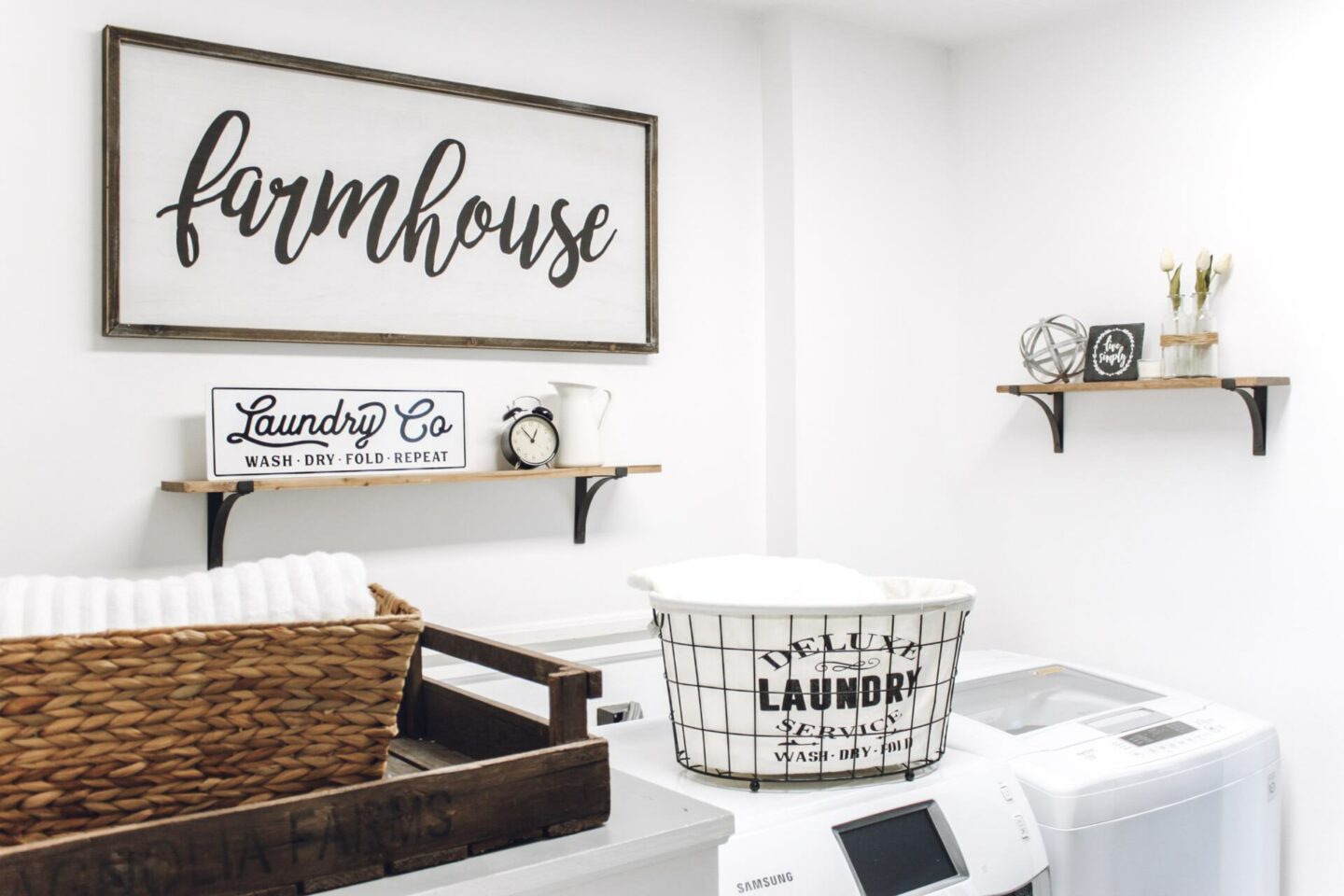 It seriously amazes me how much paint can transform a space. I love how bright, airy and welcoming the space feels now. Also, a tip from me when you are redoing a space: shop your home. This is a concept I've seen shared all over Instagram and it is so true. The shelves used in here used to be in our master bedroom. When we redid that space we didn't have anywhere for the shelves anymore, you can see our updated master edition here. I am so happy I hung onto the shelves and was able to use them in this again. The basket that says laundry, laundry sign and farmhouse sign were the only new items in the space. I scooped them all up at Hobby Lobby. Everything else in the photo are items we already had.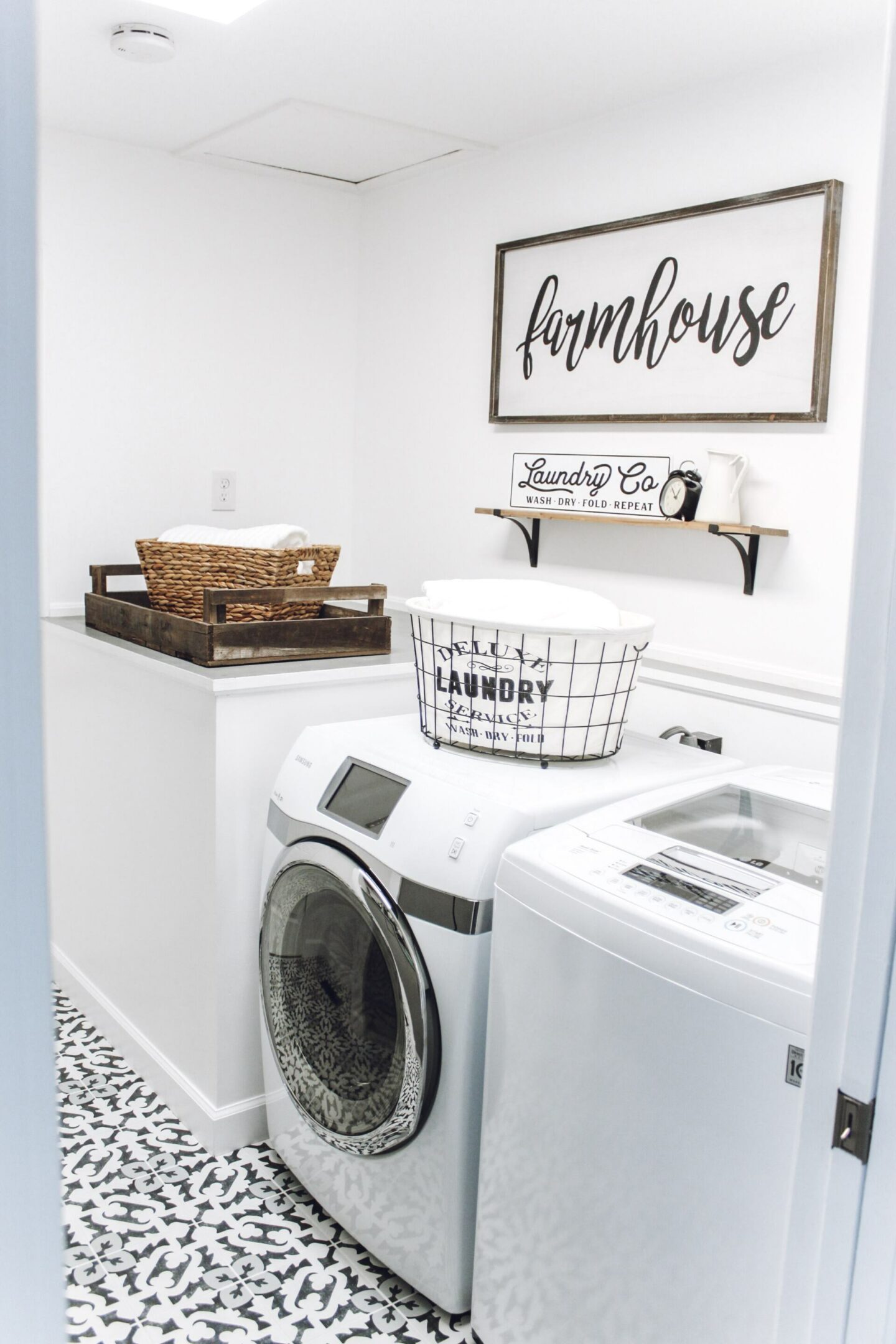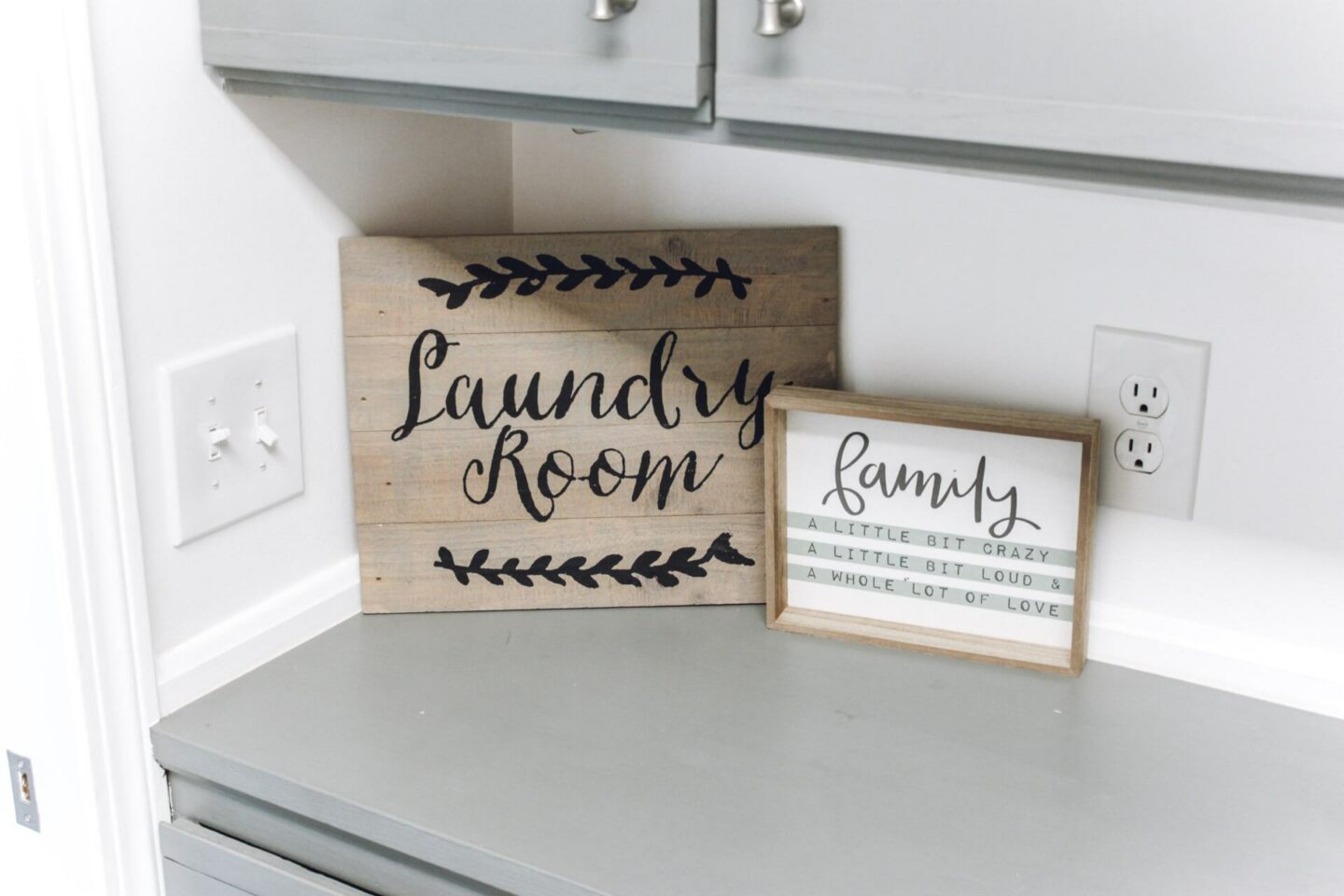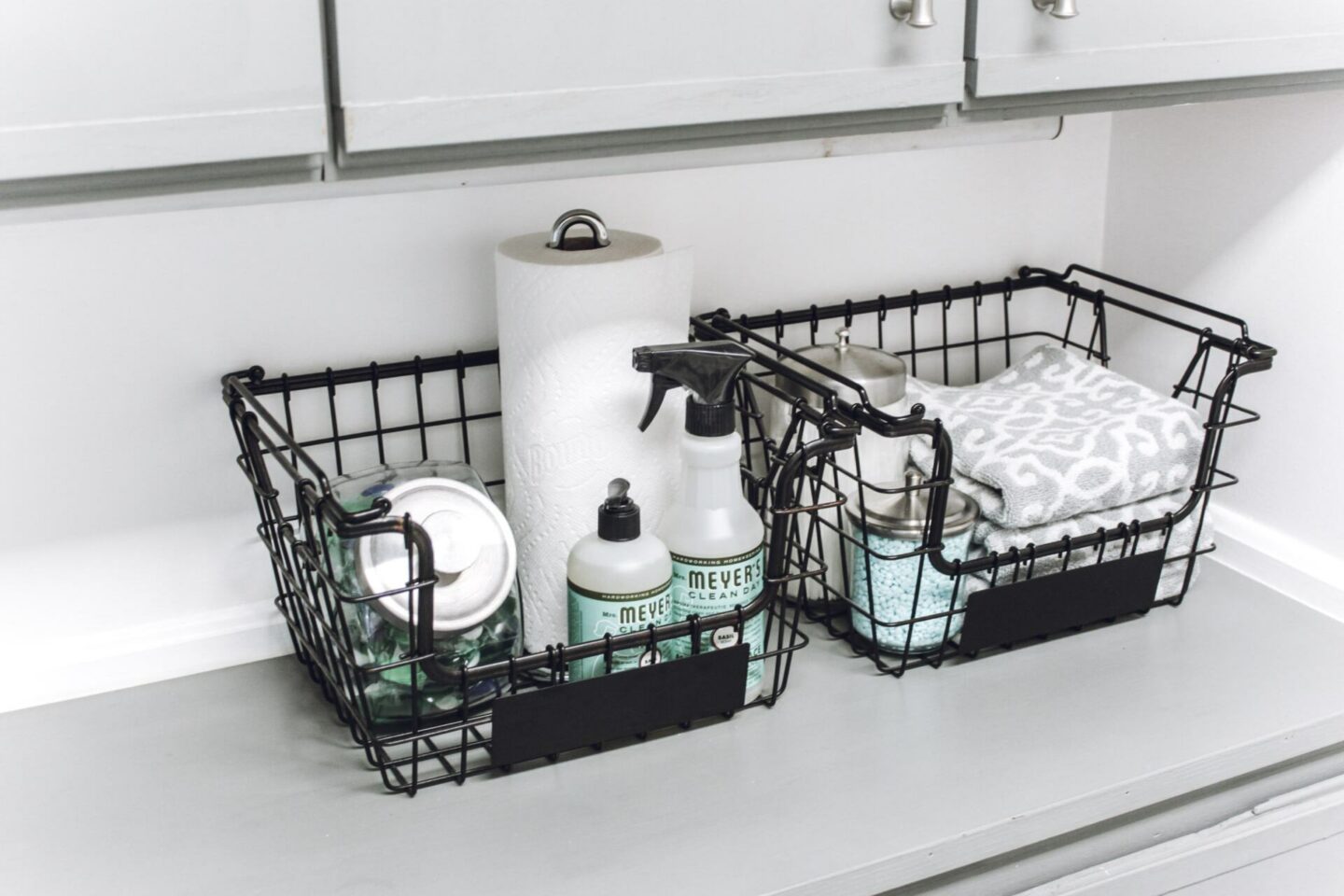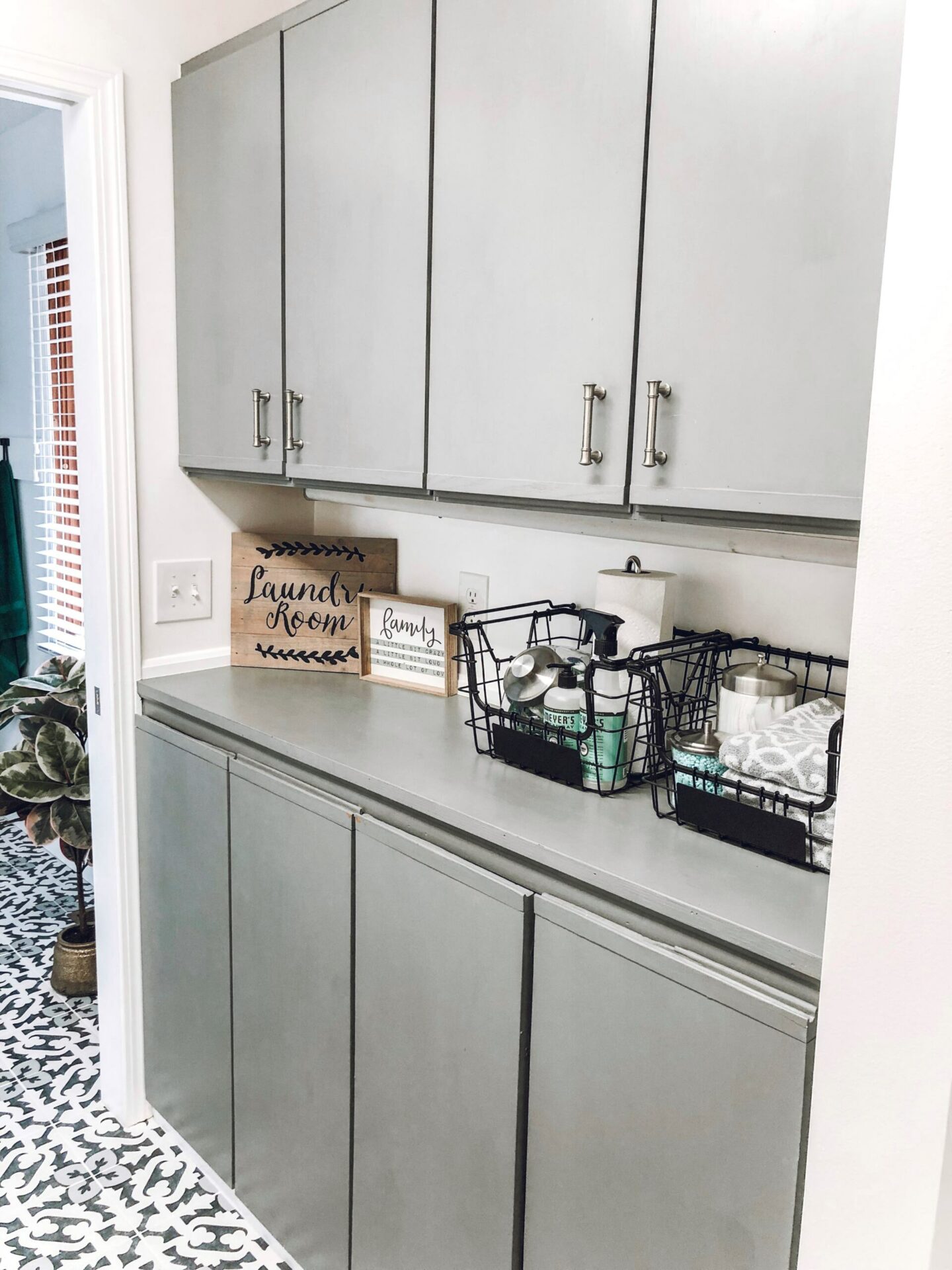 The flooring here is from Barton's Home Improvement. This is a great budget friendly home improvement store. I will be sharing more about that on my bathroom reveal. If you want a peek on that project check out my Bathroom Reno on a Budget post. Again, thank you so much to Clare paint for sending the paint for this project. I mentioned at the beginning of this post that laundry is my favorite chore, I'd love to know do you enjoy doing laundry!? If not, what's your favorite chore? Let me know in the comments below.