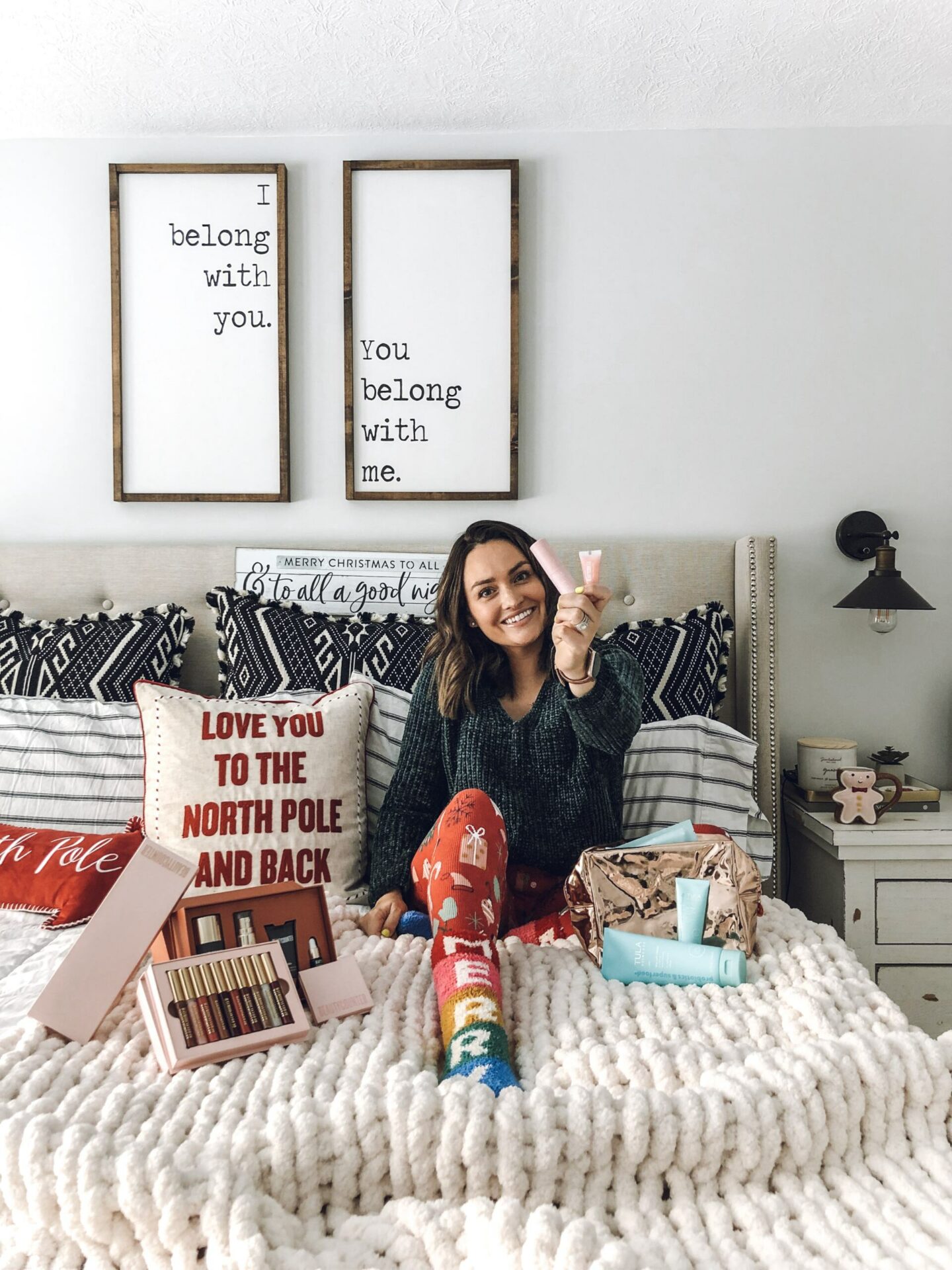 This time of year is my favorite to try new products + new beauty brands. There are always so many great beauty gift sets. This year I am highlighting two beauty brands and their gift sets. The two brands I'll be highlighting are TULA and BEAUTYCOUNTER. Both brand's skincare products are made with safe ingredients.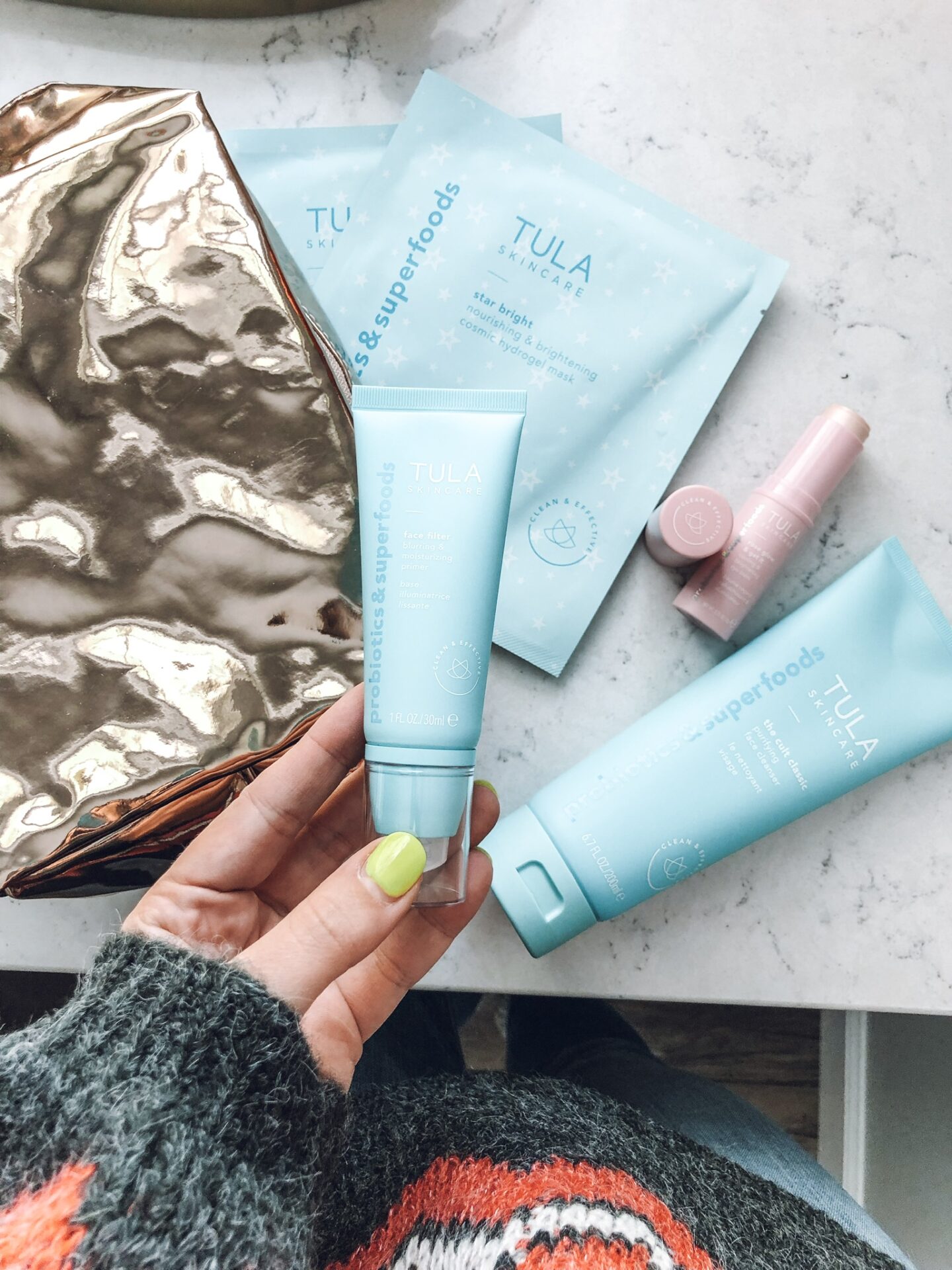 Tula
If you follow any bloggers chances are you've heard them rave about Tula. So, I finally decided to give it a try. I ordered one of their smaller gift sets but it included all of the items I've been dying to try. The kit is called "Glow Getters 6 Piece Set" It includes:
purifying face cleanser
face filter blurring & moisturizing primer
star bright nourishing & brightening cosmic hydrogel mask (2)
rose glow & get it cooling and brightening eye balm
rose gold cosmetic bag
This kit is with all full size products!! I feel like that is important to mention because sometimes kits are with sample size but this is all the actual full size product. So far I have been loving the primer + eye balm. The primer is great for days when you don't want a full face of makeup but you want something! I also love it for just an extra layer under your foundation. The eye balm is honestly so brightening. I also love the cooling effect it has and the fact that it's not at all greasy. The rose gold makeup bag is also really big (definitely bigger than your typical makeup bag) which will be awesome for when traveling. This entire kit is only $68 and chances are there will be a promo code to shop + free shipping. I used Courtney Shields promo code: COURT20 for 20% off when I purchased and paid right around $50 for everything. Christmas time is a great time to try new skincare!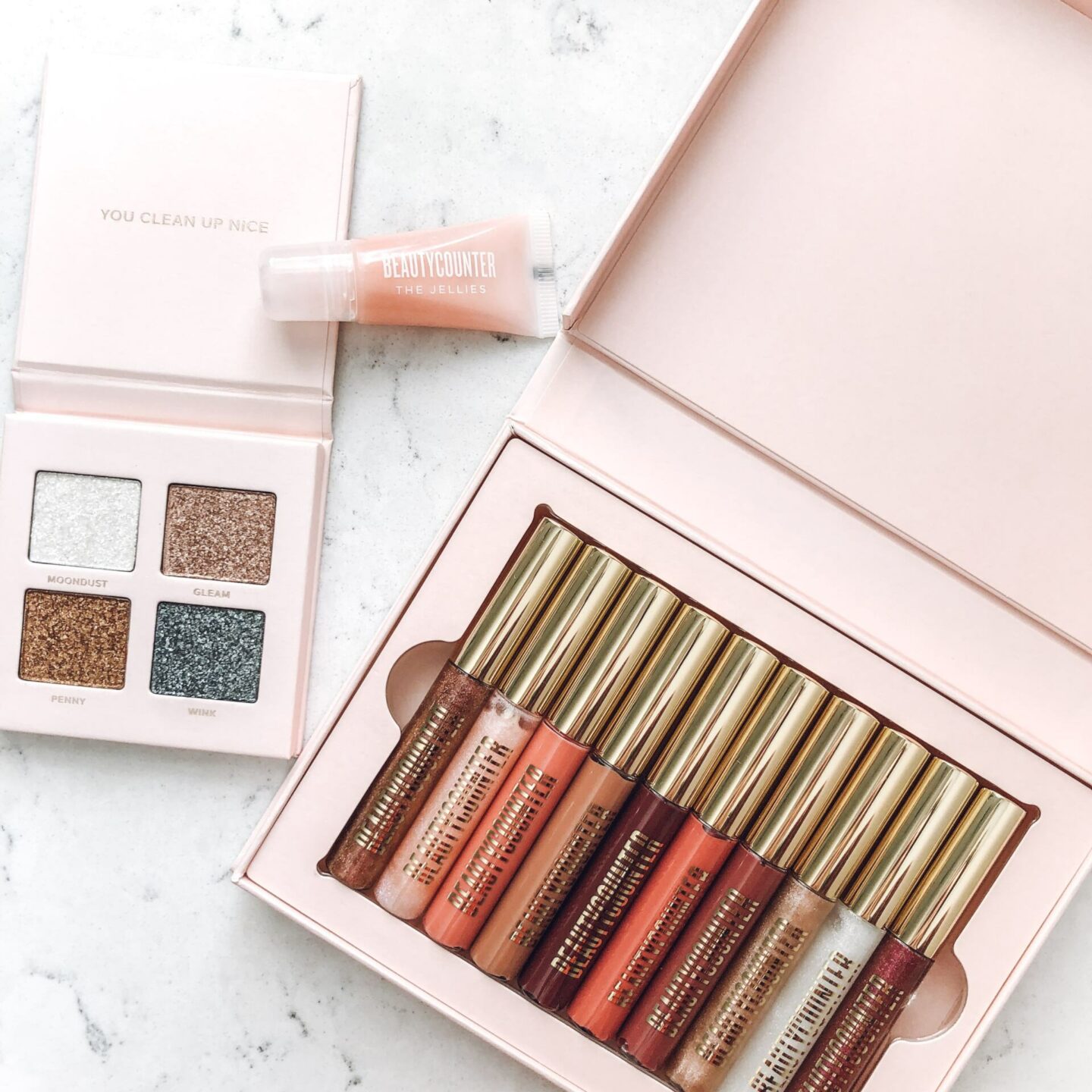 Beautycounter
Beautycounter has so many great beauty gift sets this year it's going to be hard to narrow it down to just a few. But, I'm going to do my best to try ha! If you've been wanting to try the makeup or skincare now is the time. The Jellies are a new release and I'm obsessed. They are the best not at all sticky gloss. They are sweetened with stevia and have great flavors. The Eye Sparklers Palette is seriously the most beautiful eyeshadow. The Mini Lip Gloss Vault is another's one you have to scoop up! I love that I can keep a few glosses for me and gift out some too. These products are all new and exclusive for the holiday season but, there are so many gift sets full of my favorites year round too which is what makes now a great time to try Beautycounter. Check out all of the holiday gift sets here! Bonus: Beautycounter is currently running 15% off + free shipping on orders over $50!
Here are a few of my recommendations:
Counter + Skin Care Favorites

lotus glow cleaning stick
overnight resurfacing peel (my fave)
No. 1 brightening oil
charcoal face mask

Bright Eyes Treatment

countertime ultra renewal eye cream
eye revive cooling masks (great for anyone who complains of dark circles)
These are the beauty gift sets I recommend for you or any ladies your shopping for! Check out my full makeup + skincare routine here. If you want to give someone who is shopping for you a hint: simply sent them a link to my post. Happy shopping.