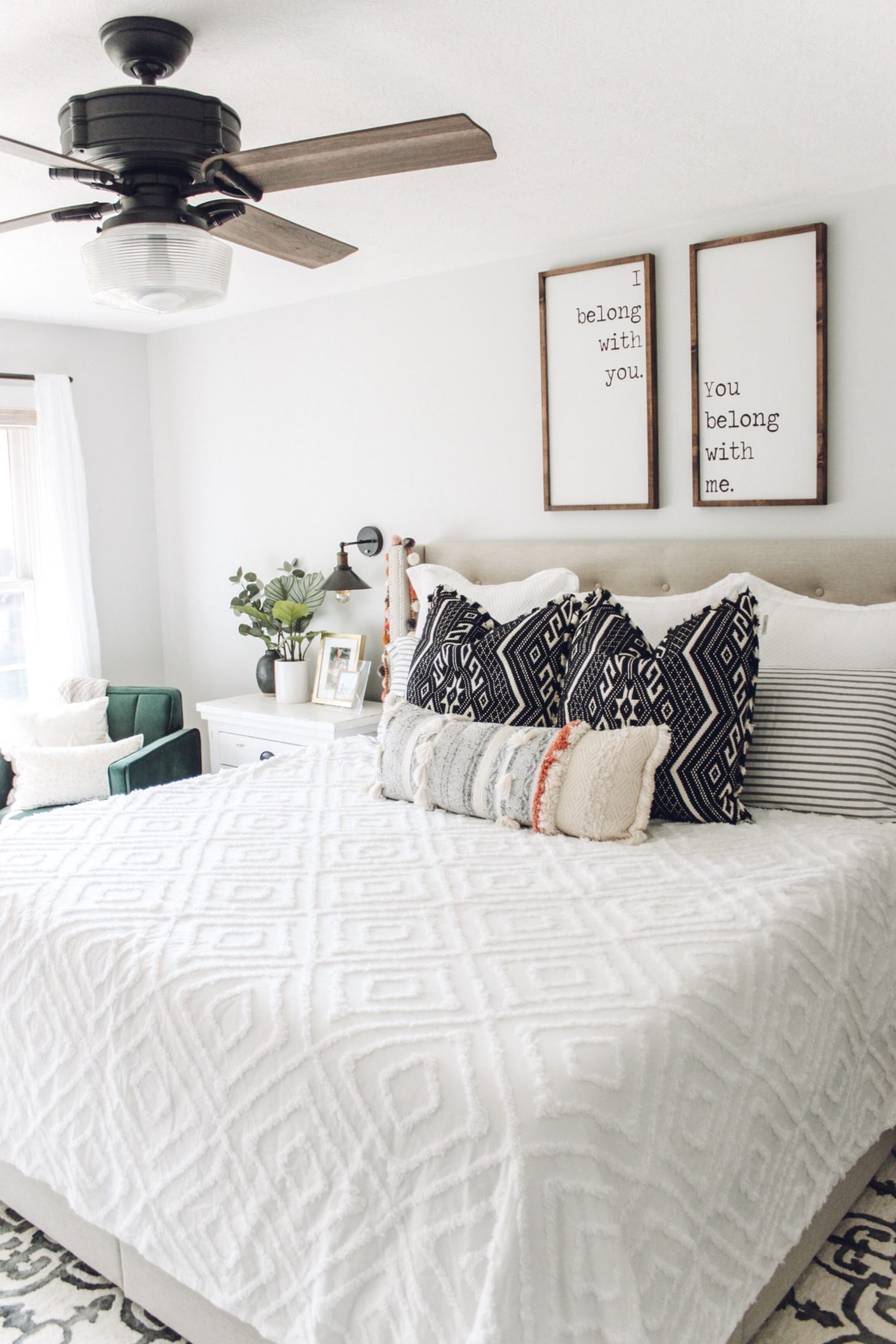 I have been loving the Boho Farmhouse trend. I feel like modern farmhouse is on its way out and it's all about the bohemian vibes. In this post I will be sharing how to add boho farmhouse style to your home. To me, boho is about natural earthy tones, textures, greenery and cozy vibes. When it comes to decorating I typically keep it pretty neutral and I love that boho colors are still very neutral earth tones. I wanted to share a few items I picked up in order to turn my modern farmhouse bedroom into a bohemian farmhouse room.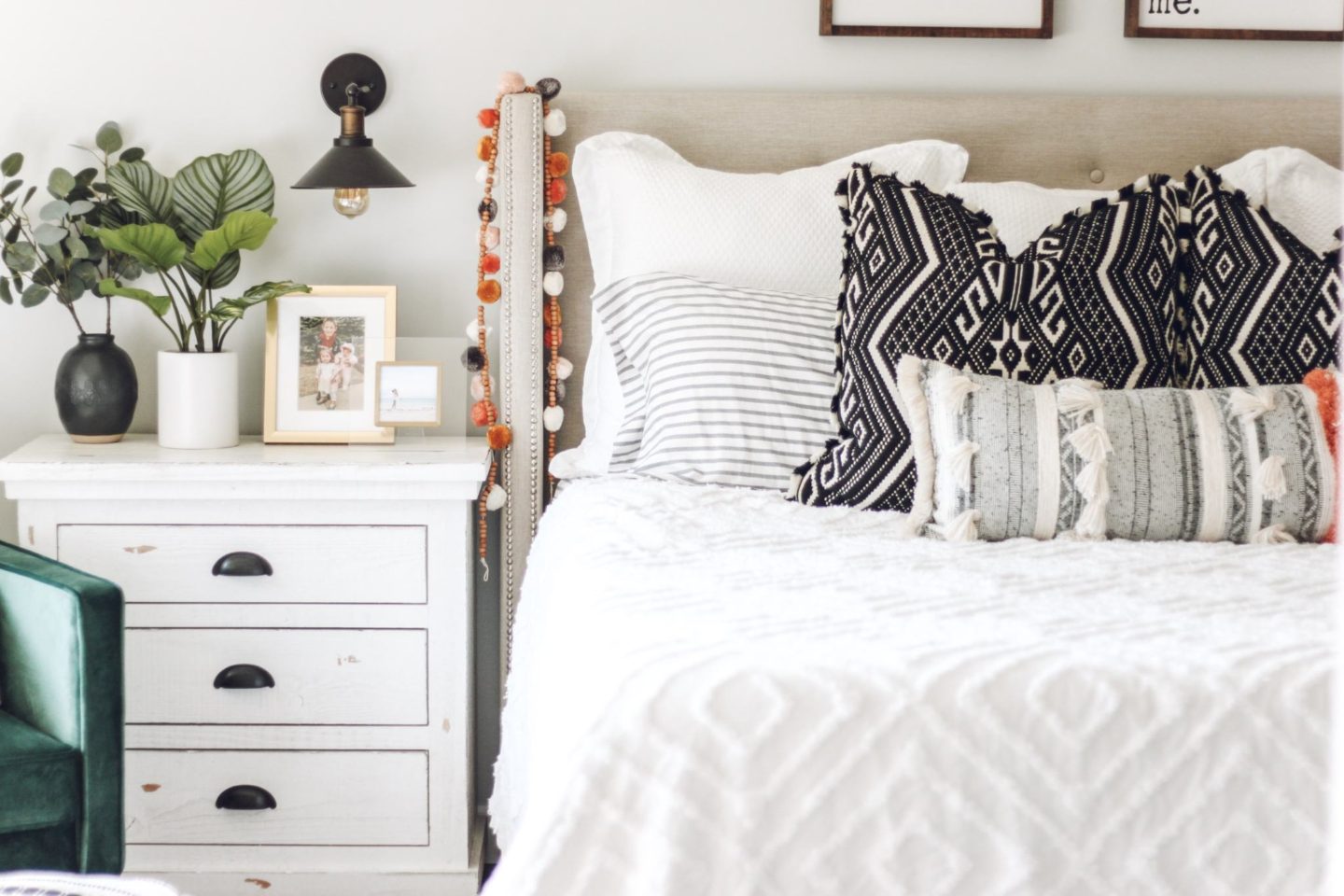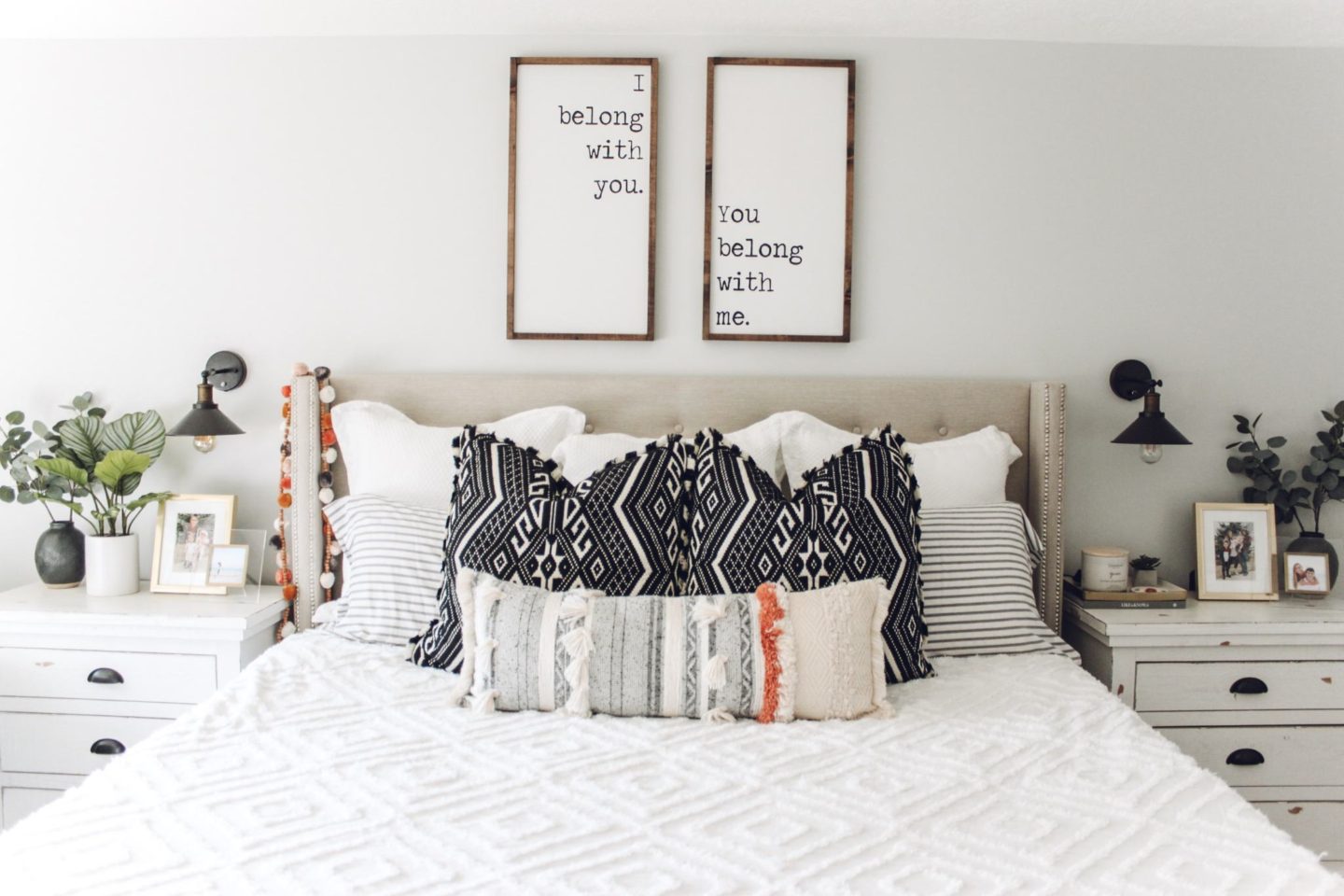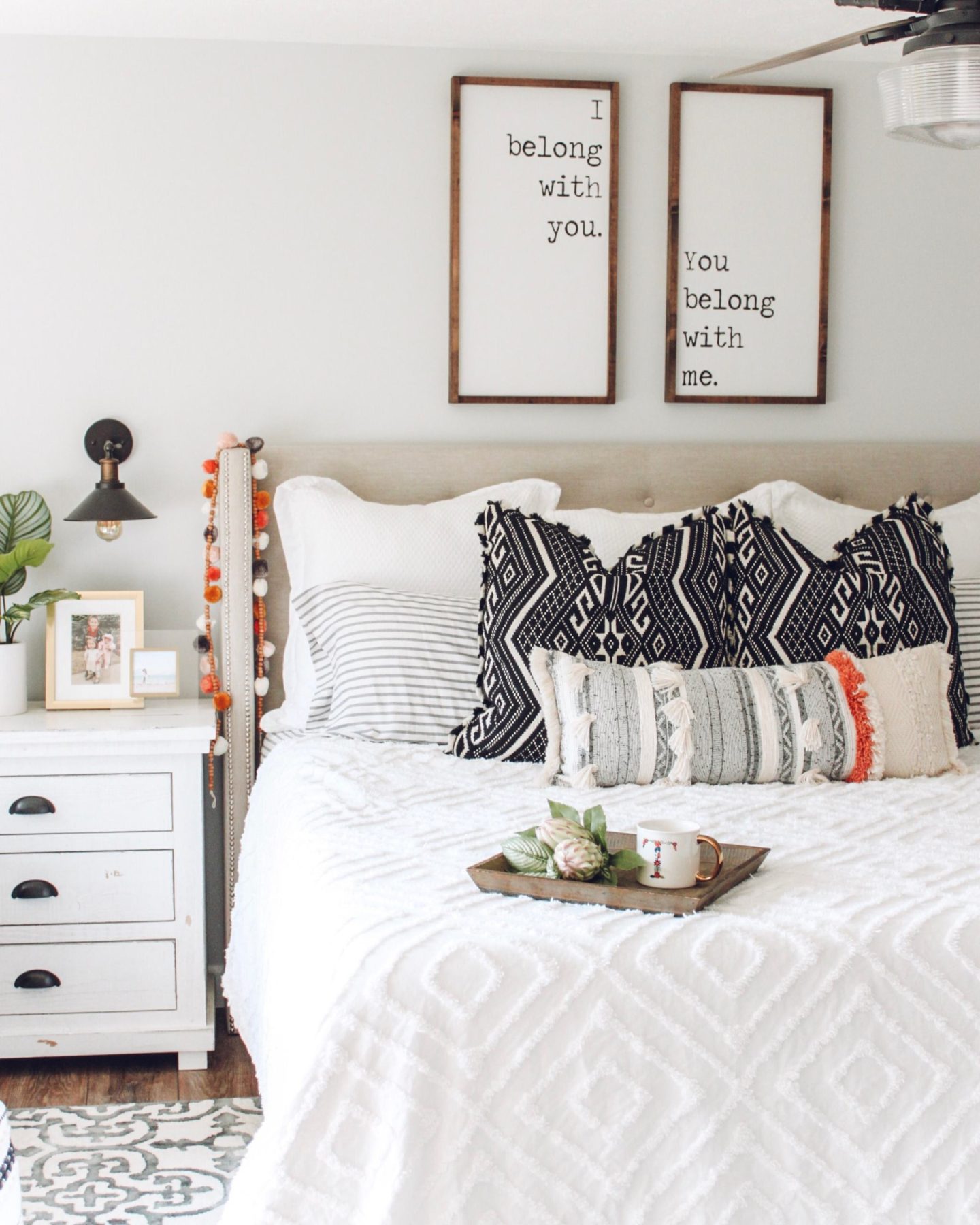 What's great about this style is that it can so easily be migrated into what you already have. Throw pillows are one of the easiest ways to change up your bedroom style. I added these oversized euro pillows from Target and they are the perfect amount of boho. I already had the lumbar pillow but it is definitely a bohemian vibe. I think the dark contrasting with light looks so nice and really makes space stand out. The wood and pom pom garland has all of the color tones I wanted to bring in. I love the orange, yellow, and blush colors- totally reminds me of a sunset.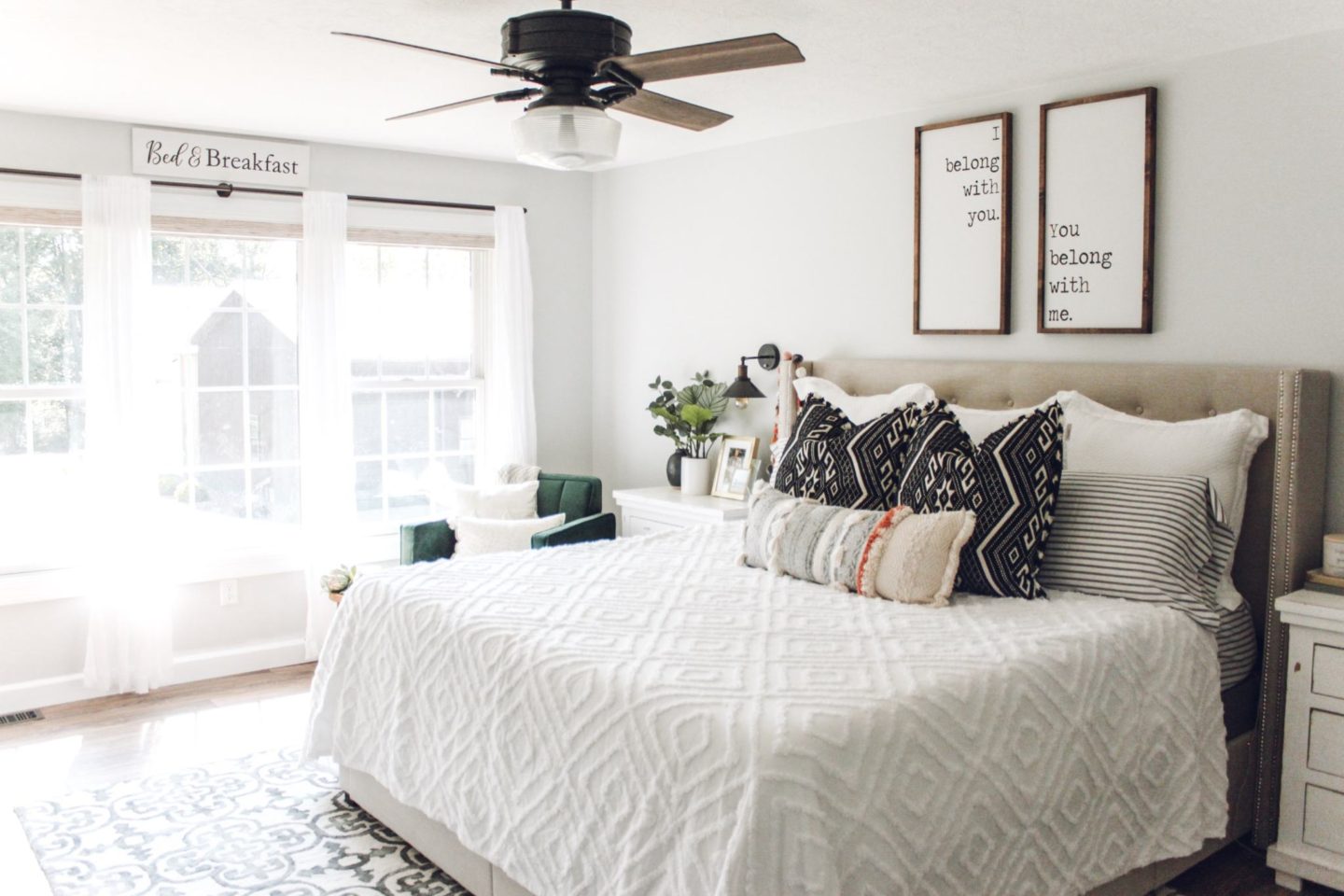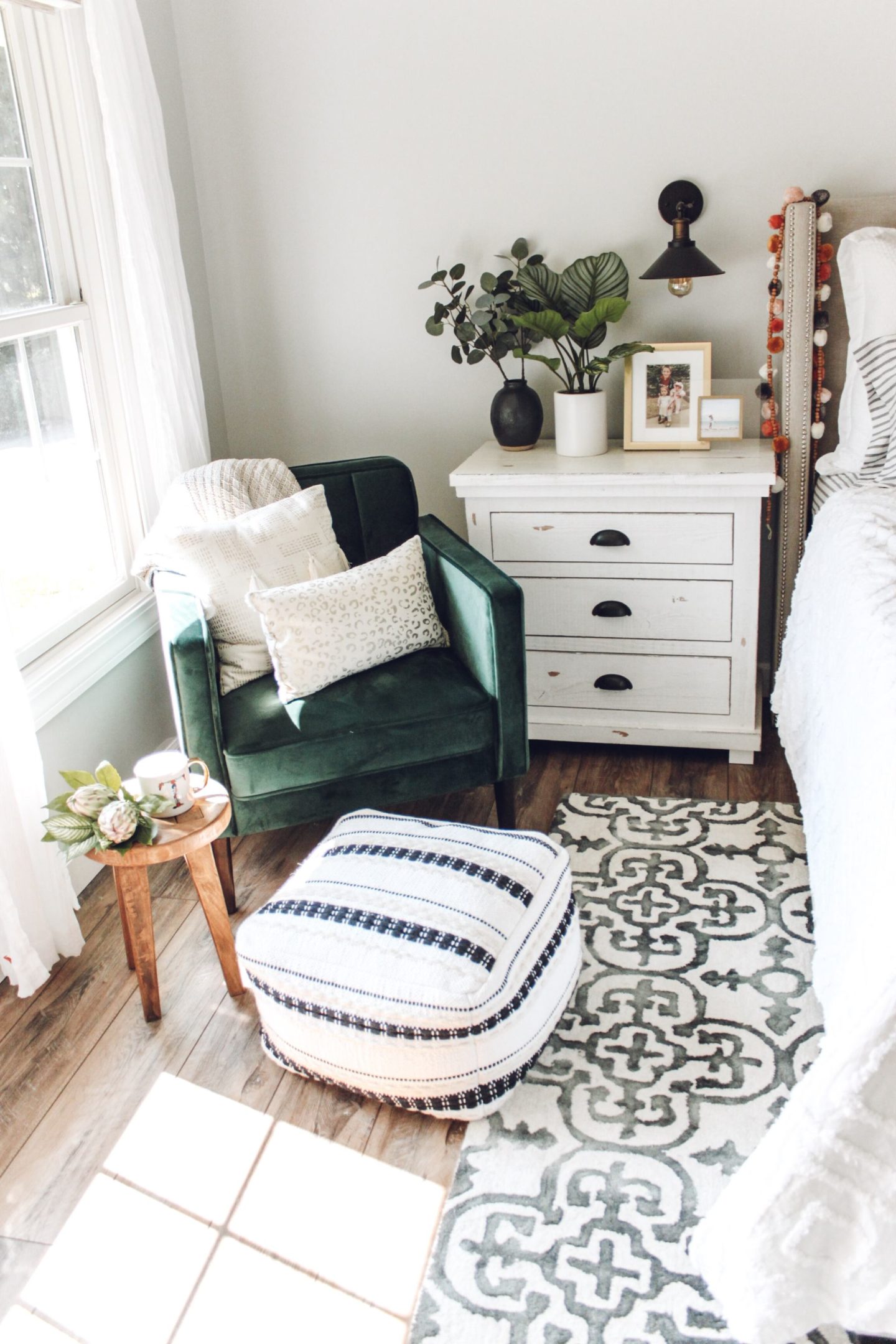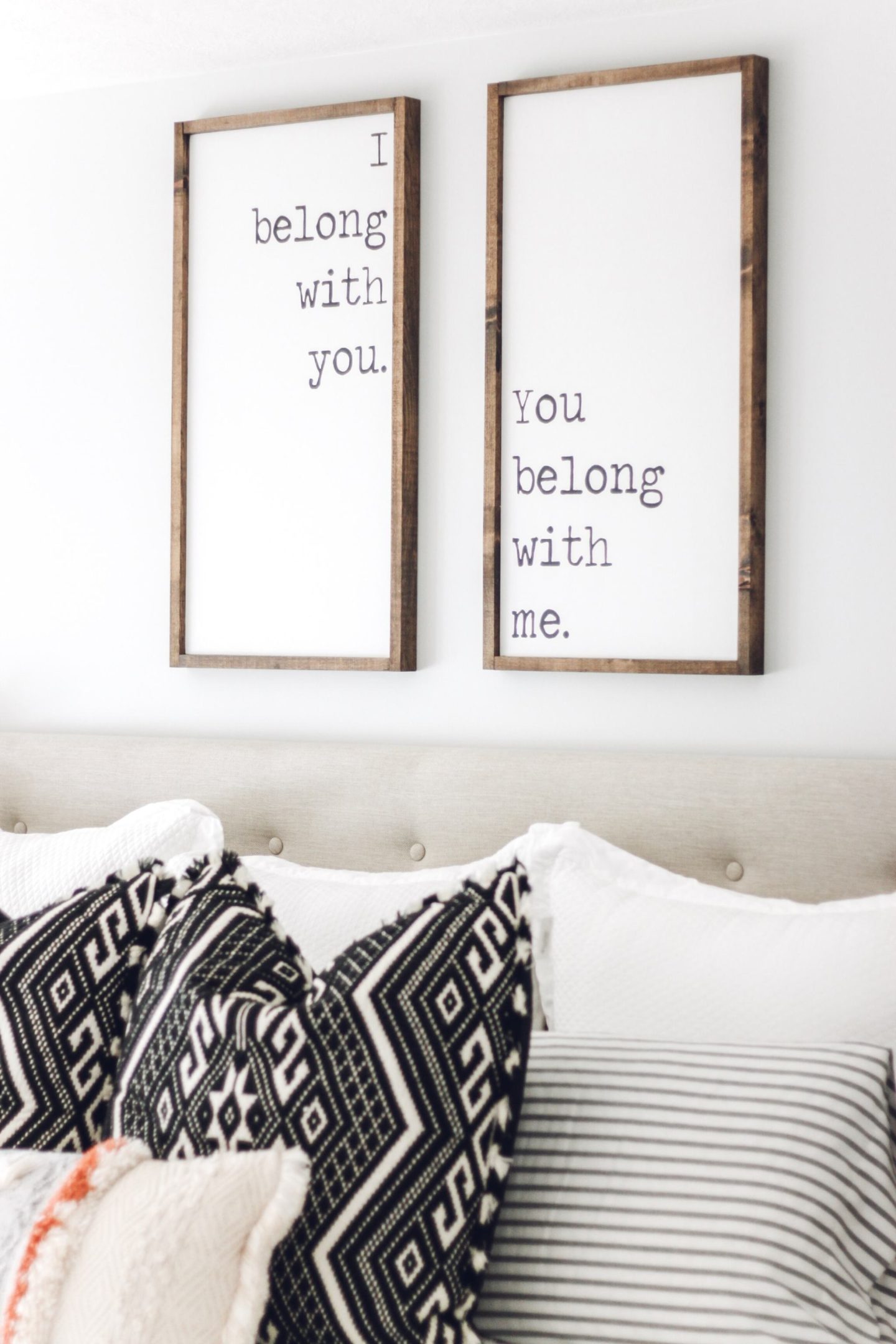 All of the wall signs are made from critically reclaimed.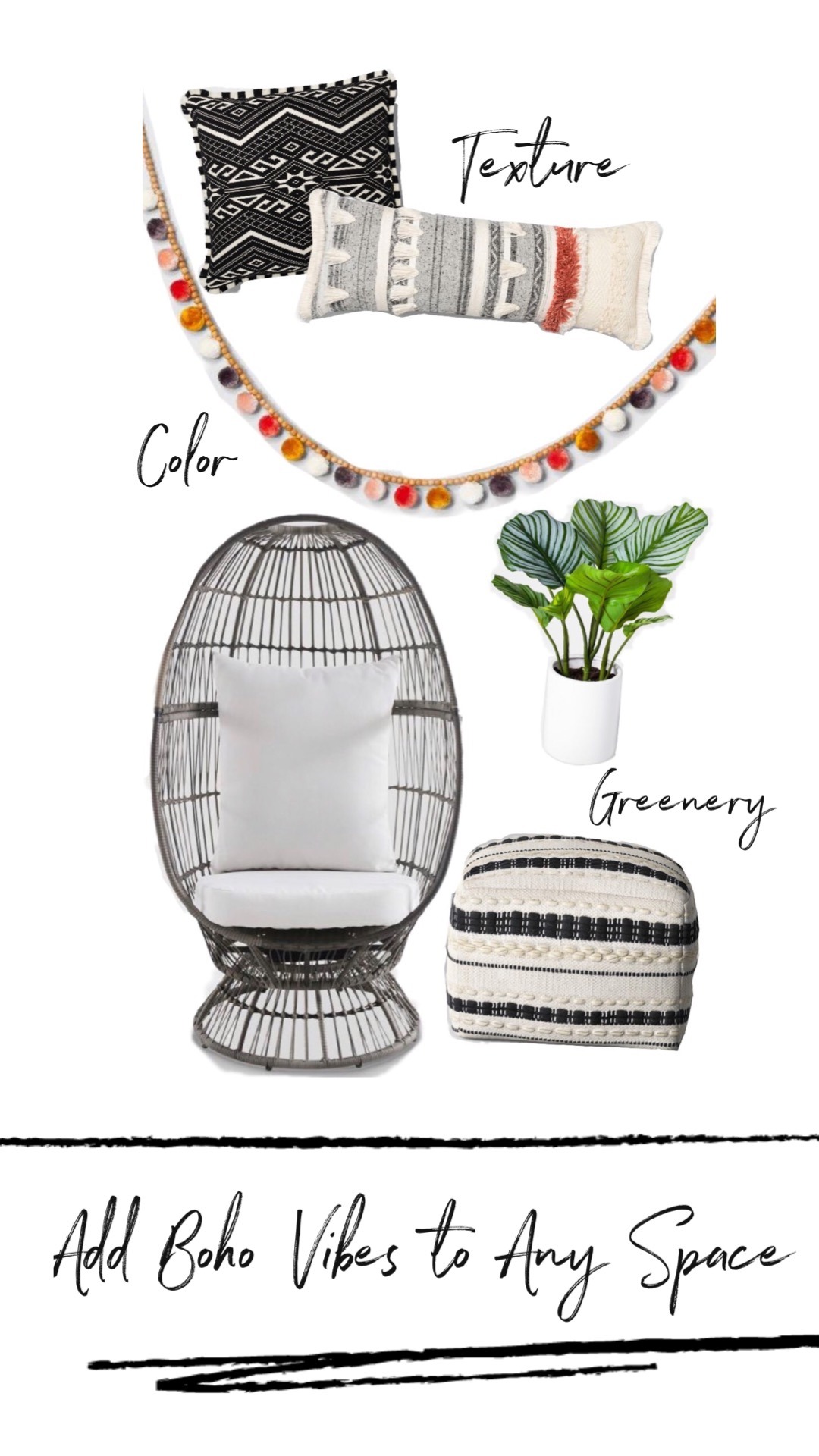 Plants, whether they are faux or real are another super easy way to make your place feel a little more boho. I already had the faux eucalyptus and just added in this peacock leaf plant. I love how easy it is to add in bohemian pieces and it still completely flows. Texture is another huge component to this decorating style. Unfortunately, my coverlet is sold out but the ottoman and throw pillows are great ways to add texture to your space. If you've seen our new deck we added in this egg chair and I'm in love with it. I want to bring it inside for winter because it is so cute and a perfect cozy spot. Well, there you have it! If you're looking to incorporate some bohemian cozy vibes into your space, I hope this helps.