Hey guys!! I have been blogging for almost two years now. I started this blog as a creative outlet when my oldest daughter was born. It has been so much fun. Since starting, I've teamed up with brands I love and connected with so many inspiring people. Truly, it has taken me places I never could have imagined. I am in Northeast Ohio and I love the local relationships that have blossomed from this blog. I am a proud mama of my three littles, Vincent, Cecelia and our newest addition Holly. Out of all the roles I've had, being a mother is by far my favorite.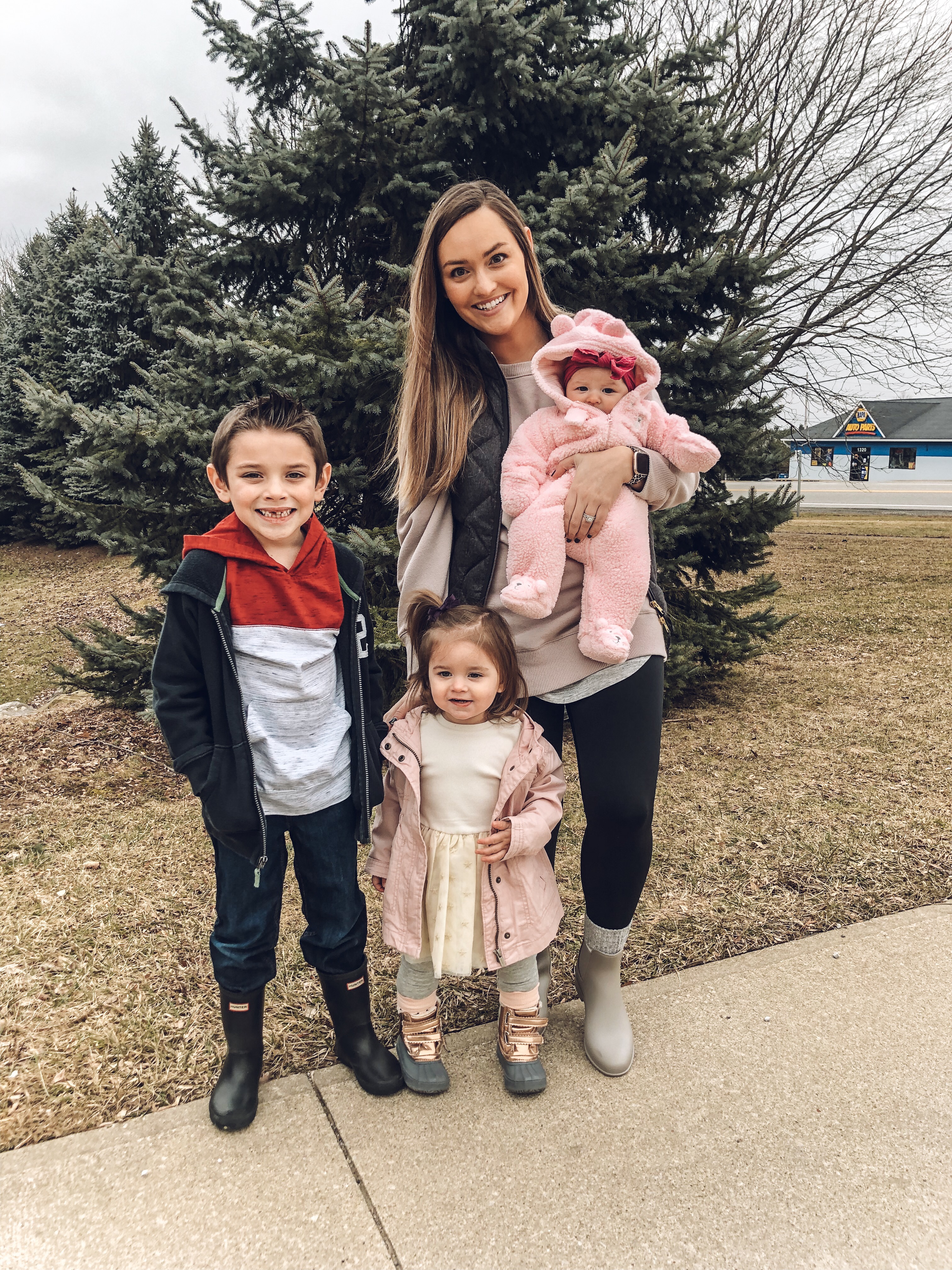 I am married to Kasey, the last handyman/Mr. Fix It of my generation. We have known each other since middle school and grew up friends. It wasn't until our college years that we began dating. We had the most beautiful wedding in September of 2016. You can see the details here. Kasey is my real life Chip Gaines. I'd like to pretend I'm as good as Joanna but it's just not possible. He always turns my ideas into reality. Check out some of our projects here.
You can find me sippin' on coffee and online shopping from my phone, usually while nursing Holly. I am constantly inspired by Pinterest and Instagram. When I see something I love I have to have it. I love seeing all of the different ideas and inspiration and putting my own little spin on them to create my own reality. Hence the name "inspired reality". There can be a lot of negative feelings associated with social media but, I believe it should be a place you go to feel uplifted and inspired. I love the idea of my site being a place you go to when seeking inspiration and ideas. I also like to keep it real with you guys, I know the tiny squares and blog post photography can look "perfect" but life is far from it. Parenthood with three children is far from the curated images you might see. Whether you're new here or been around from the start you know I share my own struggles too. We are all in this community together. My life quote is "we may not have it all together, but together we have it all" So, cheers to motherhood, cute clothes, home decor & caffeine.