When it comes to blogging one of my favorite parts is the photography. I am obsessed with photographing our home, outfit ideas, makeup but most of all I love getting family photos. Coordinating family outfit ideas is something I've come to master over the years. So, keep reading for my family photo outfit ideas.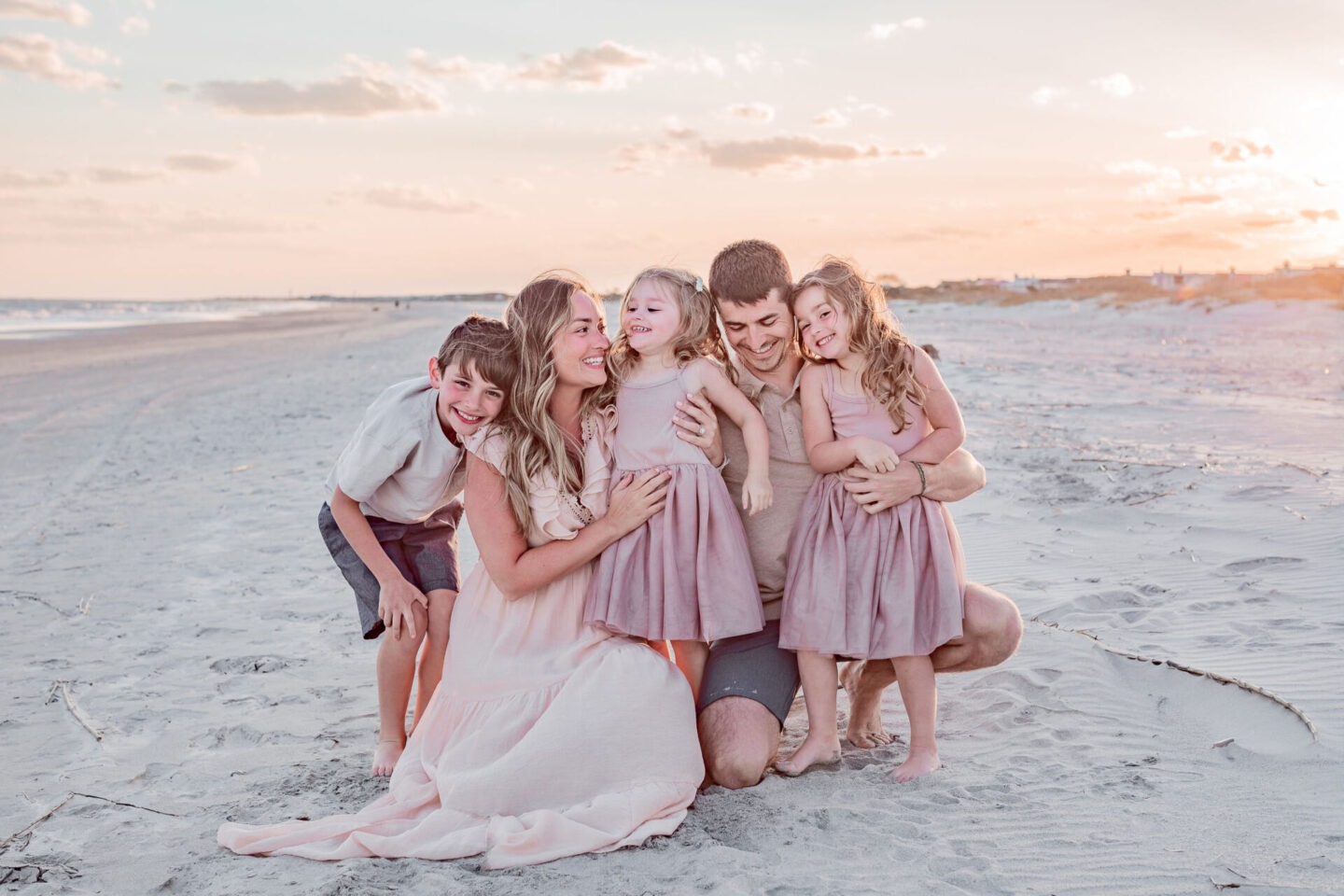 What to Wear for Holiday Photos
I've written multiple posts on the topic. Check out this post for my tips on what to wear for Holiday family photos. Looking for more photography tips so you can snap photos of your kiddos yourself? Check out this post here.
10 Tips for Photographing your Kids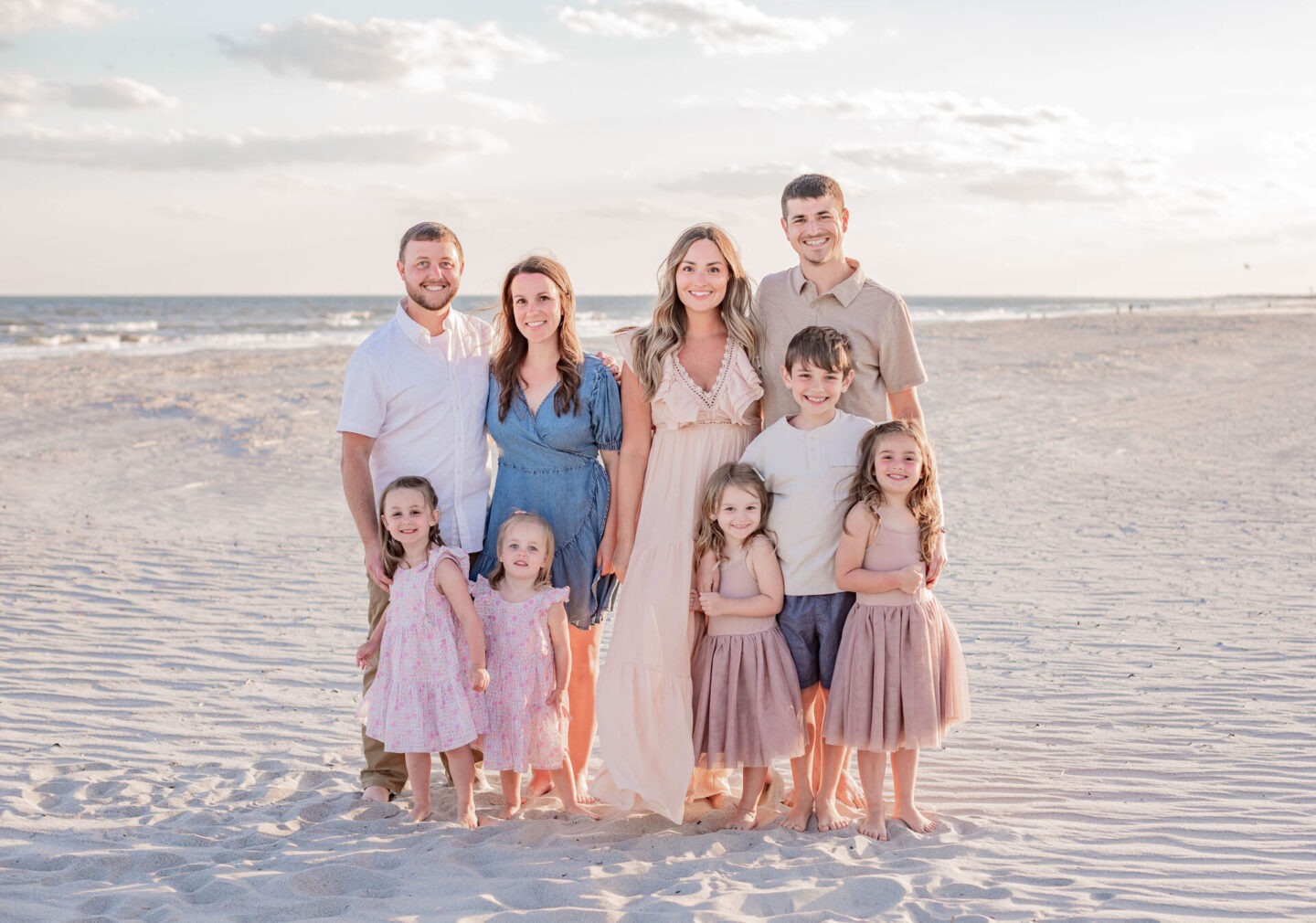 Family Photo Outfit Ideas & Tips
Pick a Color Scheme

Beach photos go great with neutrals. Since the ocean is blue, I totally include blue/denim as a neutral color. Our photos were taken with multiple families but the colors were all neutral and went together really well.

Think about your surroundings

Here I'm specifically sharing beach outfit ideas but it's important to think of the background your photos are being shot at. For example, if you're going to a Christmas tree farm you might not want to be in a hunter green or you'll blend too much.

Comfort matters too

When it comes to style one of my number one rules is to wear what you feel comfortable in. If you feel good you'll look good. Family photos is not the time to try a new cut or color, stick to what you know and love!

Picture the outfits together

One of my favorite ways to do this is by creating a collage of screenshots of the outfits we will be wearing. I use the PicCollage app for this. This works for me because I tend to buy new outfits so it gives me an idea of how they'll all go together. But, if you're shopping your closet for family photos; simply lay them all out together and see how they look.

Start with one central outfit

My rule of thumb is usually to start with what Mom (aka me) will wear and then plan the outfits around this. For these family photos I started with the girls tutu dresses and coordinated around that

Don't go crazy with prints

I think adding in a print on one of the people being photographed is great! However, mixing too many prints can make a photo too busy.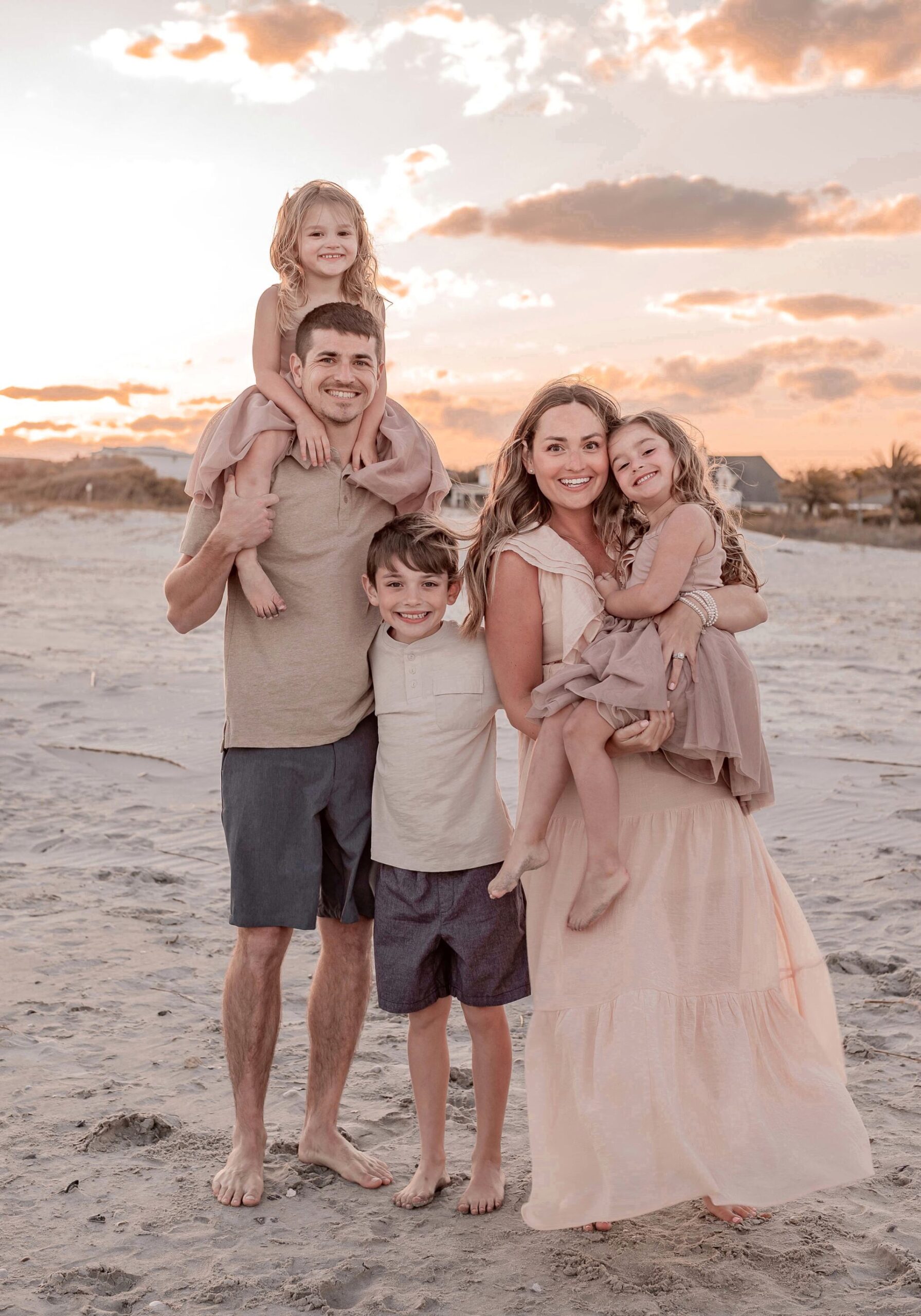 Shop our Exact Outfits
What do y'all think? Did our outfits go together well? I hope these tips are helpful for your next family photo session! Make sure you follow along on my Instagram for daily content.