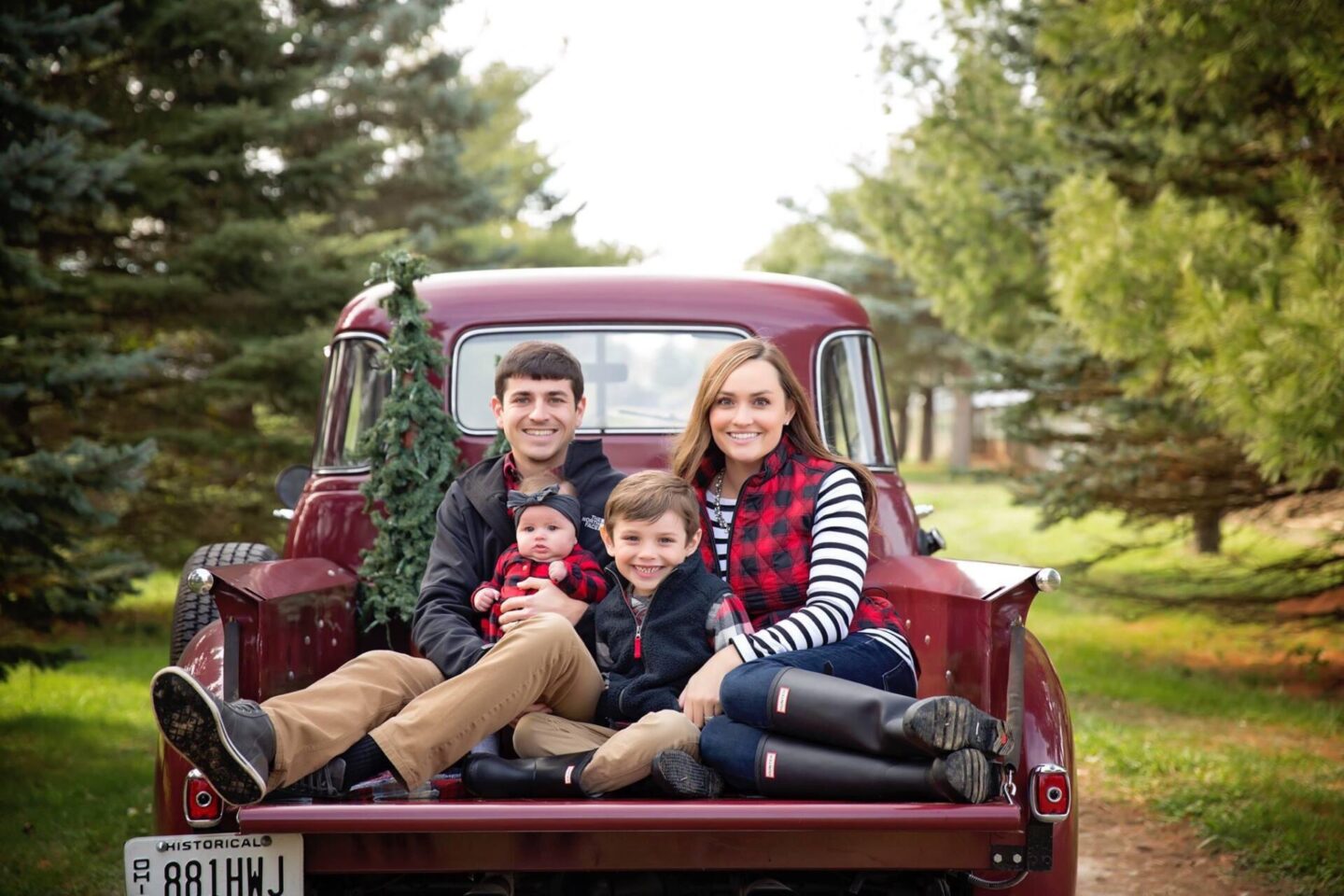 When it comes to Christmas card photos or family photos in general— deciding what to wear is the hardest part. Every year I spend a generous amount of time shopping and putting together collages of outfits to make sure they coordinate. So, I figured I should share my tips for coordinating family photo outfits. Here's what to wear for family photos.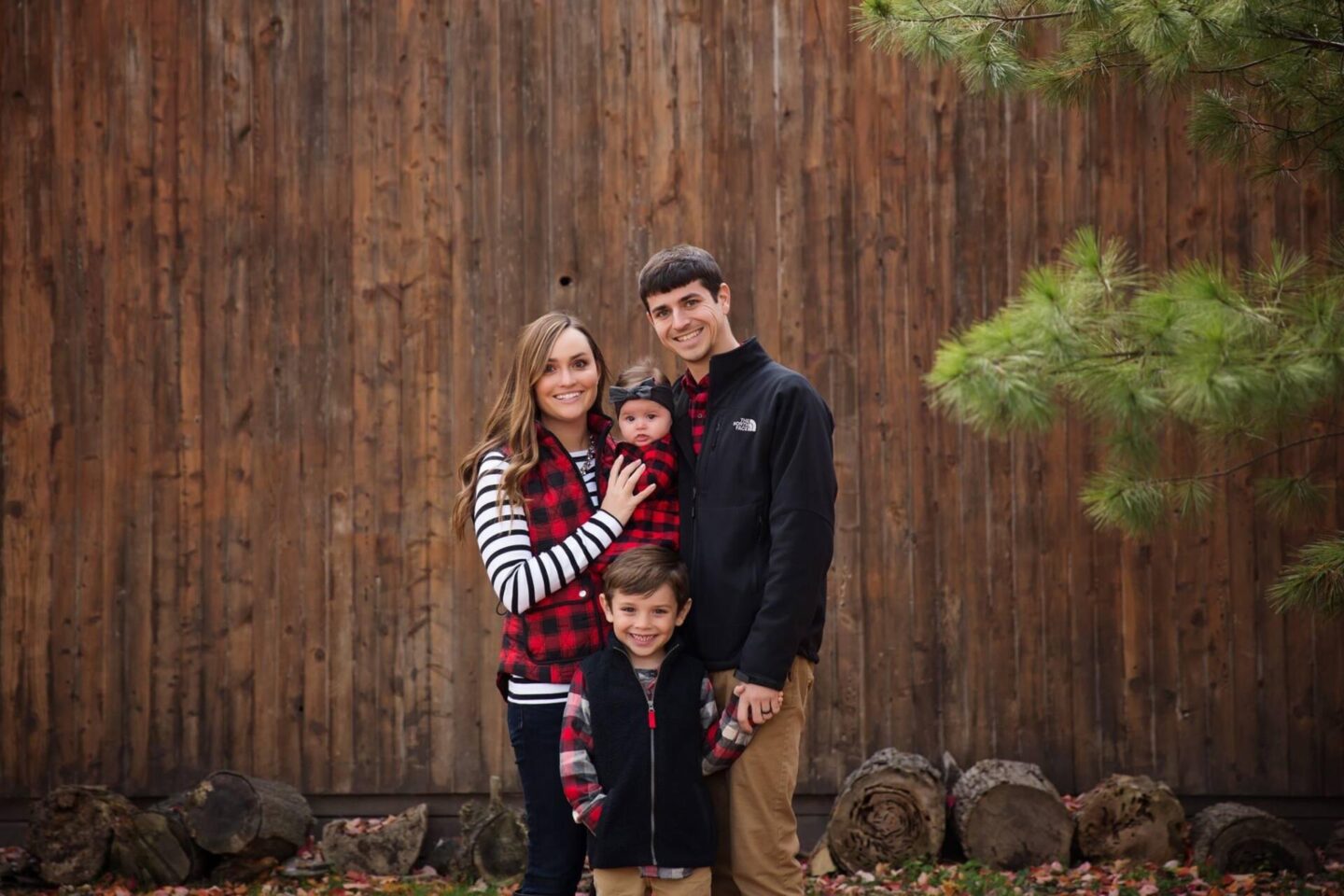 Coordinate don't match
It can be easy to get carried away on family matching outfits, especially when Old Navy makes it so easy. But, I think when it comes to outdoor family photos coordinating outfits with each other is key. Have two family members in similar or the same prints but then the rest in something that coordinates. You'll see we usually mix solids and a pattern in our outfits. We have a mix of plaid, stripes and solids in the photo above and I think it's a perfect mix. Red Buffalo plaid is a classic choice. These photos were some of my absolute favorite Christmas card photos.
Shop Buffalo Plaid Outfits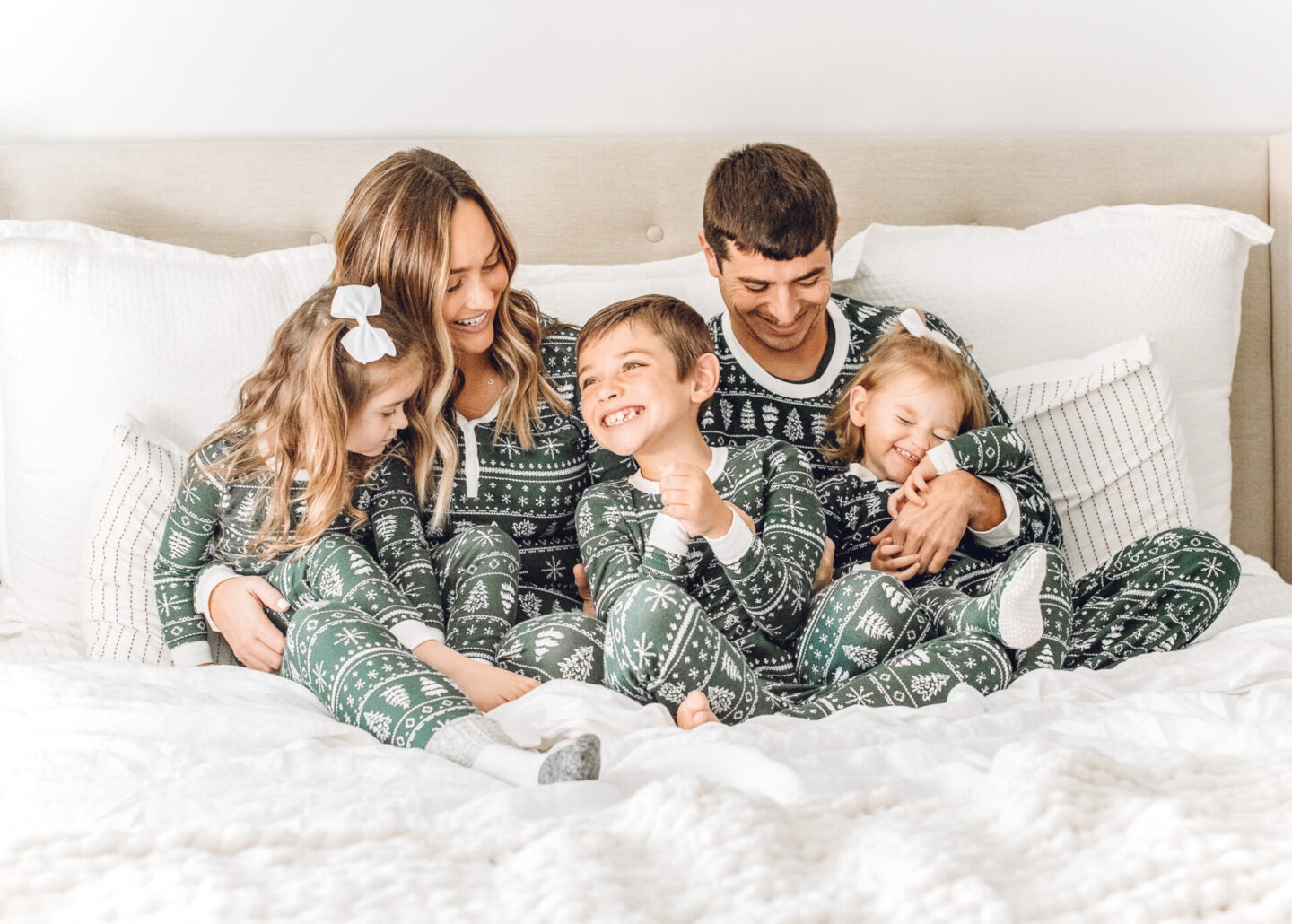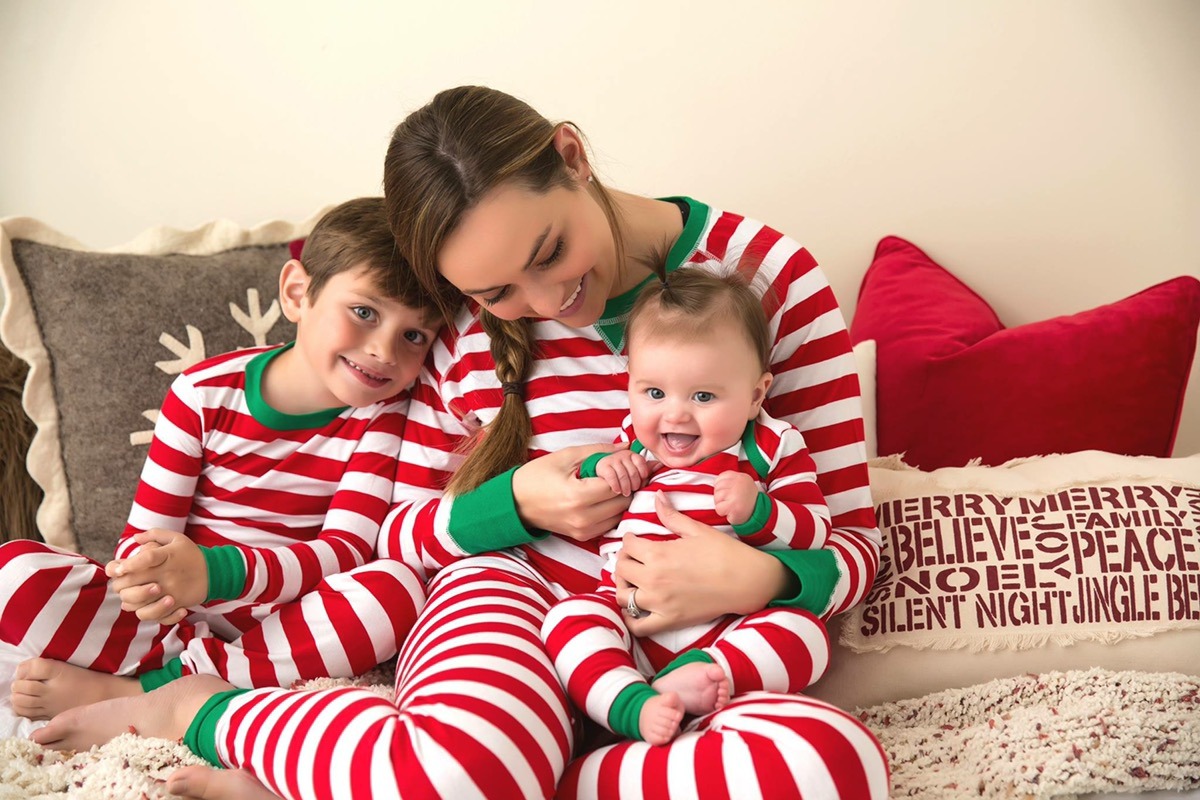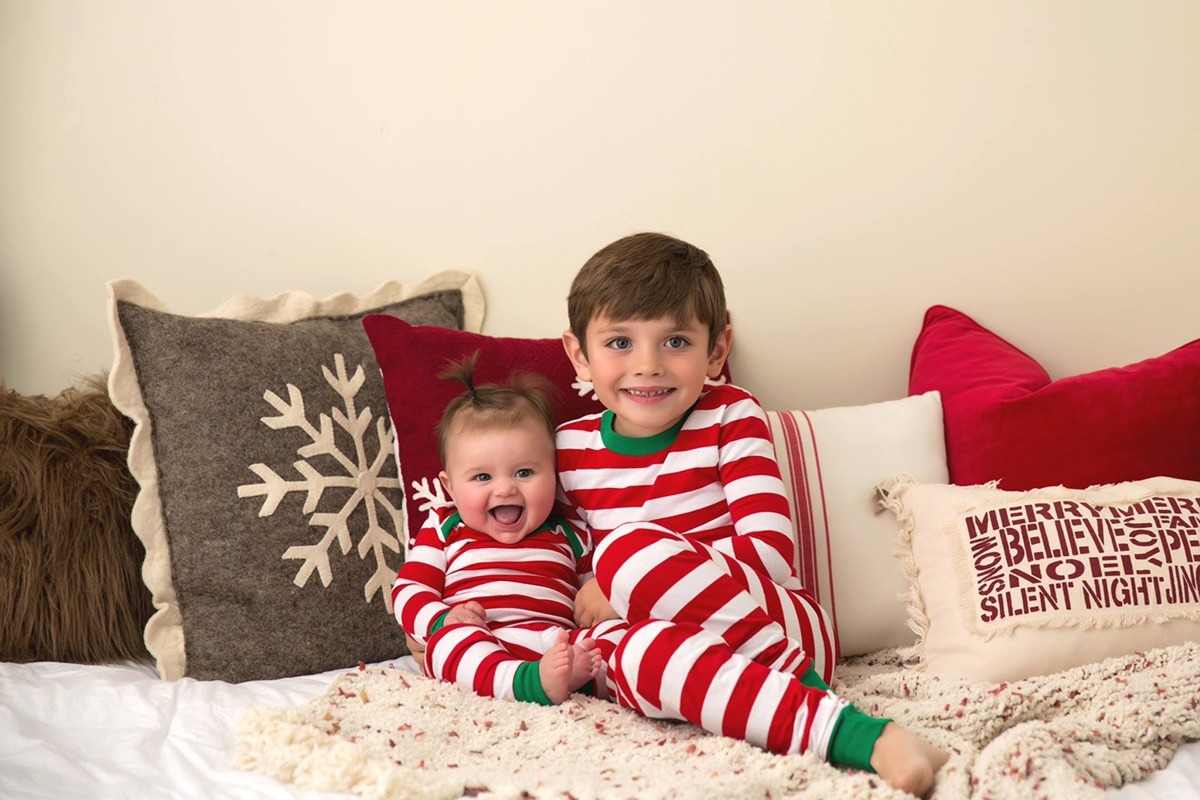 Matching Family Pajamas
Remember what I said about matching? Well, throw those rules out the window if you're going to wear your jammies. In this case, I say everyone should match! One thing I love about this idea is how practical it is. Not only, do you have easy and comfy outfits planned you're also all set for Christmas morning.
Shop Matching Family Pajamas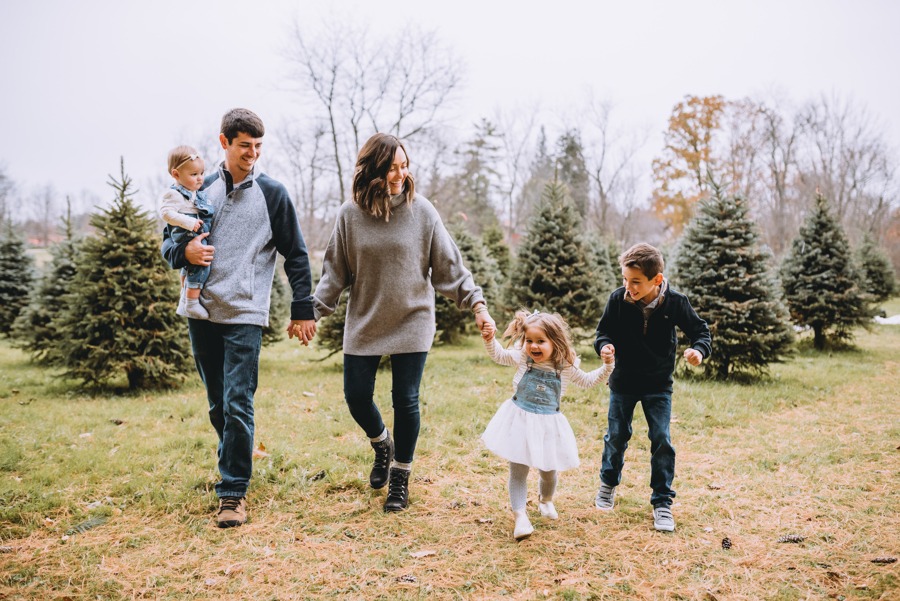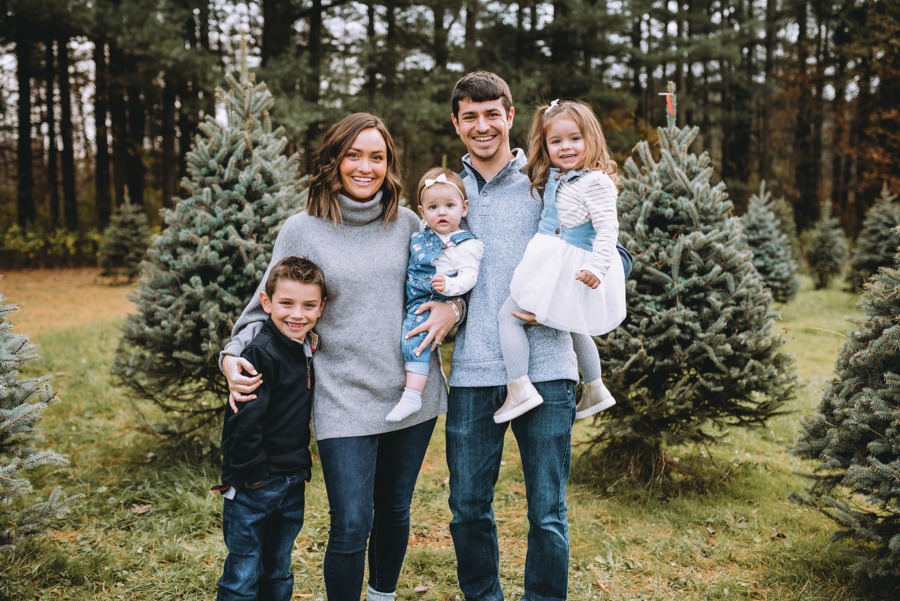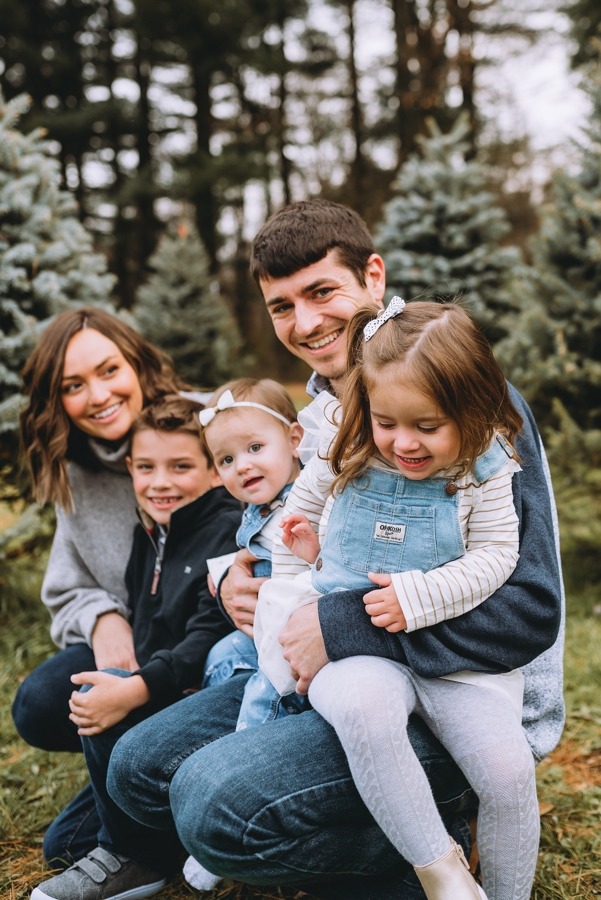 Something else to consider..
You may only get your family photos taken once a year and if that is the case I'm sure you'd also love to be able to hang these photos in your home year round. Consider wearing neutral outfits so the photos don't feel overly Christmas-y. In the photos above we all wore very neutral clothes. These were some of my favorite family photos. I still have them framed in my home today.
Shop Neutral Family Outfits
Sneak Peek of what We're wearing this year..
I hope this helps you plan for your family photos this year! Do you still send Christmas cards out? This is something we do every year and one of my favorite holiday traditions. Check out this post to see some of our years past Christmas cards.