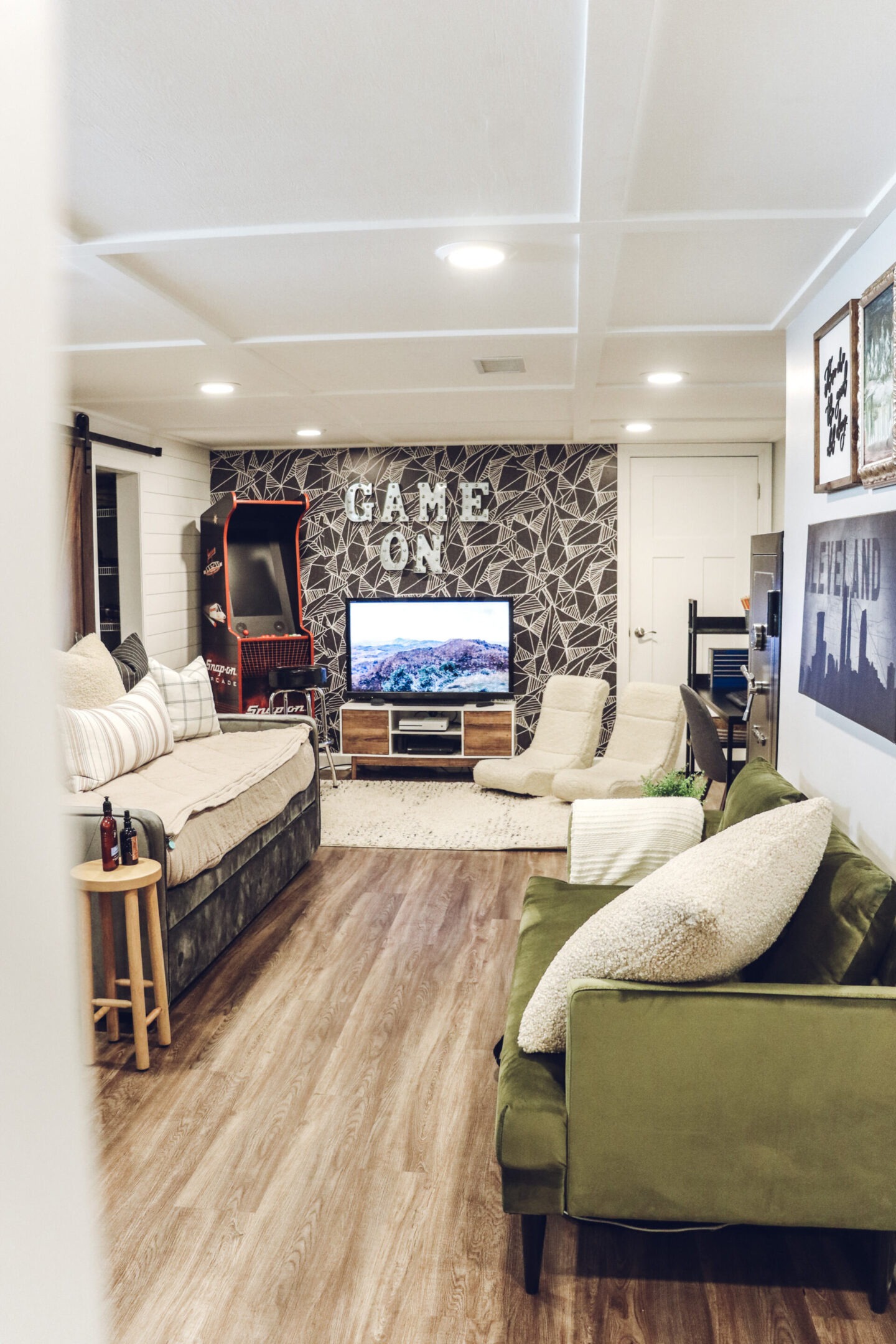 Our basement office and guest space has been an ever changing space. It is also something that we use daily. It is my son's primary hang out space and my husband's office and closet. Basically, we need this space to function as many things. It is about one fourth of our entire basement and the only finished part. We recently added in a trundle day bed and love seat couch. Check out our multipurpose game room, office and guest space.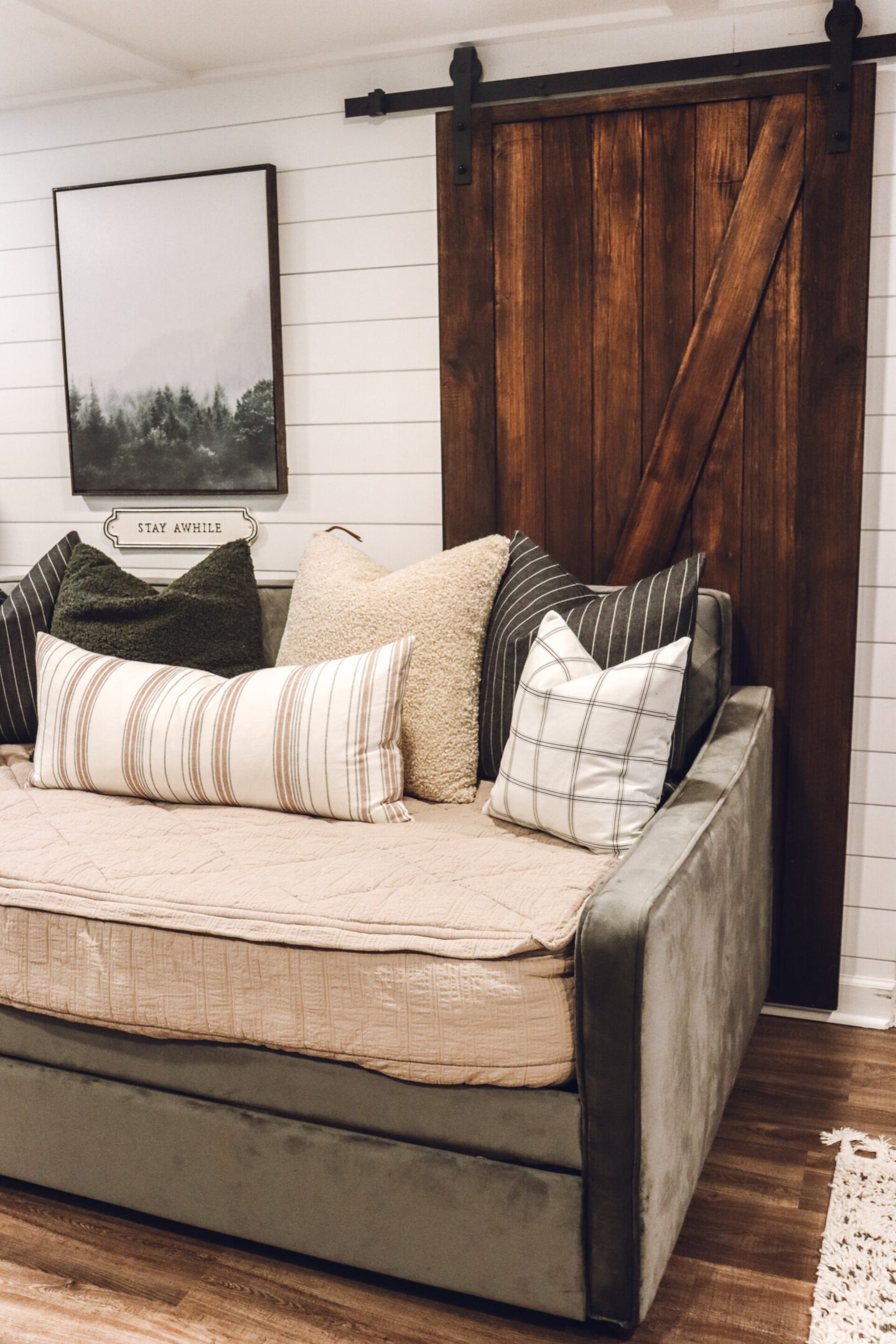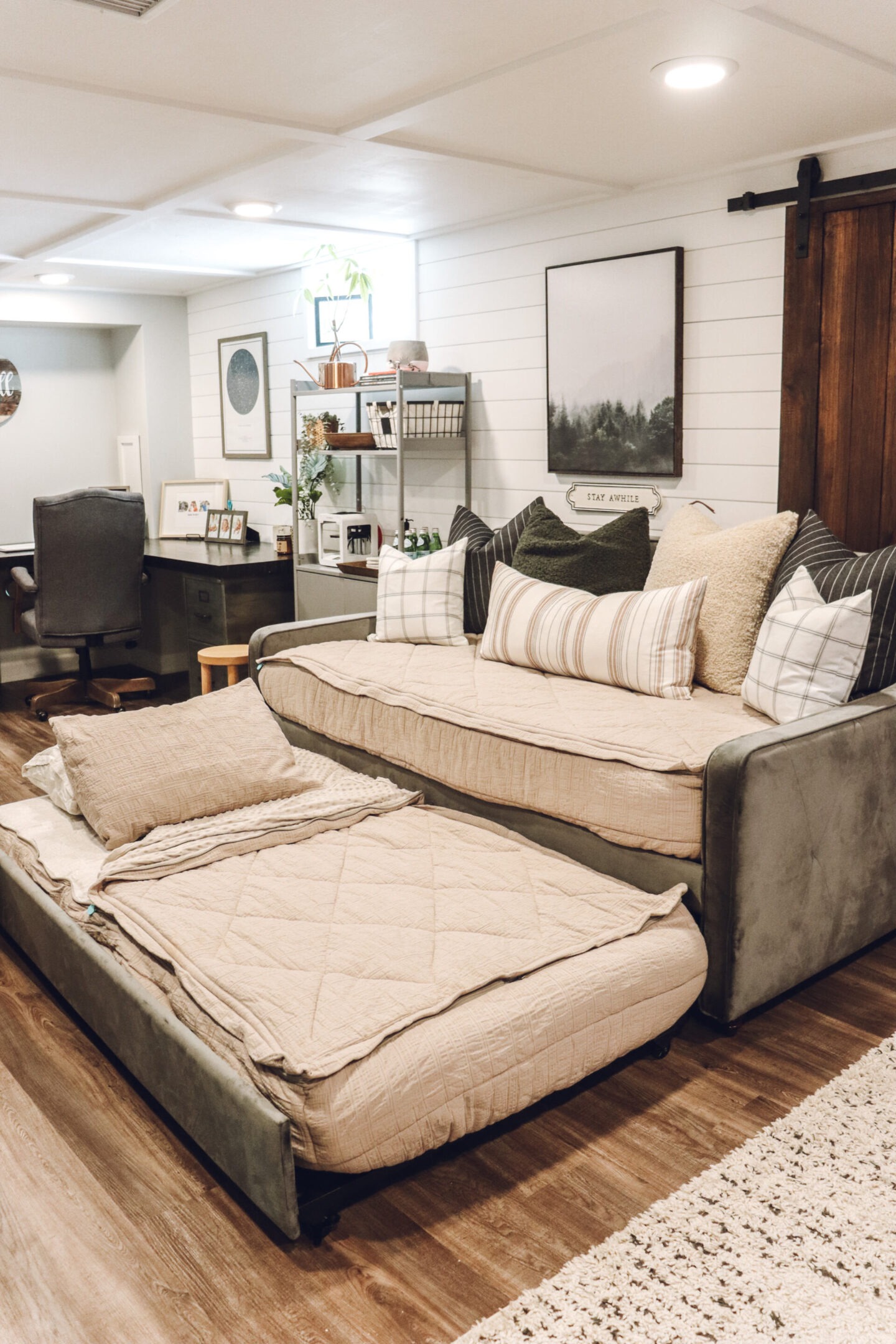 Guest Space
Ever since we bought our home, I've always wanted a dedicated guest space. But, like many homes we just don't have the space or option for that. We are hosting guests soon and Vinny has friends and cousins sleep over often so I was determined to make the most of our basement. This is why I decided to refresh our multipurpose game room, office and guest space. Since we don't have a ton of space we opted for a trundle day bed. This serves as a couch like option and two twin beds. It's perfect for small spaces. With trundle beds I always suggest using Beddy's bedding. It is a perfect option for having a neatly made bed all the time. They also fit snug, which is ideal for a pull out trundle. You can use my code TINAC for 20% off your Beddy's purchase. I always get the minky lined but they have a cotton option too!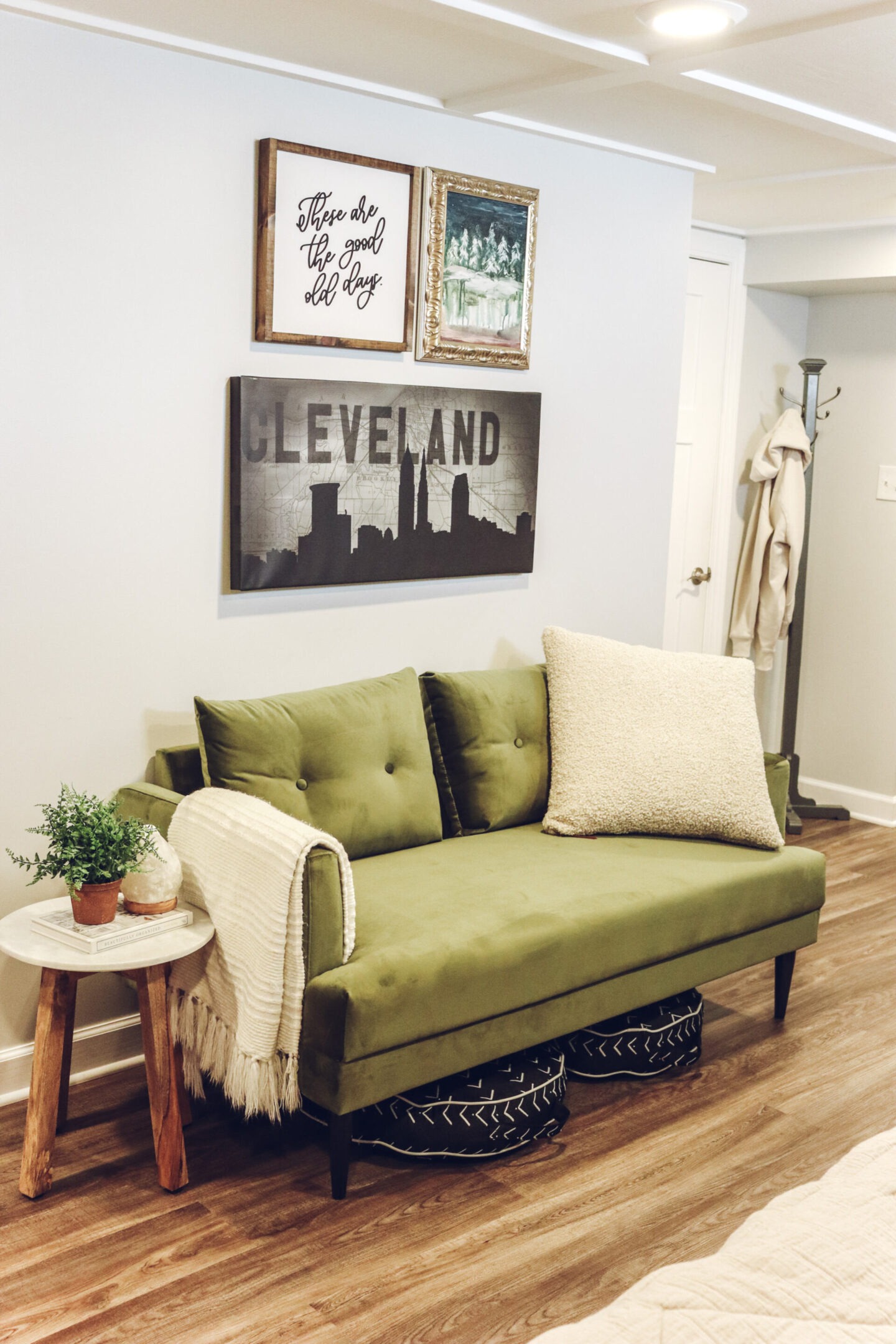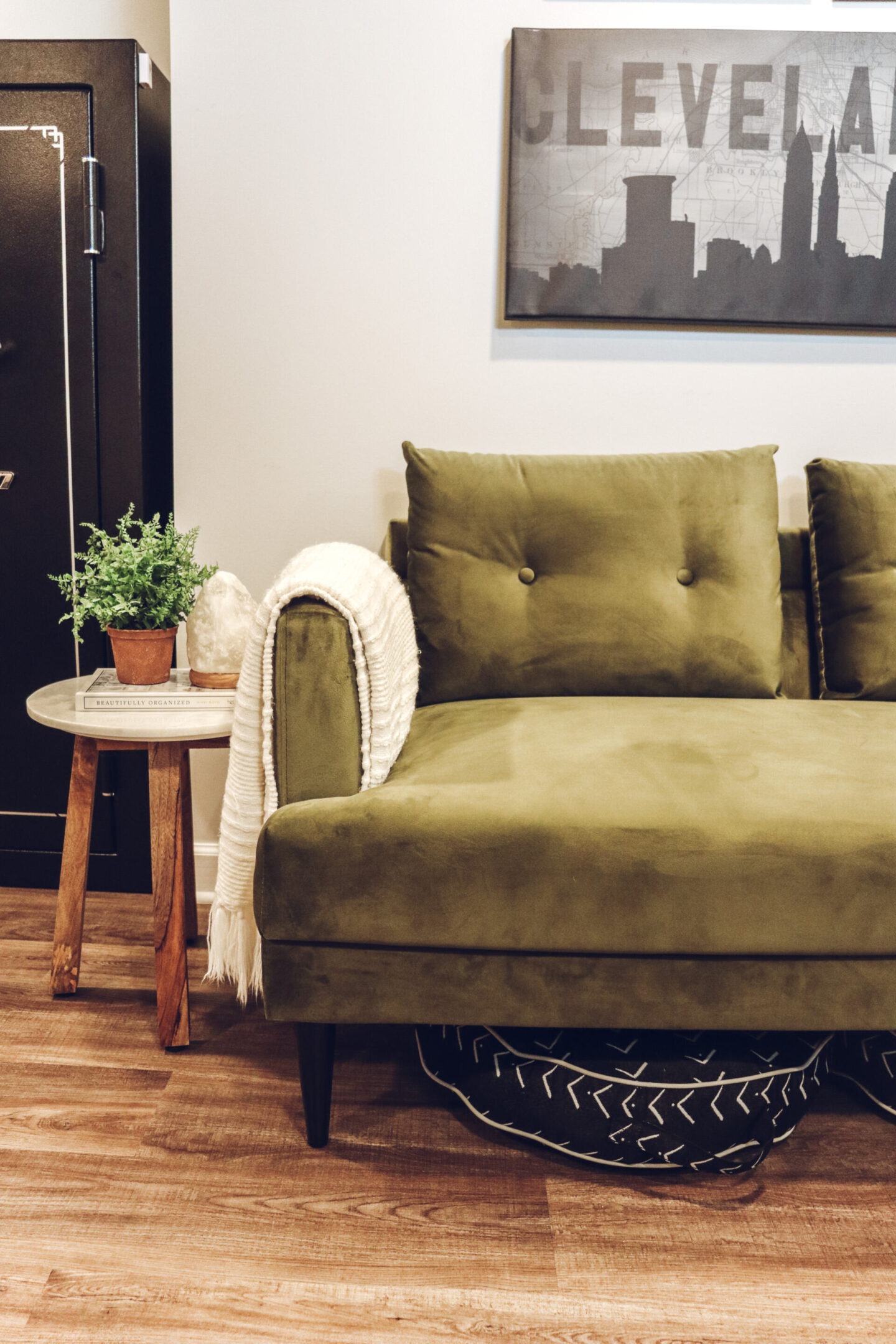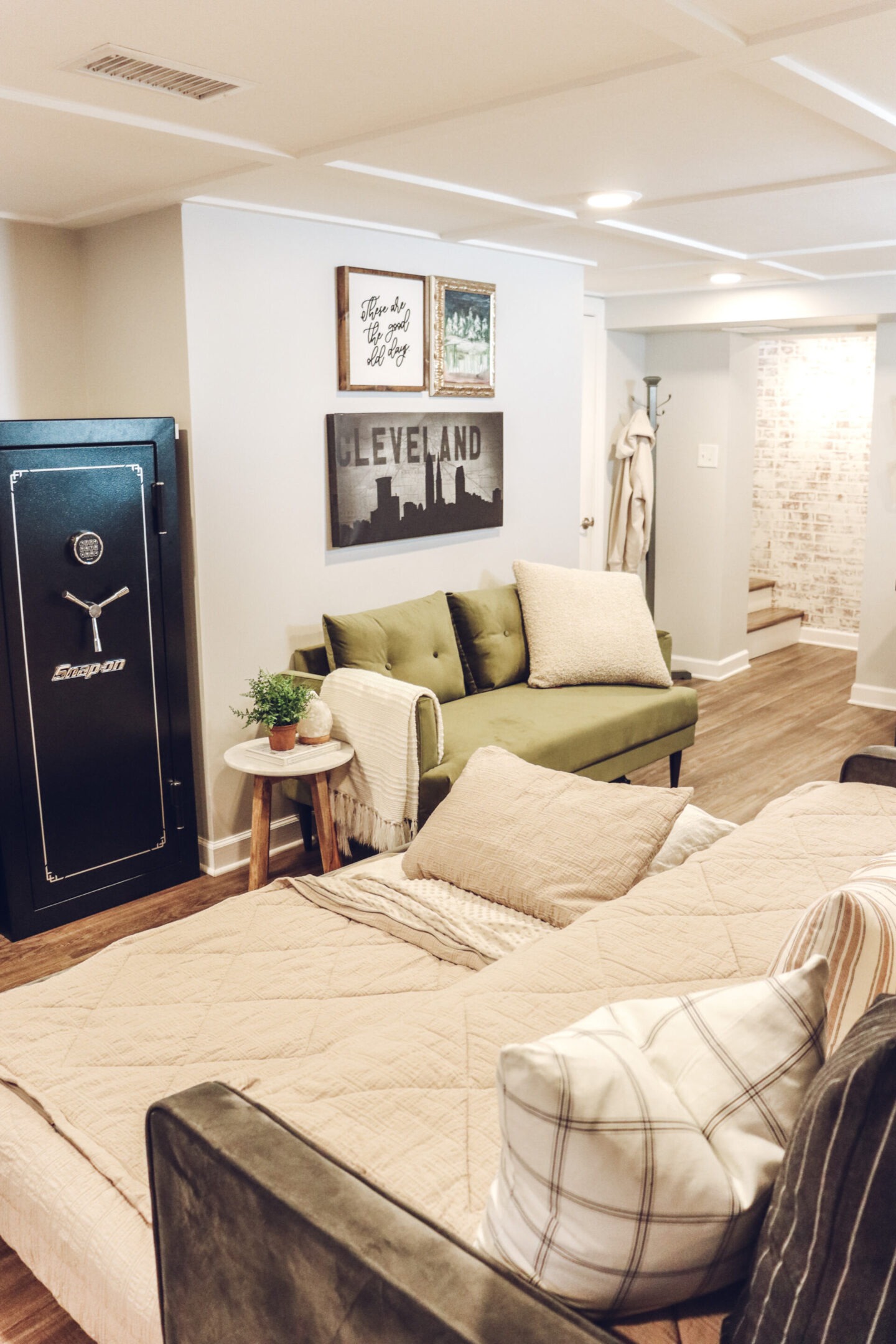 Green Velvet Love Seat
This retro style green velvet love seat is my favorite addition to the space. The couch and trundle are both designed by Novogratz. A husband/wife design team that create budget friendly, small space furniture. I thought the olive green was a perfect fit for the basement multipurpose space. It is stylish and masculine, which is exactly what I wanted down here.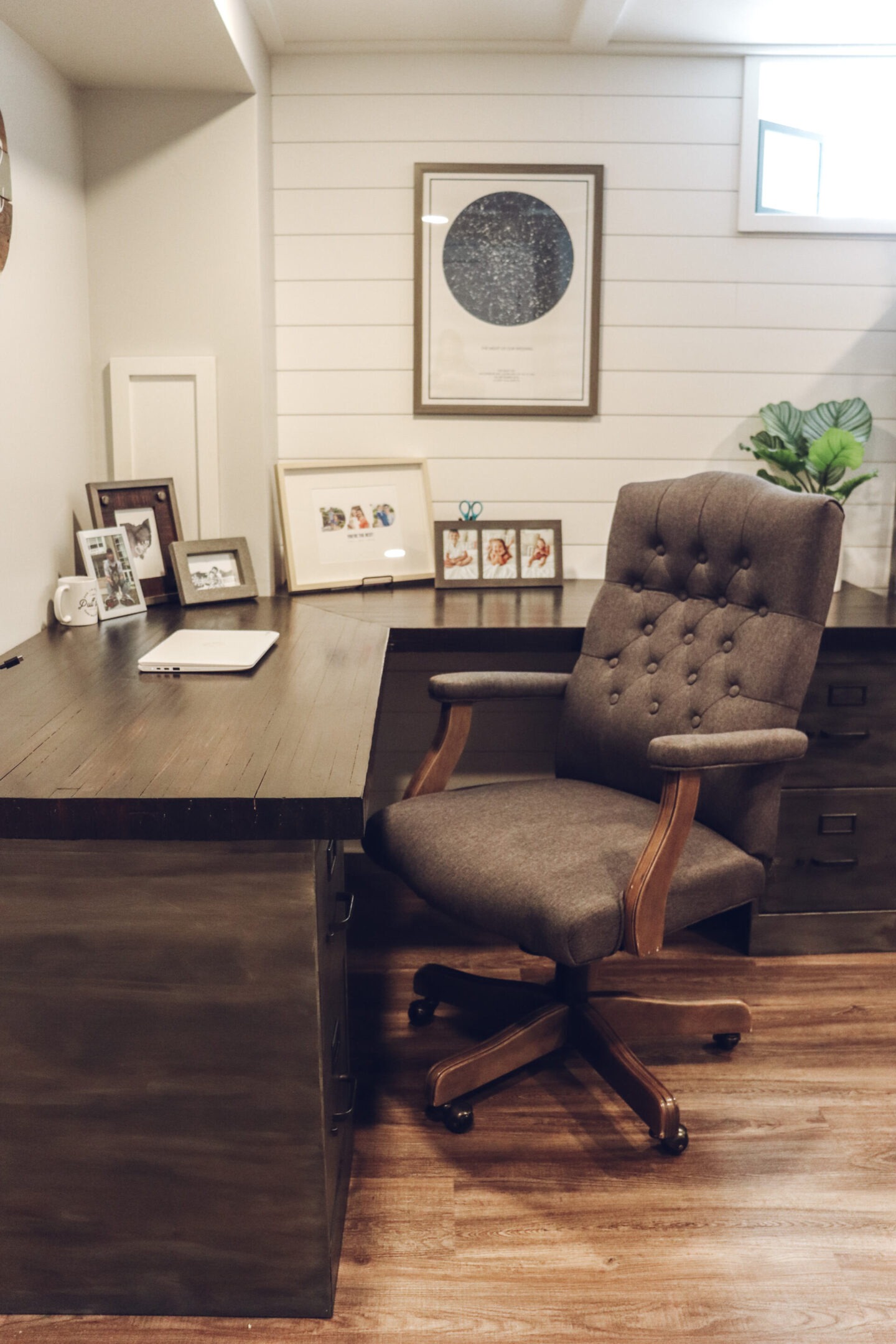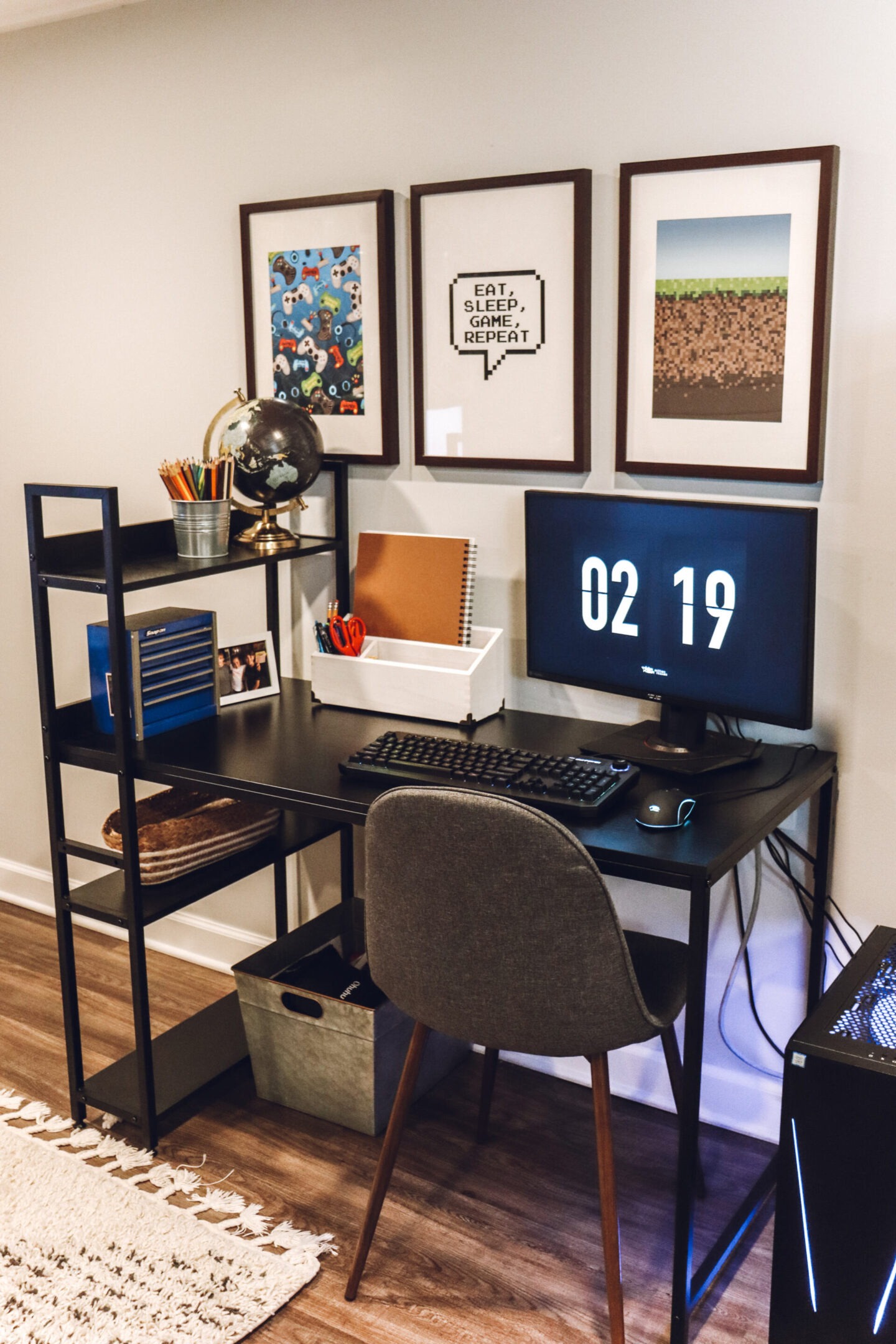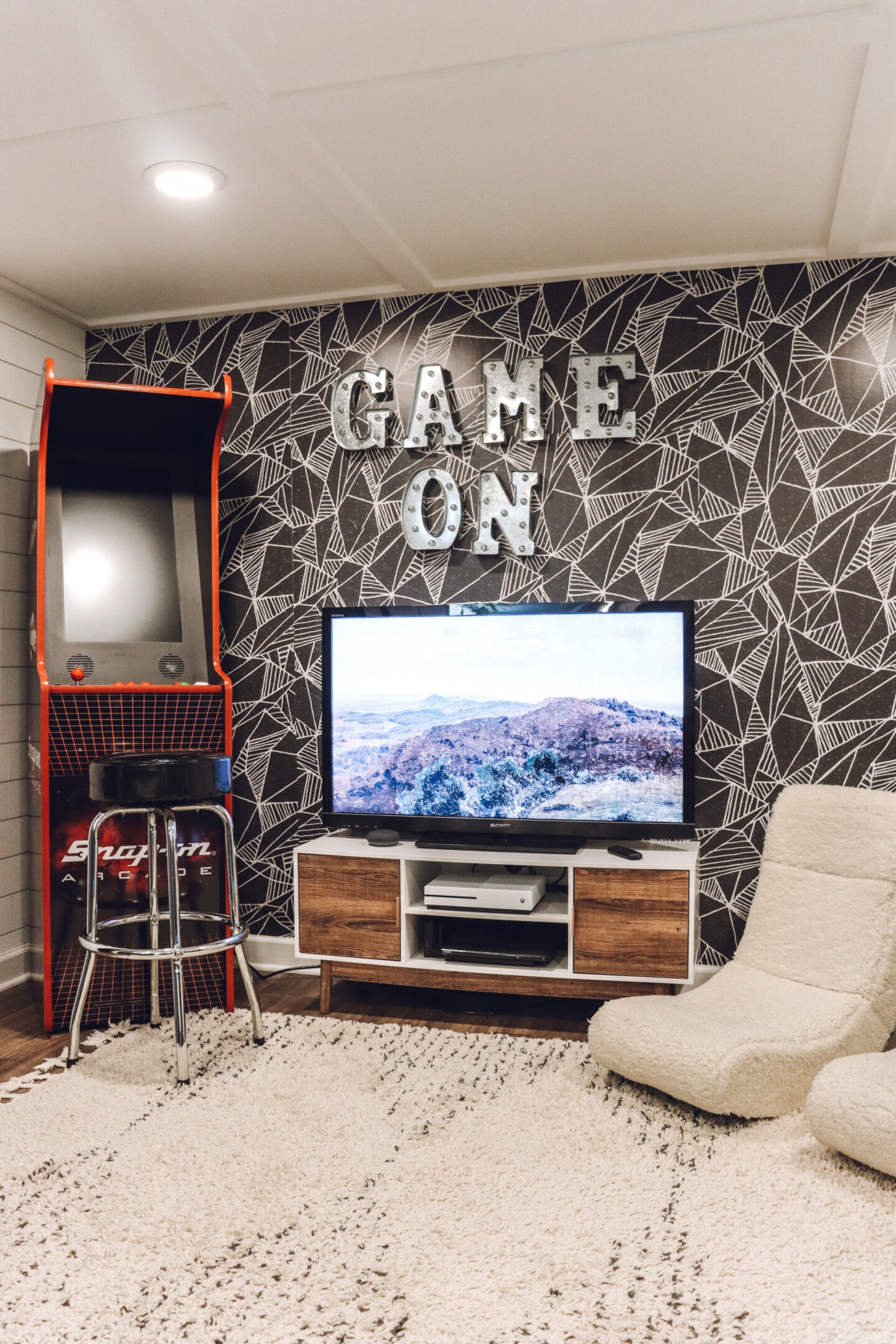 Office Space + Game Room
Kasey's office area is one of our first "pinterest" inspired projects. Vinny also has his desk and gaming area down here too. Check out what the space used to look like here. The primary function of our basement is Vinny's hang out spot. We were excited to have a trundle bed for guests we may have and for when Vinny has sleepover's. This multipurpose game room, office and guest space works perfectly for our family We made the most of the space we have, and I hope this helps inspire you to make the most of your home too!
Shop The Post