Today I am bringing you our peachy pink bathroom makeover. This bathroom was one of the few places left in our fixer upper that have been untouched. It was a space that we actually ordered the custom cabinets for over two years ago (before I was even pregnant with my youngest, Holly). But, then surprise Holly came and our plans for this bathroom shifted into a master bedroom addition to make room for Holly. We always dreamed of a master bedroom addition and Holly just made it happen a little sooner. Instead of being our families shared bathroom it ended up being a bathroom specifically for the girls to share.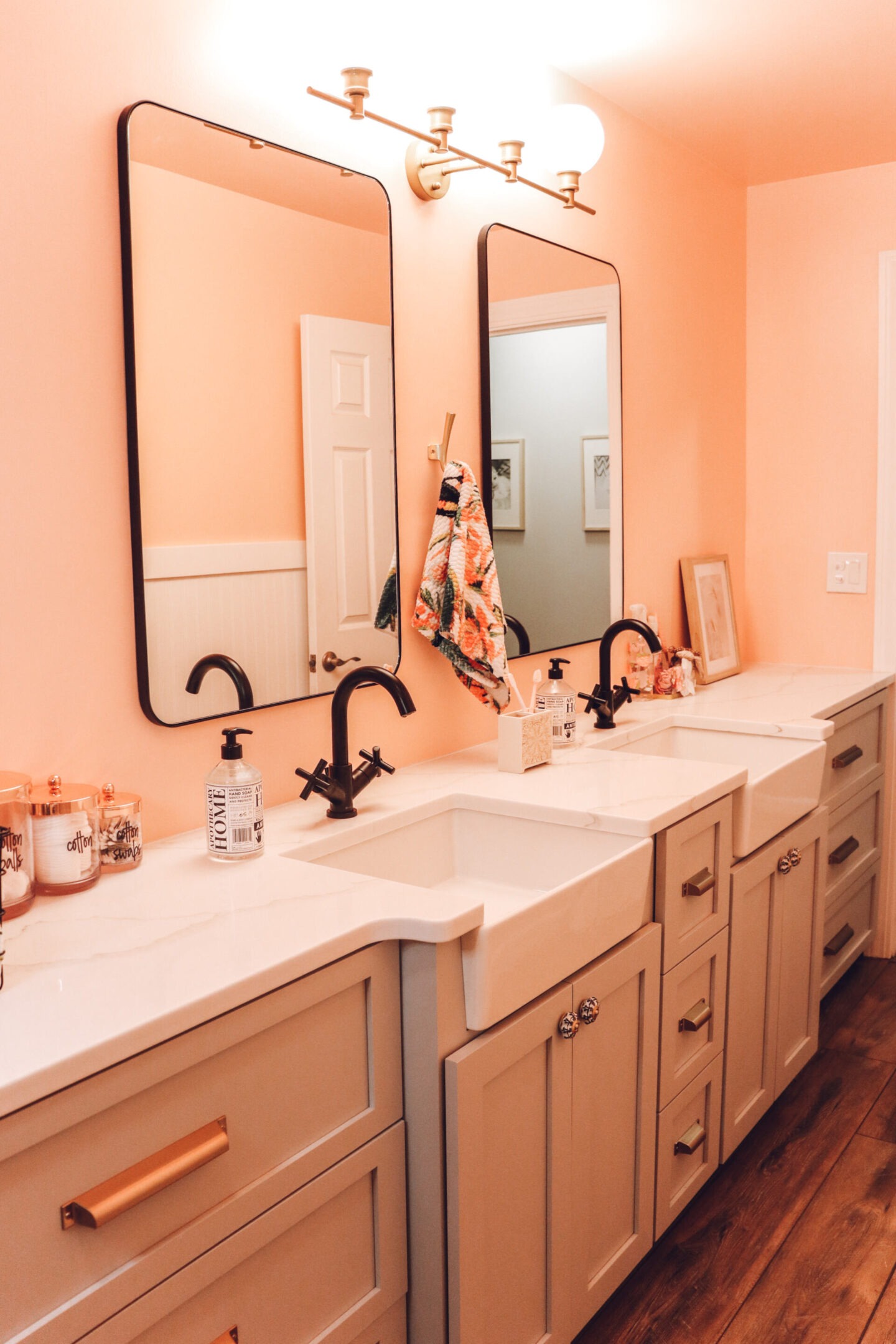 Bathroom Details
We had the cabinets custom made to fit the space by 4B Wood they were great and local to Medina, Ohio. As you can tell its a really long and narrow room. So, we wanted to maximize the storage options without losing any width. I'll be honest, it's still a tight squeeze but it functions really well. I wanted the space to feel vintage, glamorous and like somewhere Marilyn Monroe would have gotten ready. As I was picking out pieces and putting it all together I just vision my girls and their friends getting ready together for school dances this bathroom. Ugh, makes my heart so full!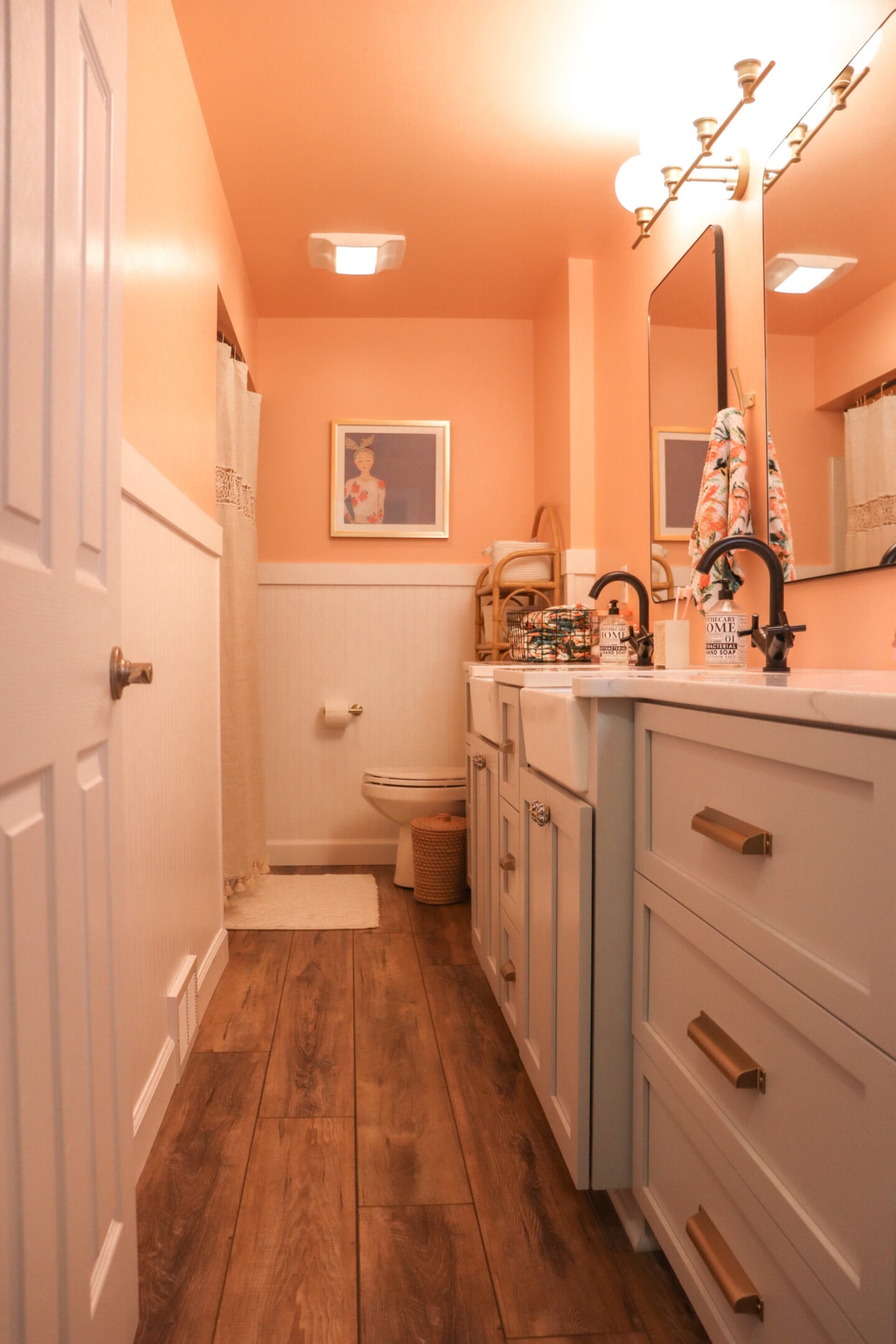 Paint Colors
We chose the wall color "Pop" by Clare Paint. It is the perfect bright, fun, coral-y color for a girls shared bathroom. We painted the bead board a bright white called "Fresh Kicks" by Clare. It is the best bright and neutral white. We used it on our fireplace and the boys bathroom too. One of the hardest parts about this bathroom is that it doesn't have a window. So, it was a bit of a risk to do the bright pink on the walls and the ceiling but I'm so happy with it. I think its such a unique space and super girly. The cabinets were painted the color Online by Sherwin Williams.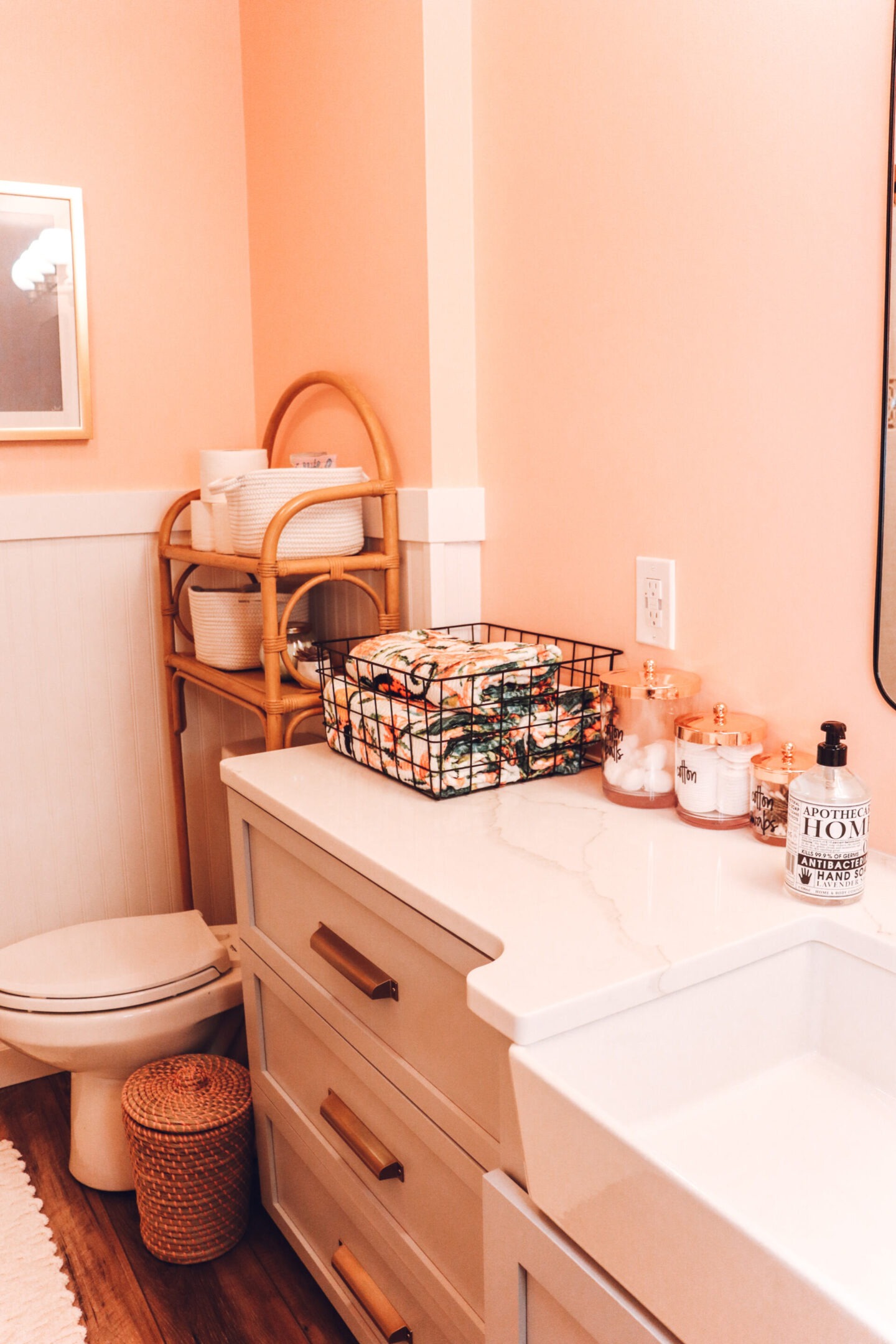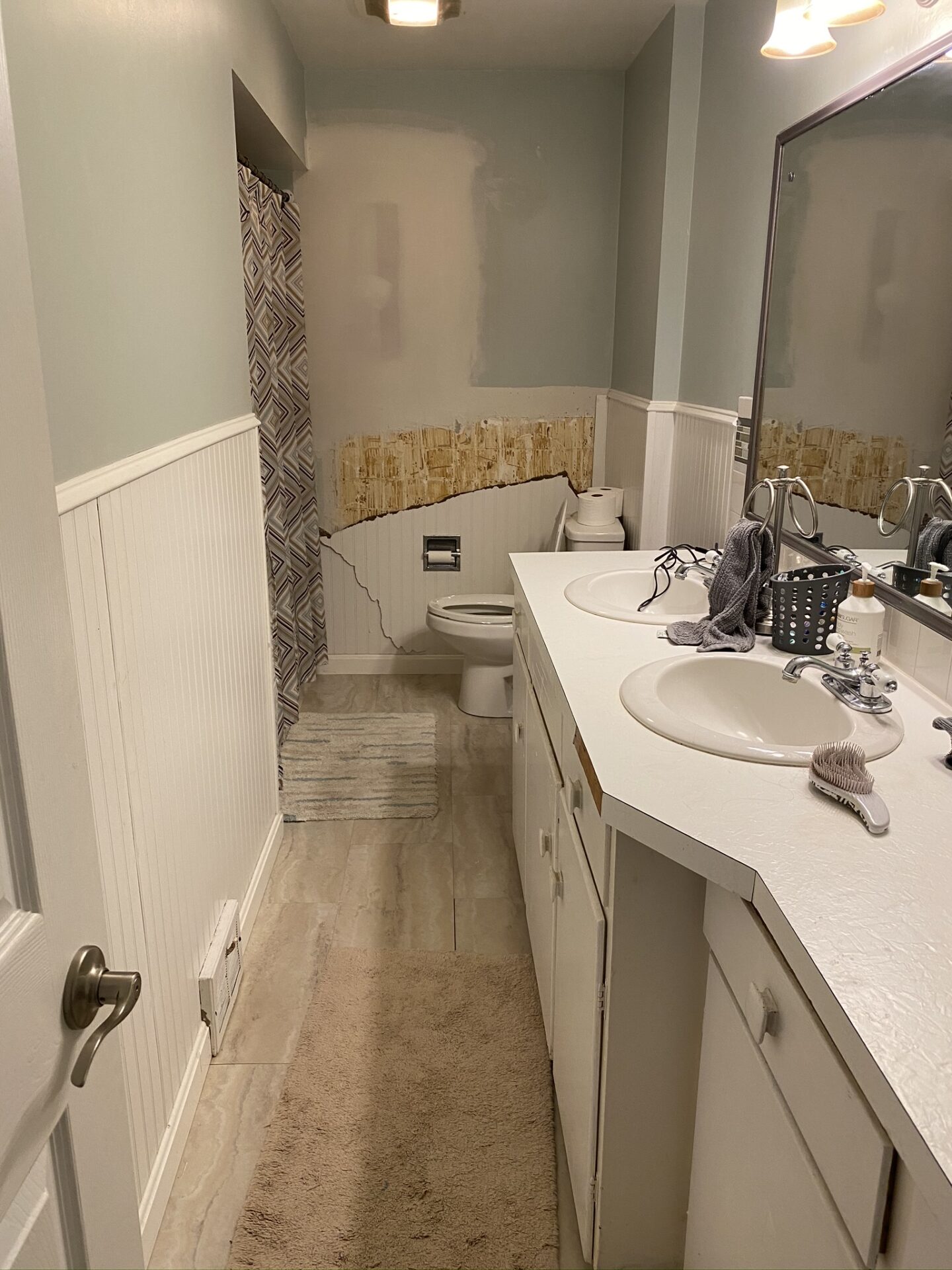 Steps for Designing a Space
I search Pinterest with keywords like "double vanity bathroom" or "girls shared bathroom"
Once I find images that are similar to the style I like I pin them and create a board on Pinterest to reference back to.
I then search relevant hashtags on instagram and tagged photos of items with brands I'm going to use. So I can see the items in real life. For example; I searched tagged photos of Clare Paint so I can see the colors used in real life.
Lastly, I create a mood board. A mood board is basically a collage of the difference items I'll be using in a space. This helps me see everything together and get an idea of how it all flows.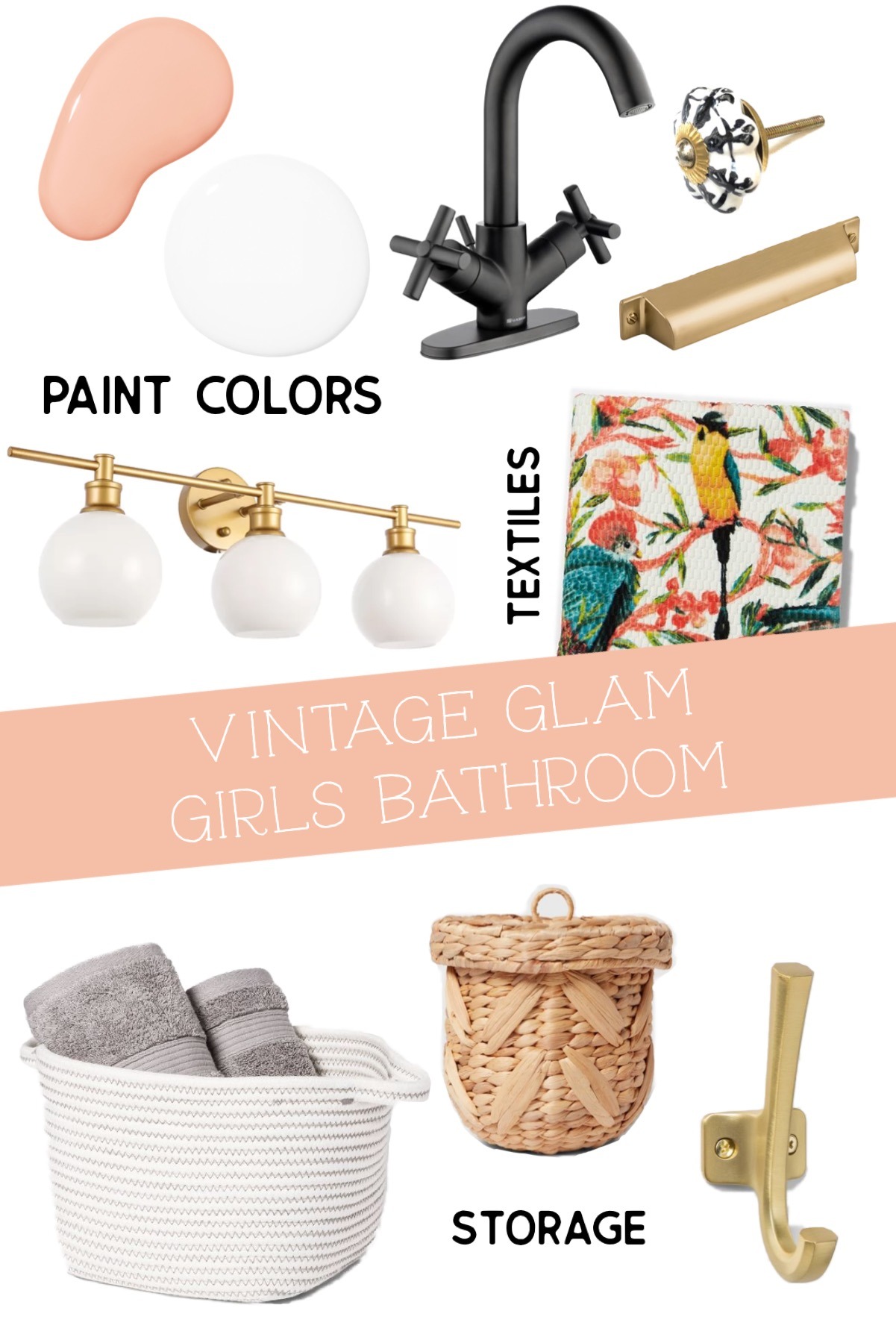 Overall, I'm really happy with how this peachy pink bathroom makeover turned out. It is a space that is already well loved and used. The girls love having their own step stools. The ones I found were perfect because they have the extra step to make them even taller, are neutral in color and are under $25. We have future plans to add a tile backsplash or a wallpaper on the wall behind the mirrors. But, for now this peachy pink bathroom makeover is complete.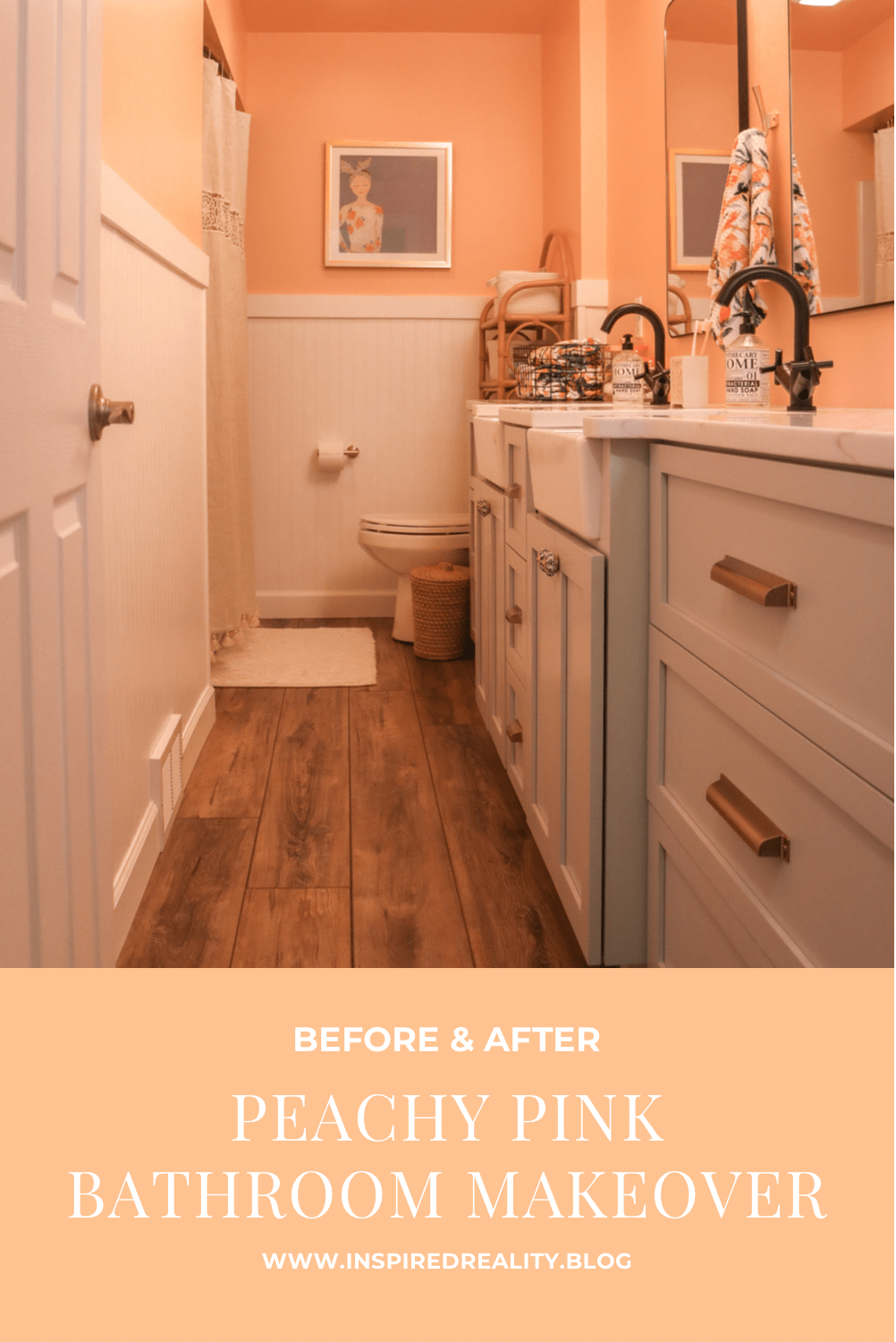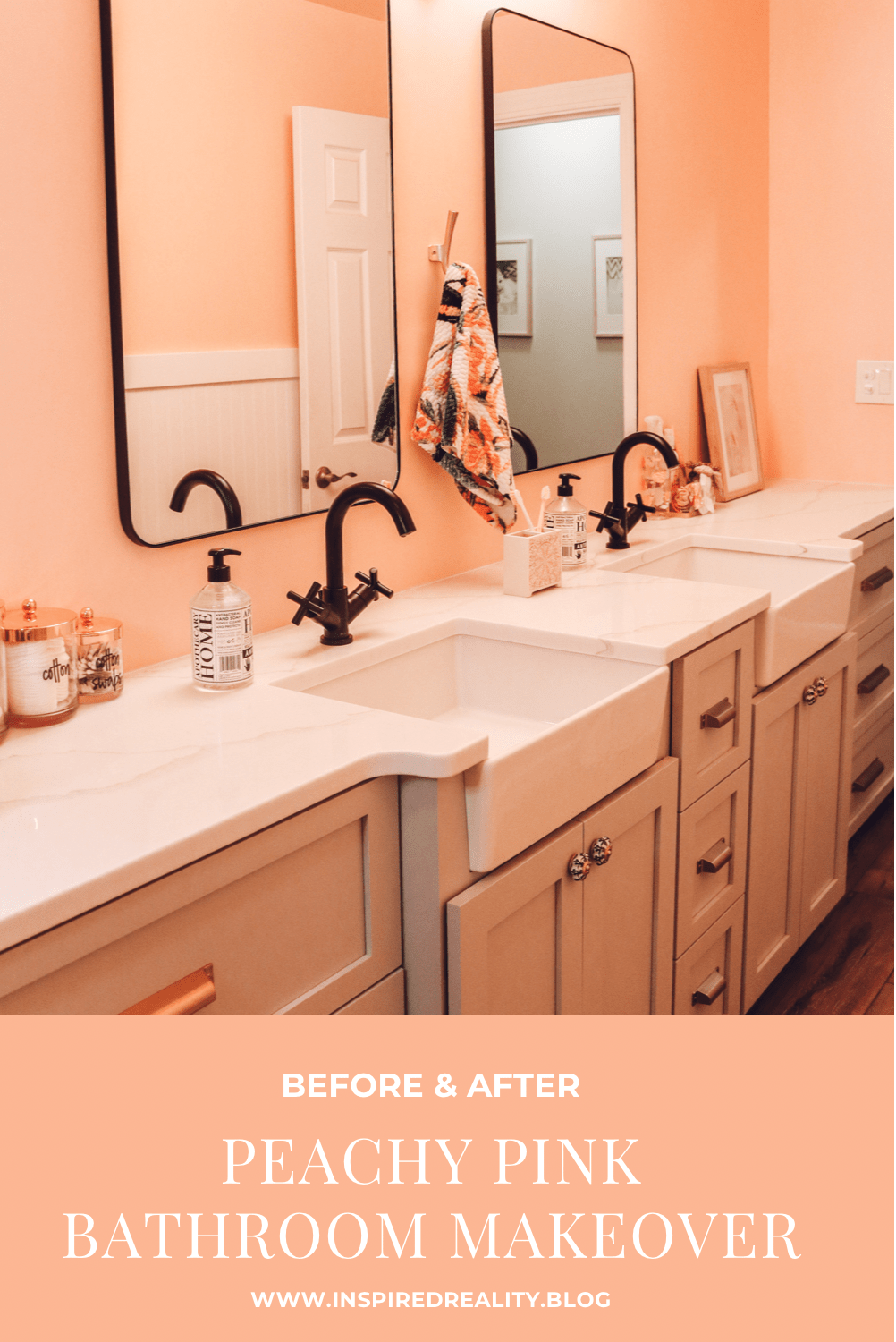 Links To Shop