I teamed up with the local (Cleveland, Ohio) outdoor shopping center, Legacy Village to share How To Style A Bar Cart. Crate and Barrel has an awesome selection of barware and bar glasses. What I love most about their selection is that they have a ton of acrylic options. Acrylic = not breakable which is key for our household with kids but it's also great for outdoor use.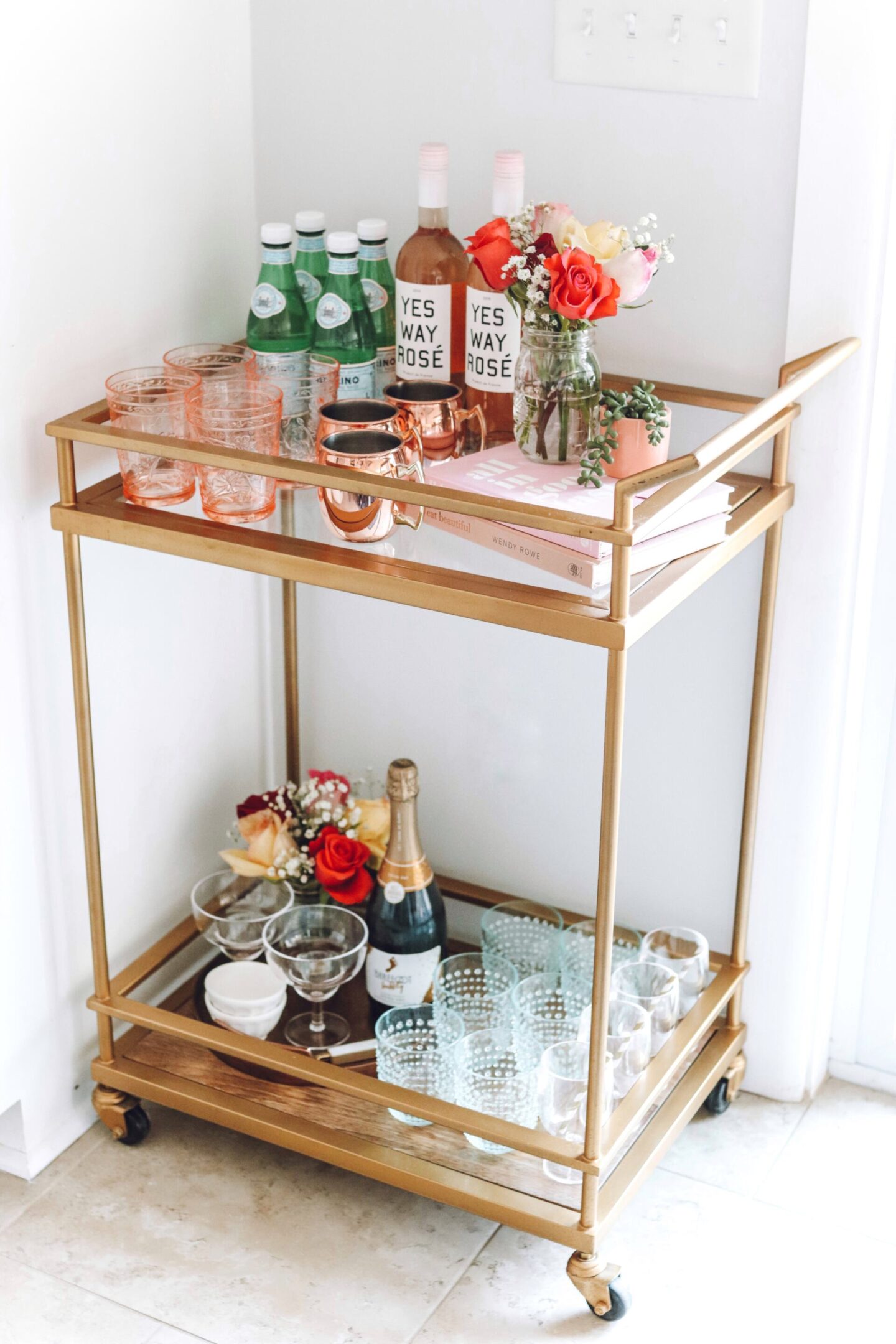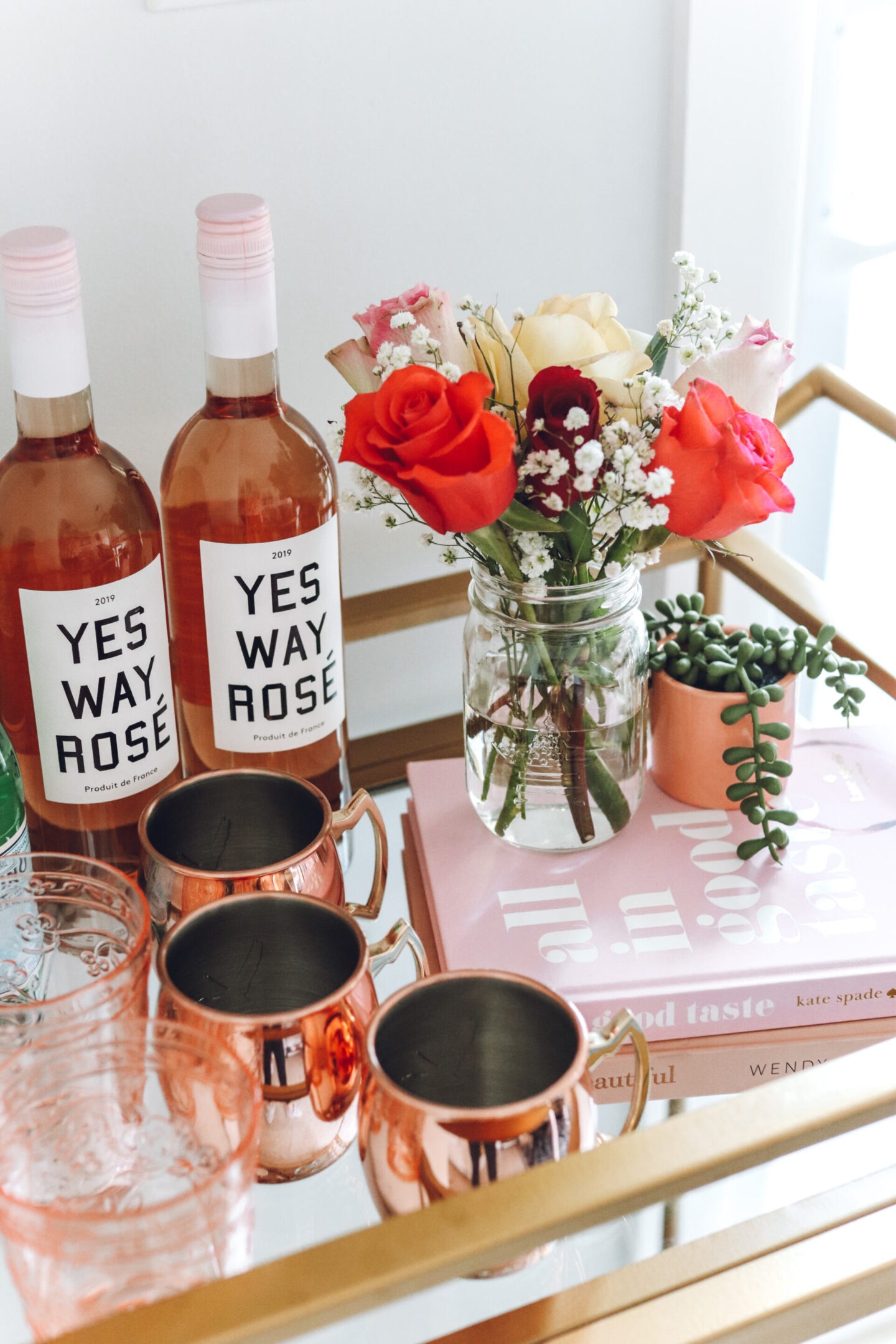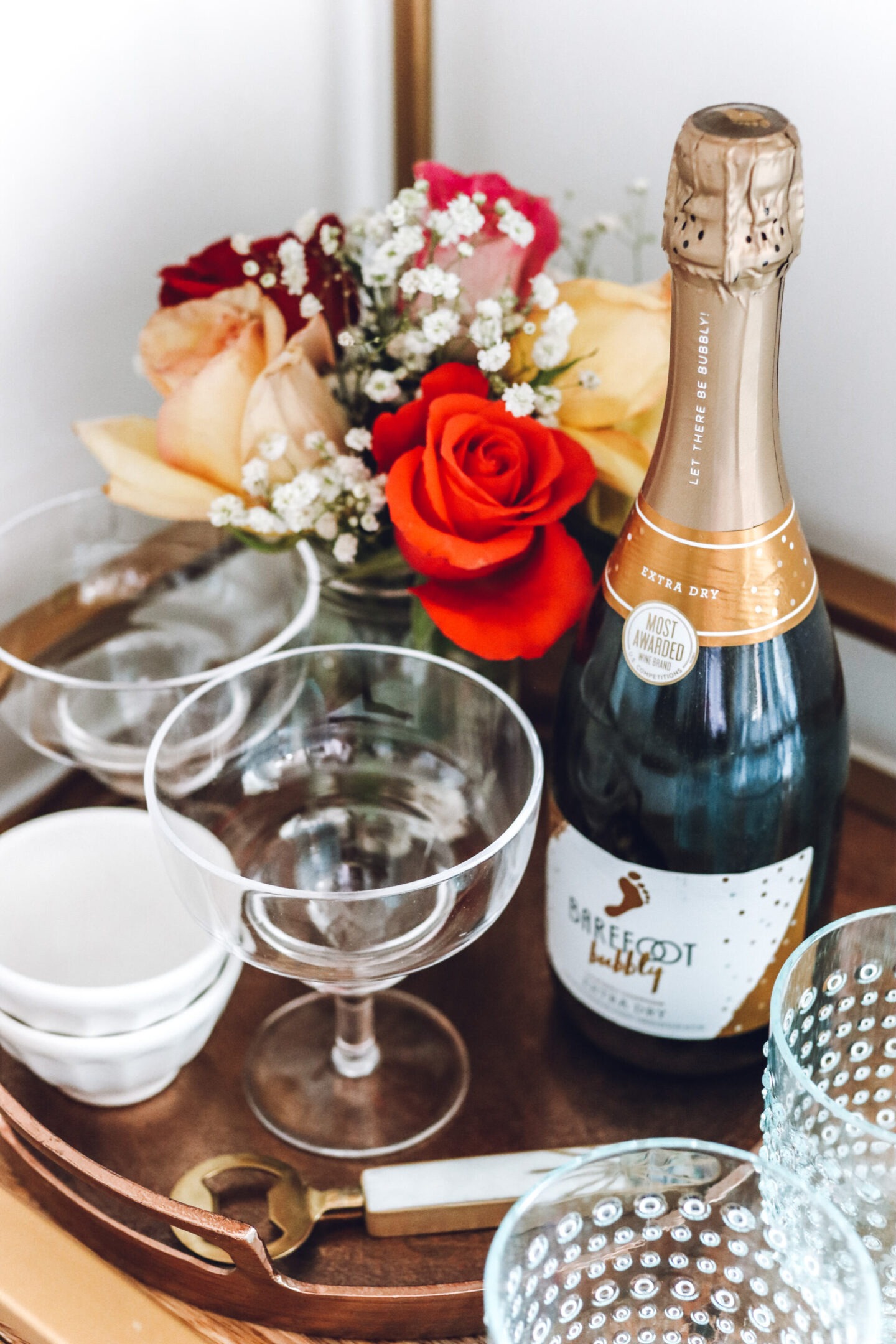 How To Style A Bar Cart
I always start by pinning images that help give ideas and inspire the project. You can check out my boards here.
Next, I completely clear off and clean my bar cart. I work better with a clean, fresh space.
Start by layering items to add height. I work from tallest to shortest

I started with the two books stacked and place fresh flowers on top.
Next, I added two bottles of rosé. These were the tallest items on the top shelf
Lastly, a few Perrier water bottles. Fun Fact: I don't actually drink the water it's purely for decor. Feel free to use any cute bottles for your cart. During fall I'll add Starbucks Pumpkin Spice Latte bottles.

I add in glassware items next. I did a mixture of acrylic glasses and copper mule cups. Crate and Barrel at Legacy Village was my go to for all of the barware. They have a huge selection and it is affordable priced.
For the bottom shelf I follow the same formula and work from tallest to shortest.
Fresh flowers are my favorite finishing touch to a bar cart.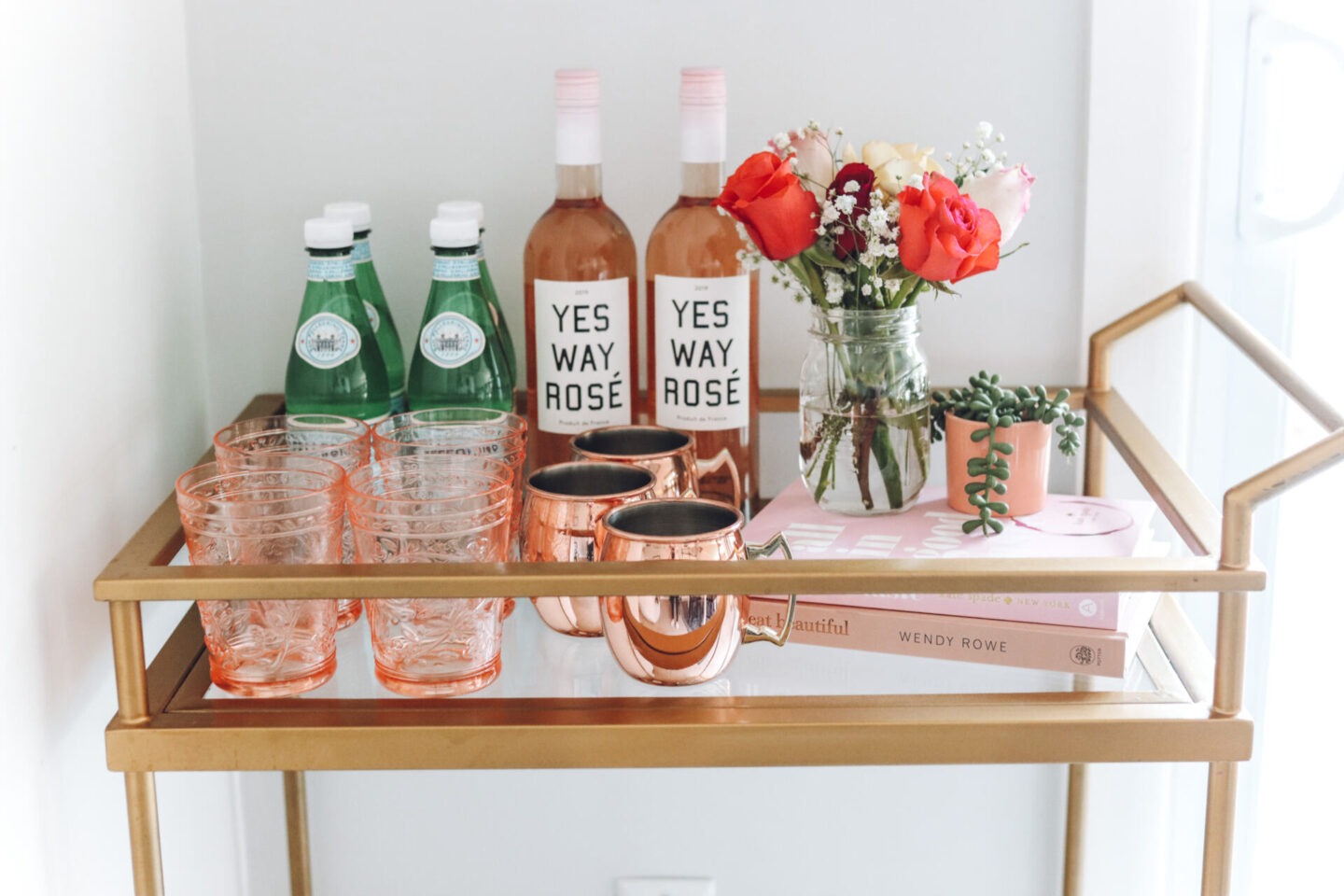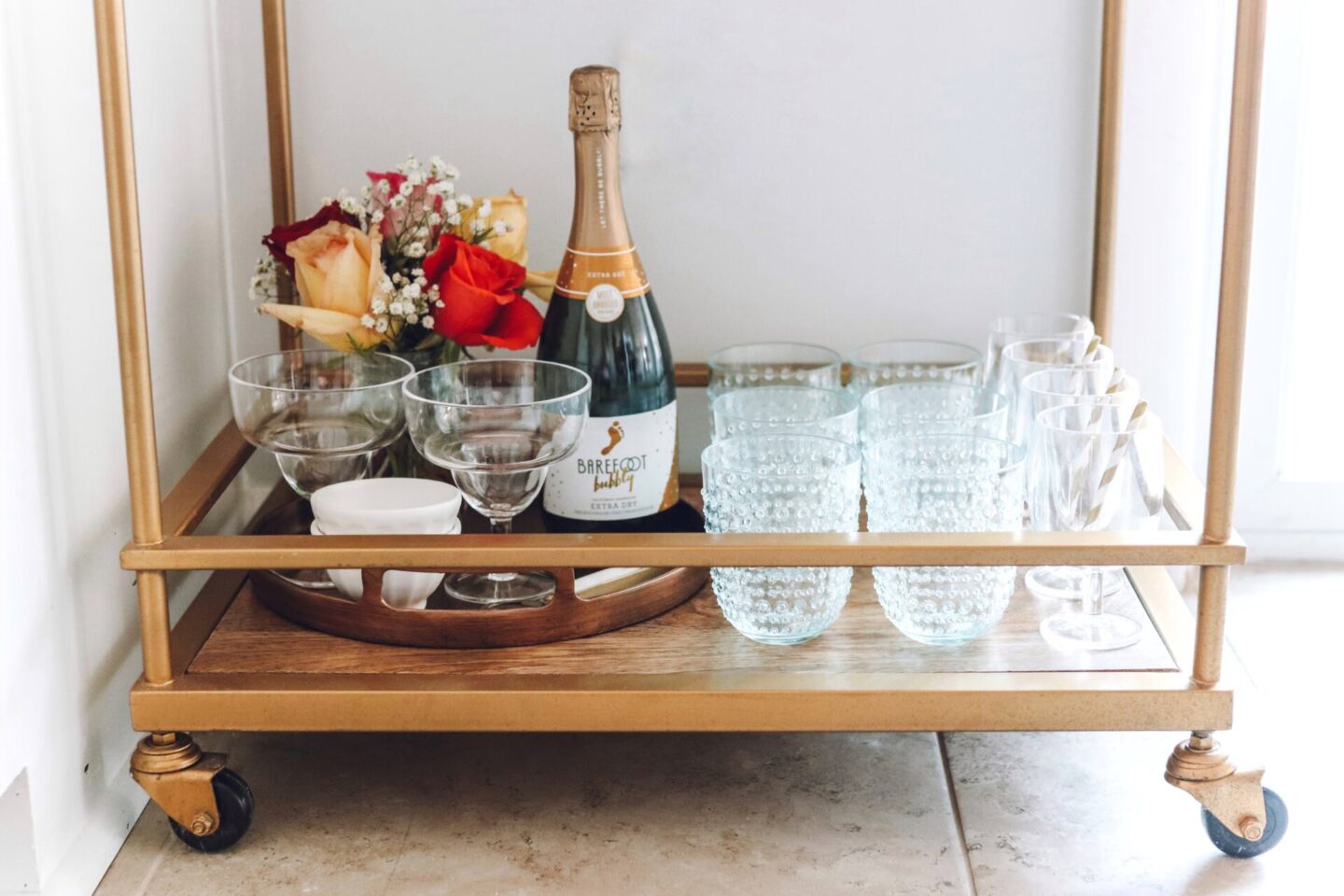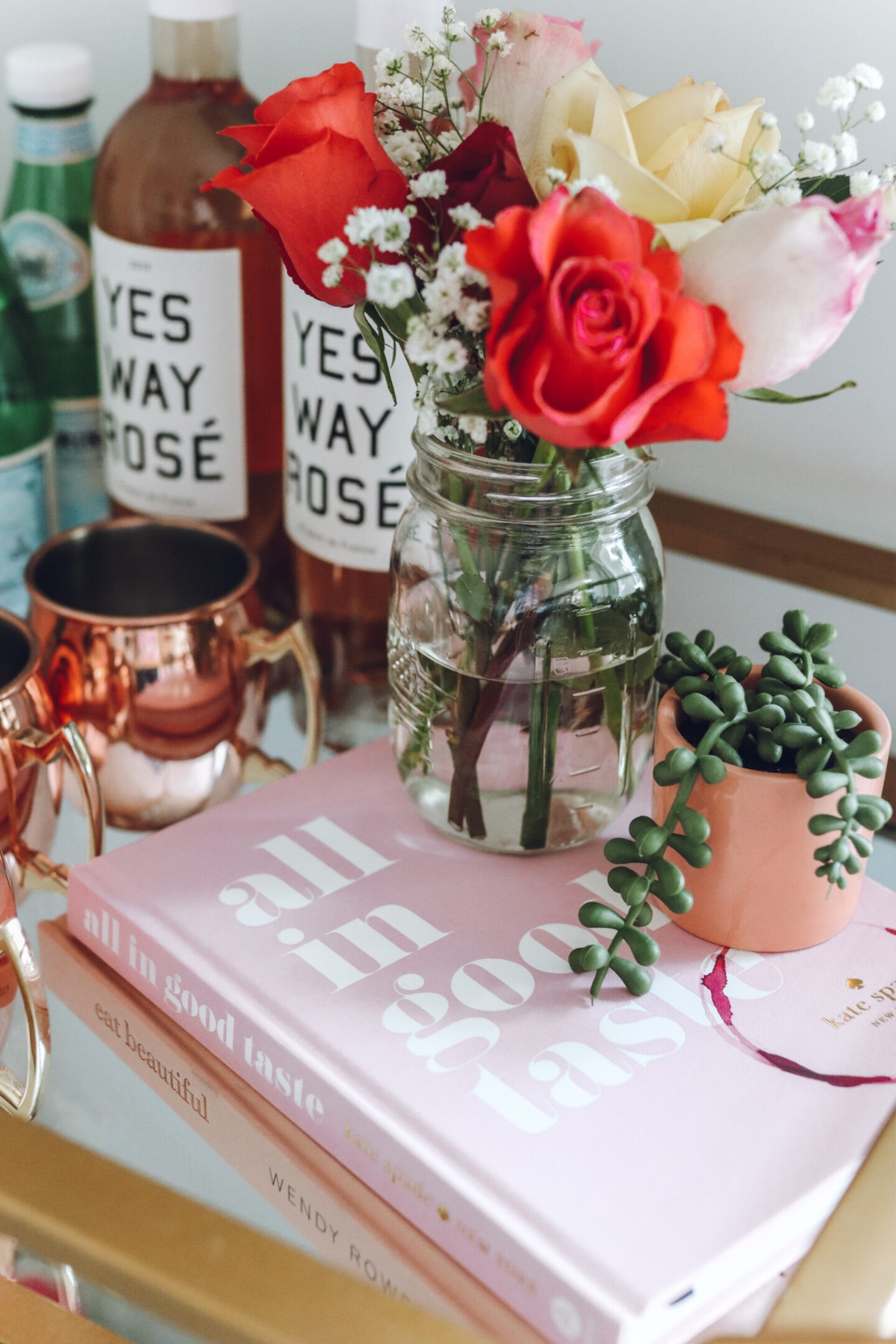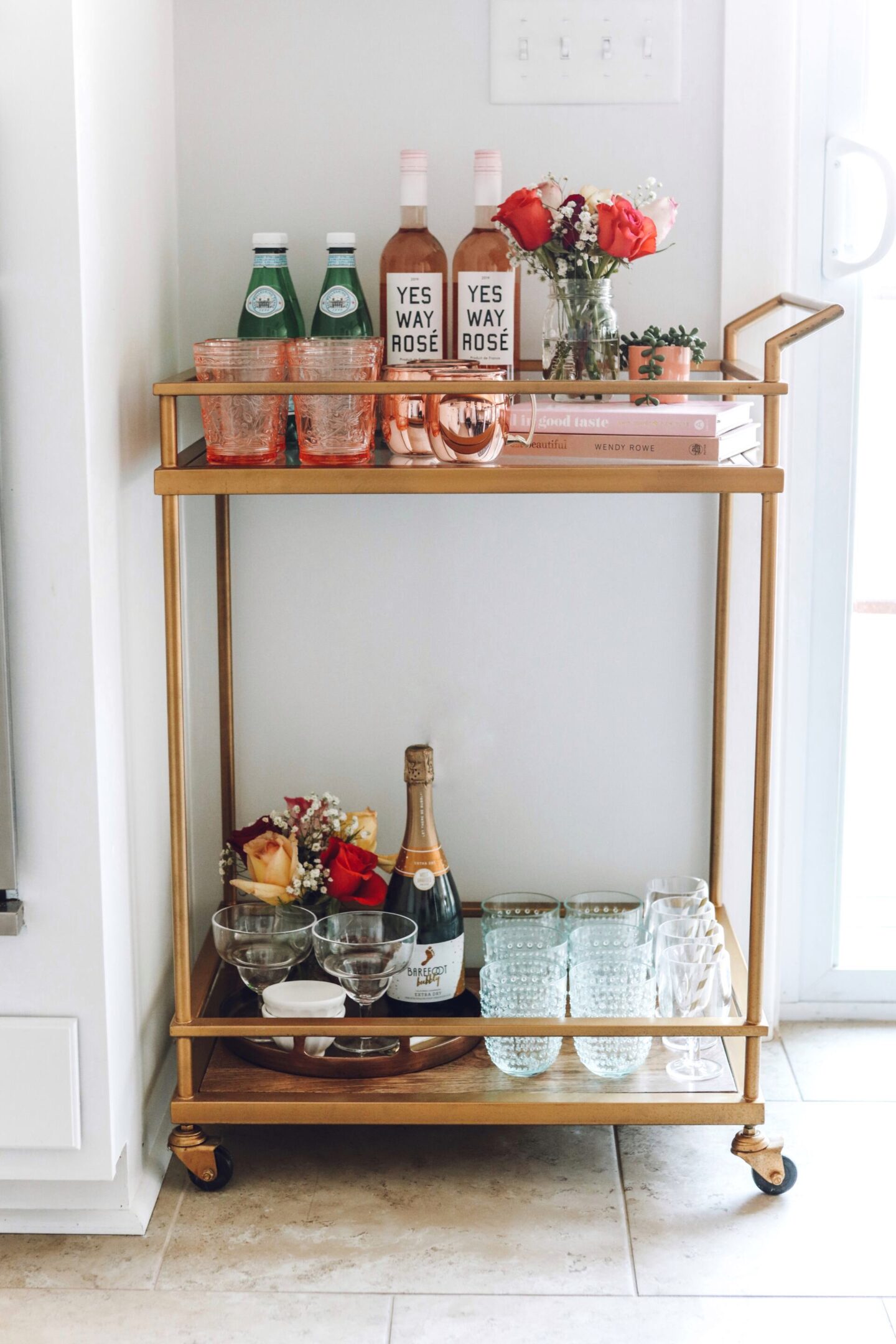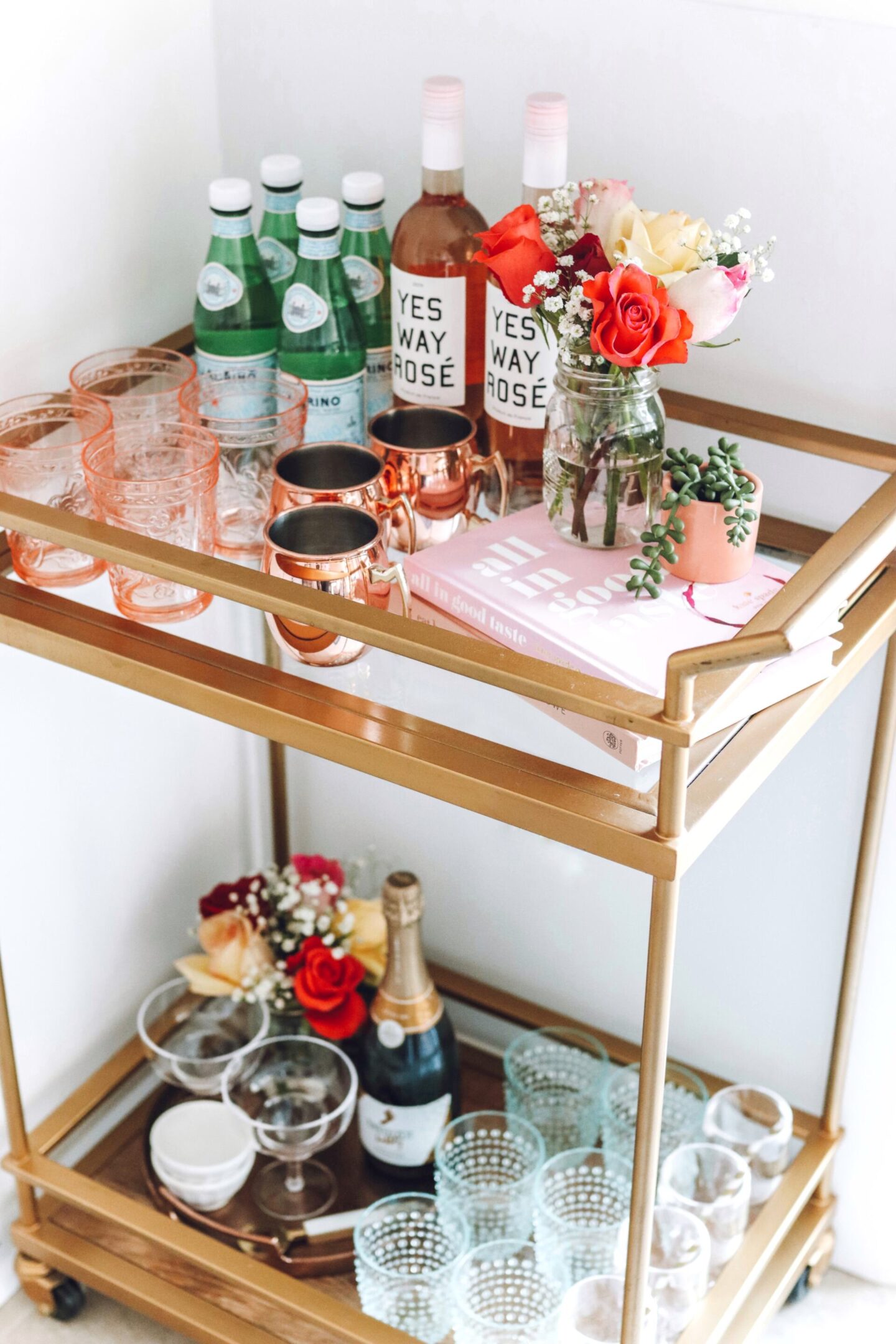 Tips & Tricks
Always add items that work for you. For example, we used acrylic bar glasses because they make the best sense for our family. I also added mule cups because Moscow Mule's are my favorite cocktail. Put your finishing touches on it and add items that you use and love. Not a big drinker? Make it a coffee or snack bar instead. I love switching up my bar cart seasonally, it has been my favorite spot to redecorate for years! Check out how I styled it for fall in the past here.
Shop The Post: