It's the most wonderful time of the year. It may feel a bit early to decorate but its 2020 and we can all use a little more joy. I also decorate early so I can help inspire your holiday decorating. I always love to incorporate red into my Christmas decor. This year I tried to add in lots of color too. For me, holidays are all about creating a magical, Christmas spirit. I sprinkle in little pops of Christmas all throughout my home. Keep reading for the full holiday home tour.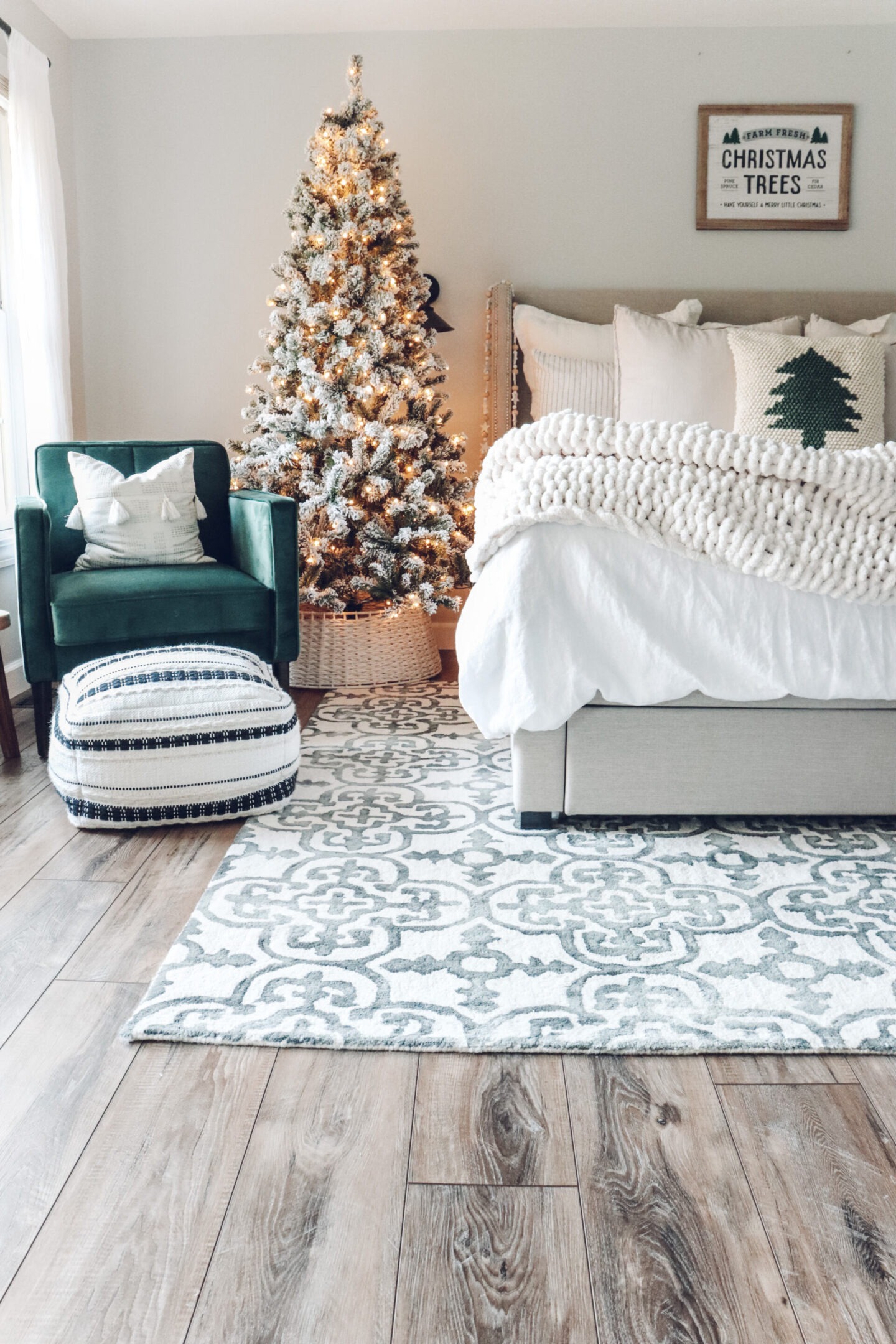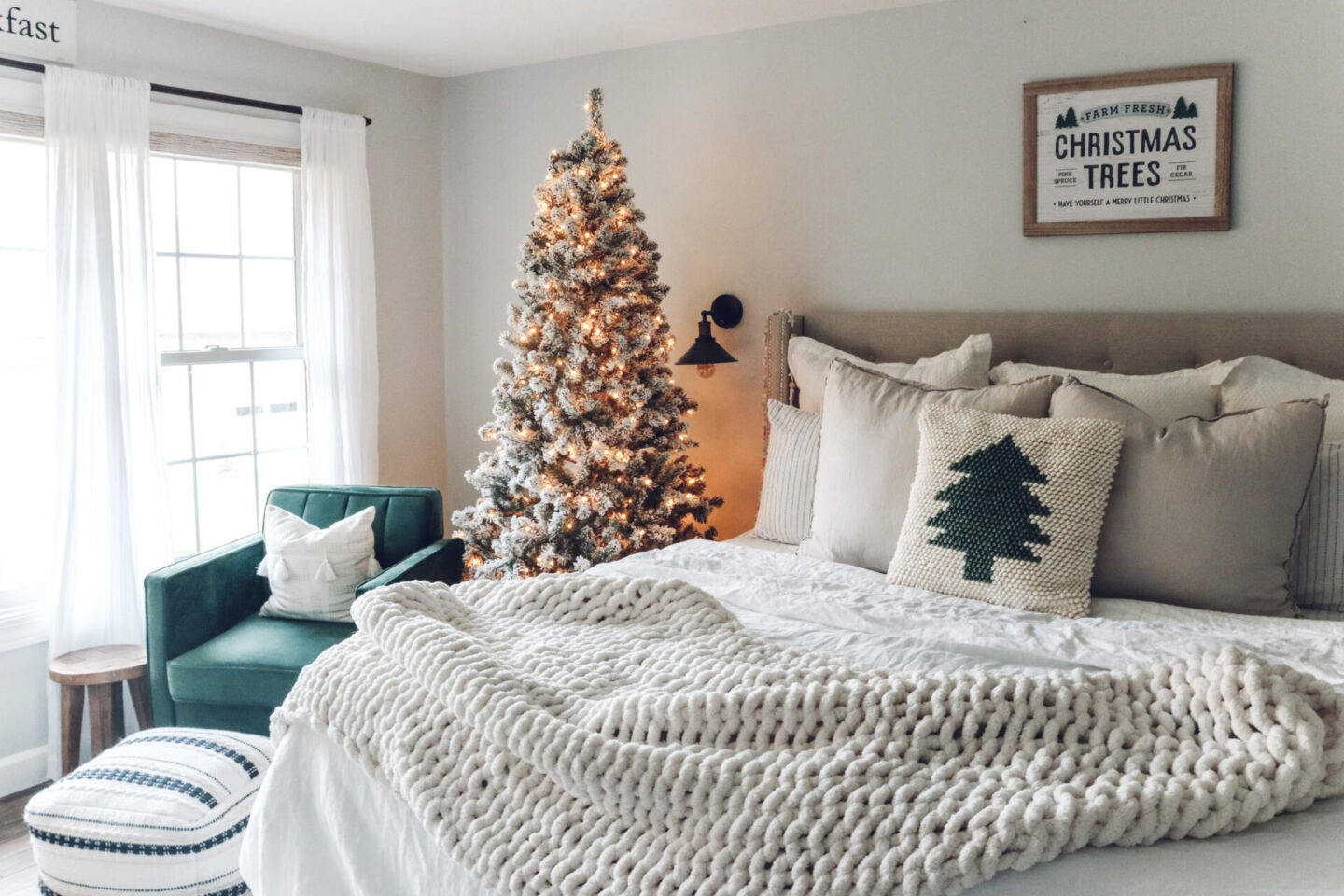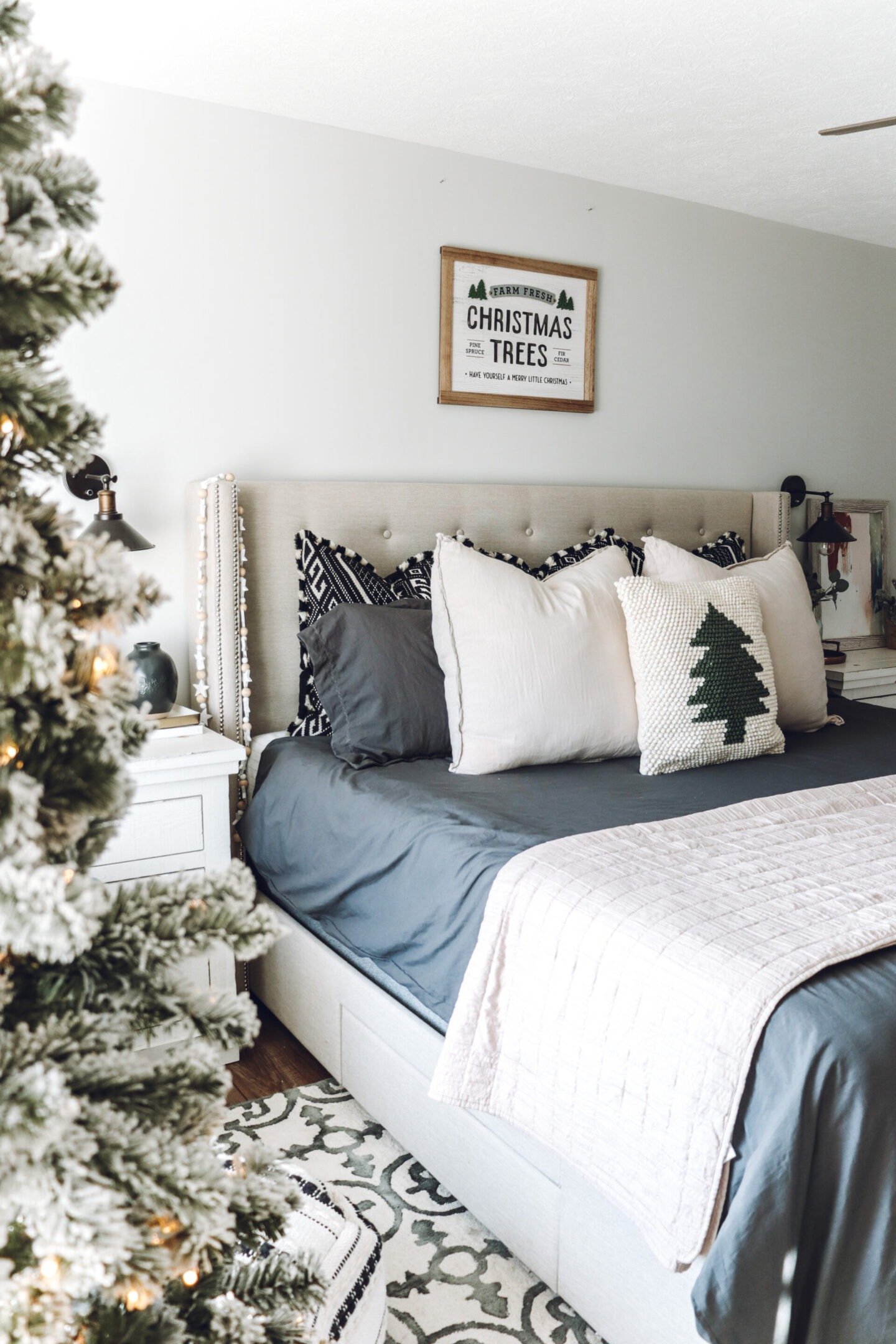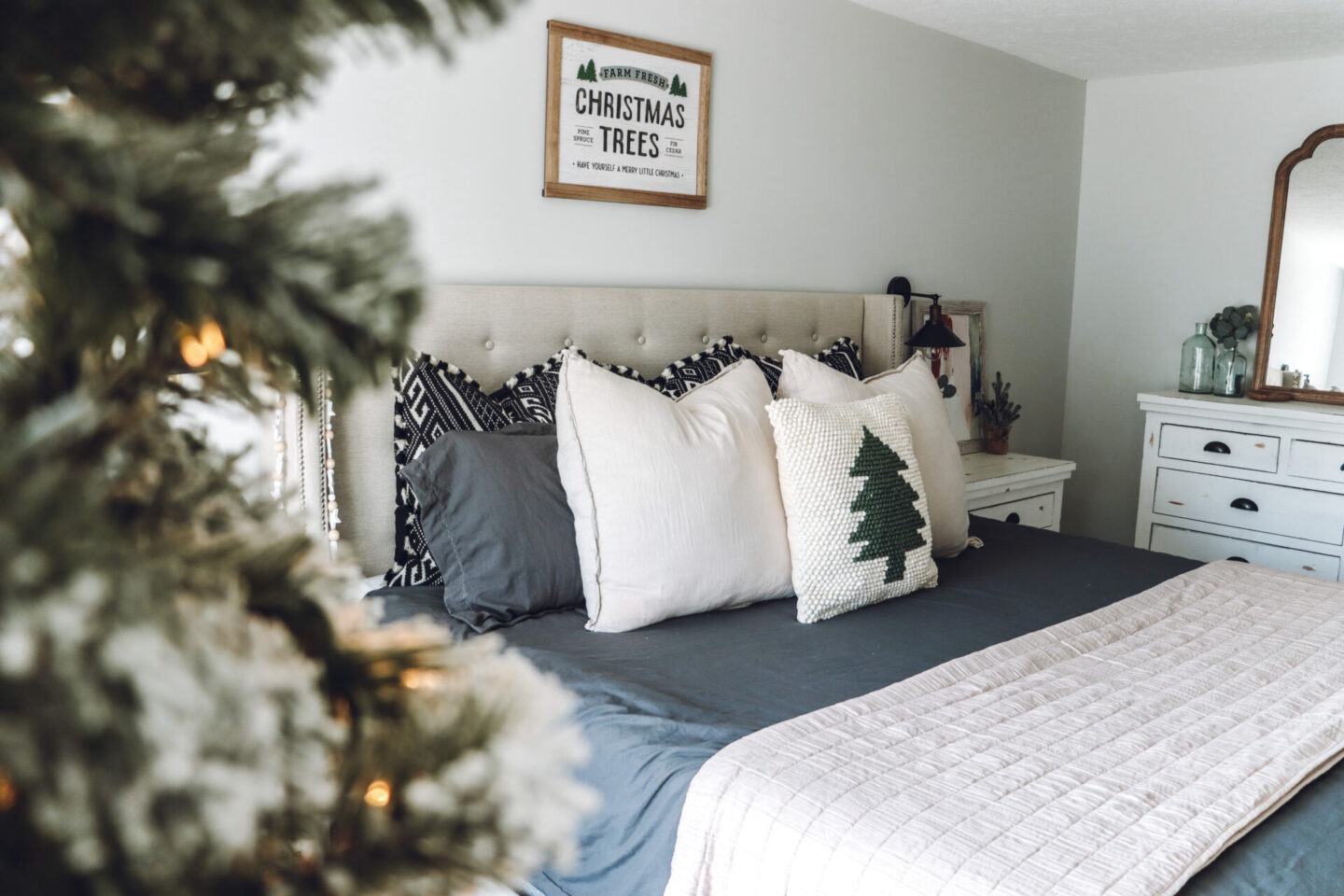 Master Bedroom Holiday Decor
This year I was beyond excited to put a Christmas tree up in our master bedroom. I've always wanted one and I am so in love with it! I think it makes our bedroom feel so cozy and magical. I partnered with King of Christmas for this pre-lit, flocked tree. It is a high quality Christmas tree that will last for years to come. I also love the fact that it doesn't lose a lot of it's flocking. I've noticed that cheaper flocked trees tend to lose a lot more of the flocking and are much messier. I went from a bright white, cozy master bedroom to a dark and moody master bedroom. Which do you prefer?
Shop The Post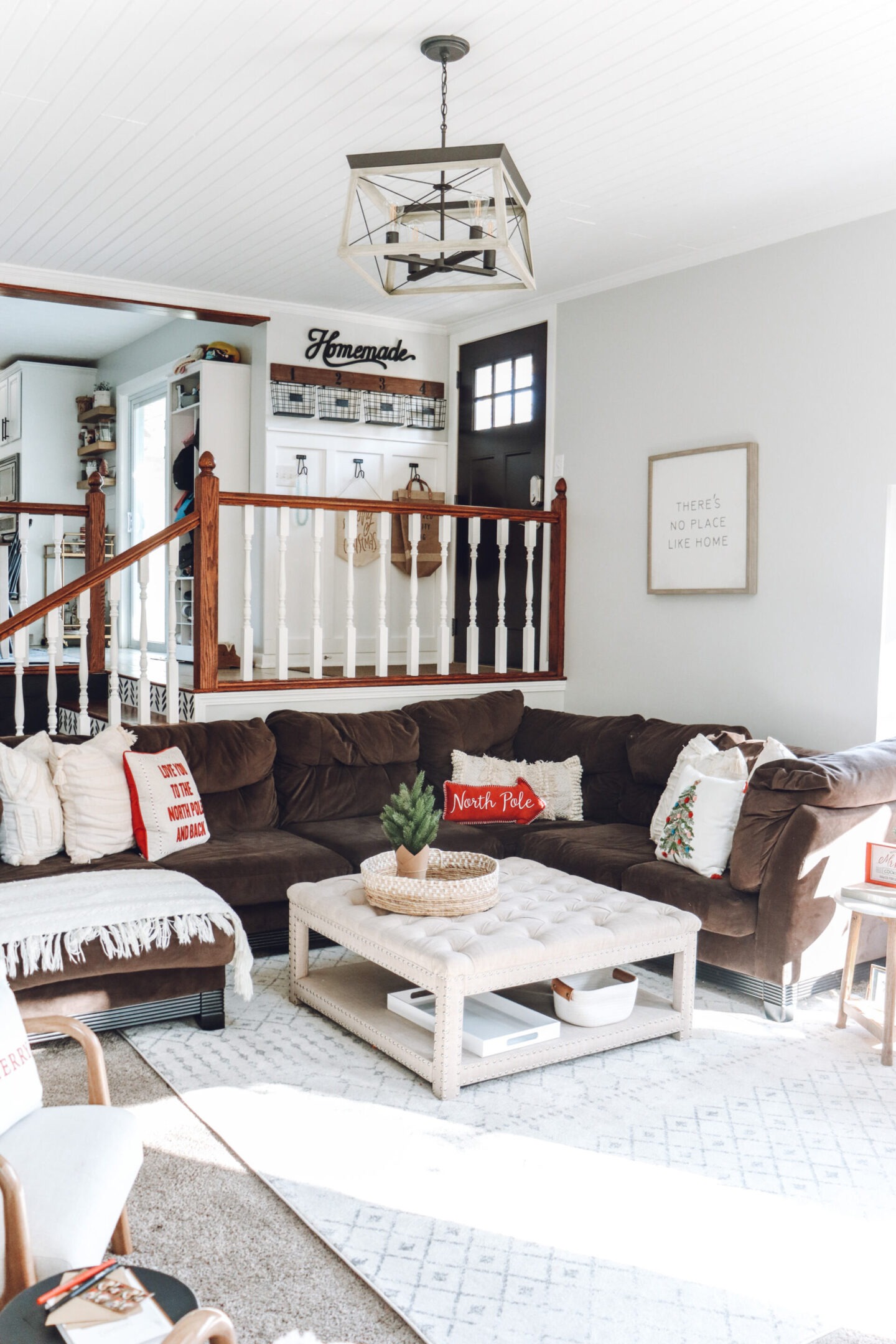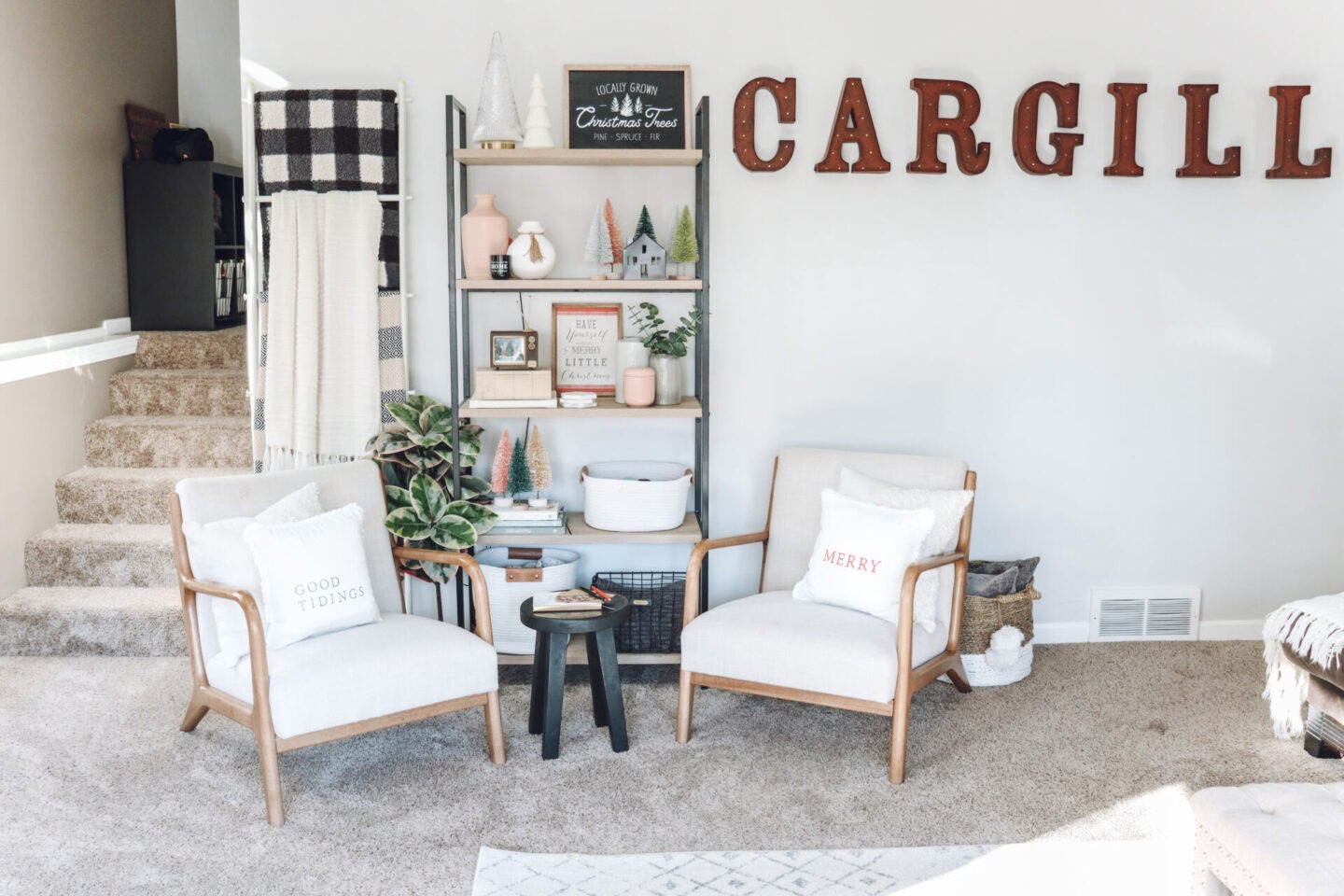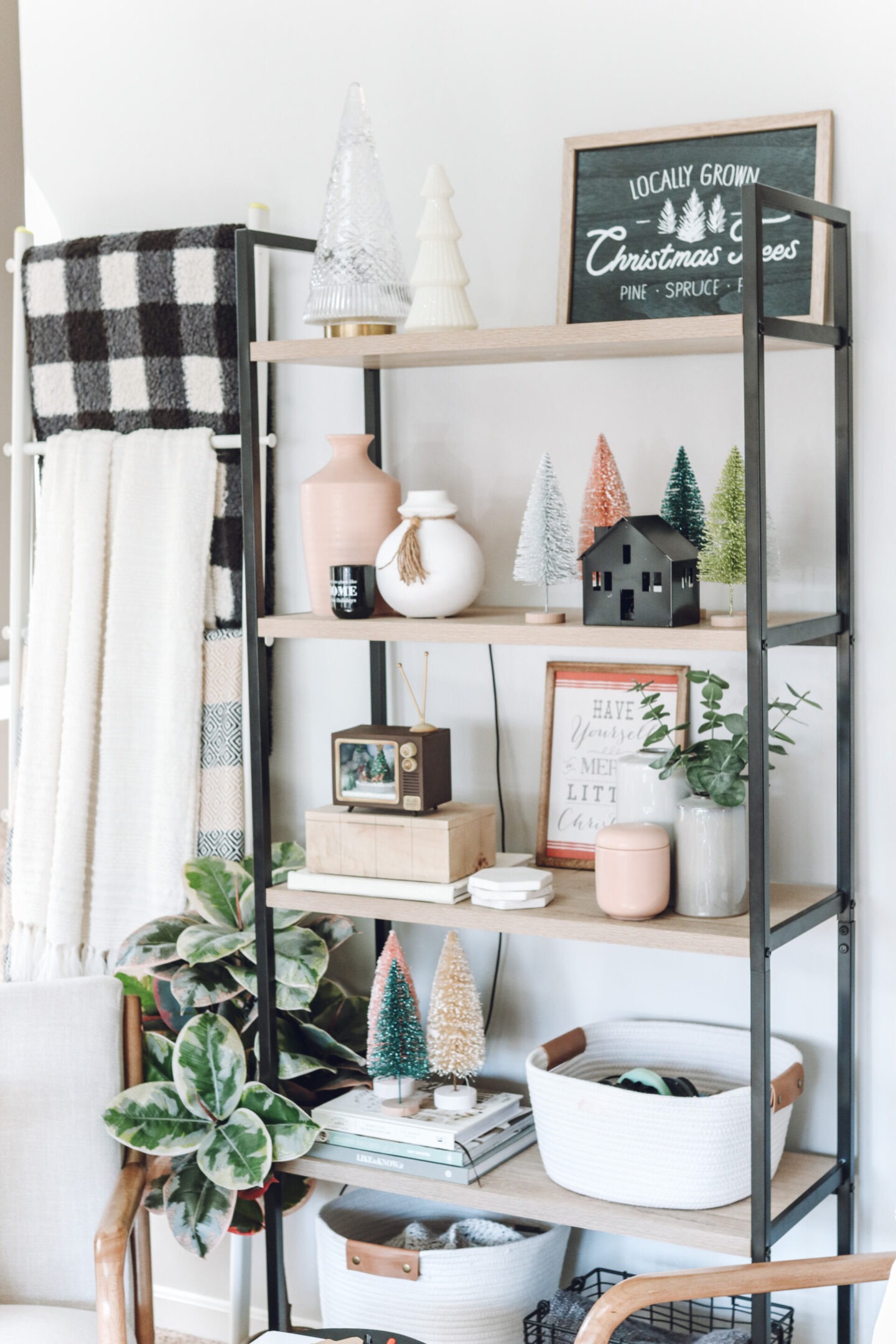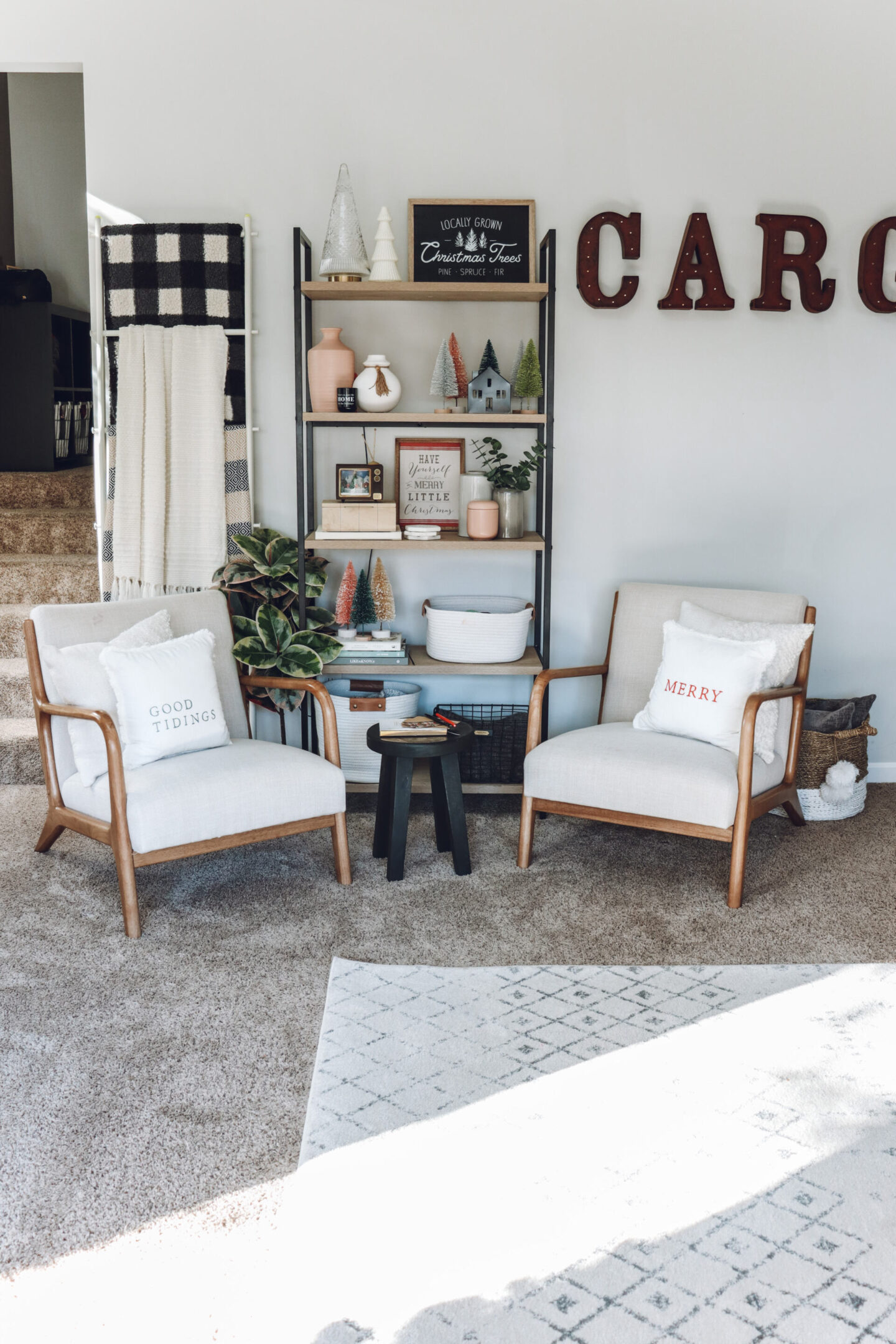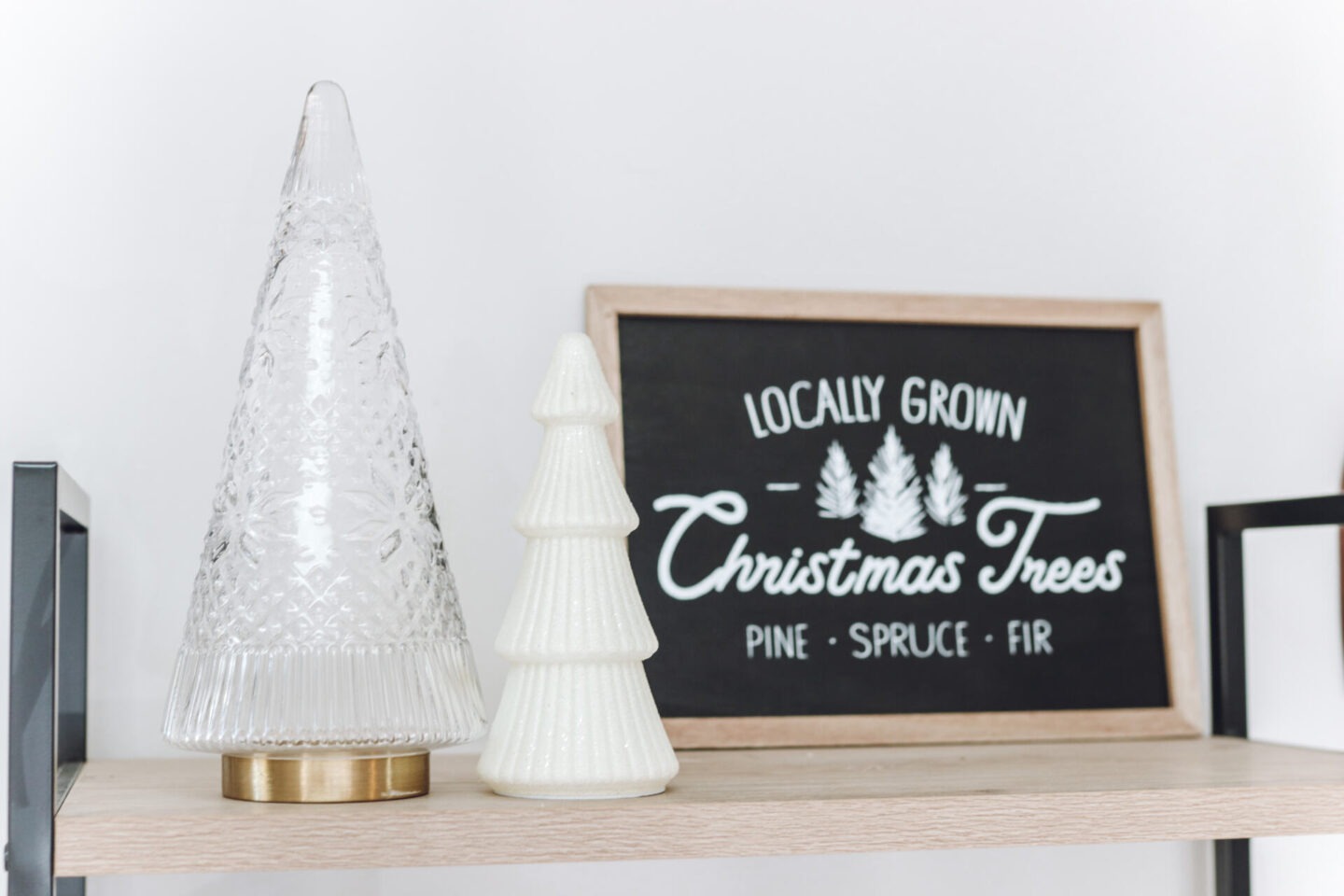 Living Room
Our living room is one of the most decorated spots in our home. I love to switch up the decor on the shelves, add in throw pillows, and our main Christmas tree goes down here too. The shelves down here give me a vintage Christmas vibe. The vintage T.V is one of our all time favorite Christmas decor items. Bottle brush trees are a great way to make any space in your home feel like Christmas.
Shop The Post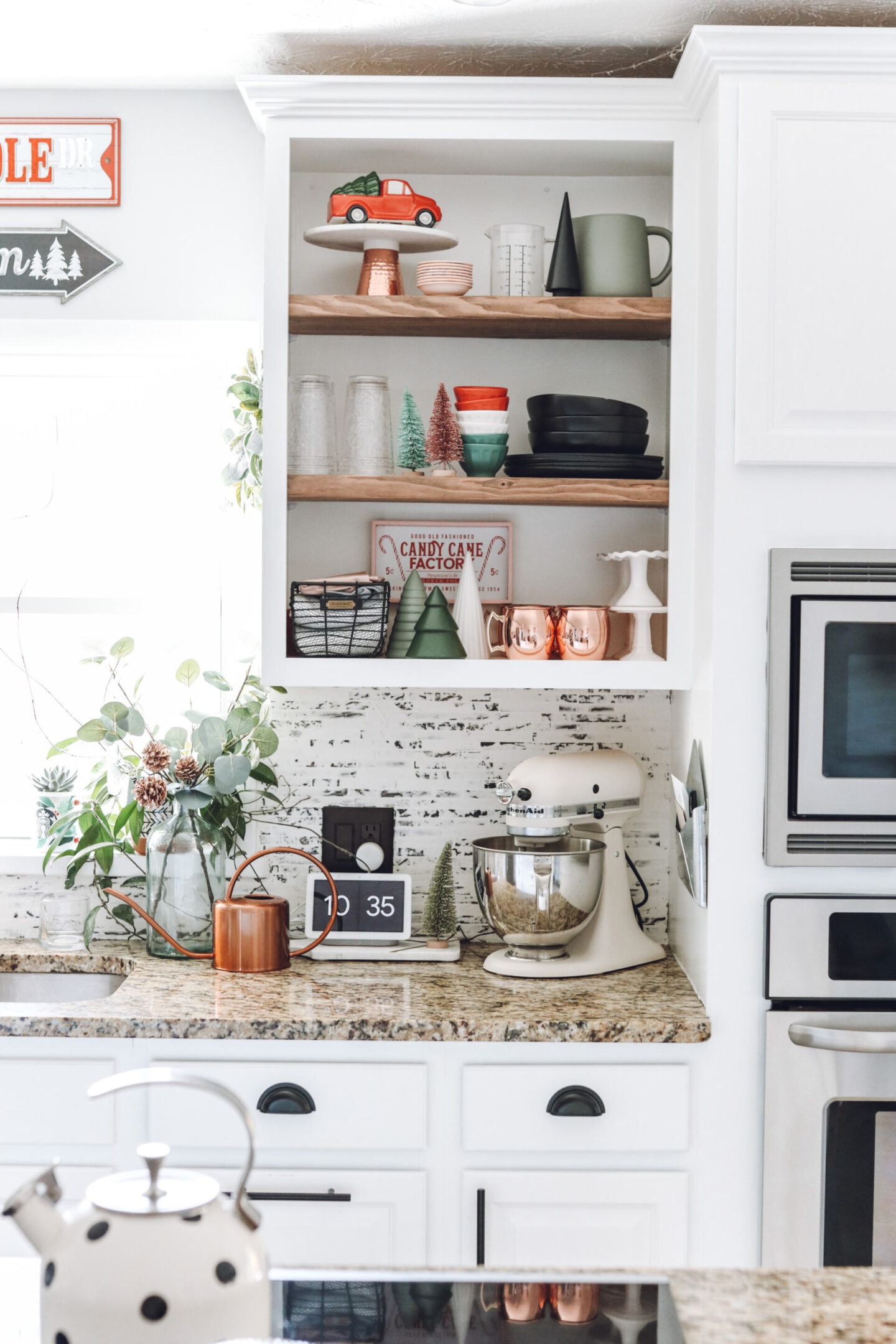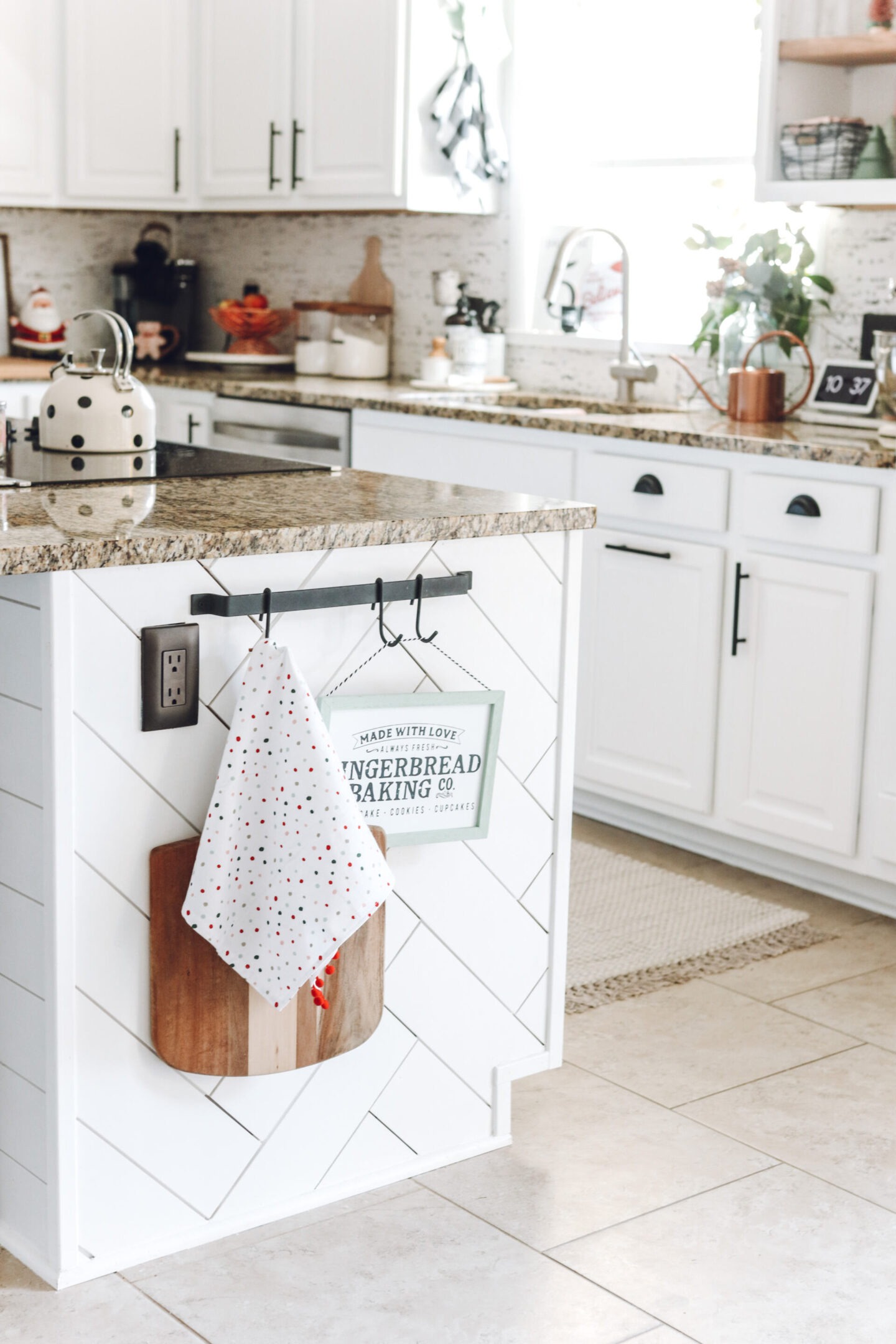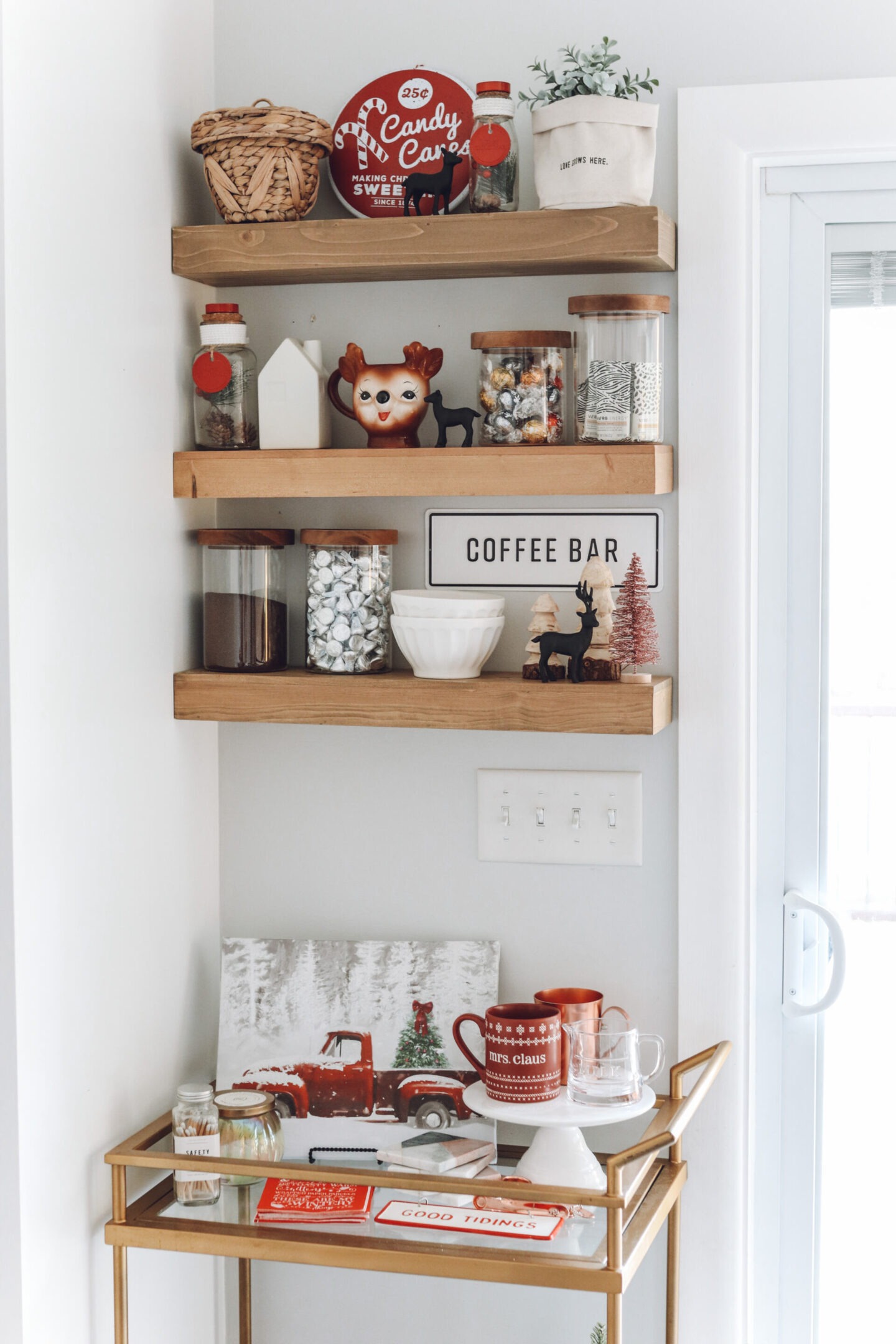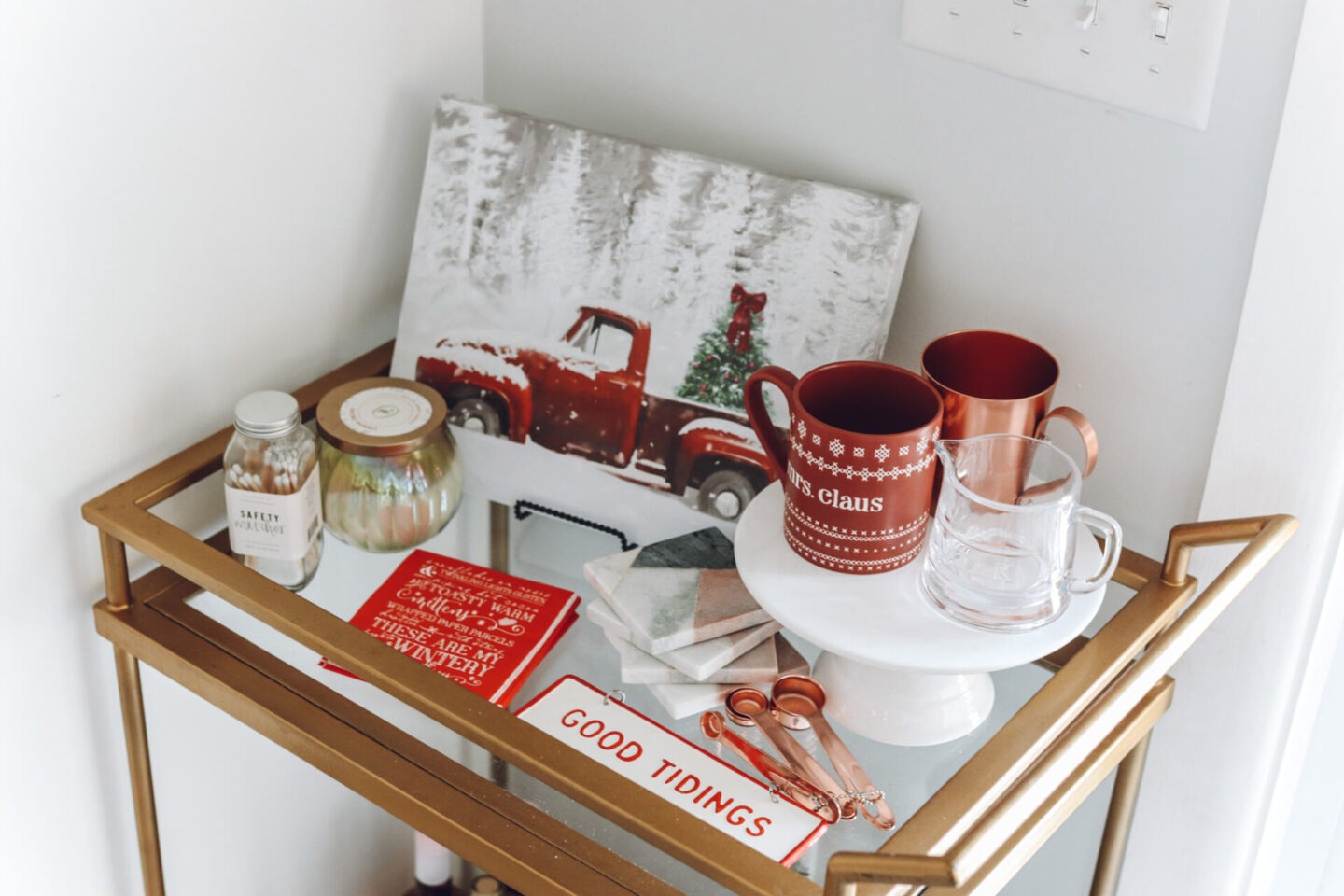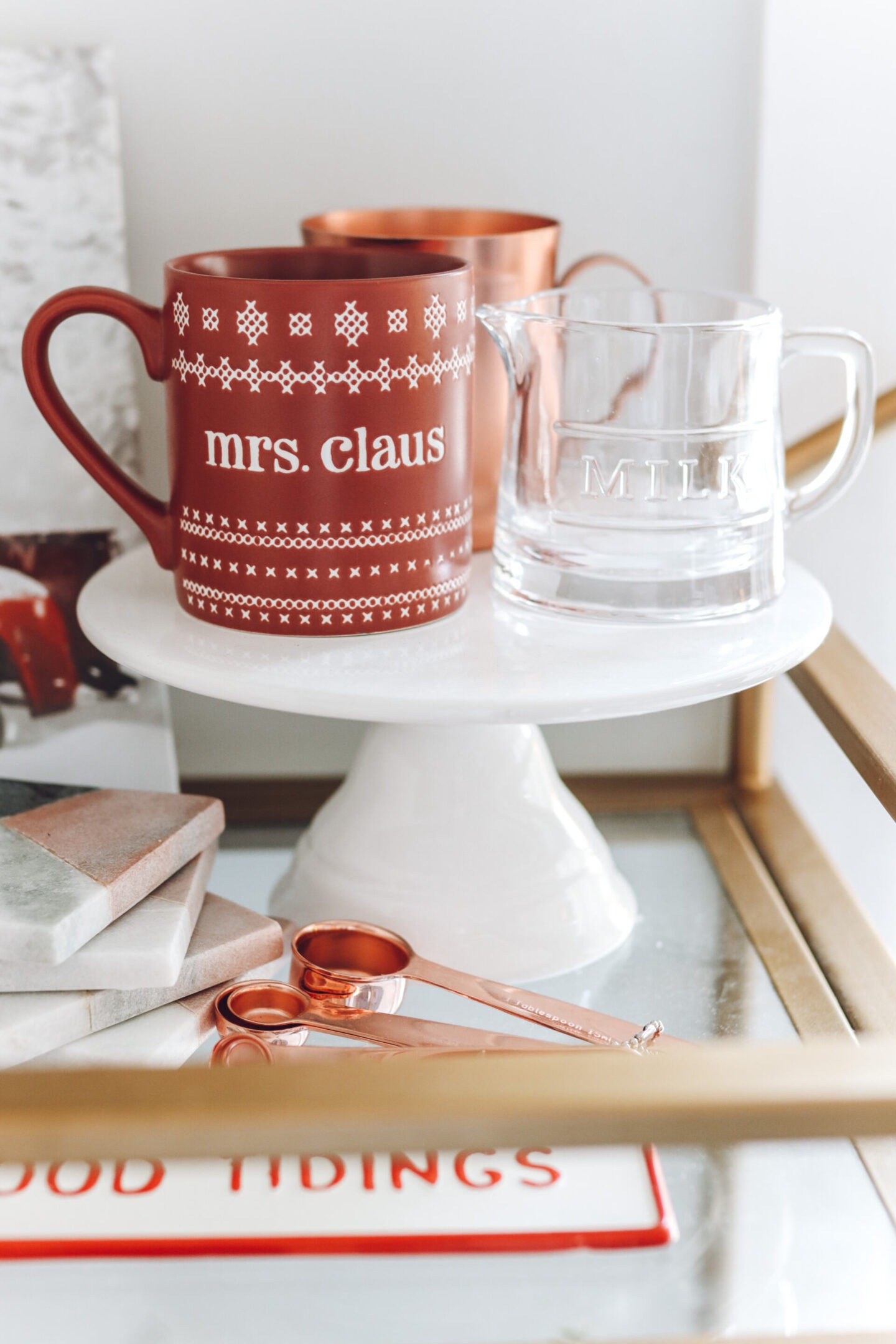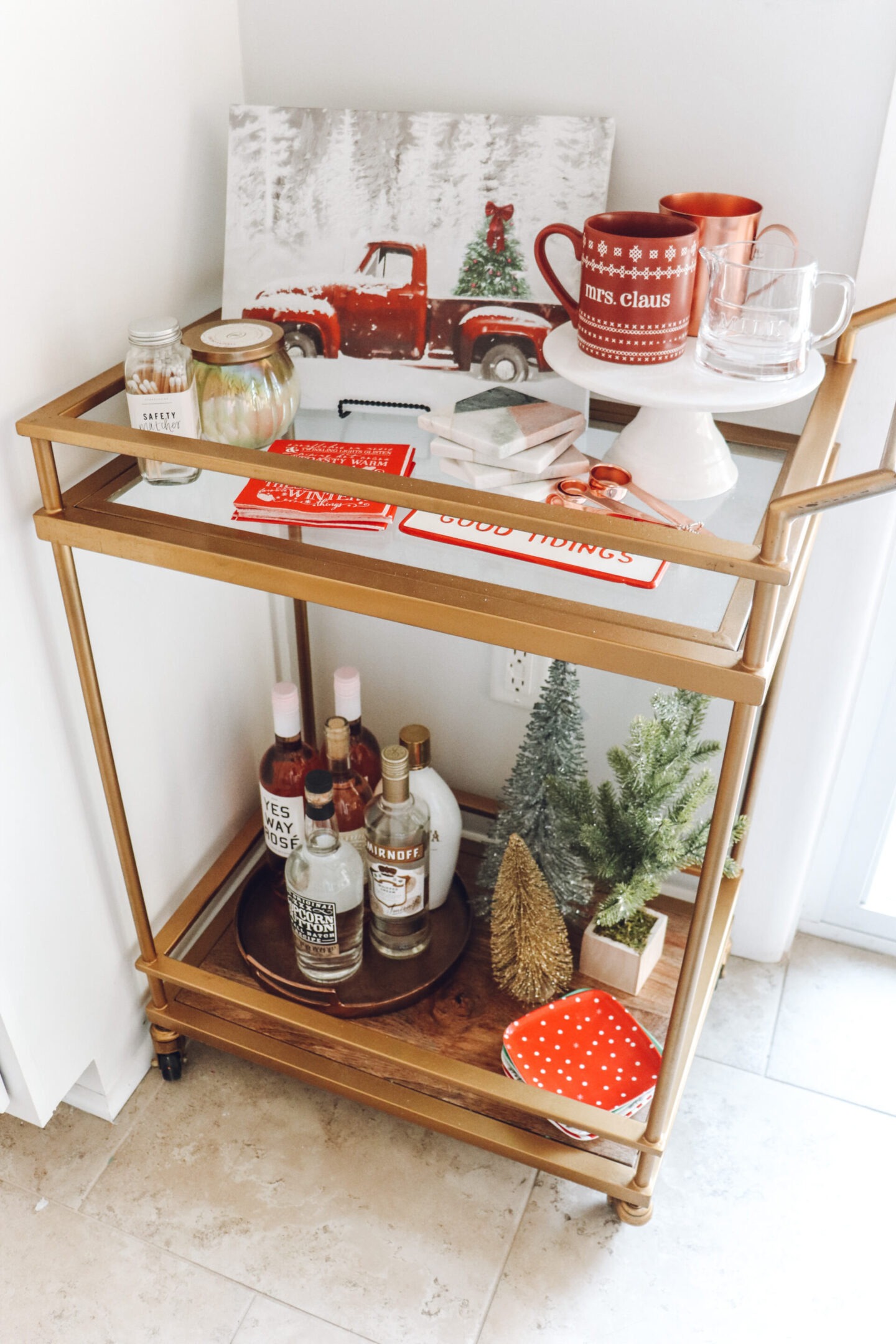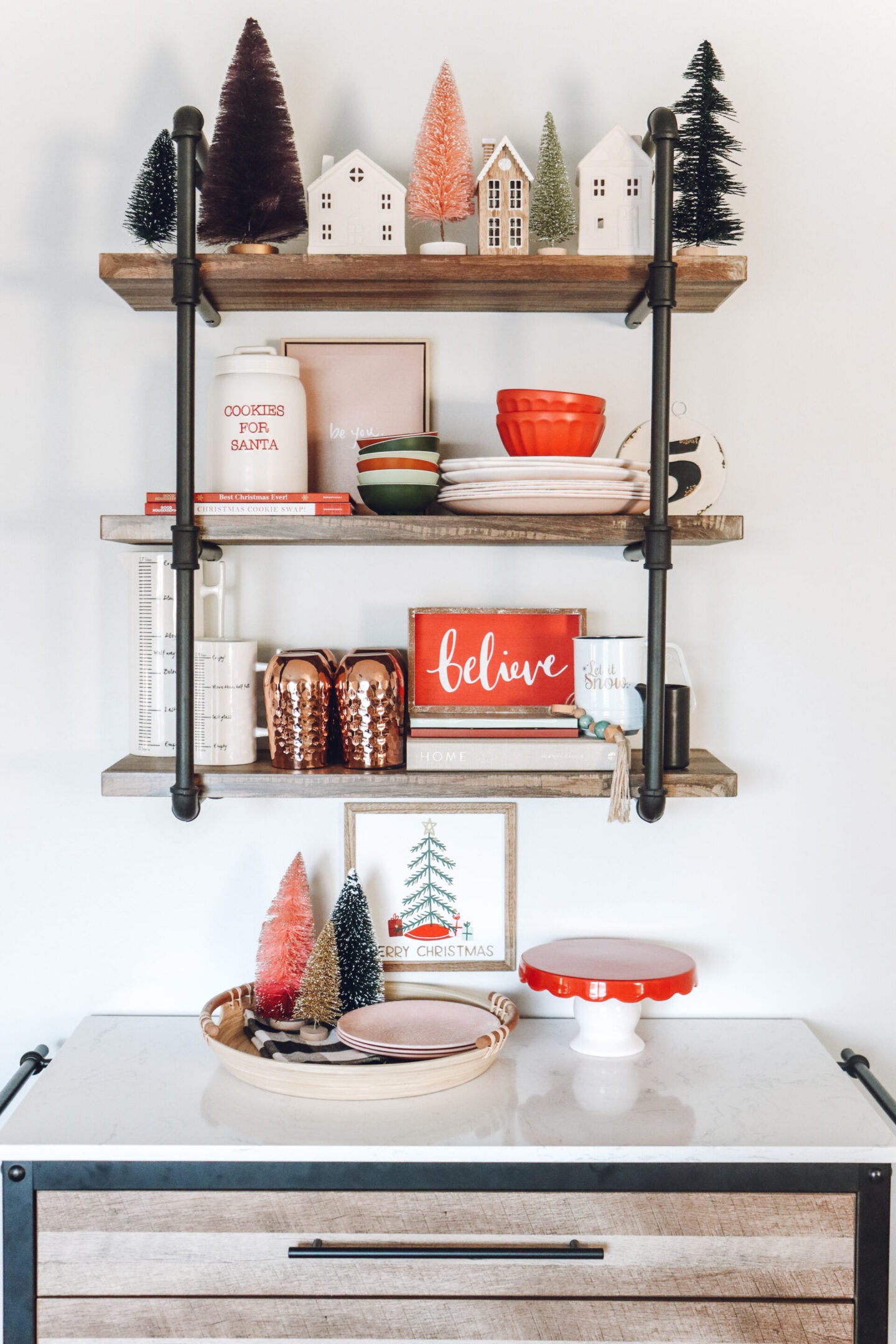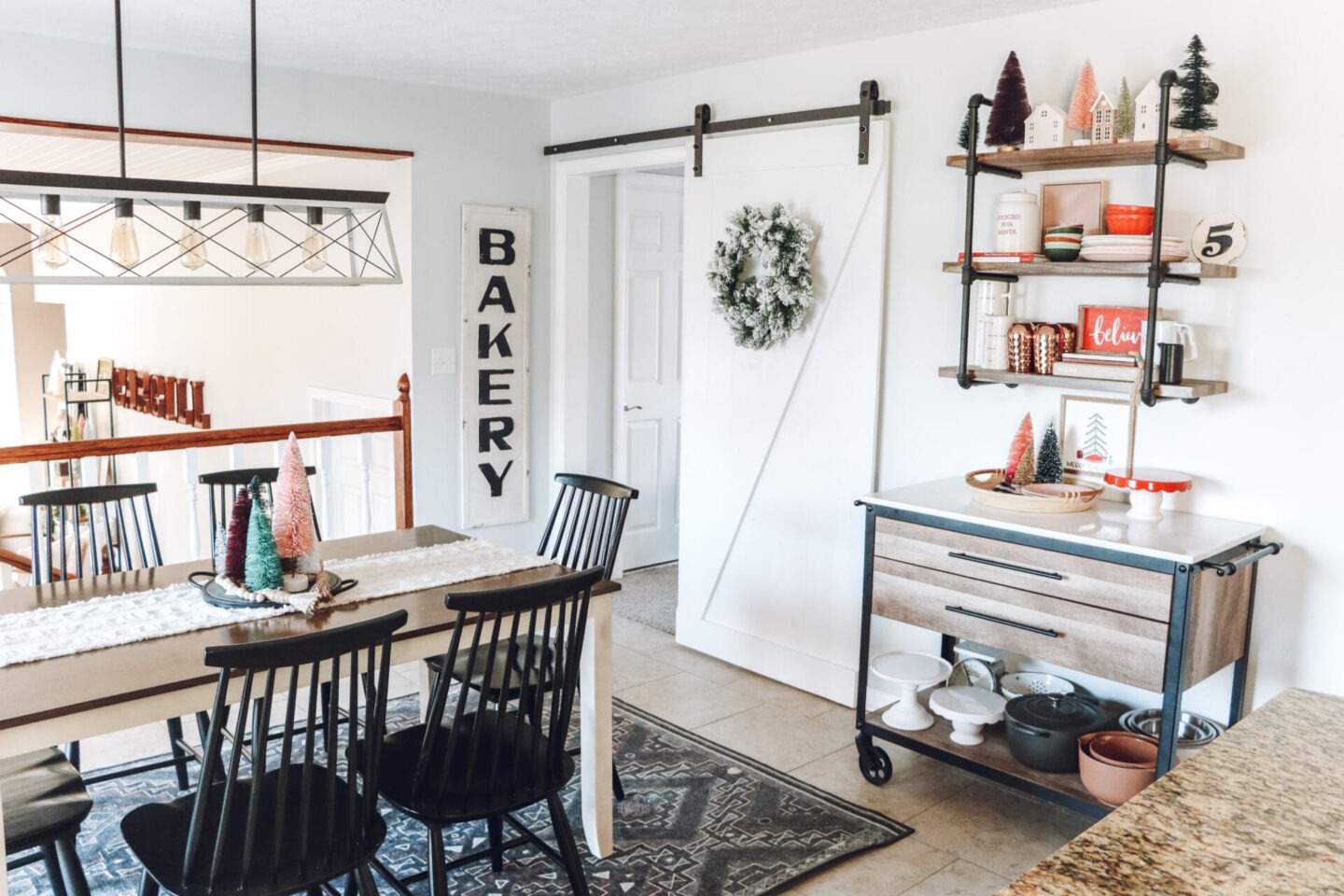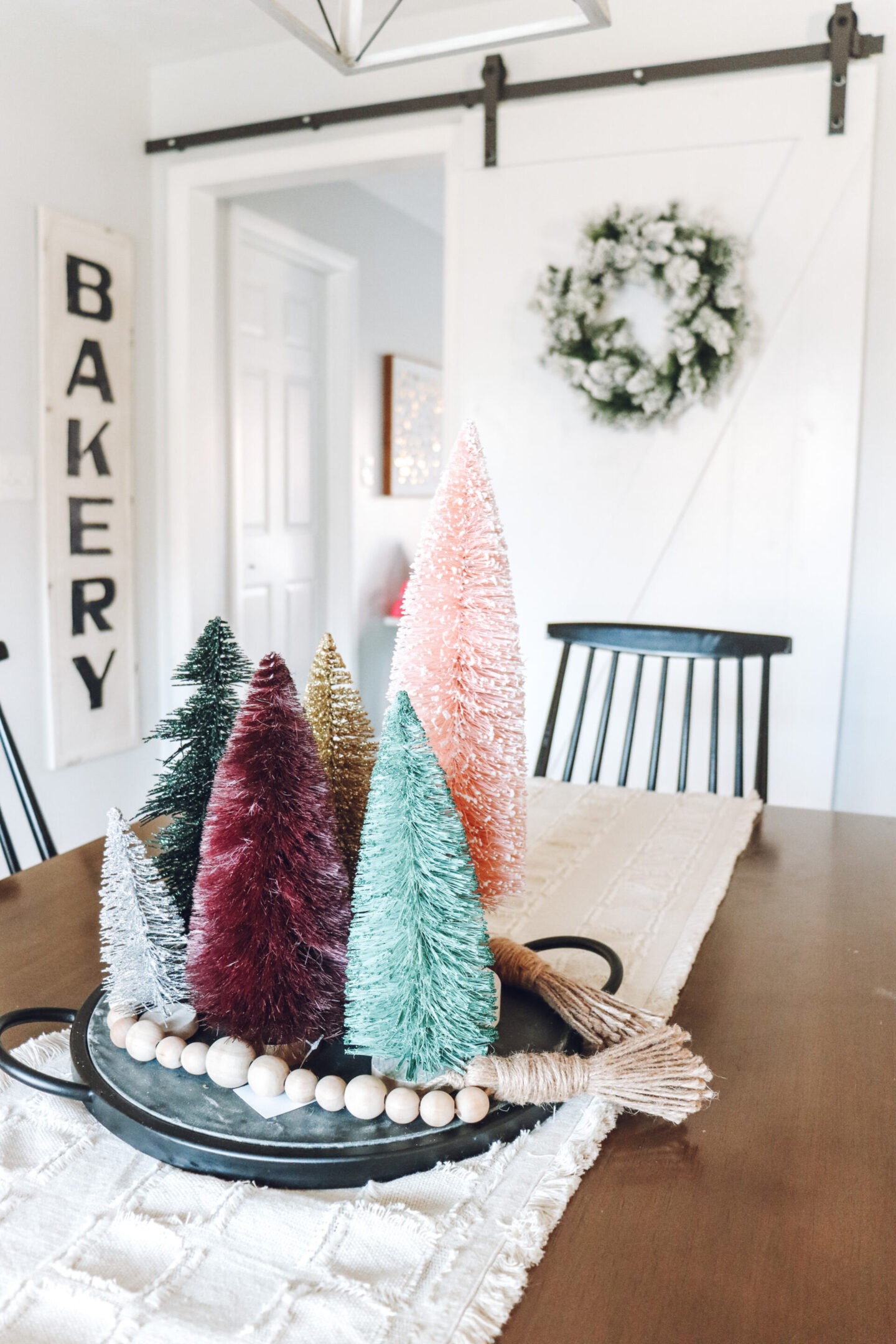 Kitchen Christmas Decor
The kitchen is a space that really makes the Christmas spirit come to life! Baking holiday cookies is one of our favorite Christmas traditions. Warm drinks, chocolate candies and all things cozy are what make this kitchen the heart of the home. We have three different spots with open shelves that are really fun to switch up seasonally.
Shop The Post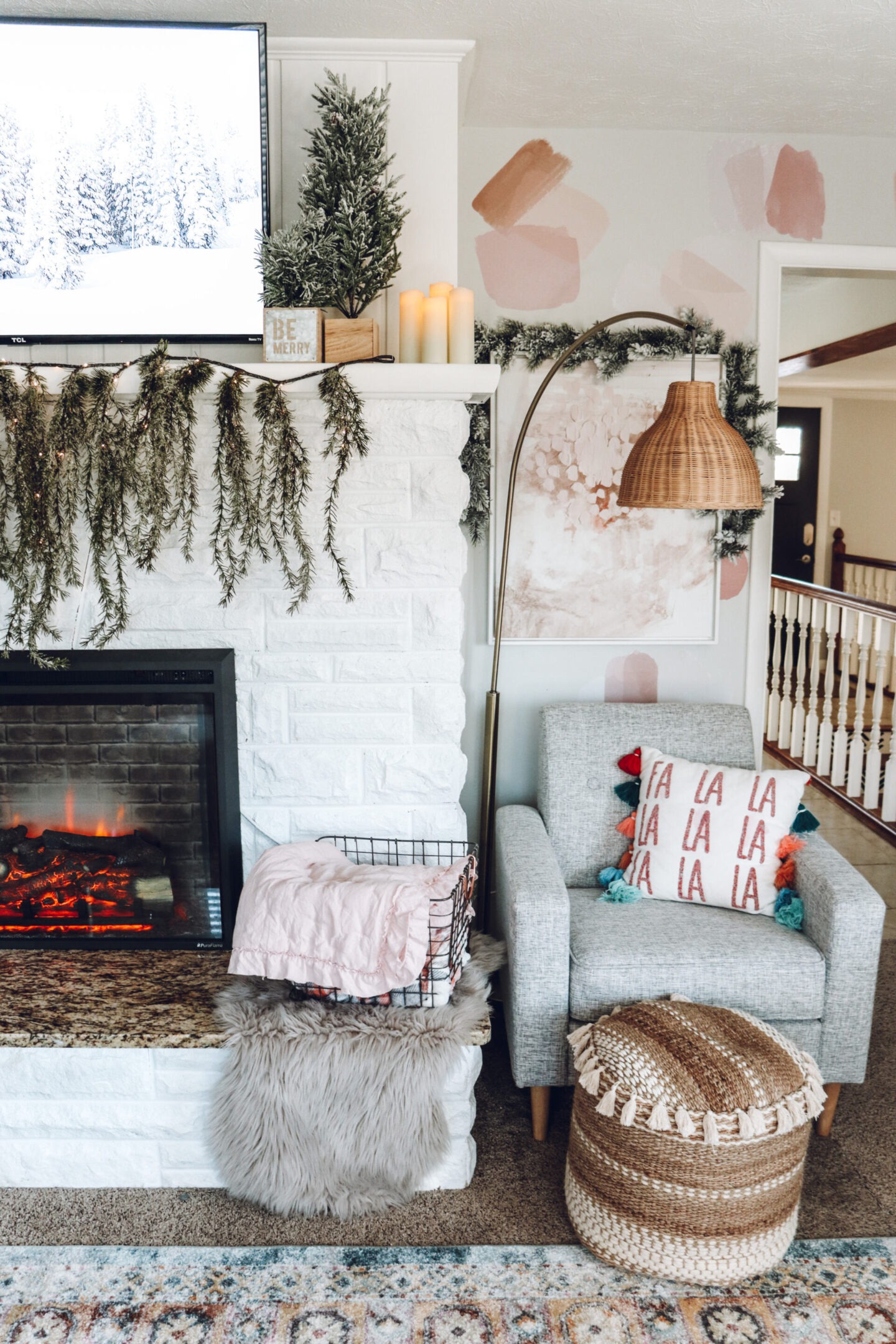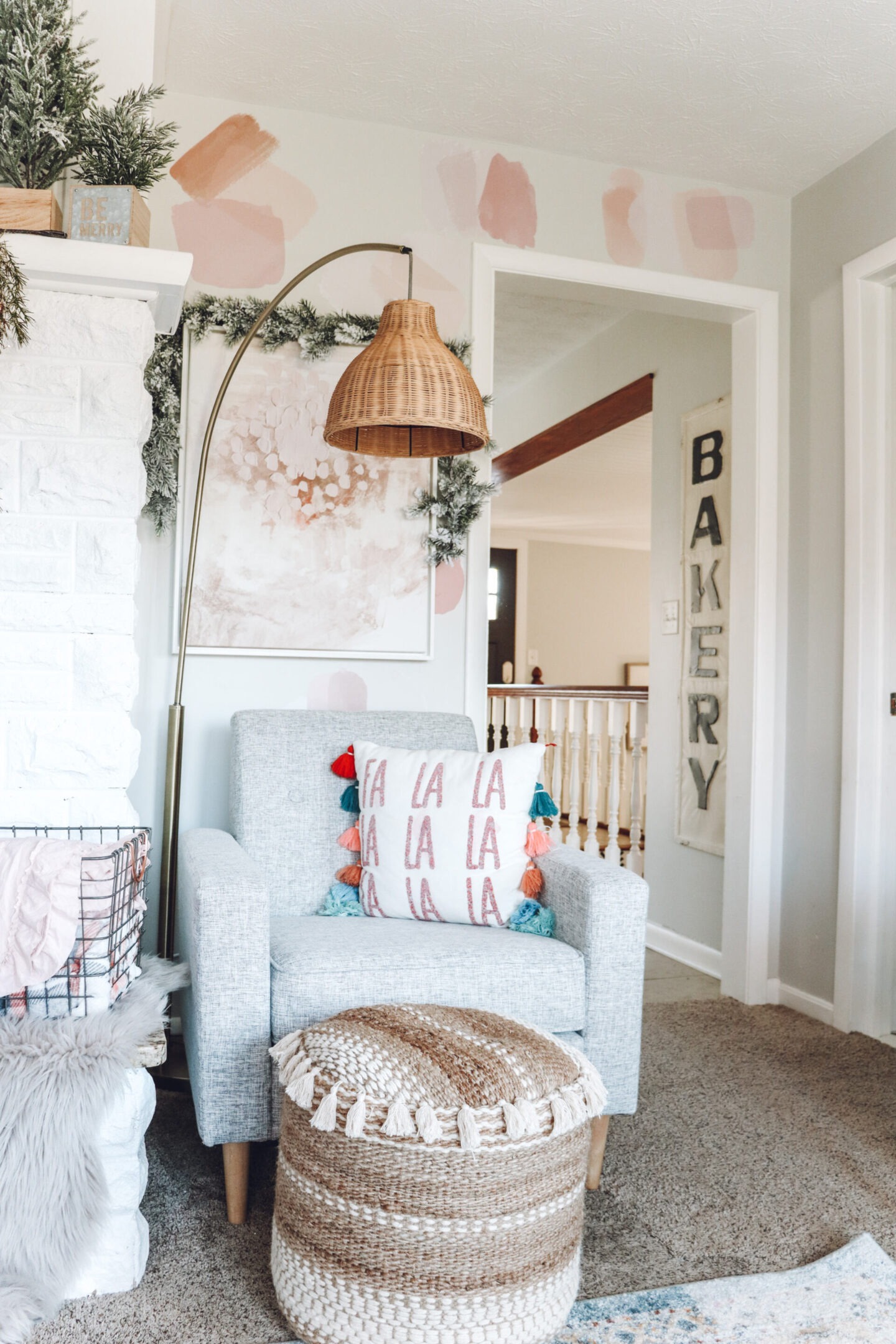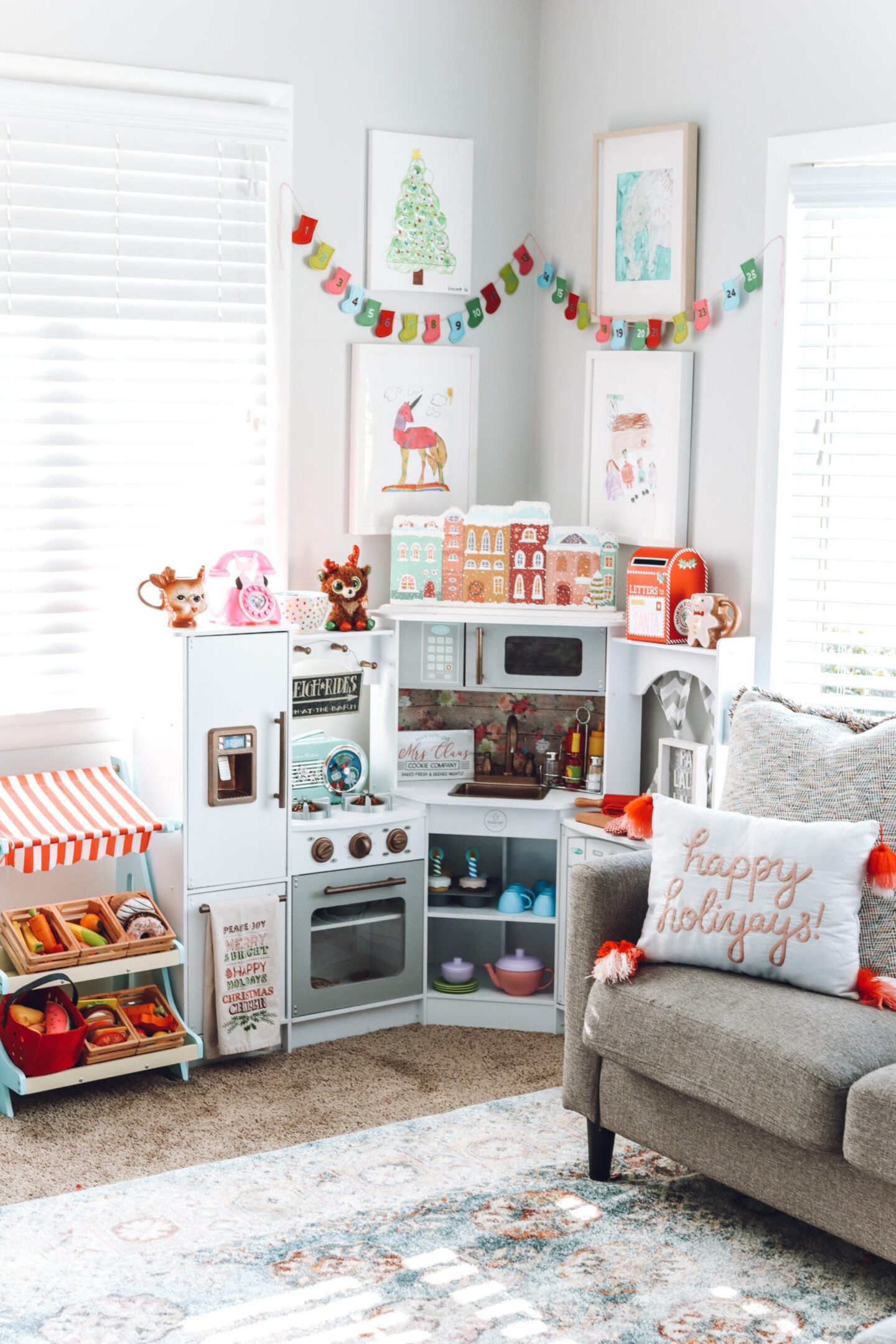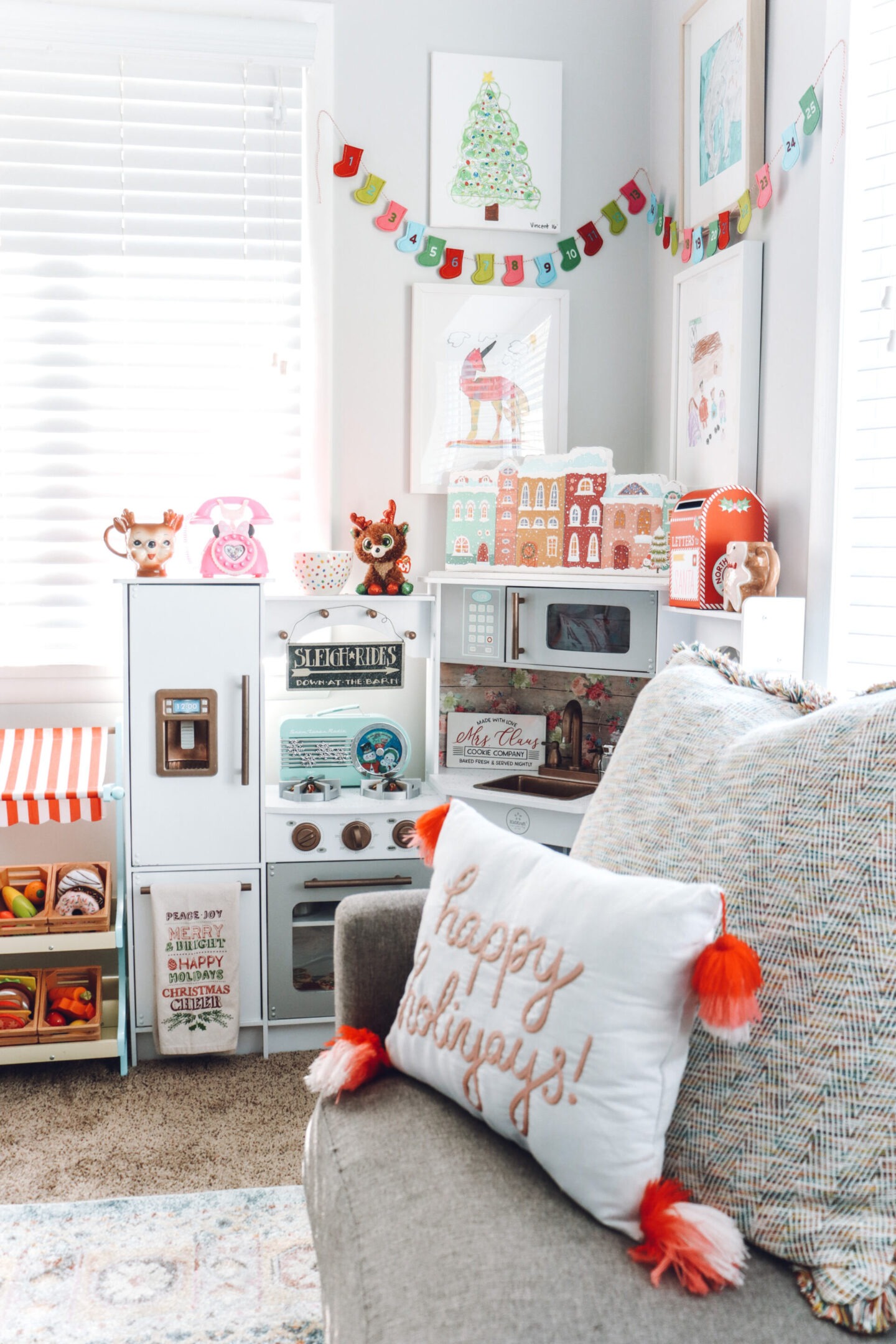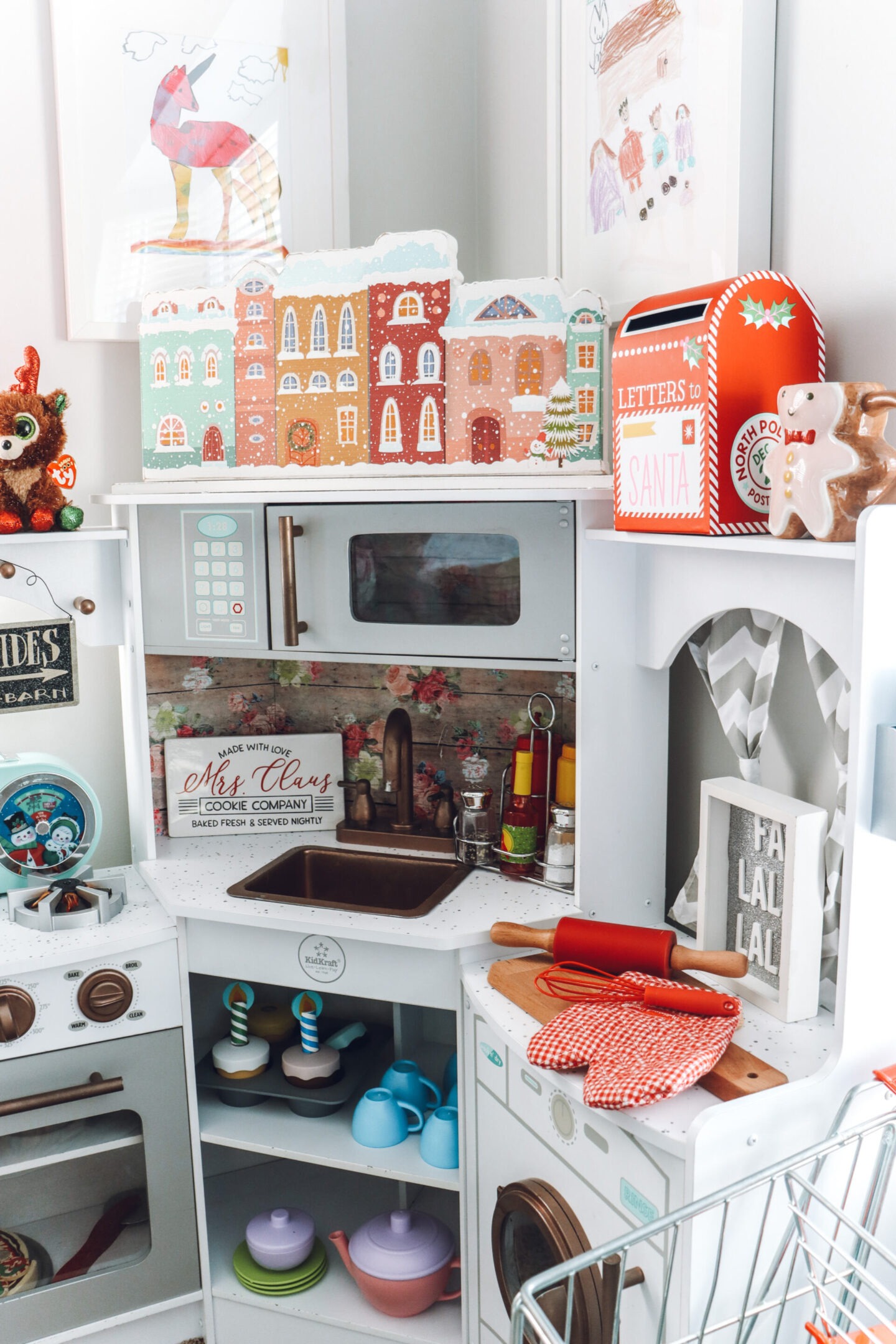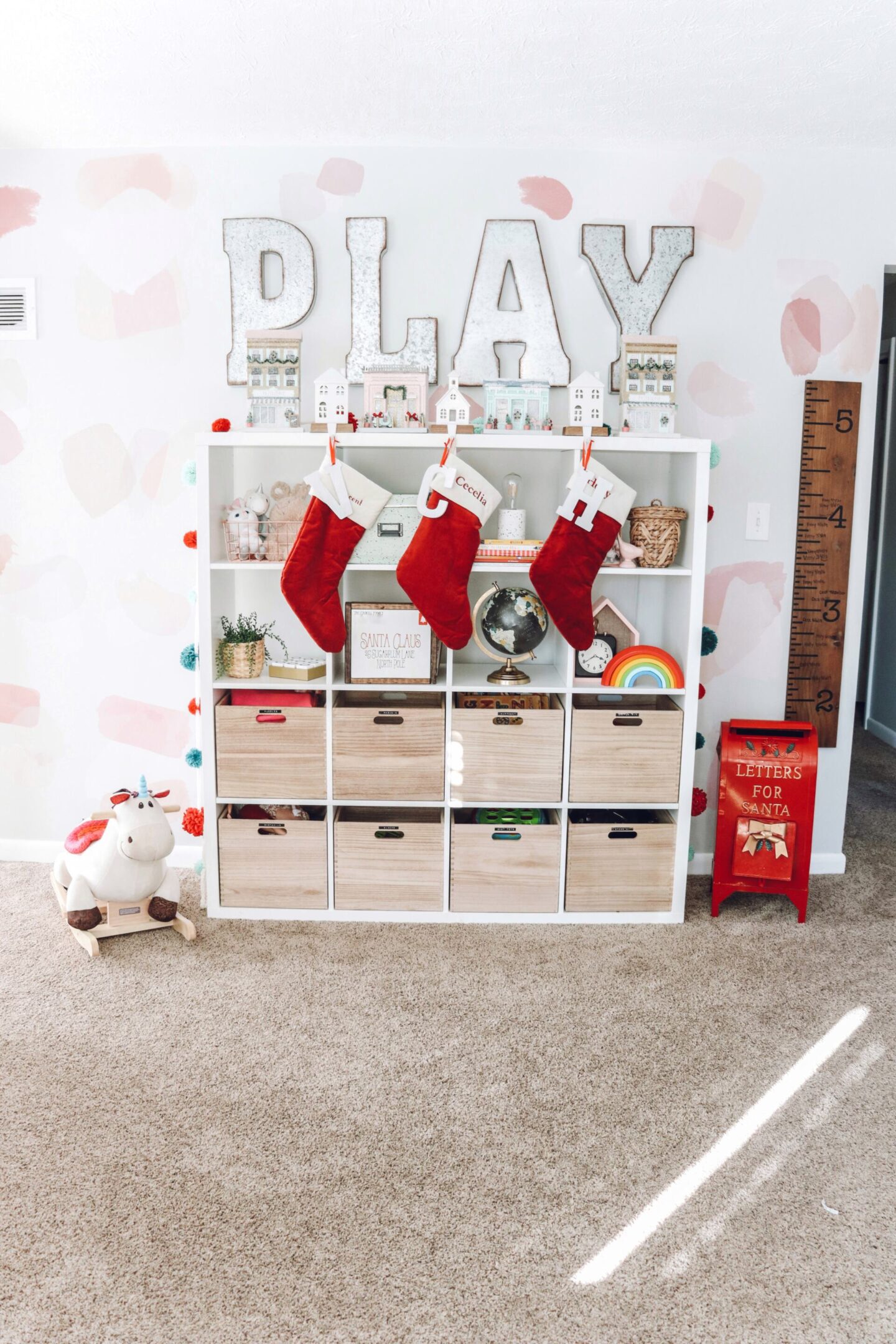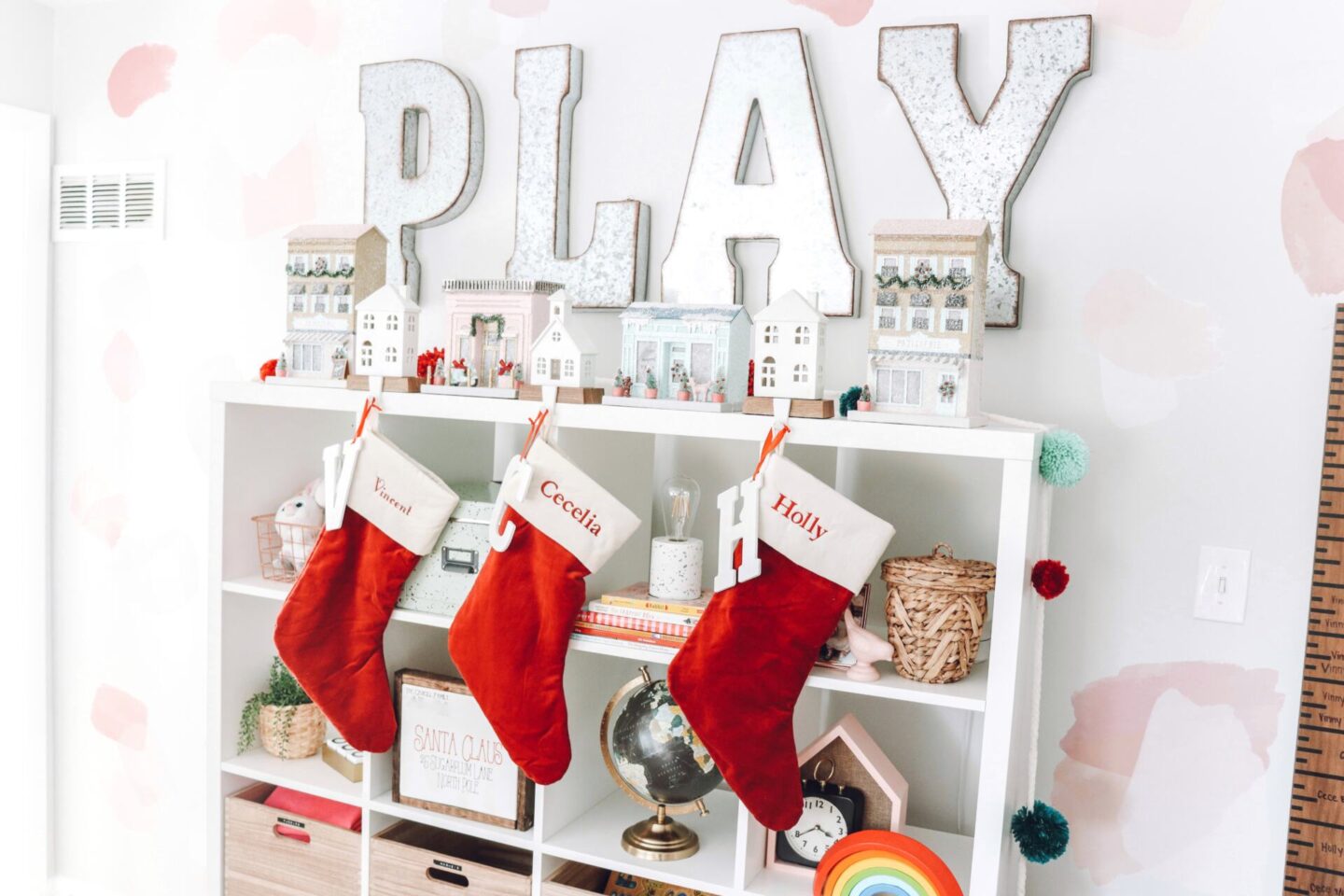 Playroom Details
Our playroom fireplace is most definitely the coziest spot in our home. I recently added the corner chair and accent wall. I love having an extra cozy seat next to the fireplace. It is actually an electric fireplace insert. If you want more fireplace details, check out this post here. The play kitchen is another fun spot to decorate too. I added a Christmas tree art Vinny made, a Santa mailbox and a few other Christmas decor pieces to the play kitchen.
Shop The Post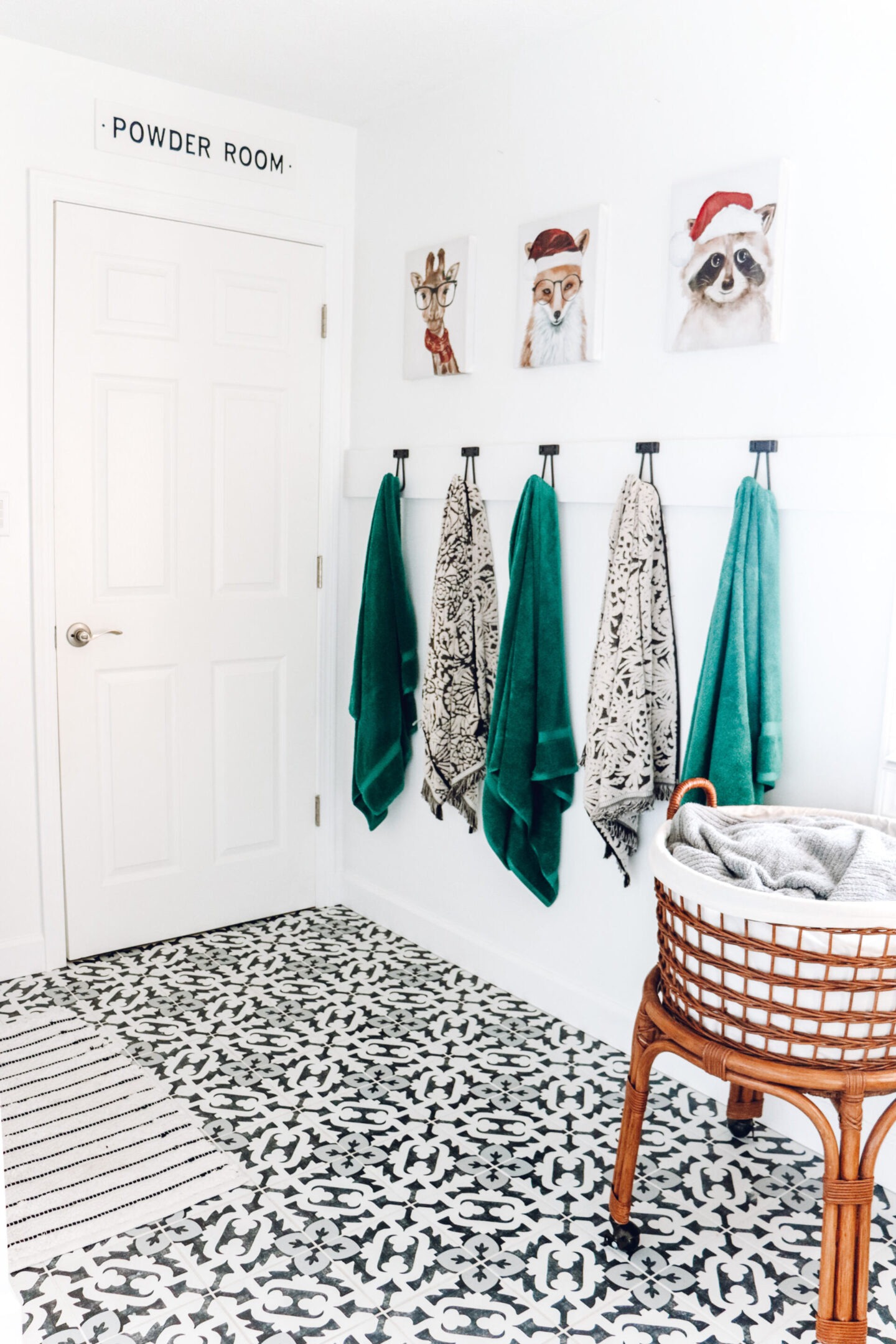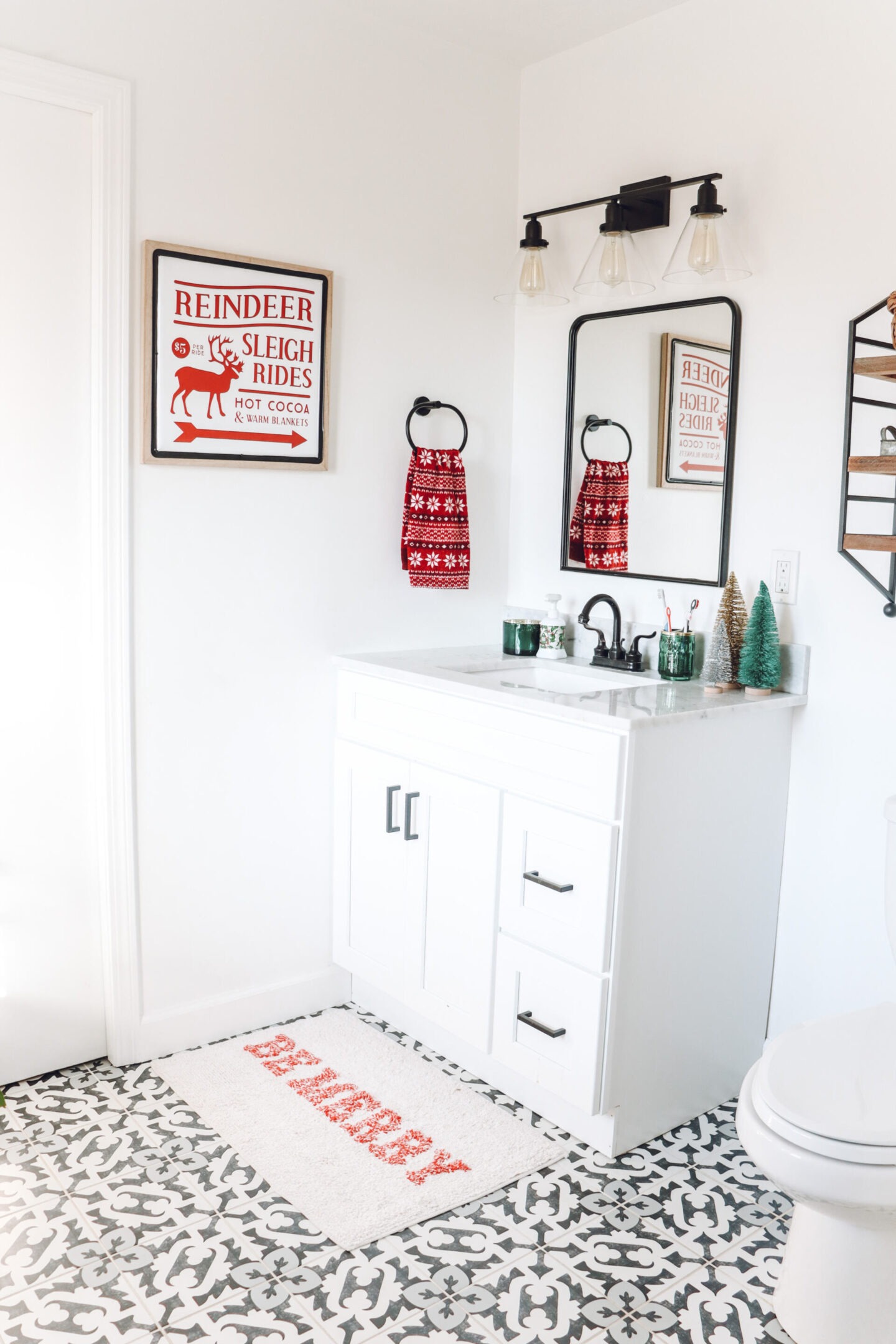 Bathroom Holiday Decor
This year I even added some Christmas Spirit to the kiddo's bathroom. I found the adorable animal in Santa hat prints at Walmart. I thought they were so adorable. The artwork by the sink is also Walmart. Unfortunately, I am not able to link them but I suggest checking out your local Walmart. A bathmat is a great way to add in some seasonal decor in your bathroom. Shop my merry bath mat here. I hope my holiday home tour helps inspire your Christmas decorating this year.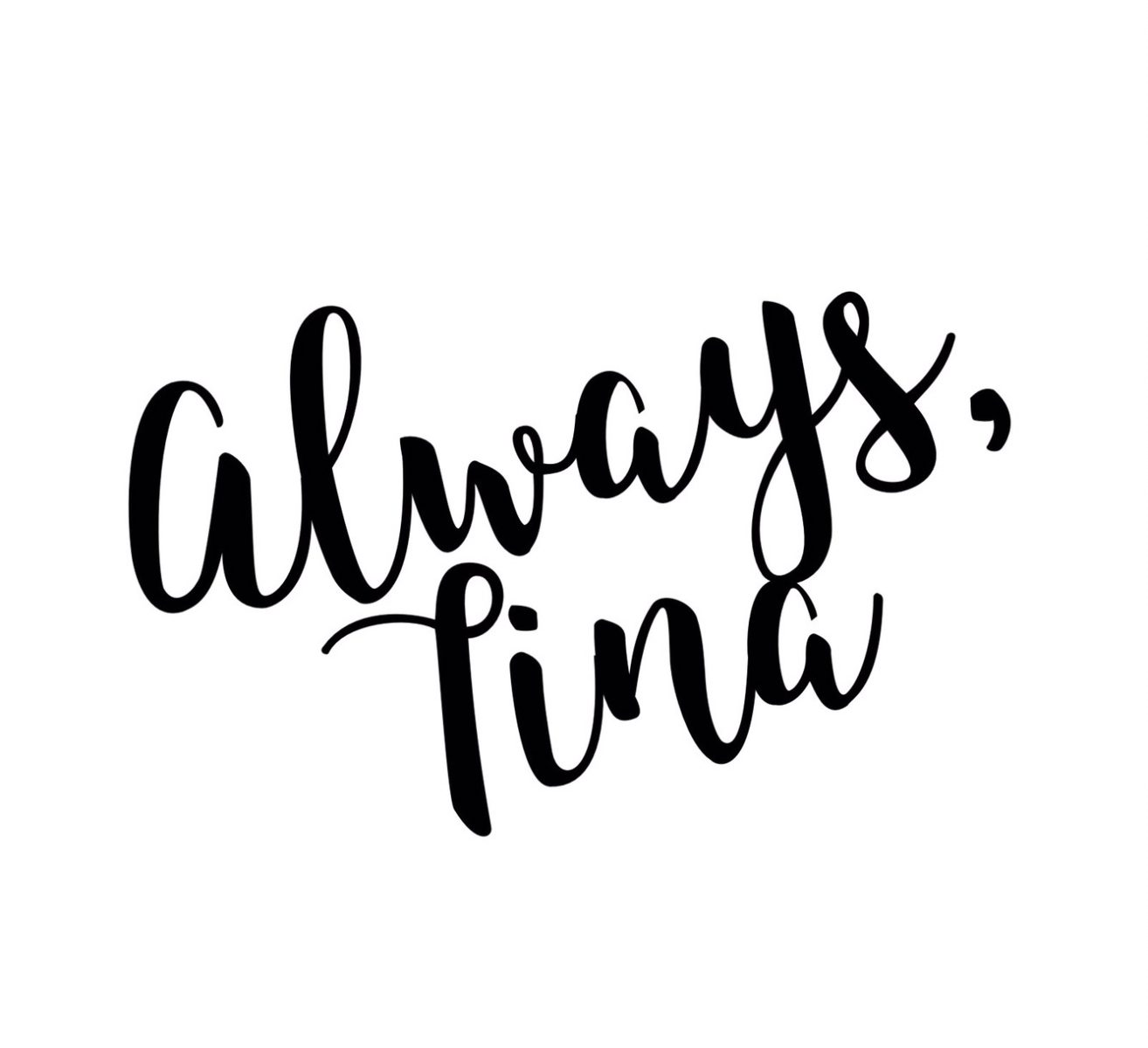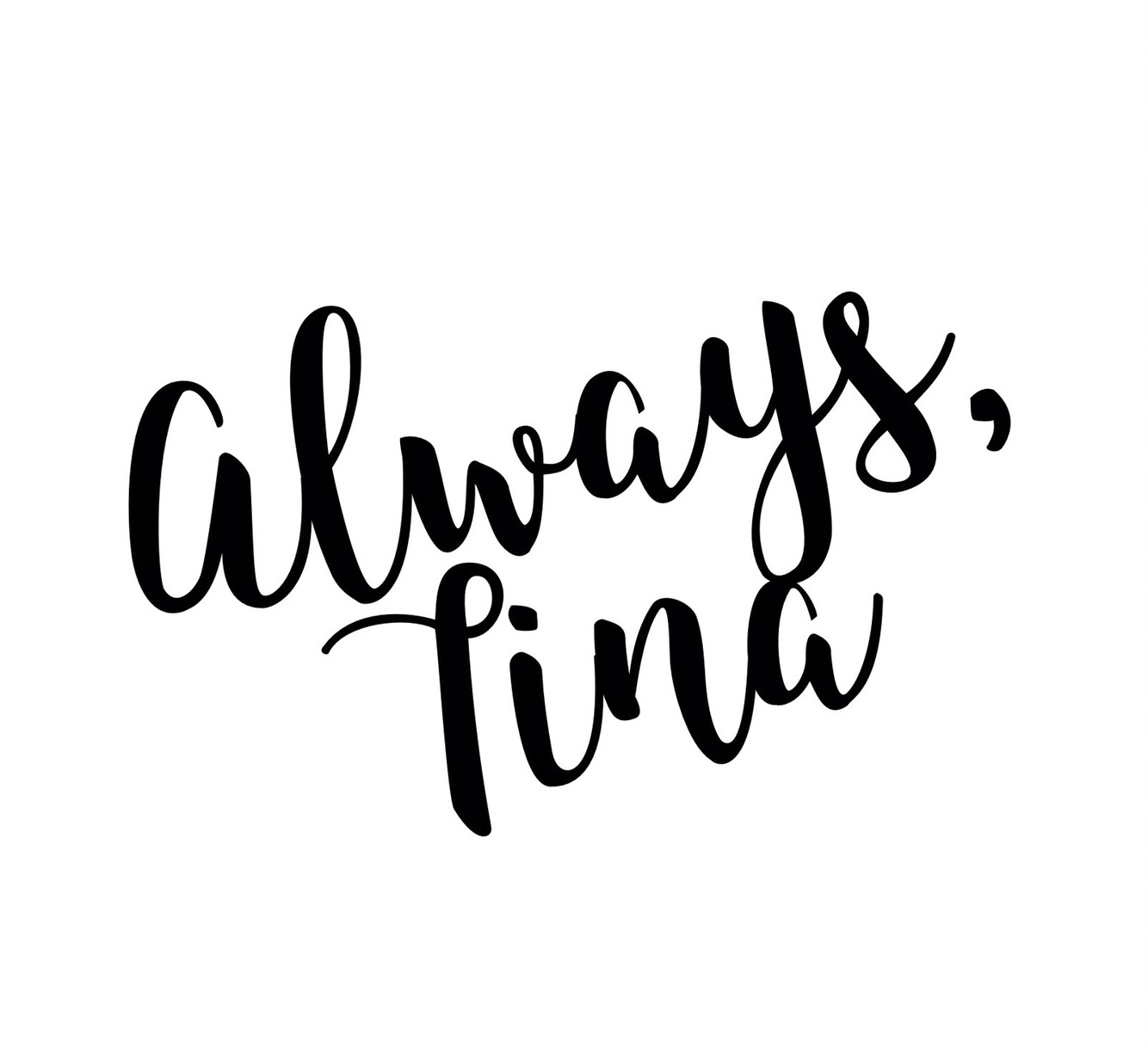 Shop The Post