I love to make the holidays special for my kiddos. I think we all do!? You don't have to spend a fortune to let your kids know how special they are and how much you love them. Today i'm sharing my easy and affordable Valentine's Day Gift Basket plus a bonus FREE idea to make your kids feel all the love this Valentine's Day.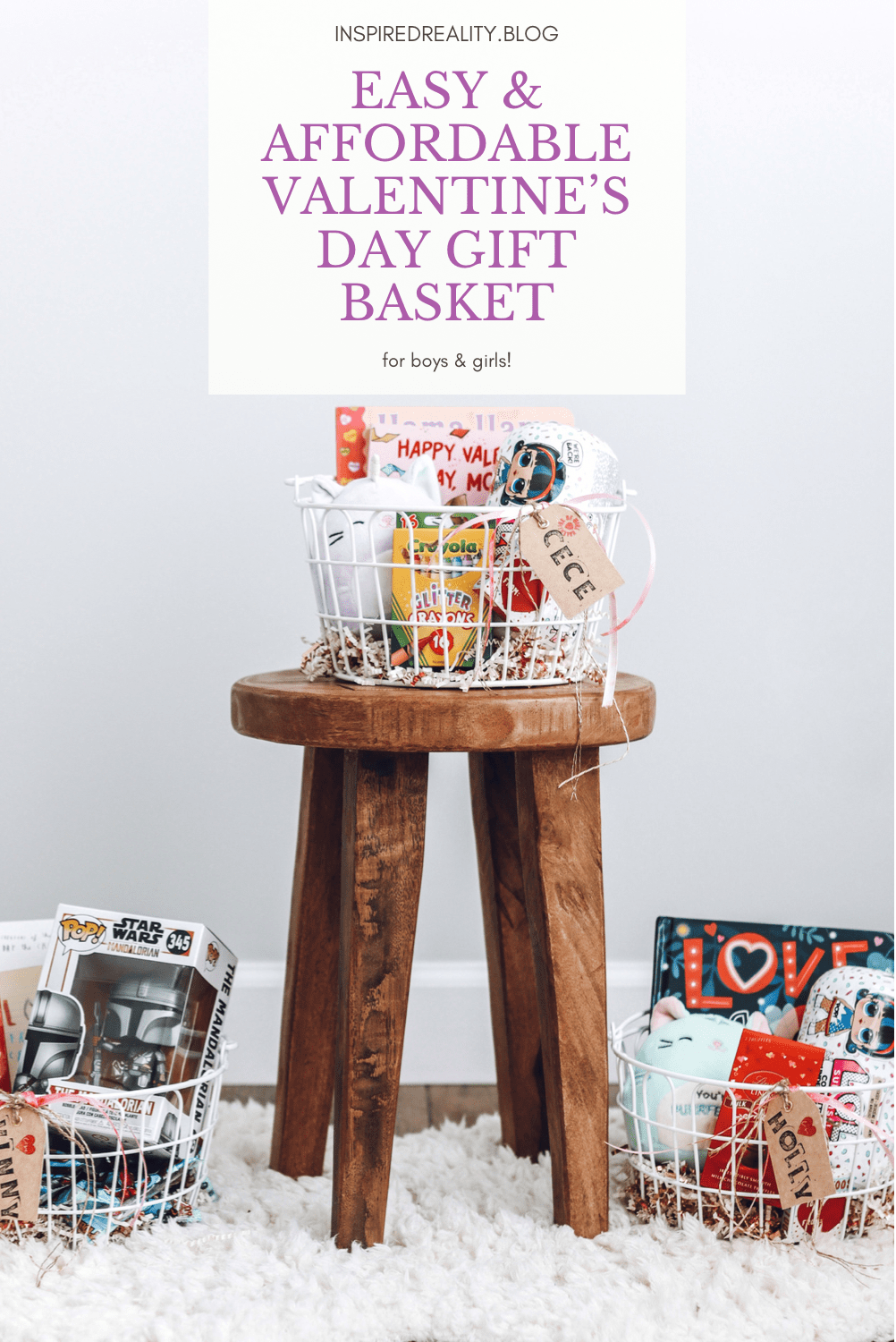 Gift Basket Contents
Small Metal Basket (This can be substituted with any basket or tote you may already have.)
Valentine's Day Book (Another budget way to do this would be to keep Valentine's/holiday books hidden away. Then around the holiday pull them out. The books will feel brand new and your kiddos may not even remember they had them. I will also link a ton of books under $10)
Small Stuffed Animal/Plushie (Our familly *me included* is obsessed with Squishmallows, they are adorable and come out with new ones seasonally. I got ours at Five Below. You could also check out your local dollar store.)
Favorite Candy or Treat (The girls love their Lindor chocolate and Vinny loves Gummy Bands. I added these to their Valentine's Day gift basket.)
Favorite Small Toy or Collectible *optional* (Vinny collects Funko Pops so I got him the Mandelorian. Are your kids obsessed with Mandelorian too? The girls love tiny toys so I got each of them an LOL Surprise Doll. Again, this is totally optional but the toys ranged from $8-$12 still making this basket affordable.) Mandalorian Funko Pop // LOL Surprise Doll
Gift Tag // Ribbon ( I stamped my kiddos names onto Kraft Gift Tags, added some fun pink ribbon and hemp string.)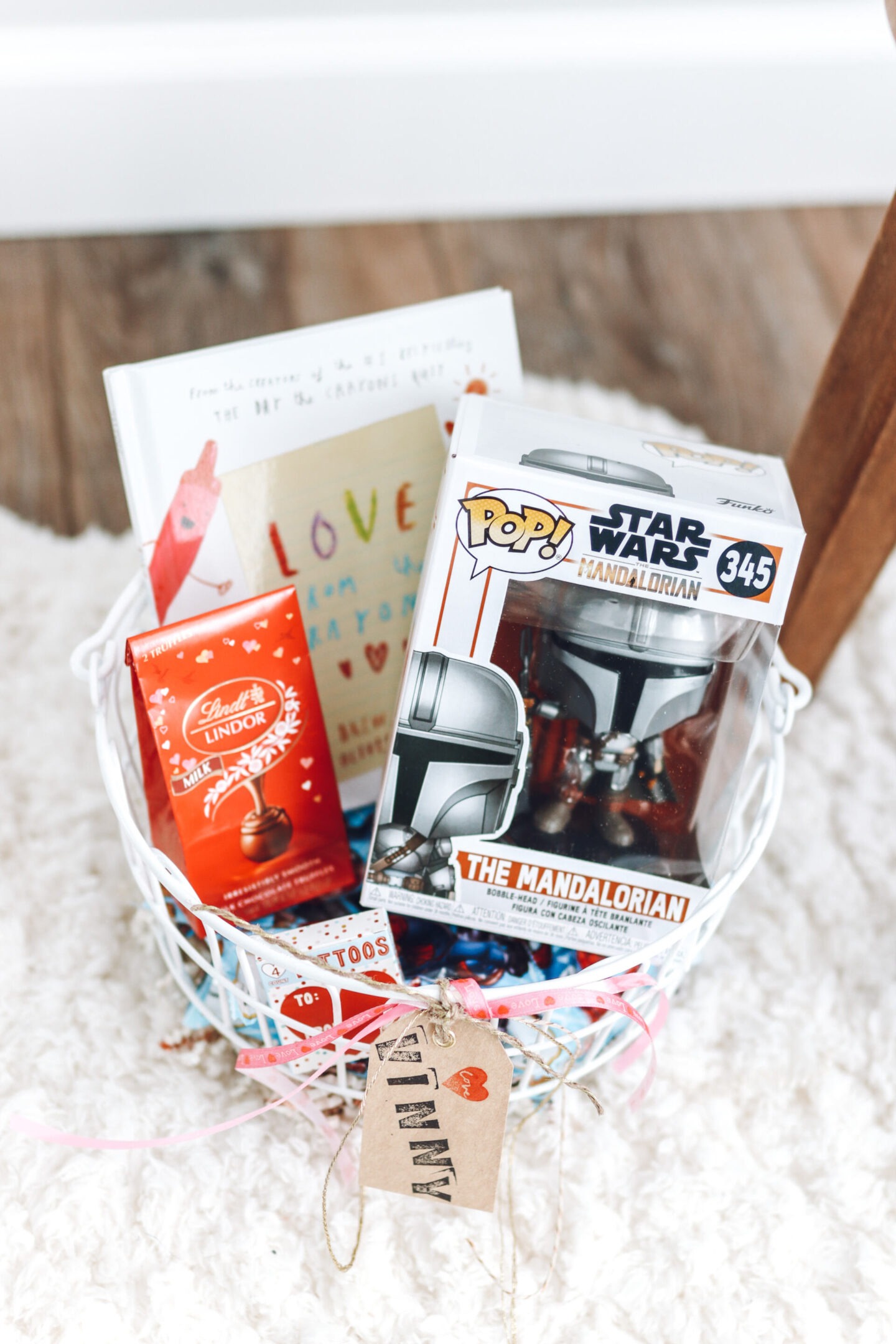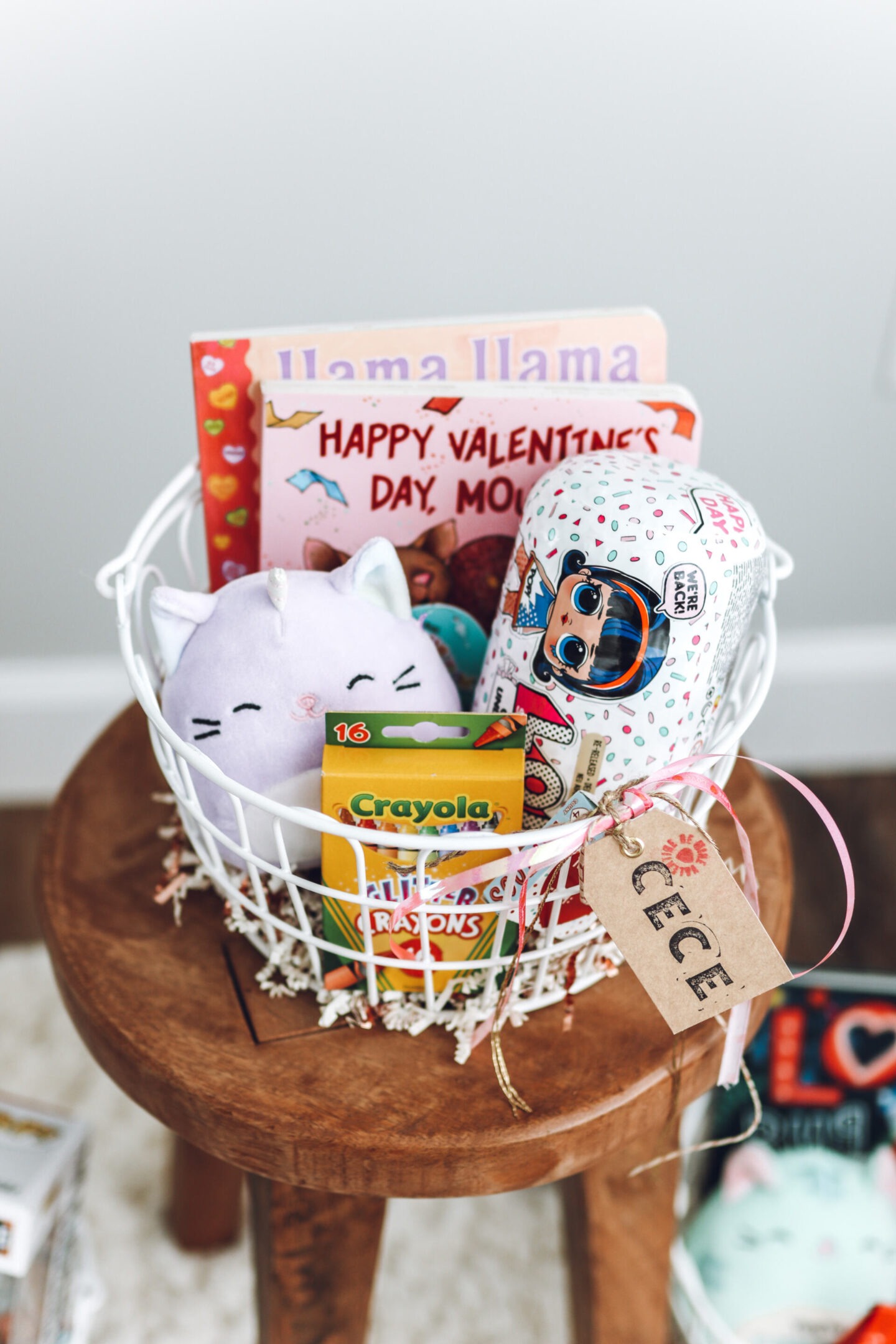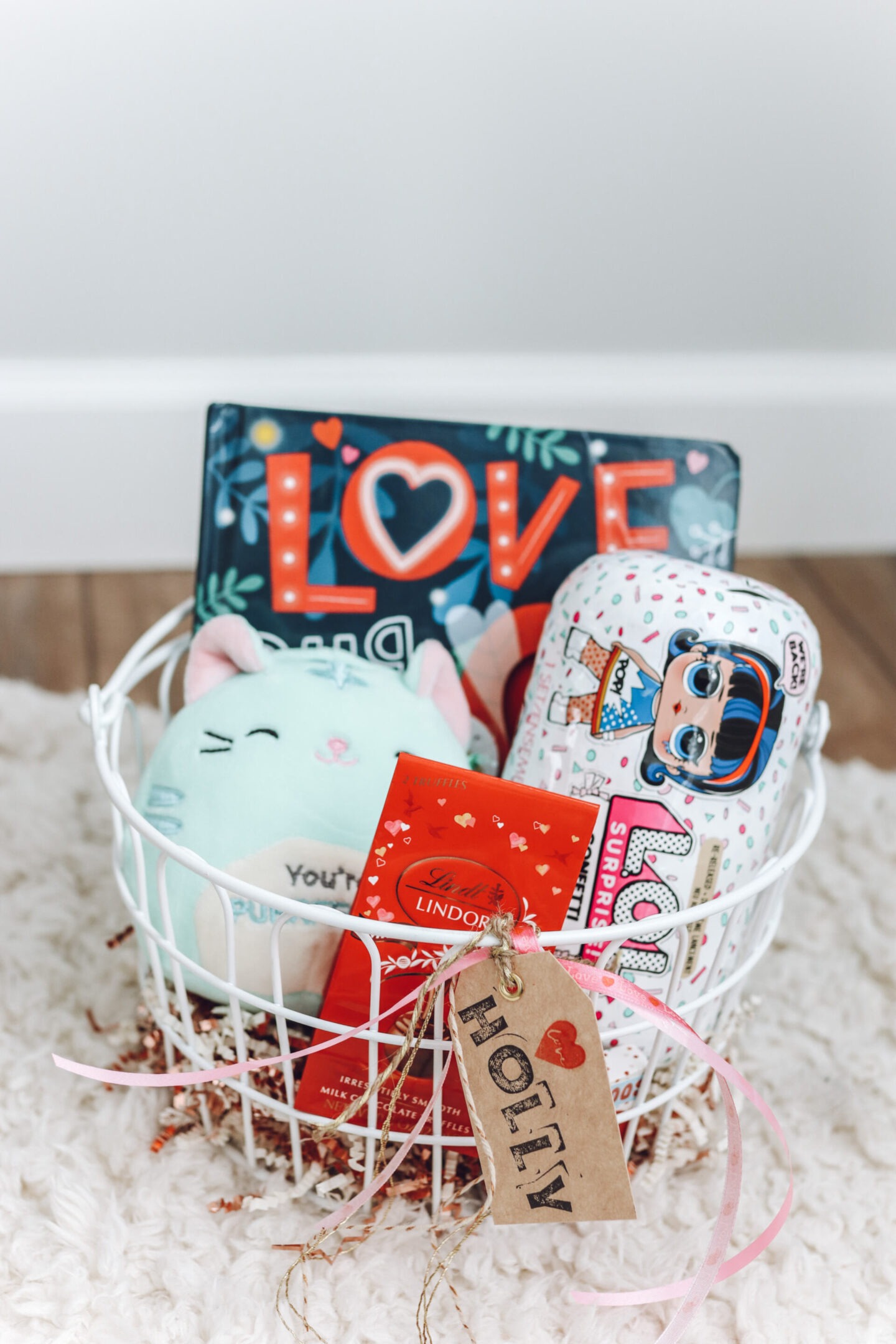 Shop The Post:
Bonus Free Idea
I saw a really cute idea on Pinterest to give your kiddo's a "heart attack" Cut out a bunch of heart shapes and on each one write something you love about them. The best things in life are free and I know that this will make your child feel so special and loved. I've cut out my hearts and can't wait to do this on Valentine's Day morning. Want to see the gift baskets I made for Halloween? Check them out here.