Sprinkling Christmas in my kids bedrooms is one of my favorite ways to add Christmas cheer. Vinny and Cece each have their own trees that they get to decorate with all of their favorite and special ornaments. I bought both of their trees at Big Lots. They are super affordable.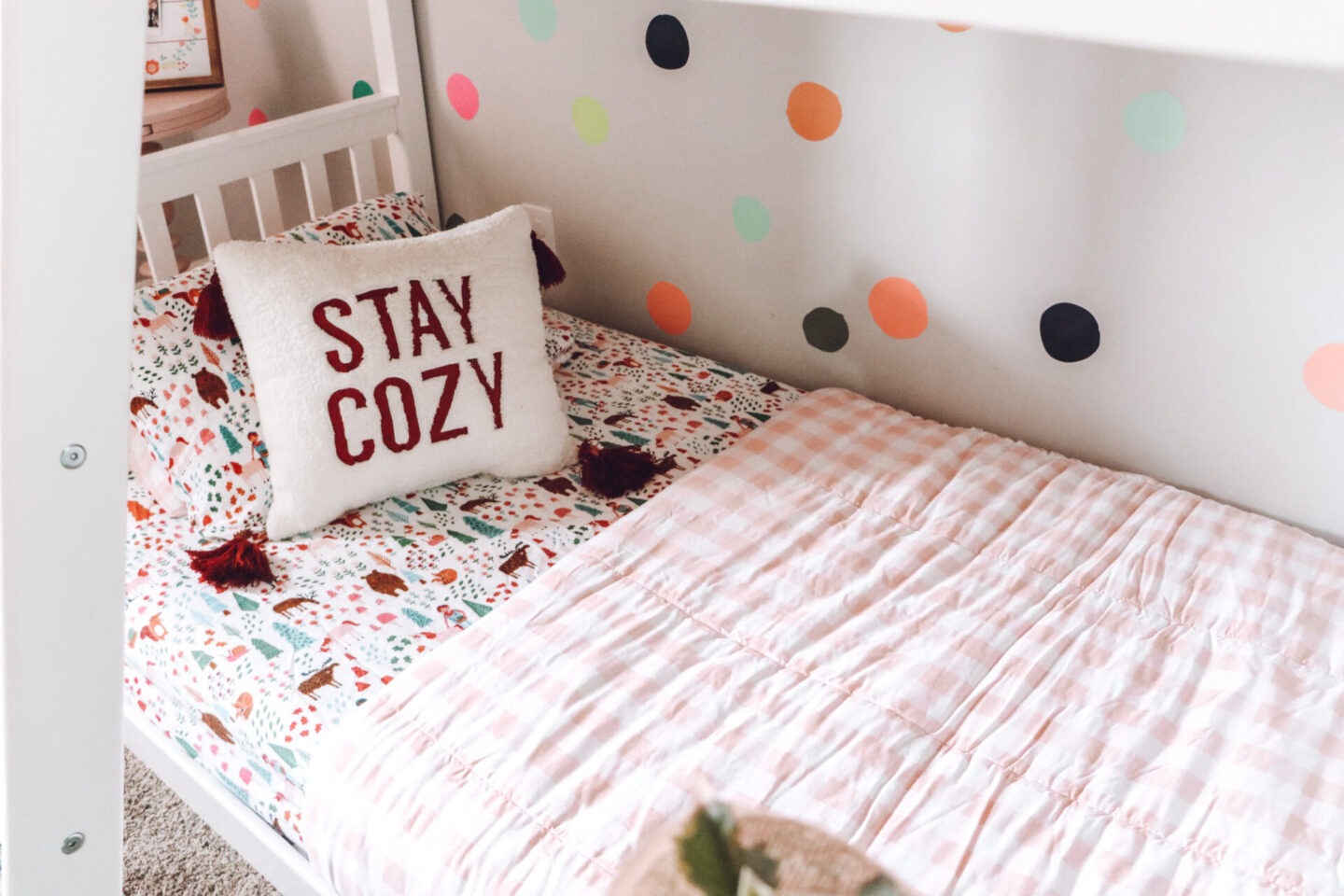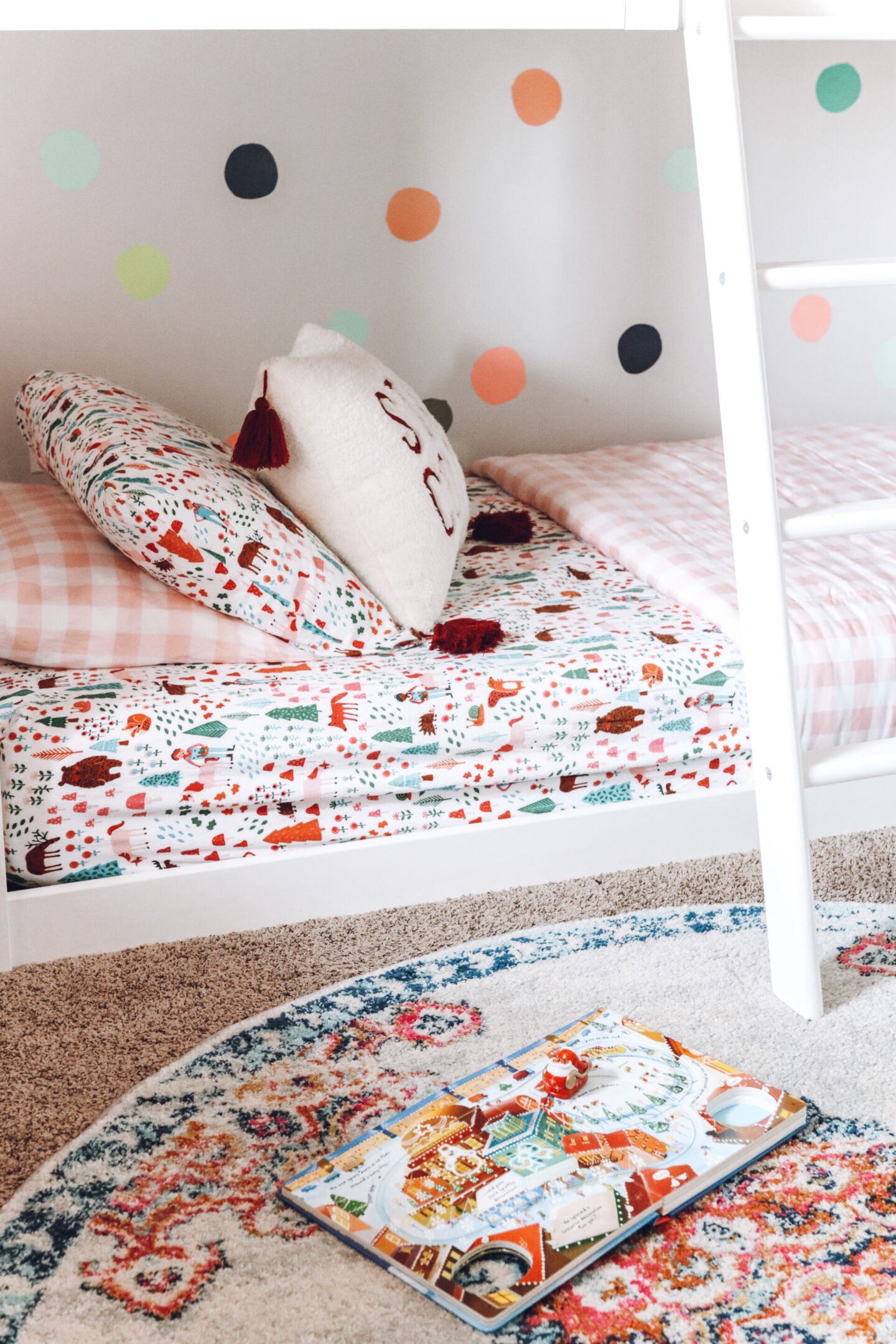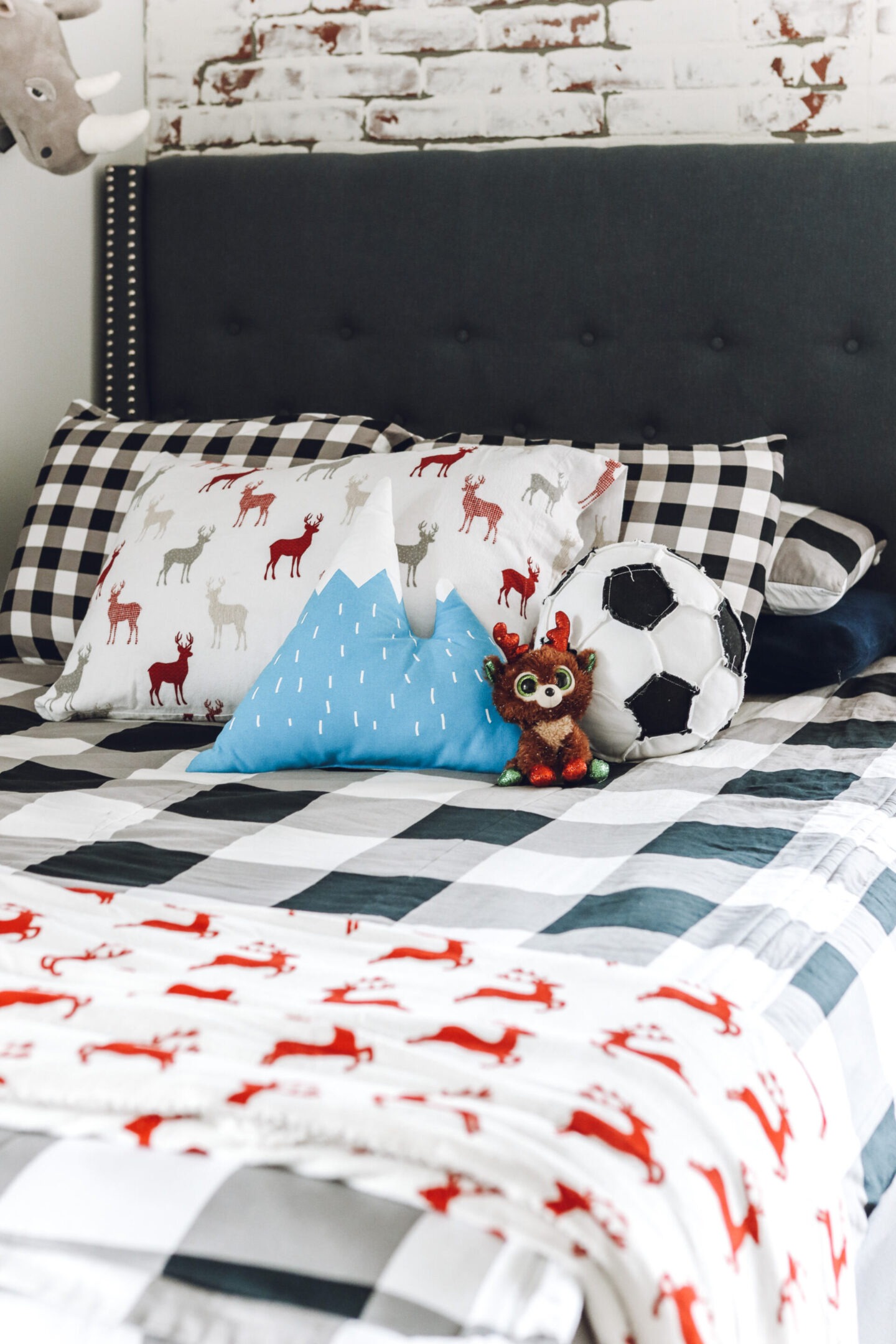 How to make Beddy's Bedding Christmas-y
Both of my older kids have Beddy's in their rooms. We absolutely love these one-piece, zippered bedding systems. Check out my post here on why I love Beddy's or search Beddy's on my blog to see the many, many times I've used their bedding! BONUS: If you want to shop Beddy's I have a 20% discount code: TINAC. What I love is that when you buy a Beddy's set you have the option of adding in a coordinating blanket. So, in Cece's room I swapped out the Beddy's set for flannel Christmas sheets. I added in the minky lined Beddy's blanket. Their blankets are so soft and plush, absolutely recommend grabbing one with your Beddy's set. In Vinny's room I added a Christmas throw blanket, a coordinating pillow sham and a Christmas plushie.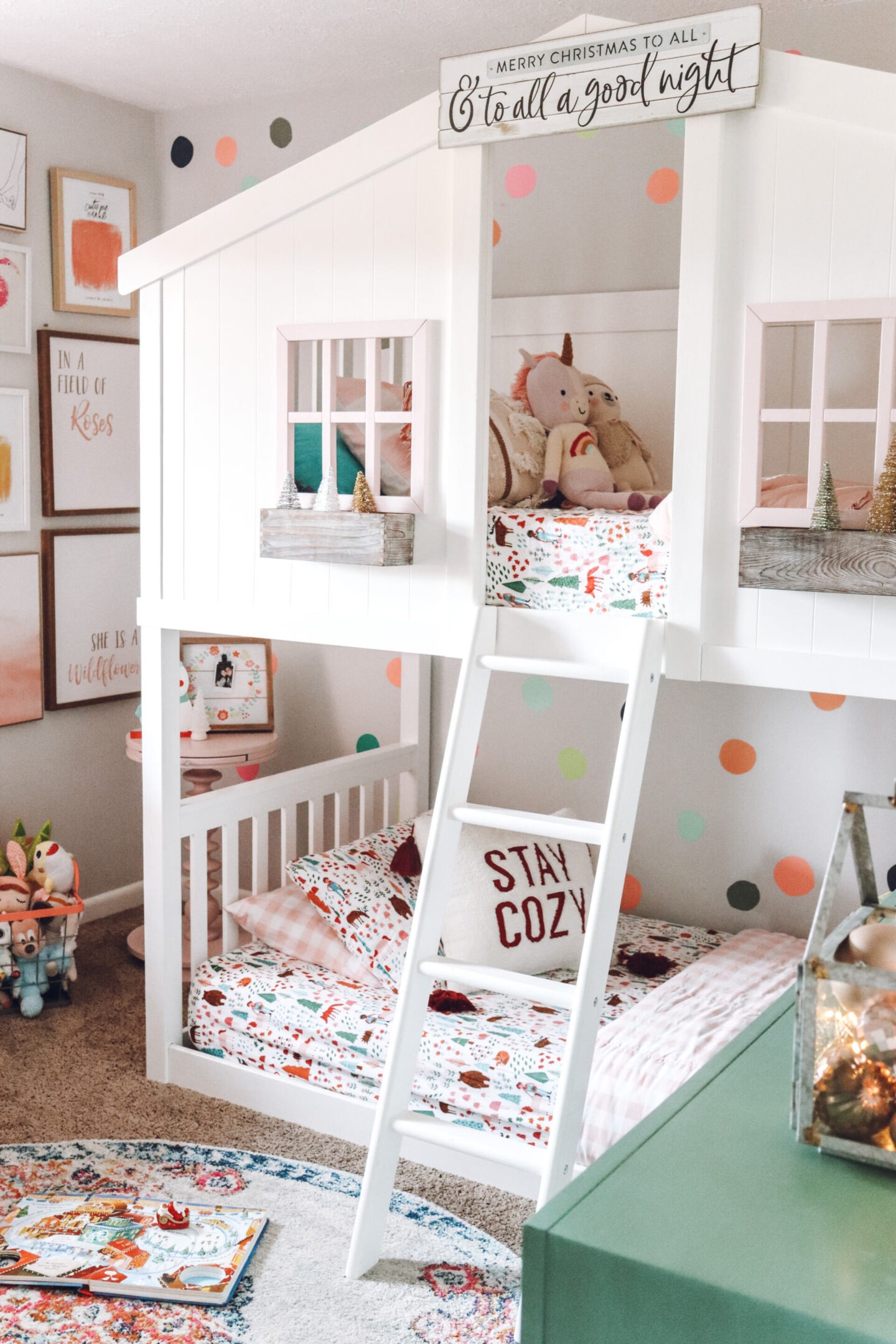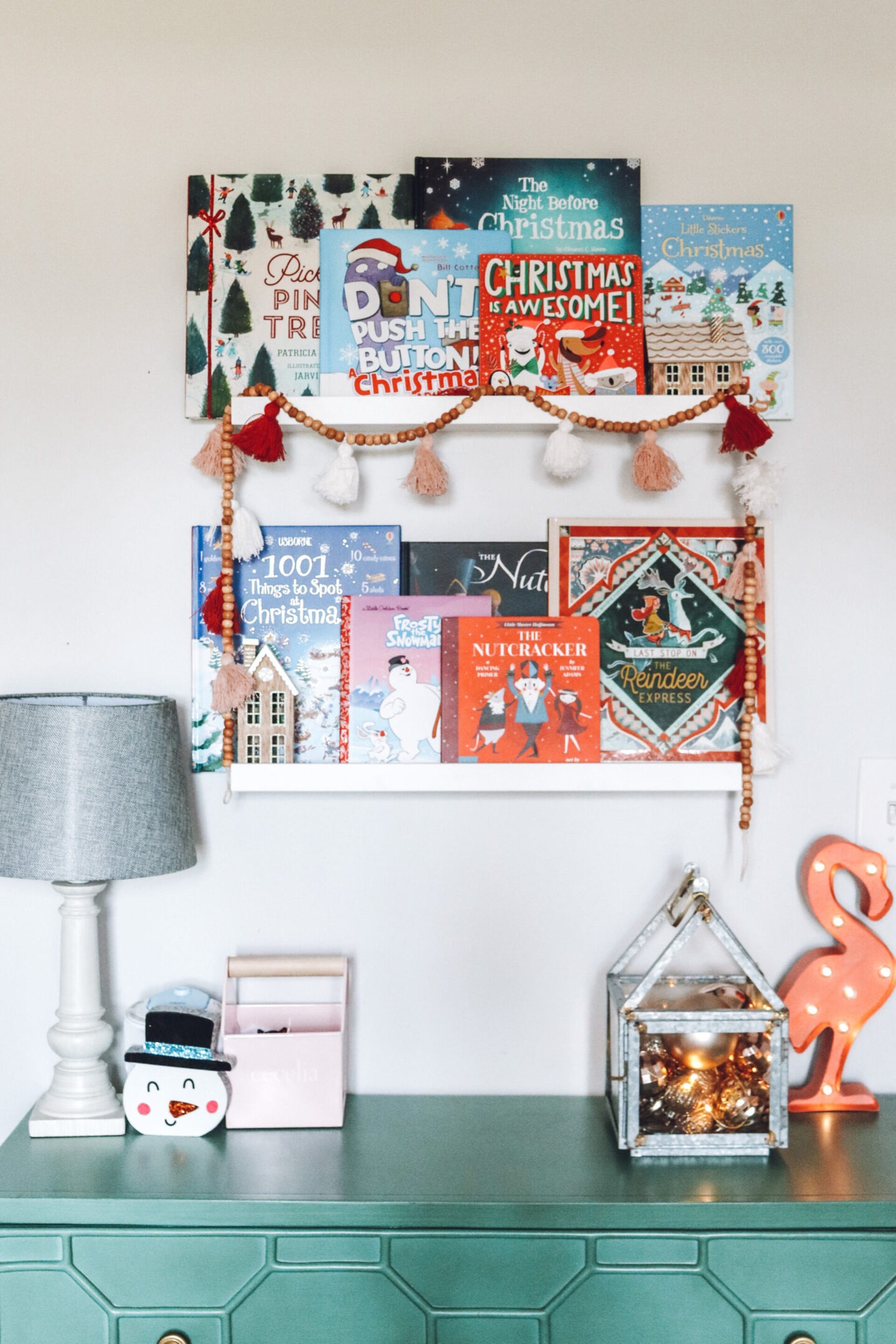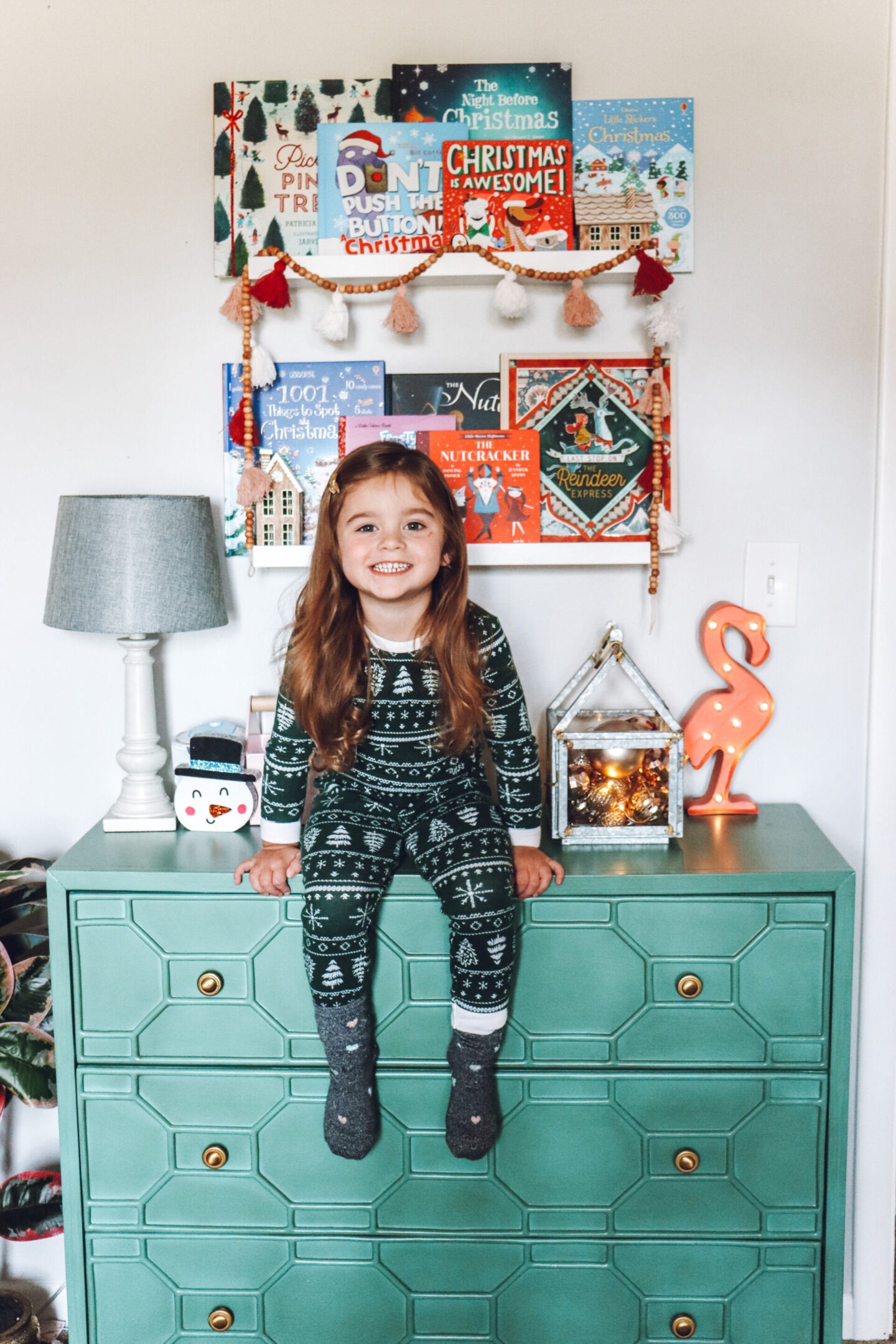 Cece's Christmas Bedroom
It's all about adding in little whimsical Christmas touches in Cece's room. I also don't like to break the bank when it comes to decorating my kids rooms. I just want it to feel special for them. Changing up the books on the bookshelves, a small Christmas tree and Christmas sheets are great easy ways to add in some Christmas cheer in Cece's room.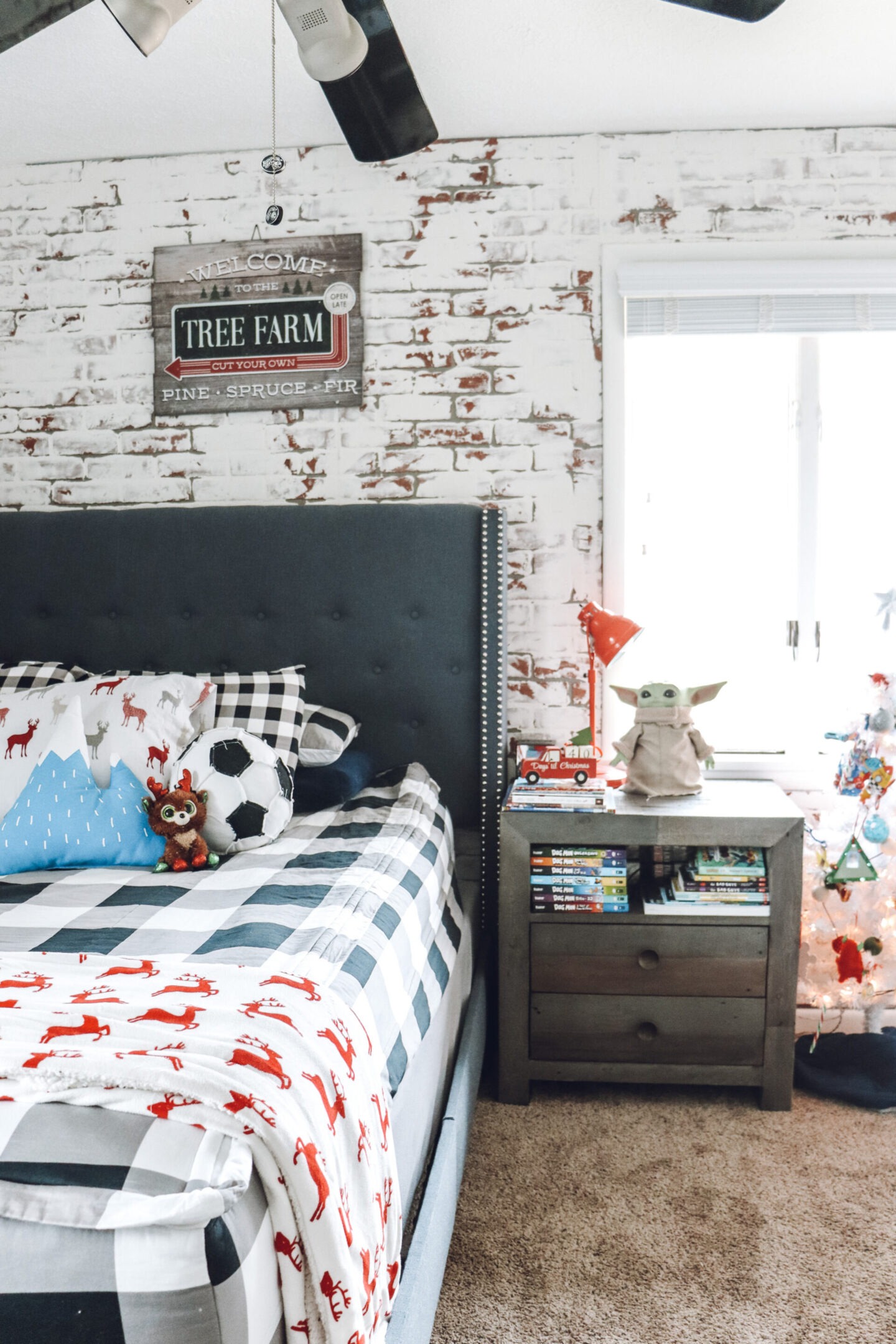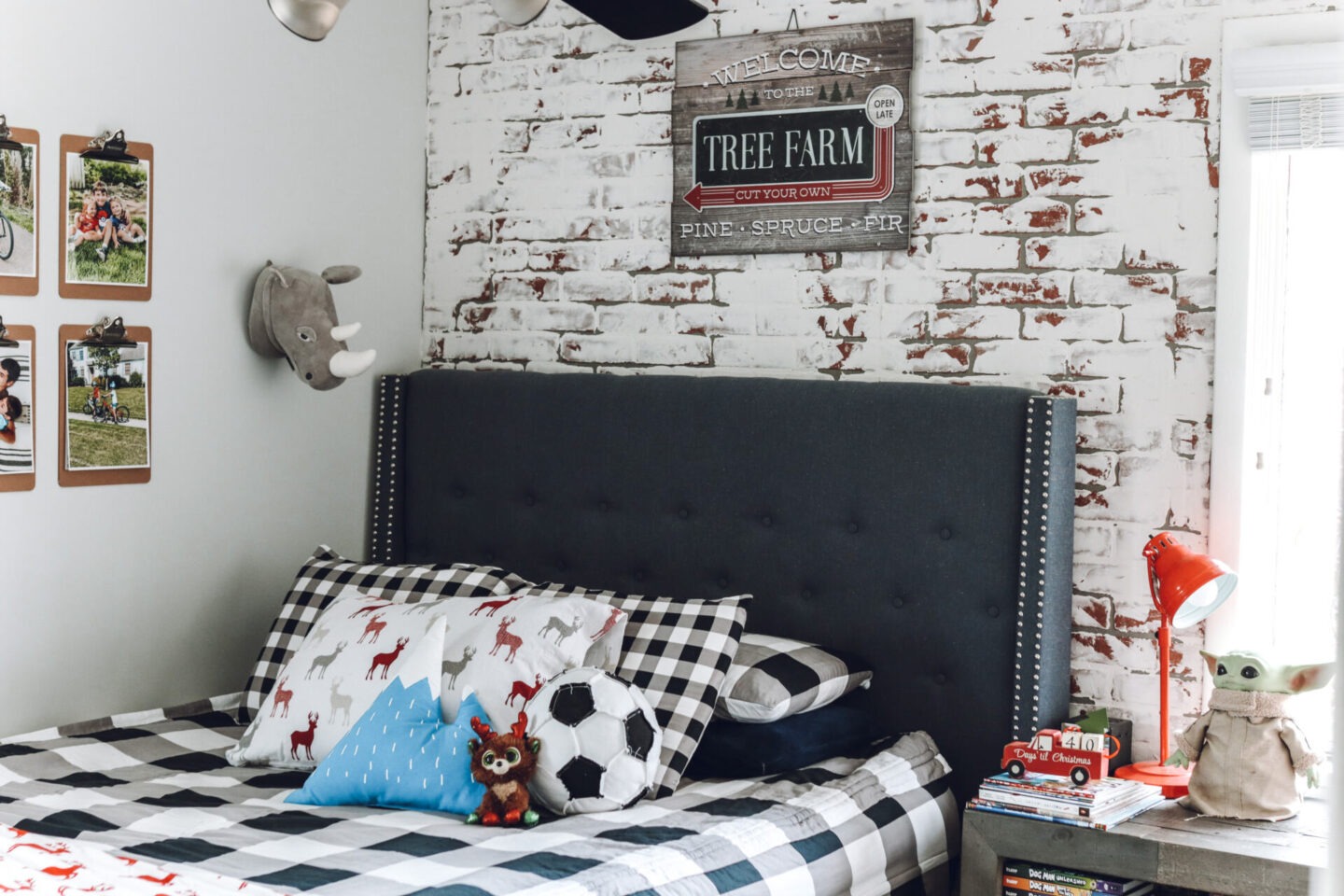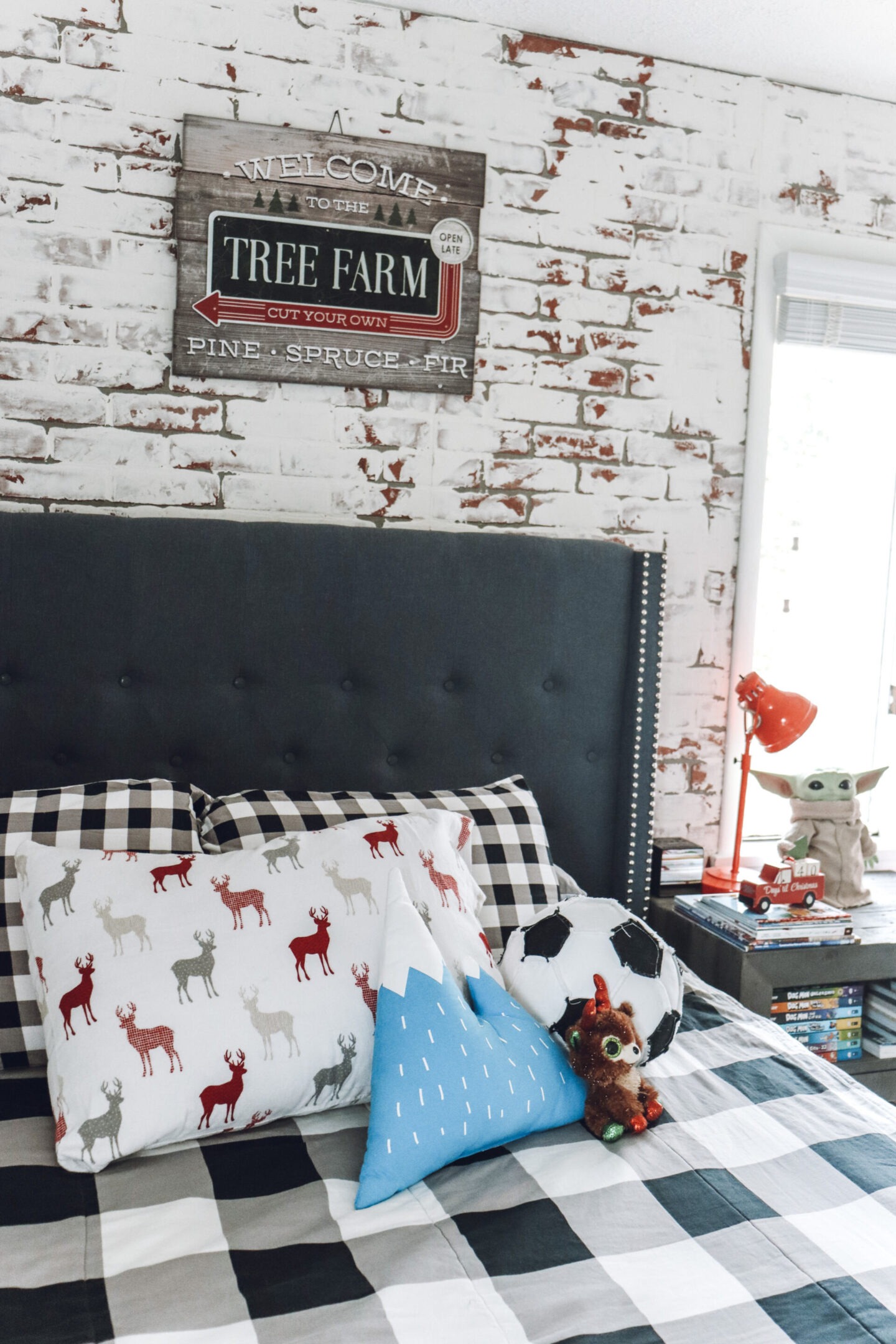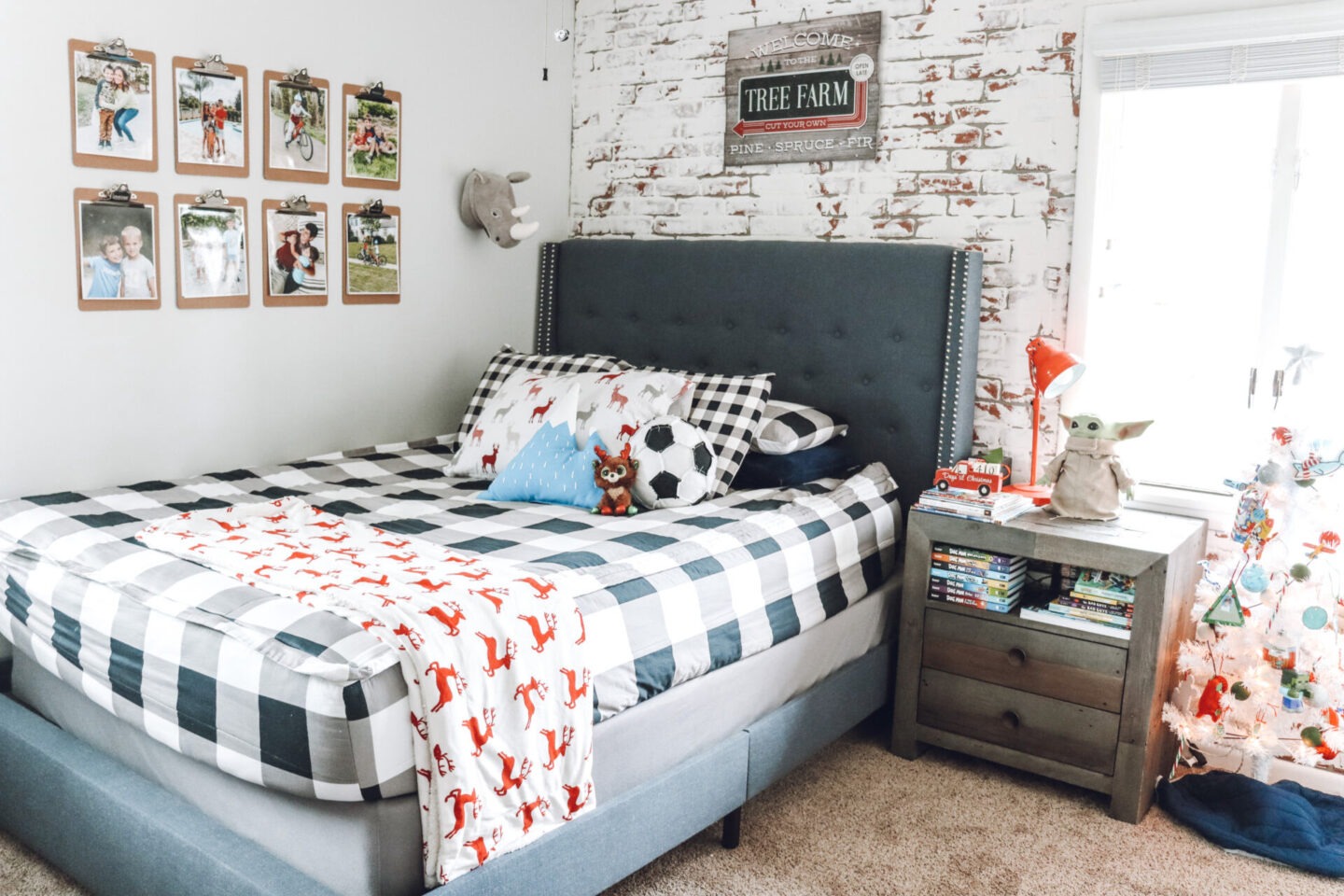 Vinny's Christmas Bedroom
I added in a Christmas blanket, pillow sham and plushie into Vinny's room. I also switched out the artwork above his bed. The large Christmas art is from Walmart last year but I saw they do have new ones out this year! Unfortunately, they aren't available online but check out the seasonal section next time you're in the store. I hope my kids Christmas bedrooms helps inspire you to add some Christmas cheer in your littles rooms. Tis' the season.