This is part two of my design project. First I did their daughter's room, which you can check out here. In the master bedroom they didn't want new bedding or new furniture. I knew it would be tough to make a big change without updating those parts but I said CHALLENGE ACCEPTED. It was really fun to update the space while keeping the larger elements the same. I am beyond excited with how this master bedroom refresh turned out.
Small Changes | Big Difference
Some of the smallest changes can make the biggest difference when decorating a space. I had a budget to stick within so I had to keep that in mind while choosing items. Adding a rug is a great and easy way to make a space come together and feel more cozy. I got this rug from Well Woven. They have the best most affordable rugs. I wanted to continue adding in textures and make the space really cozy. The light window treatments made the windows more of a statement and pop. Fluffy pillows were also a must to make their bed feel more inviting. These oversized linen throw pillows are seriously amazing and budget friendly from Target. Most of the artwork for this master bedroom refresh is from Hobby Lobby because its just so affordable. The abstract art is linked at the bottom.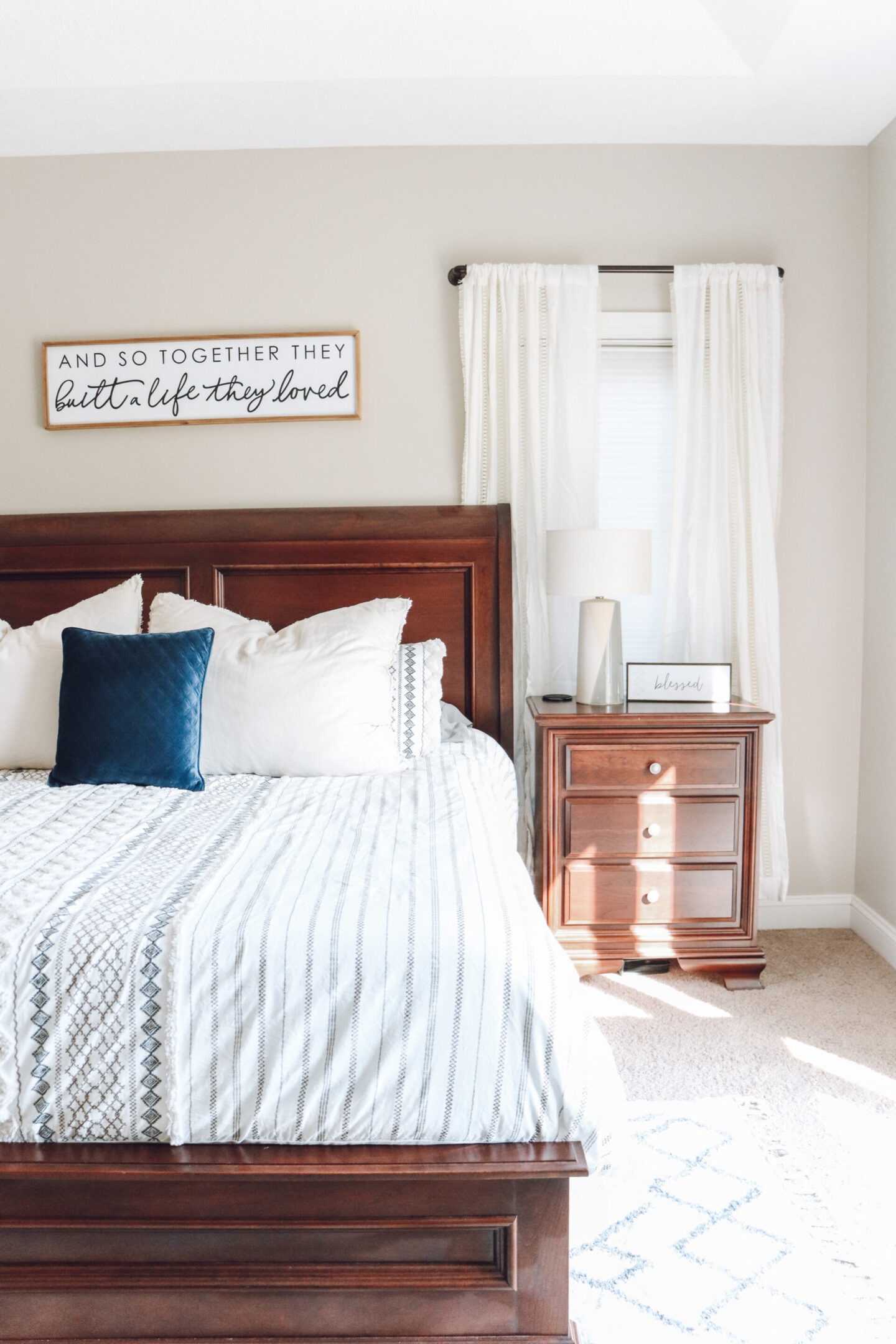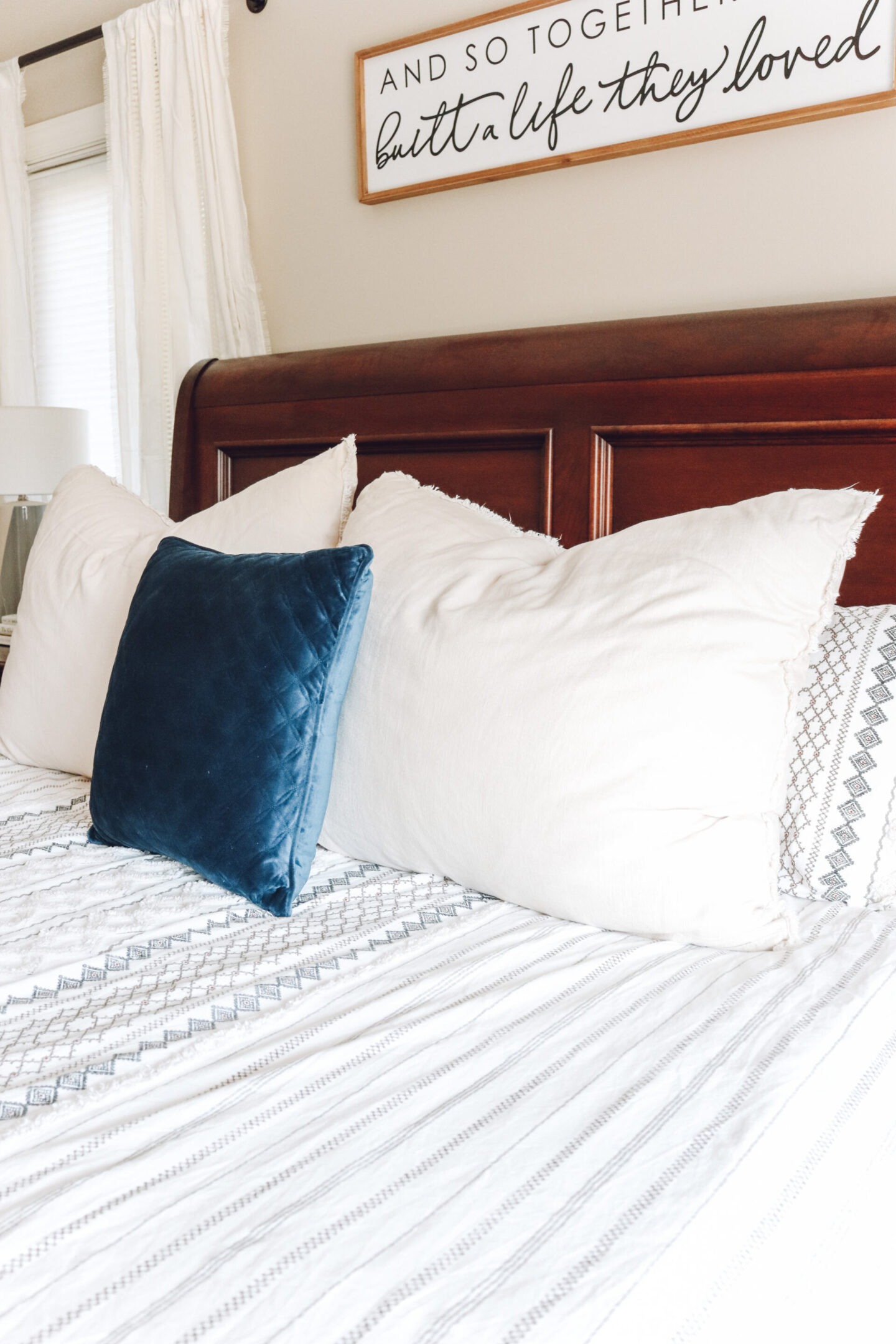 Finishing Touches
Lamps
Velvet Throw Pillow
Oversized Linen Pillows
Artwork
Window Treatments
Creating a Cozy Corner
The desk they previously had in this corner was unused and became more of a catch all. I wanted to make this a cozy, relaxing corner. I created a spot they can drink their coffee and enjoy the view of their beautiful back yard. Sounds corny, right? But, I truly love creating spaces for relaxation and homey vibes. This chair was so affordable from Wal Mart and tends to go in and out of stock. (Links to this chair and others at the bottom of the blog post). The blue piece next to the chair was an item she already had from her grandmother. It really helped guide my design process. I wanted to be able to keep that in the room and add in more blue throughout the space.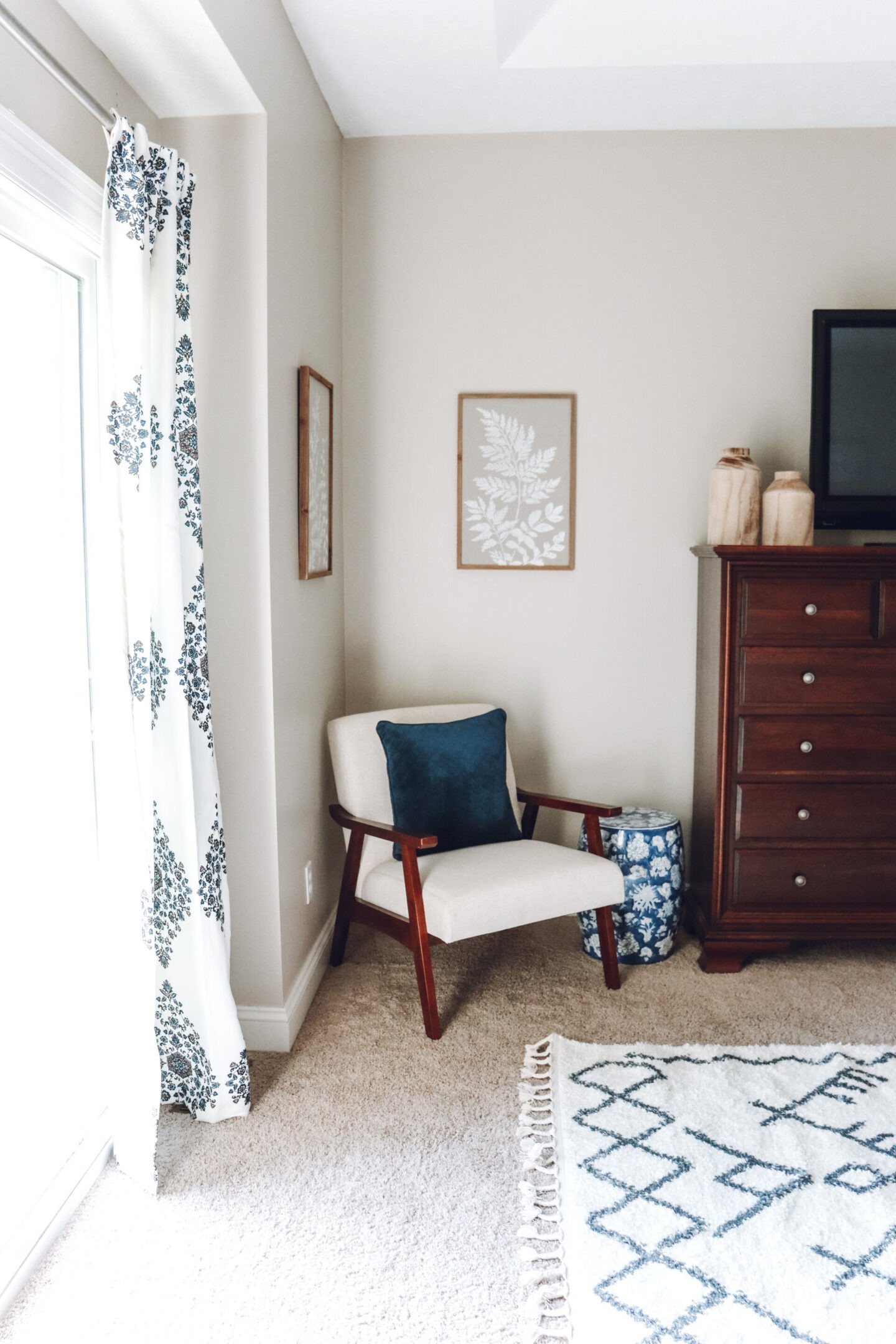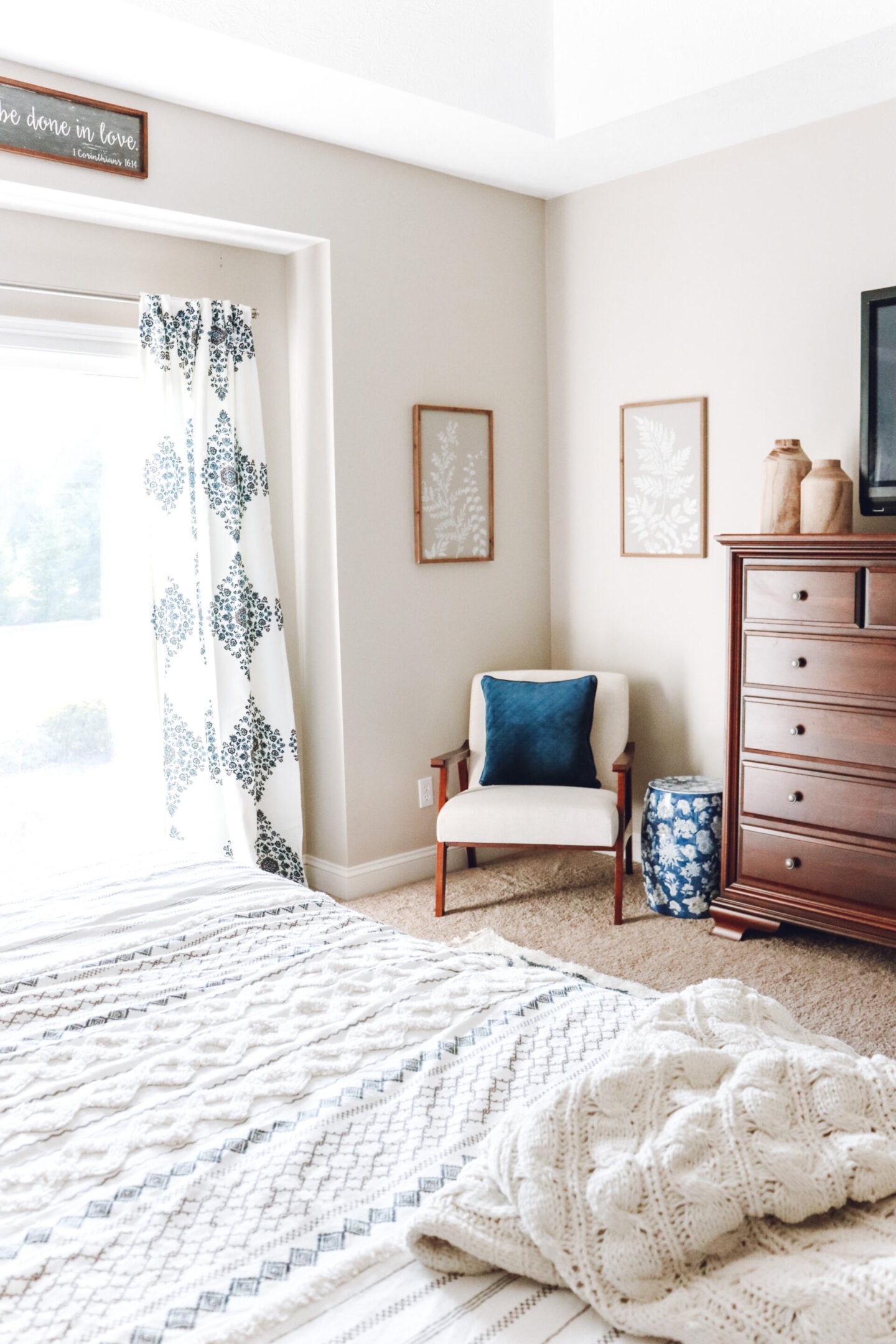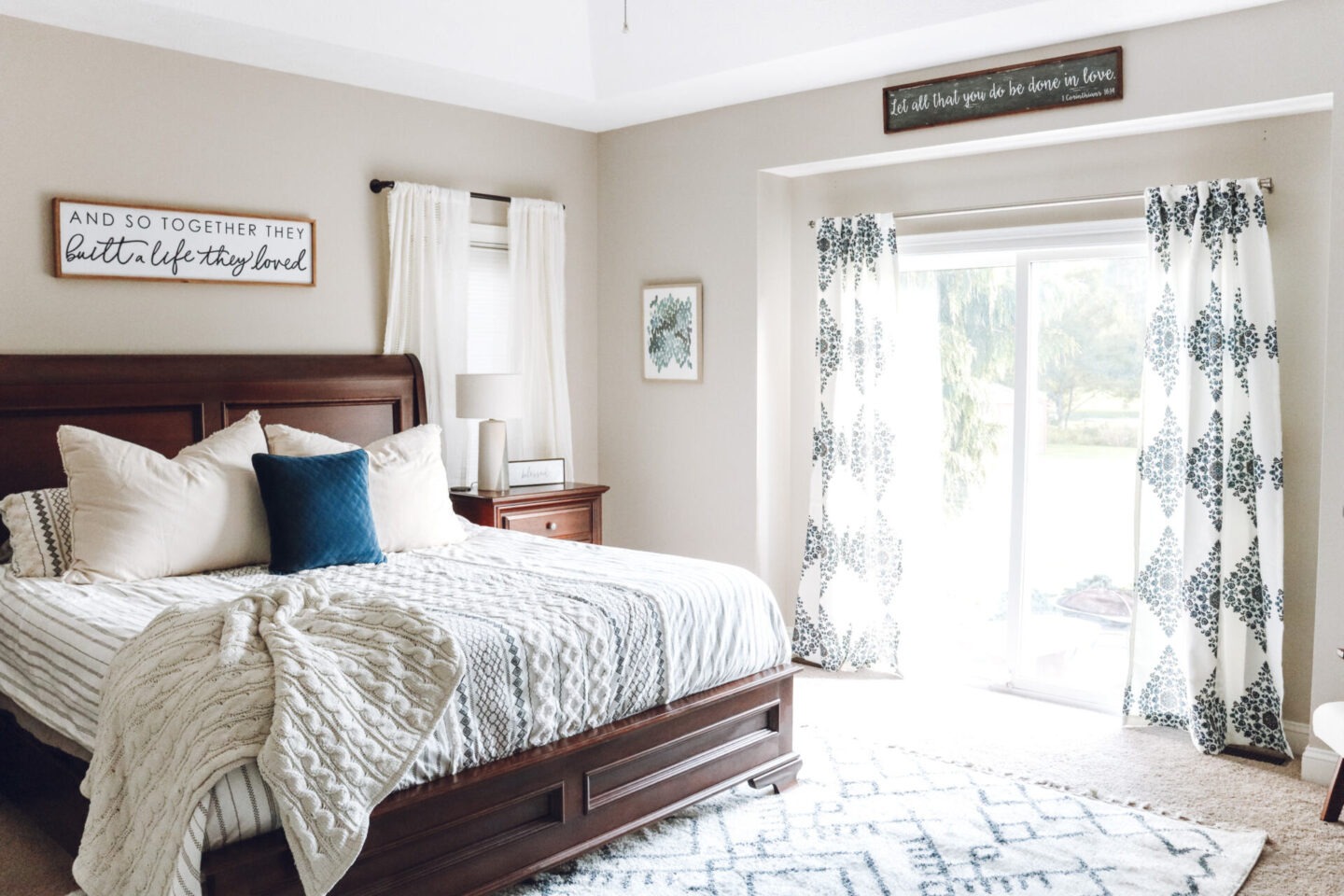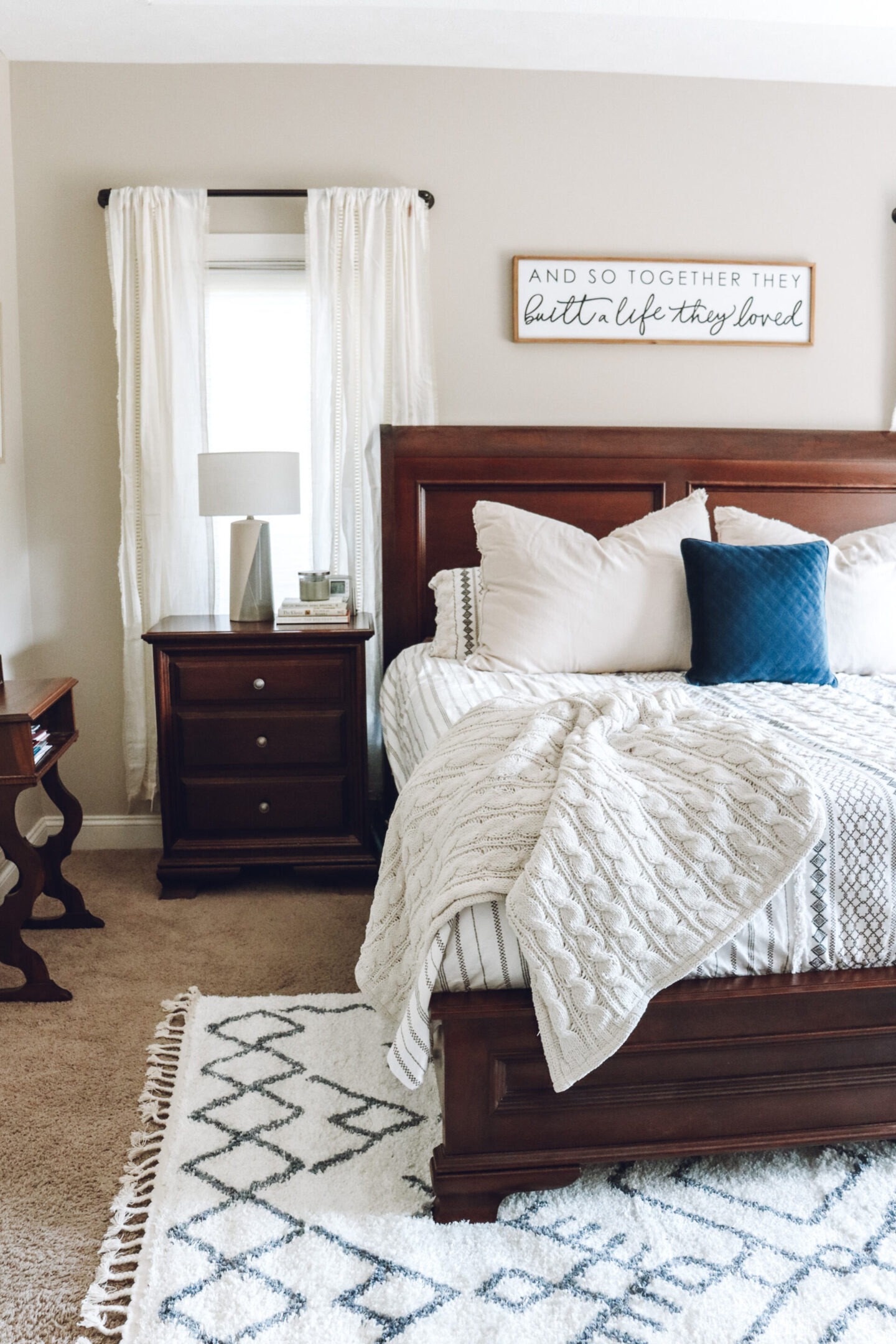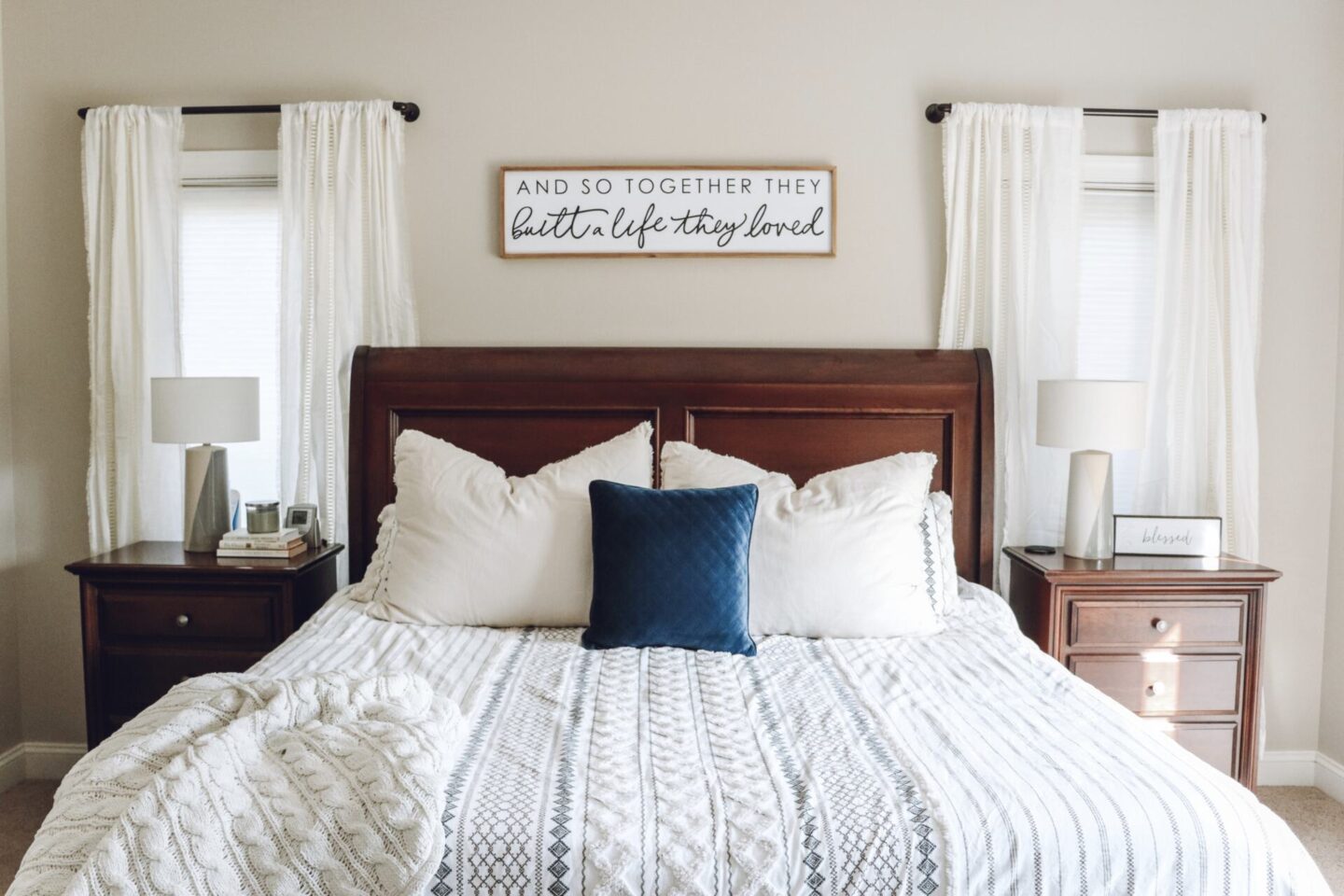 Challenge Accepted
While planning out this space I was worried I wouldn't be able to make a big change without switching out larger items but, I am so happy with the way it turned out and the client was too. It was so fun to come in and add some finishing decorative pieces and make the bedroom feel much cozier.
Shop the Post