Today I'm sharing my fall shelf decor! Theres nothing I love more than switching up the decor on the shelves throughout my home. I'm going to share a few decorating tips and tricks for getting your shelves just right. So, keep reading!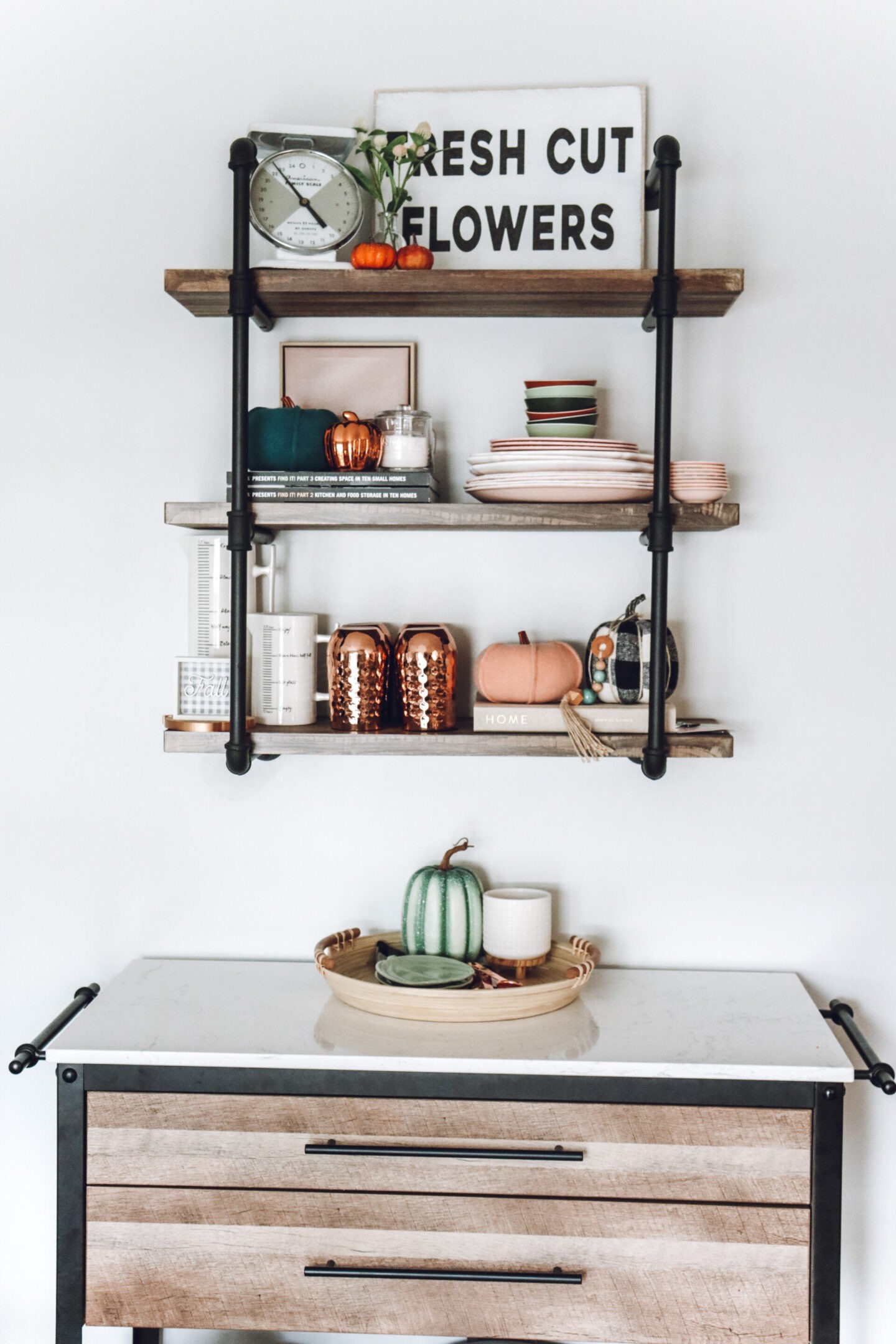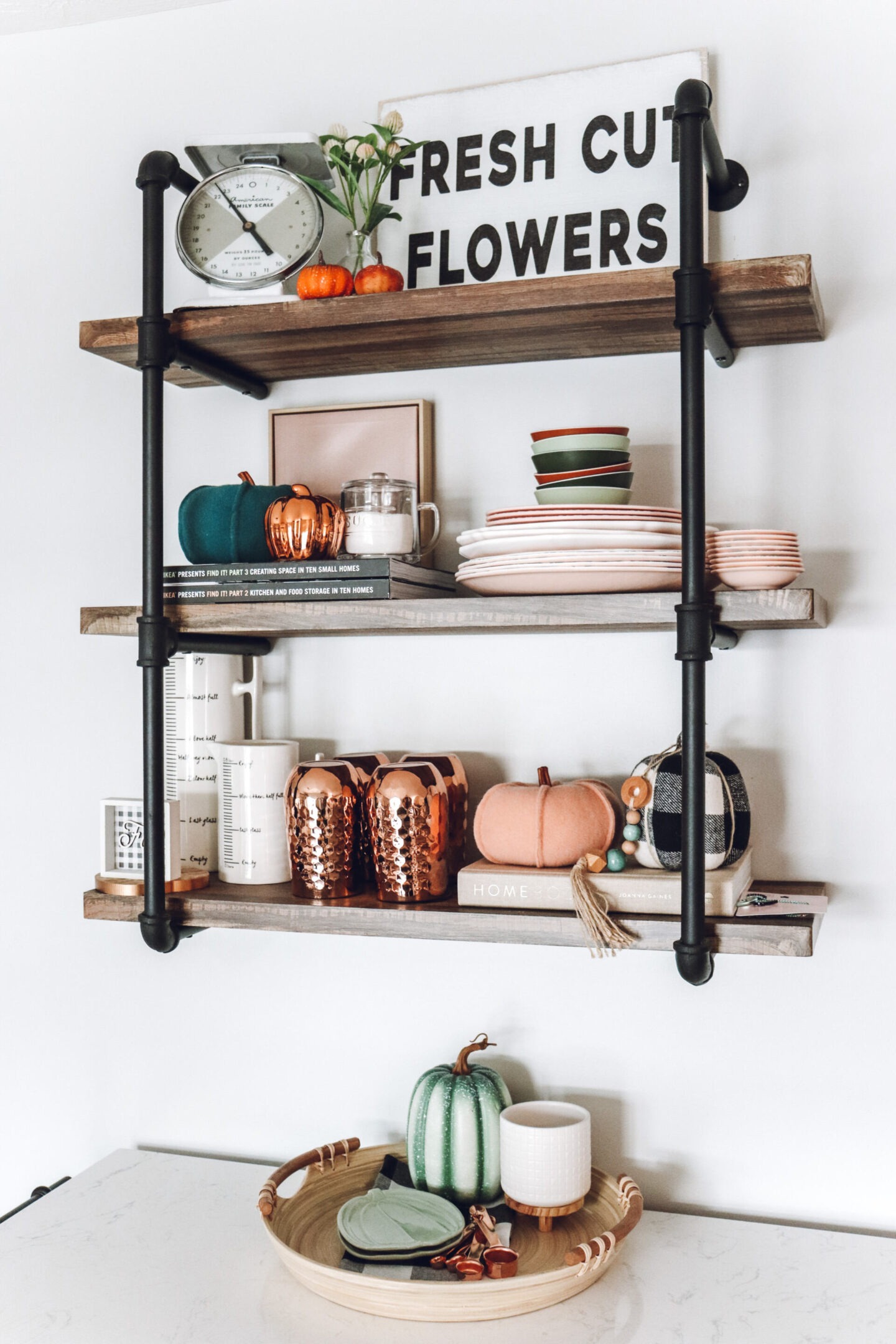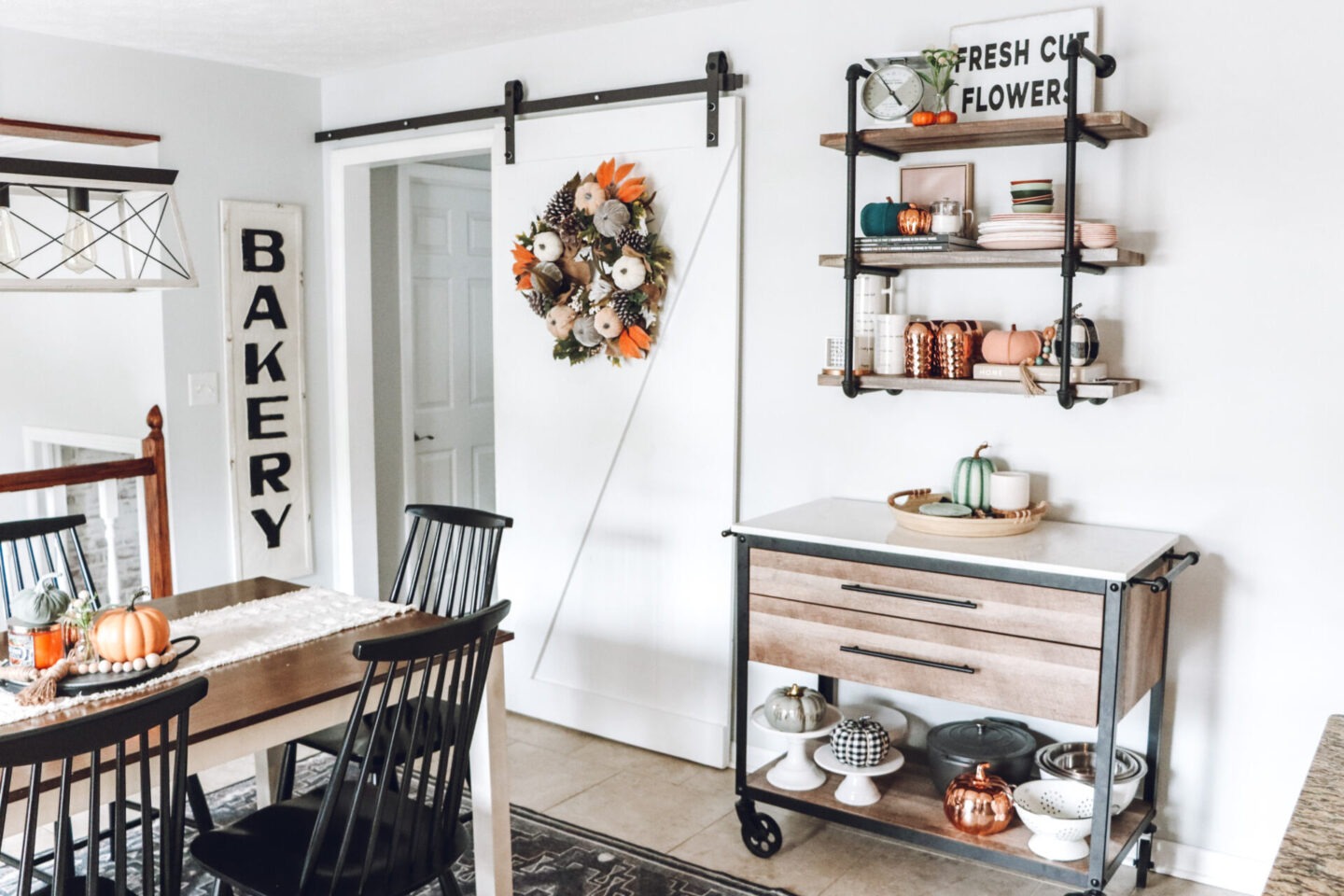 3 tips for shelf decorating
First up; the shelves in my kitchen. These are one of my favorite spots to decorate in the house Here are my tips for decorating shelves in a kitchen. First, add items that are useful. For example, I have plates, cups, and measuring spoons. All items that are pretty and also functional. Next, layering is key. I use books to build height certain areas. I also added a mini canvas behind to add an extra layer. Lastly, and more specifically when it comes to fall shelf decor add lots of pumpkins.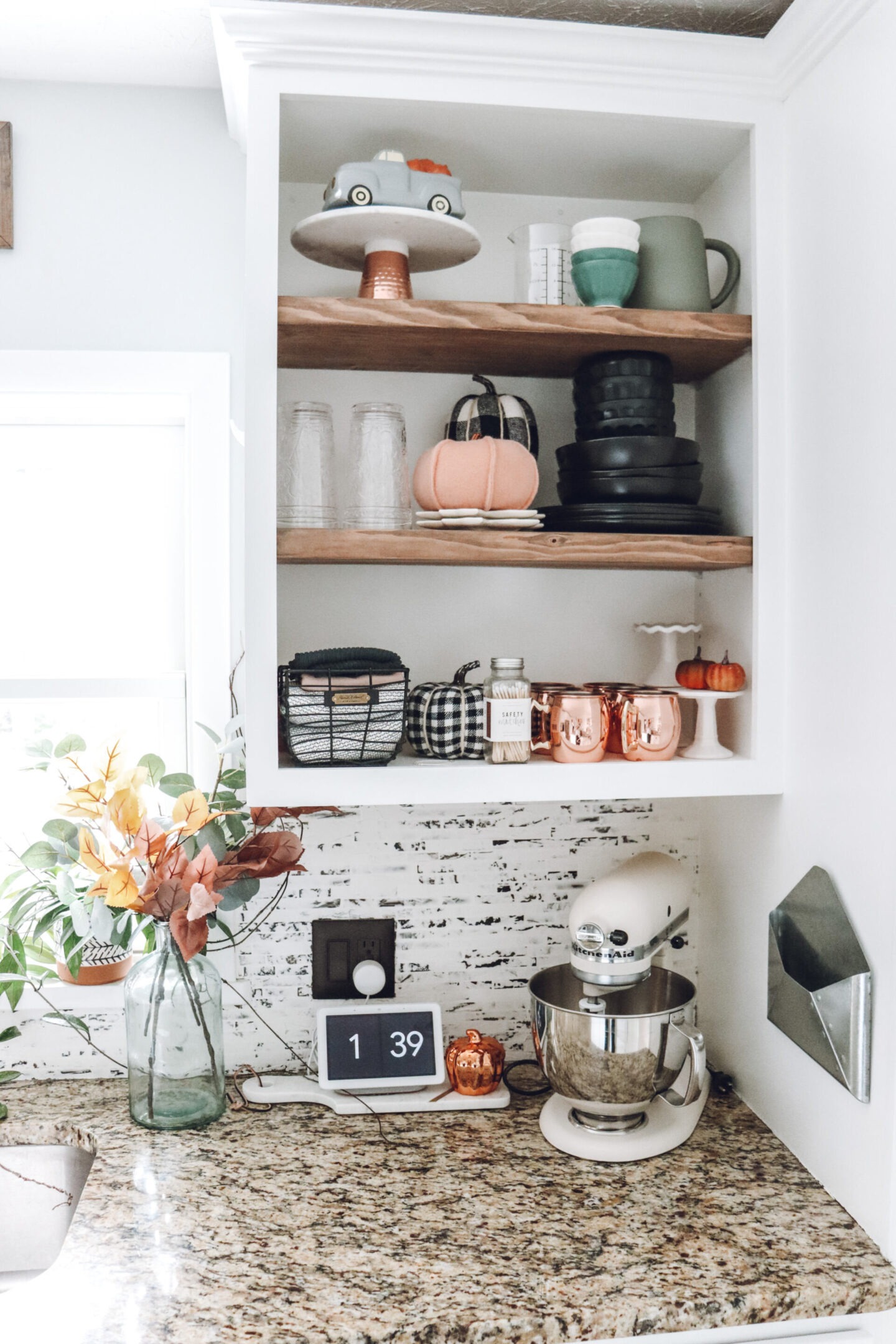 Kitchen Fall Shelves
Another area I love to decorate are these open shelves we added in the kitchen earlier this year. You can check out that full post here. I followed my three tips from earlier again here. Dish towels, cups, plates, bowls and matches are all I grab for frequently. The vase next to the sink I also switch out the greenery seasonally. Looking for a great fall recipe? Check out my pumpkin cookie recipe here.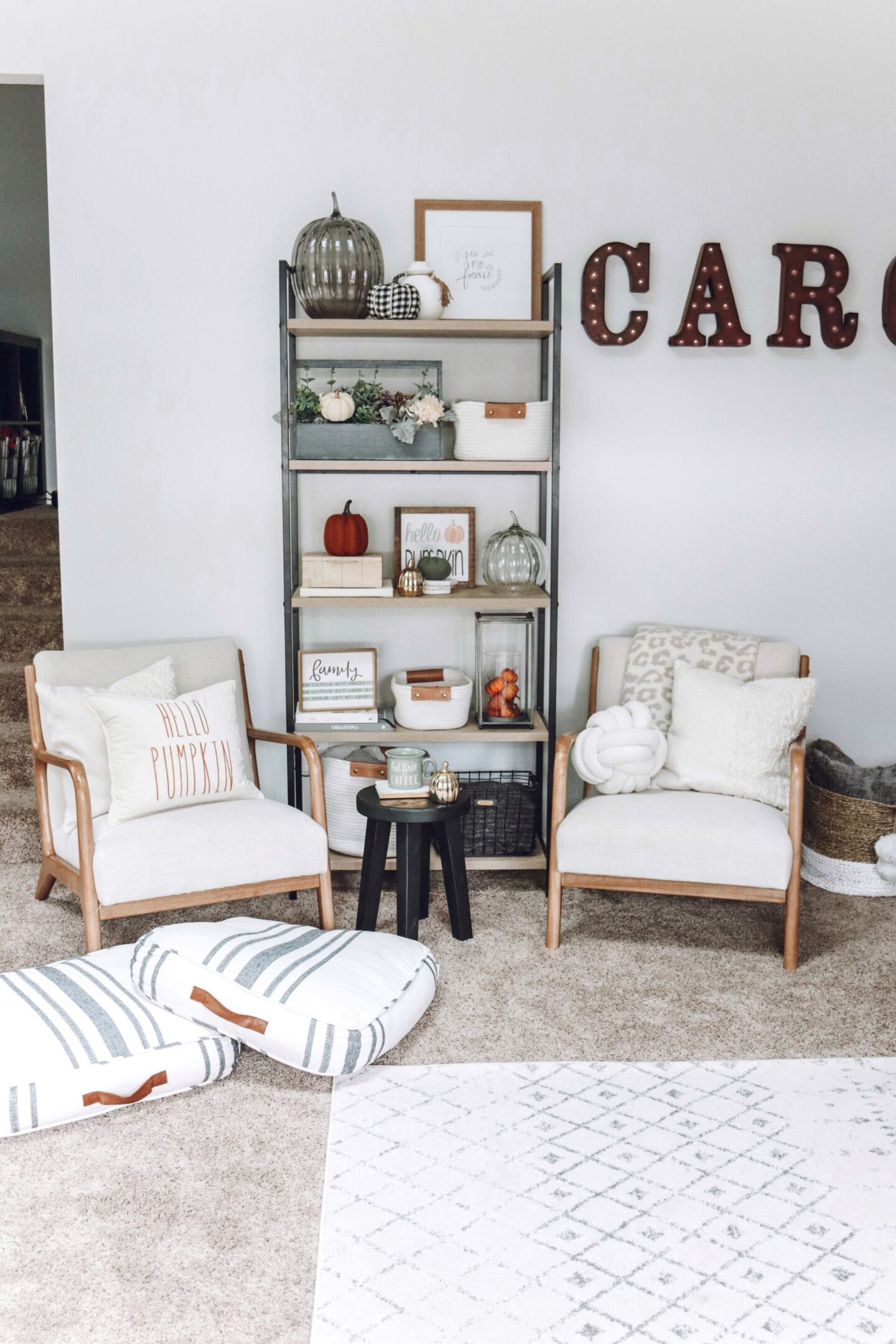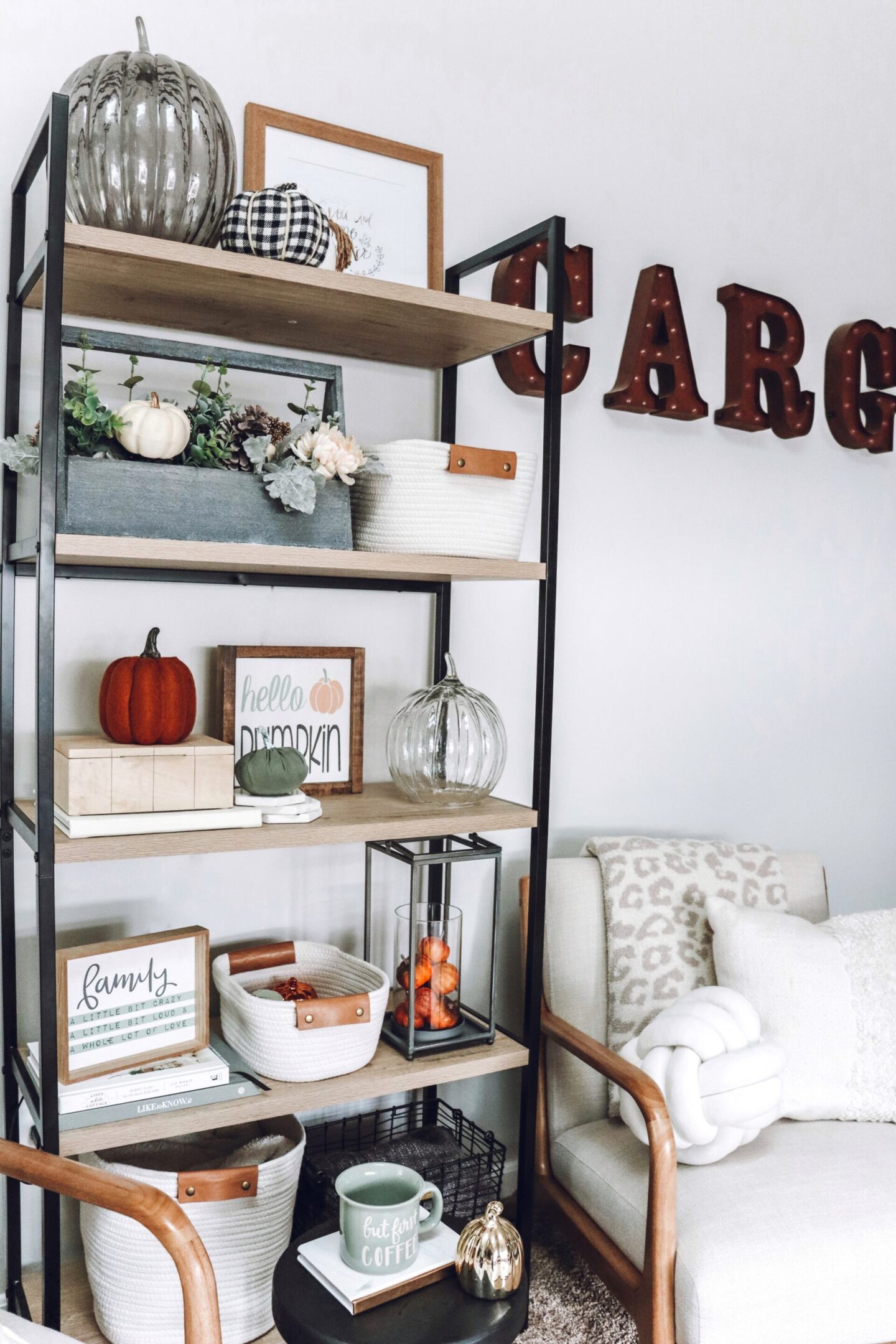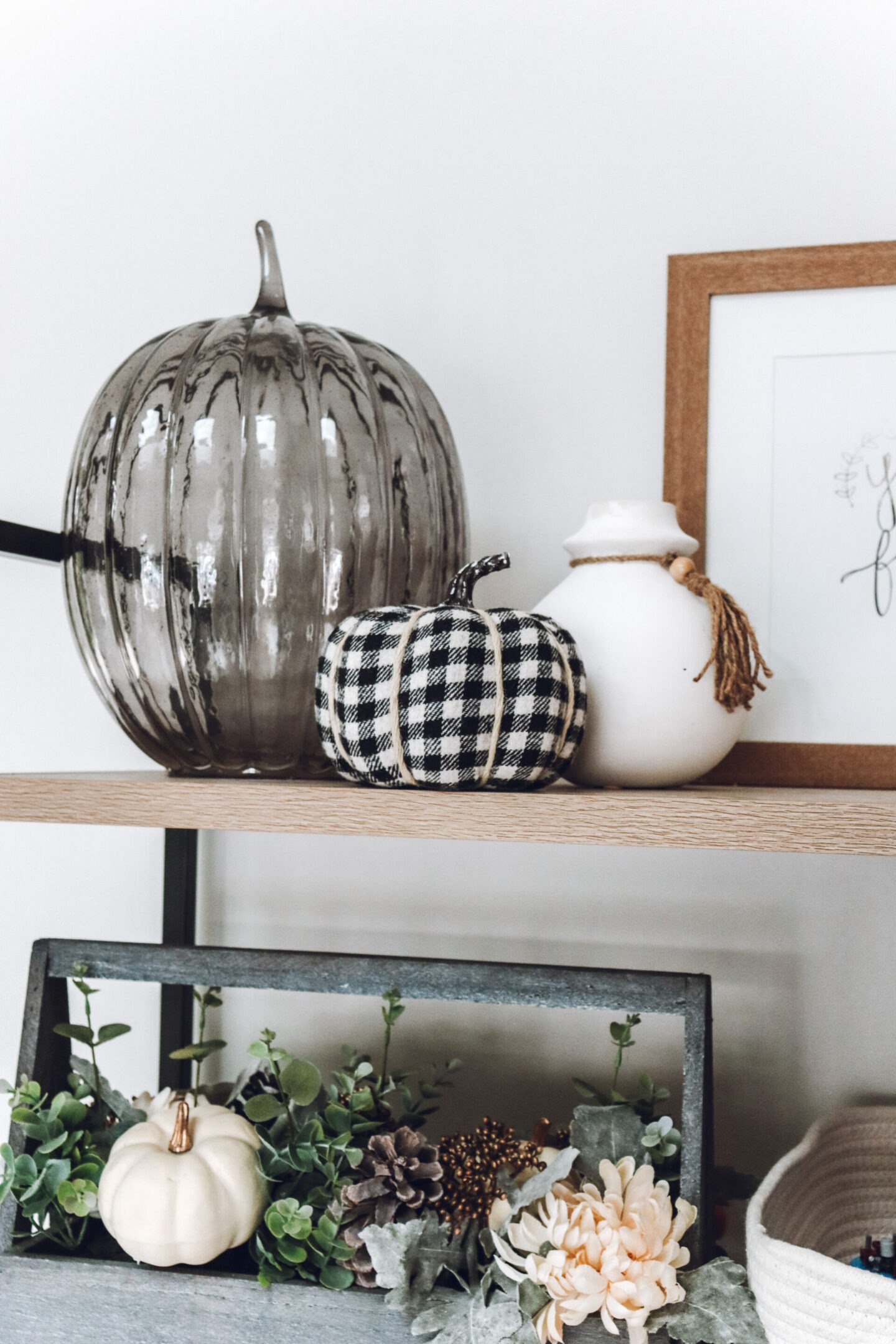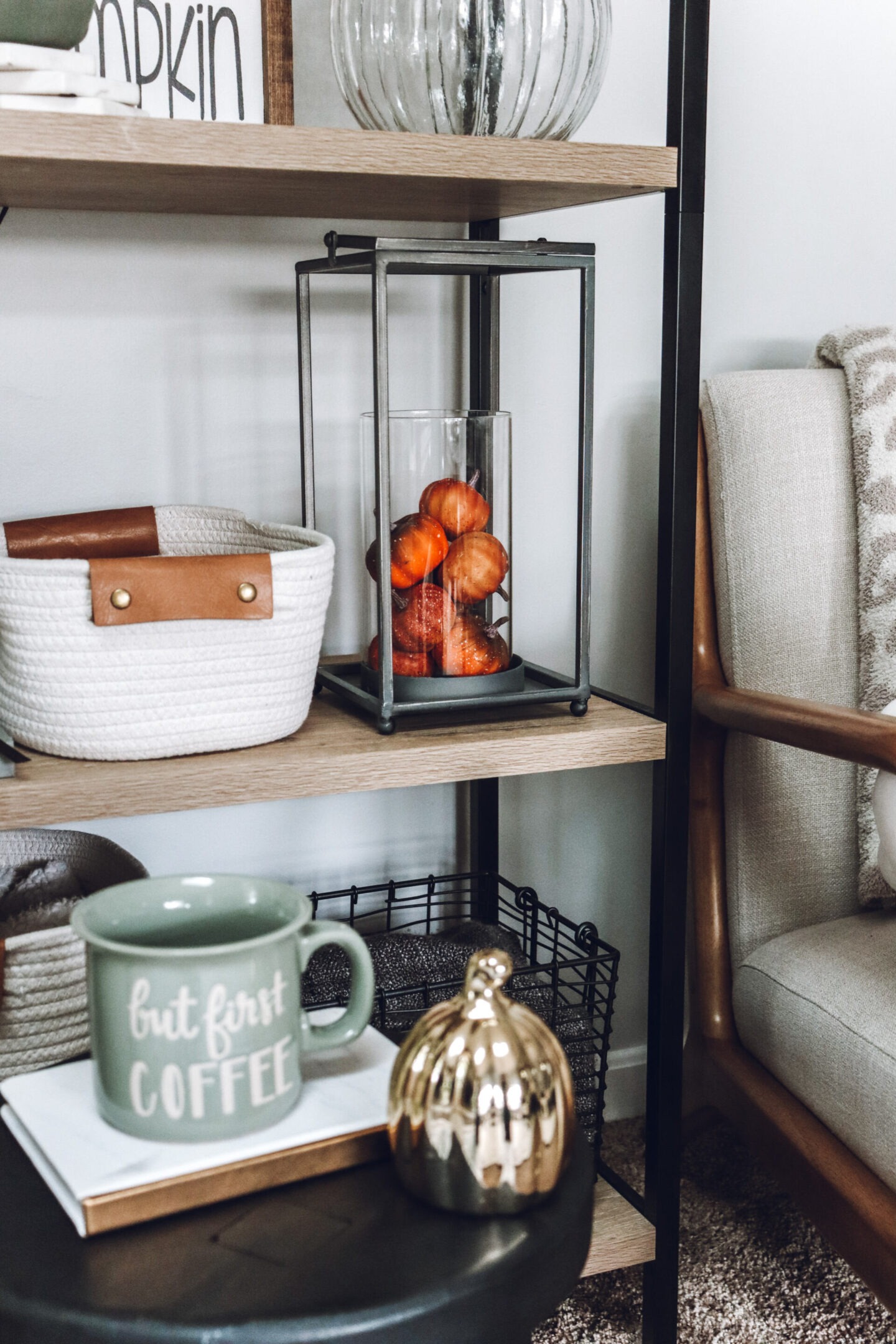 The shelves in our living room are another fun place to change up seasonally. These shelves are super affordable from target and I love the black metal with neutral oak. Most of what I decorated with this year is from years past but, the glass pumpkins are new and I love them! The clear pumpkin totally gives me Cinderella vibes. I hope this helps inspire your fall shelf decor this year and if you're looking for more inspo make sure you follow me on instagram. 'Tis the season to be fall-y!
Shop The Post: