I am breaking this makeover up into two posts because there is so much great content to share with you! In case you missed the Shriver Family story; check that post out here. The Shriver Family Makeover has been a labor of love. In just three days we were able to transform the master bedroom and kids shared bedroom. While, I was super excited to makeover each space, the kiddo's room was especially gratifying. Mason and Sydney are brother and sister with a shared room. Their bedroom was lacking functionally and design. I wanted to give them a space they loved, these sweet kiddos are so deserving.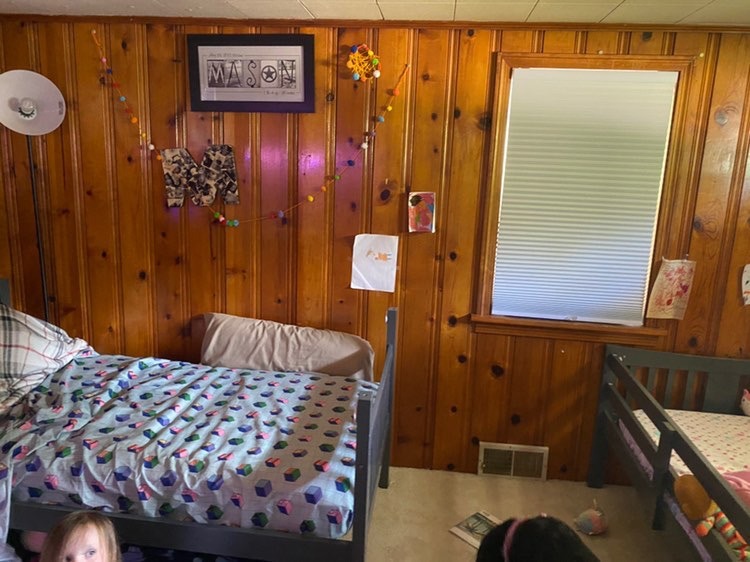 Goals for the space
separate spaces for the kiddos to hang out
updated & uniform look
accessible and functional
brighten up the bedroom
a space the kids love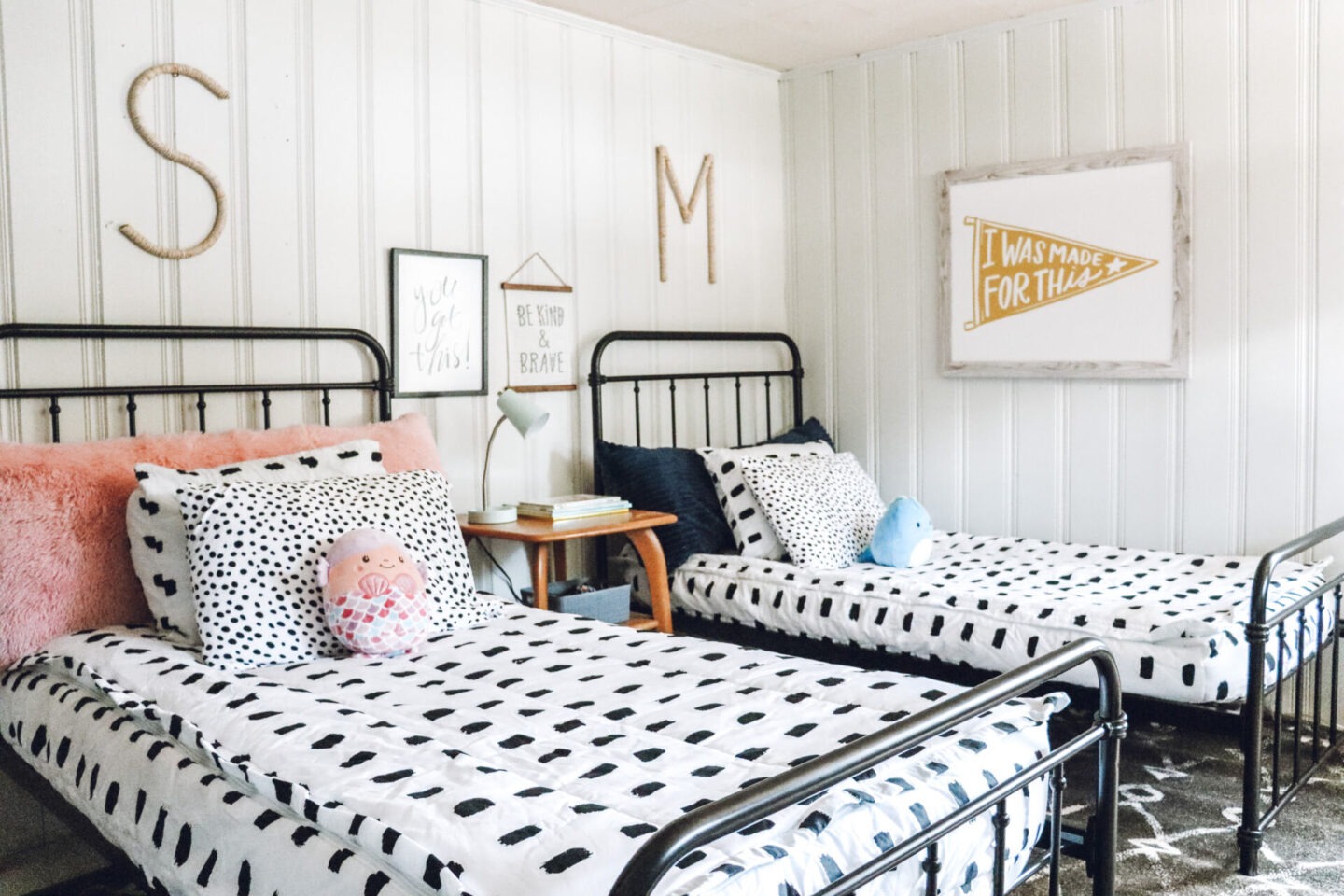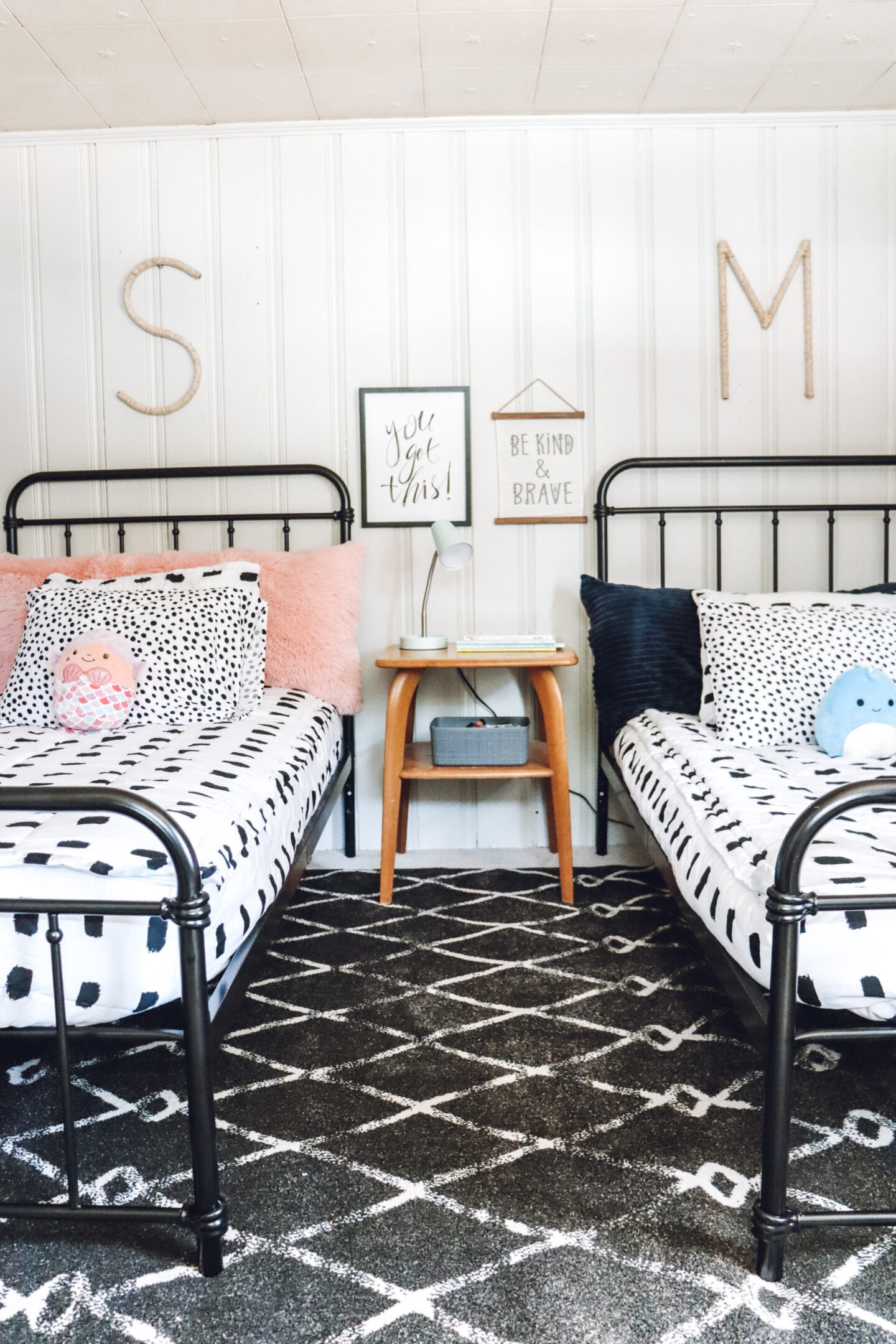 Sleeping Space
I broke the room up into three different sections. Sleeping space, desk area and reading nook. This way the kids could both be in their room but have their own area to be in. We are so grateful for Beddy's who helped sponsor this project. They provided each child with their own Beddy's. I felt like these were the best option for the kids because they make it so easy for the kids to make their own bed. Mason has limited mobility so Beddy's are a perfect option to give him independence without being too difficult. Check out this post to read more about Beddy's. Use code TINAC to get 20% off your Bedding purchase.
Cozy Vibes
If you want to make your space cozier; add a rug! It is the best way to pull a space together and make it feel really homey. Well Woven sponsored the rug for this room. It is a large 8×10 rug and it totally completed the space. You can use my code TEEENZY15 to get 15% off your Well Woven purchase of $75 or more.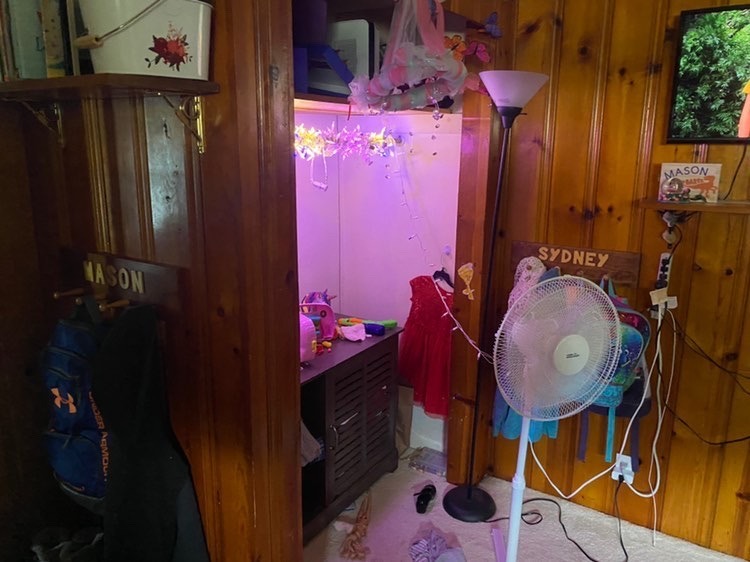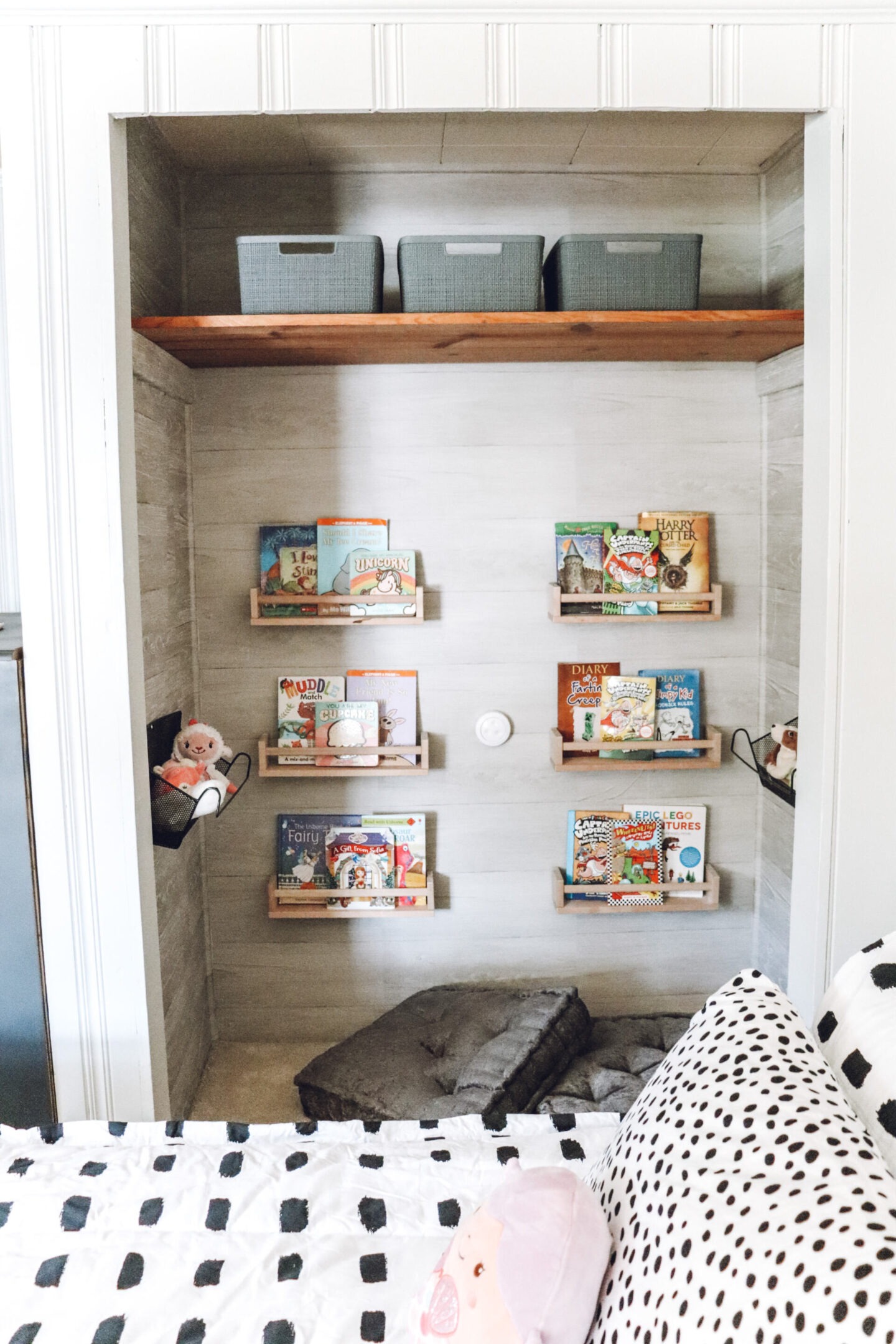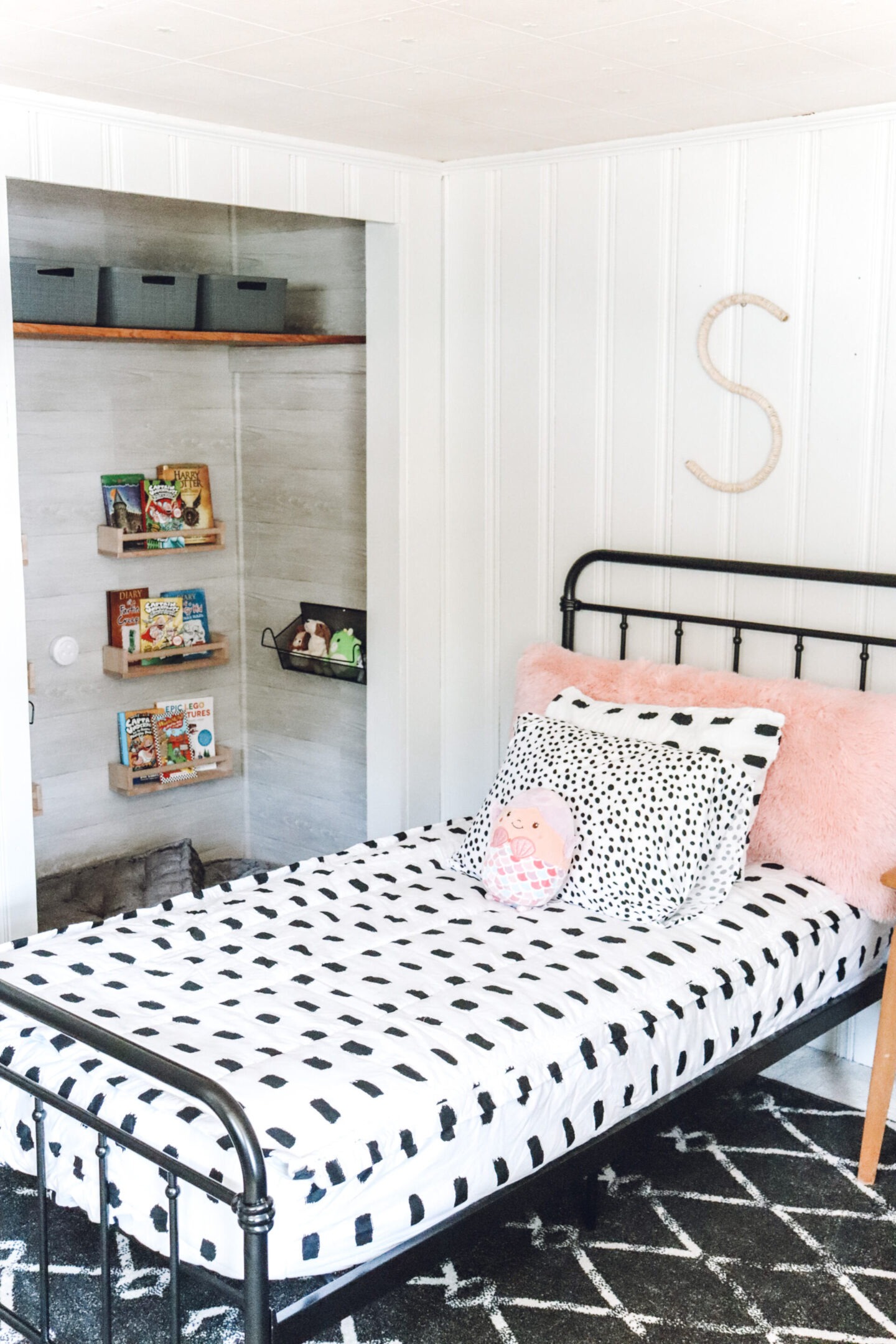 Reading Nook
I was most excited to create the reading nook. I just thought this is a space I would have loved to hang out in as a kid. They weren't using the closet for storage so it was perfect way to create an extra hang out space for the kiddos. Wall Pops sponsored the wallpaper for this project. It completely transformed the closet and made it feel like an actual little nook. Wall. Pops has a ton of different on trend, affordable wall paper options. I hung Ikea spice racks for the bookshelves, used the original top shelf in the closet and added some baskets and hung baskets on either side for the kids to put toys in. I threw in some oversized floor pillows, a little light and BOOM you have yourself a cozy reading nook.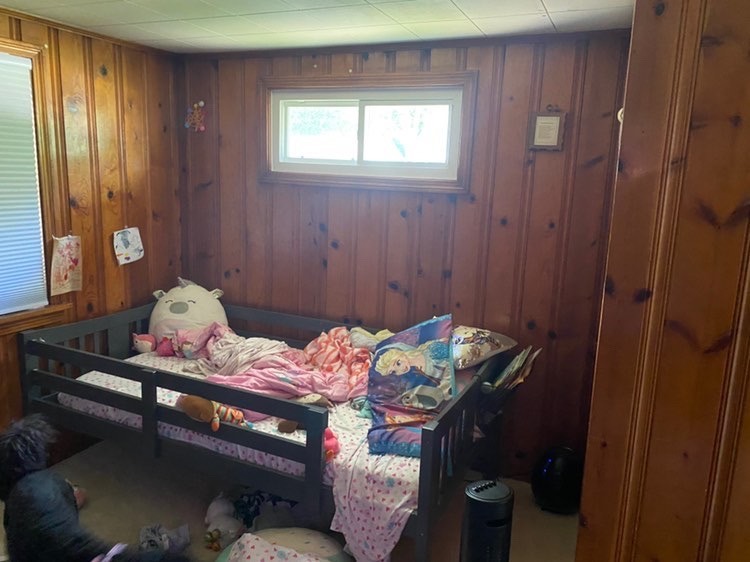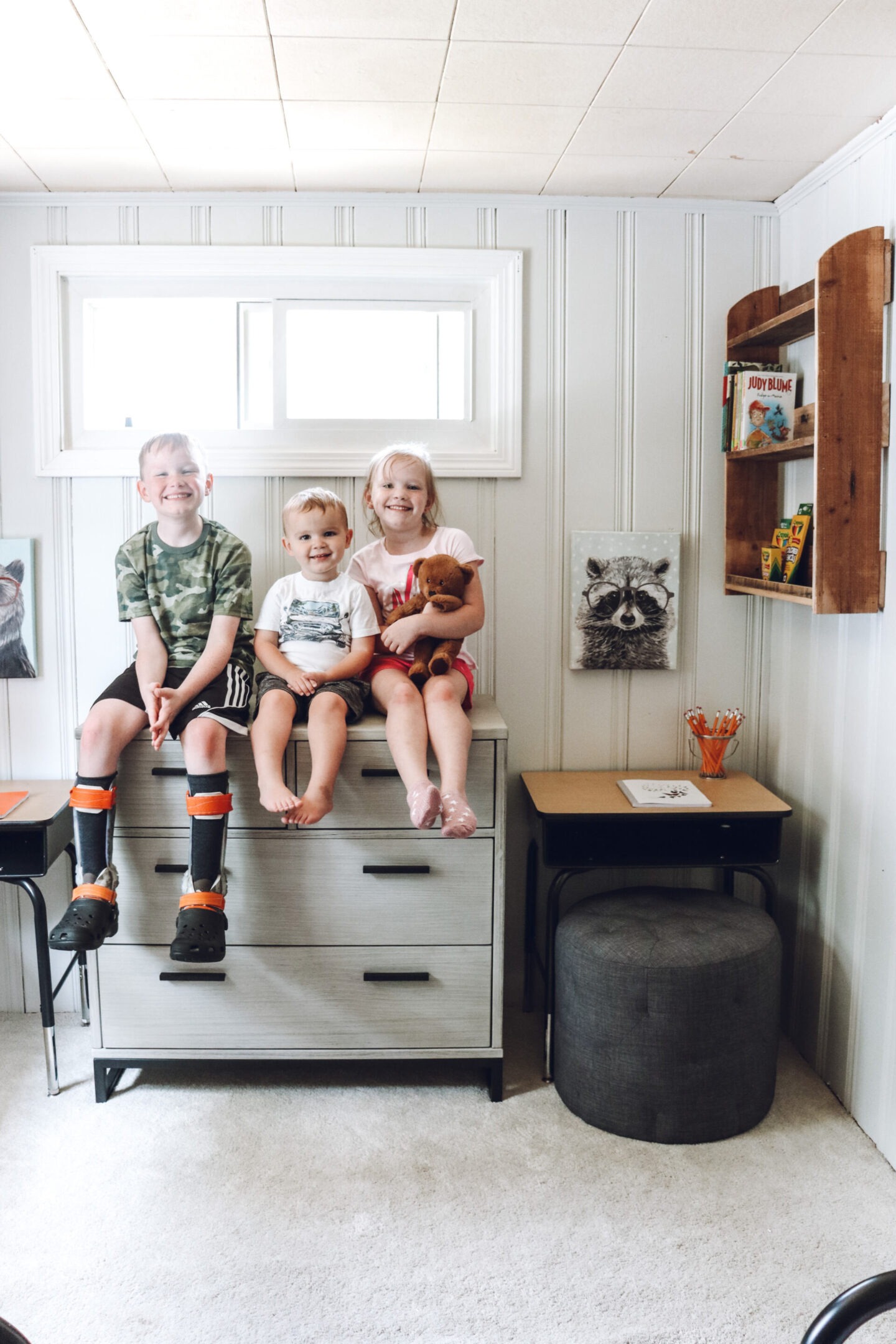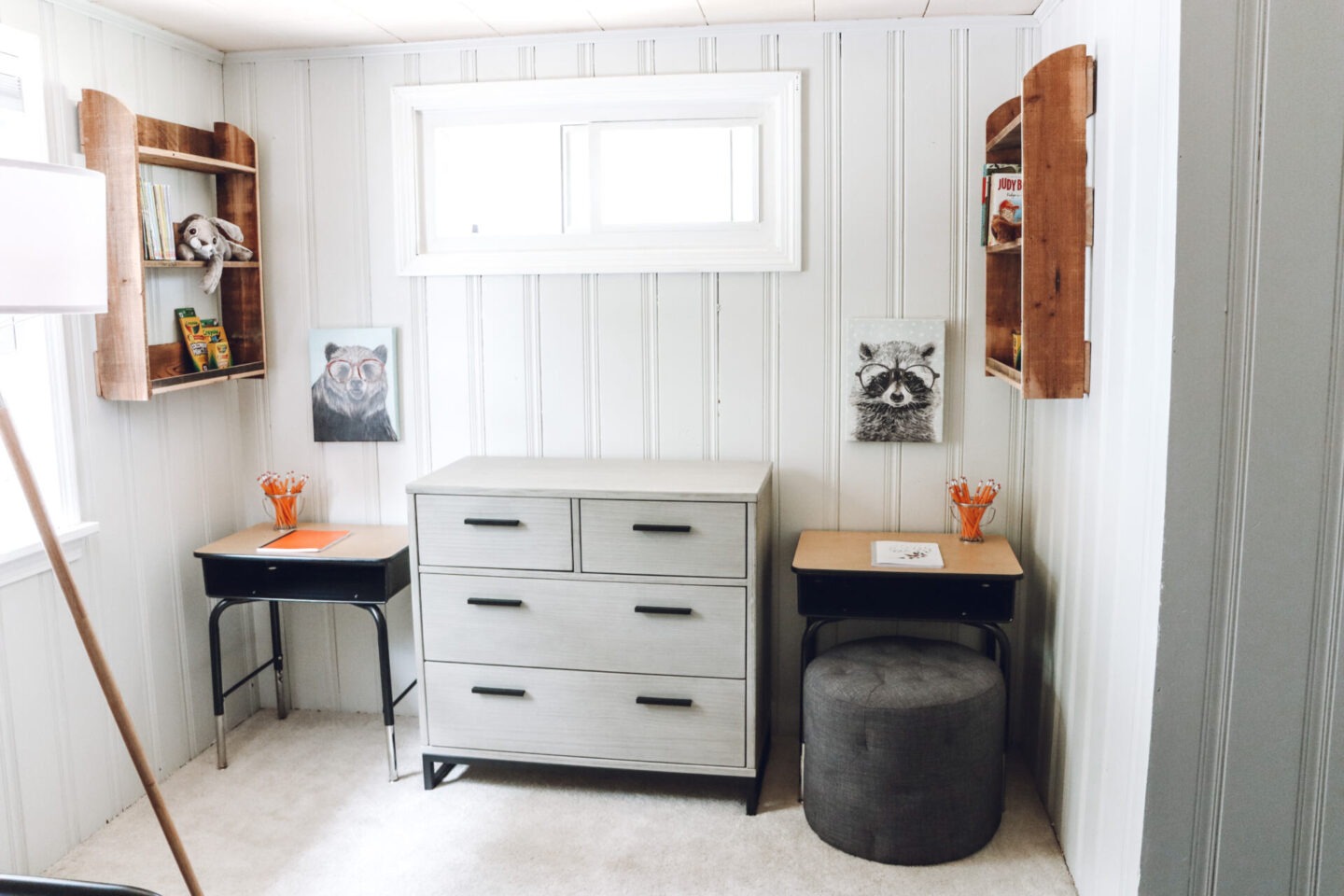 Desk/School Area
I wanted to add in desks for the kids so they could do school work, arts & crafts or anything they would need a desk for. Especially, with how the 2020 school year may look much differently I felt this space was a necessity. These school desks were so affordable on amazon and perfect for a tight space. Blue Sky Environments Interior Decor or BSEID sponsored the two large wall shelves. I am obsessed with these because they are beyond functional. They are wide enough to hold books, toys, plushies or whatever a kiddo may want to put on it. Delta Children sponsored the dresser. It is such great quality and can also be used as a changing table. I love that it's something you can use for a nursery and then continue to use as your kiddos get older. It also comes in other color options too.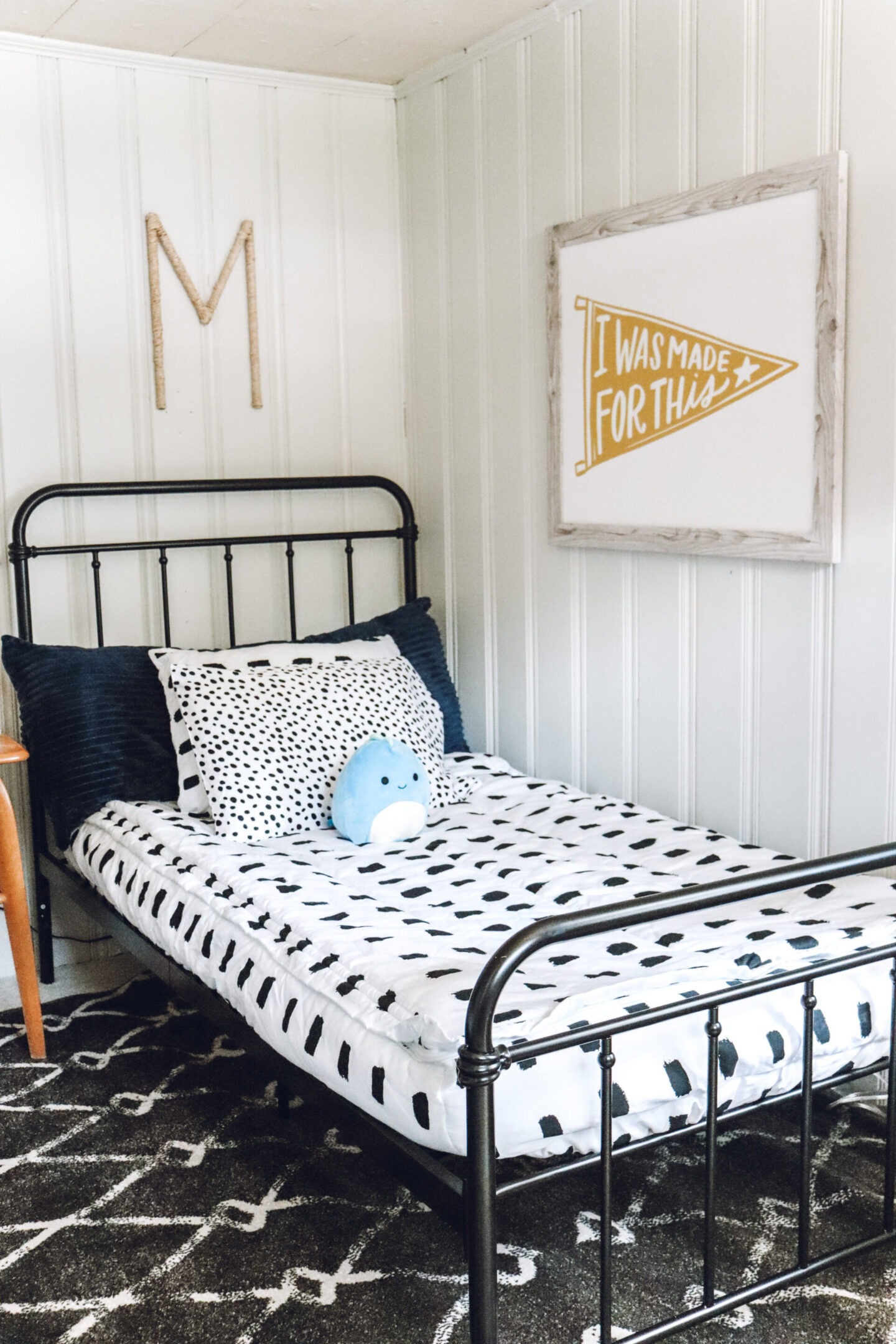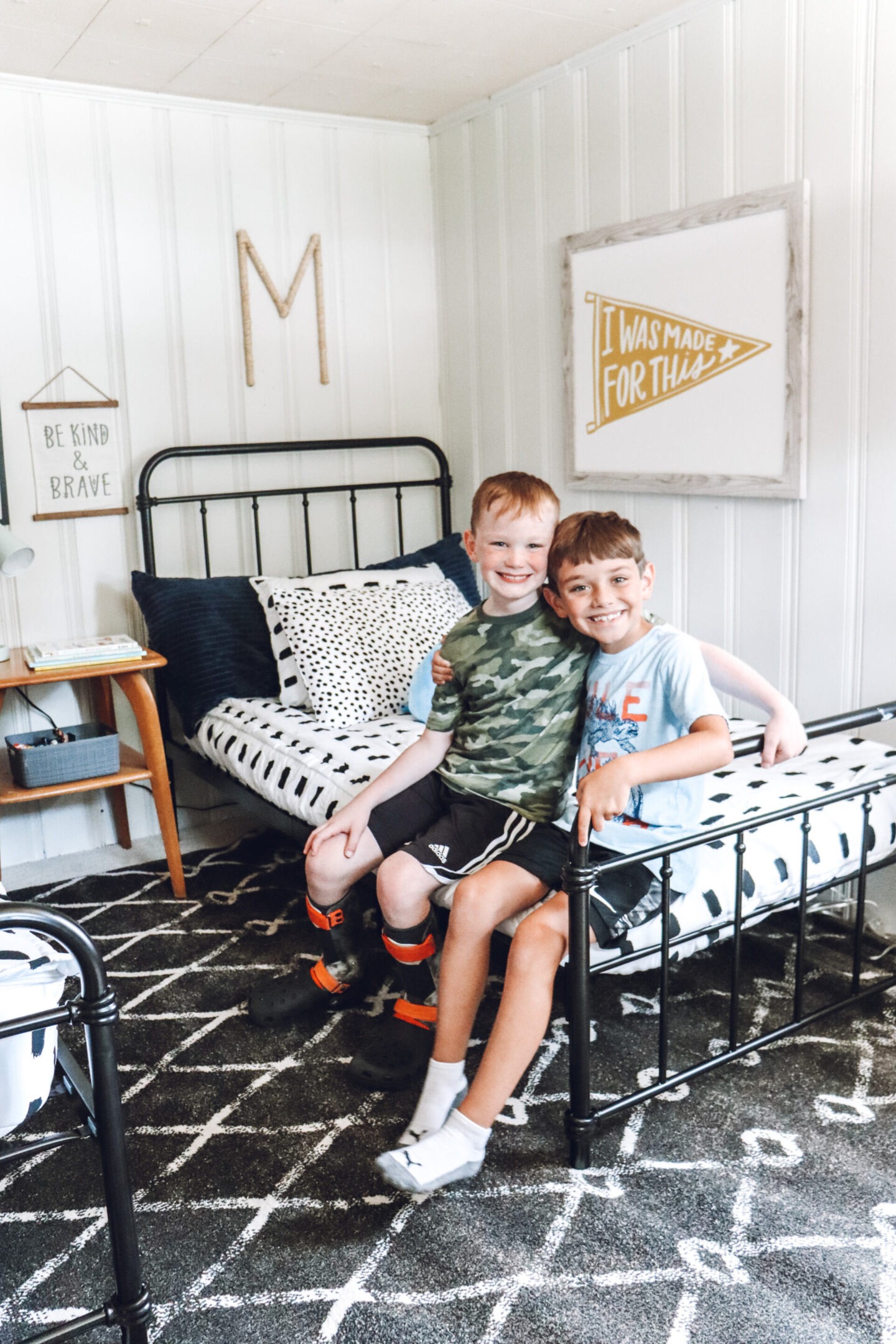 Lindsay Letters graciously gifted us the "I Was Made for This" framed artwork. If you aren't familiar with Lindsay Letter's I can't recommend enough checking her out. She creates beautiful artwork and their family story is inspiring. I pray for their sweet Eva Love every day. I thought this piece of art was perfect for Mason because he is truly a fighter. Despite what challenges he faces he always remains positive and eager to be happy. Truly, one of the sweetest boys.
THANK YOU THANK YOU THANK YOU
Beyond the amazing brands that sponsored this project I was also able to get more finishing touch items. Thanks to all of your donations I was able to purchase: two school desks, two floor pillows, ottoman seat, wall art, baskets for storage, wall primer and art supplies. Thank you all so much for your continued support!
I am so happy with how this room turned out. The kiddos reaction was PRICELESS. They were beyond excited. The entire family was overjoyed. I am so grateful to be a part of the Shriver Family Story. This was such an amazing experience and I hope to be able to continue to give these makeover's to local deserving families.
Links & Product Sources