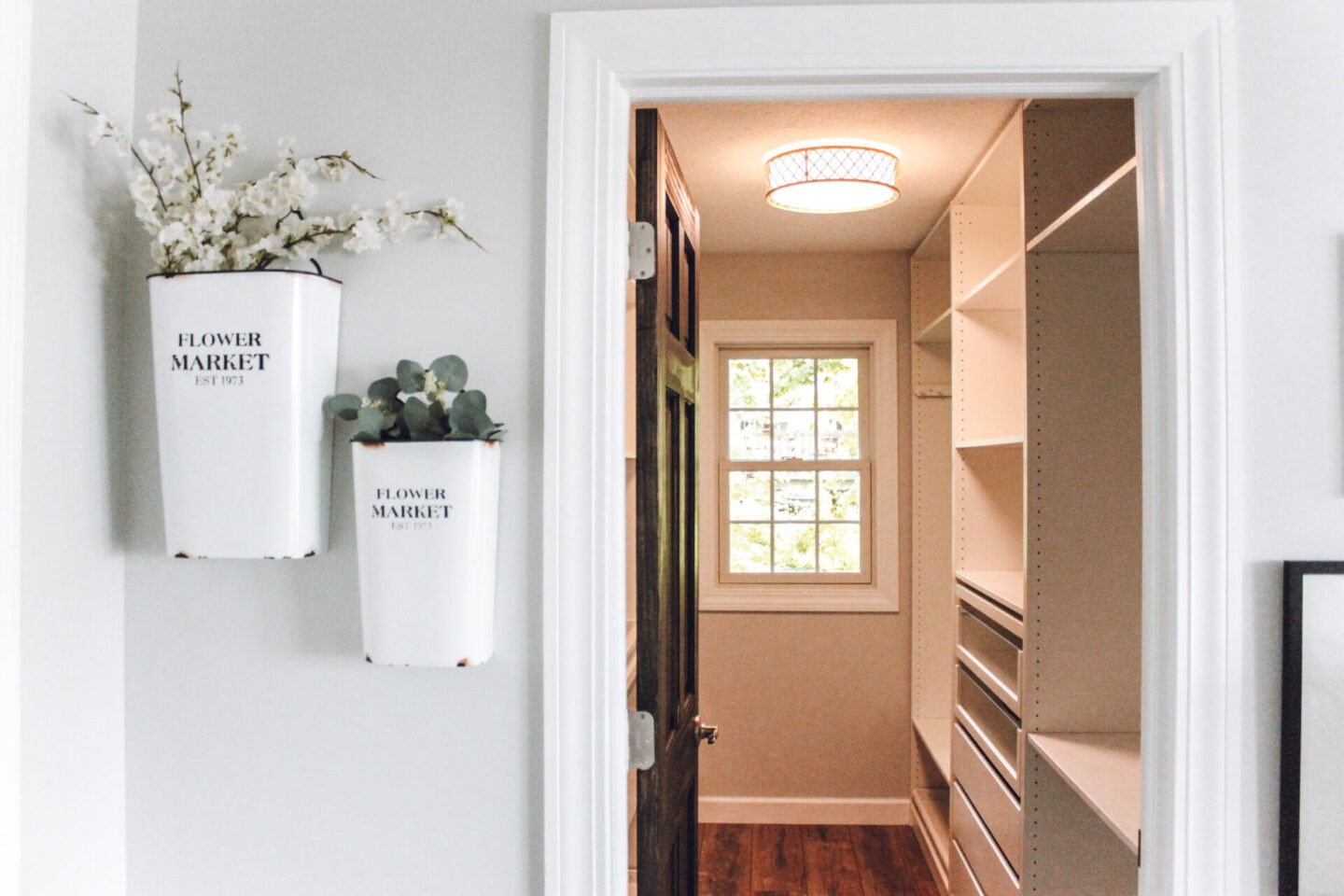 Y'all I can't even tell you when I took these empty closet photos but it's been at least a year. I wanted to share my Ikea PAX closet empty so you could get a good idea of the space looks like. I also think you'll be able to see the different Ikea items I did to customize this closet. Finally, I am all moved in and finally decorating it. Yep, I decorate my closet too and nope I don't let Kasey share with me. He doesn't want to anyways haha!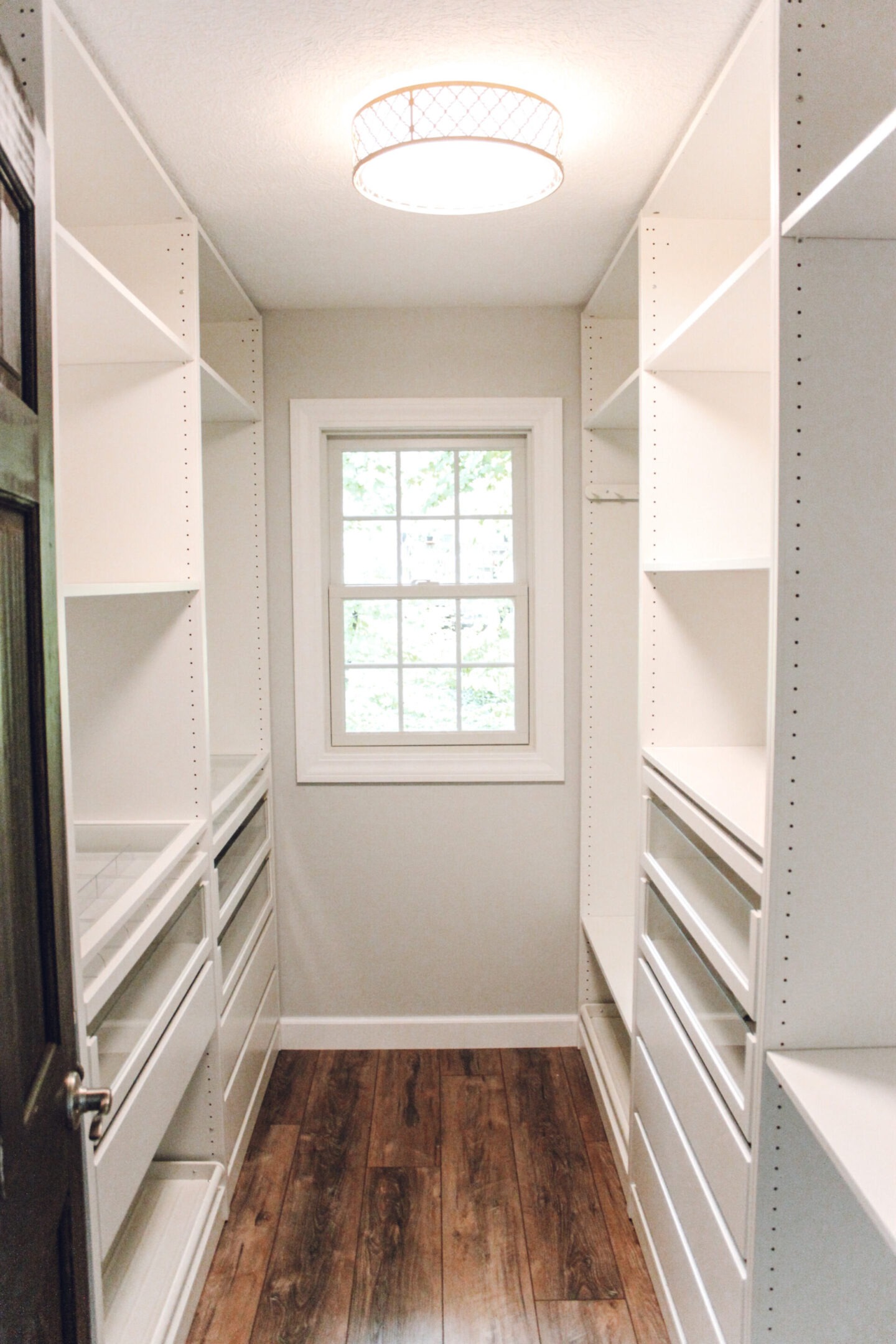 Design Process
Ikea has a really great design tool where you can put in your spaces measurements and then add in items to fit the space. It can feel daunting at first because there are so many options and ways to customize. So my suggestion is; read posts like this and search on Pinterest. It will give you an idea on what you may like/need. For example, I knew I needed quite a bit of hanging space but also a shelf or two to display handbags. I wanted it to almost feel like a "glam room" even though it's just a closet. I can't wait to reveal the space with all of my clothes, accessories & jewelry in it! So, stay tuned for that! Looking for more home decorating ideas? Check out my Home Decor section of my blog here.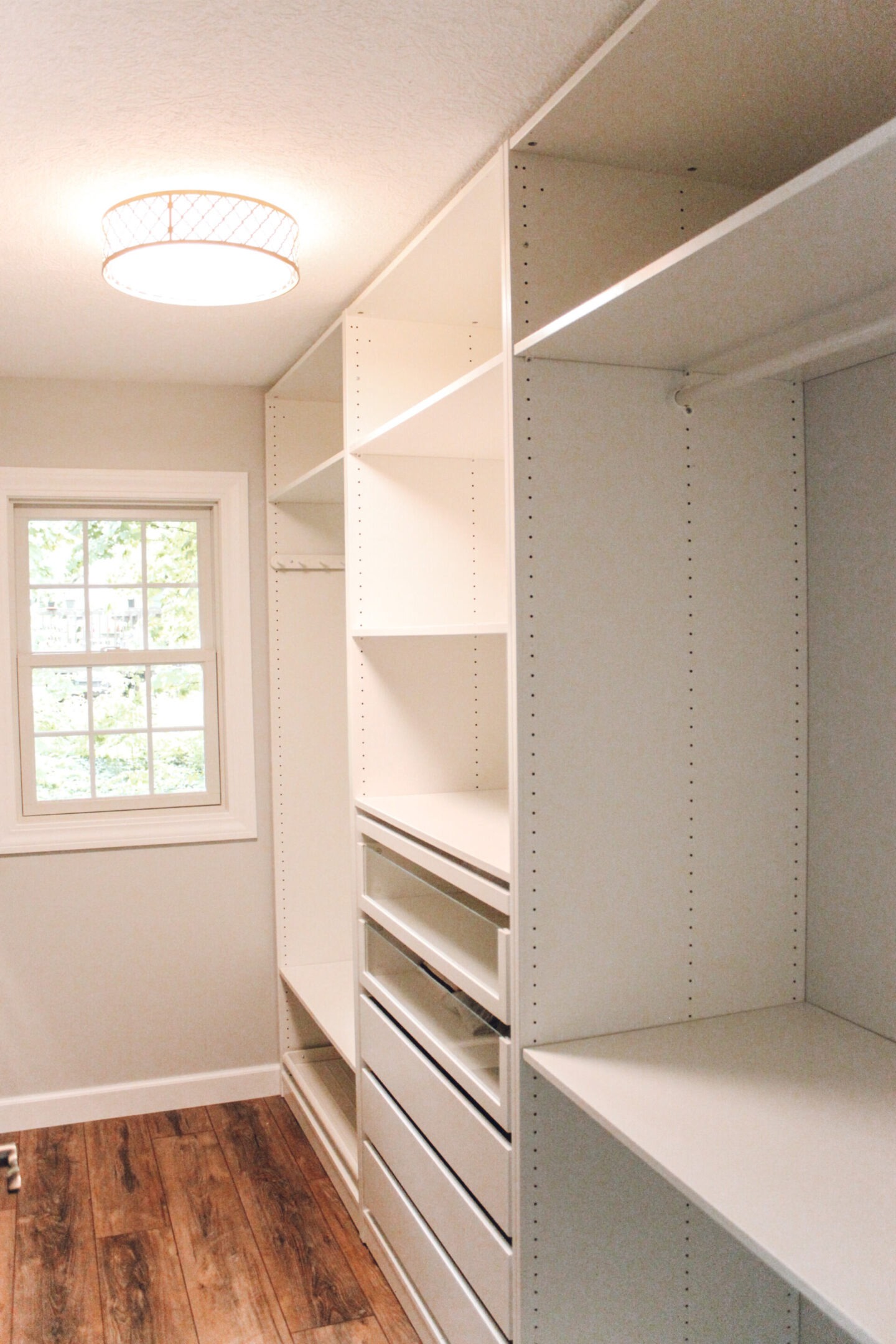 You pretty much start with their standard size Ikea closet. It is called the Ikea Pax Wardrobe. I have three of them on each side. They have a few different size options available. Then within that closet frame you can customize it by adding drawers, shelves, hanging racks, side hanging racks and SO MUCH MORE. It is honestly amazing everything they come up with. Pictured above: hanging for dresses, drawers for clothes, extra skincare makeup/PR packages, shelves for folding clothes and more hanging.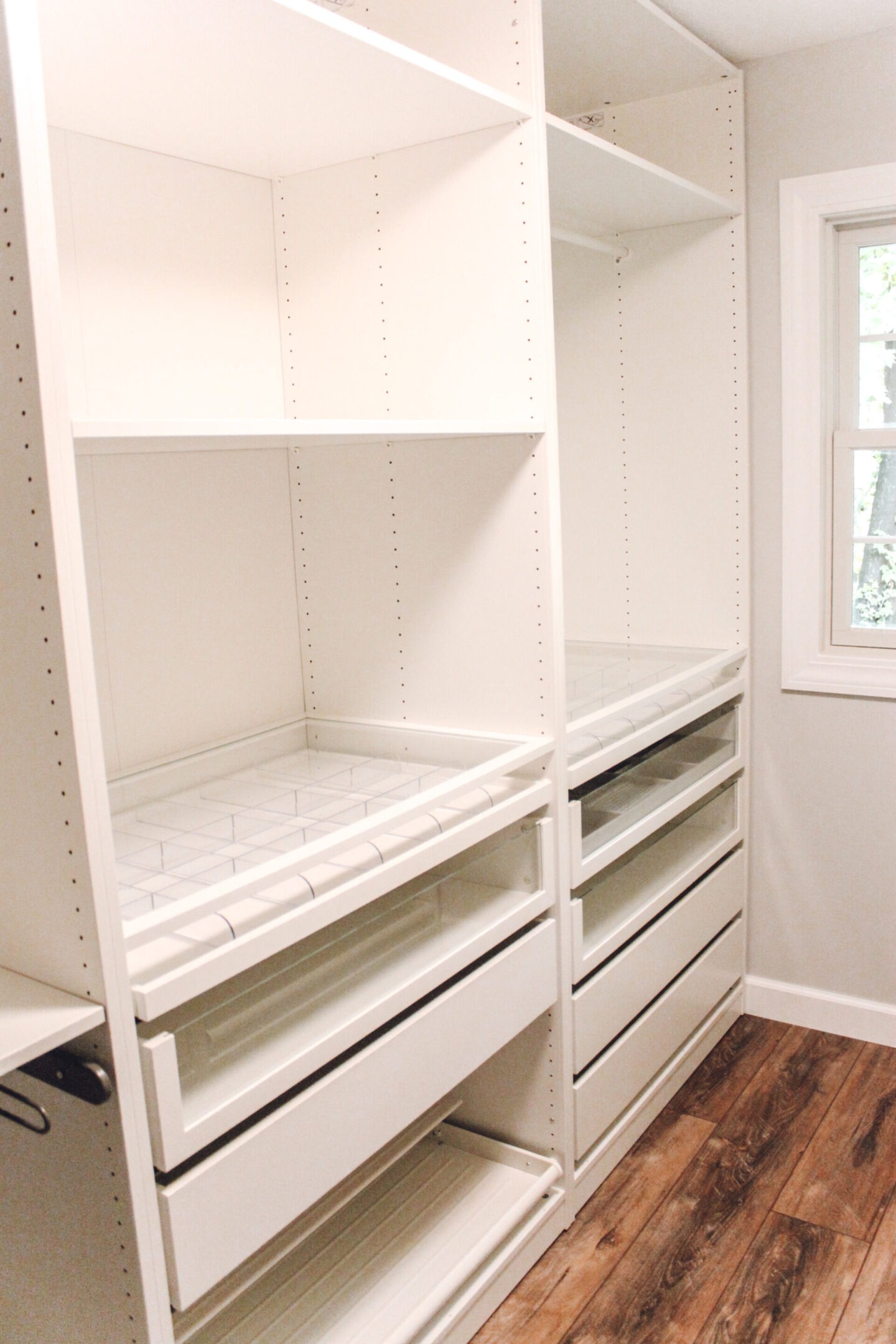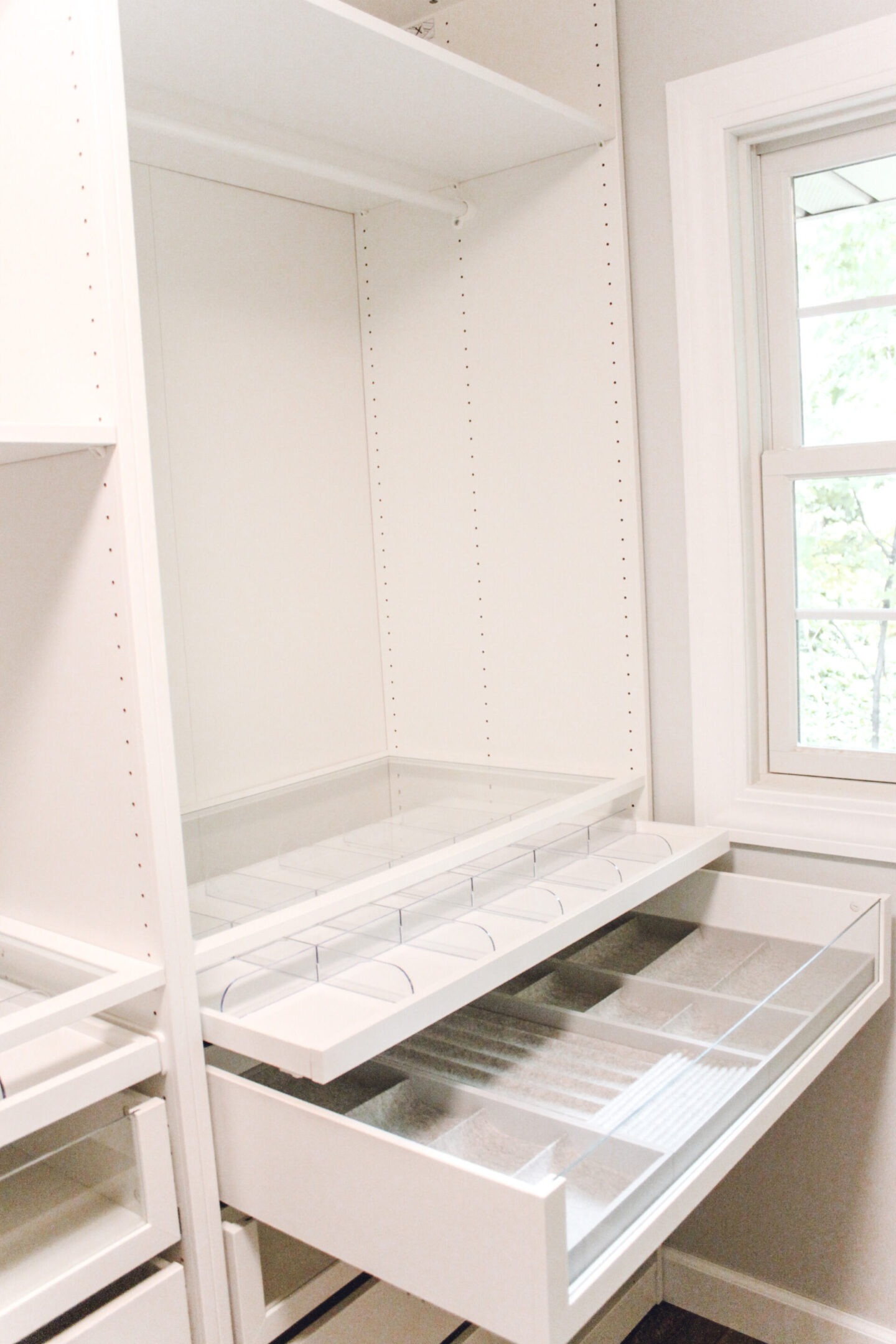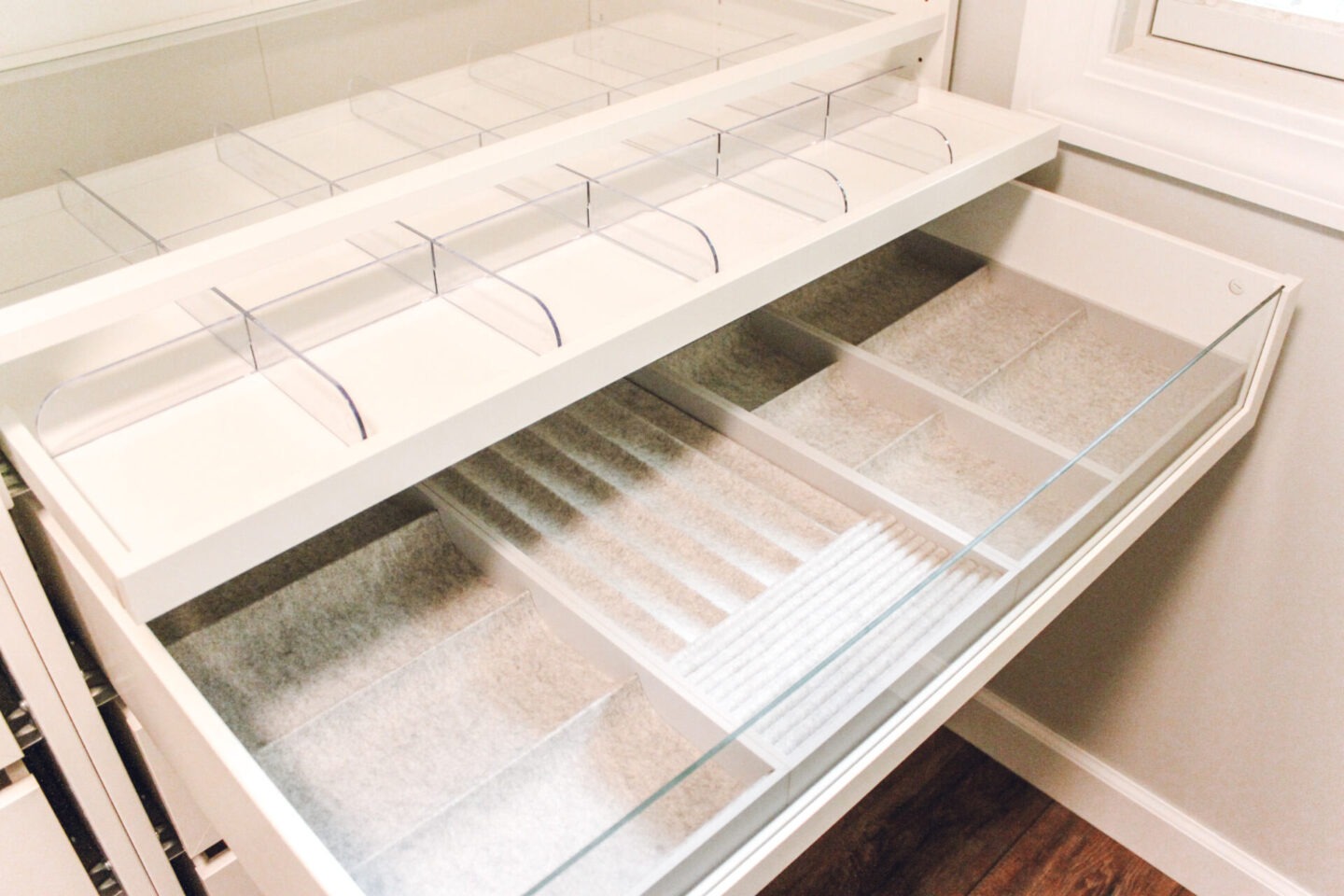 Customizing each Ikea Pax Wardrobe is where it gets really fun. You can design it for exactly what you need. If you want a ton of shoe storage they have that, jewelry storage, accessories and literally everything you can think of. I did a drawer for accessories, jewelry and pull out pant racks. I also added shoe storage on the bottom. After living with this closet for over a year- I have been really happy with the layout. But, what's nice is that if I didn't love it, I can easily change out what I have.
Tips & Tricks for Ikea Pax
Don't forget the pieces called Variera. They are the little plastic pieces that fill in the extra holes that you don't need. You can see them all in the pictures above. Filling those holes makes the closet look much more high end and complete. I didn't remember to order them at first but it makes such a huge difference so I highly recommend them. If you're thinking my closet is way too small, it would never fit these. I almost guarantee its not. With the different sizes of wardrobes available you can maximize even the smallest of closets.
Here is a link to the Ikea PAX Planner tool. It works best on a larger desktop screen, if you have it available. You can also save as you go; just make sure you write down the unique number they give you to access it. If you want to see my design plans these are my codes: 3swd4d & 3t88wj. For reference; our closet is 119 in X 84in. I hope my Ikea PAX Closet helps you design your dream closet!