I am so excited to share that I will be doing home makeovers for deserving, families in need a regular thing here on Inspired Reality Blog. After making over my brother's home for him and is family, I knew this is exactly what I am meant to be doing. There is nothing I love more than creating cozy, inviting spaces and turning a house into a home. So, I recently began taking nominations for local families. If you have someone you would like to nominate click here.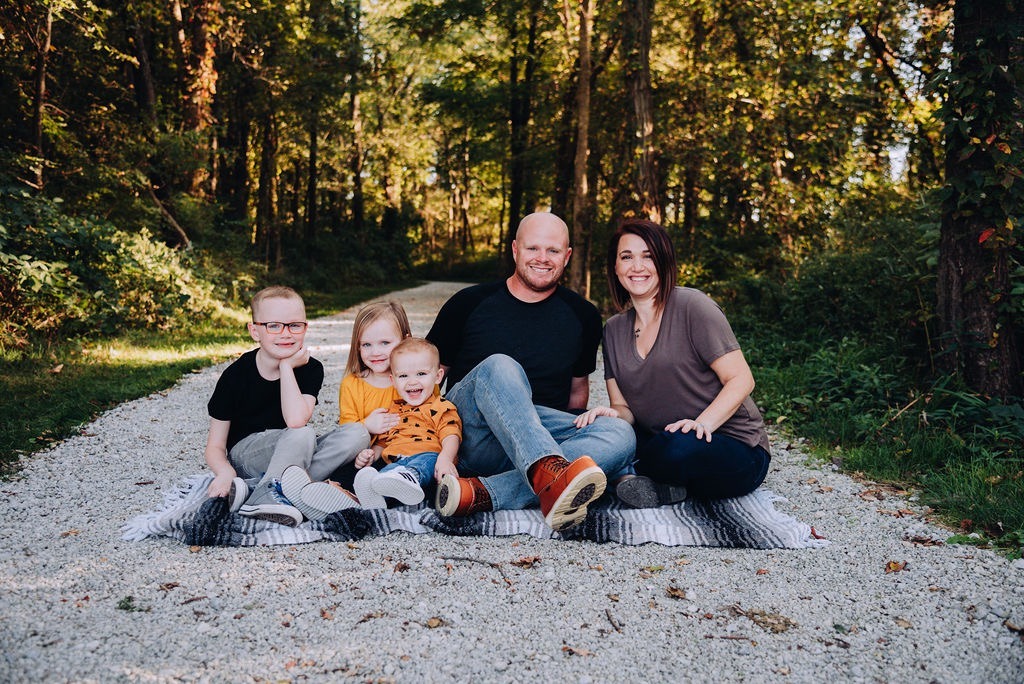 Meet the Shrivers
My first (non family) home makeover project will be for the Shriver Family. The Shriver's have three children Mason, Sydney and Maddox. Their oldest child Mason suffers from Ehlers-Danlos syndrome. This is a syndrome that directly affects Mason's every day life and his family as well. It is a disease that weakens the connective tissues in the body. He has his good and bad days. But, on the bad days walking is not always possible for him. Tiffany (Mason's mom) recently started a blog all about living with a child who has Ehlers-Danlos syndrome. Check her page out here to learn more. Bryan (father) works full time and then some to support his family. The cost of raising a child with special needs is immense. There is no room in their budget for extras like fixing up bedrooms. That is where I come in to help.
Why the Shrivers?
I chose this family for many reasons. Their story really stood out to me but what made me decide I needed to do this for this family was when someone nominated Tiffany to have her master bedroom done because she puts all of her effort, love and attention into her children. They talked about how selfless she is and deserving of a relaxing master bedroom after dealing with the many stressors they face daily. Tiffany, unknowing that someone even nominated her; got on and nominated her son and daughter to have their room made over. The fact that multiple people nominated Tiffany and she got on, not to nominate herself but to nominate her children spoke volumes about who she is as a person and mother. It was then that I knew I needed to do this for the Shrivers. Their story is beautiful and I am honored to be a part of it.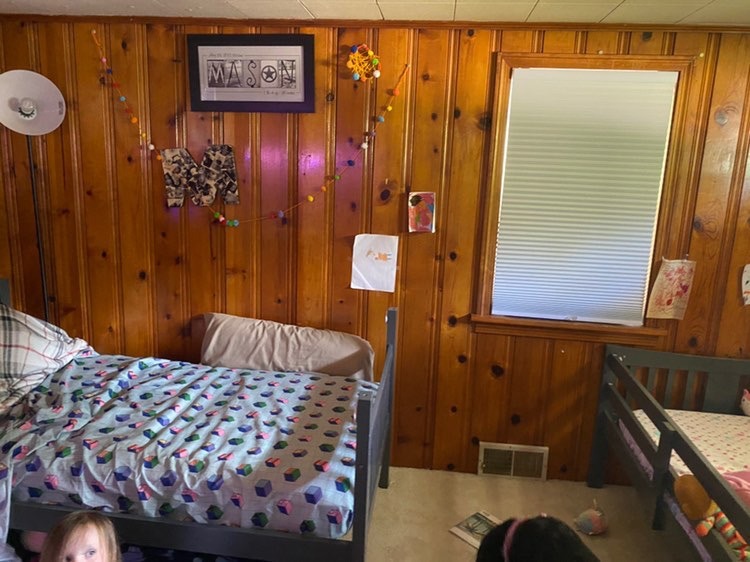 Kids Shared Room Update
Mason and Sydney share a bedroom that has dark paneled walls and just the essentials. Because of Mason's condition he spends more time in his room than an average kid and has been begging his mom to make his room better. Tiffany and Bryan just weren't able to afford it. After doctor bills, office visits, physical therapy appointments and running on one income; it wasn't possible. So, my plan is to make this room functional, accessible, calming and a place the kids love to be. Any brand I have told their story to has been on board to help sponsor this project.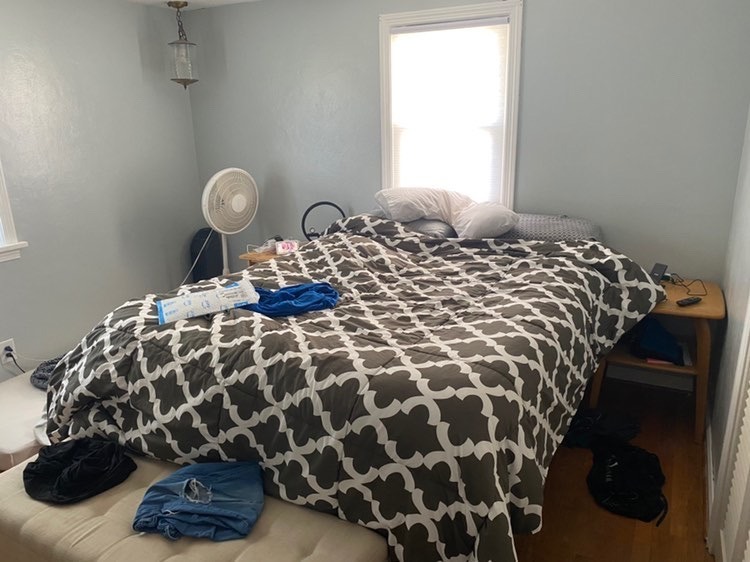 Master Bedroom
Their master bedroom is similar to the kiddo's space; just the essentials. I am a firm believer that a master bedroom should feel like an oasis. Especially, for these parents who have the weight of the world on their shoulders every day. I want to make this a place they can go to escape their daily stressors, relax and unwind. The bones of both rooms are great and I know I can make these spaces so much better for this deserving family.
How to get involved & help?
Even with the items, supplies and materials I was able to get sponsored there are still more items that the Shrivers need. I will write out a list of what we still need to get for this family. If you are able and willing to donate any amount would be greatly appreciated. A little goes a long way; when we all come together! Monetary donations to help fund this home makeover can be sent to my PayPal: [email protected] or my Venmo: [email protected].
Items Needed:
Queen Headboard
Nightstand
Accessible twin Beds
Dressers for both rooms
Organizational items
Bookshelf
Thank you so much for taking the time to learn more about the Shriver family. I am so grateful to be able to do this for the Shrivers with the help of my community on here. Make sure you follow me on Instagram to watch the whole makeover process. Stay tuned for the full reveal when this project is completed by the end of next month (July 2020) and thank you so much for any and all donations.