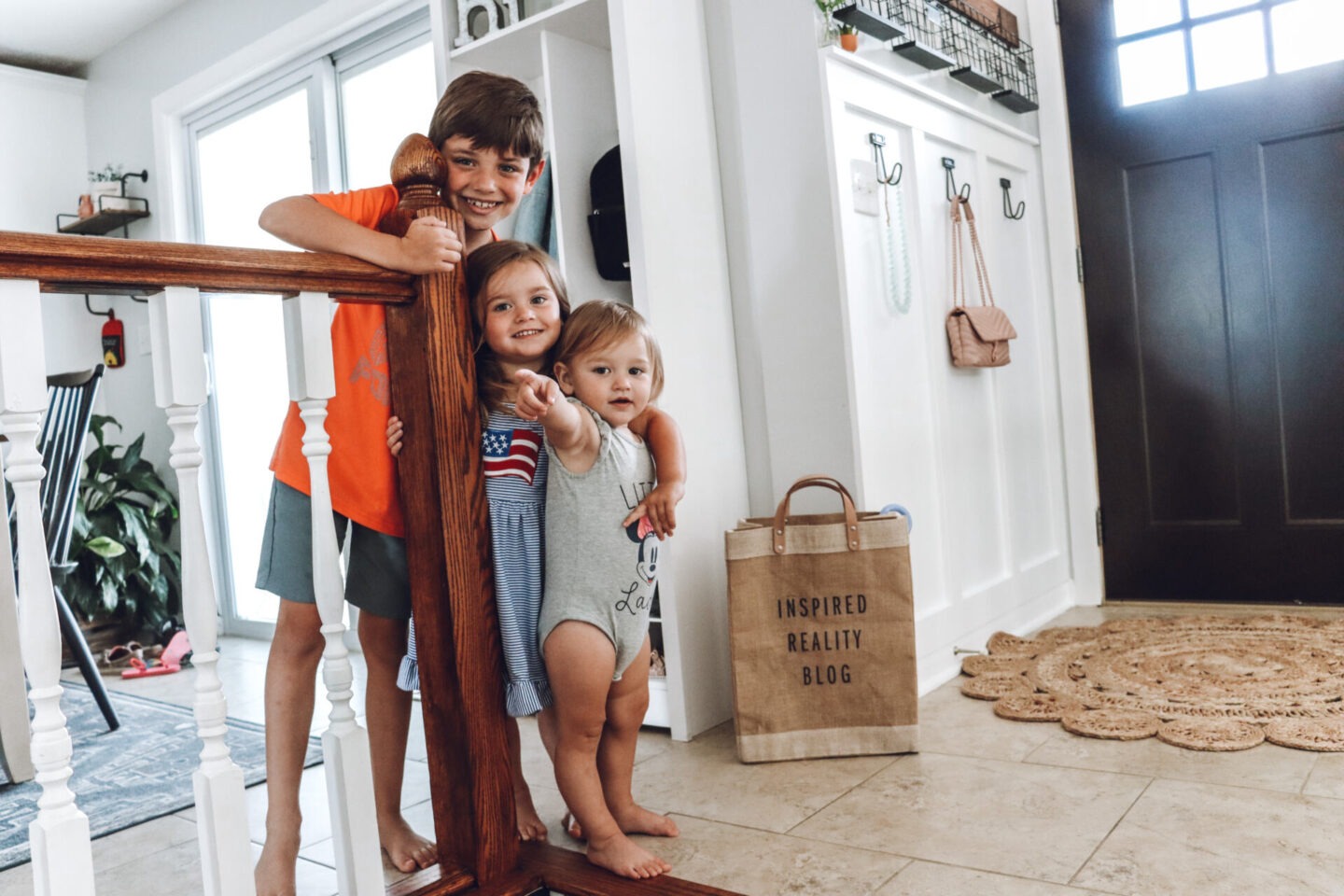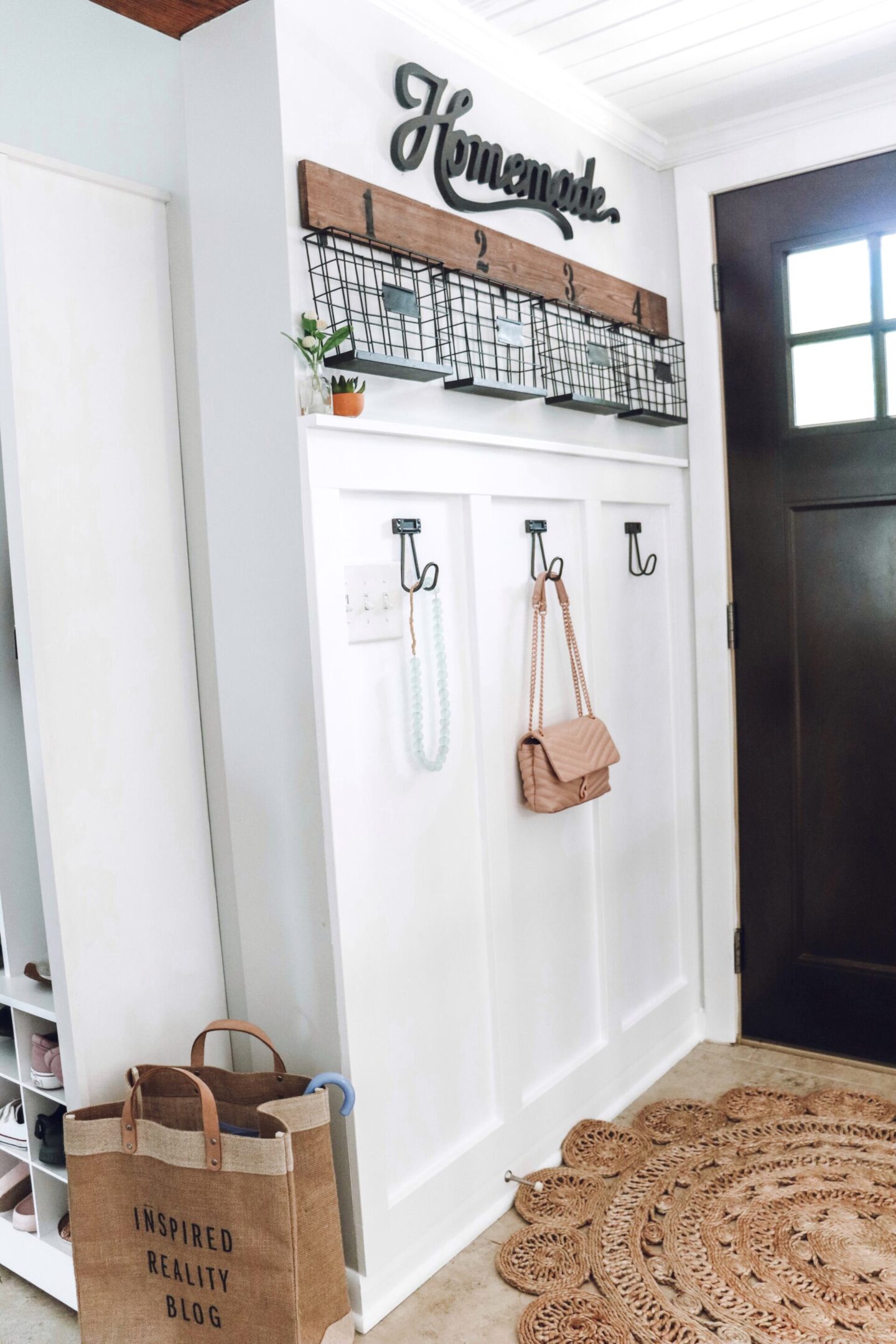 We have a teeny tiny entryway. For years I have been trying to maximize the space. You can check out how I updated it two years ago here. With those updates it definitely made the space more functional but, I still always felt like something was missing. So finally, one day I had a revelation for our board and batten entryway update. Behind the door needed some extra hanging storage This was seriously the most budget friendly update too.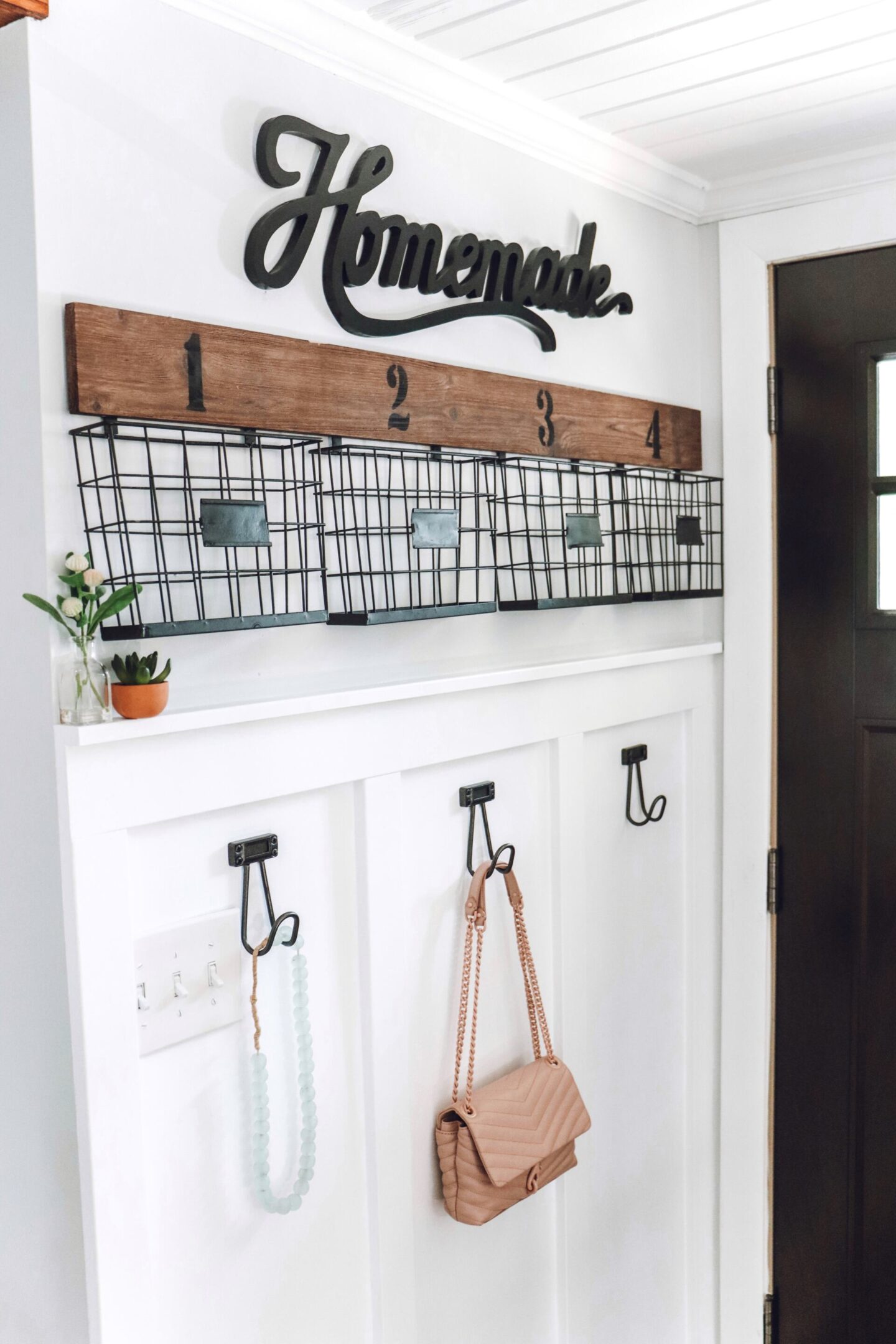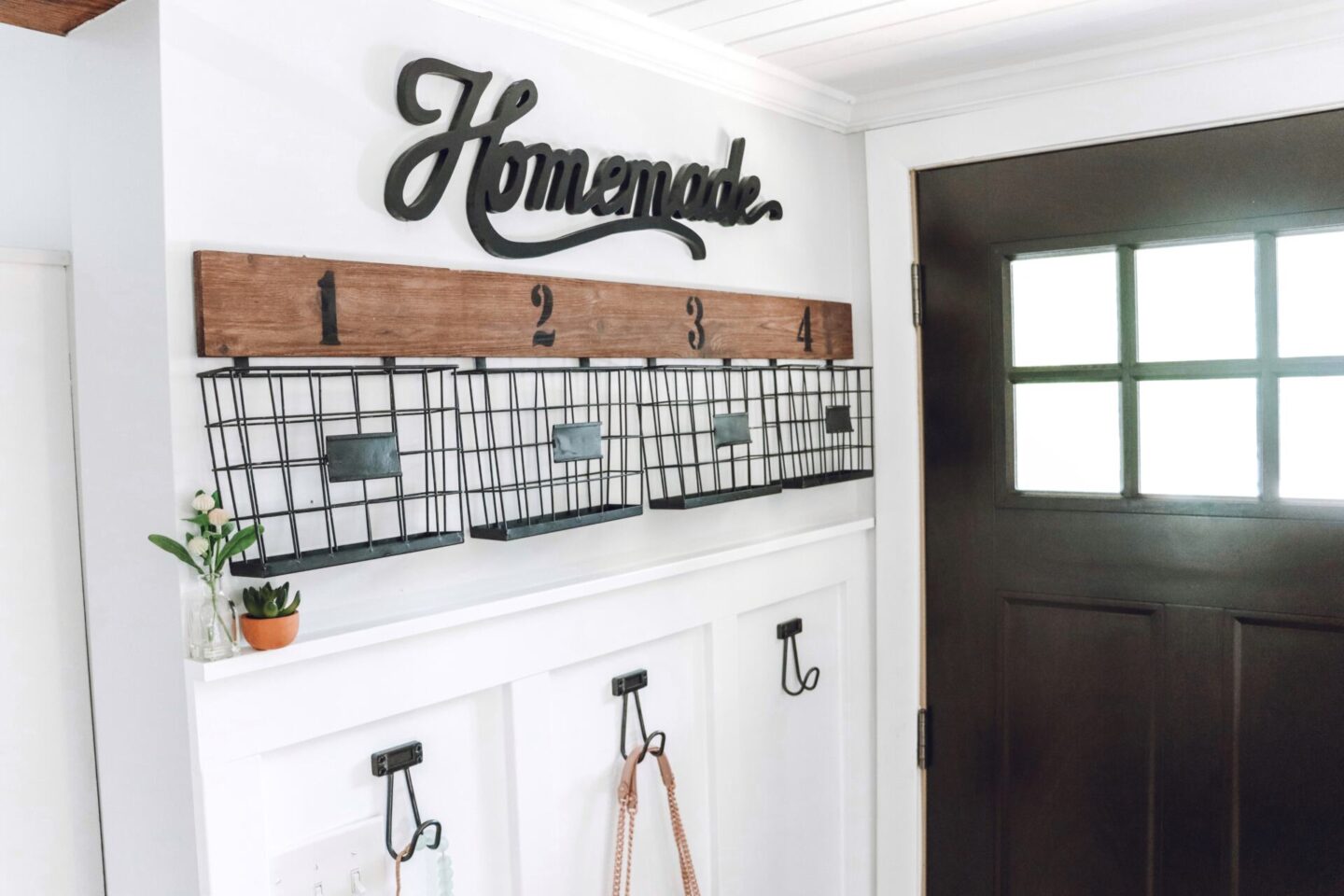 Materials & Cost
This entire project cost less than $50. I did have leftover paint so if you need to buy paint it might be just over that. I went to Home Depot and got Primed MDF wood boards. I used 1×4's for the top and bottom, 1×3's for the vertical pieces and then a 1×2 for the top ledge. I had leftover paint in the color Fresh Kicks by Clare. This is the best neutral, bright white. I also bought paintable caulk to fill in nail holes and seems.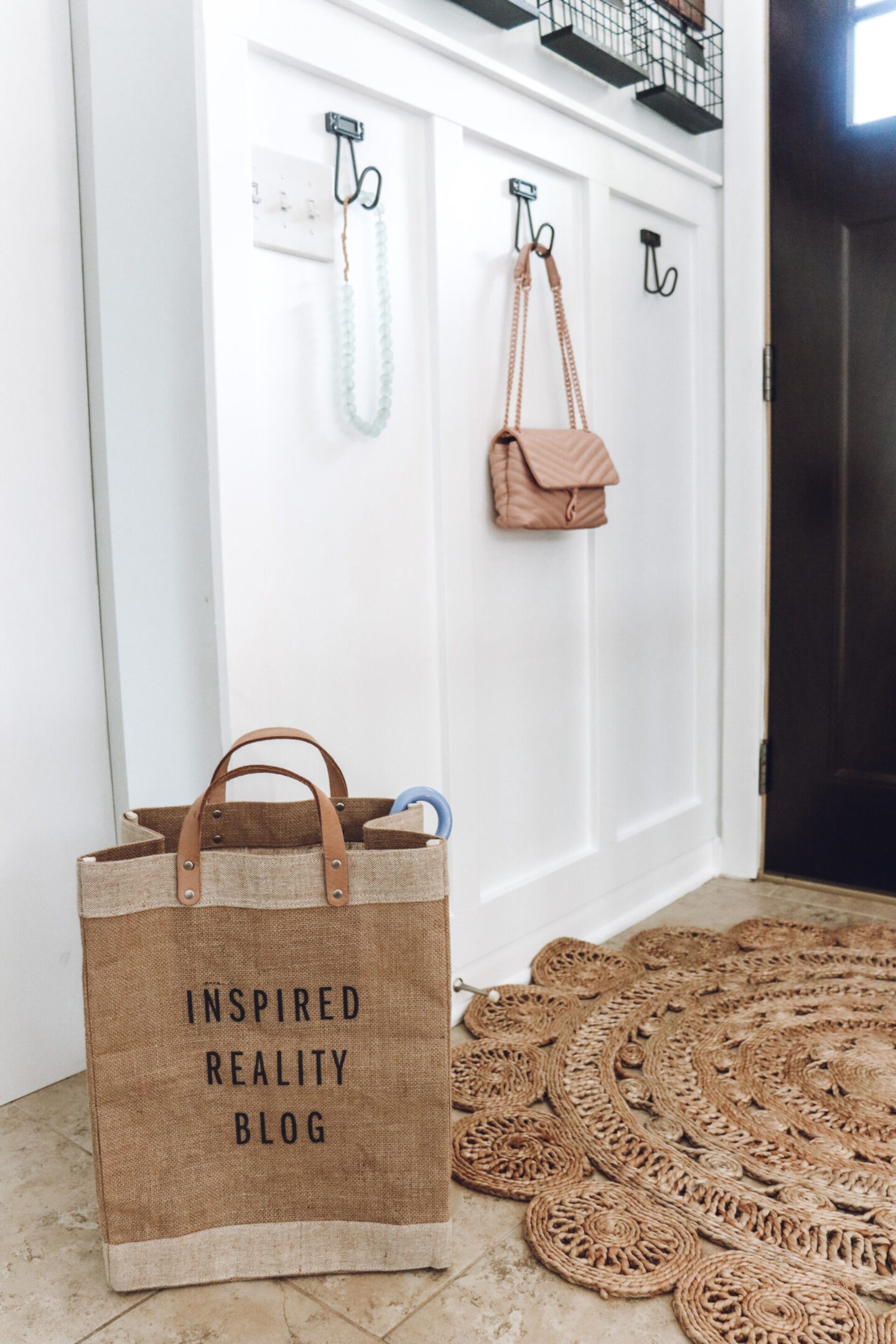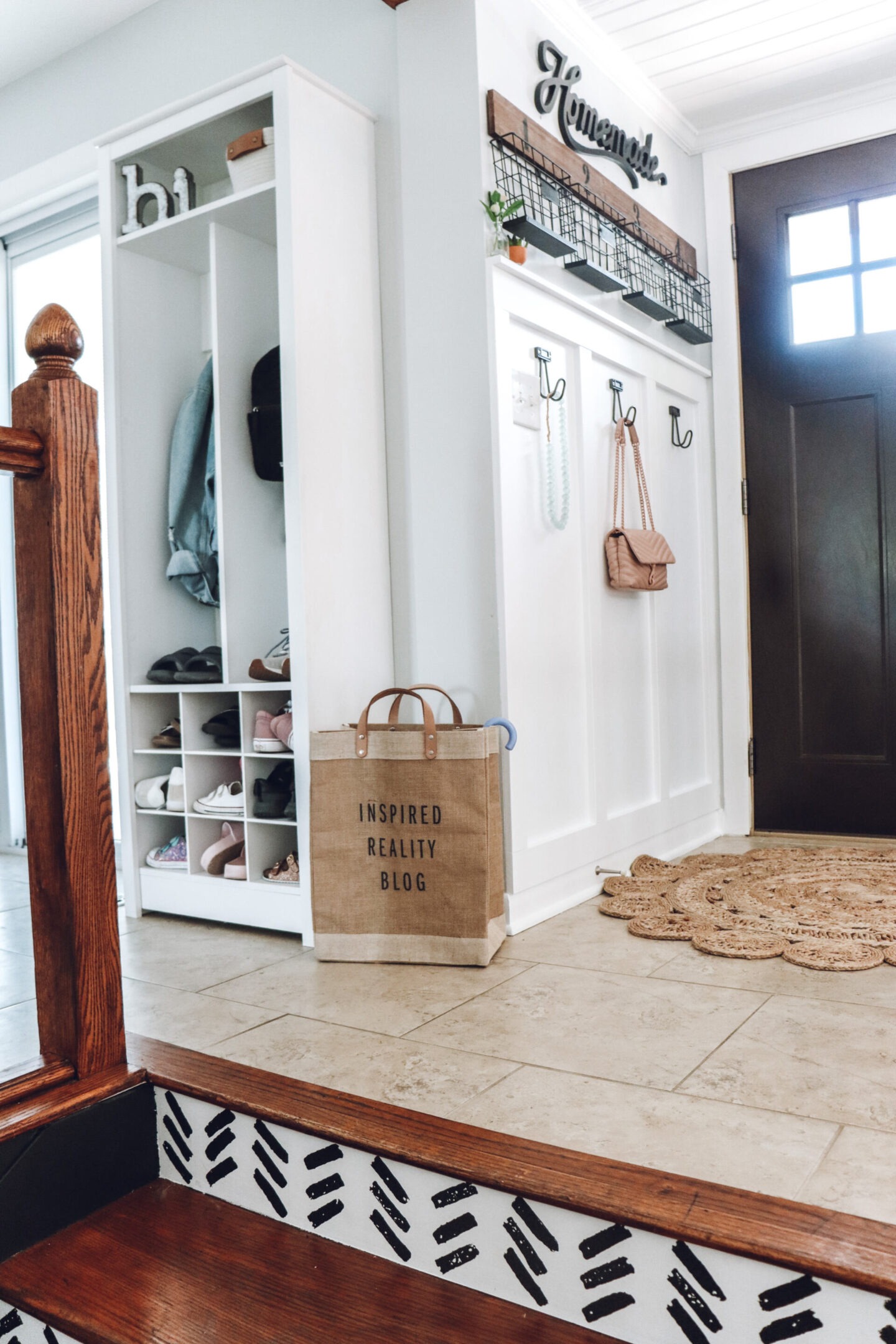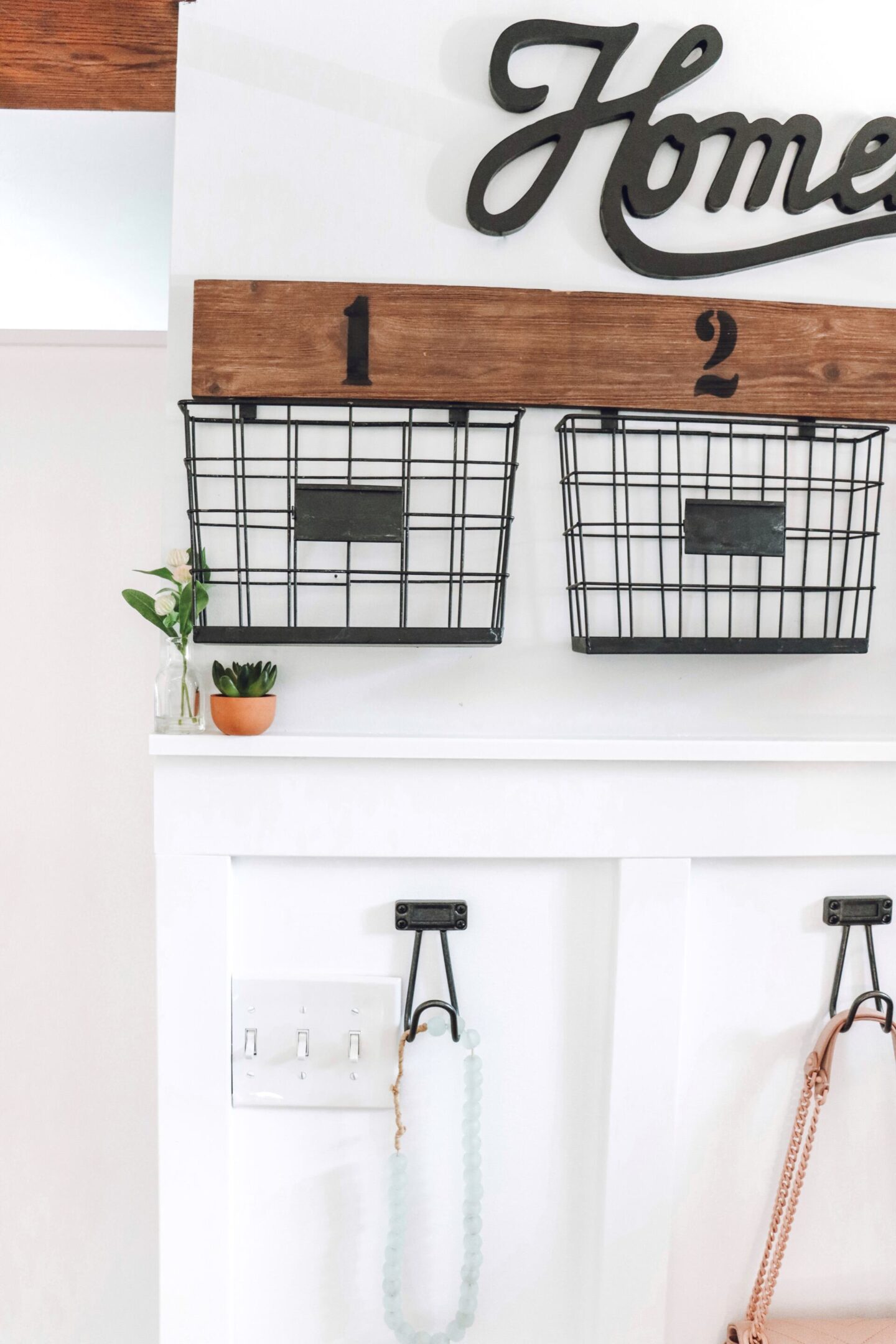 How To Do Board and Batten
My husband is the DIY-er so he nailed everything up, cut the light switch plate to fit, and caulked everything. If you have a saw; its a very easy DIY project. I think true board and batten has wood board behind but I actually just painted the wall white. It gives the same look but for less and easier. I added in the black hanging hooks. These are the hooks I have throughout my entire home and love so much. They are industrial and oversized and just perfect.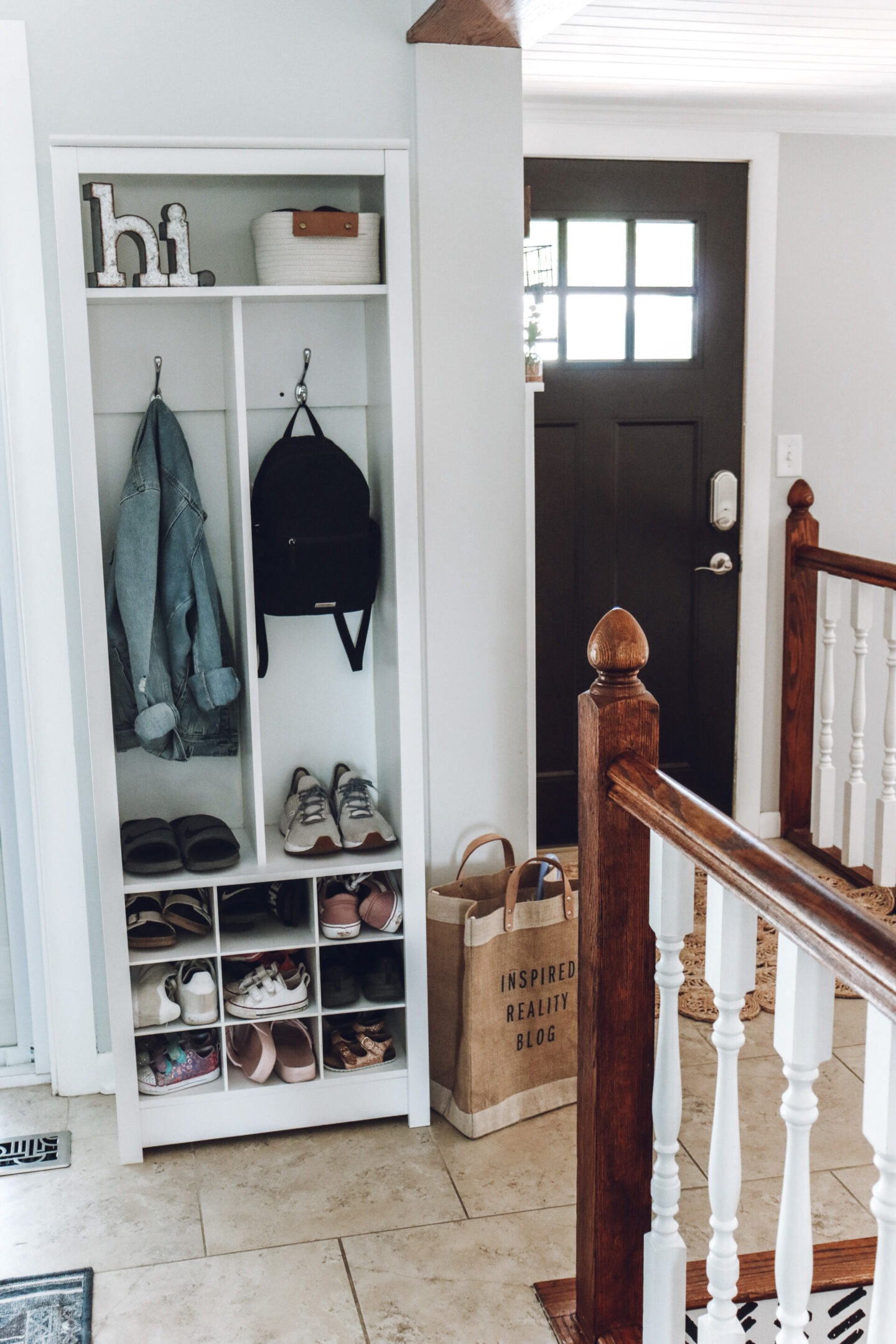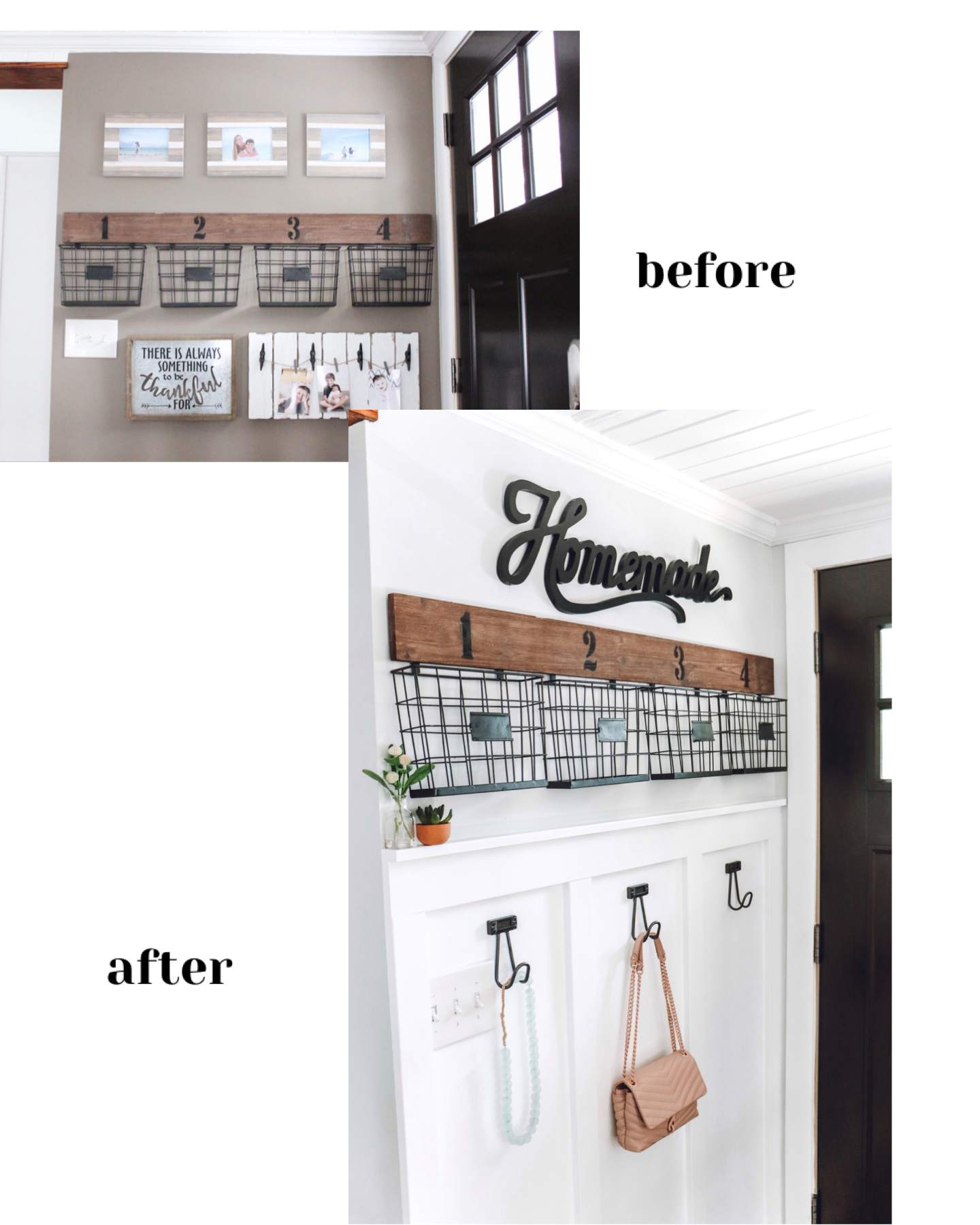 Links to shop
I know I've started this before but I am all about making the most of every square inch of my home. Our board and batten entryway update was a great way to add functionality and design to a spot that was lacking. I got the Homemade sign and metal baskets from Hobby Lobby. The shoe storage cabinet was something that we had, that my husband customized to fit our space. He installed it flush to the wall and caulked around it to make it feel more like it was a built in rather than just a piece of furniture we ordered. It is just over $100 and well worth it for small entryway solutions.