We have a small entryway at our house with little space for shoes, jackets, and bags. Typically you could find a book bag, diaper bag, and a purse draped over the back of a kitchen chair or on top of the kitchen table. Shoes were scattered and we were constantly tripping over them. It drove me nuts!! So, we decided to spruce up our entrance. We started with a new back door. We love how our new door lets light in.
My husband took care of hanging the door and trimming around it, and my job was to find a solution to our storage needs. I had my eyes on a few different storage ideas but my options were limited because the space we have is small. I searched Pinterest and found some really awesome ideas. Including a DIY Hall Tree Bench. But, since we are already in the middle of a few DIY projects (that I can't wait to post about) I decided to opt for store bought on this one.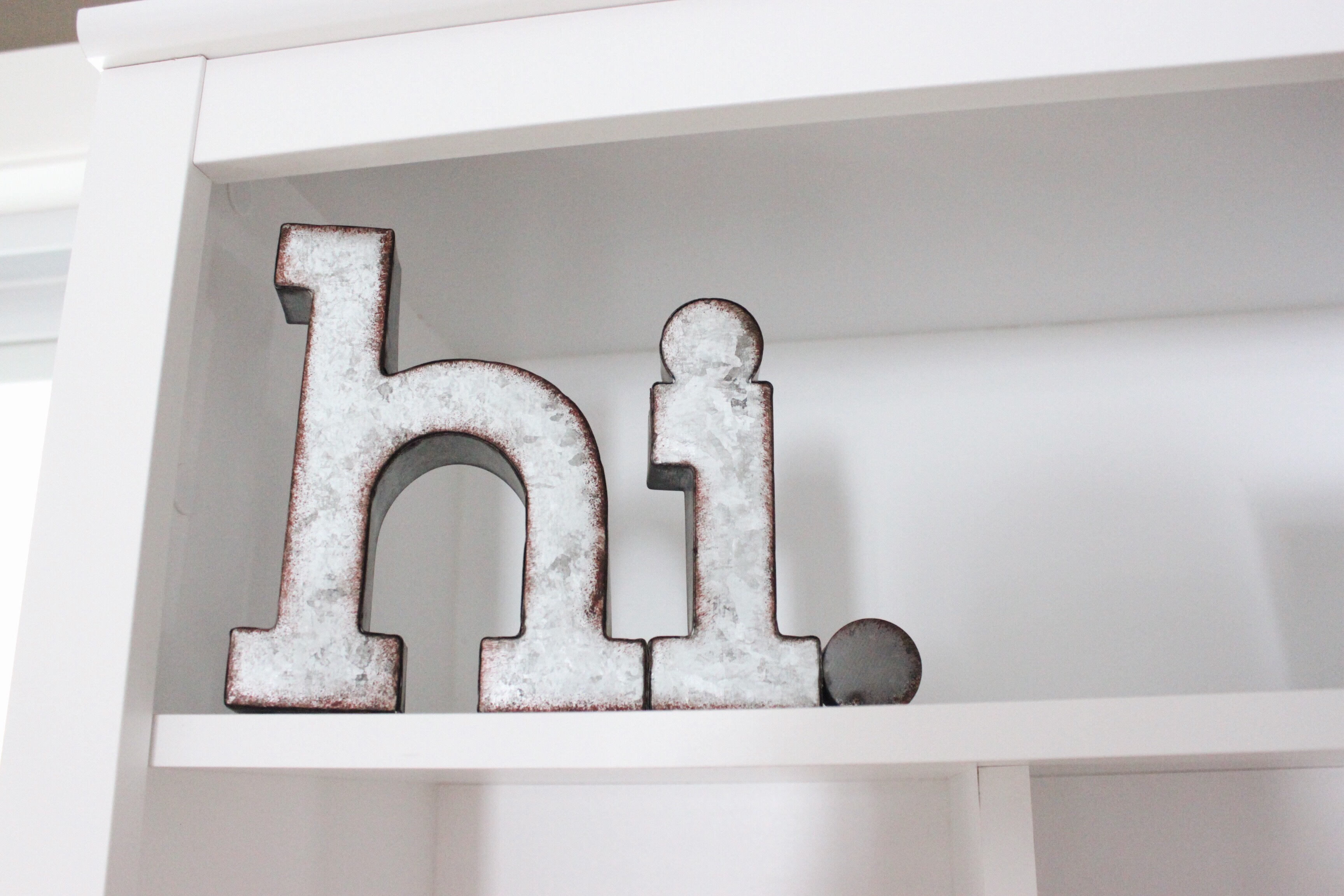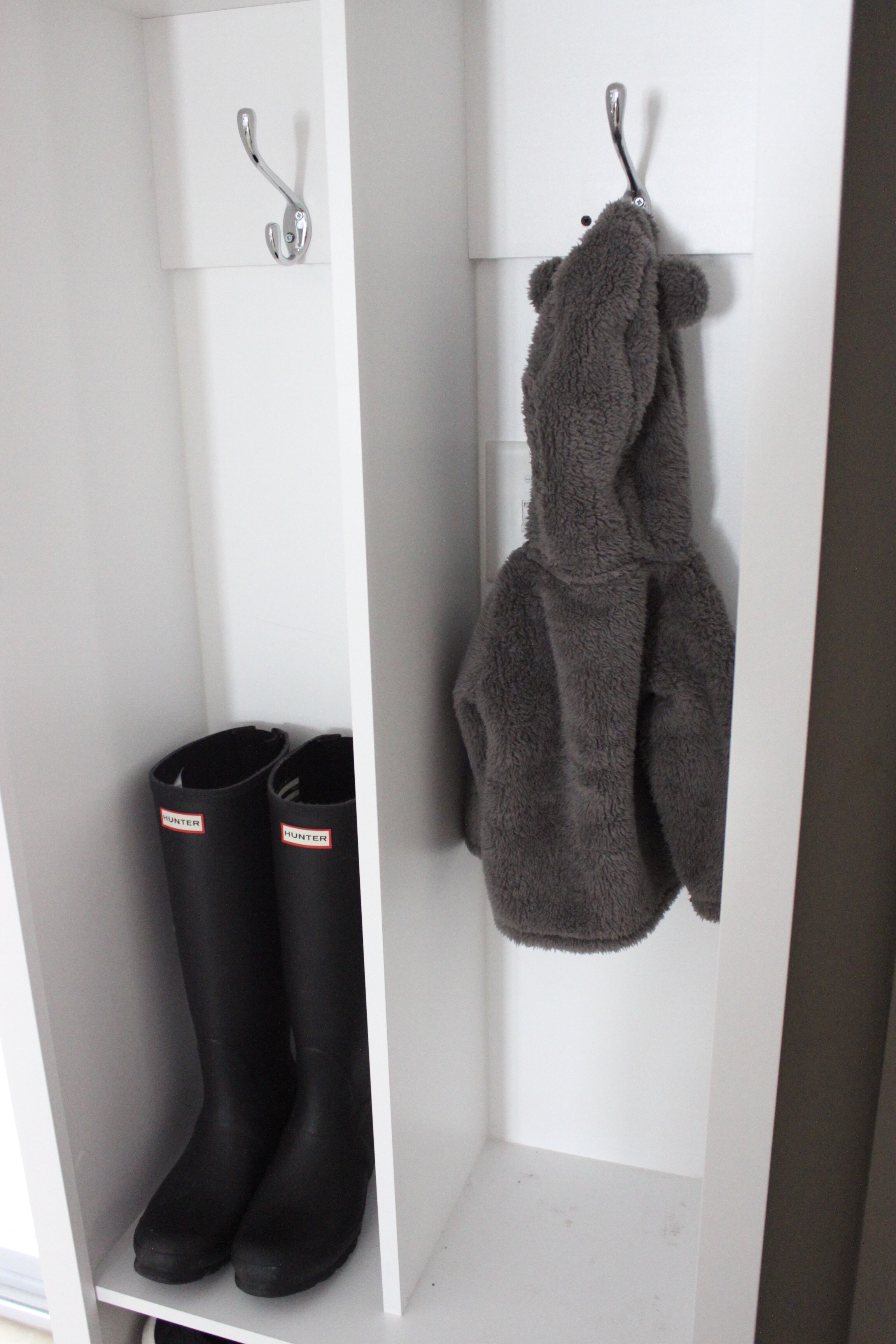 When I found this organizer I was so excited because it had a solution to our shoe and bag problem. I also loved that it came in white (There is a wood finish as well). In our kitchen we have darker cabinets and granite so I love to lighten the space up with white pieces of furniture. Now, I can't promise its always going to look this pretty and "staged" but it definitely has much more functionality than before.
We use the space behind our door for organizing mail, homework and the other random pieces of paper that seem to accumulate. It is also a little space to decorate and change up pictures. I love frames with clips that makes it easy to change up the pictures frequently. I hope this helps give you some inspiration for your small entryway.