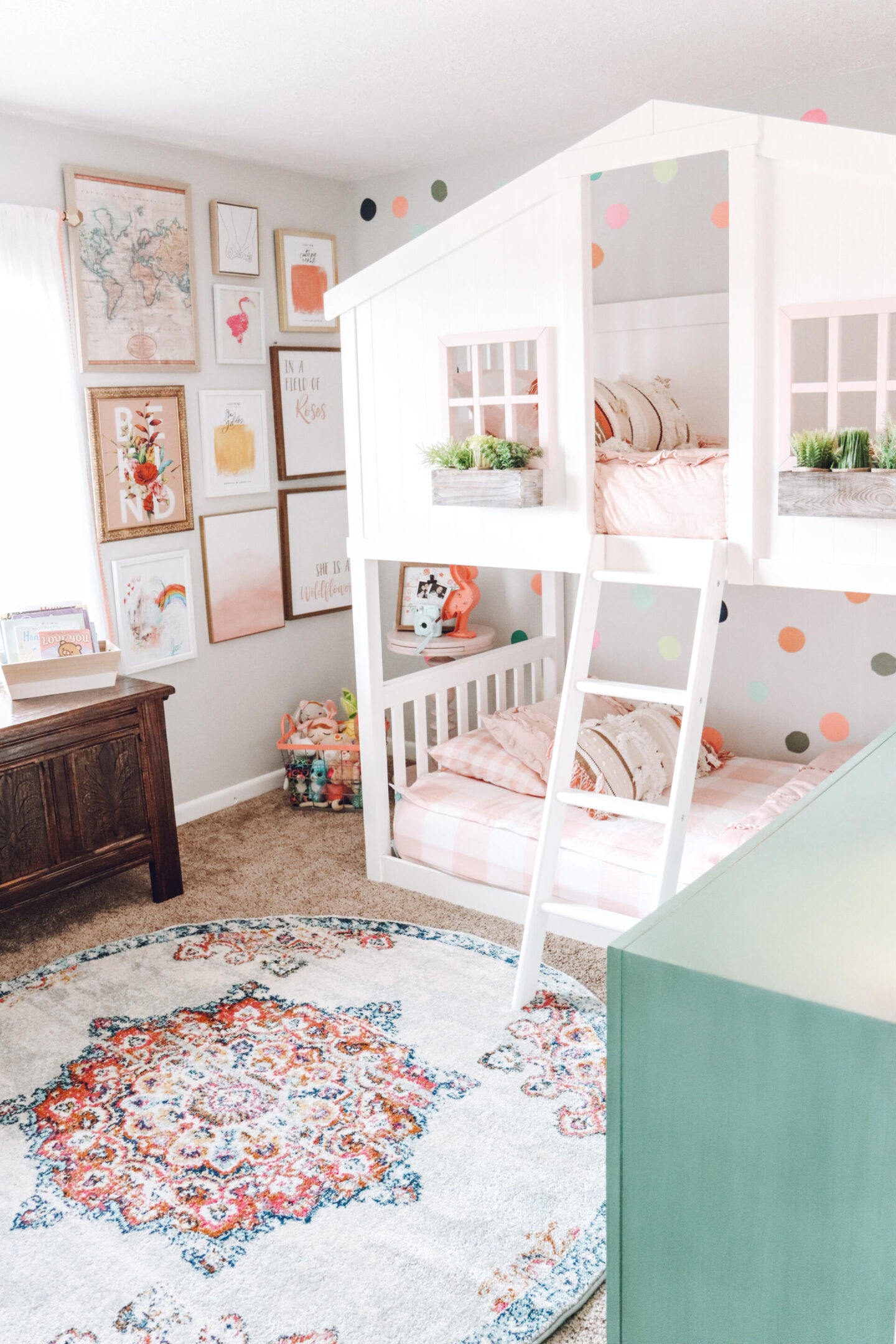 This post has been months in the making. AKA I took these photos months ago and am just now getting time to write out the blog post. That is life with three kiddos. Okay, so let's get into it; here are the details of Cece's big girl bedroom. Kids spaces are probably my favorite to decorate. I went to school for Childhood Development and had a classroom for a short period of time, that I loved to decorate. So, I always take a piece of that into my decorating style with my own kids spaces. While, I personally love my stuff to be bright, neutral and a lot of white. I know that is not ideal for kiddos. So, I really try to take into account whether or not this is a space my child will will be happy to call their home/room.
Links to shop: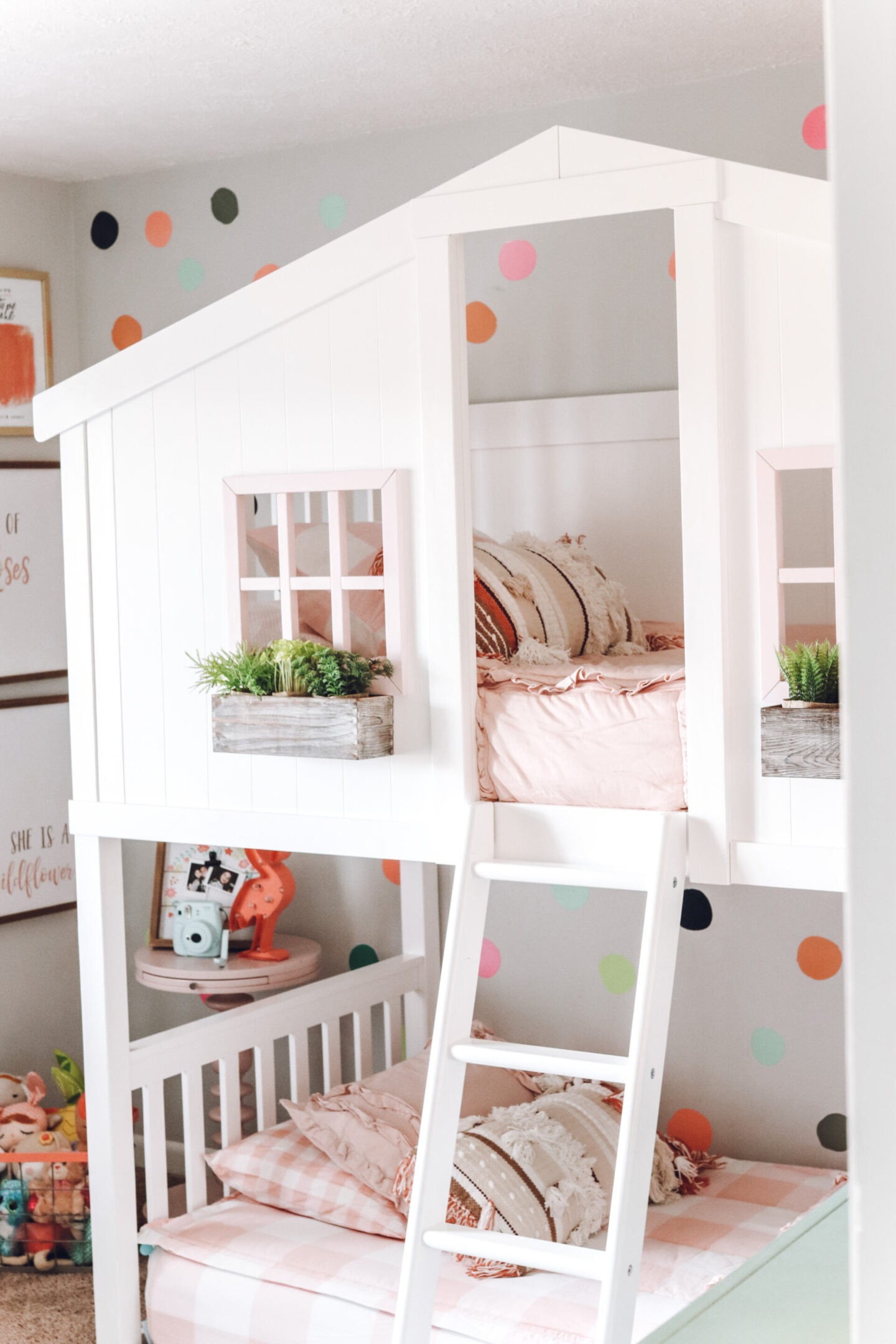 Lisa Frank Vibes
My inspiration behind Cece's big girl bedroom was something that I would have dreamt of as a child. I wanted it to be bright, rainbow filled and have a Lisa Frank vibe- if you know, you know! I thought bunk beds would be really fun and practical for years down the road when the girls want to sleep in the same room. When I saw the house bunk beds on Pottery Barn I was in love. But, the price tag was a little out of my budget. I found these on Amazon for the deal of the century. It's sold out on Amazon but currently in stock at Home Depot for a great price.
Best Bedding For Kids
When it comes to kids bedding I love Beddy's. I have it Vinny's room too, which you can check out here. If you have bunk beds; it is such a game changer. But, honestly for all beds its great. It is a one piece system that zips apart so the kiddos can easily make their own beds. Check out this blog post for more details or shop them here. Use my code TINAC for 20% off your bedding purchase. Just a little side note; Beddy's is also a female run brand that is always willing to give back to the community. When I asked for their help on the Shriver project; they responded YES right away. Truly; an amazing company.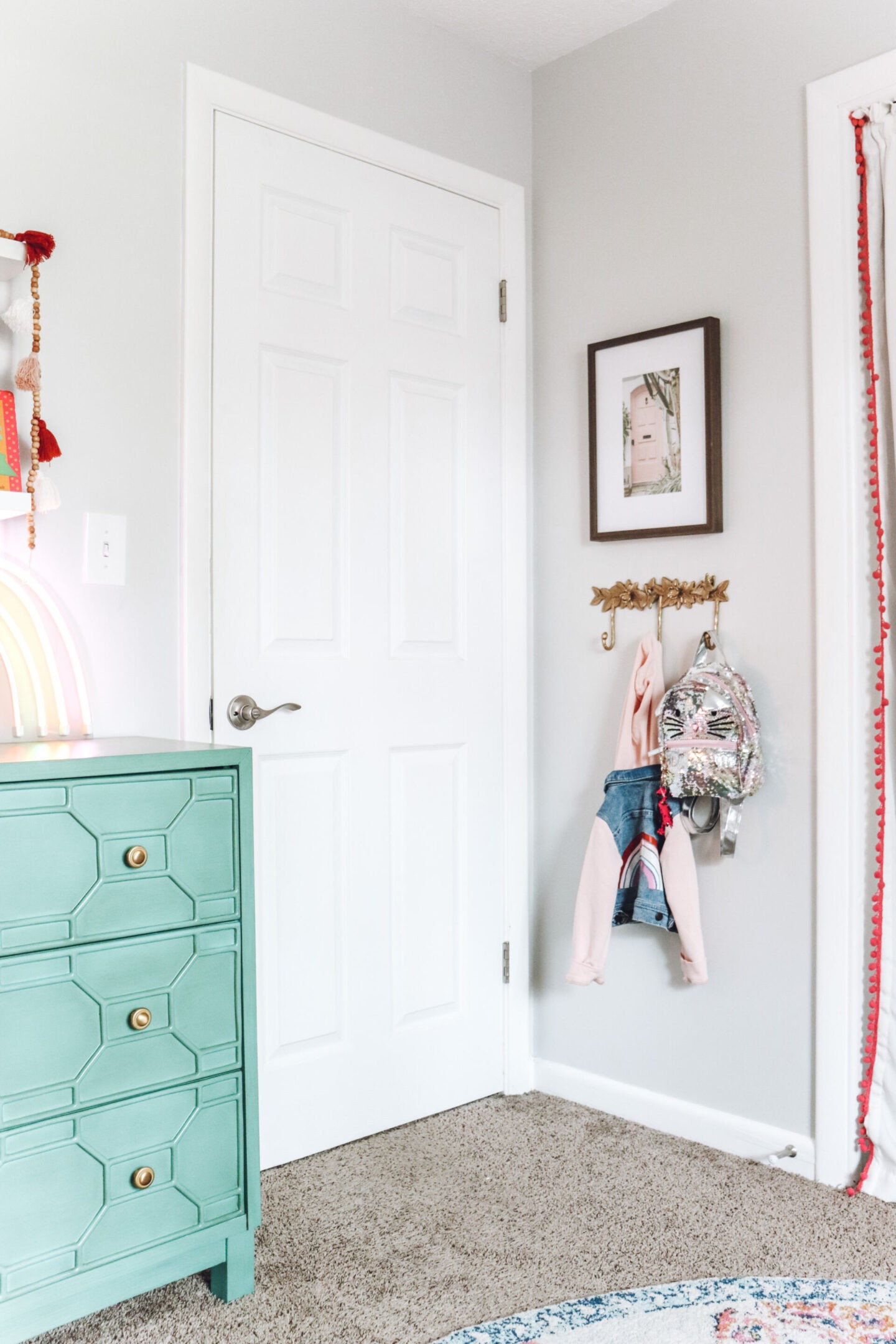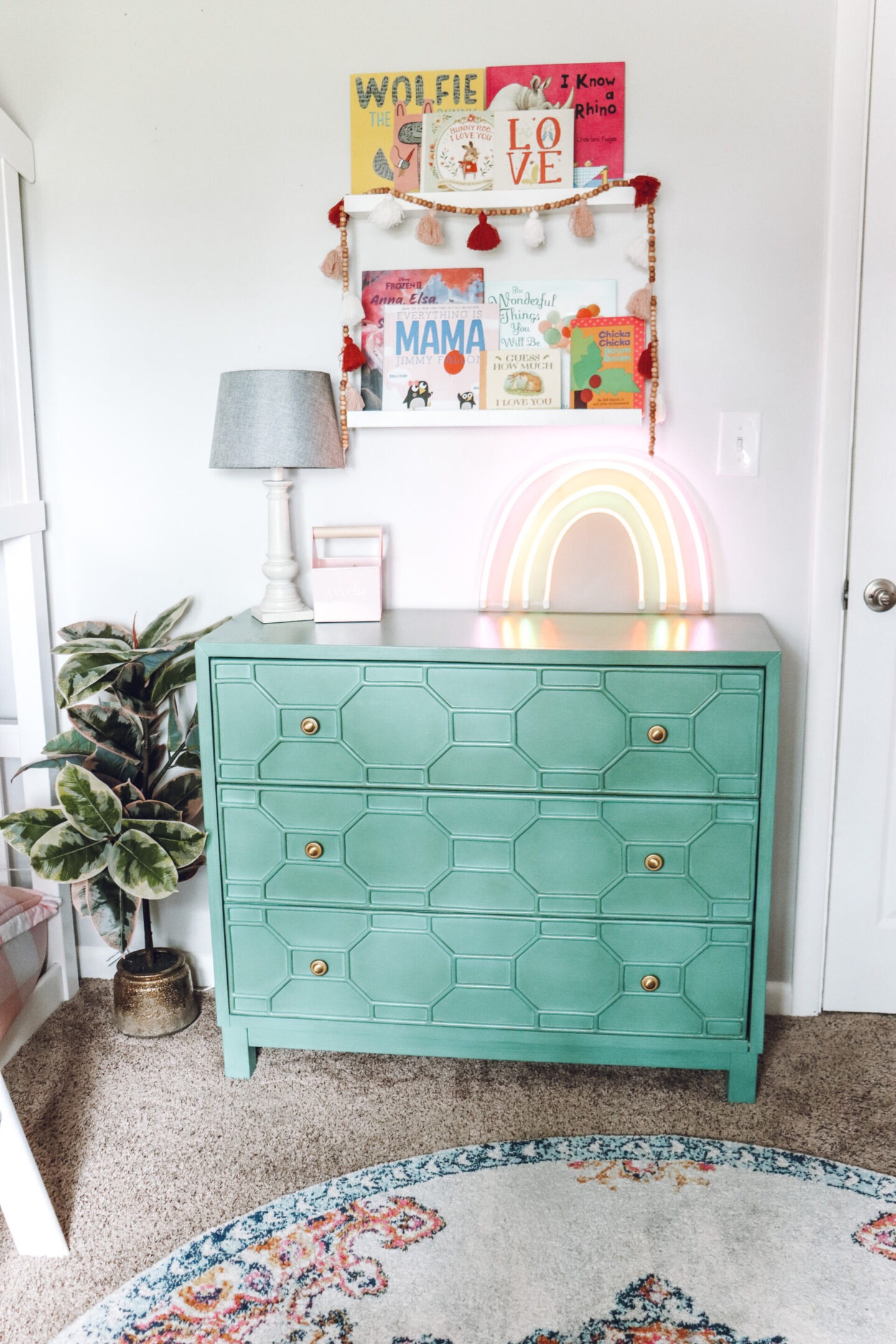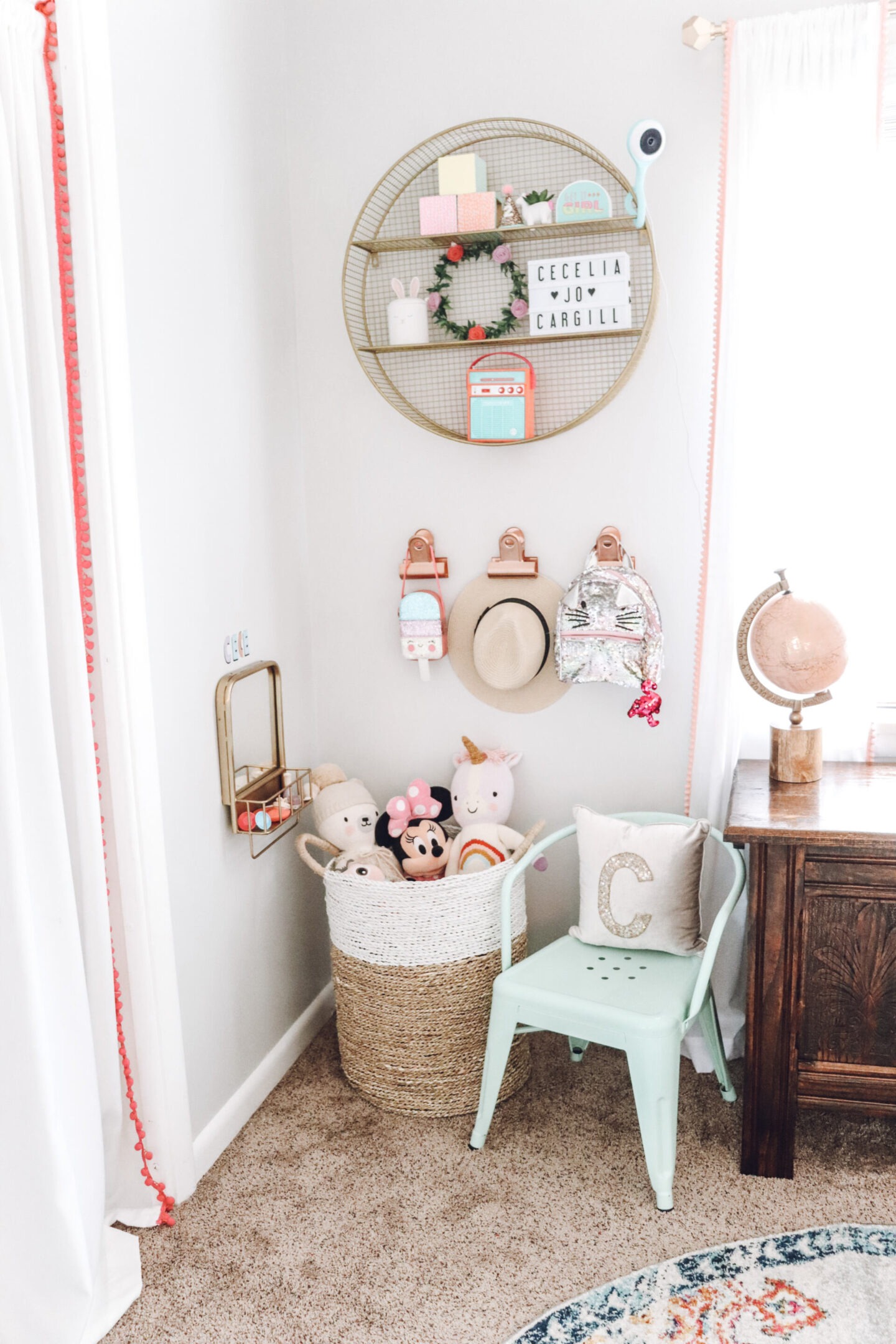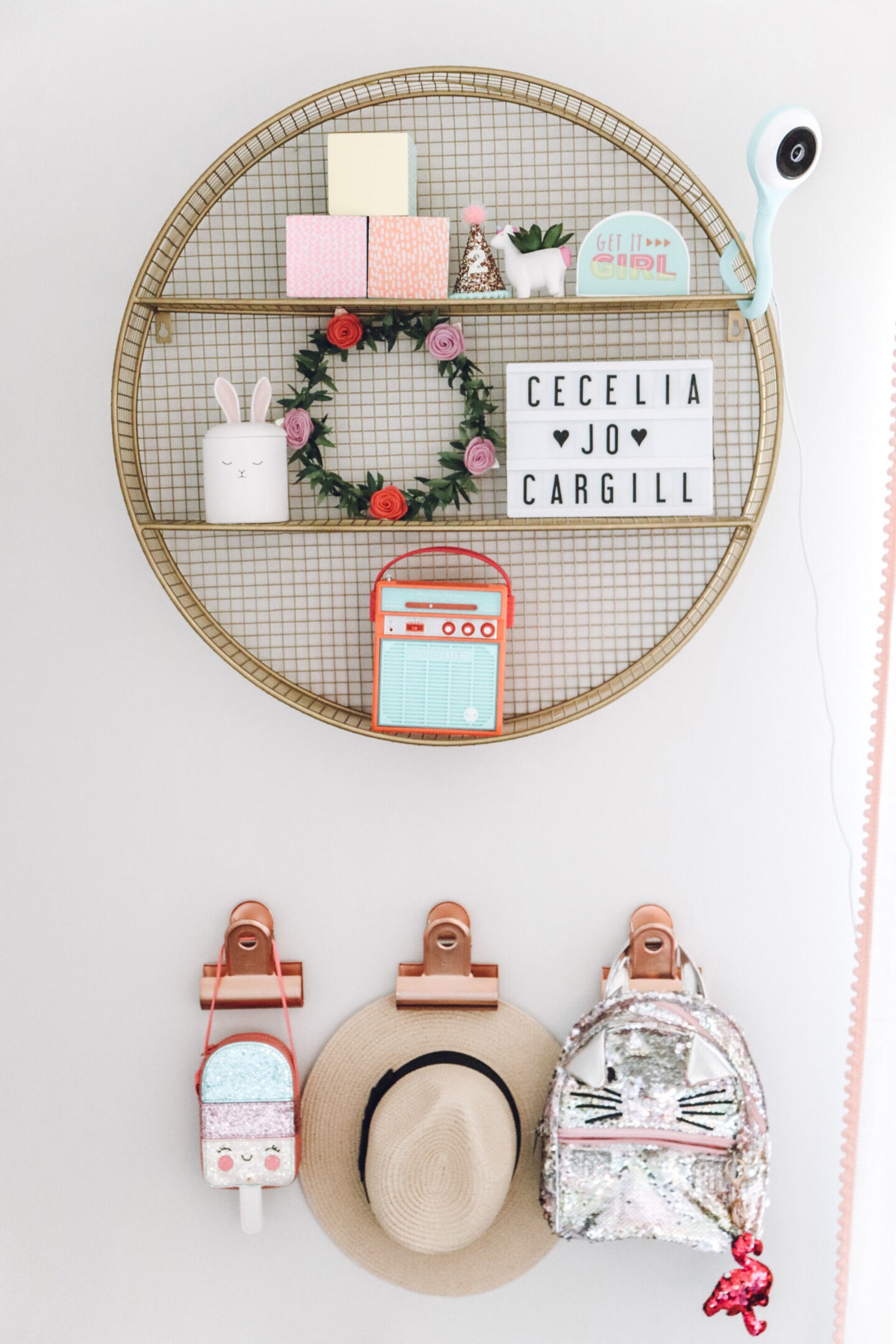 Functionality meets Design
I love to use up every inch in our home. I use all the little nooks and crannies to add functionality. Here I added the gold hooks to hang her jackets, purses and other accessories. I also switched out the hardware on this dresser from silver to gold. Gold went with her room much more and gave the vintage feel I was going for. I added in the round gold shelf and the oversized rose gold paper clip hooks underneath. I found these at the Container Store years ago but I recently saw these exact same ones at Hobby Lobby in the hooks section too!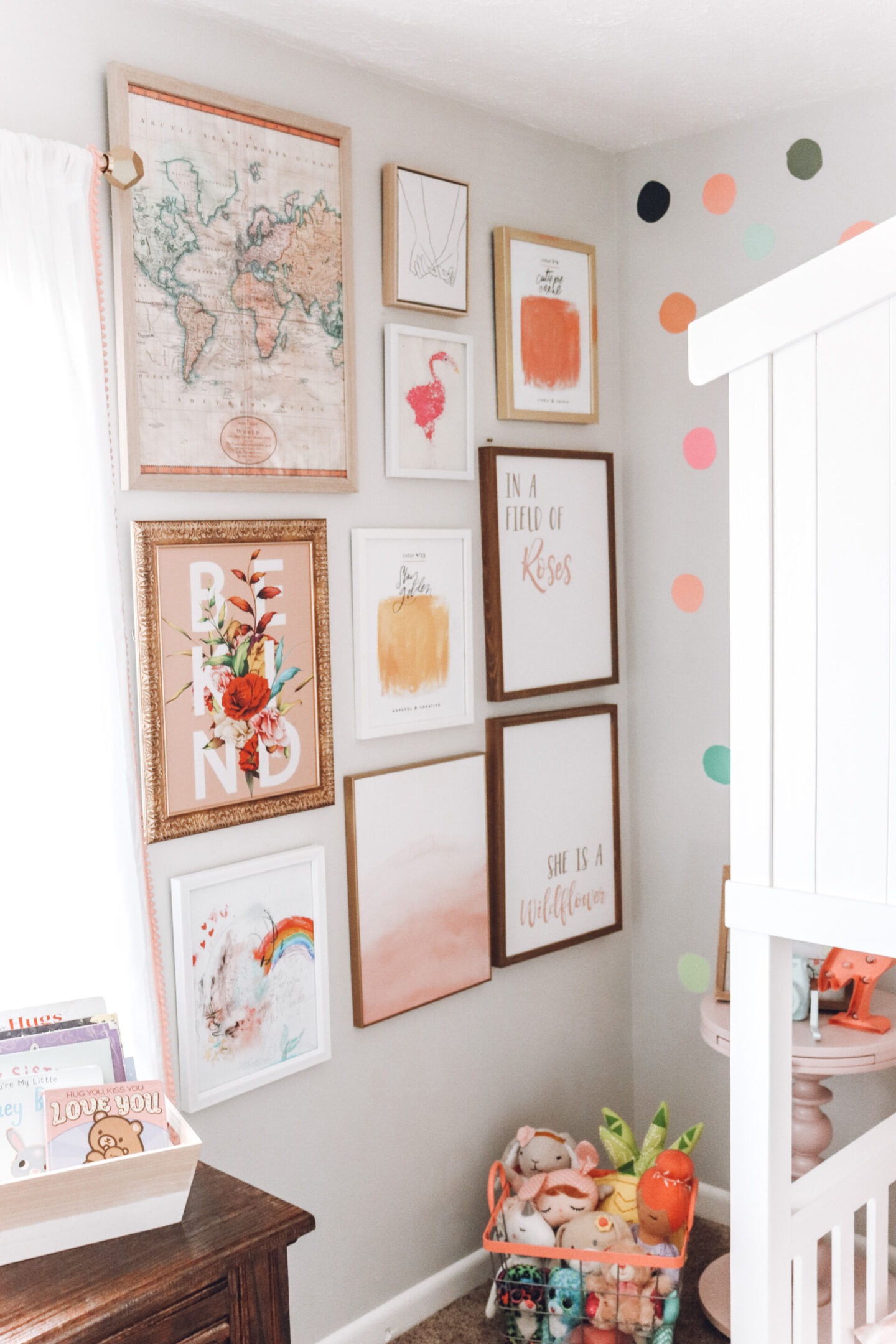 Gallery Wall
I have never been great at gallery walls but; this one is definitely my best yet. I loved putting together all of these fun, bright and colorful pieces of art. If you're ever looking for great gallery wall inspo; you need to check out my friend Erika at Peony and Honey. She is the queen of gallery walls. My favorite pieces on this wall are from Lindsay Letters. She creates amazing original artwork, check her out here. I also got artwork from Hobby Lobby, Target and Society 6.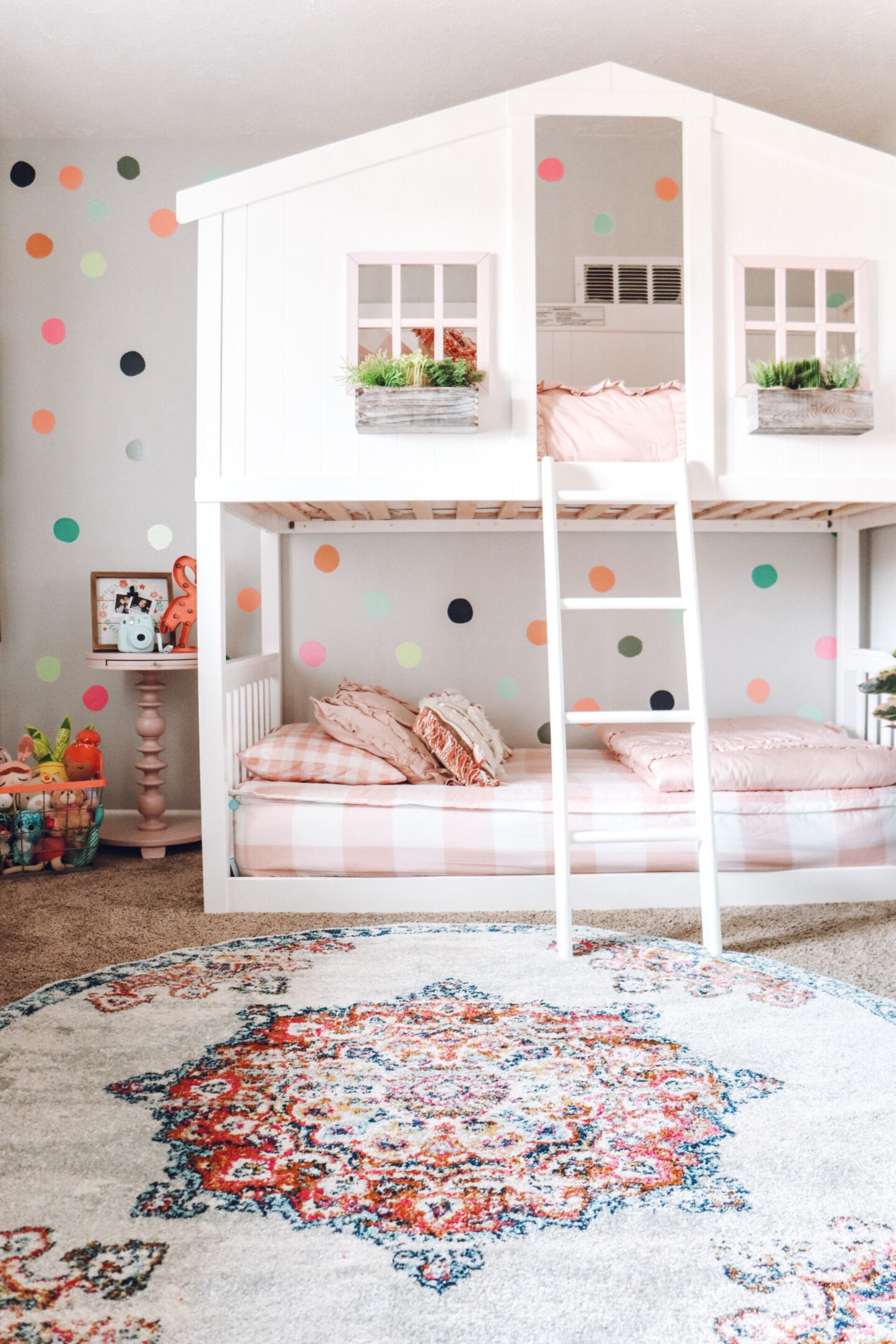 Links to Shop
I hope this post helps inspire you when designing a space for your little ones. I think Cece's big girl bedroom is my favorite spot in the house. As I'm typing this she is currently making a fort on the top bunk. It truly is a place she loves to cozy up and play in.