I think we can all agree that during the frigid winter months, cozy clothes are the best. I'm so excited to share this cozy aerie try on. Aerie is my favorite for comfy, cozy lounge wear and they did not disappoint this season. Their clothing also holds up for many seasons. I still wear leggings I've had for year and sweatshirts too. Everything I'm sharing are staple pieces you'll be reaching for now and for years to come.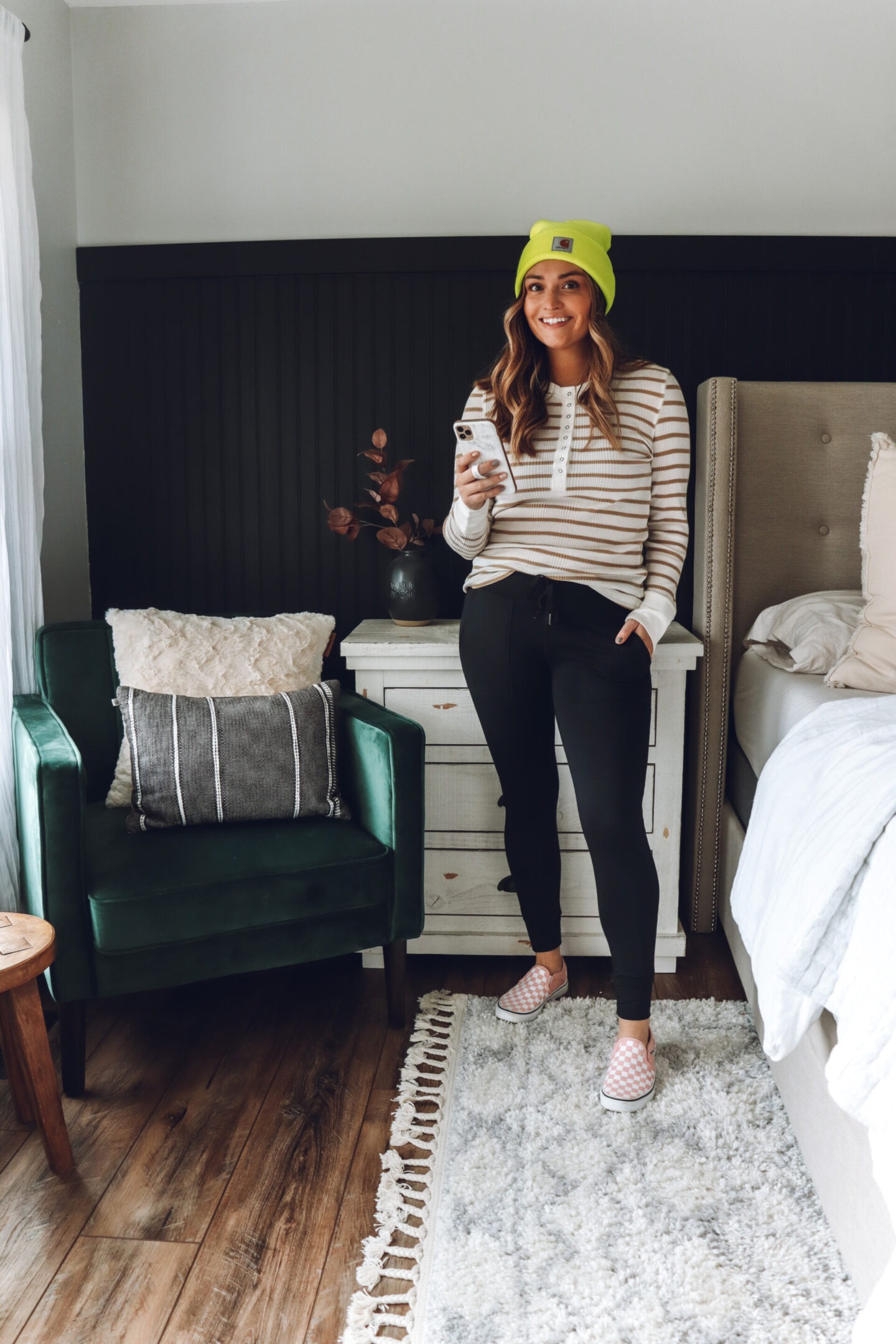 striped henley + pocket jogger leggings
This is one of my go-to looks. It's casual, effortless but still looks put together. I always size up to a large in these tops for a looser fit. The leggings are my normal size medium. What I love about these legging/joggers is that they can be worn with regular length tops because they have the drawstrings. The cuffs on the bottom are super cute too. Add your favorite beanie & sneaks and you're good to go!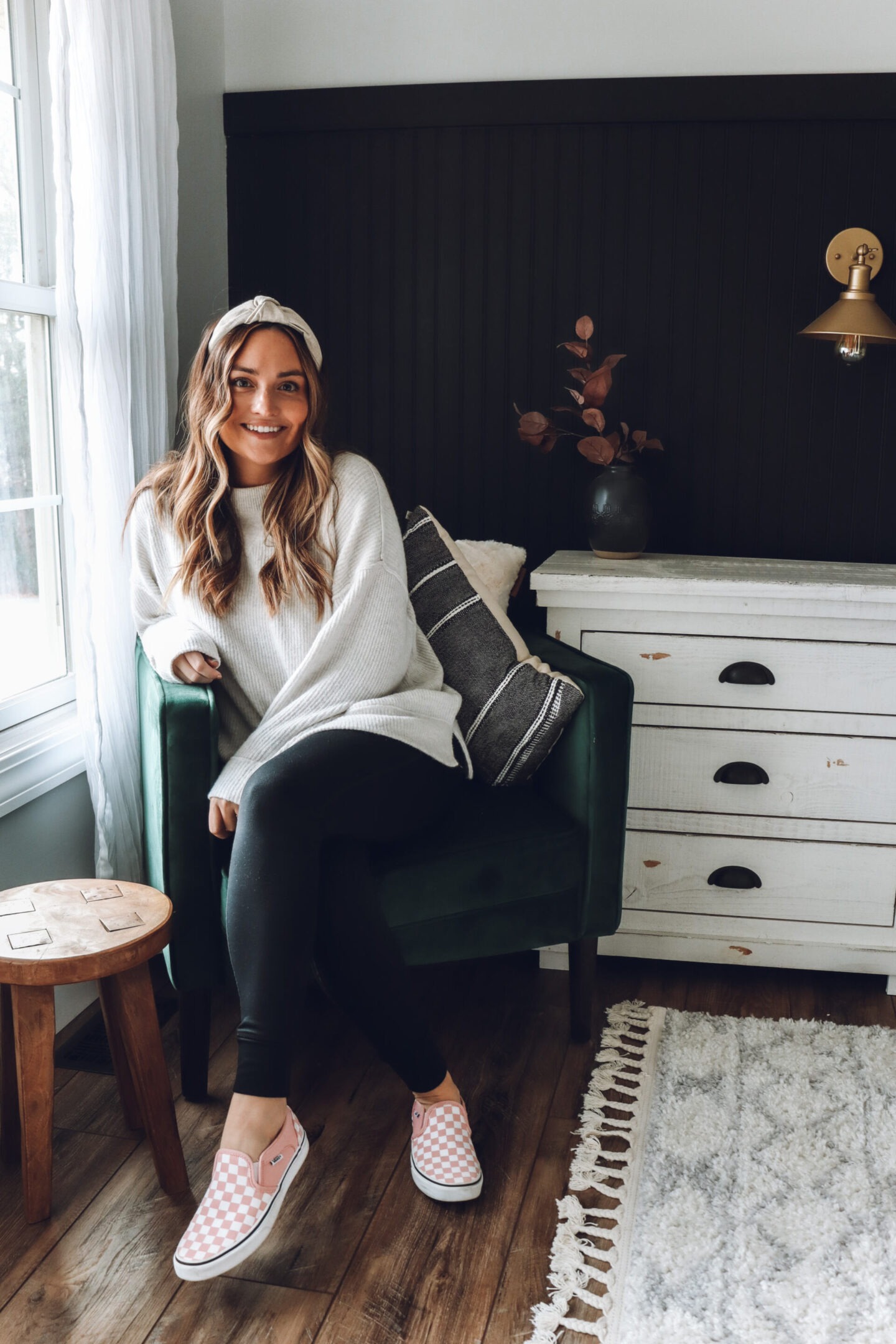 cozy sweatshirt & joggers
This cozy sweatshirt comes in multiple colors and is the perfect length for leggings or jeans! It's not too long where you couldn't wear it with either. It can definitely be worn casual or dressed up with a fun headband or chunky necklace.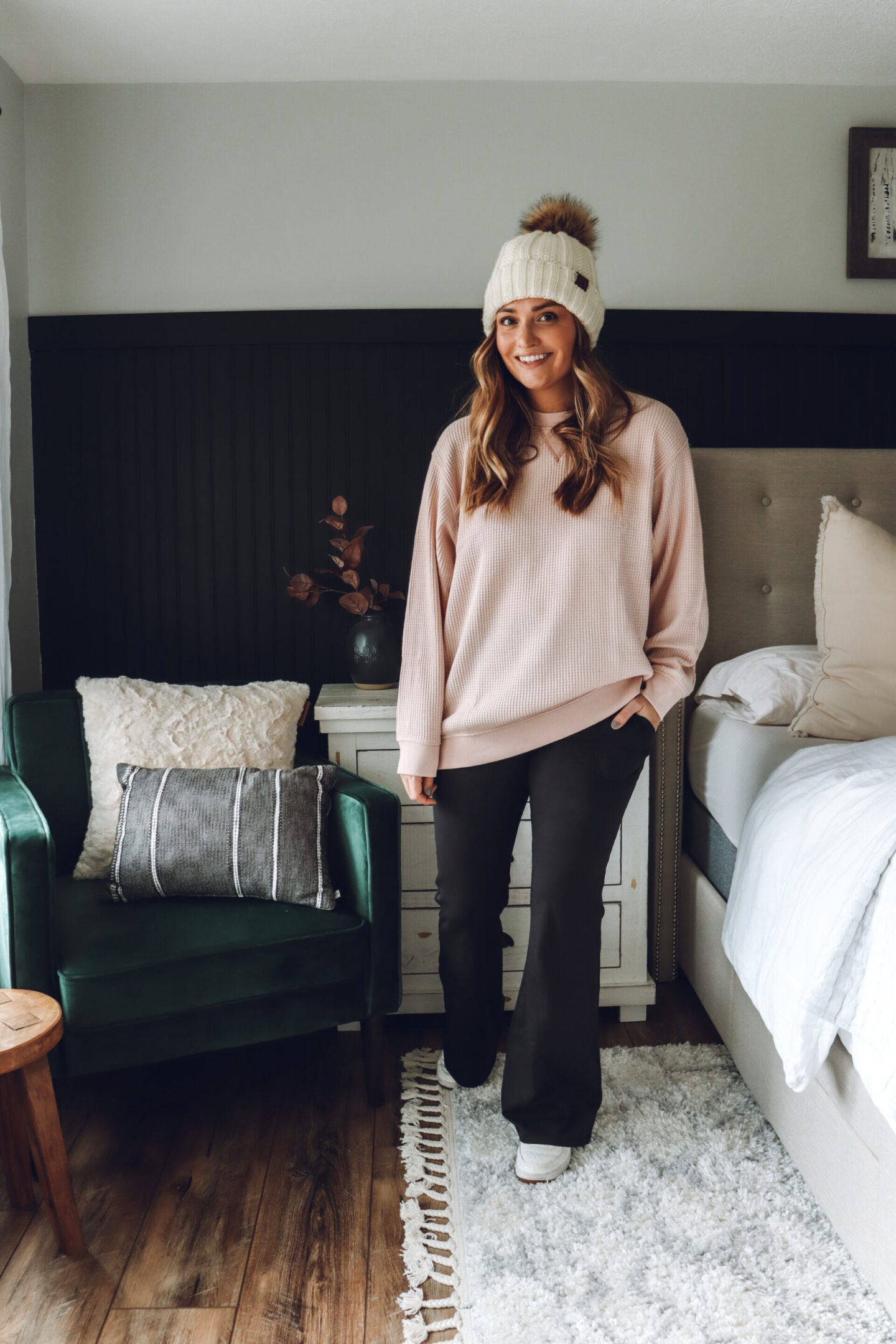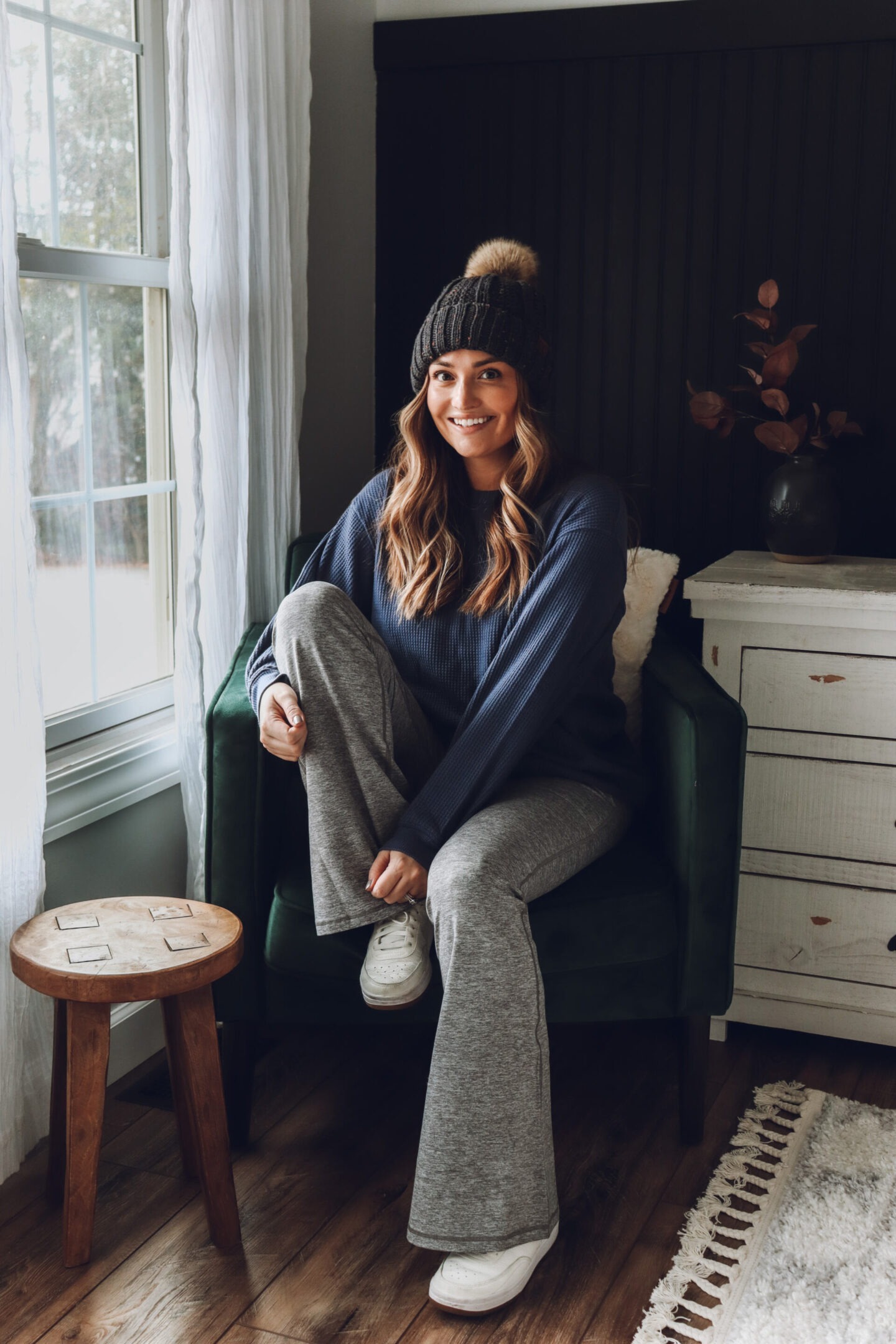 Flare Leggings & Waffle Knit
Finally, flare leggings are back!! This makes me so happy. I love these for many reasons. They have a fold over waist, super flattering in the booty, and are a thick fleece material. Oh and did I mention, they have pockets. I love them in both the black and the heather grey. My life motto when it comes to clothing, if you love it buy it in multiple colors. I did that with the waffle knit sweatshirt too.
Check out my reel here if you want to see me wearing the outfits and keep up to date with all of my style here. I hope this cozy aerie try on helps you find a few pieces to keep warm this winter. P.s. Did I mention I want to move to Florida. So. Sick. Of. Frigid. Temps.