There truly is no place like home for the holidays. At least, that's how I always want my children to feel. I love making every inch of our home feel magical for the holidays. I tend to decorate early so we can sit back, relax and enjoy the holidays for the entire month of December. While, I absolutely love the neutral whites and greens that I see other's decorate with, I feel that red is the color of Christmas. I add pops of red in every space throughout our home.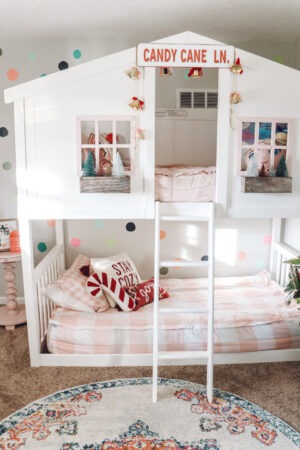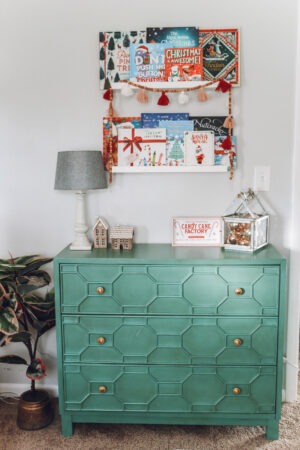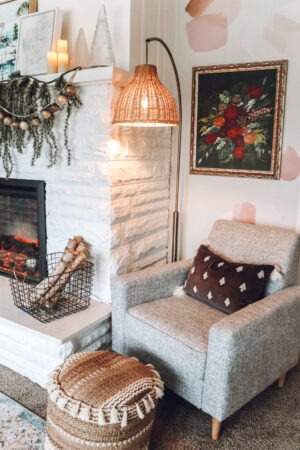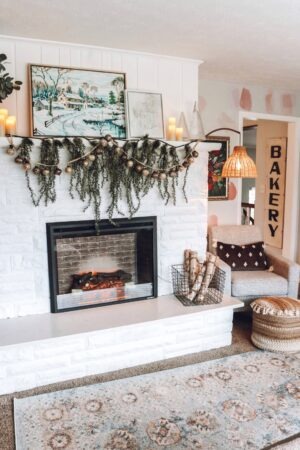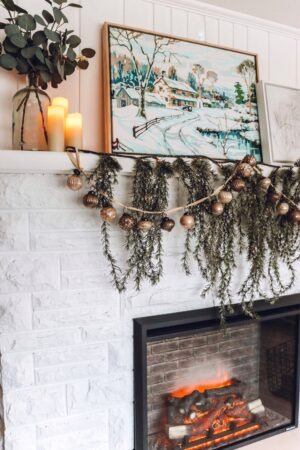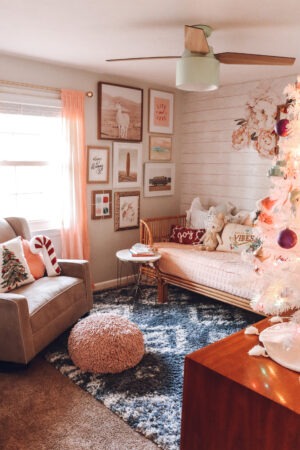 Kids Spaces & Play Room
I always decorate each kiddos room. Throw pillows, art work and books are a few of my go-to ways to decorate for Christmas. Lindsay Letter's is my go-to for Christmas art. You will see it sprinkled through my entire home. You can use my code TEEENZY for a special discount. When you shop with Lindsay Letter's you are supporting a small, female owned business. I was a customer before I was a partner and I fully support and stand by Lindsay Letter's and her beautiful family.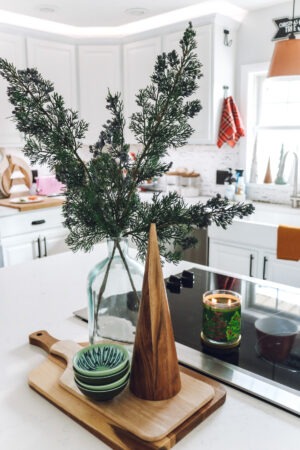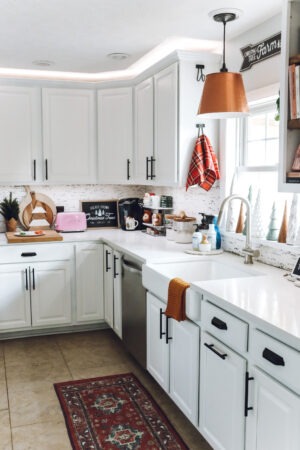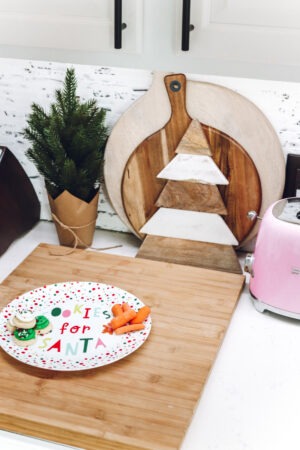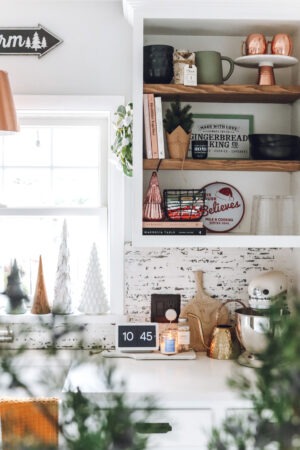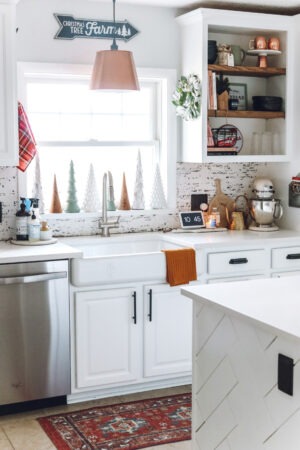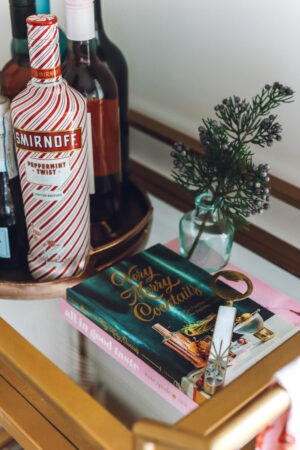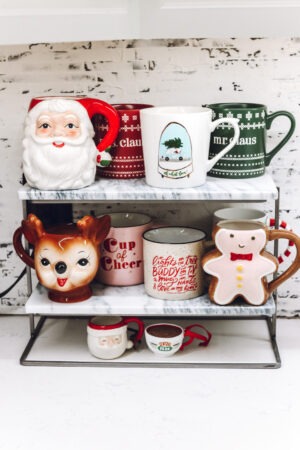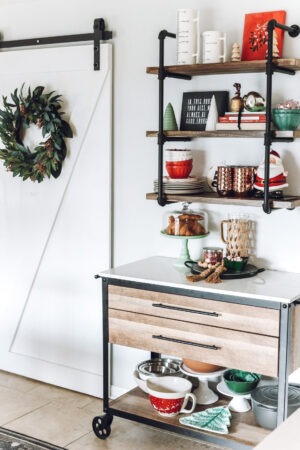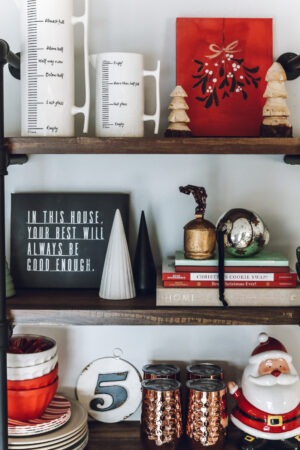 Heart of The Home
The kitchen is the heart of the home and my favorite place to decorate for Christmas. The open shelves are the best spots to add in festive touches. This year I added a bunch of mini Christmas trees in our windowsill. When I think of Christmas, I think about baking cookies in the kitchen. The kids are my little helpers and taste testers. Candies and sprinkles work as festive decor and functional for baking and hosting too! I always like to have candy dishes filled when guests come over. I also add in Christmas baking books and Christmas mugs.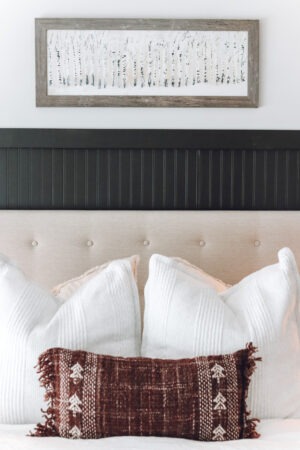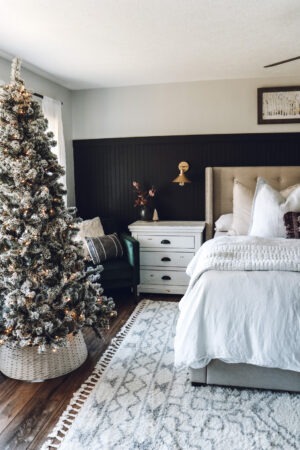 Simple Christmas Touches
We added simple Christmas touches in our master bedroom. The Lindsay Letter's artwork above our bed is the star of the show this year in our master. I love that it can stay up all throughout winter not just Christmas time. It is the perfect shape for above a bed and comes in multiple sizes. I've seen many people style it above their bed and its absolutely stunning.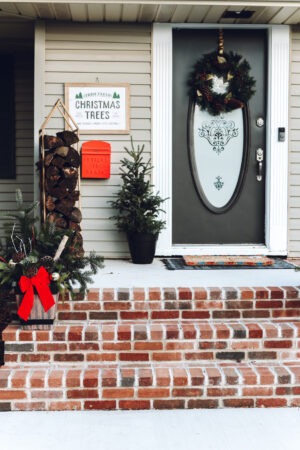 Our Front Door
We updated our steps out front so now this space is so fun to decorate. Before it went untouched year round. I'm so grateful to be able to make this spot feel extra special for the holidays. I went to Home Depot for the fresh greenery and small Christmas tree. A new doormat is also a great and inexpensive way to make your entry feel festive. You can see what we did with our fall entry way here.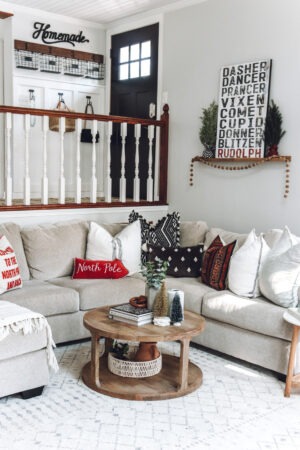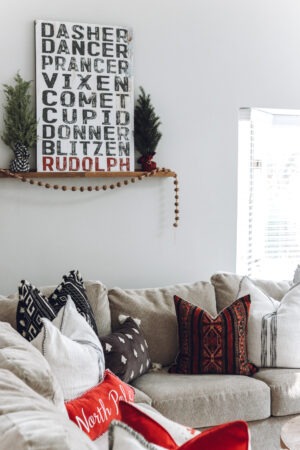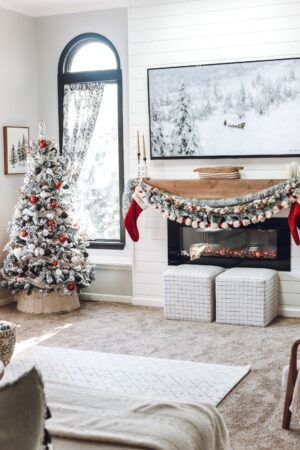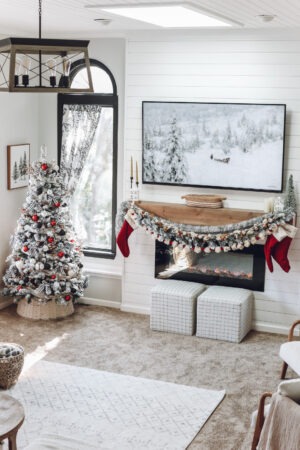 Living Room
The living room is the spot in our home where we cozy up, watch a movie and snack on popcorn. It's the room in our home where we can all relax together. My husband added in our shiplap fireplace earlier this year, you can check that out here. It completely transformed the space and its quickly become my favorite room in the house. Hanging fireplaces on the mantle is something I've always dreamed about and even though the fire isn't real it still gives off the coziest vibes. Adding Christmas artwork to the TV is also a great way to make the room feel super christmas-y.
Merry Christmas
Thanks so much for checking out our home for the holidays. If you're looking for more Christmas inspo check out this section of my blog. Sending love and wishes of a Merry Christmas to all of you!
Shop Our Home