My little miss independent Holly decided to potty train herself on family vacation this summer. So, we decided it was also time to upgrade her to a toddler girl bedroom. Mainly, she needs a big girl bed so she can get out to go potty when she needs to. So, today i'll be sharing all the details of Holly's toddler girl bedroom. If you want to see her nursery, check out this post.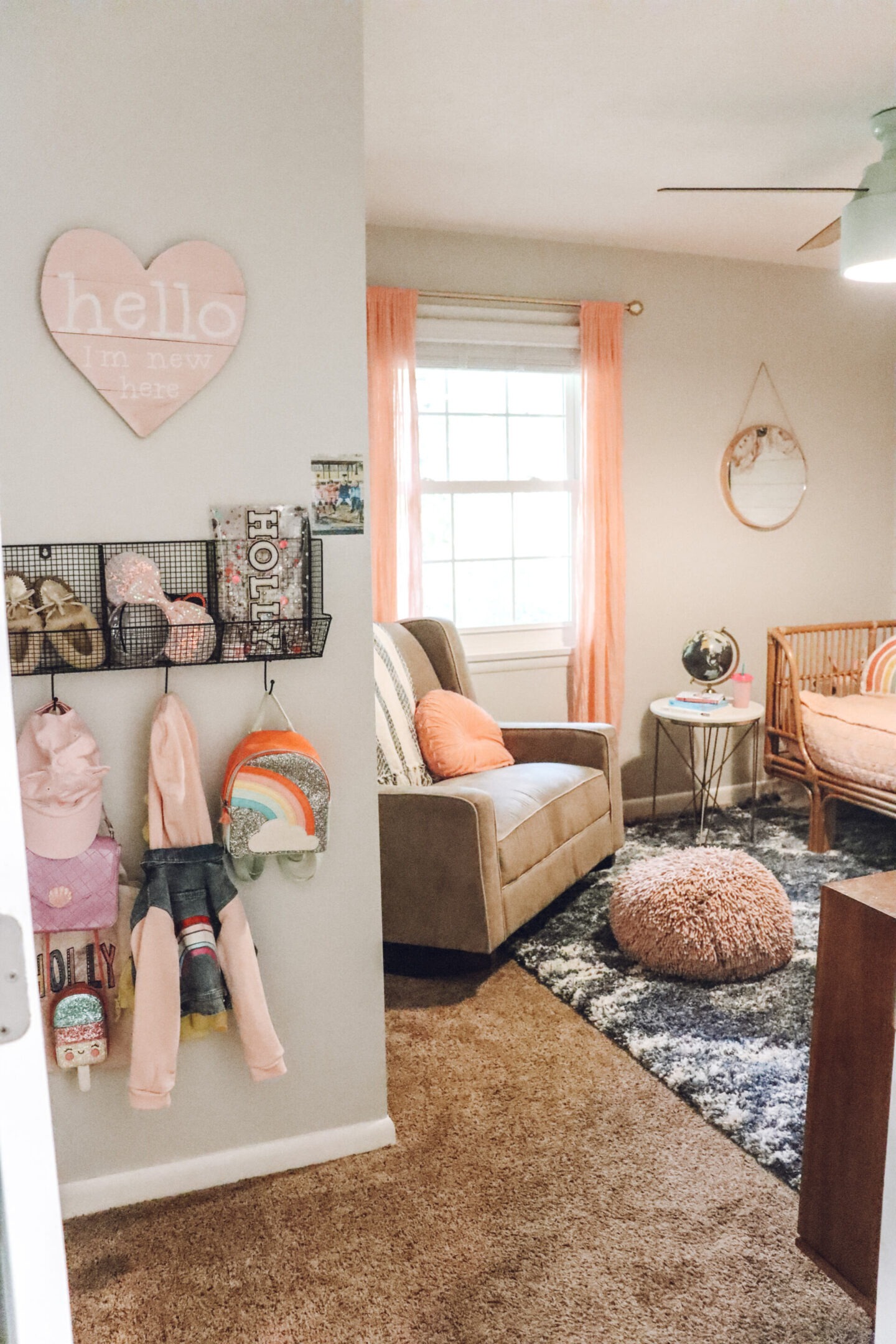 Rattan Day Bed & Bedding
I chose a day bed for the cozy, boho feel. It's also really easy for Holly to climb in and out. Beddy's is my go-to for kids bedding. They are a one piece zipper bedding, that make it so easy for your kiddo to make their own bed. They are high quality, durable and super soft. Vinny's had his bedding for years and it's held up great. If you're interested in trying Beddy's my code is: TINAC for 20% off! We always go with the minky lined because we love how soft and plush it is but, they have a cotton option too! Beddy's aren't just for kids, they have a ton of neutral options for grown ups too!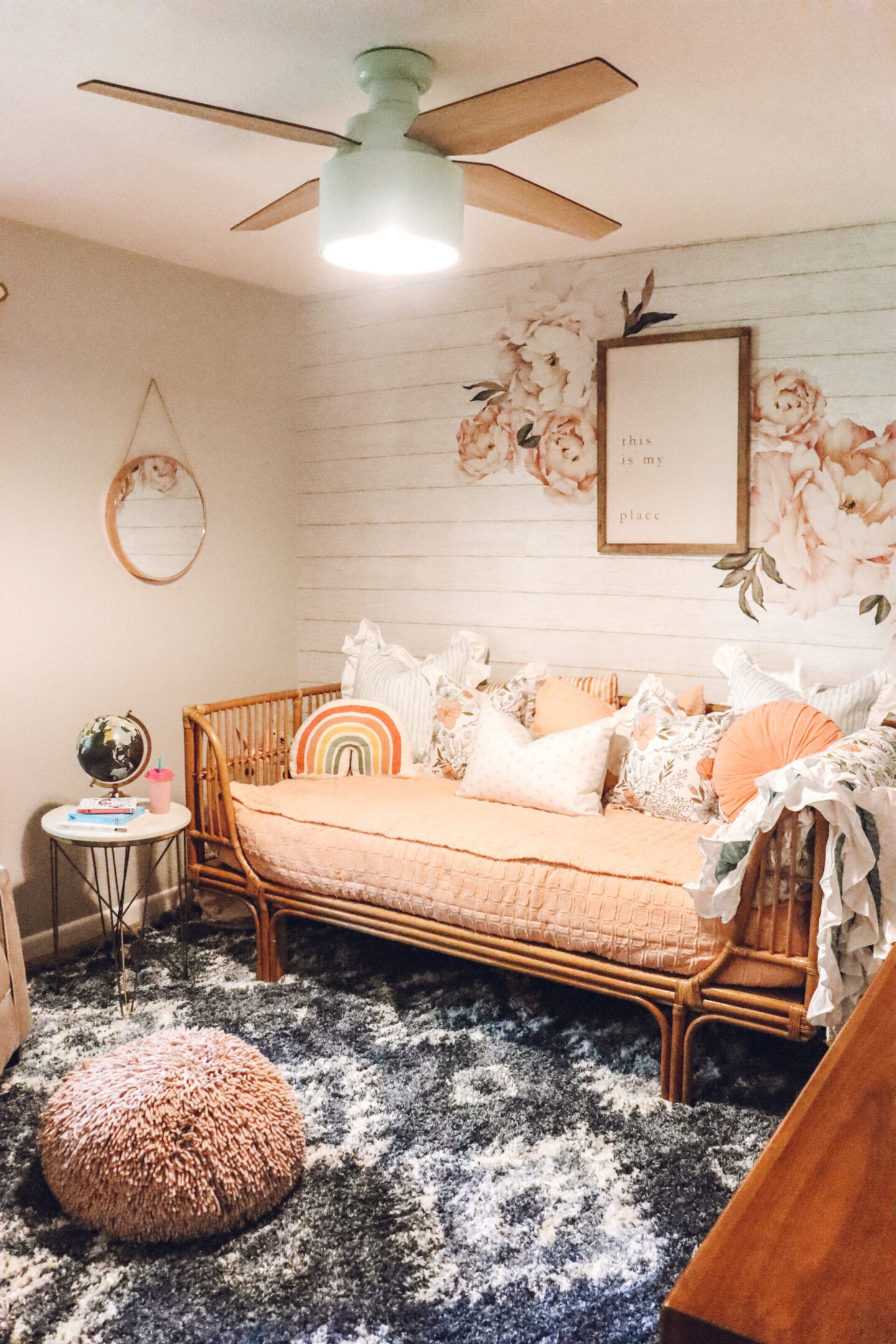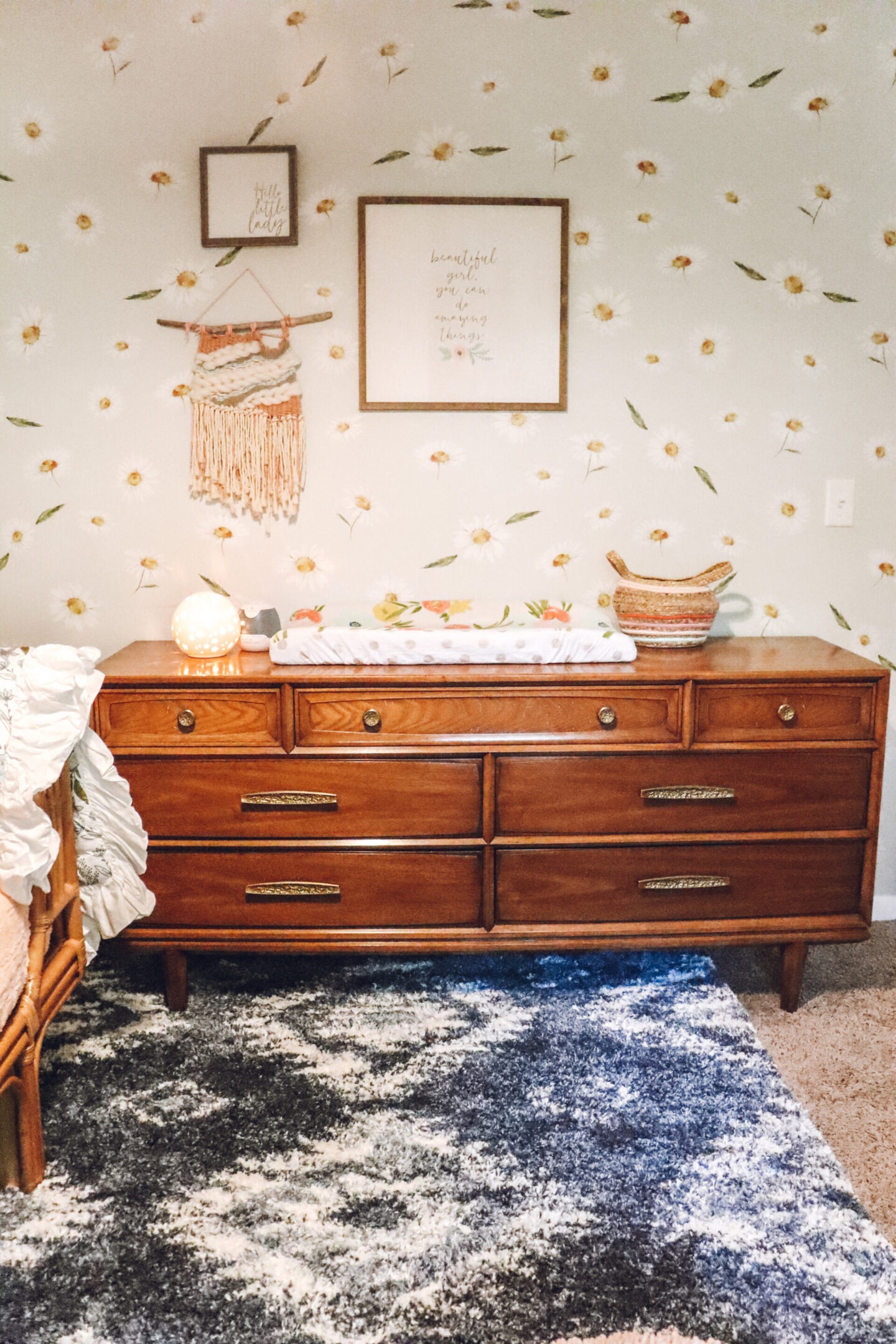 New Shag Rug
Holly previously had a jute rug in her nursery– and while it looked really pretty.. it was not soft at all. This time around we got a super soft and plush rug from Well Woven. It is as functional as it is beautiful. We chose a large 8×10 size to fill up the majority of the bedroom. It feels like we got new carpet. Its super soft for the kids to play on. I'm so happy with this rug choice. Well Woven rugs is my go to for many reasons. They have a huge variety, high quality and the lowest prices on rugs.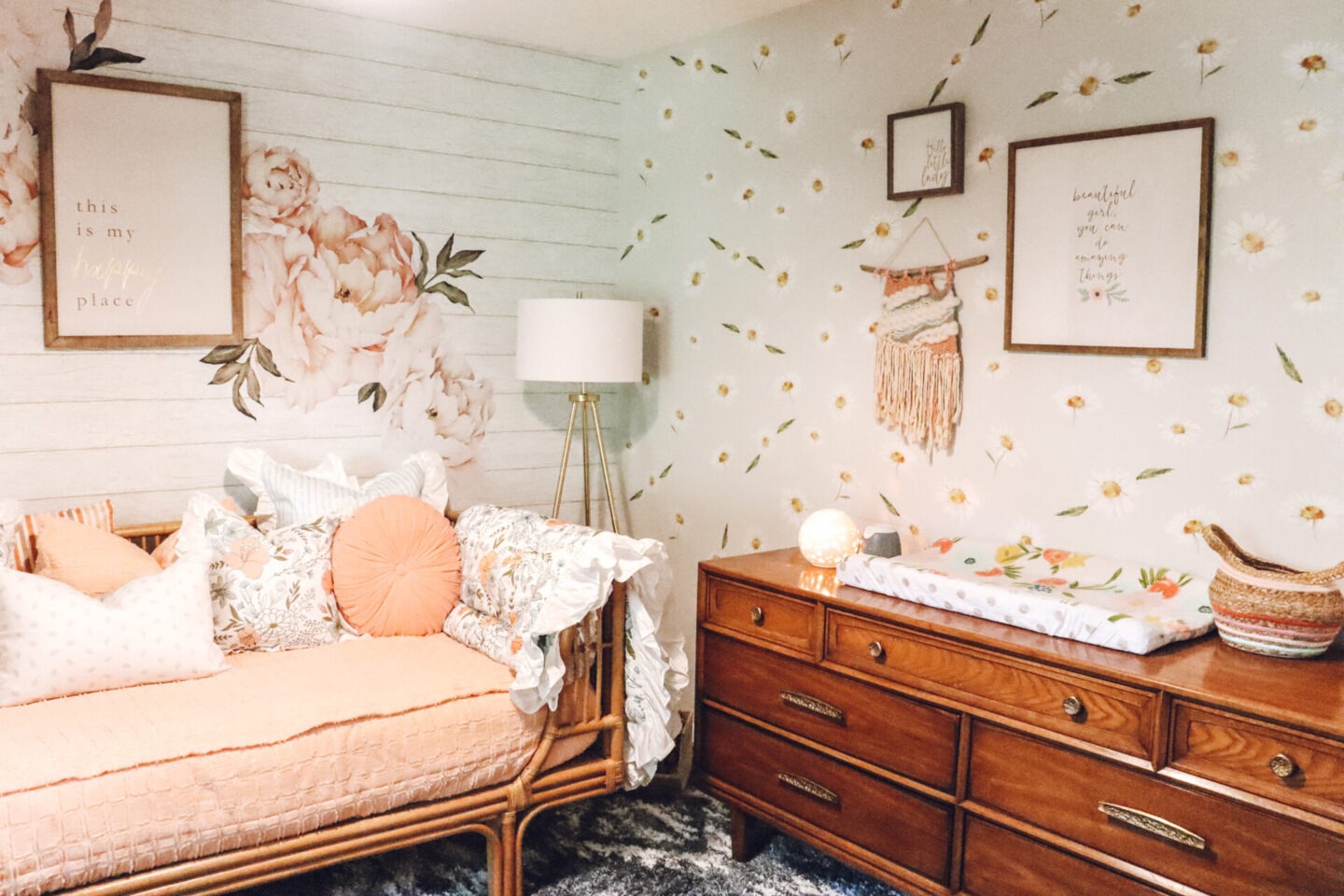 Wall Decals
With this update I also added in another accent wall with Urban Walls daisies. We previously had these in our master bedroom, you can check that out here. They were just a little too feminine for Kasey's liking so I transferred them over to Holly's toddler girl bedroom and they work perfectly. Wall stickers are one of my favorite easy, affordable ways to add an accent wall, literally anyone can do it!
Links to Shop: