This year to celebrate our five year anniversary Kasey and I took a weekend trip to Erie, PA and Westfield, NY. It was the perfect weekend getaway. We stayed in a restored schoolhouse that was built in 1883. The school house was the most, adorable, quaint place– more details on that, so keep reading. It was only two and a half hours from the Akron/Cleveland area.
Where We Stayed
Our original plan was to stay in Presque, Isle but when searching on VRBO I came across this restored school house. I cannot speak highly enough about this home. The owner Wendy put so much care and detail into this home. Every detail was done to perfection. It is full of history, antiques, and character. The home was SO clean too. Upon, reserving the home Wendy sent over a seven page document filled with restaurant recommendations and things to do. It was SO helpful for our stay. We followed many of her suggestions and they did not disappoint.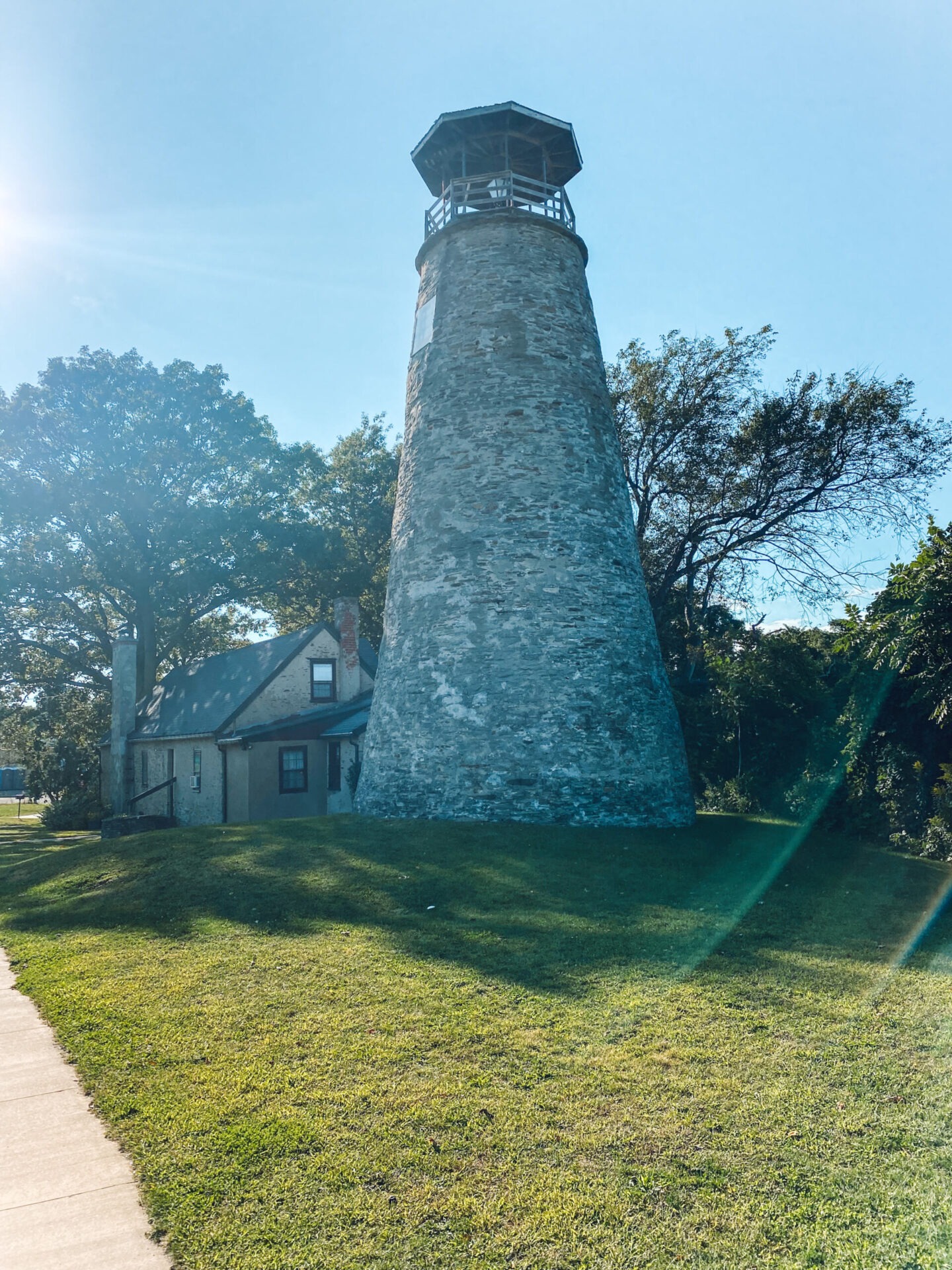 What To Do | Our Itinerary
Friday

4pm Arrival- Get ready & head to Barcelona Beach and Lighthouse.
6pm Dinner- We went to Brazill's On Main. It was absolutely delicious with great service
9 R & R – We went back to the school house to relax and binge watch our current favorite show The Last Kingdom.

Saturday

9am Breakfast- We went to Full Strength Coffee Company I ordered a vanilla latte and it was so smooth and delicious. I also got the avocado toast and it was the BEST. I may have to make a trip back purely for this breakfast haha!
10am Presque Isle- We drove about 40 minutes to Presque Isle. The parks are beautiful with a ton of walking & biking trails and beaches.
12pm Lunch – We went to Pier 6 for a rooftop lunch with a view of Lake Erie. Great food, views and service.

2pm Chautauqua Institution– This is a small community filled with beautiful Victorian homes, parks, shops and beaches. It was such a unique space filled with brick roads and lots of history.
4pm- Back to the house to relax and get ready
7pm Dinner- We went to Webb's Captain's Table they had a great menu with a view of Chautauqua Lake.
9pm R & R- We went back to the school house. Our goal of this trip was to unwind and relax. But, there were a ton of local breweries and wineries if we wanted to be out later.
This was a perfect weekend getaway. We ate a ton of great food, saw a lot of beautiful history and most importantly were able to relax! Raising three kids is a ton of work. It's not often that we get to have quiet or uninterrupted conversations so this trip was just what we needed. If you're looking for a little R&R I highly suggest Erie, PA & Westfield, NY for your next trip.