Today I'm sharing my tips and tricks for getting a salon perfect manicure at home. I've been using Essie Gel Couture for a while now and I absolutely love this polish. It is the only polish that lasts more than a day on my nails. It gives a gel like finish without any lamps. All you need is the gel top coat and it seals them.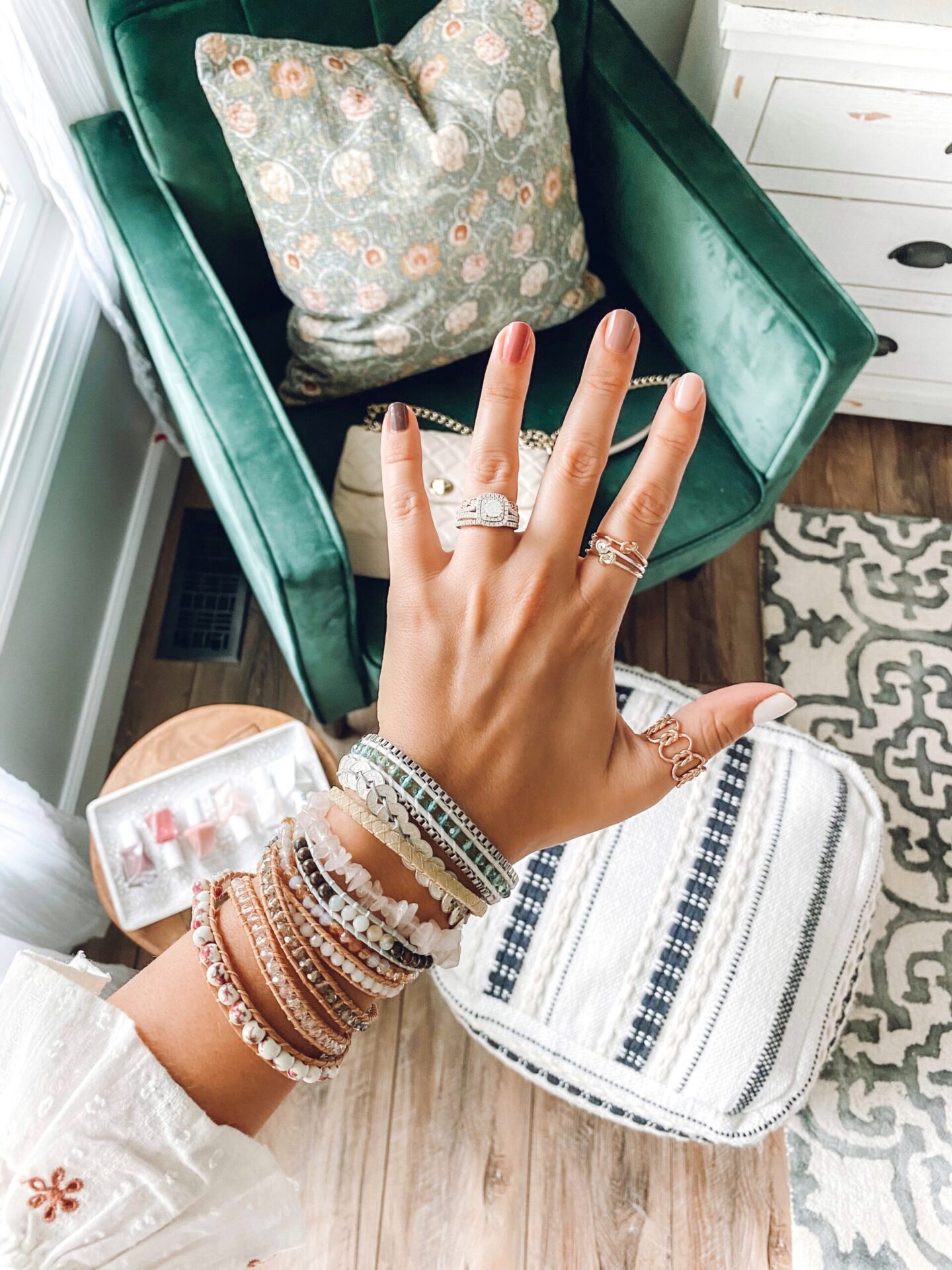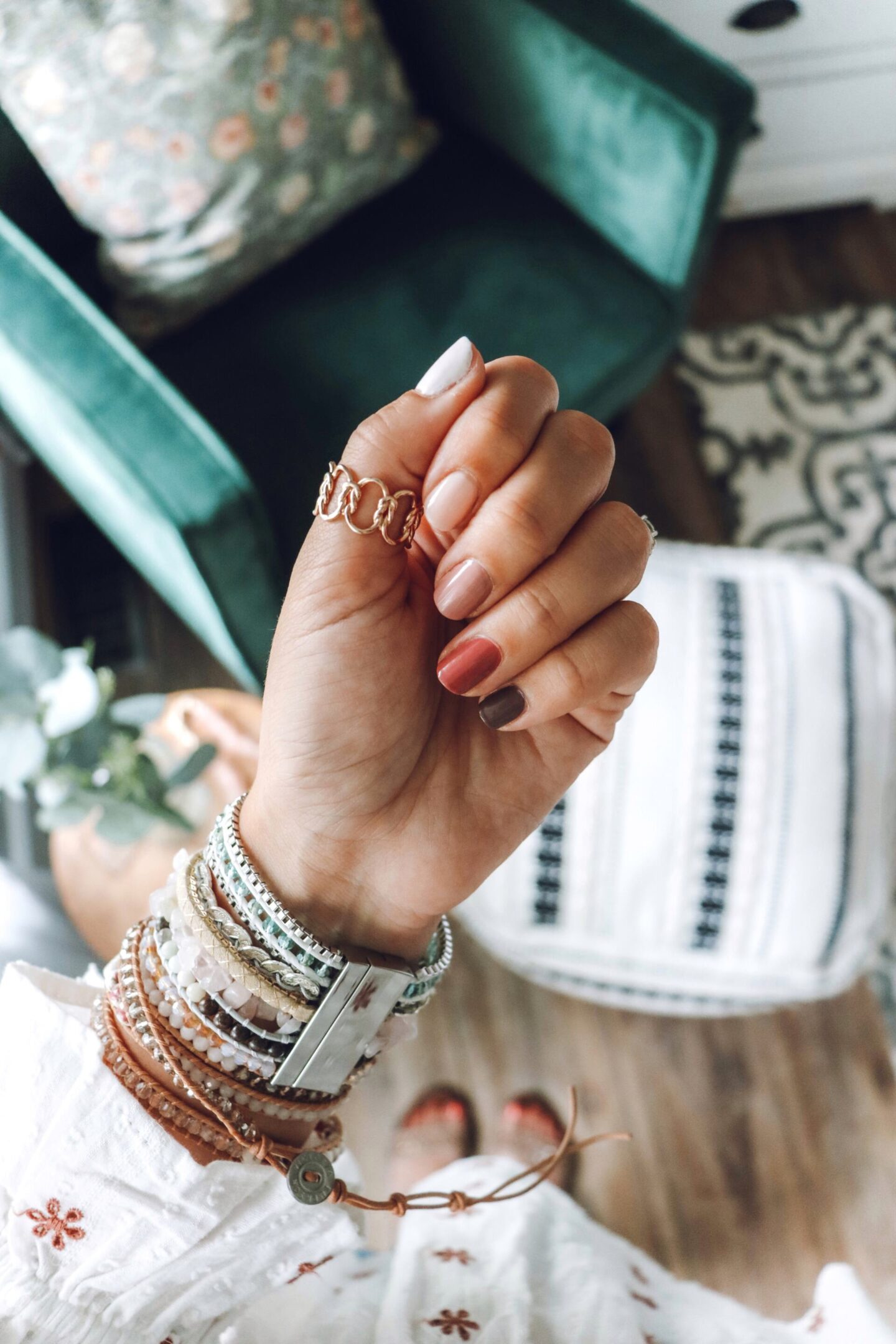 Steps for Getting a Salon Perfect Manicure
Start off by making sure your nails are completely dry. If you wash your hands; wait some time before polishing.
Trim, buff and shape nails.
Swipe a small amount of nail polish remover on your nails before painting to prep the nail and remove excess dirt & oil.
Paint three thin to medium coats of the color of your choice.
Finish with a top coat of the Essie Gel Couture. Pro Tip: seal the tips of your nails by swiping the polish on the top edge of your nail.
I use Olive & June dry drops once i'm done to expedite the drying process. They are my favorite.
To get the most life out of your manicure add another top coat the next day!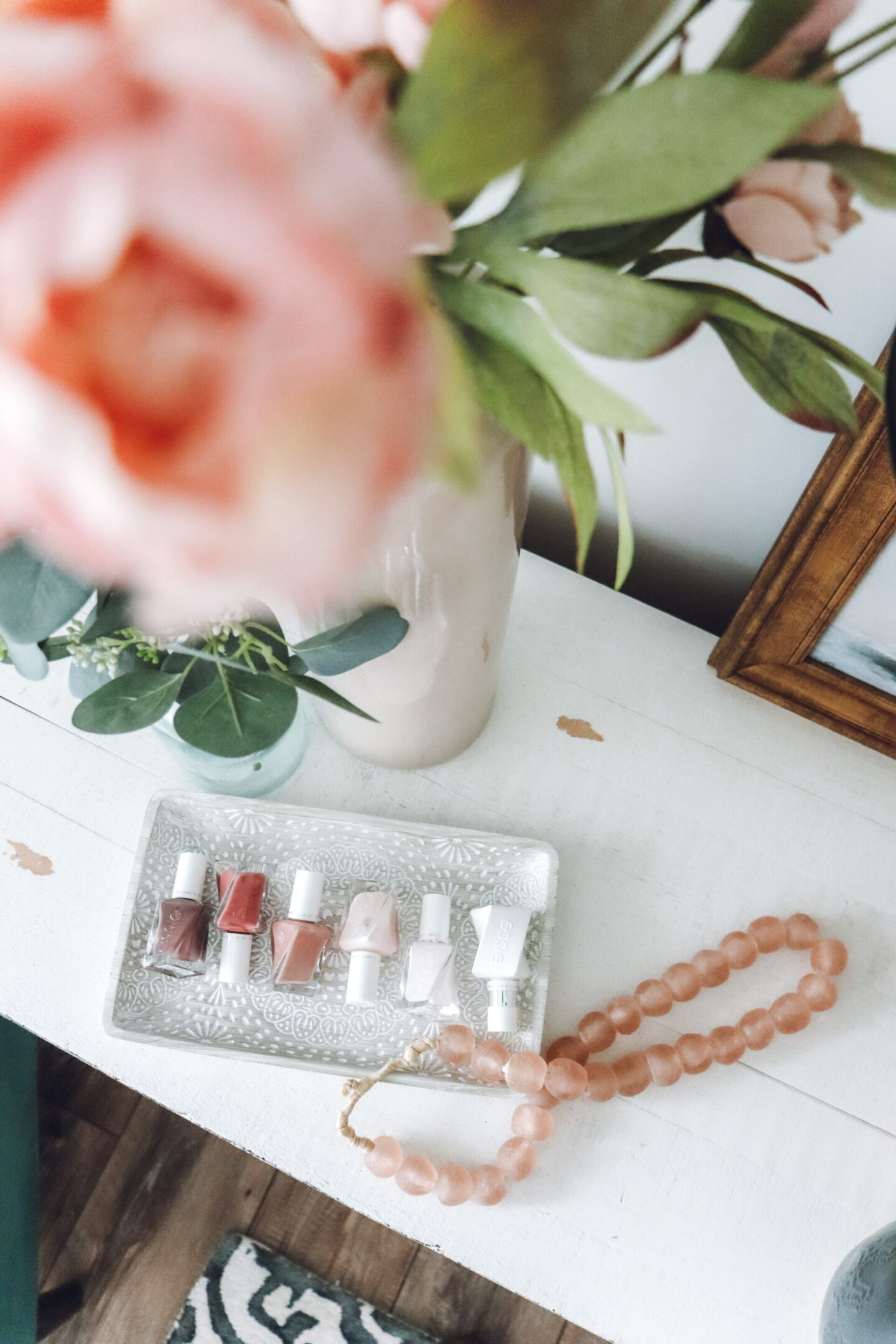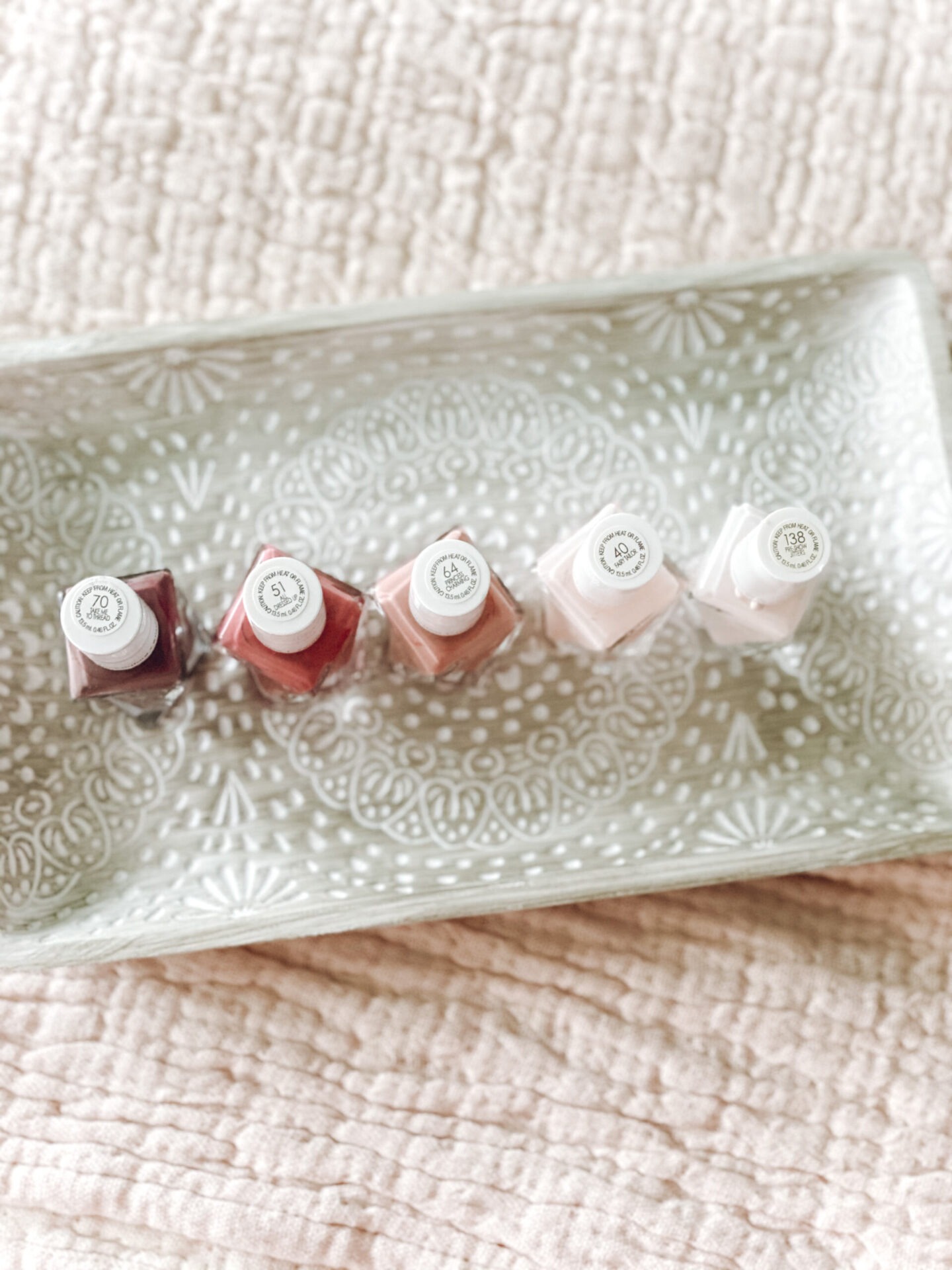 Essie Gel Couture Colors:
Take Me To Thread
All Dressed Up
Princess Charming
Fairy Tailor
Pre Show Jitters
Clear Top Coat
Colorful Ombre Nails
I love colorful manicures. Want to see another colorful mani? Check out this post. For this manicure I did an ombre style and went from darker to lighter. What I love about this is all of the colors are still pretty neutral colors I will use regularly. So, tell me what color are you going to use for your manicure at home? If you're not already make sure you follow me on instagram.
Shop the Post