Every year for spring break we go to Florida. We rent a home in Reunion Resort with a pool and have the best staycation ever! This type of vacation is perfect if you have little ones because you have the luxuries of home.
Reasons to Rent a Home for your Vacay
Unlike a hotel room there are multiple bedrooms so the kiddos aren't waking each other up.
You have your own private pool.
While the kid(s) nap you don't have to be stuck in the hotel room with them. There is nothing worse than being stuck in a hotel room in the middle of the day while your kiddo naps.
You can grocery shop and cook at home (save money) or have dinner delivered.
They have houses big enough to fit multiple families. You can bring your friends or extended family with you!
When you split the cost of the house it's typically cheaper than paying for a hotel each night.
The houses are usually equipped with added bonuses like theater rooms, pool tables, a grill and children's themed bedrooms.
Access to resort water parks, golf and pools.
Shop The Post
We've been doing these trips since Vinny was born and I can't recommend it enough. You get the relaxation of a staycation just at a different home. We typically use VRBO to book our house but Airbnb is another good option too! The house we booked for spring break 2021 is my favorite on yet. I had so many requests to share the link so I will post it here.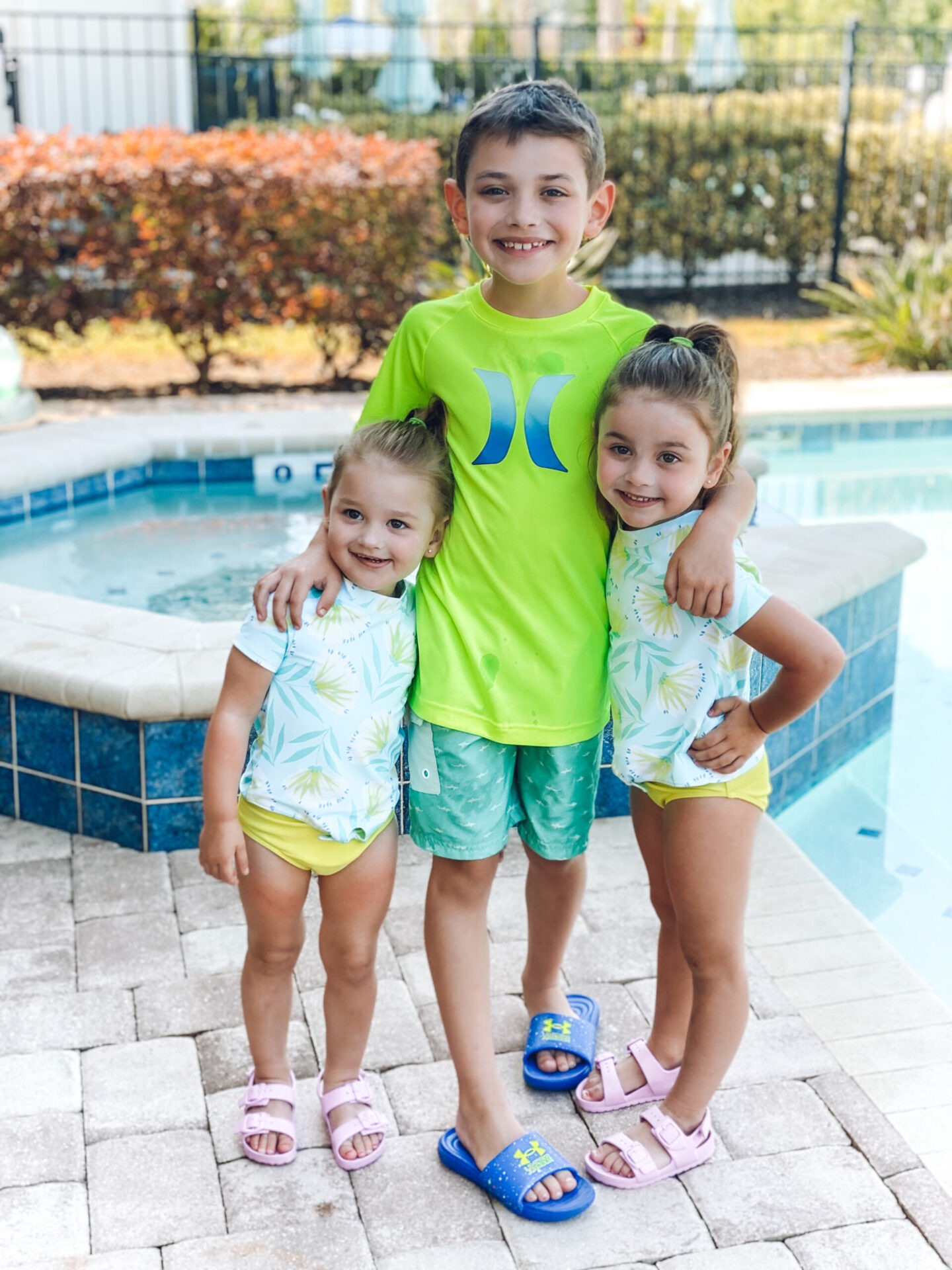 What The Kids Loved
The rooms were catered to children. Both the big and little kids were super excited about their bedrooms. I loved having the theater room. At the end of a busy day in the sun it was so nice to relax and watch a movie with the family. Our theater also had two arcade games which were a hit with everyone. We've been going to Reunion Resort for years and have never been to the water park but, this year we finally went. It was so much fun! I cannot believe we didn't go sooner. Cece was obsessed with the lazy river and back floated her way through it. There were water slides and a water playground too. All in all, we had an amazing spring break vacation 2021 and can't wait to return to Reunion Resort next year. Want to see our trip to reunion last year? Check out this post.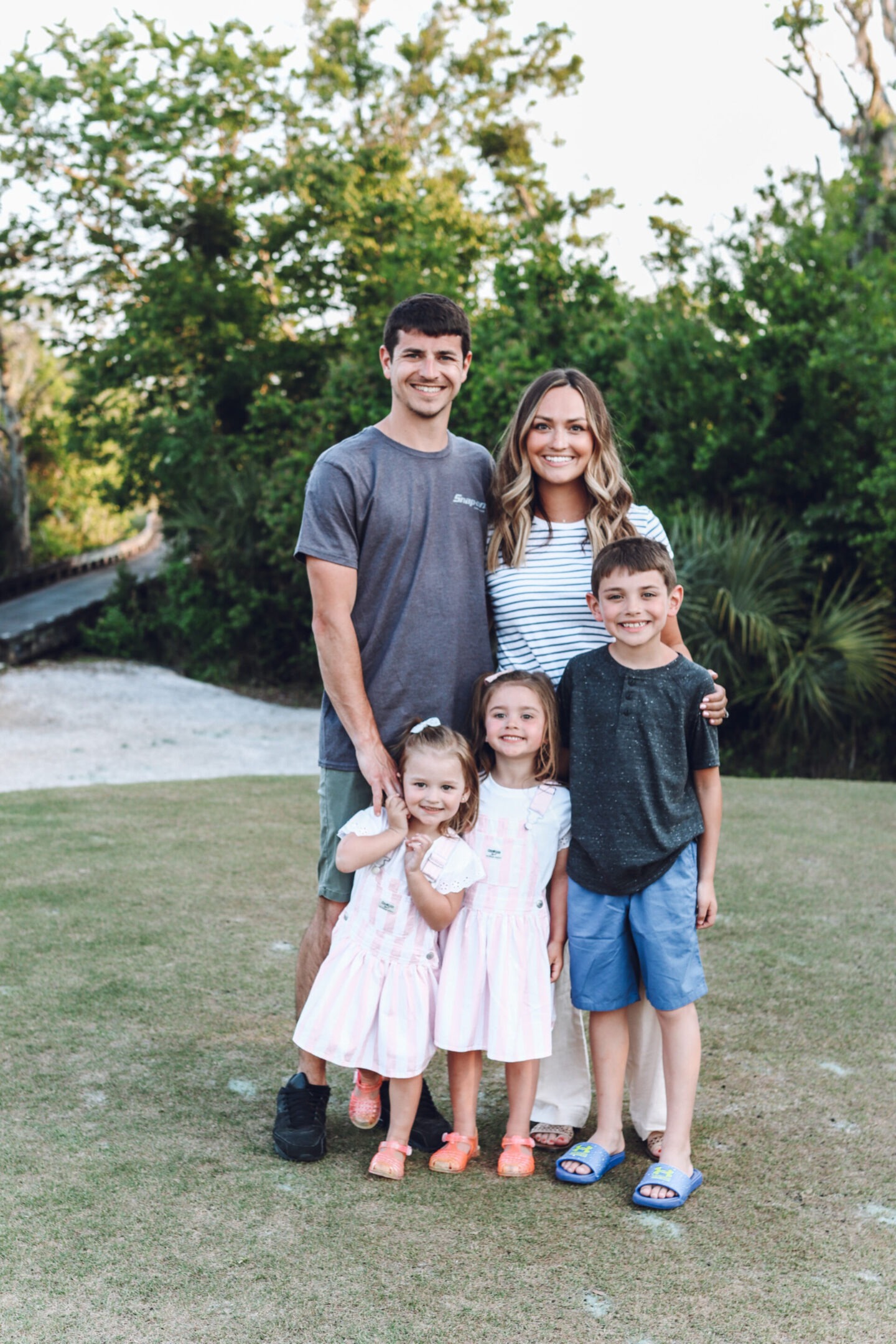 Family Photos
This year I brought my "good camera" aka my DSLR to take family photos. I am so happy I did. The golf course was a perfect spot to take pictures. If you don't have a DSLR no worries; I usually forget my camera anyways and just use portrait mode on my phone. I know so many people hate taking photos but, you'll be so happy to have the memories to look back on. So, take the picture even when you may not feel like it!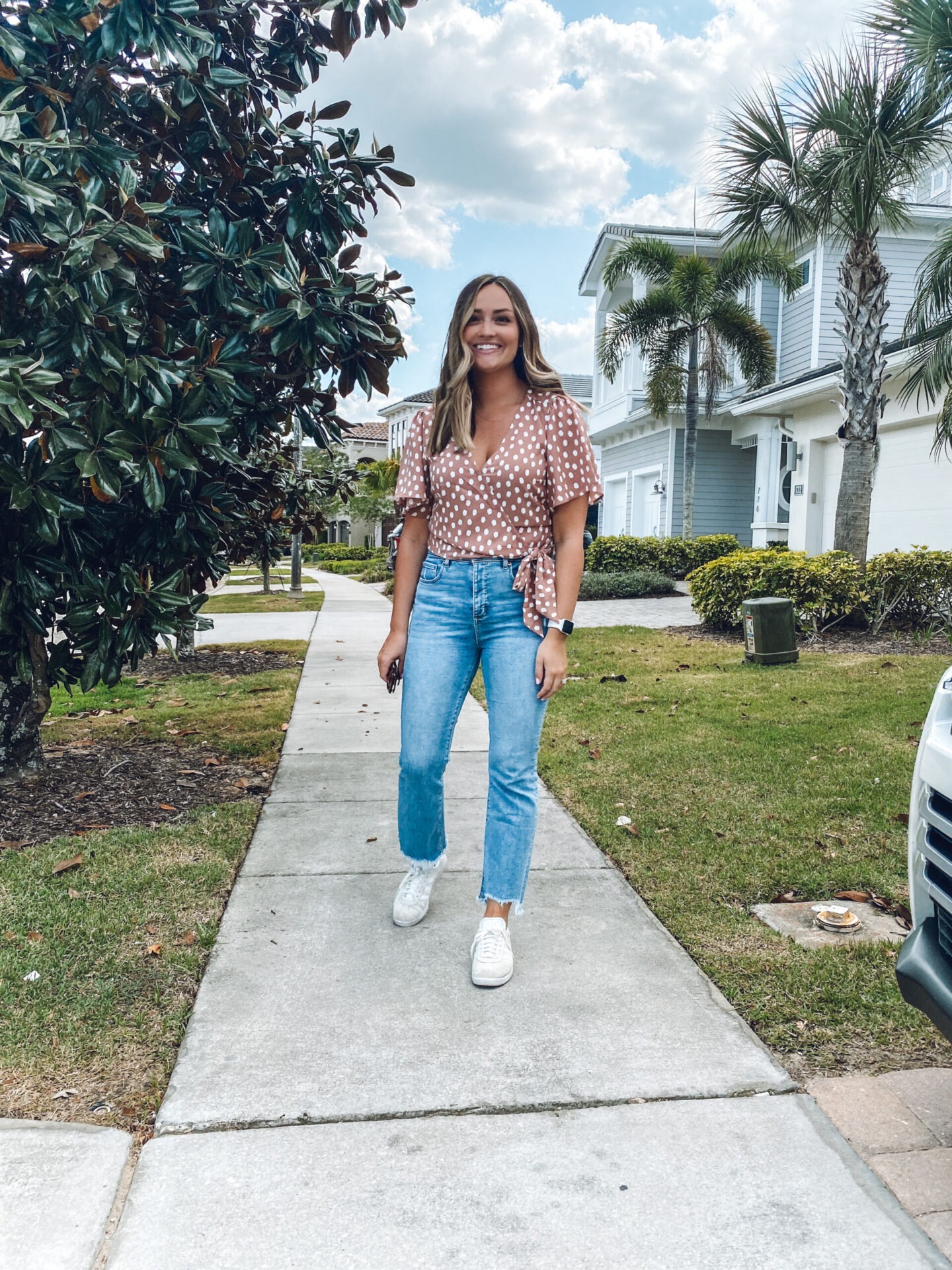 What To Do While In Florida
We usually go to Clearwater Beach but this year we opted out of the beach. I also love Siesta Key Beach.
Busch Gardens is one of my all time favorite amusement parks. It's way more low key than Disney and has a combination of rides and zoo animals. It's so fun and great for kids of all ages
Water Park– we went to the water park within Reunion Resort and I highly recommend that if your'e staying there.
Outlet Malls– the Orlando outlets are one of my favorite spots to hit up. I took my three older nieces this year and we had so much fun shopping.
Good ol' fashion souvenir shops– would you believe me if I told you that the souvenir shop was the highlight of my sons trip? Haha, not kidding. He's a shopper like his mom but, the kids have so much fun picking out their souvenirs and goodies.
The list could go on and on but, basically there are so many options of what to do while visiting Florida.