I wanted to share our quarantined vacation. Every year we go to Florida for spring break. With everything going on this year concerning Covid-19, we were on the fence about going. But, since we were in a unique situation and didn't feel we were putting any more people at risk we decided to go.
We drove to Florida, stayed at a private house with a pool and had no interaction with anyone (not even for check in). All we did were usual grocery store trips and ordered some take in. All-in-all it was a super laid back trip and just what our family needed.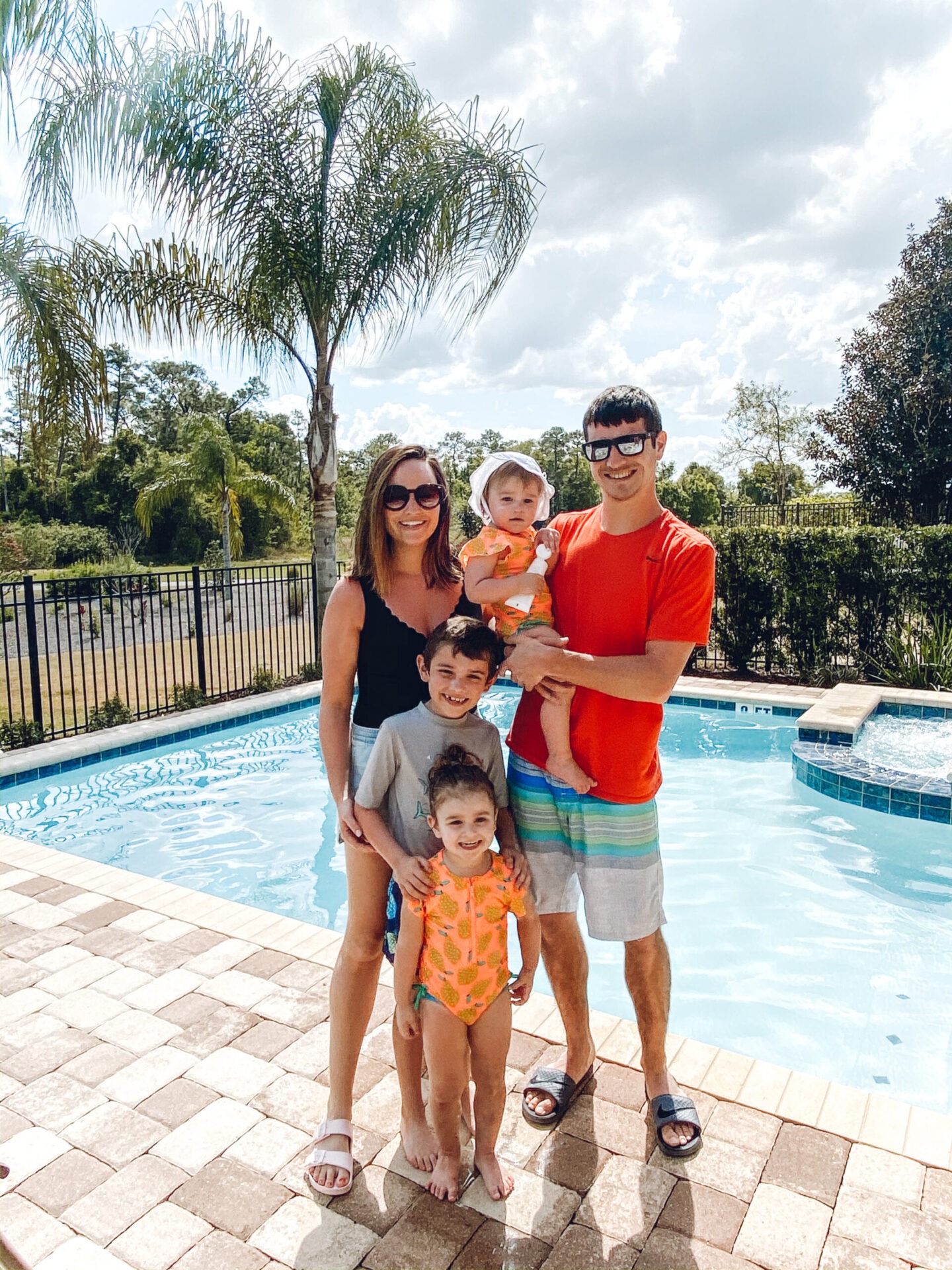 We stay at Reunion Resort in Orlando, Florida. They have the most beautiful homes. It is in a golf course, and since the courses were closed we got to walk the paths and the kids loved it. The only differences from this trip to usual trips were no beach day and no outlet mall. Other than that we usually keep our trips low key and kid friendly. The kids did lots of swimming and video gaming and had an absolute blast. Check out this post for some of my traveling with babies & children tips and a free travel checklist.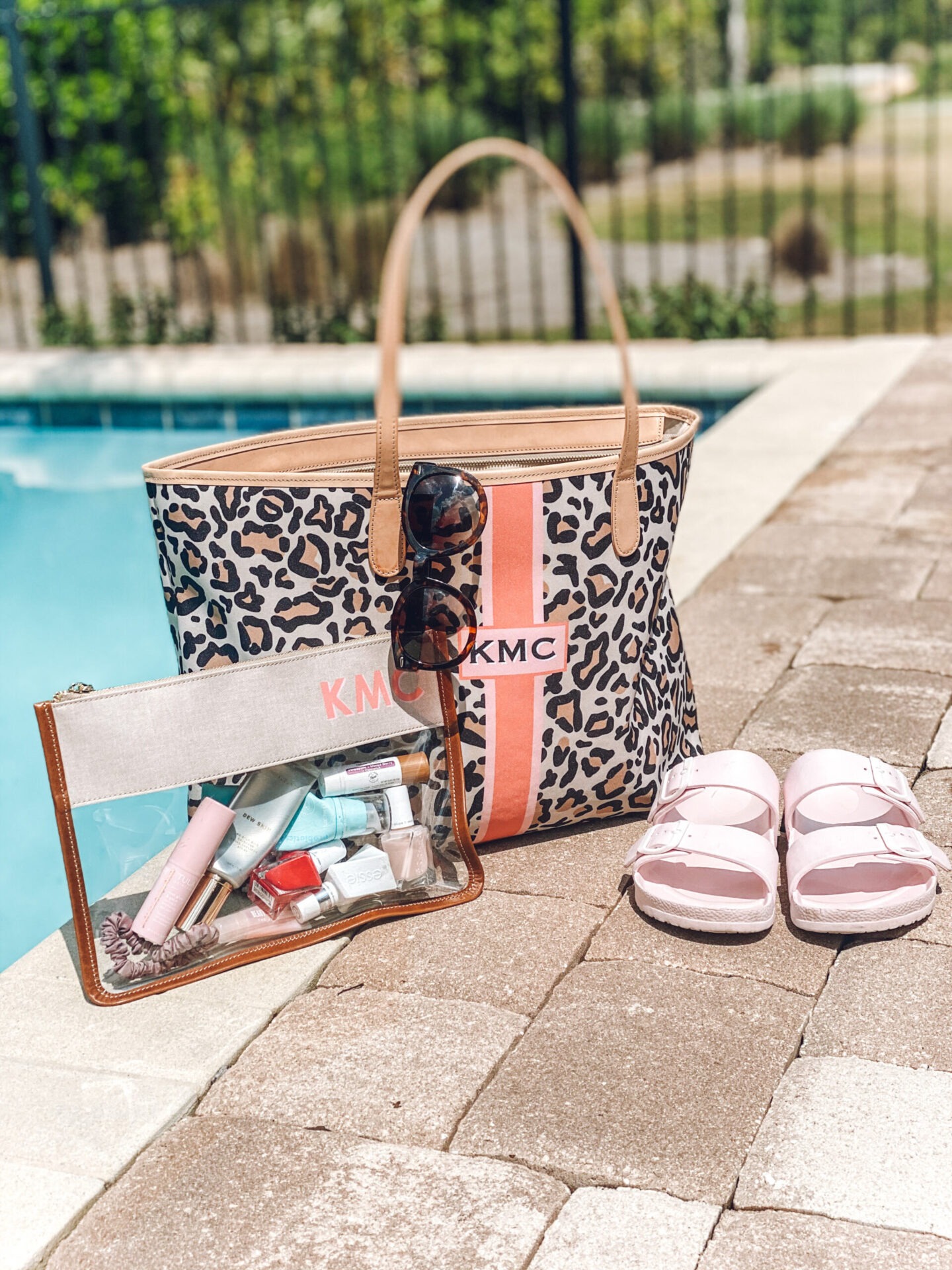 I discovered on this trip my favorite new travel items are my Barrington St. Anne Zippered Tote & Katie Pouch. Barrington makes the cutest, customizable bags and accessories. You get to choose everything from the pattern, color of the stripe, initials and even color of the leather. They are high quality and would make a perfect gift too!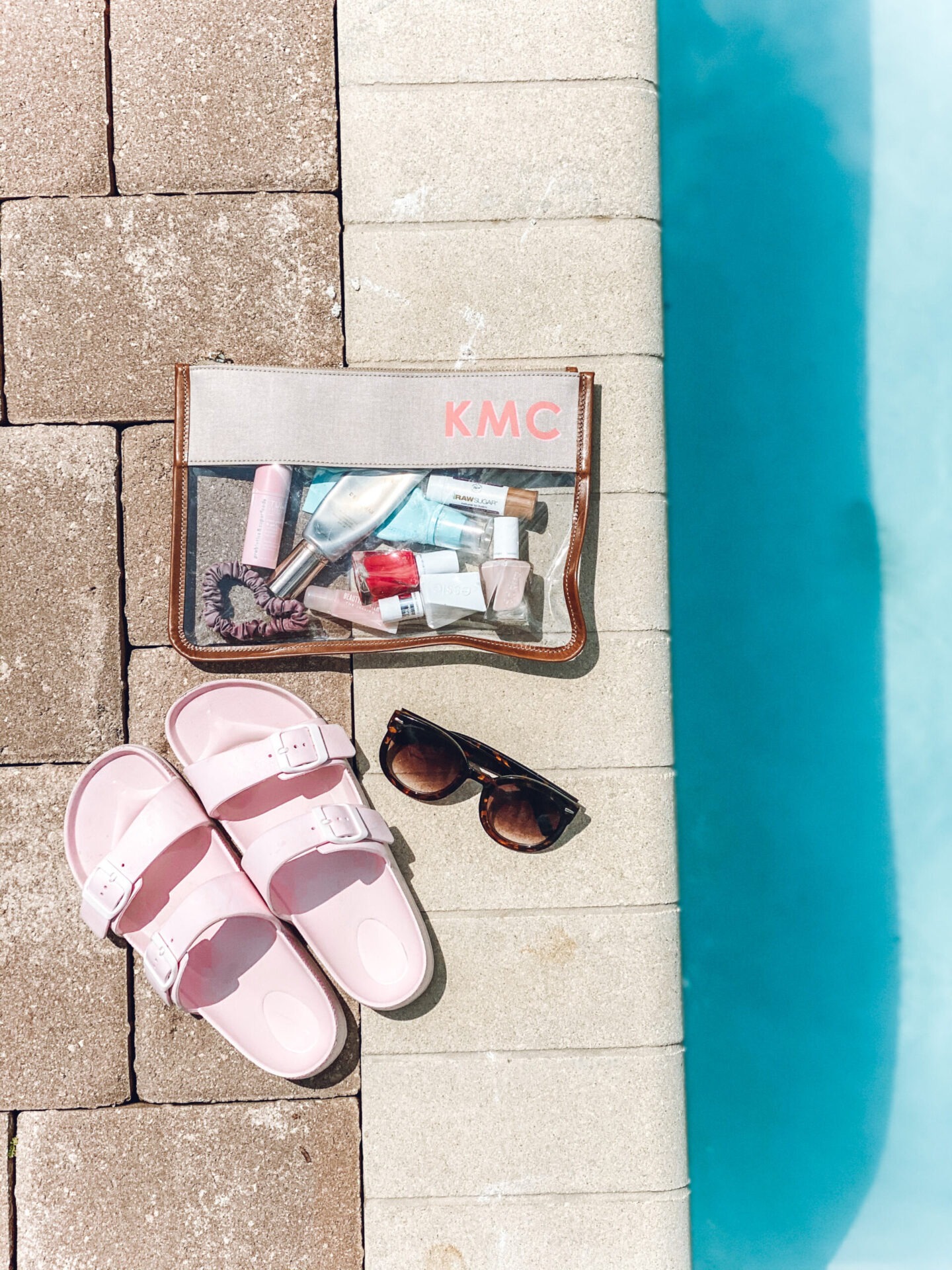 What's in my bag?
I know this will be the last family vacation we take for a while, so we soaked every minute of it up. Taking a break from all things Instgram and blog related was just what I needed. I feel refreshed and ready to bring you guys lots of great content. Sometimes taking a little break is just what you need to get your creative energy going again. I hope you are all staying safe and healthy!