I have wanted new quartz counter tops for YEARS! Our previous granite was really busy and dated. They were super hard to clean because you couldn't see stains or crumbs and they were not my style. After saving up money last year and begging my husband; I got him on board to update our counters. Since we were taking out our old counters we also used this as a time to update our sink as well. I've always dreamed of a big white farmhouse sink. I believe the kitchen is the heart of the home and our kitchen finally feels like mine. Want to see what my kitchen used to look like? Check out this post.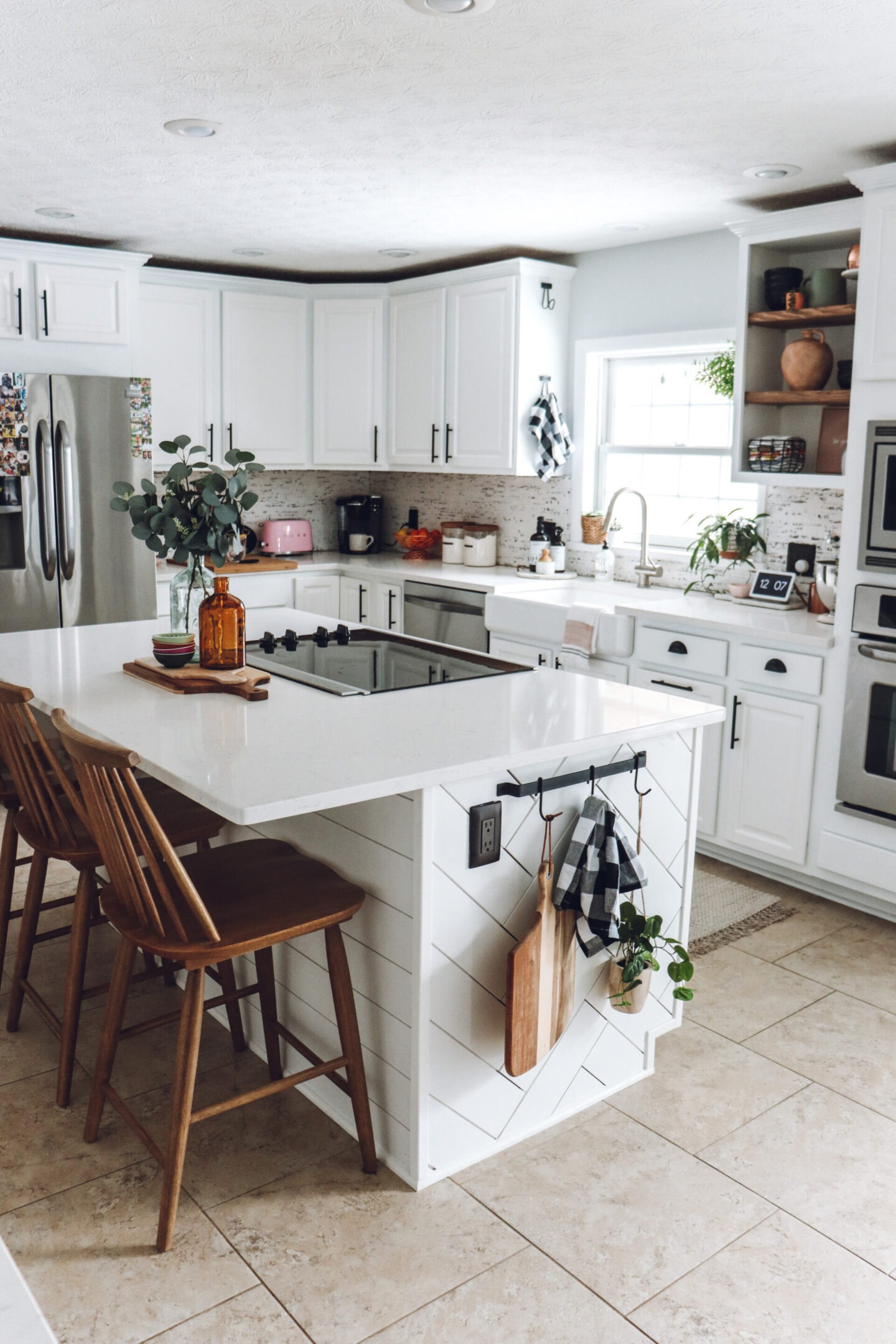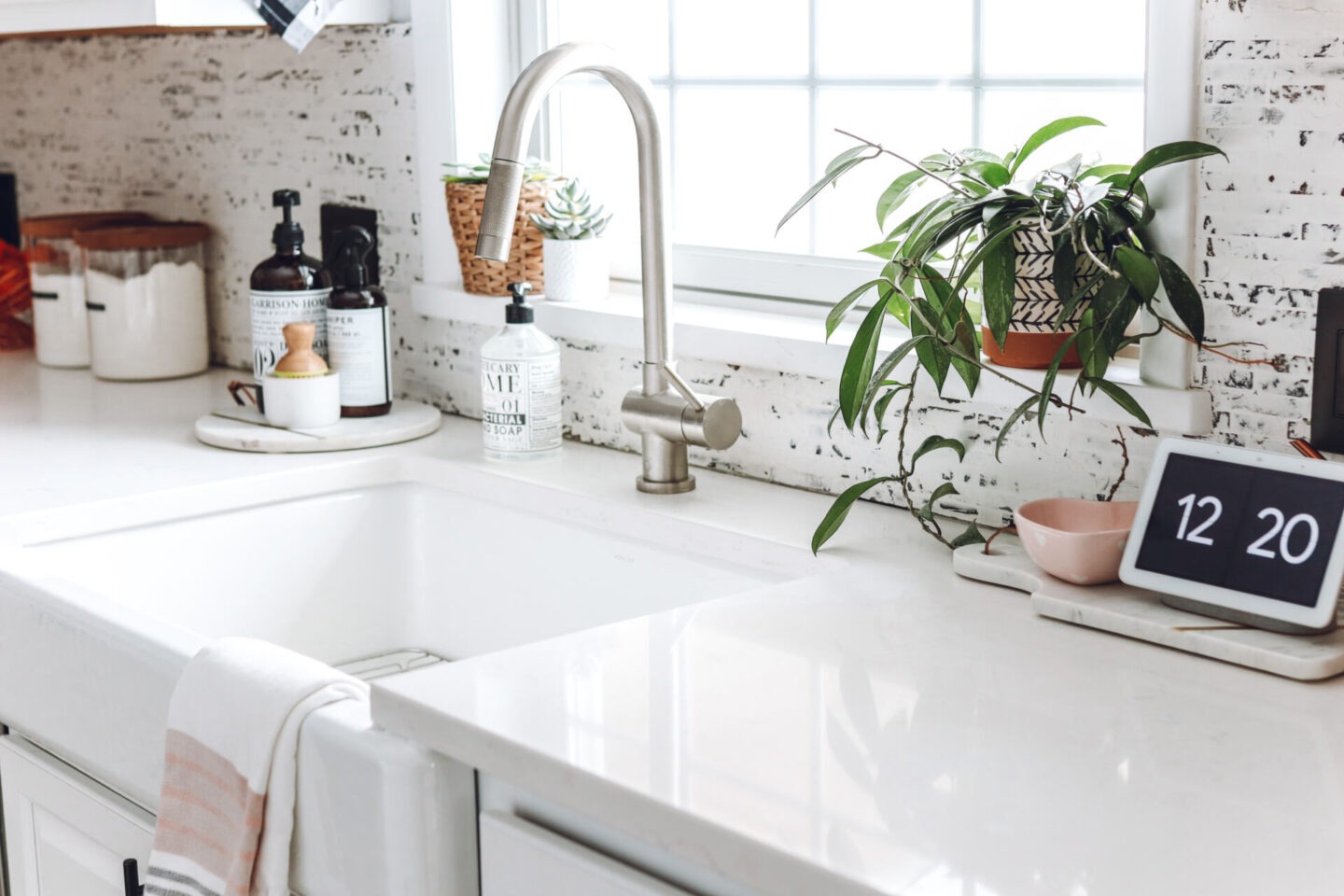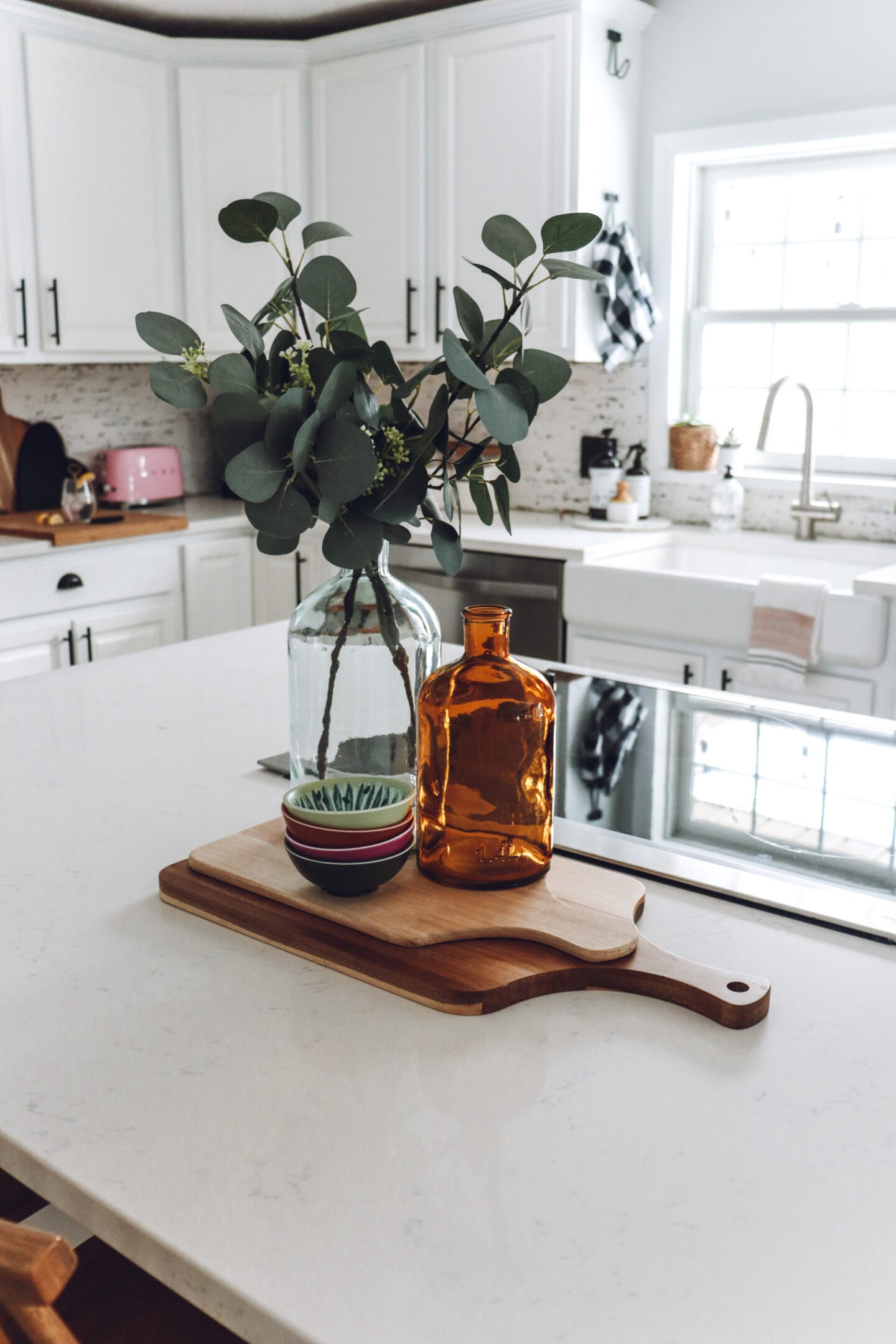 Counter Top Cost Breakdown
We ordered our quartz through Granite Depot. They had a large selection and were the most affordable in the area. Our kitchen is 59 sq feet of counter space + we ordered a piece for our fireplace too. I'll share that soon. We also decided it would make most sense to upgrade the sink now while the counters were up. We chose Pinpoint Quartz which is a mainly white with some slight grey veining. I love that it gives off a pure white vibe but still has some texture to it.
68 sq. foot of Pinpoint Quartz: $3,400
Kohler Farmhouse Sink +Sink Protector: $1044
Sink Installation: $200
Total: $4,644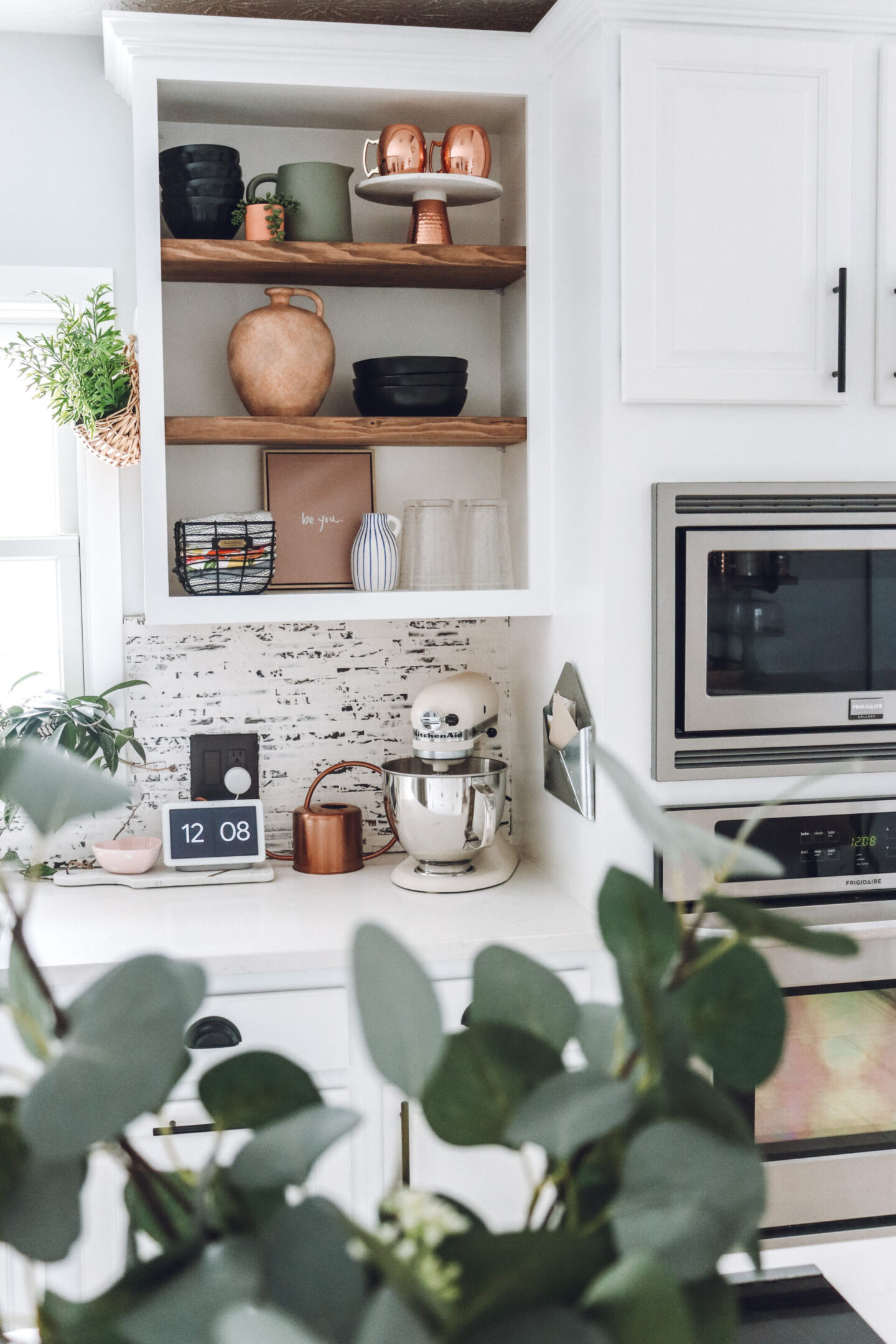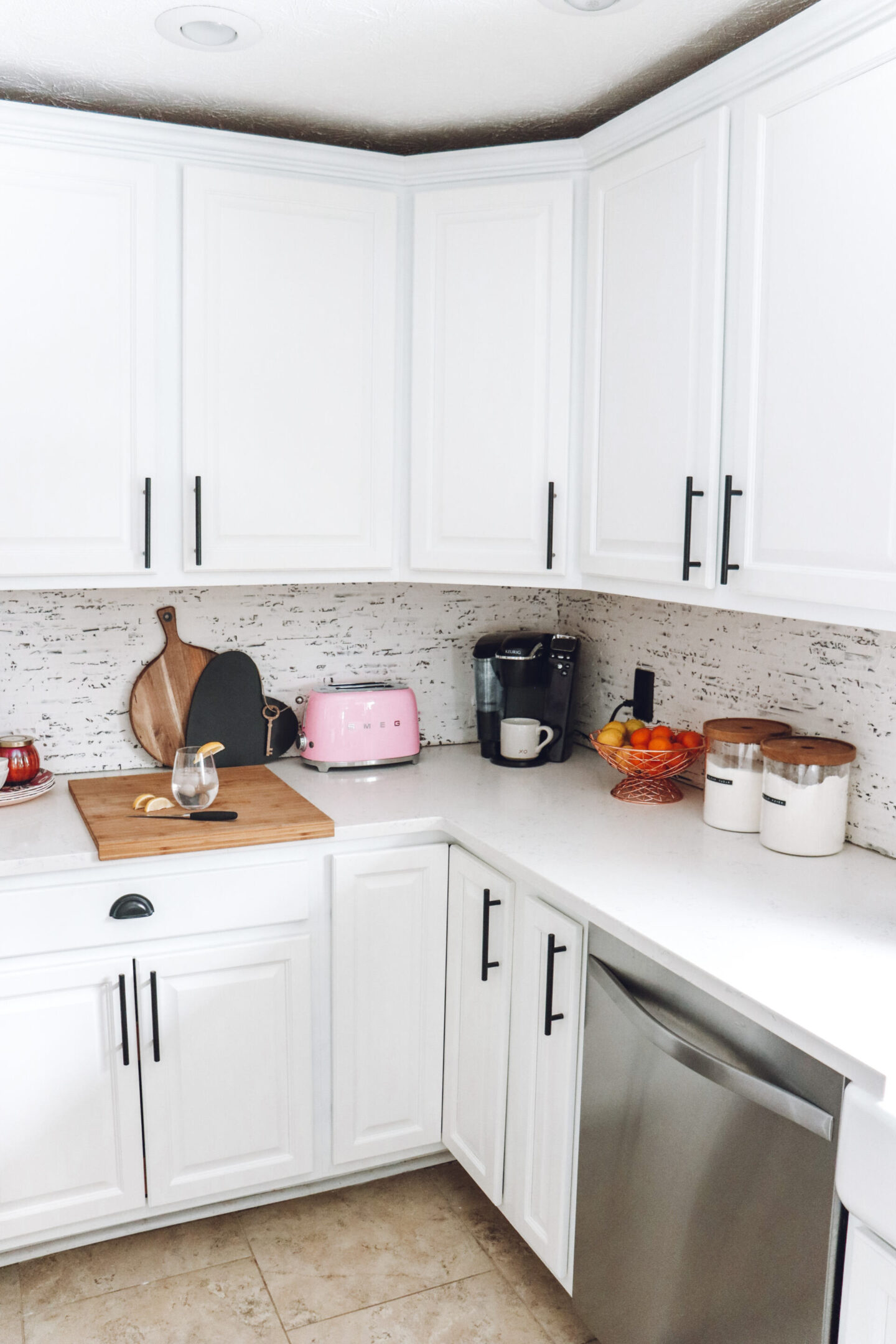 Budget Friendly Kitchen Upgrades
Even though the counter tops were not exactly a budget friendly kitchen upgrade; I am still all about making a big change with a small budget. Check out my post here about how I updated the backsplash for less than $10 + an affordable open shelf project too.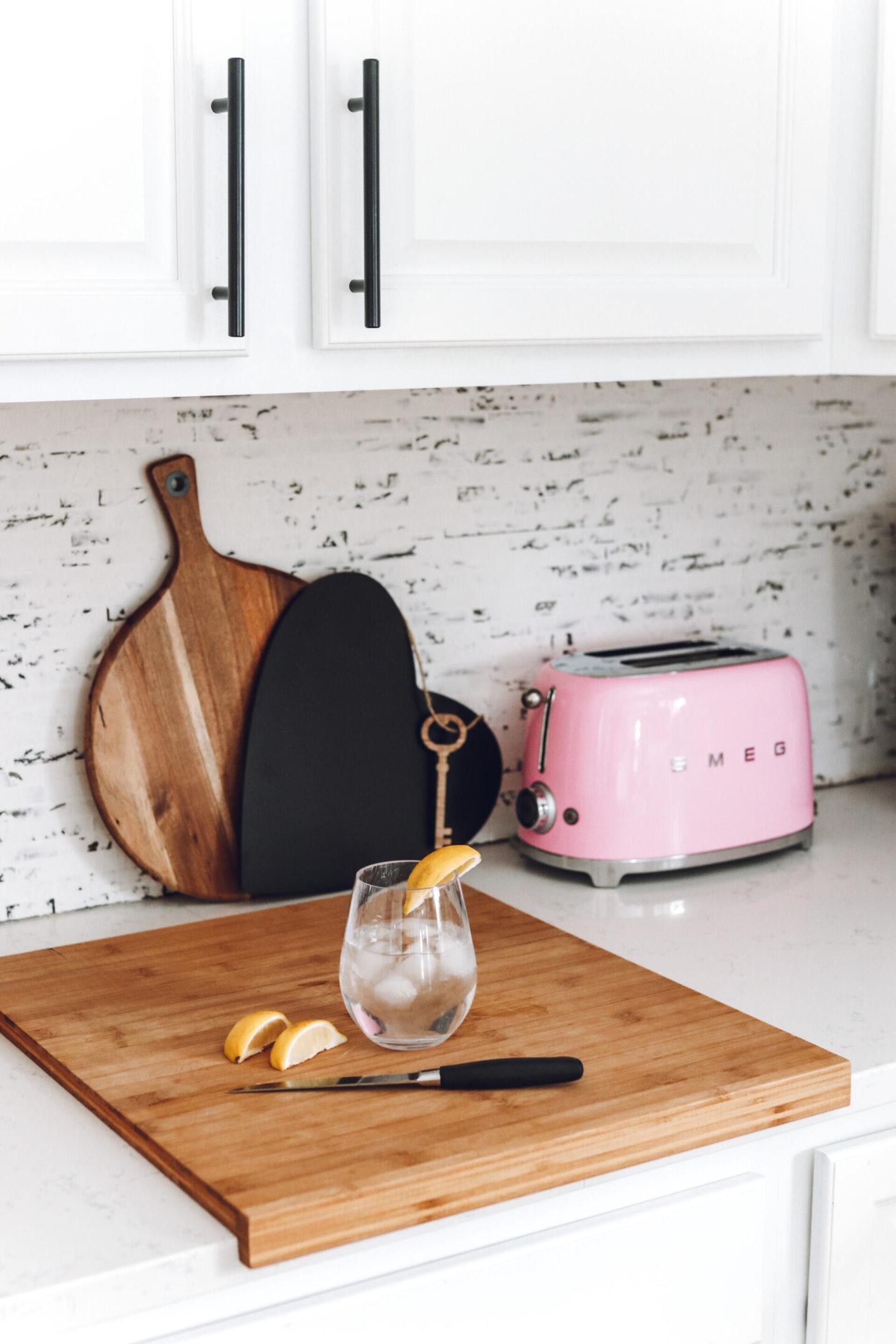 Making the Space My Own
I never want my spaces to feel cookie cutter or unapproachable. When I think of my home decor style the word funky always comes to mind. I do love keeping up with interior trends but I always want the space to be unique to me as well. Pops of color with serving bowls, the pink toaster and vases are how I put my mark on it. Upgrading to new quartz counter tops made the space feel like mine.
Shop The Post