I am so excited to share my updated skincare routine with y'all. I have been struggling with hormonal break outs BADLY for the past year and I finally seem to have them under control. What's funny is the answer was so simple. Wash my face morning and night. Once I became diligent about my skincare I saw a difference almost immediately.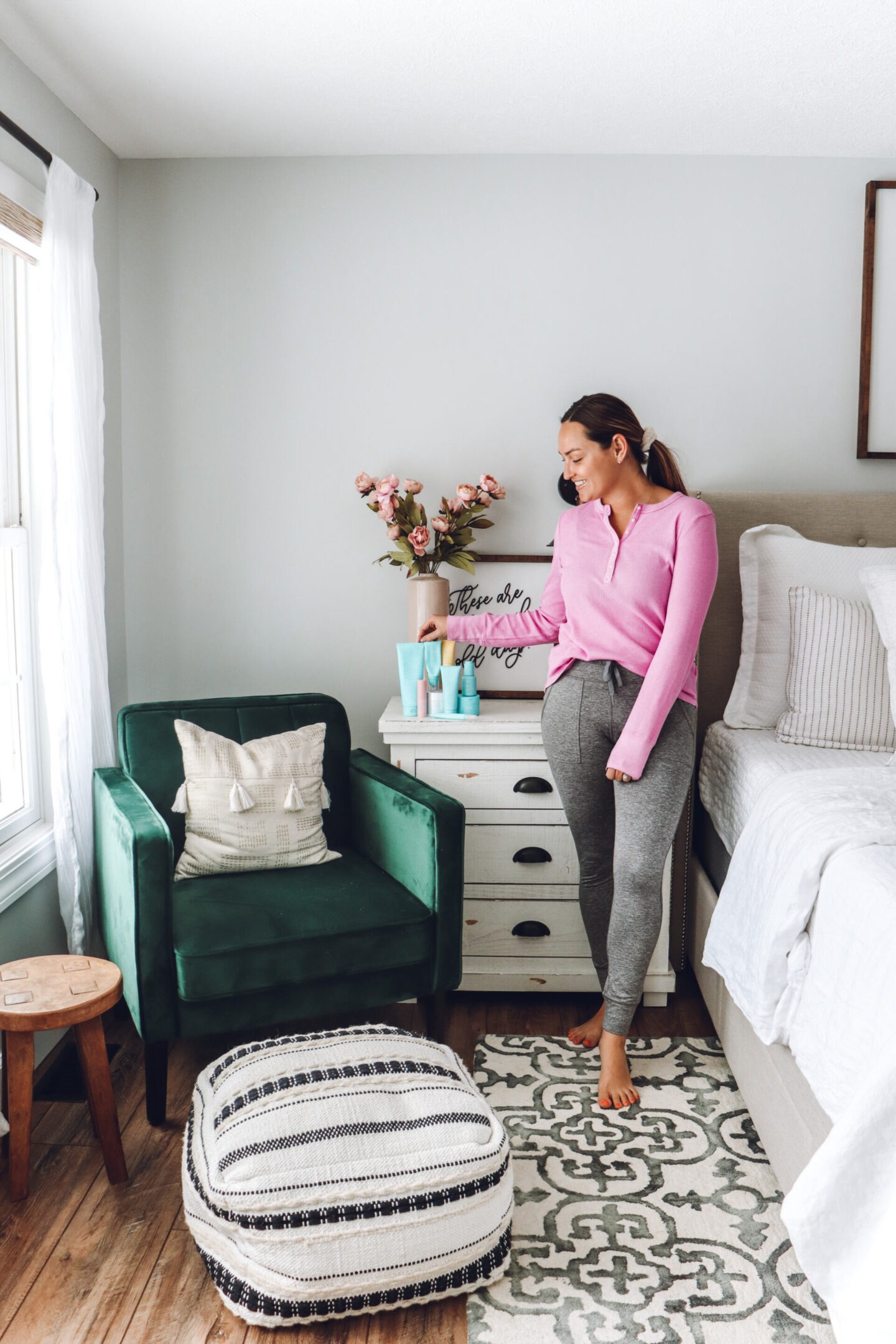 This post is sponsored by Tula & contains affiliate links. The opinions and content are my own. I only work with brands I truly love, thank you for your support.
Step by Step Skincare Routine
Use my code: TEEENZY for 15% off!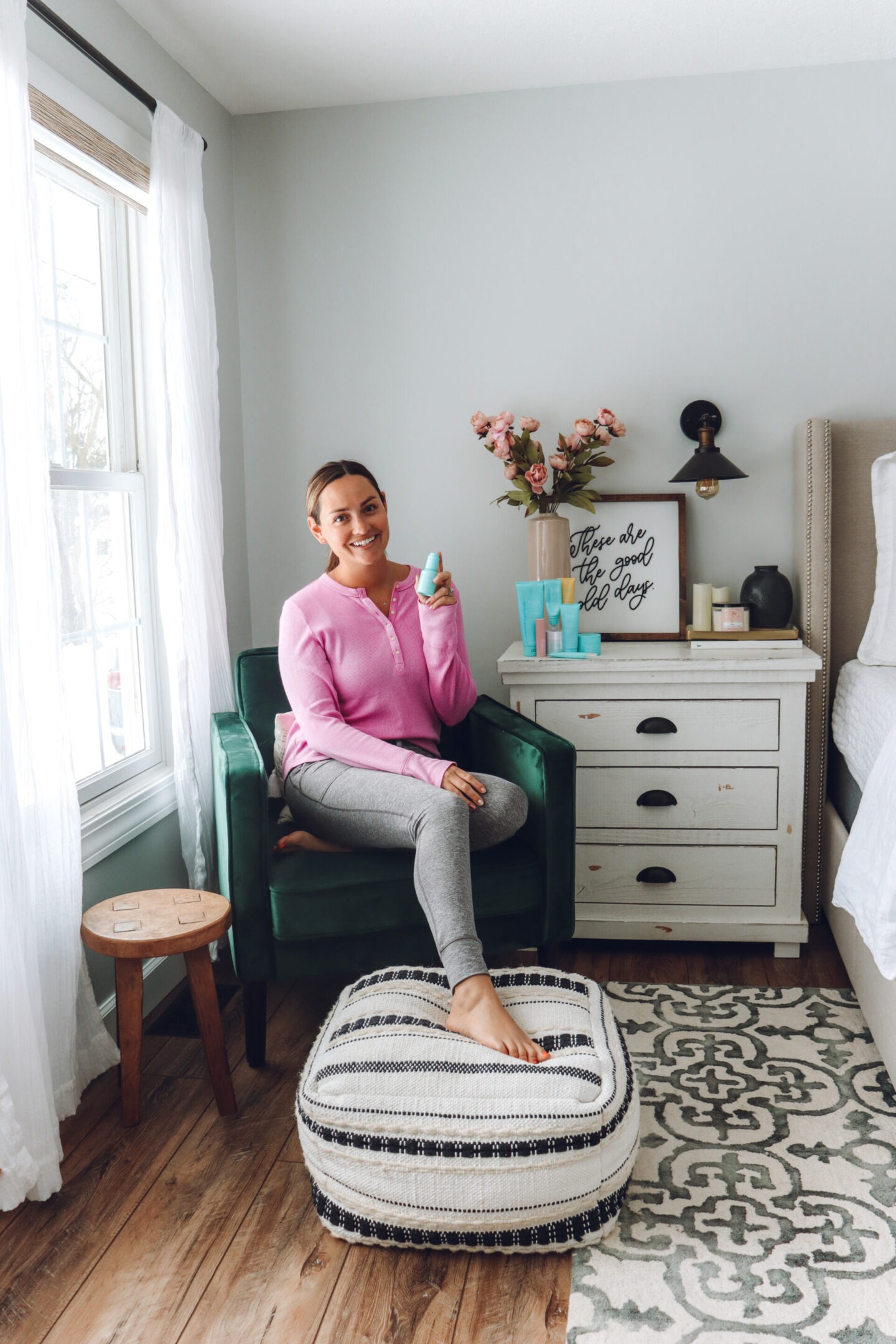 Skincare for Everyone
What I love about these products is that they are universal and they truly have something for every skin type. If you're wondering what's right for you I suggest checking out Tula's site and doing a little research or start with the products I suggested above. I didn't have a consistent skincare routine for a long time and I can tell you consistency is key when it comes to keeping your skin healthy. Want to learn more about Tula skincare? Check out this post I wrote last year.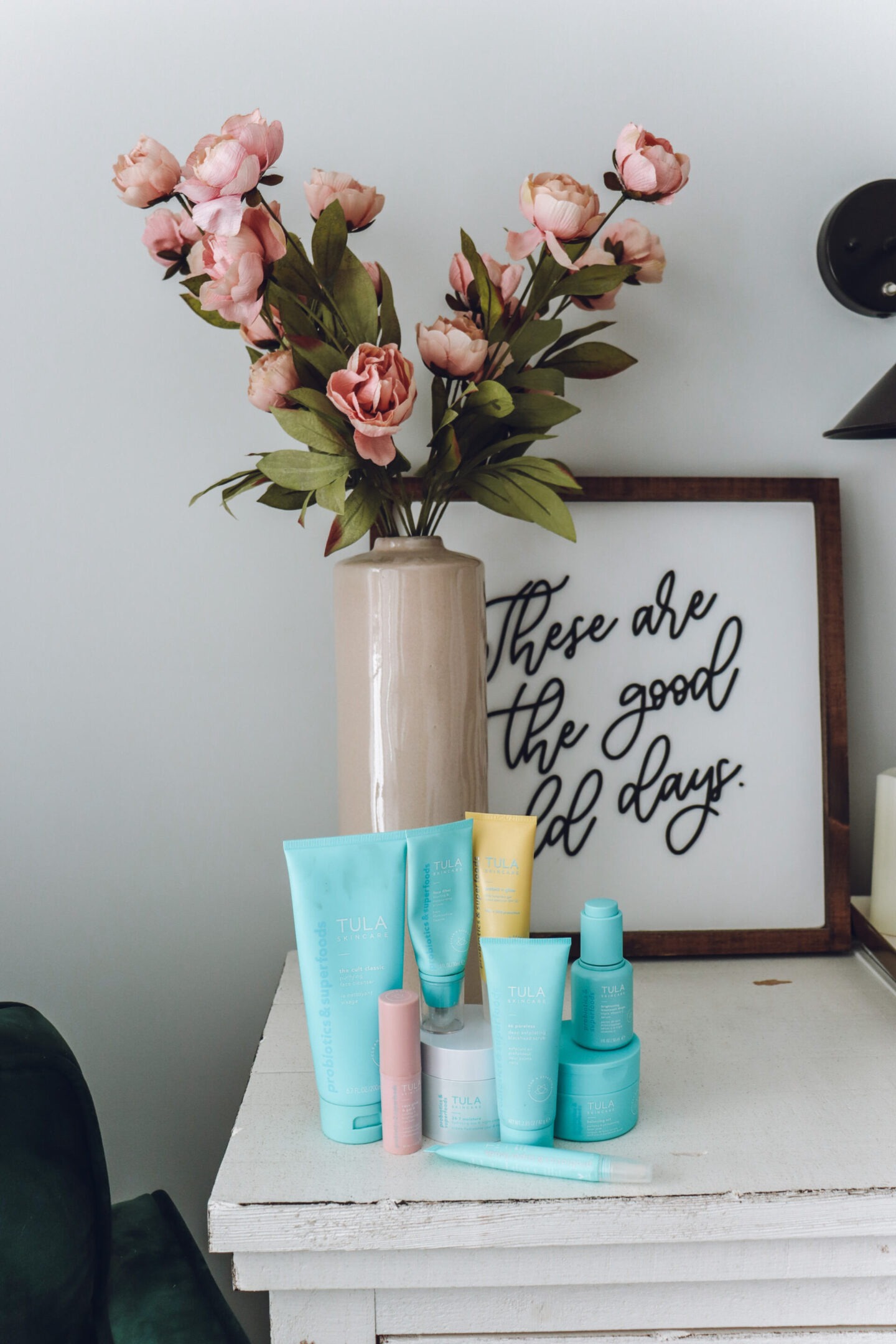 Skincare You Can Feel Good About
Not only is Tula Skincare doctor-founded, it is also created with probiotics and super foods. You are basically FEEDING your skin (which is your largest organ) the best of the best. I also love that Tula is about empowering women to embrace the skin their in and helps you get your skin looking its healthiest. We all have skin imperfections but with Tula I've been able to get my break outs under control and embrace the skin I'm in!
If you're ready to try Tula or just stock up they are offering FREE SHIPPING on all orders this weekend + 15% off with my code TEEENZY. If you have any questions always feel free to shoot me an email or send me DM on instagram.