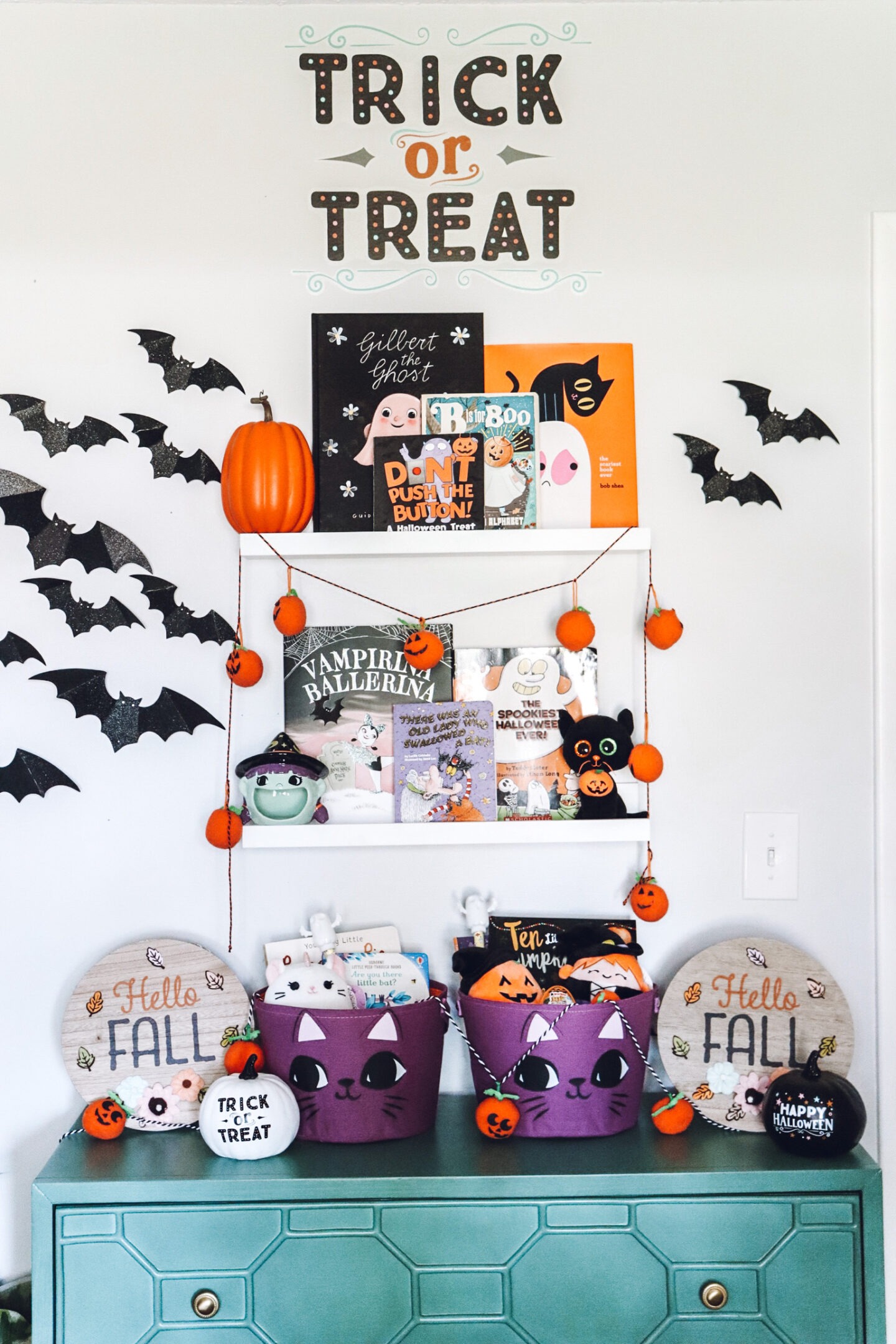 One of of the most fun parts of motherhood is making holidays special. I love putting together little gifts and goodies for my kiddos. Today I'm going to share how to put together a kids halloween gift basket. You don't have to spend a lot to put one together. I try and use practical items too, like halloween pajamas and a trick-or-treat basket. These round "Hello Fall" signs are my absolute favorite and only $8 at Target!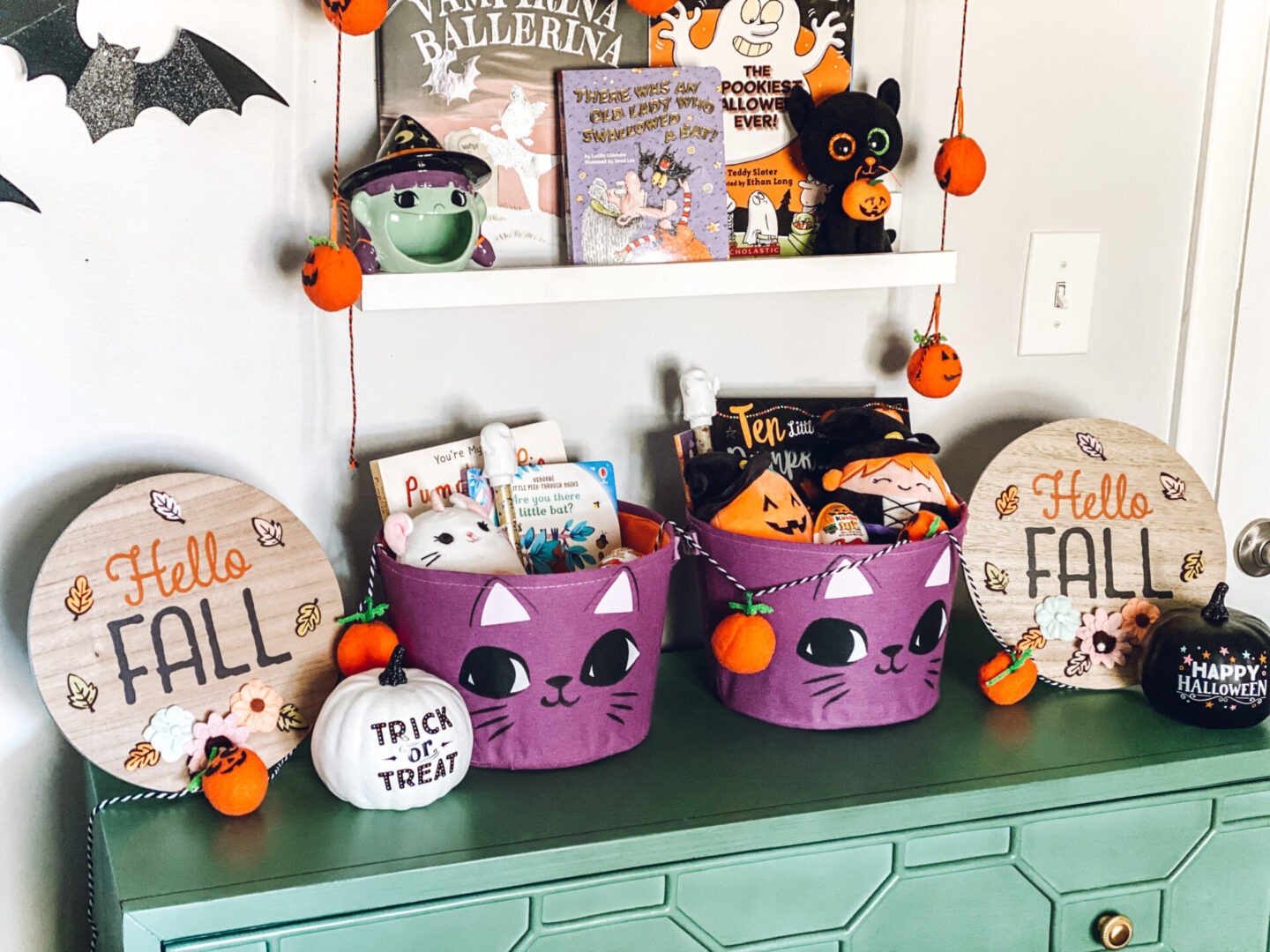 What's Inside
Always, always a book! The holidays are a great time to build up your library. I love to switch up our bookshelves seasonally, so I tend to gift a seasonal book for every holiday.
Our family is OBSESSED with squishmallows. I got the kiddos ones with bunny ears in their Easter baskets and halloween ones for this basket. (and then I wonder why we have so much stuff in our house haha)
Candy or treats. I put it some of the kidds favorite candy. They love kinder eggs and gummy bears. If you're not big on sugar you could throw in a halloween treat.
Pajamas. I usually throw in a pair of Halloween pajamas or a little halloween outfit too.
Target Dollar Section. Lastly, I suggest hitting up the target dollar section or the dollar store to find some smaller, random goodies to throw in.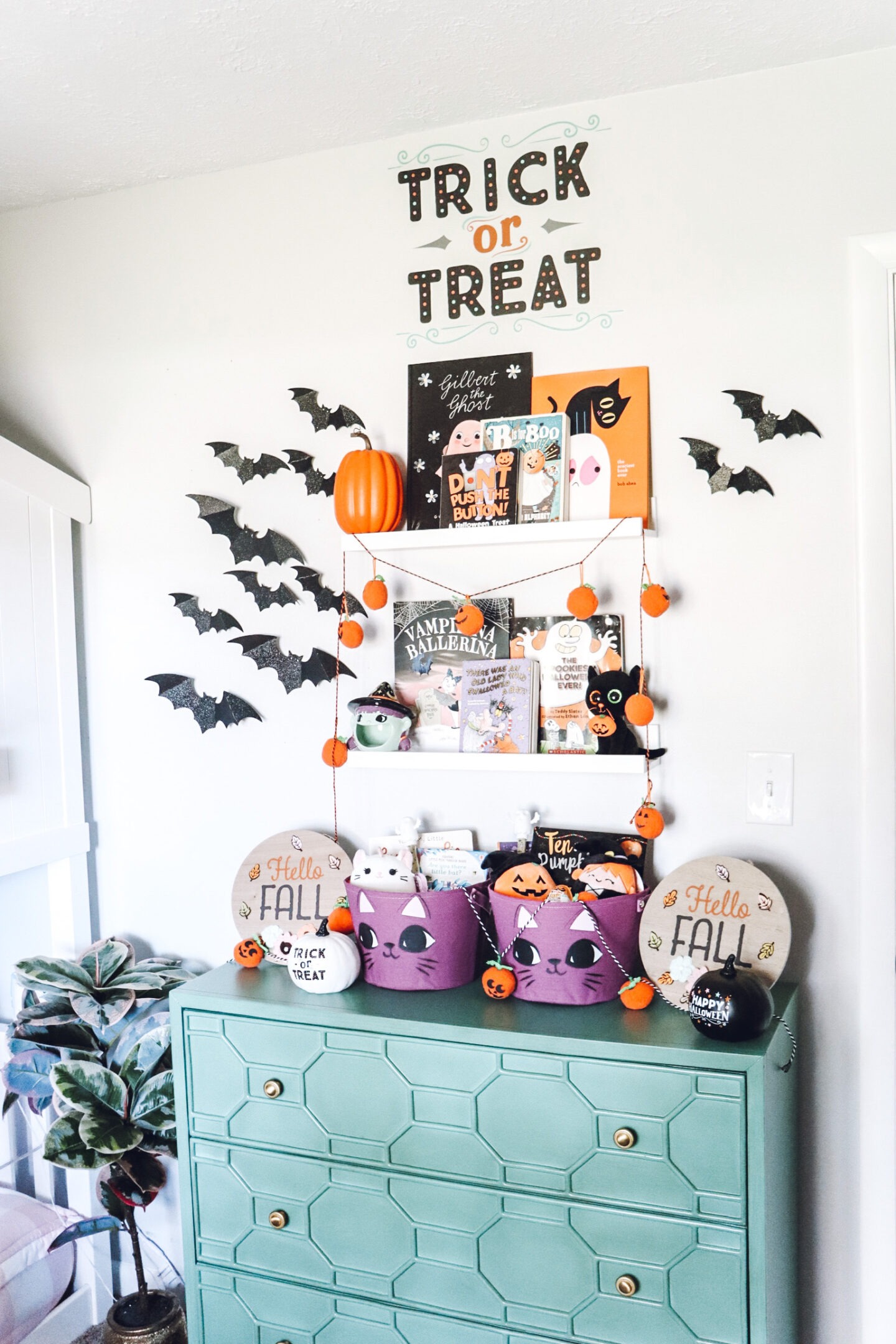 Looking for more fun Halloween inspo? Check out my halloween trail mix bar here. If you make a kids halloween gift basket make sure you tag me on Instagram so I can see! What are some fun things your family does to make the holidays extra special?
Shop The Post