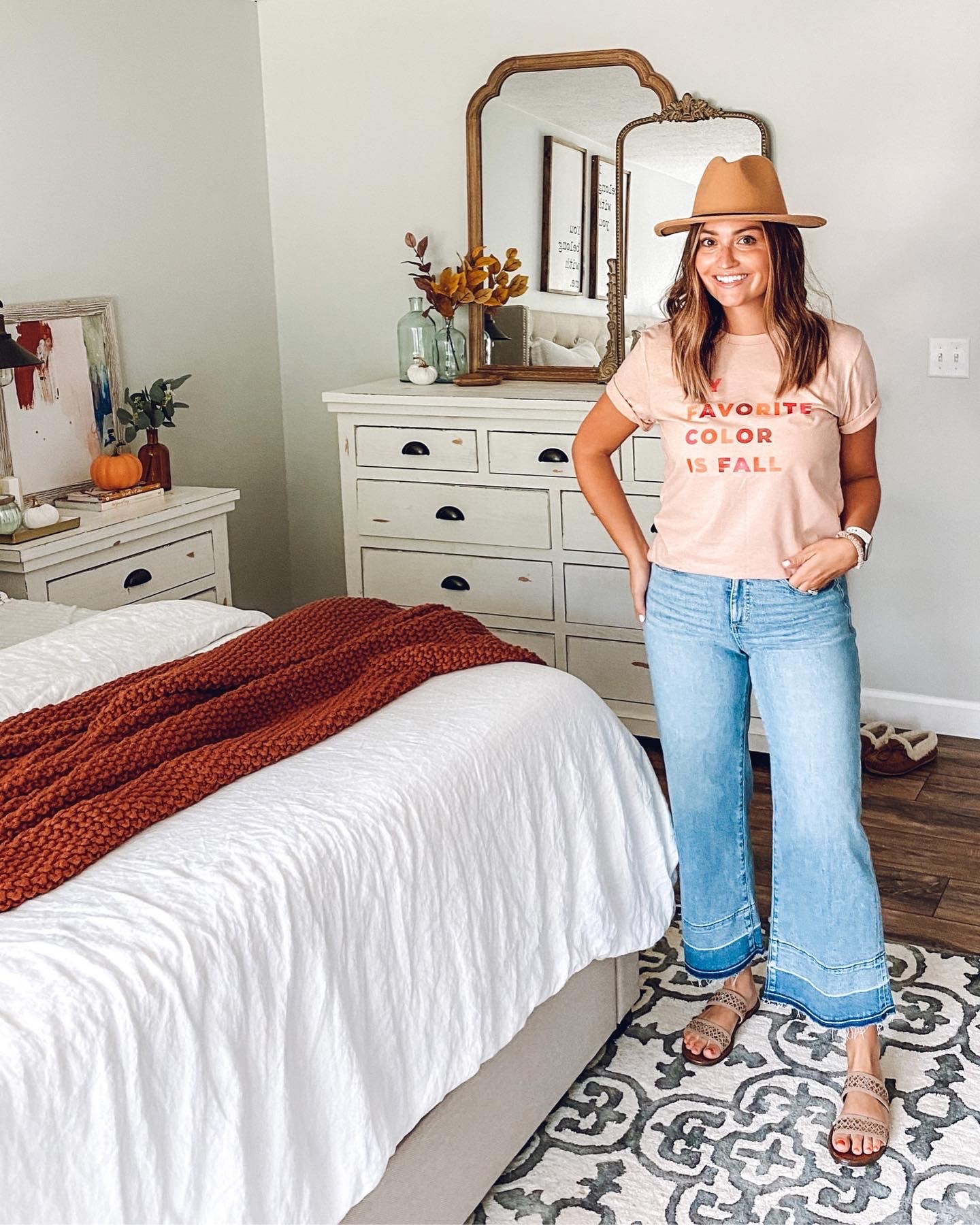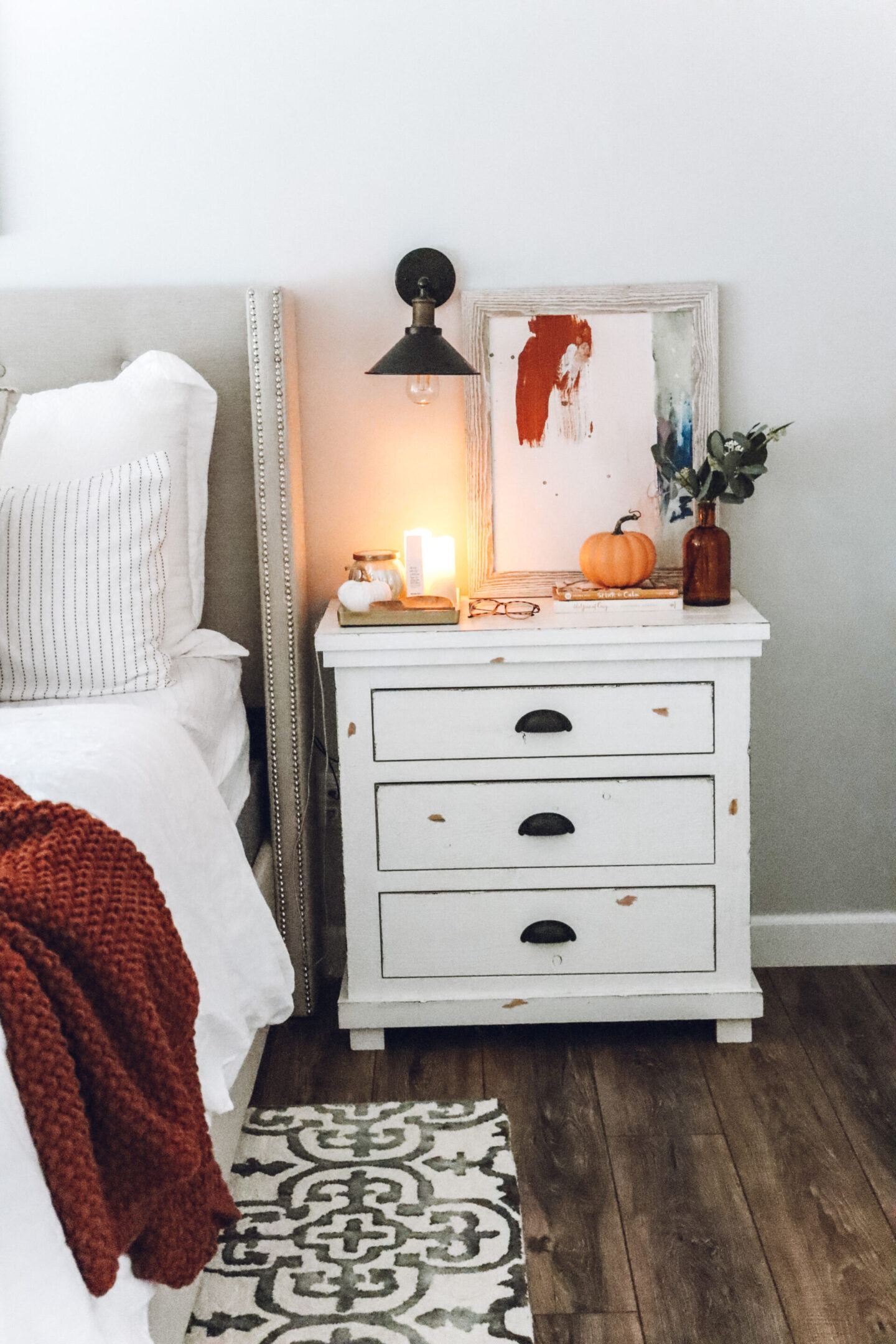 Happy September! The start of September means I bust out all the fall decor. This year I started with my cozy fall bedroom. I really wanted my room to feel warm and cozy. Rust has been the color of the season for me! I also add in pops of sage green, blush pink and navy. The piece of art in Lindsay Letters fall collection did a perfect job bringing all of those colors to life in my room. The name of the piece of art is "Resilience Abstract."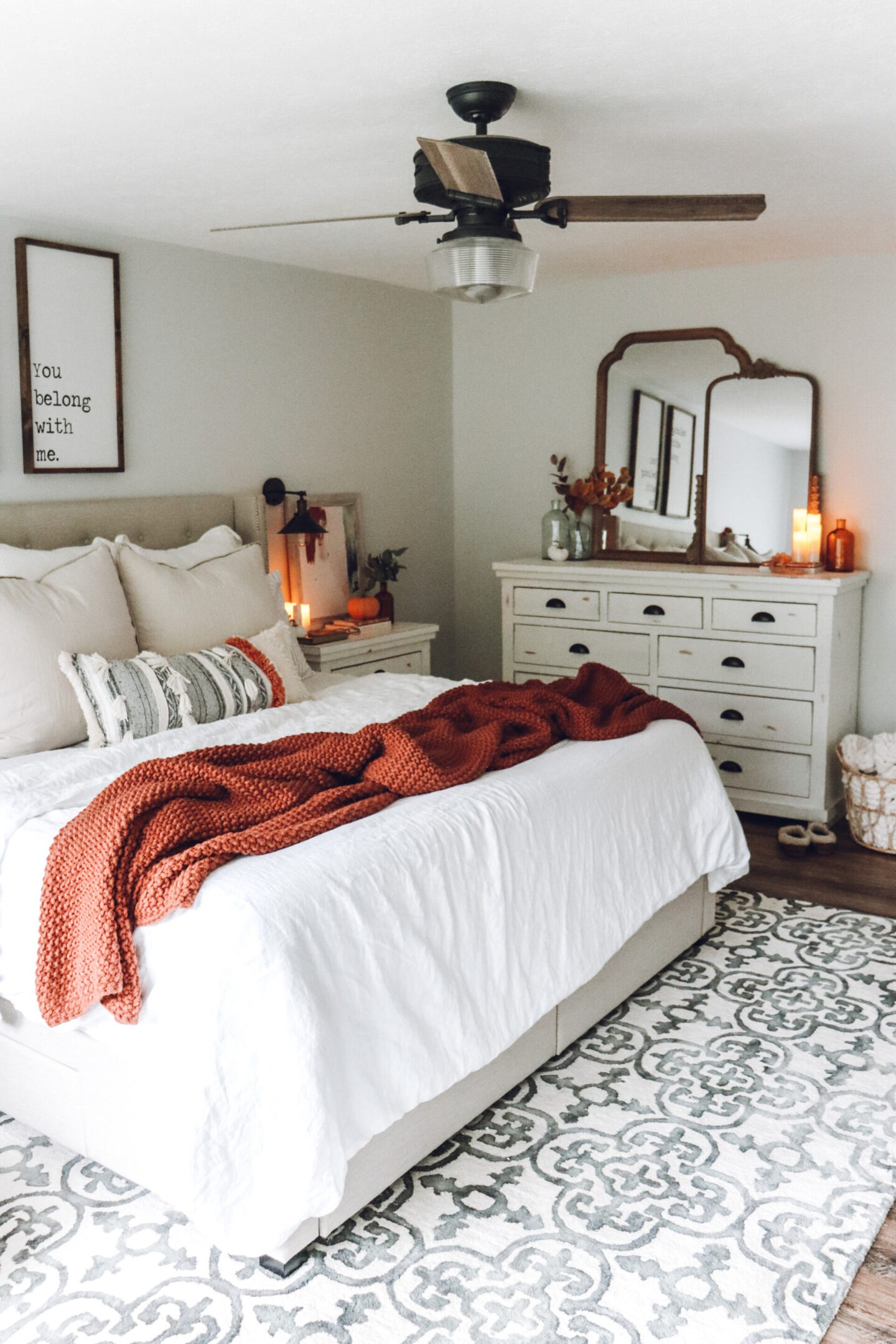 Cozy Candles
I also added in flameless candles and I am totally obsessed with the cozy vibes they create. As much as I love a good scented candle these are a safer option when it comes to toxic chemicals. They run on a timer and a remote, they are so convenient. I also love that the candles come in a set of nine and can be used in multiple spots throughout your home. They are super affordable too, under $20.
Shop The Post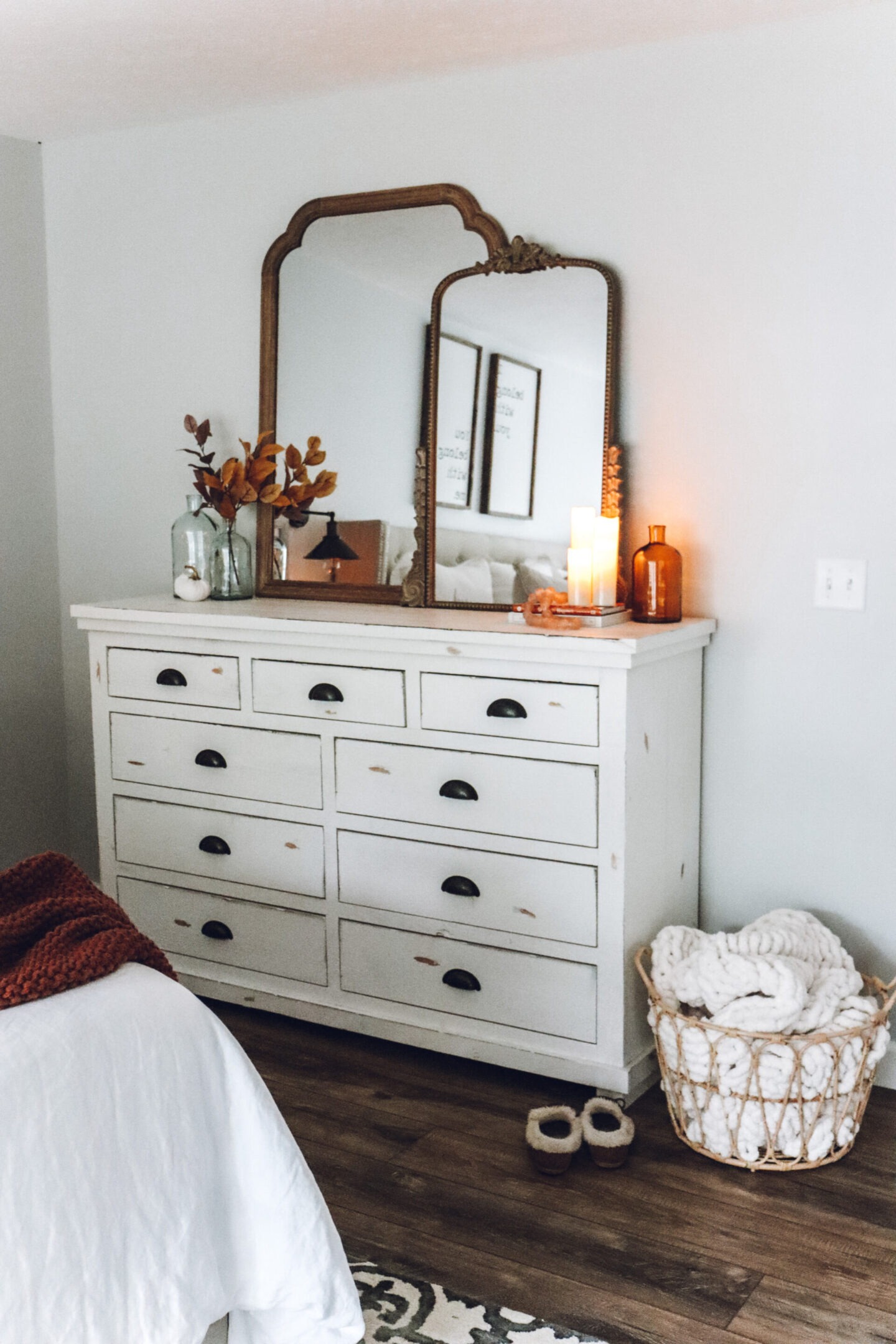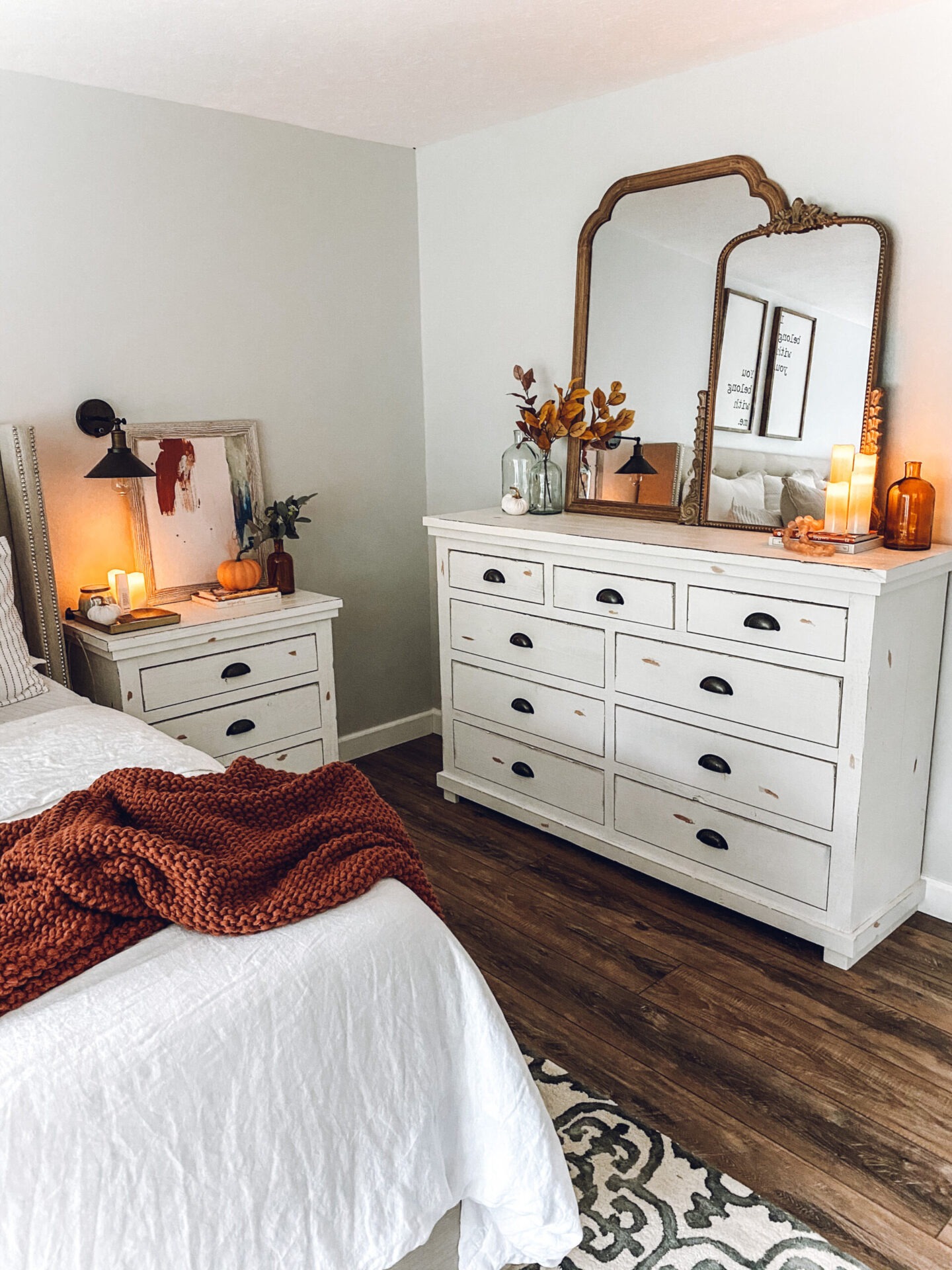 Cozy Corner
One of my favorite spots in my cozy fall bedroom is this corner. Even though I don't get to enjoy it enough, when I can I love to cozy up and sip my coffee here. I simplified our nightstands and added in some target dollar spot pumpkins. I shopped my home and used items we already had for the other pieces. Sometimes, just clearing off a space and starting over is a great way to refresh it! I recently added a "home decor" closet to our house and it makes it so much easier to shop my own home.
Looking for more fall home decor inspo? Check out my house from last year here. It is seriously WILD to see how different my home looks.
Shop The Post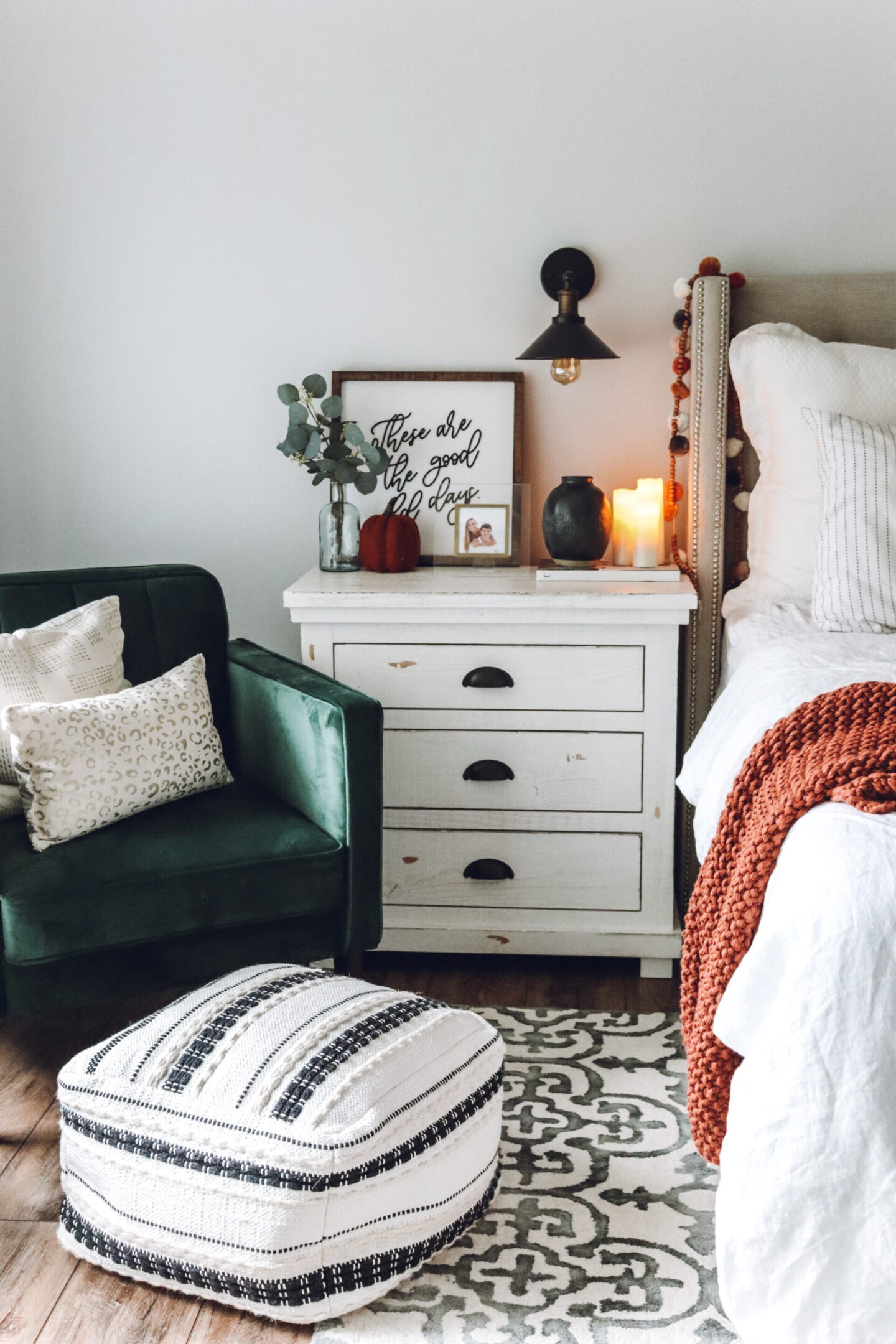 Pin For later!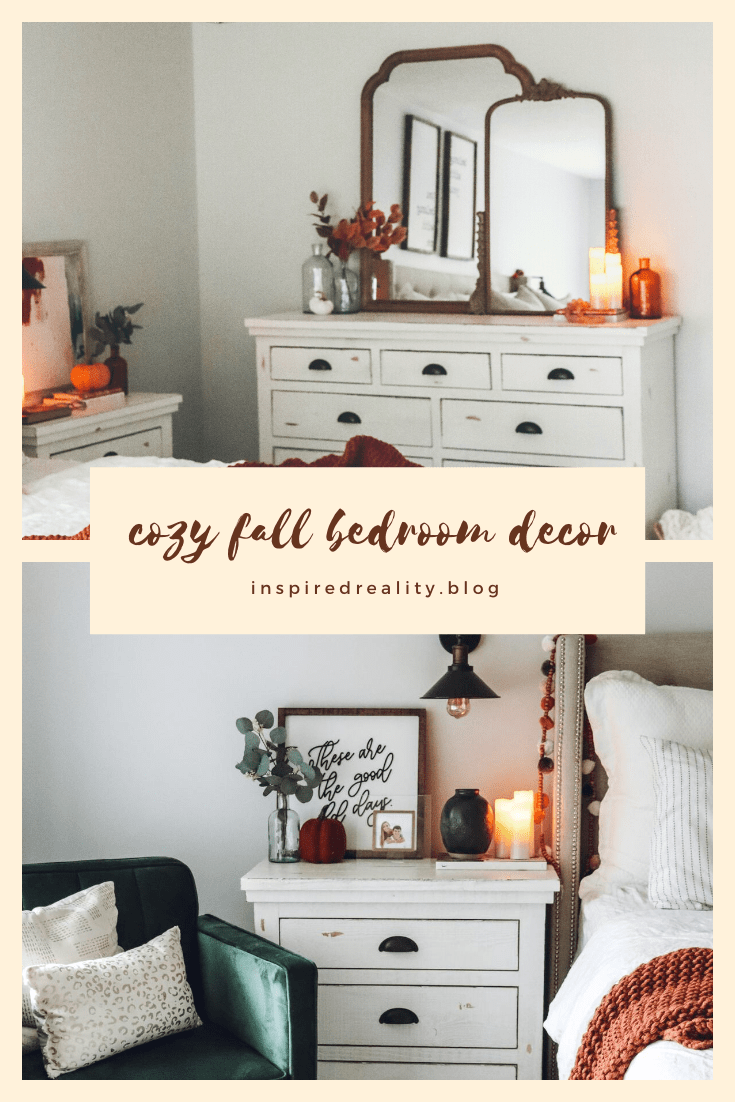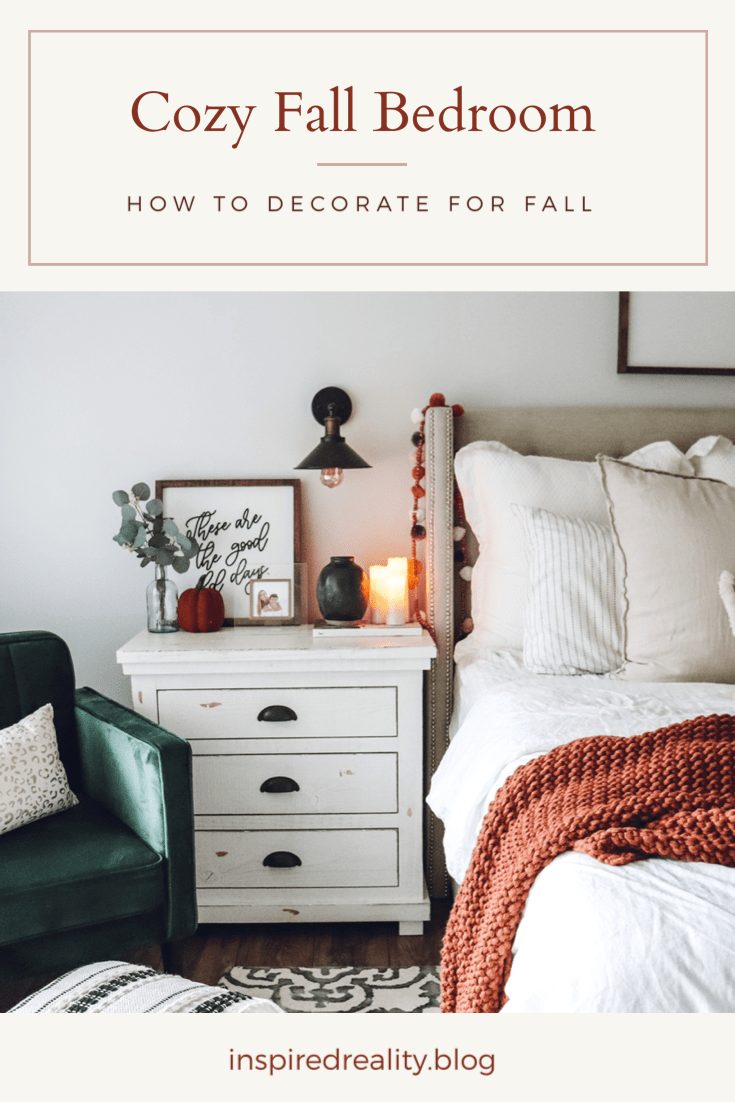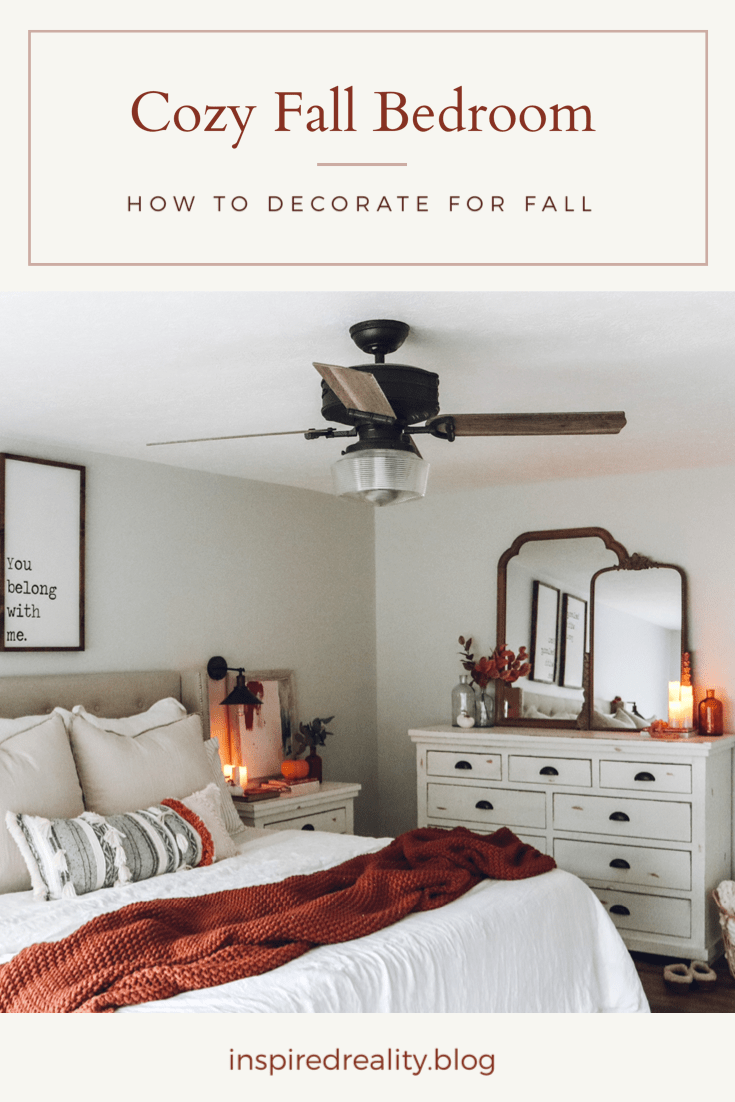 Shop The Post