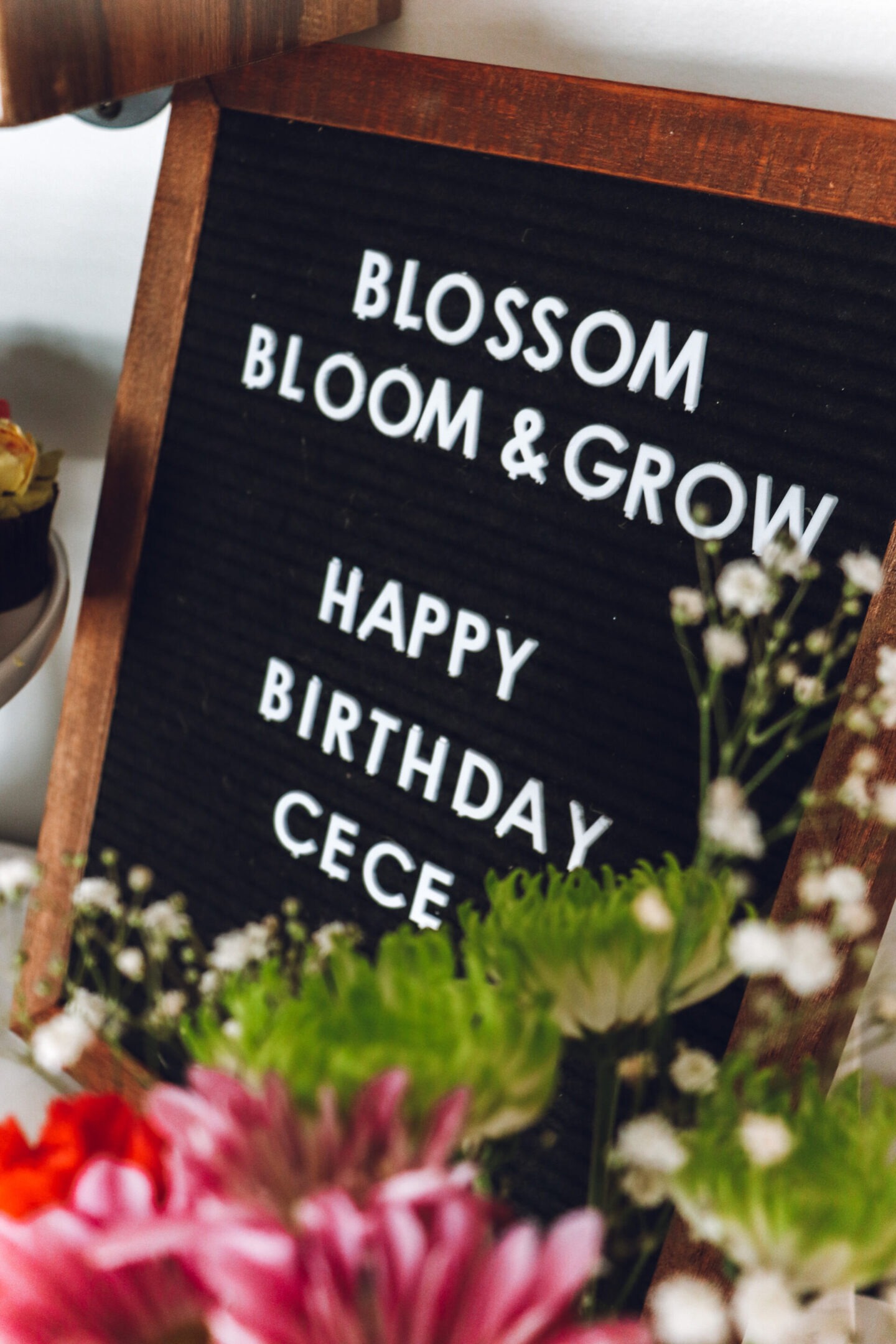 Hi friends! Today I am sharing all the details of Cece's third birthday party. I am especially excited to share because I have a total party throwing hack for you. This party may look like it took a ton of time/energy to plan but it was honestly so simple. Disclaimer: the brand I'm sharing about agreed to send the party items in exchange for me sharing on Instagram stories. But, I felt like it was such an awesome and convenient idea that I wanted to share a little more in a blog post.
Links to Shop: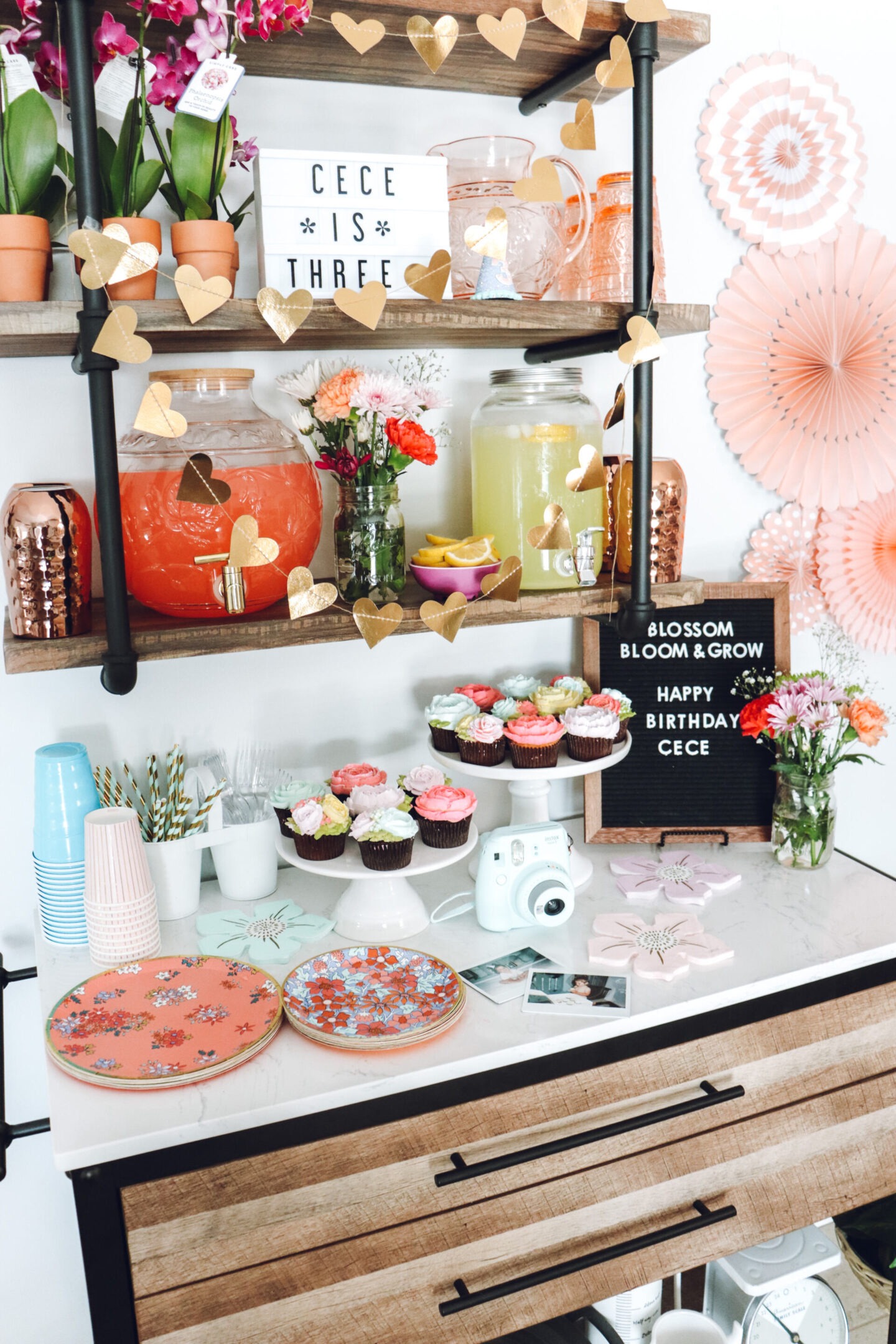 So, lets get into it! Coterie is a one stop party shop. Everything is online and they have a ton of themes to choose from. On their site you can search different themes everything from kids parties, bridal showers, baby showers and everything in between. If you're hosting any type of event Coterie has you covered. I chose the In Full Bloom set because it was so pretty and Cece also loved the flowers.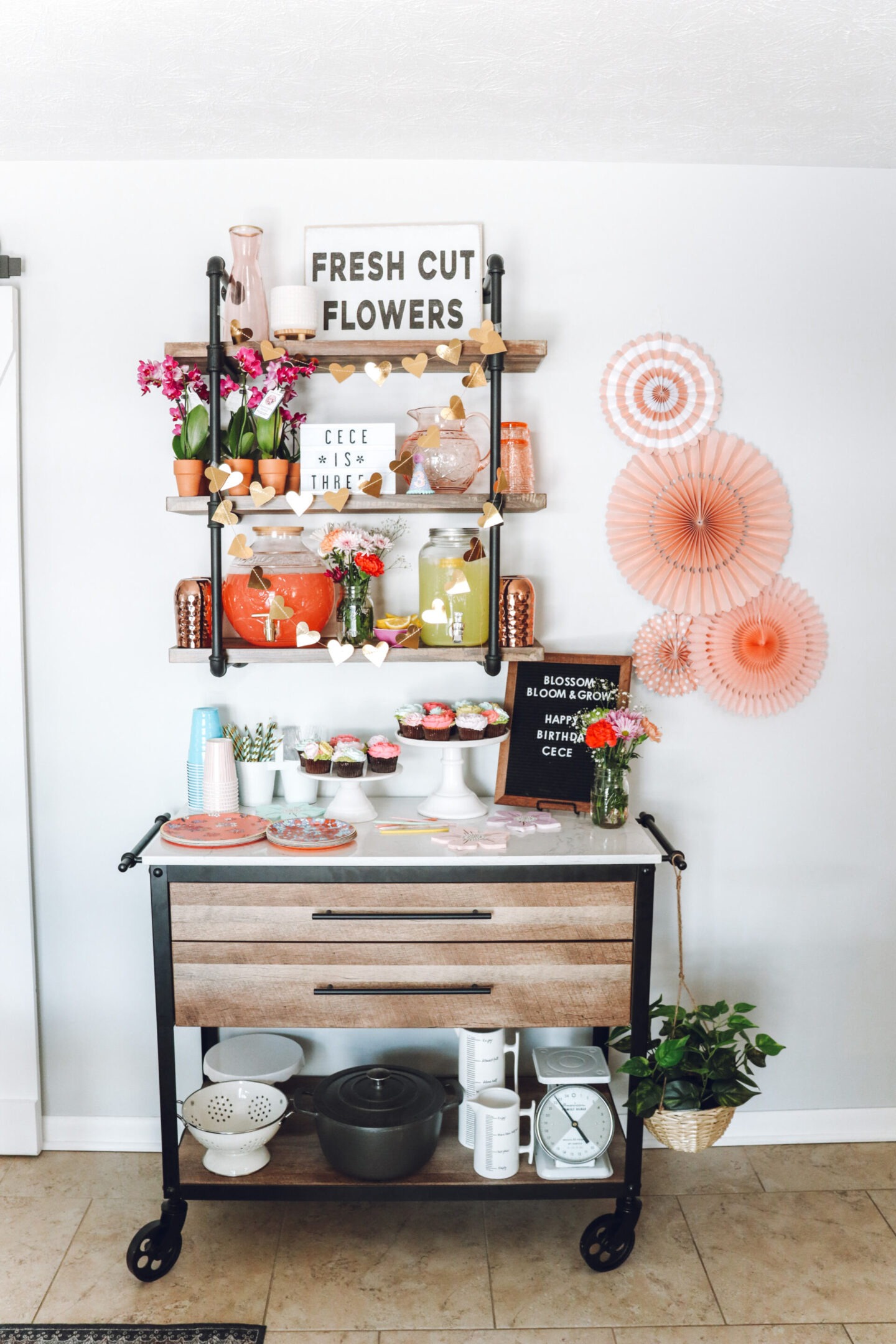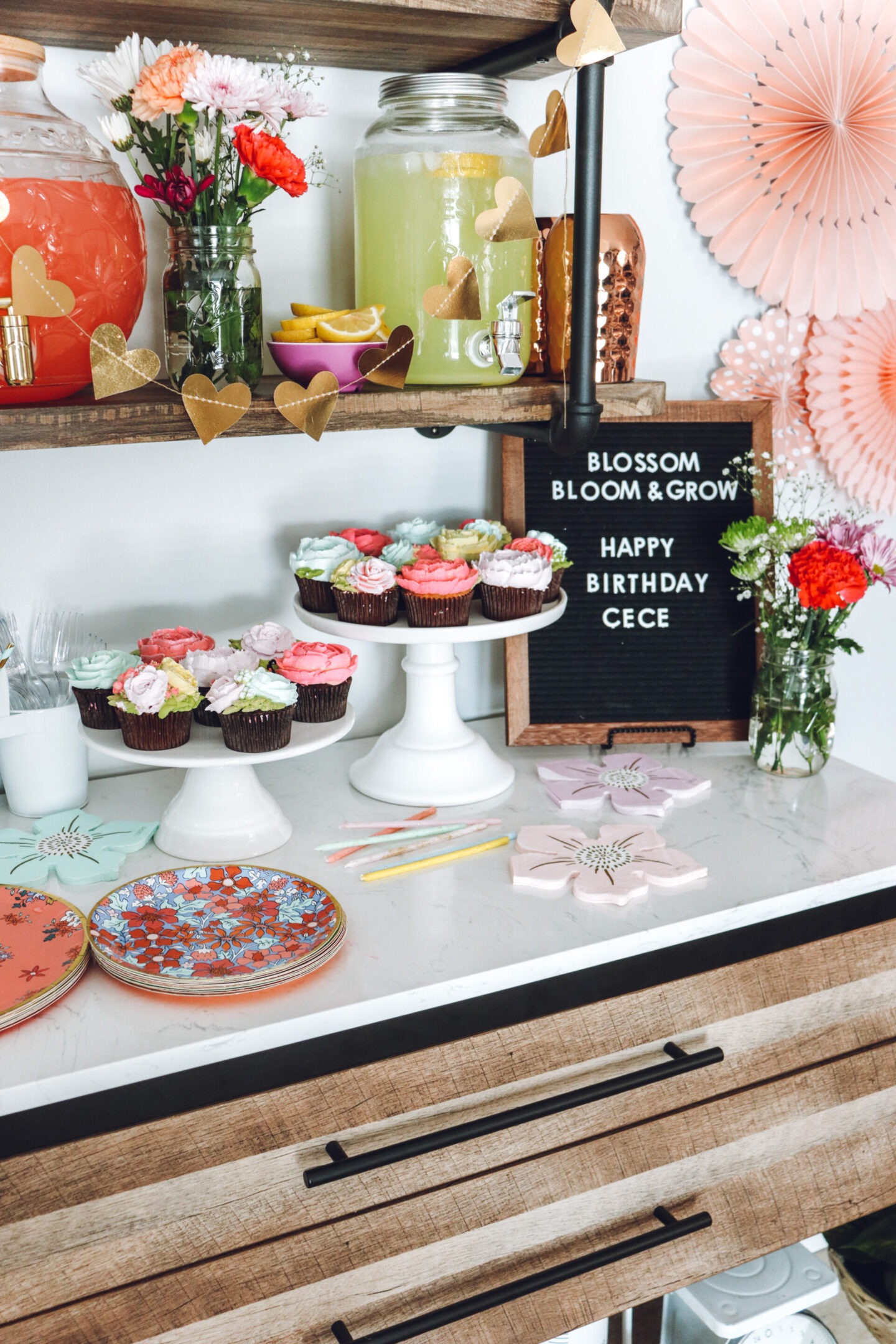 What Coterie Offers:
When you shop your party with Coterie you can get all of the party essentials. They sent me: floral paper plates, napkins, paper straws, cups, gold heart garland, birthday candles and decorative fans. The site has even more decorations available. You can choose from so many different extras. What I love about Coterie is that everything is unique and boutique feeling. Basically, this is not stuff you can find at your local stores. It's unique and as their site says "elevated party goods." So, if you're all about throwing a good themed party- I highly recommend checking out Coterie.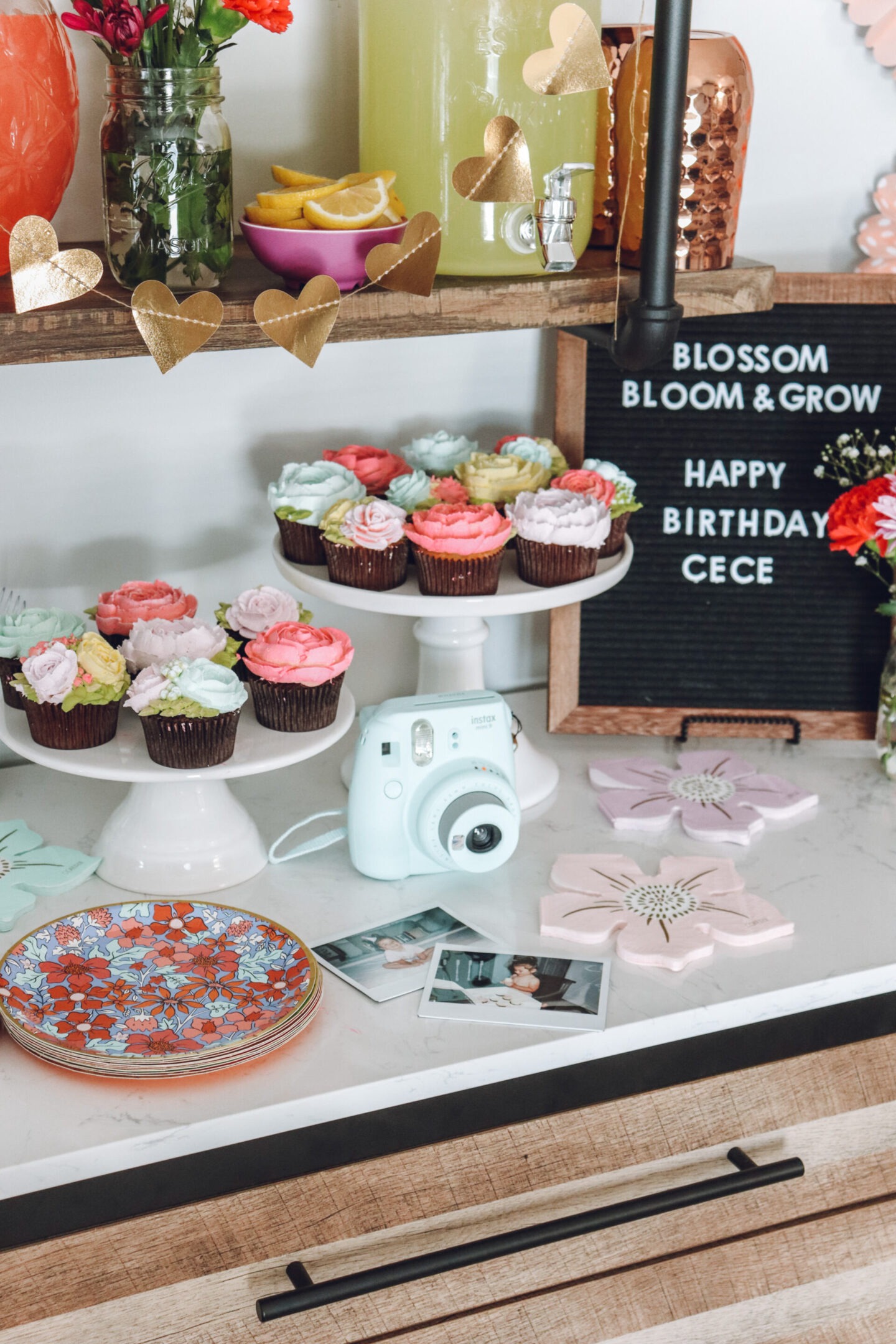 Party Decorating Tips
Use items you already have. I used the cinema Lightbox and felt letter board and customized them for her birthday party.
Decorate with cupcakes or cake, party favors & drinks. I displayed the lemonade in pretty servers.
Put out instant cameras if you have one. They're so fun!
Fresh flowers worked perfectly for this theme but they also work for most themes.
The party favors for this party were the purple Orchids. Displaying them on the shelf also made for great party decor.
I also love to decorate with photos. I didn't have many out this party but typically I love to display photos from the past year at a birthday party.
Links to shop: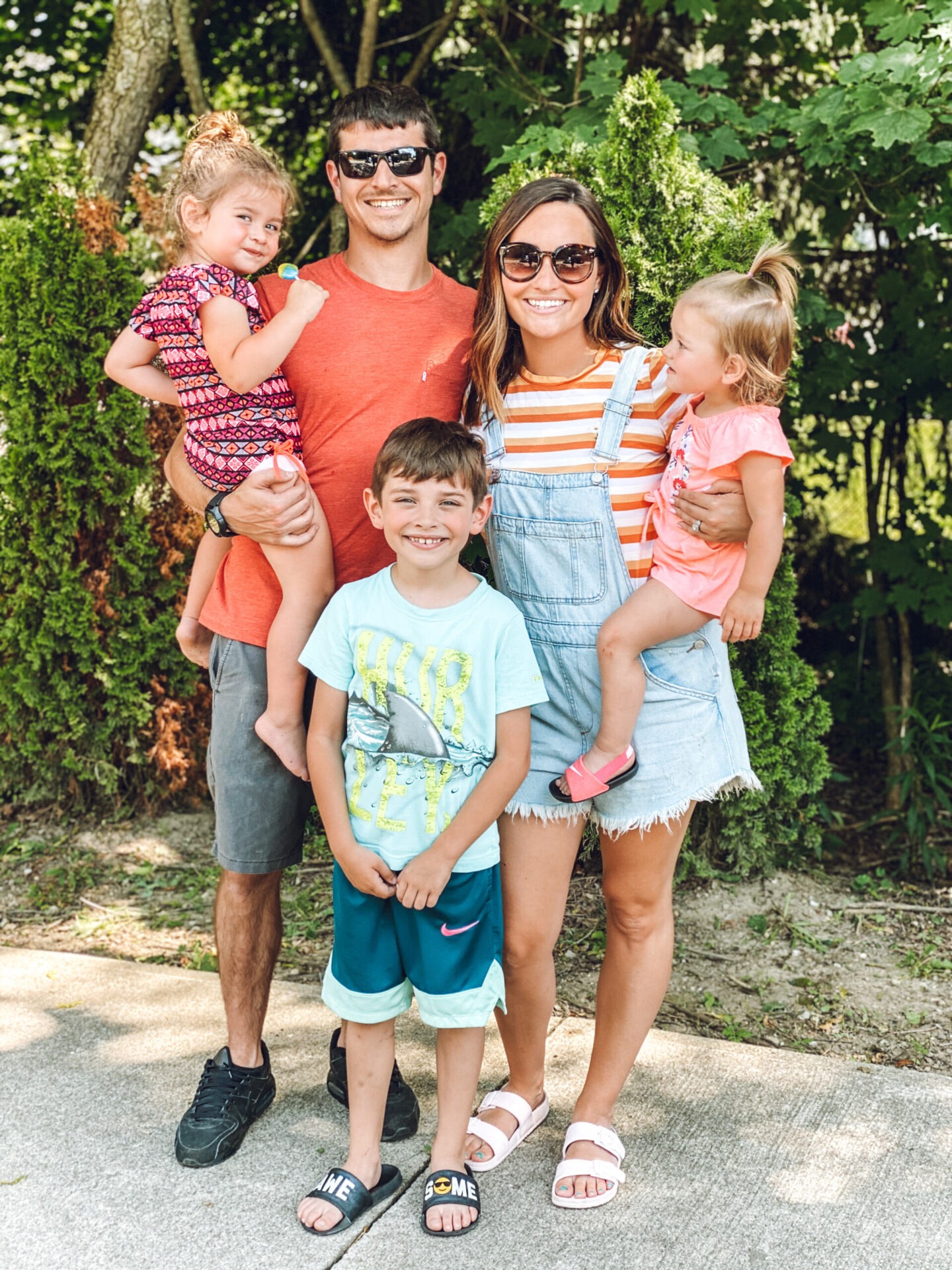 I hope this post helps you simplify your next party. I am all about convenience and Coterie definitely made Cece's third birthday party soo easy. I didn't have to worry about going into a store to find matching and on theme items. Everything was on their site and delivered to my door. Looking for more party planning inspo? Check out Cece's second birthday party here. Happy party planning!