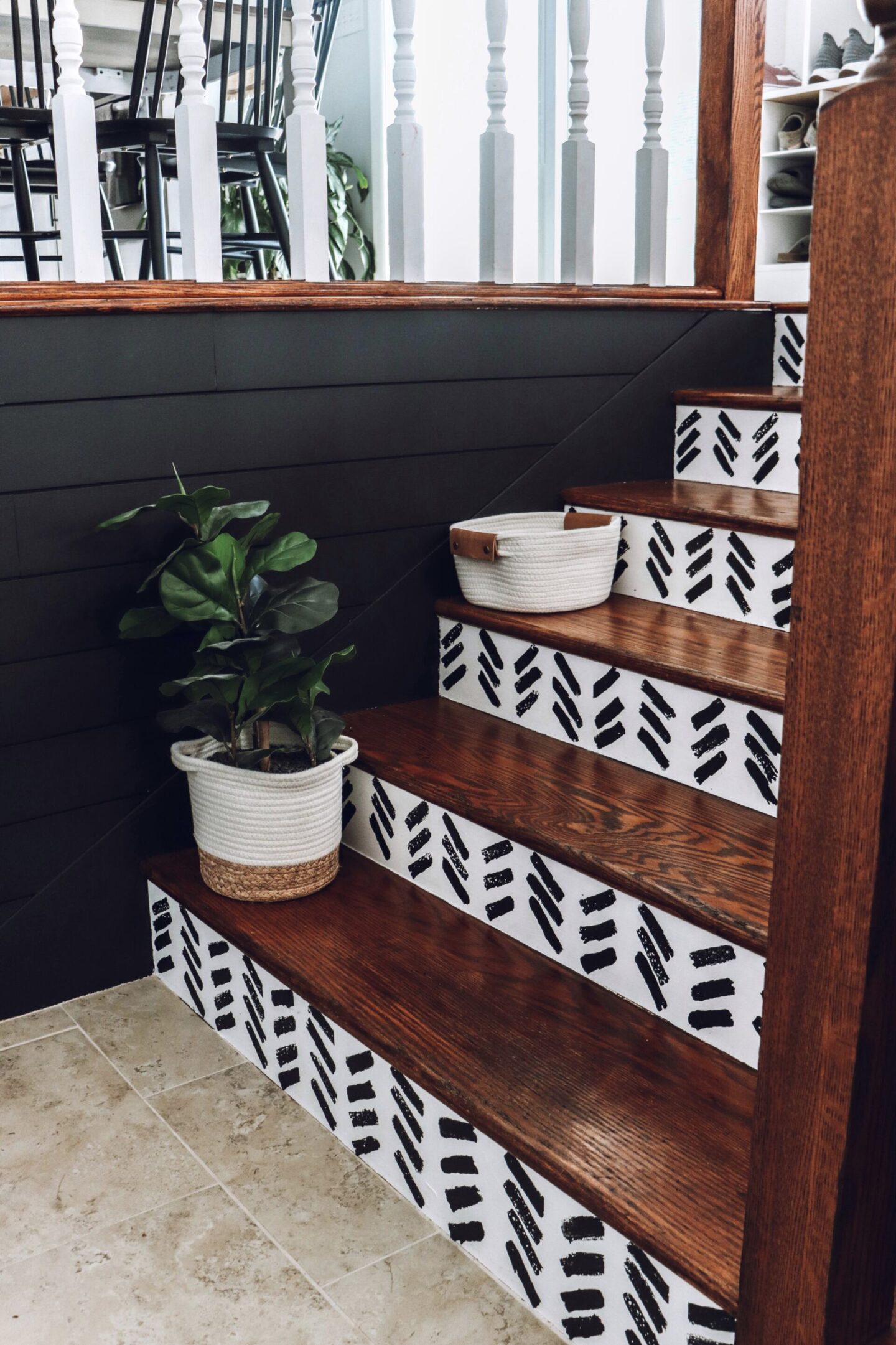 Black Shiplap Details
This shiplap and staircase pattern project was a super quick four hour project. When we put up the shiplap on our kitchen island, which you can check out here, my husband threw some on this little space by our stairs too. It was primed white shiplap from Home Depot and it just needed painted.
My husband wasn't sure about black but I knew I wanted something a little different and since its such a small space a thought a matte black would be perfect. I love the bold statement that matte black shiplap makes.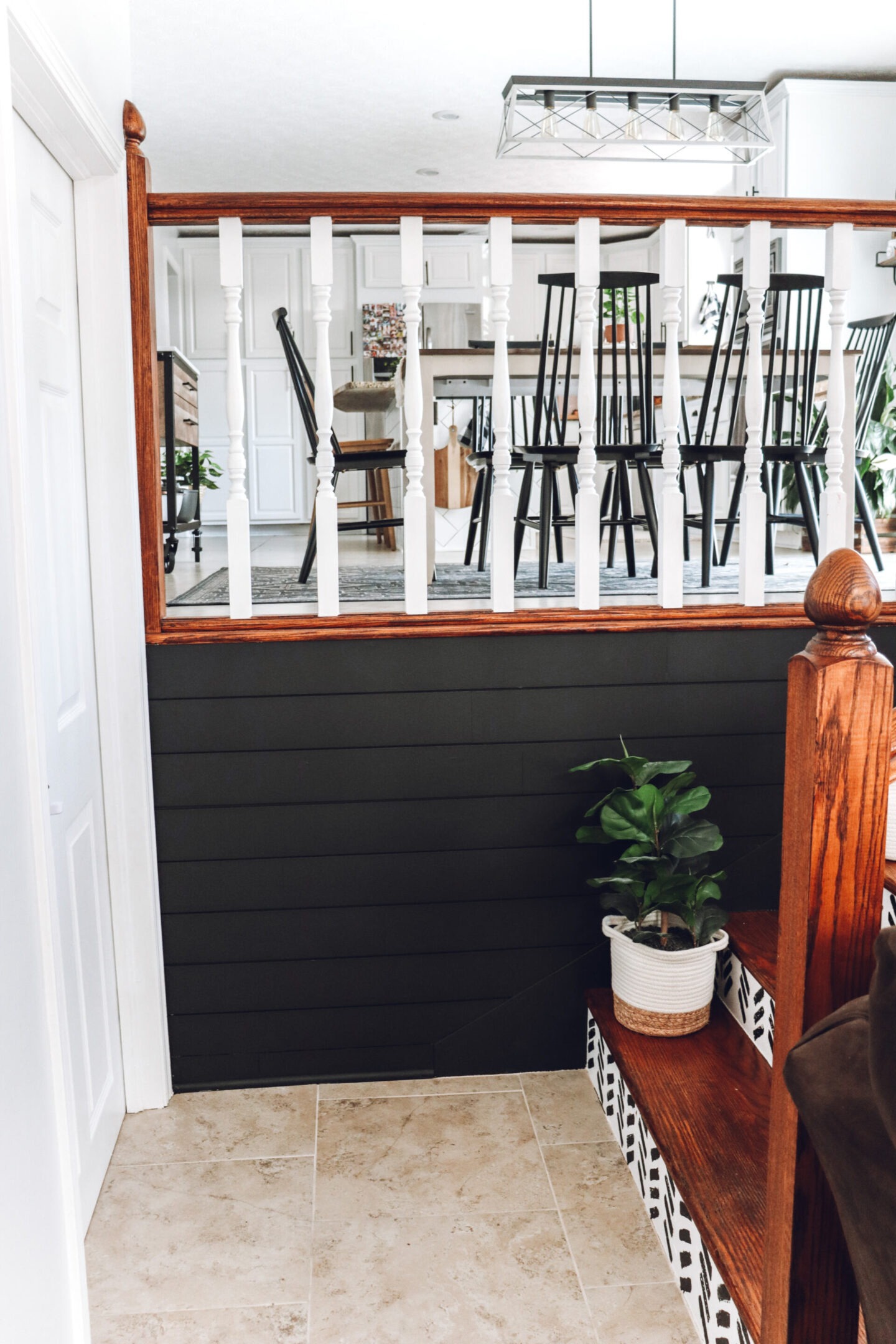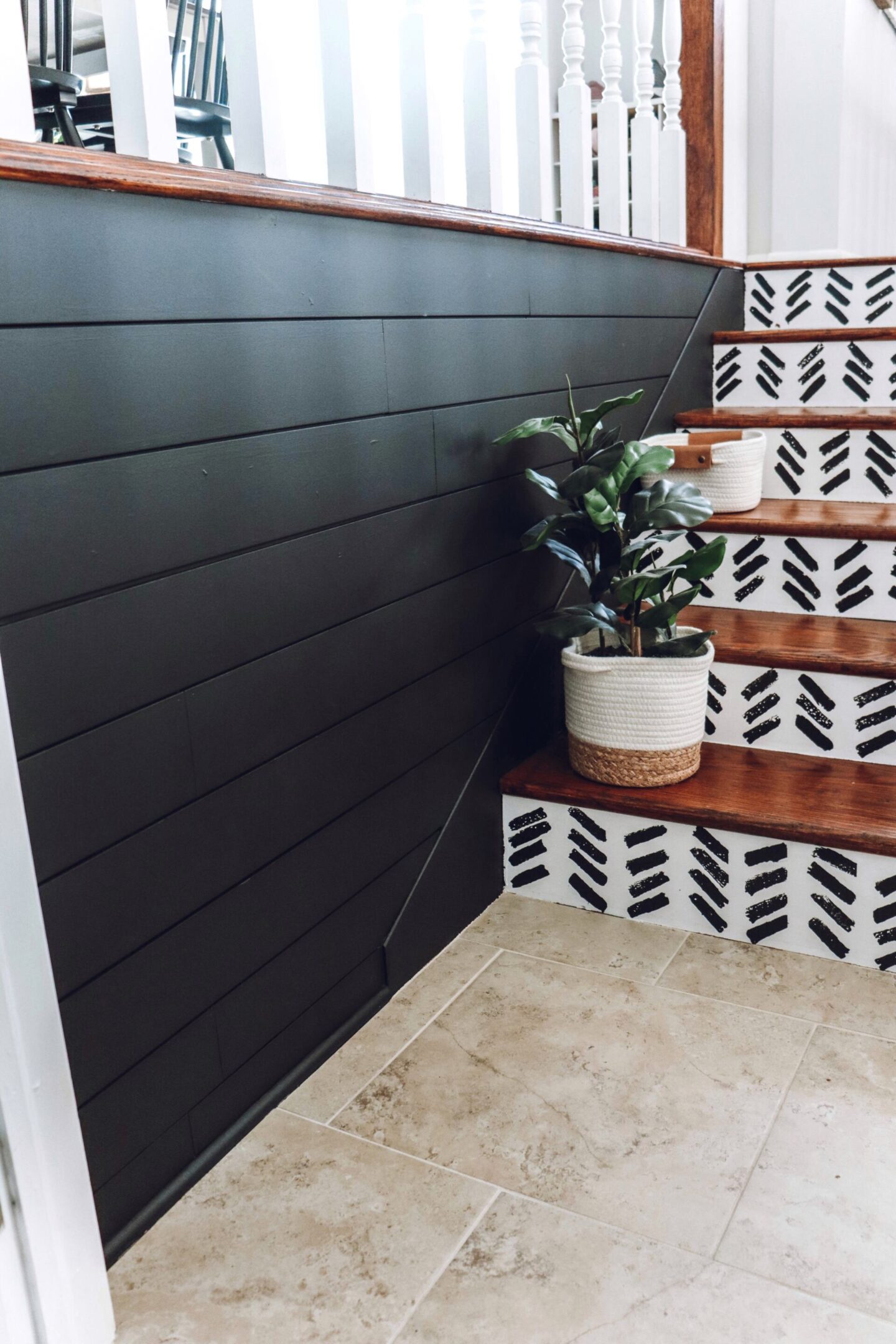 Staircase Pattern Details
I wanted the back of the stairs to tie in with the black shiplap so I decided to sponge paint a pattern on the back. It was a little more challenging than I thought it would be but after I got into the groove it went smooth. I didn't want the pattern to be perfect at all, so I just kind of winged it with the tape spacing and sponge pattern. I didn't use a template or anything.
Overall, I'm really happy with how it turned out. It was a fun and quick way to make a statement on our stairs.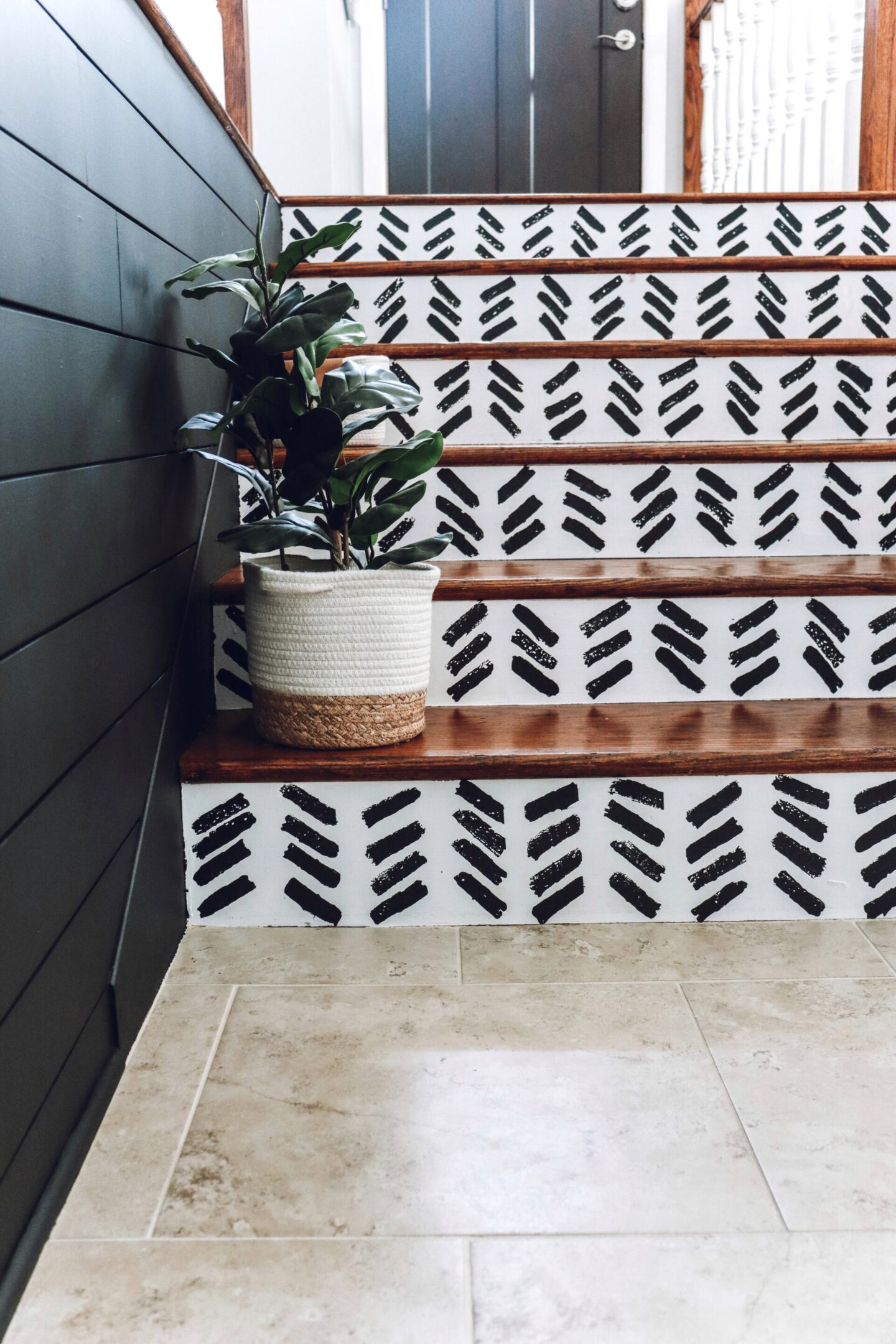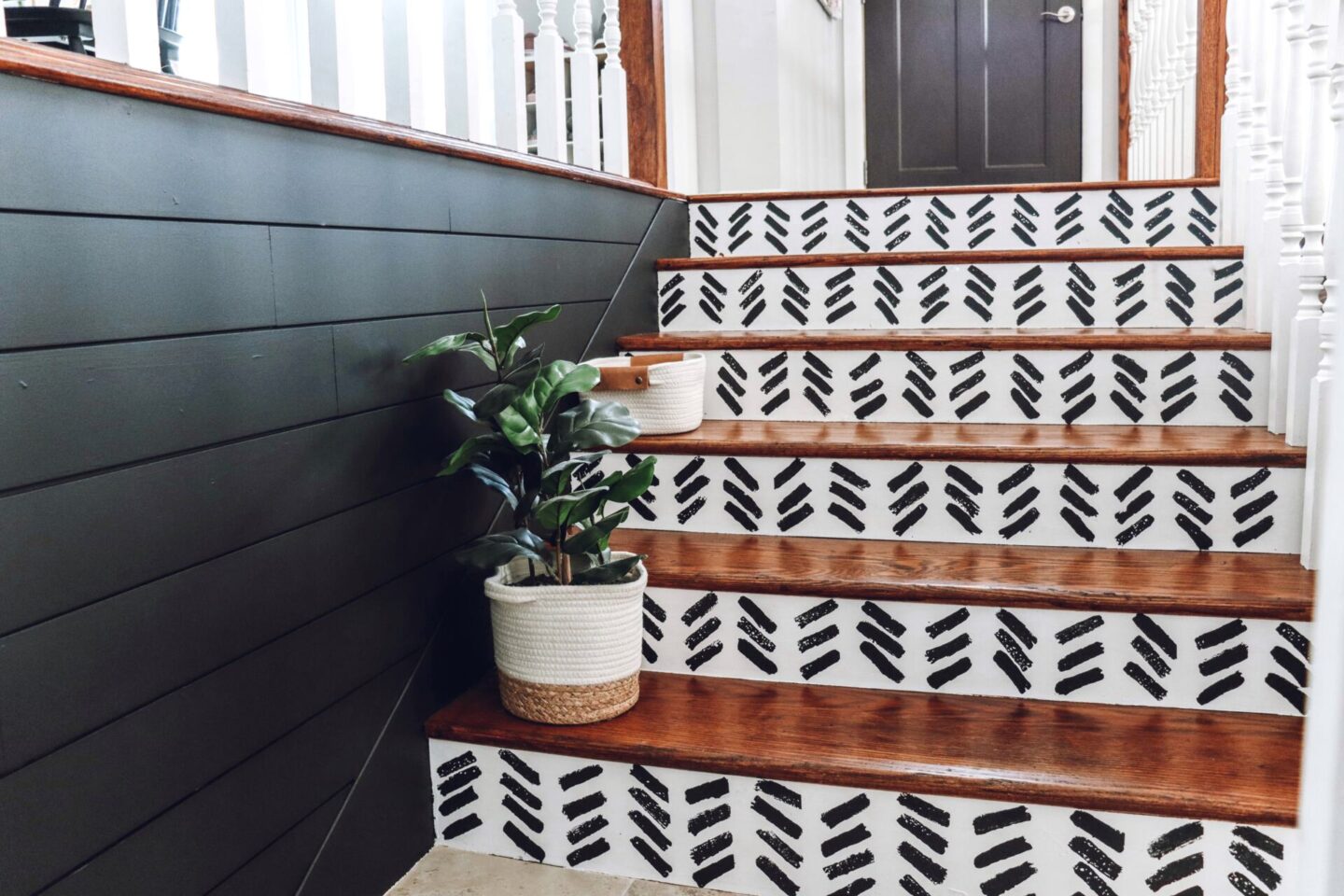 What I learned along the way:
When you're painting shiplap make sure you have a small, flexible paintbrush to get in-between each piece of shiplap.
Use a small roller brush to paint the shiplap with a smooth finish.
When you're sponge painting it is VERY VERY important to dip the sponge in paint and then dab the excess paint onto a piece of paper before you put it onto the wall. I had to wipe off what I painted at first and start over because the dripping was so bad.
Don't aim for perfection, there will be variations in your design but that's what makes it so fun.
Don't be afraid to cut your sponge into the size/shape you want.
I used the paint color Matte Finish – Limosuine Leather by Behr for the shiplap and the pattern. If you have any questions always leave a comment, send an email or shoot me a DM on instagram. I hope this inspires you to make a bold statement in your home!