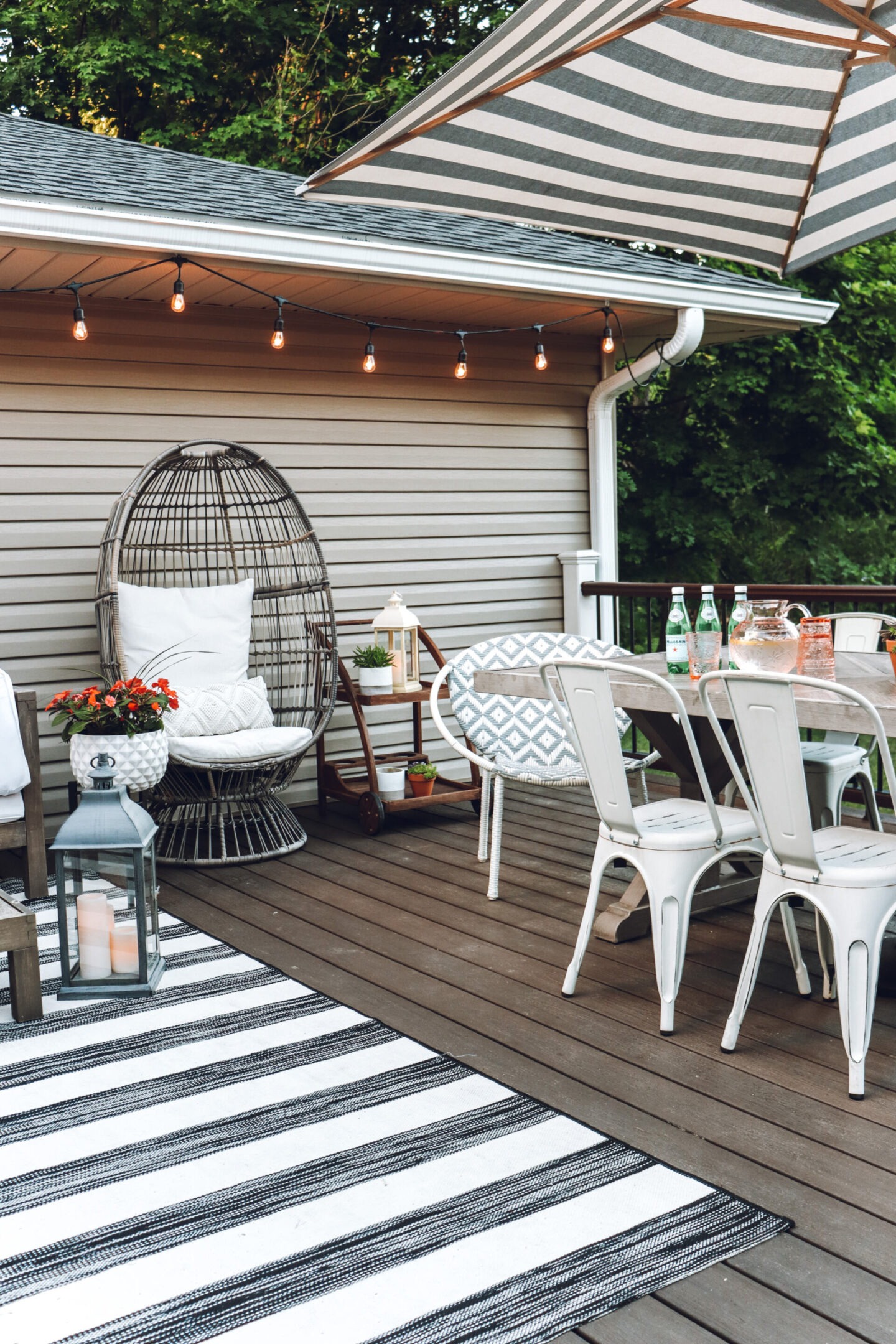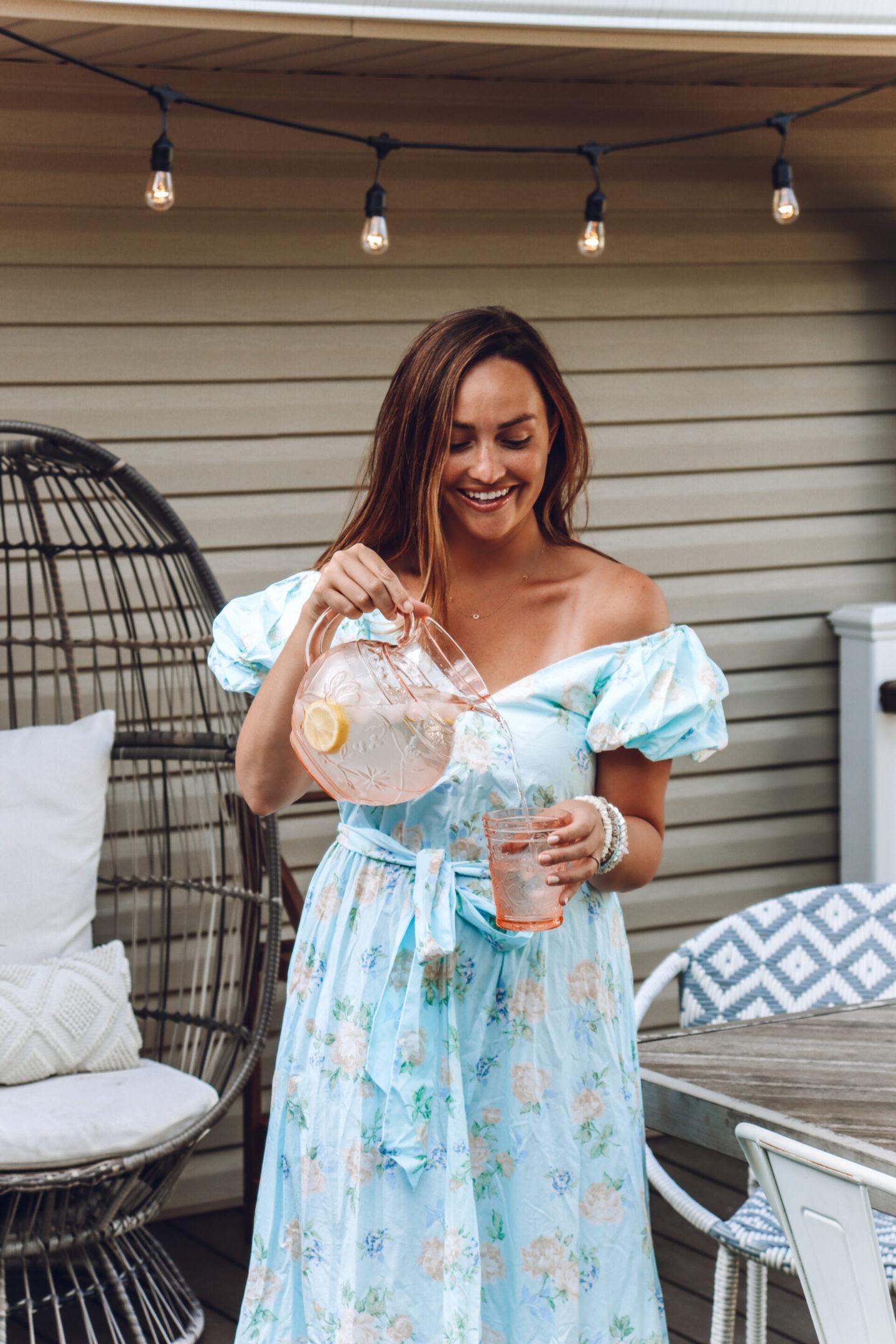 Today I am sharing our deck setup. So, I am totally an indoorsy person but, if there is one place I like to be outside it's on our deck. We added this on last year and I am so grateful for this added entertaining space. We used Trex Decking from Home Depot. Even though it is a little pricier we chose this for longevity, durability and low maintenance. This is our second year with it and we love it! I hope this post can give you some patio or deck ideas.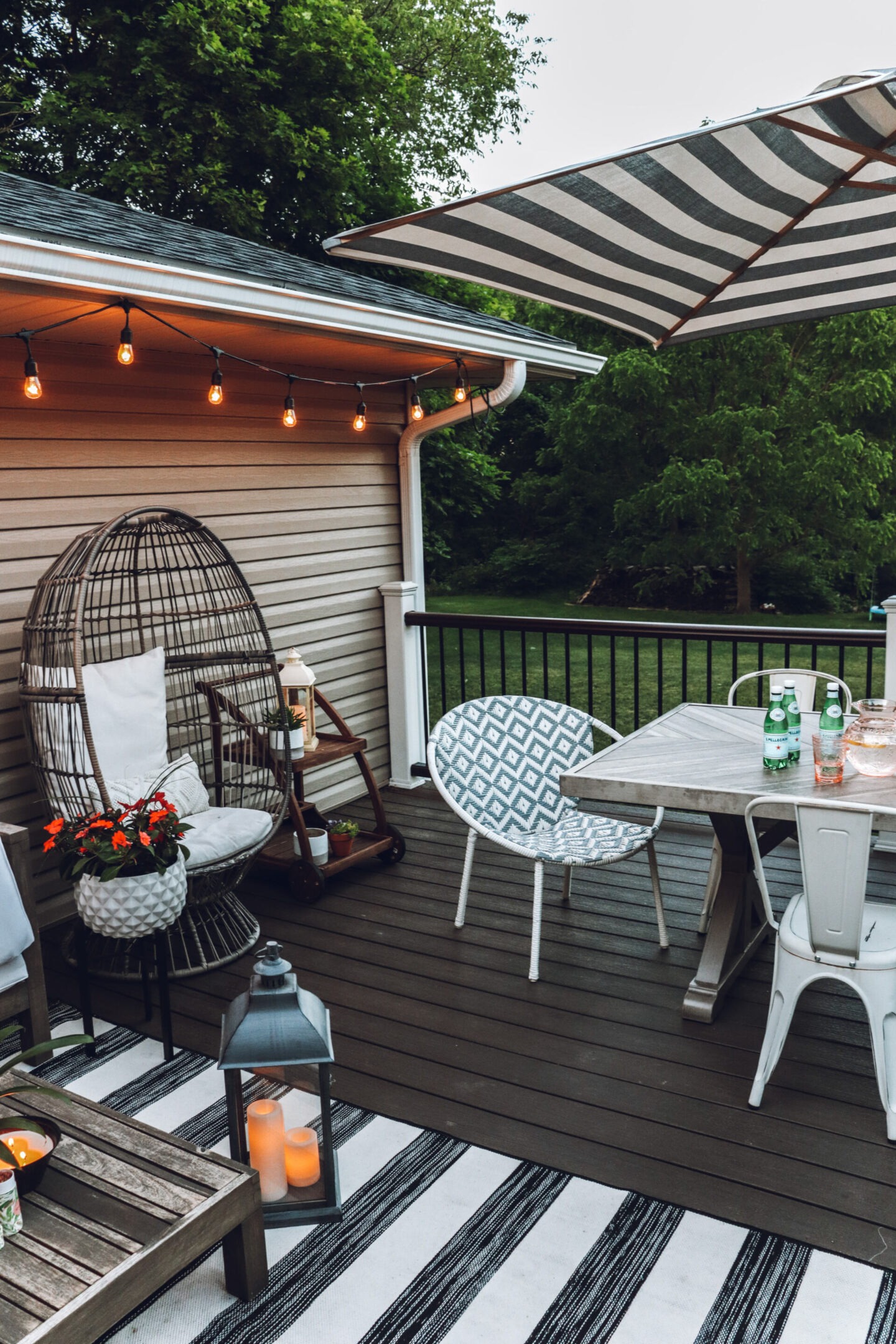 How I make our Deck feel cozy
Y'all know I love a good cozy space. So, I wanted to also make our deck feel super cozy and inviting. Basically, I want it to be somewhere you want to hang out. A few ways I did this are by adding in the string lights, lanterns, plants and candles. I love the ambiance that the string lights add to any outdoor space. Low maintenance plants are another one of my favorites. I say low maintenance because I am not the best plant mom (getting better though). I love succulents and plants that you can easily put into a planter. All of our outdoor plants are from Home Depot. Another perk to succulents is that you can bring them indoors during the colder months. Looking for more cozy home inspo? Check out my home decor section of the blog here.
links to shop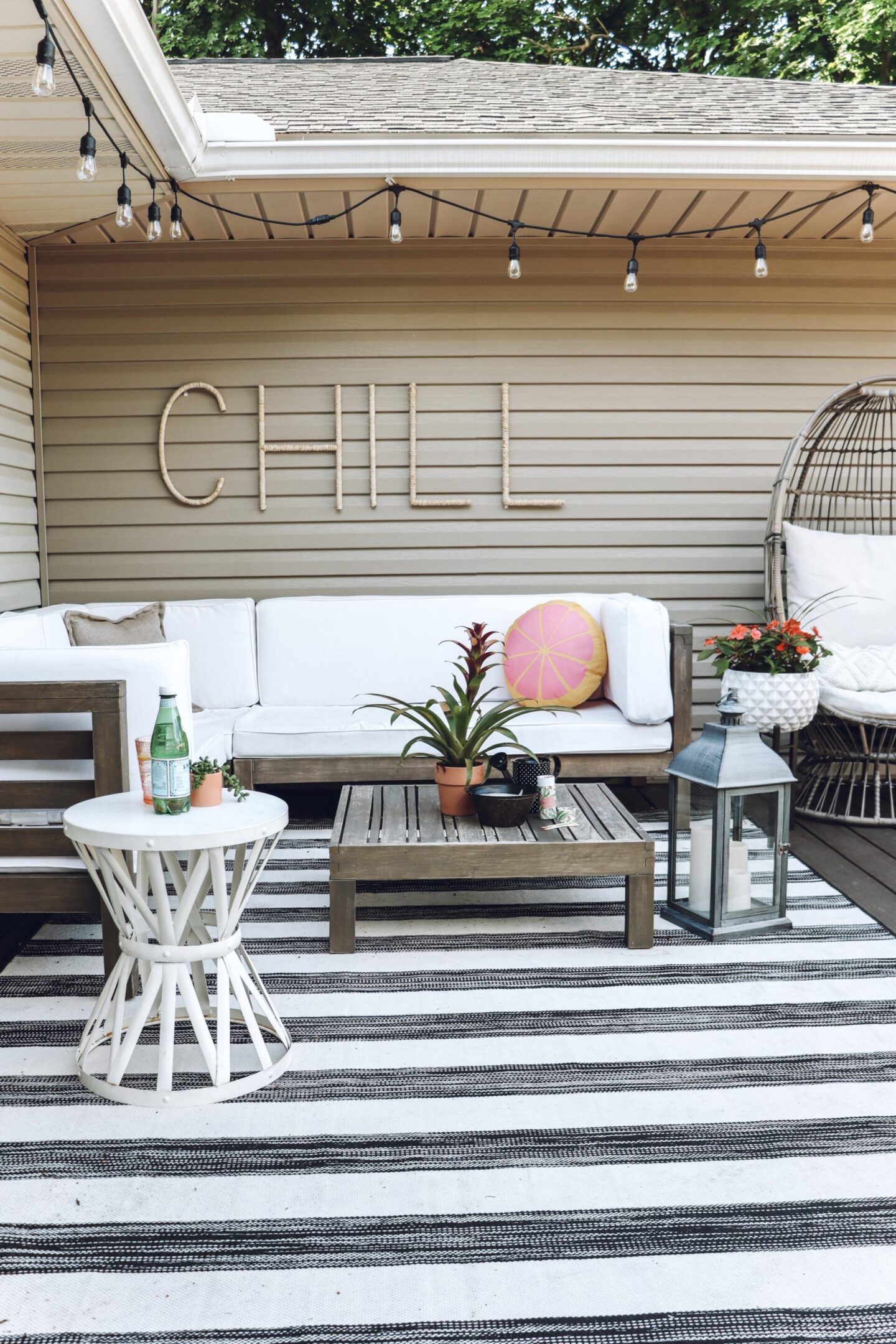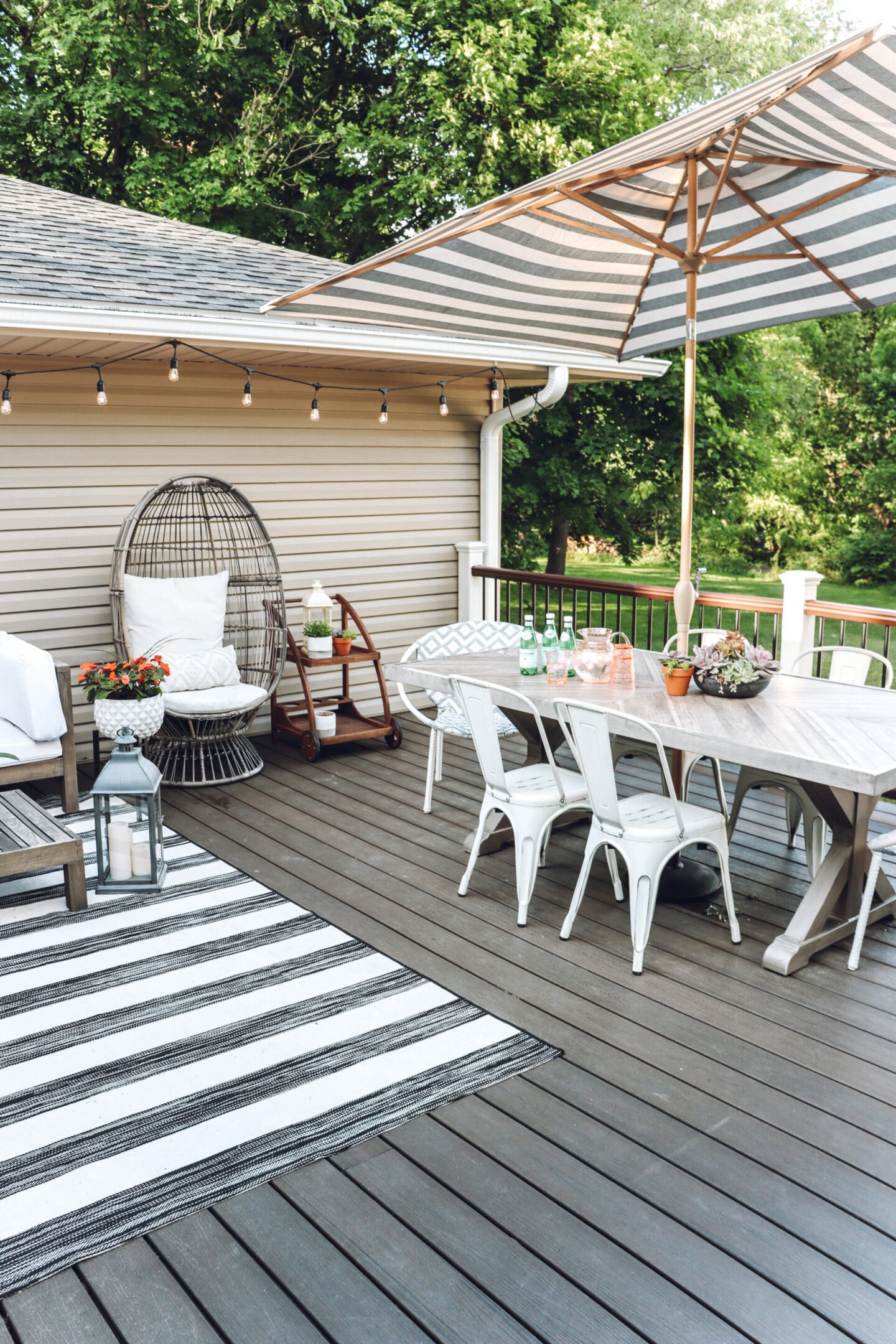 Keep it neutral
All of our deck furniture is from last year but because we kept the furniture colors neutral it is not something we will easily get sick of or want to change. I say this because trends tend to change often. If you keep your larger items neutral colored they are very easy to redecorate and switch things up! If you're anything like me then this will be especially helpful from year to year as your style progresses. We chose a bright white sectional-and it hindsight I would have done a darker grey to hide more of the dirt and stains that happen. I do love the way the bright white looks but it's not super practical. So, my piece of advice do a darker neutral if possible or just be prepared for some natural staining.
Links To Shop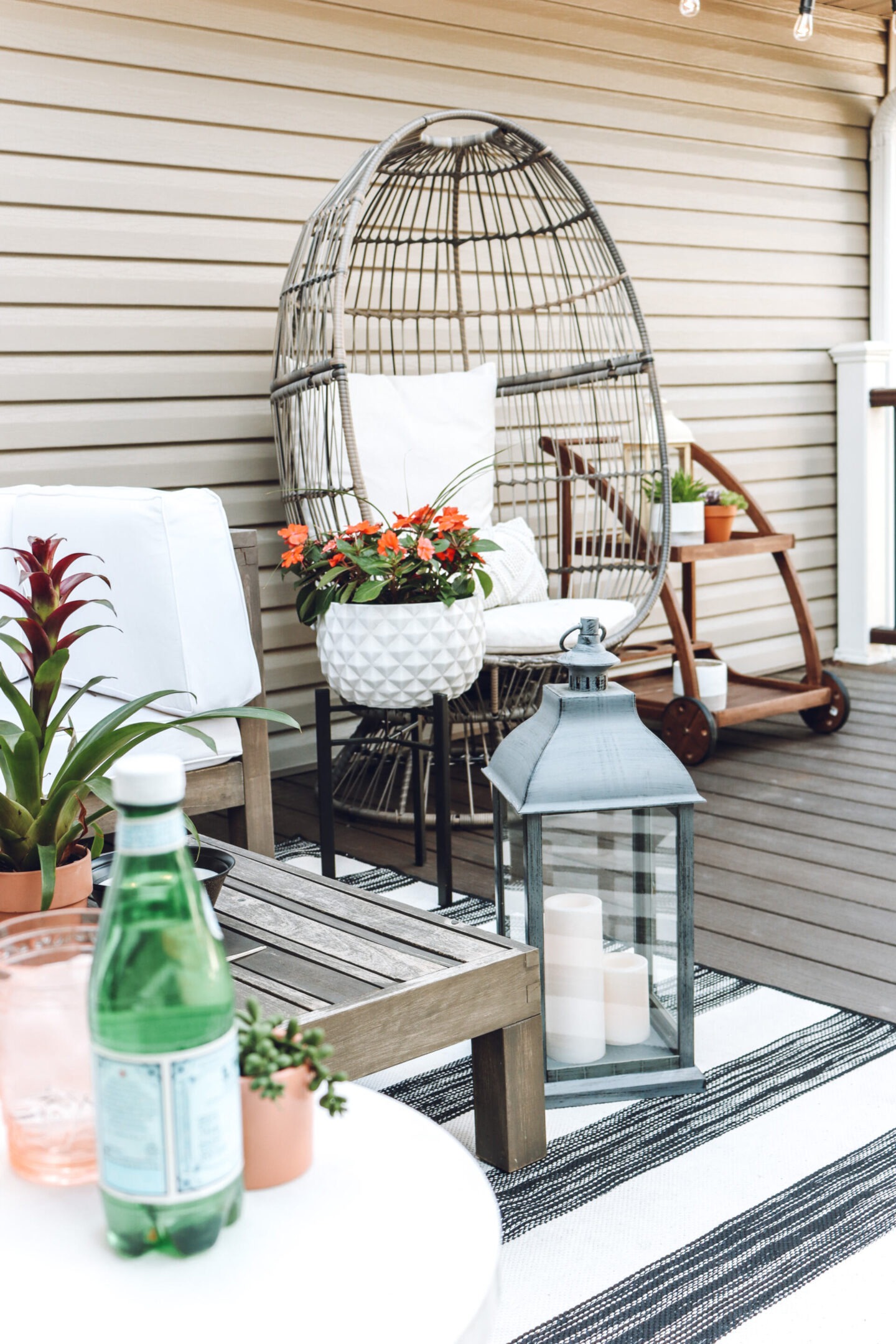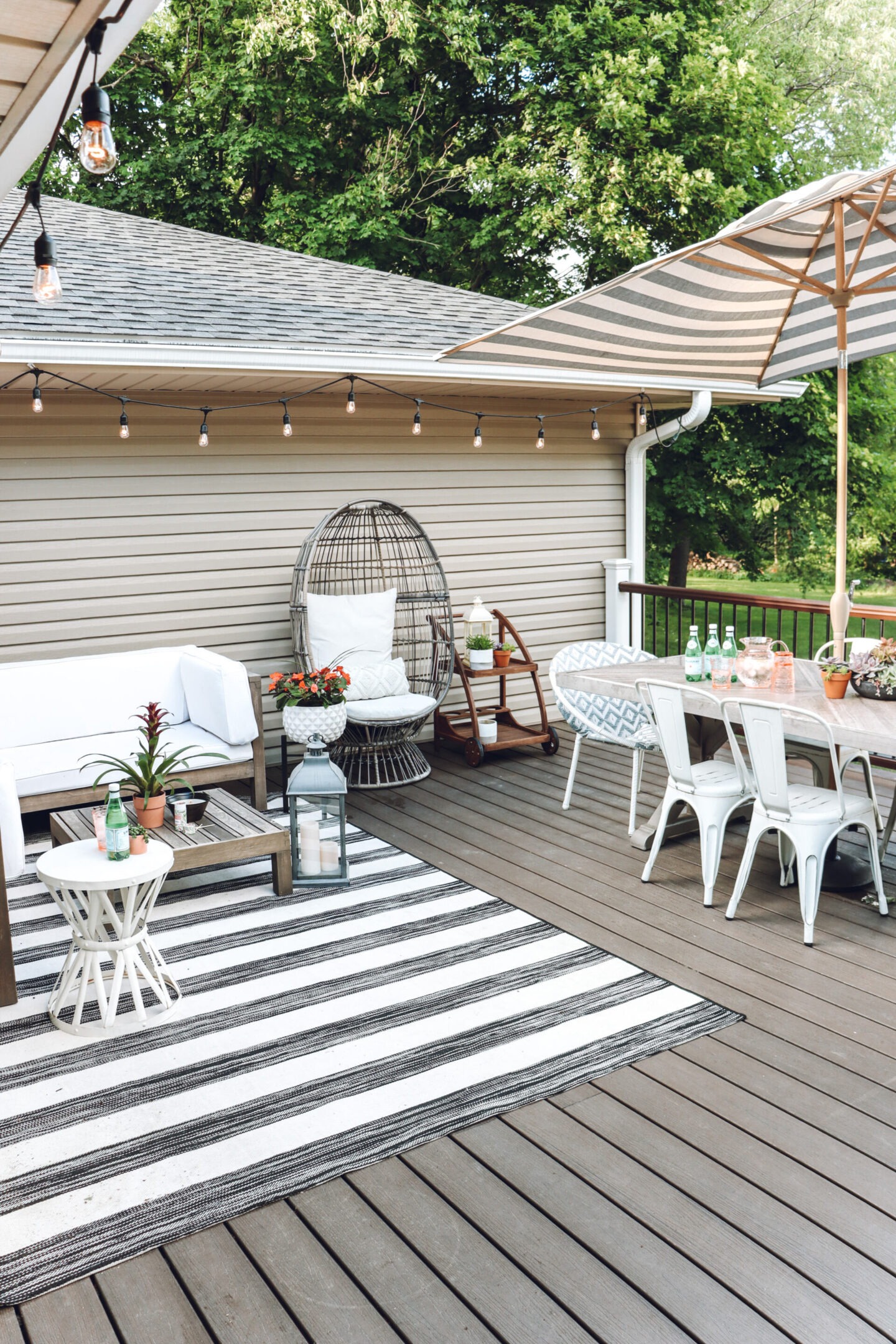 Links To Shop
I hope this post gives you inspiration for your outdoor living space. I feel like there are always a ton of patio posts so I wanted to give you deck ideas! I linked what was still available throughout the post, but since a lot of this was from last year it was sold out. If you're indoorsy like me, try and make the most of your outdoor living space so it's somewhere you want to be. Have a great summer!