I am bringing you my updated sunless tanner routine. Coola was kind enough to gift me their sunless tanner serum and face SPF's. I have been trying it out the sunless tanner for the past couple weeks and loving it. Here in Ohio the sun doesn't like to shine until June so we gotta find ways to keep our skin glowing. They also sent over both of their SPF's to try too. Even on those gloomy days we should always be wearing an SPF on our face.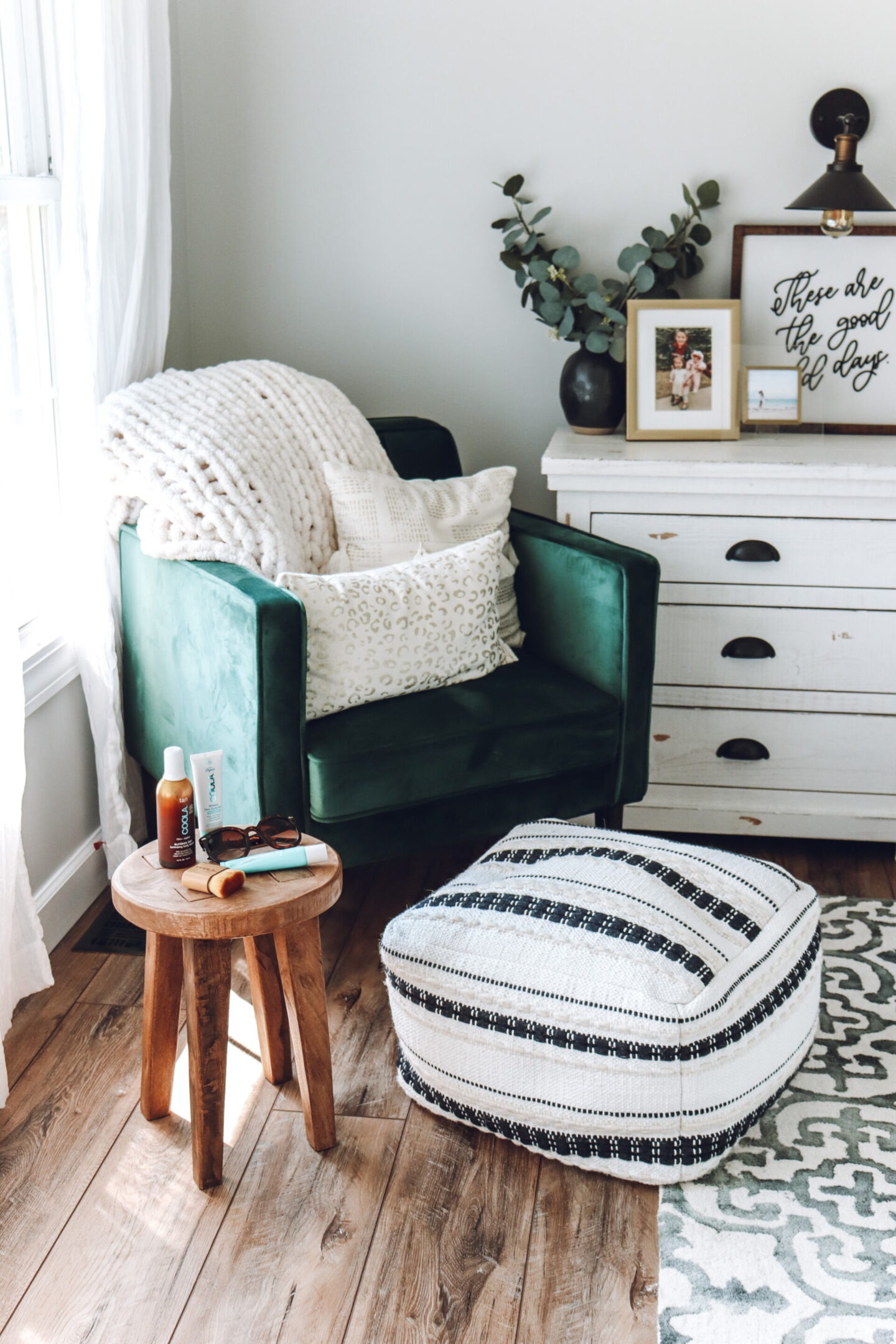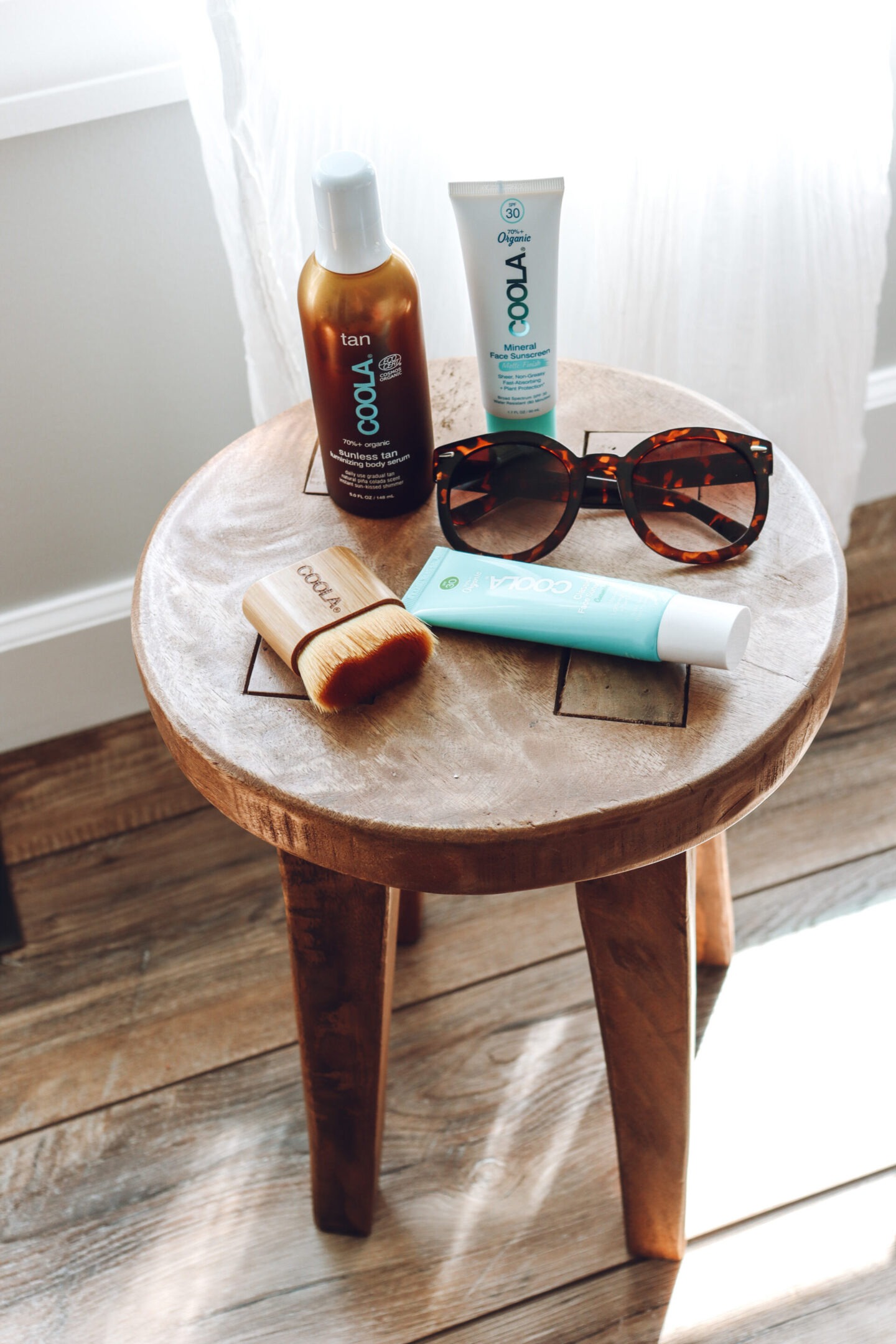 Did you know April is Earth Month?
I love that Coola is committed to sustainability and waste reduction. They use sustainable sourced sugar-cane, post-consumer recycled paper and over 75% of their packaging is fully recyclable. They are on track to have their packaging fulling recyclable by 2023. I love a brand with a good mission. If you want to learn more about Coola as a brand and their products check them out here. Also, when Coola sent over this product I agreed to share on Instagram stories but, since I was so happy with the product I wanted to write a full blog post for you guys.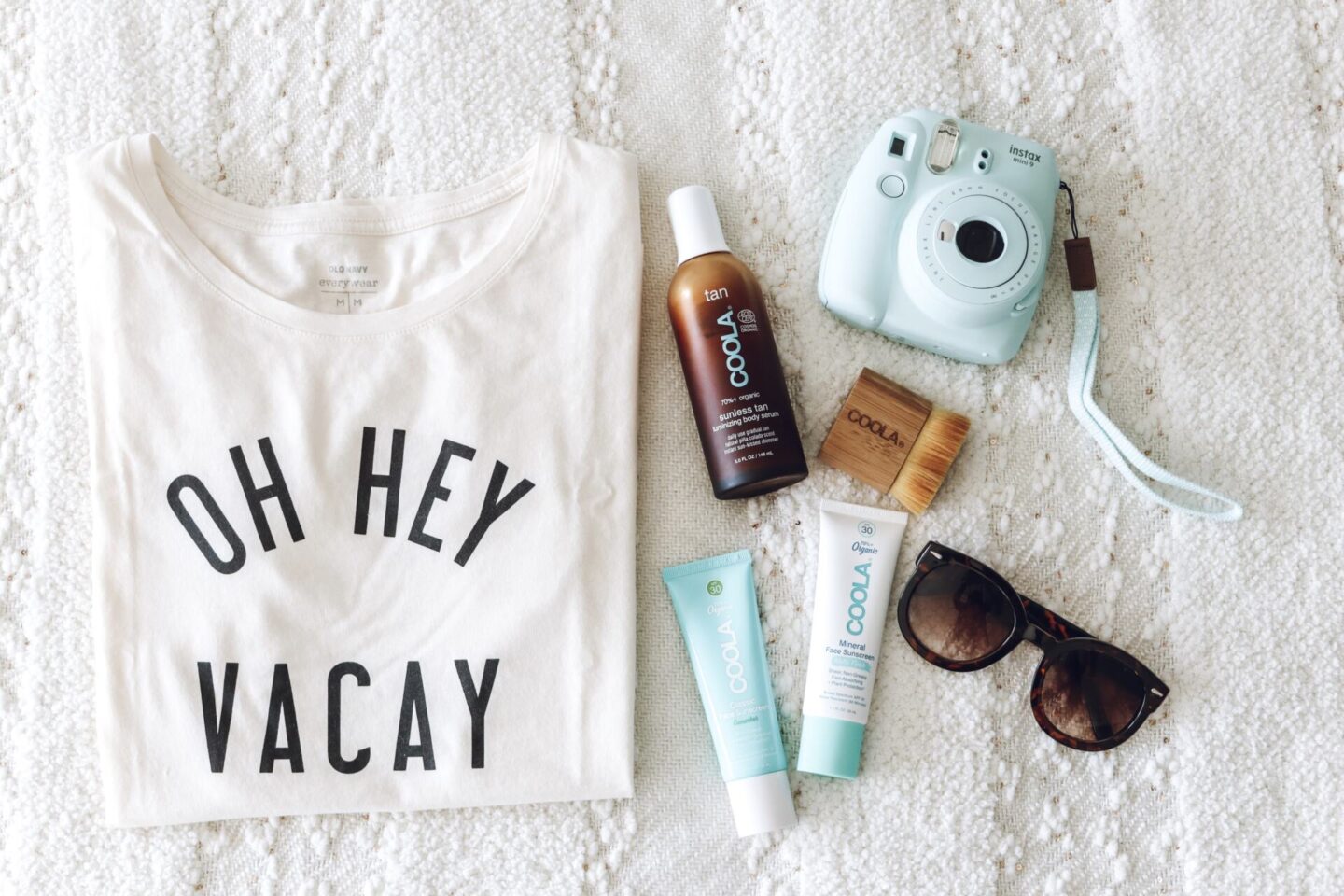 Tips for getting the perfect sunless tanner glow
When using the brush do not do a line motion, I REPEAT DO NOT DO A LINE MOTION. I learned the hard way on this one and wound up with a lot of streaks, however it was really easy to correct.
You want to do circular motions and buff it in. This gives you a flawless and not streaky finish.
When you apply this is goes on with an instant natural glow that continues to develop over the next few hours. This is helpful for knowing where to continue applying. It also has a shimmer to it.
When applying to hands and feed use less pressure. One thing I love about the Coola Kabuki applicator brush is how it gives a much more natural finish on hands and feet. Those are typically problem areas for me when it comes to sunless tanner and I had no issues with the Coola sunless tanner serum.
Before use: exfoliate your skin and moisturize. This helps the application go on smoother.
If you want to get a really good glow use this two days in a row. You will get a deep tan that lasts for days.
Bonus: if you have stretch marks I found that the Coola sunless tanner helps to hide them and other imperfections on the skin.
In a time where social distancing and cancelled vacations are our reality, Coola sunless tanner gives you get that vacation glow right from home. I don't know about you guys but I always feel a little better with a tan. So, if you're looking for an organic, clean sunless tanning option give the Coola Tan Luminizing Body Serum a try! The Coola Tan Kubuki Body Brush is also a game changer, I like it so much better than a mit. It gives you a smoother flawless finish without the streaks. As long as you apply in circular motions and buff it in, you'll be good to go. Looking for more beauty tips, check out my Beauty section here. Any sunless tanning tips I'm forgetting? Leave them in the comments.