I recently partnered up with Stella & Dot, Keep Collective & Ever skincare to share my favorites with you guys. It has become my favorite personalized jewelry and accessories. Basically, they are three brands within one that offer, customizable jewelry, handbags, accessories and skincare. They have a huge selection of on trend pieces.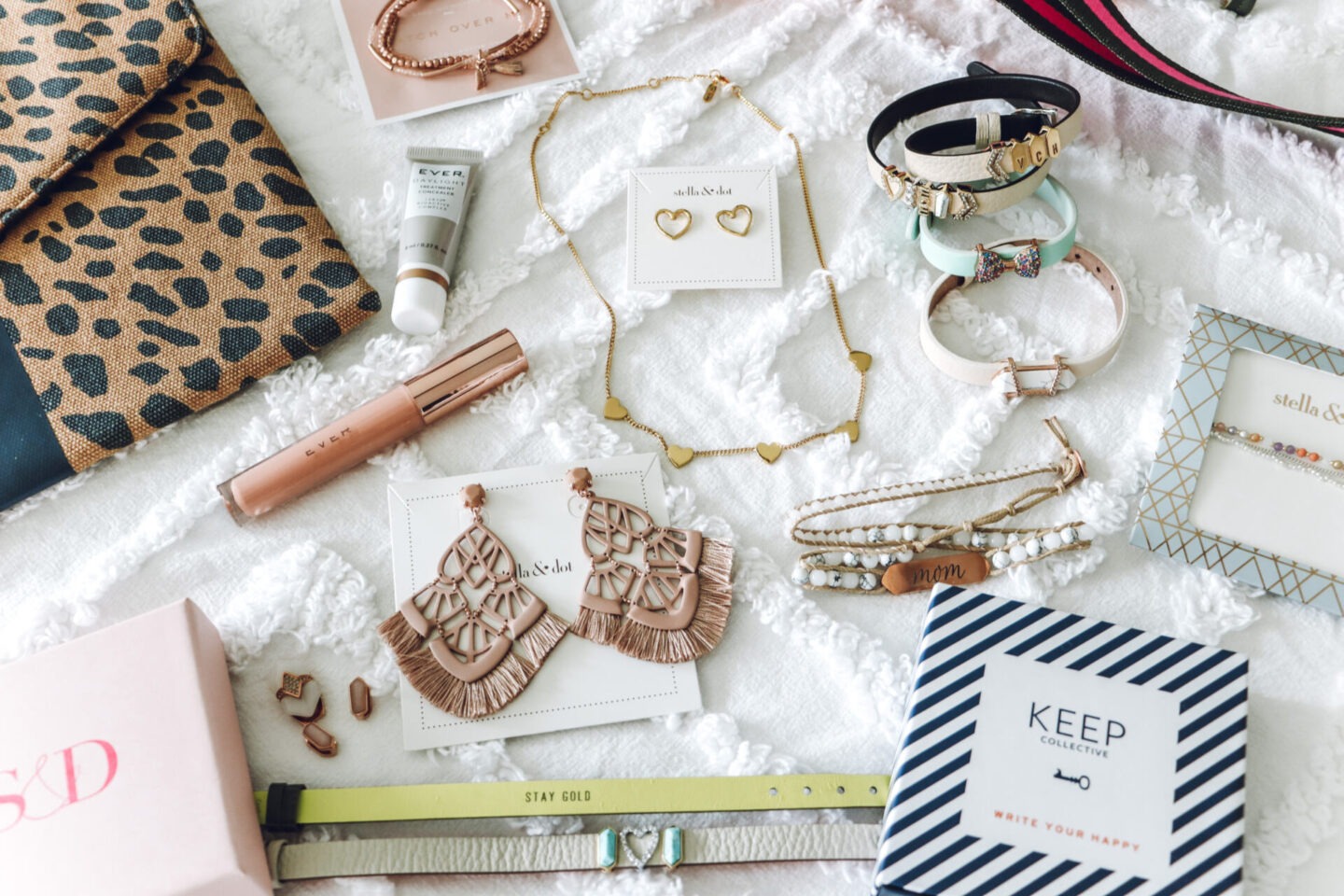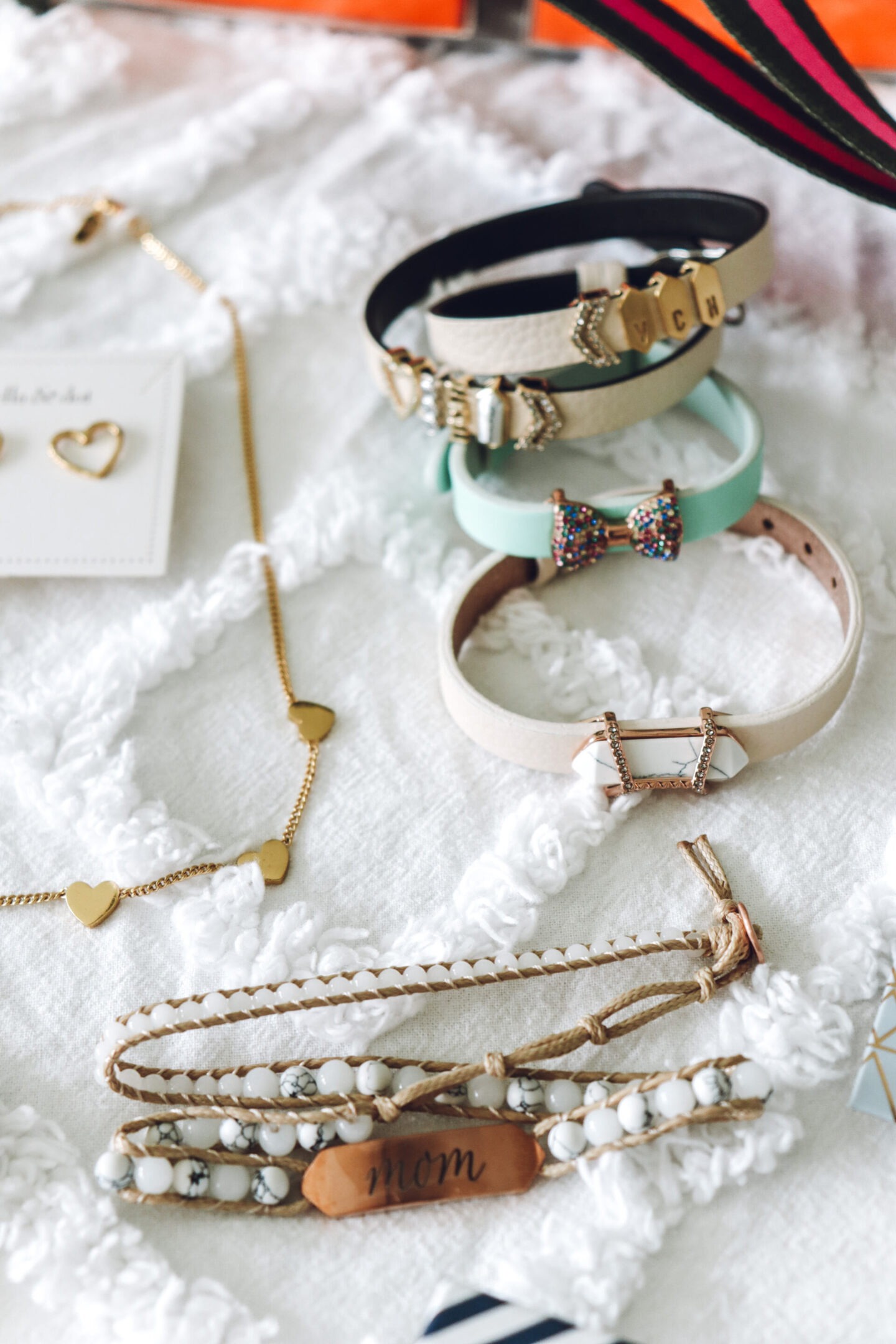 What I love
I love that you can personalize jewelry. One of my favorite types of gifts to give is something personalized and custom. Keep Collective offers leather wrap bracelets that you can personalize with lettering on them and charms. I think of them as a modern and trendy charm bracelet. I had so much fun designing multiples for myself and gifts. Bonus: they are super comfortable to wear. I can't stand heavy or bulky jewelry. So, I definitely appreciate that these are lightweight but still quality. With that being said, I wouldn't get this jewelry wet. It's not gold/silver so you do want to make sure you treat it delicately.
Shop with me here.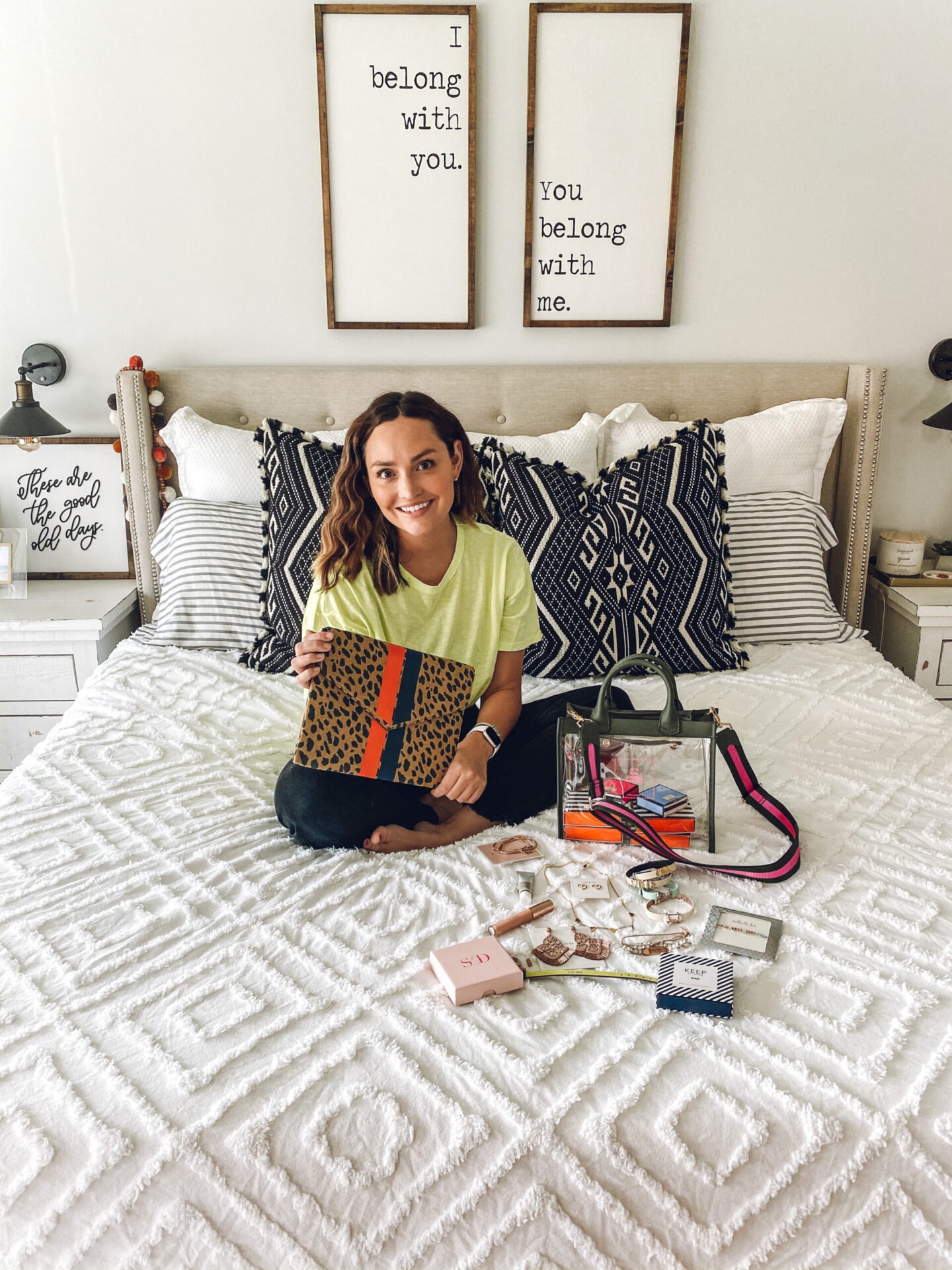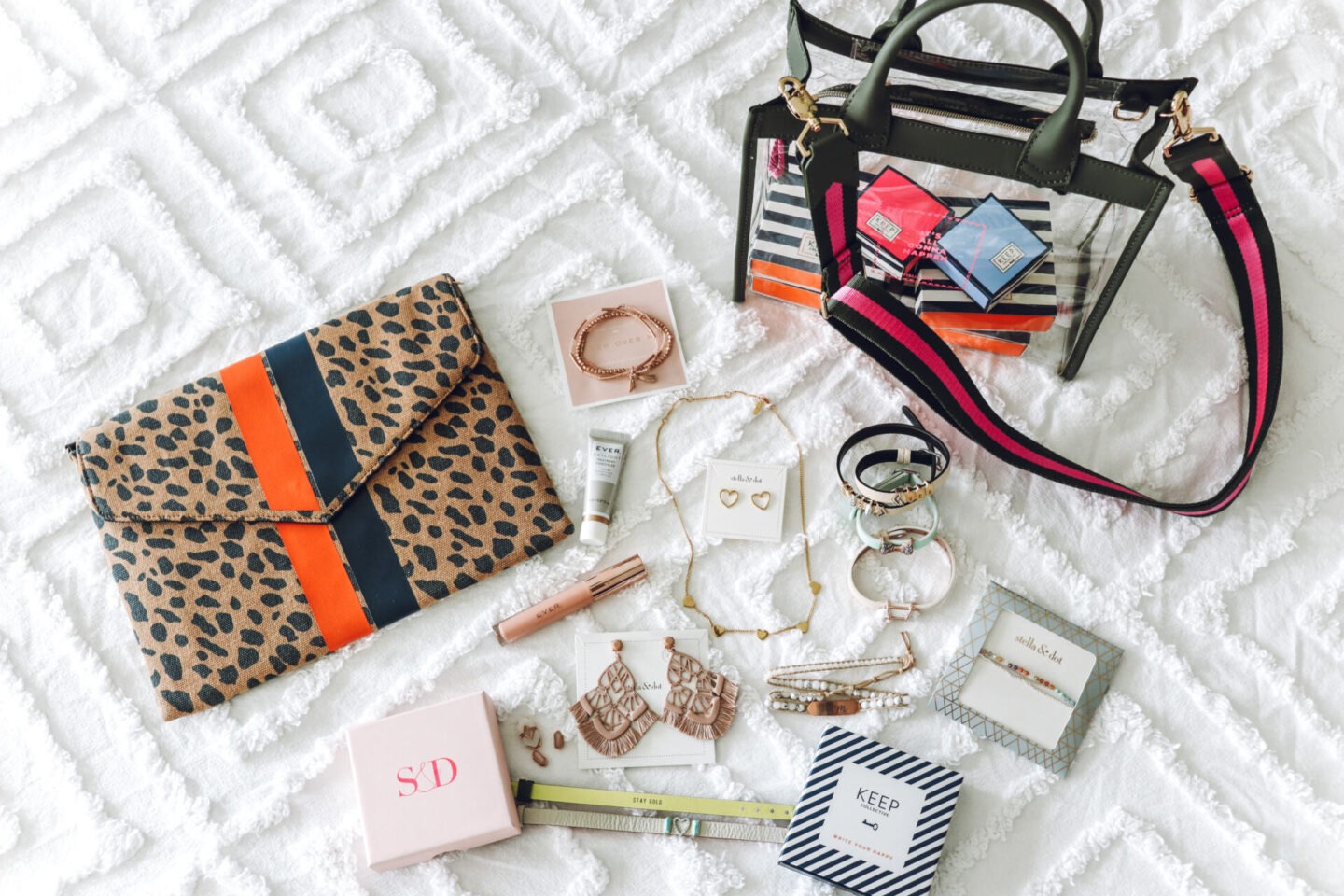 Shop with me
As an ambassador that means you get to shop with me directly on my personalized website. It is a great way to shop socially and support small while shopping big, if that makes sense!? A lot of times people will ask one of the best ways to earn income on Instagram- and in my opinion this is it. Selling socially, with whatever brand(s) you love is a great way to earn income from home. Having multiple avenues of income is also just smart business. Now, I'm not saying sell everything but if a brand speaks to you don't be afraid to join and sell. Looking for mores style inspo? Check out my blog style section here.
my favorites
pin for later