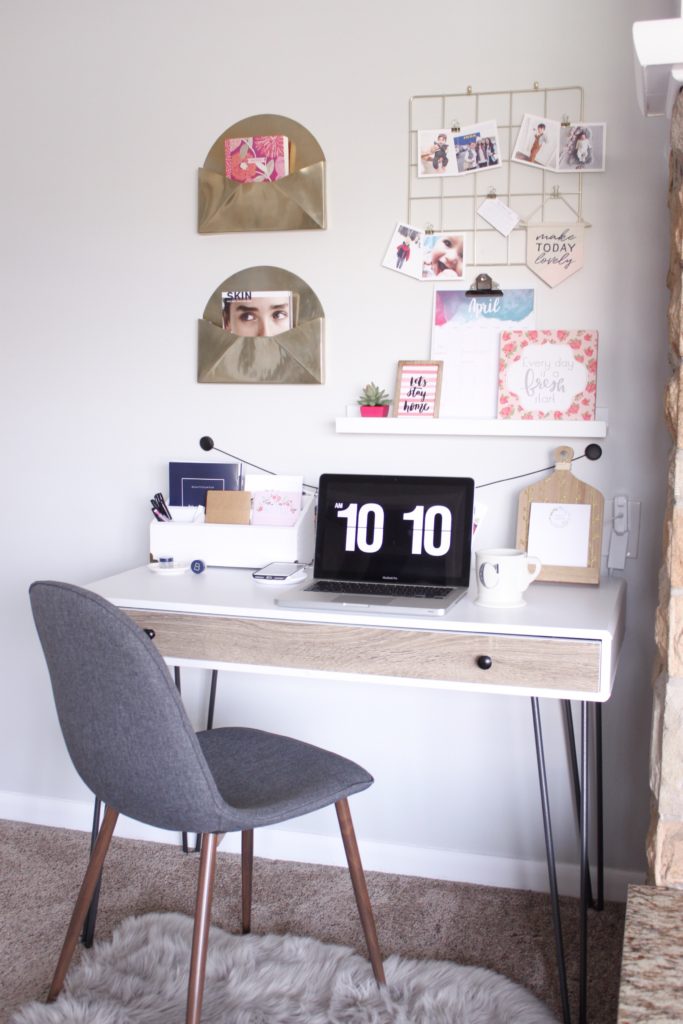 I wanted to share how I put together my little office/work space. Since, I started blogging in September 2017 I basically worked wherever on my laptop. Sometimes on the couch, sometimes at the kitchen counter. My reality was not very "inspired" and I knew I needed a better space to get my thoughts down. I decided to create a work space in my playroom for two reasons 1. That's were we had the space haha and 2. I can get work done while the kiddos play. I didn't need anything extravagant or a ton of storage, just a small, beautiful clean space where I would be inspired. After creating this I also started up my own little business with
Beautycounter
so the space has been very helpful for that. I use the space to make samples and when hosting beauty events I pull up a chair and we talk through products. I could talk about products all day its one of my favorite girl talk topics!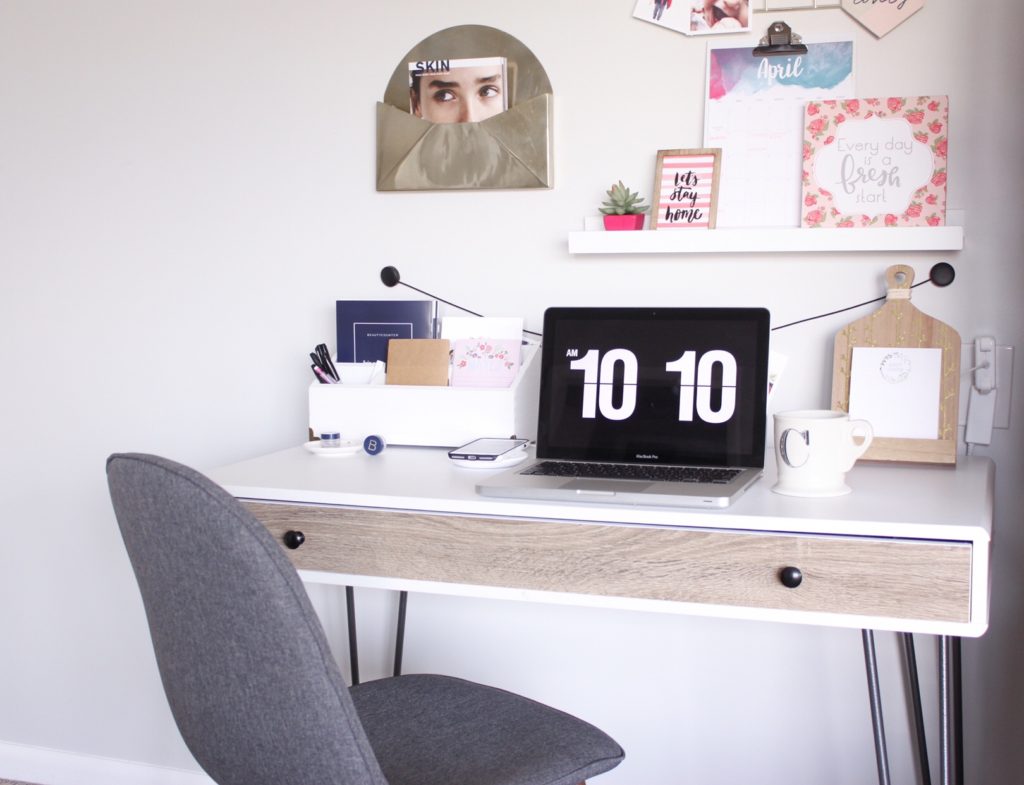 Overall, I am really happy with how my little office nook turned out. It is so nice to have my own area in the house. It is the perfect spot to drink my coffee and write. I made the most of a small space and the outcome is just what I needed. Luckily, its still new and lots of the exact items I used are still in stock. Hurry before they sell out, you know how Target always changes out their inventory.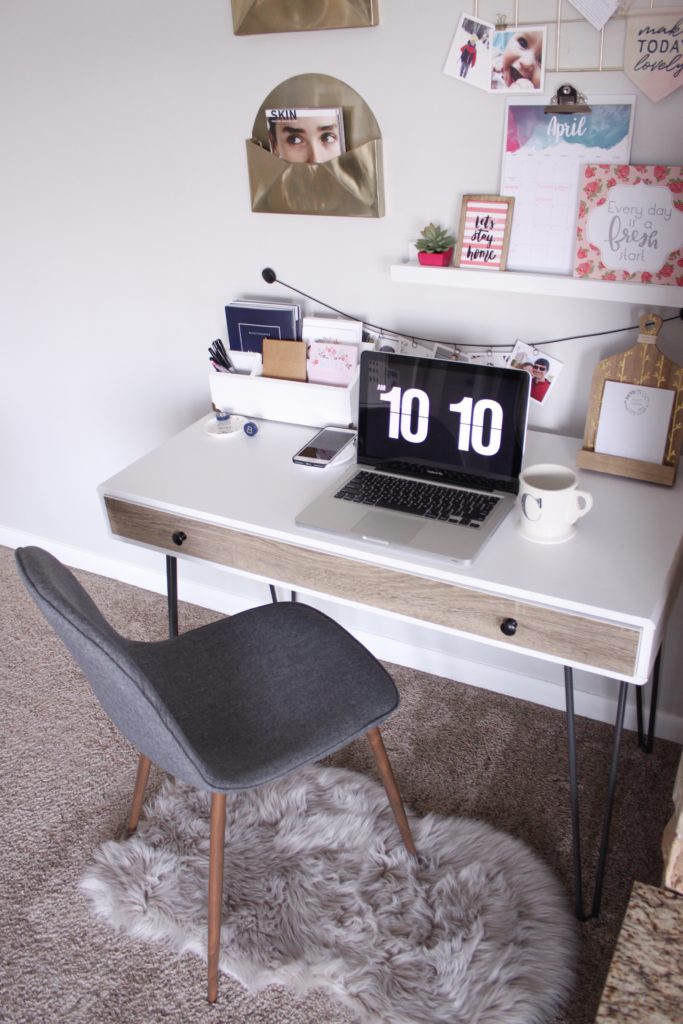 The square prints on the gold photo grid and photo line I printed with
Parabo Press
you can send prints directly from your Instagram and they print out on a high quality card stock. I love how simple it is to get prints. Since I can't just drop my disposable camera off at the one-hour photo developing any more, this makes it so much easier. How crazy is it to think about the days when that's how we took photos. I love having photos throughout my house but with out it looking cluttered. I think the white borders on the photos give them a crisp and clean look. Use this code:
NCDMKD
to get $10 off your first order.
Where do you get your work done & how have you made the most of a small space in your home?