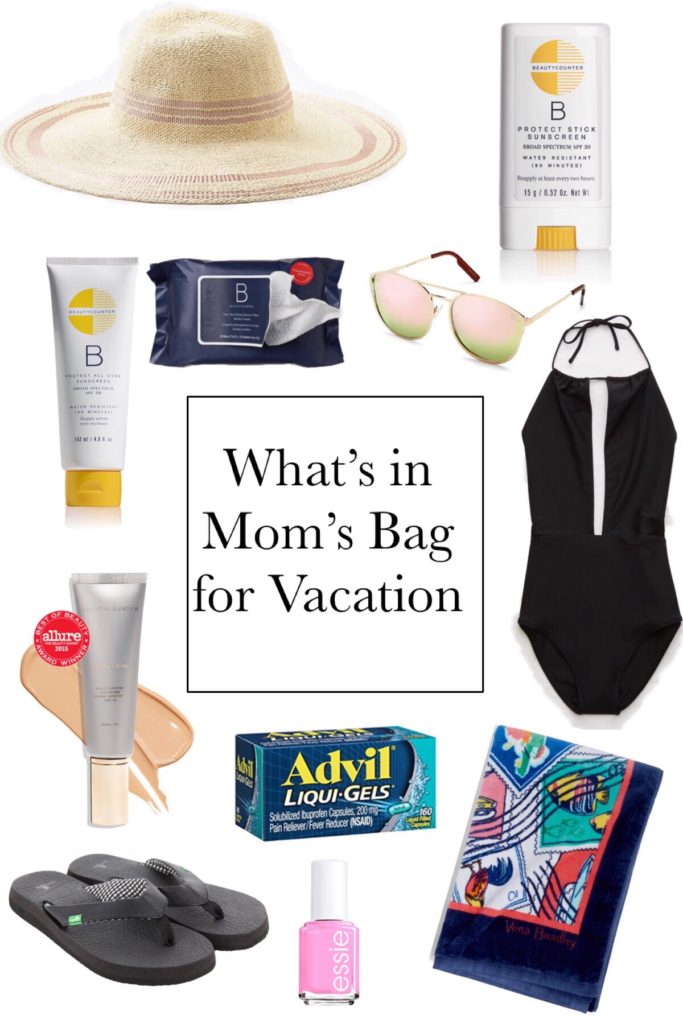 This is just a quick fun post to share my essentials for vacation. We are Florida bound at the end of the week. Every year we rent a beautiful home with a pool and make it ours for the week. We go with my sister, her family and my mom. Its a perfect relaxing trip. Everything isn't so scheduled and we truly get some much needed R&R. The kids get to play with each other from sun up to sun down.. which they absolutely LOVE!
But, here are a few items I make sure to bring. A floppy hat is great to keep the sun off my face once I've already got that glow and don't want to push it. I got mine at American Eagle a few years back but this is a similar one with a touch of rose gold that I love. A black one piece is a total mom must have for any beach/pool vacation. I also snagged this from American eagle. I recently switched over to safe sun screen and skin care. So, I will definitely have this with us. These makeup remover wipes are perfect for traveling. Following my typical nighttime regimen is not really practical (for me) on vacation. I barely remember to do it at home let alone on vacation. But, at least with the make up remover wipes I am getting the impurities off my face before bed. I am in love with my Dew Skin moisturizer. It is perfect for vacation and I will be using it all summer long. It is a lightweight moisturizer with SPF 20. It keeps my skin looking even, glowy and still protected from the sun. I picked up the rose gold sunglasses last year and they are my favorite. My nails seem to always chip from being in the water all week, so I always pack some polish with me. I've made the mistake of forgetting Advil. You definitely don't want to do this haha! A house full of kids and maybe a few too many mimosas will definitely leave you needing Advil. The yoga mat flip flops are so comfortable and perfect to just throw on. They also have them in a few wrap styles and other colors. Love the yoga mat soles.
 Once I became educated about the dangers of different sunscreens I knew I had to make a switch. The sunscreen we had used in the past was scoring horribly on Environmental Working Group which is an organization dedicated to educating and empowering individuals on healthier options. Just to be totally transparent, I was using the Coppertone Continuous Spray SPF 50. This was a risk factor for many reasons.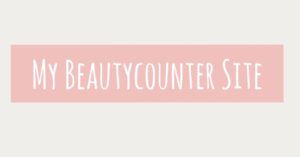 1. It poses a HUGE inhalation risk ( I know I even breathed it in on multiple occasions)
2. It contains Oxybenzone, which is linked to cell damage & hormone disruption
3. Oxybenzone is more estrogenic than BPA– causing early puberty in girls and skin reactions
4. It contains fragrance which I am learning to avoid at all costs
(Fragrance is considered proprietary– meaning they do not actually tell us what they are using)
Beautycounter's sunscreen uses non-nano zinc oxide which is a natural mineral that reflects sunlight. It also has aloe leaf juice to nourish the skin and chamomile extract to calm and hydrate. (sounds so much better right!?) For those reasons I made the change and I highly encourage you to educate yourself on what is in your sunscreen (and any personal care products). Check out my beautycounter site for safer options.
I hope this helps you pack for your next trip to somewhere warm. I cannot wait to escape the cold that is Ohio and enjoy the warmth.