I love entertaining. Whether it be family and friends or the neighborhood kids, I just love having people over. I want to be known as the house with "good snacks" So, today I"m sharing my outdoor entertaining and charcuterie board tips! One of the best parts about outdoor entertaining is that the mess stays outside. I want my outdoor living space to feel like an extension of my home. So, I try to make it as cozy and inviting as possible. Want to see my outdoor decorating tips? Check out this post here.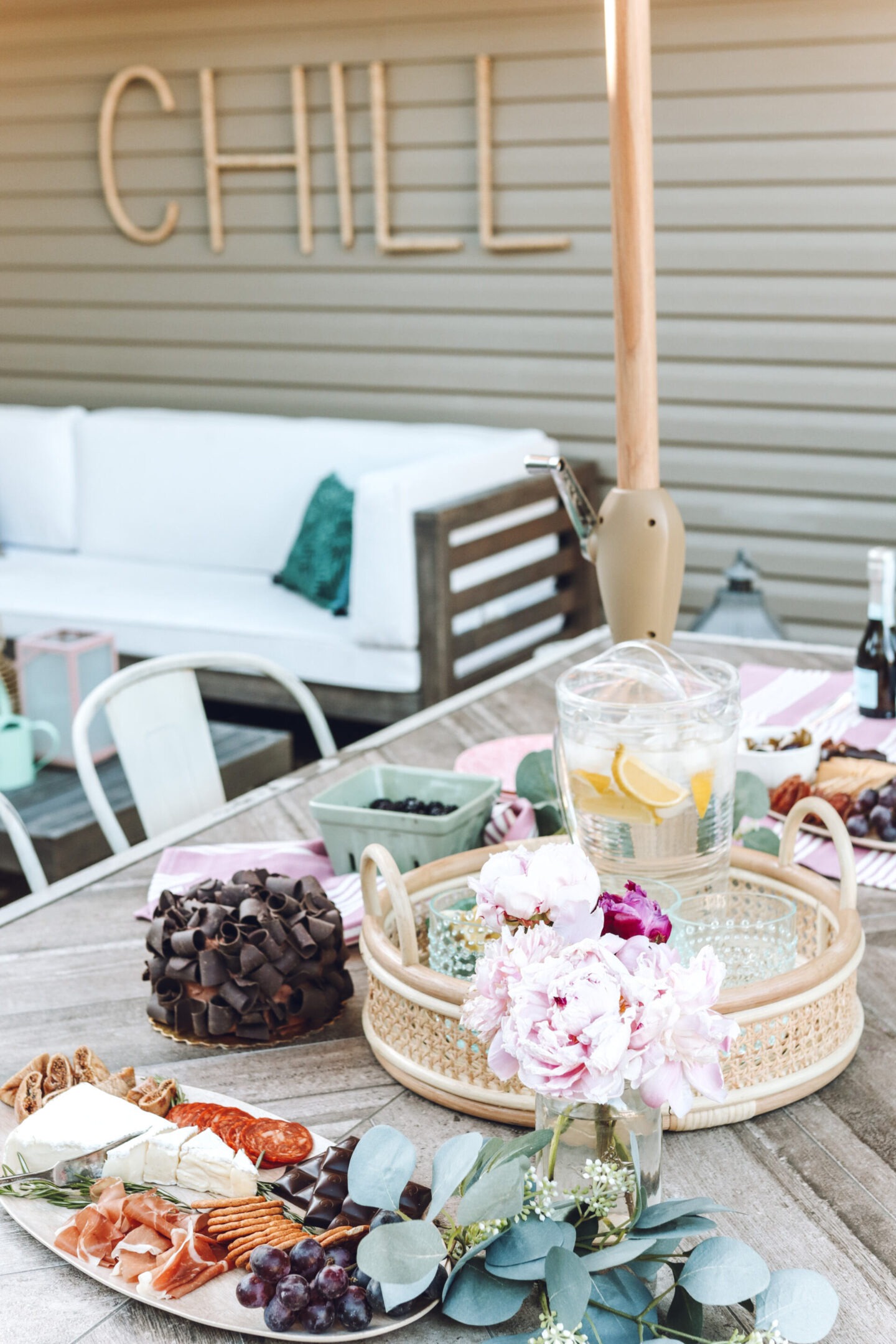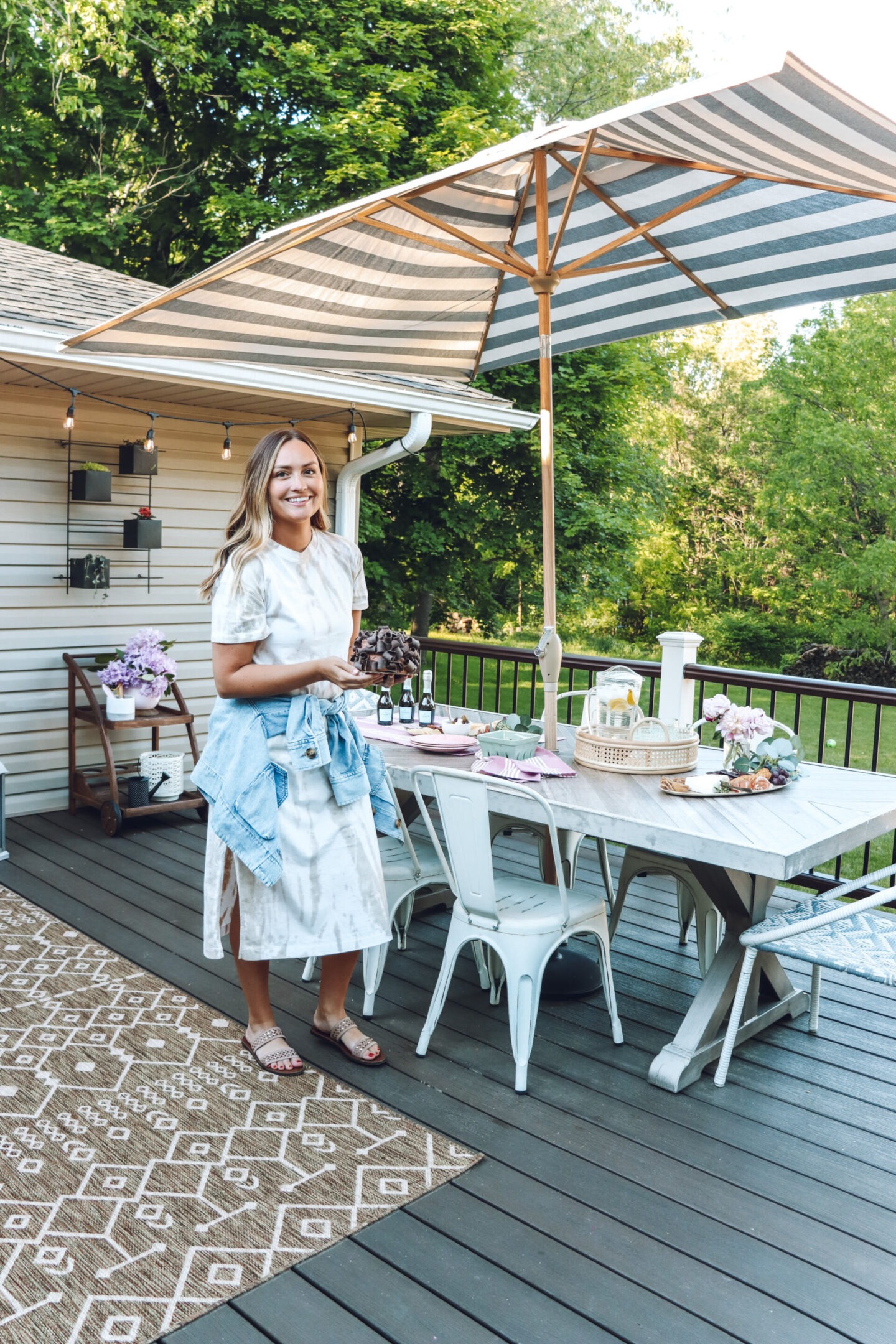 Food is the Key to Successful Outdoor Entertaining
Have a variety of snacks and drinks
A charcuterie board is one of my favorites

I love charcuterie boards because they are inviting and make people feel comfortable to dig in!
Charcuterie boards are great too because you can put them out before an actual meal or after!

A pretty cake like the chocolate one above; tastes good and looks cute on the table too
Have a pitcher of water with cups

add in lemons for a nice touch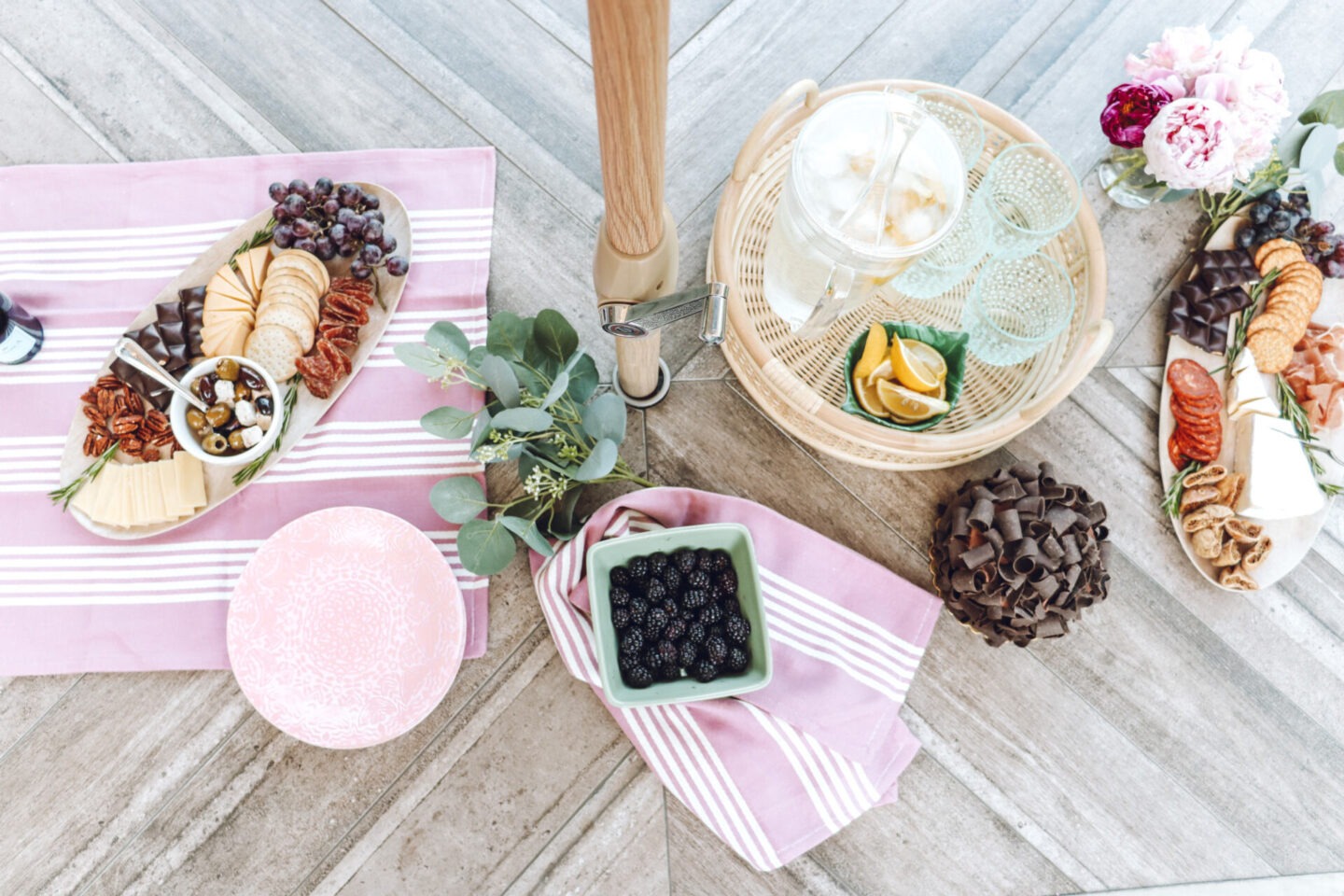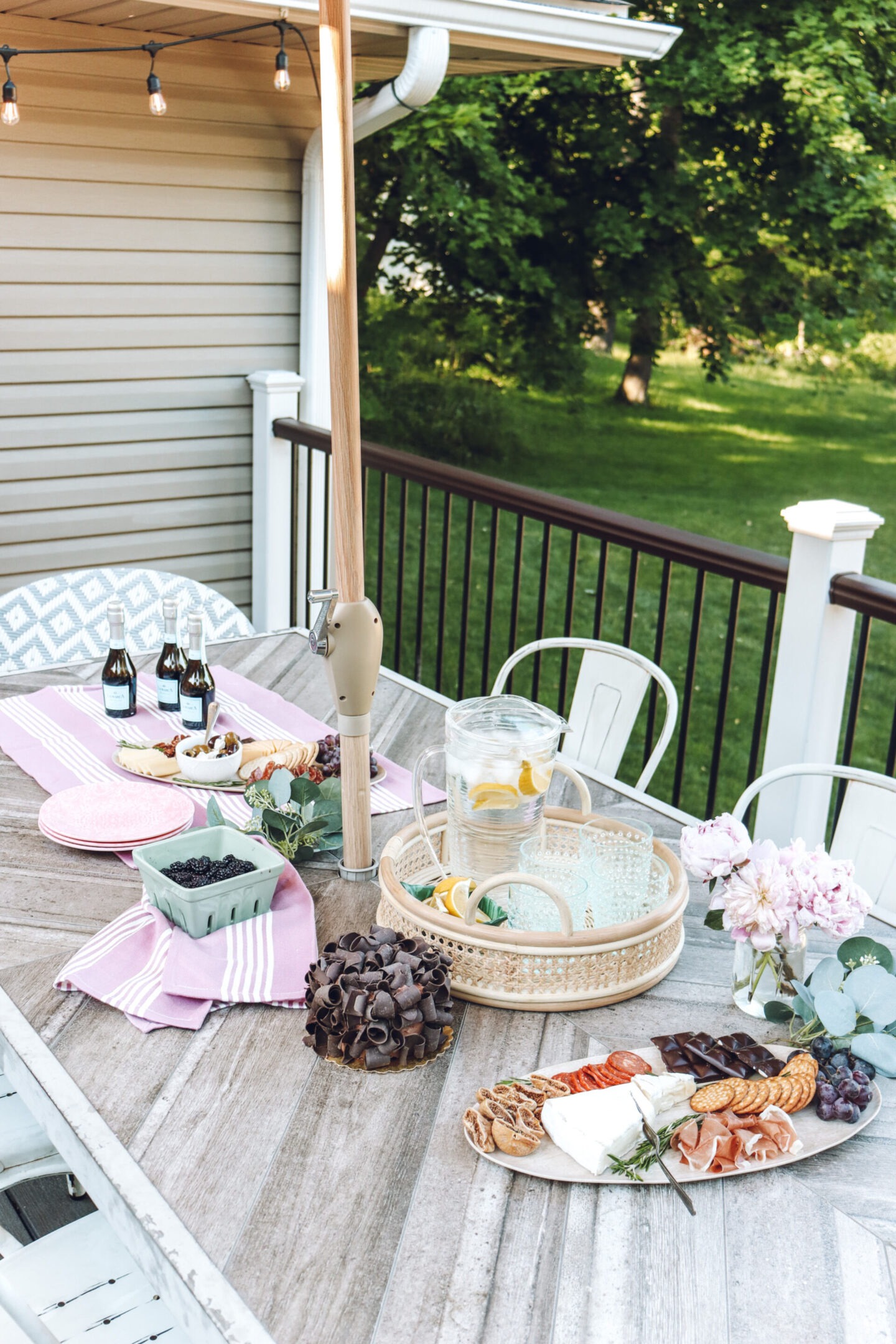 Charcuterie Board Tips
I am definitely not a charcuterie board expert. I took a virtual/zoom class with Gathered Intentional Living and I highly recommenced it. They are so helpful, informative and affordable! Use this affiliate link to access her classes. I will share a few of her tips that stuck with me; but again I definitely suggest taking one of her classes to get the full experience and expertise!
Mix colors– don't have items that are similar in color next to each other
Avoid straight lines and perfect cuts
Make your board feel approachable

let your guests know they can slice some cheese by placing a knife in it

Add fresh rosemary to elevate your board and fill in any gaps
Turkish figs are SO GOOD. That needed to be said– i'd never tried one until it was on Gathered Intentional Living's shopping list and I've been hooked ever since.