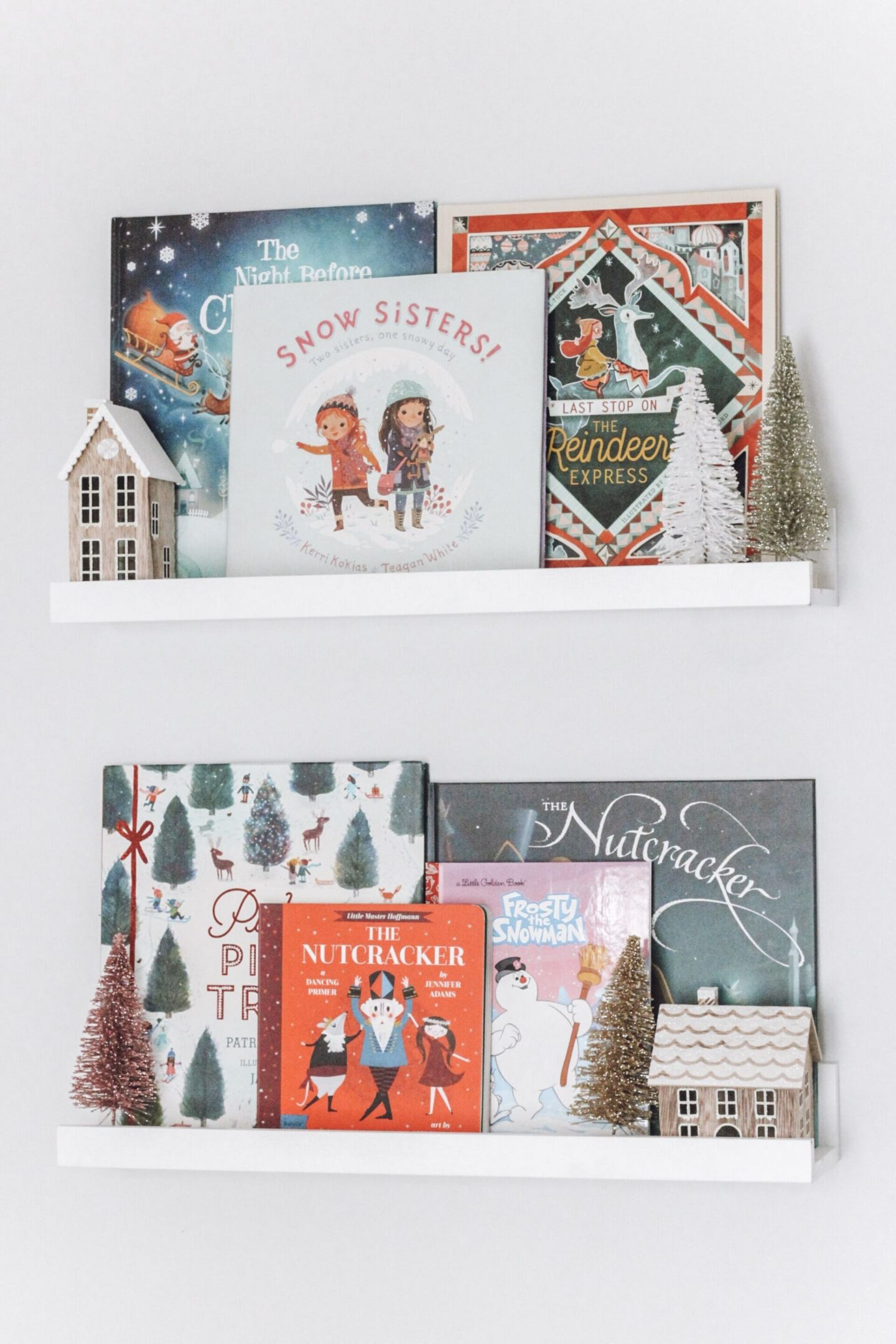 Today I am bringing you a list of our favorite shelf worthy Christmas books. One of my favorite ways to seasonally decorate is with books. I change them up for the different seasons and holidays. I also love finding new books that the kids love. This year our favorite is Snow Sisters. It's such a sweet book that embraces how even though sisters can be different they still love each other just the same.
Make your Shelf Pop
One way to really make your shelf stand out is by adding small decor pieces. I added small Christmas houses and colorful bottle brush trees. Both are from Target dollar section. Another great way to make your shelf festive is with garland.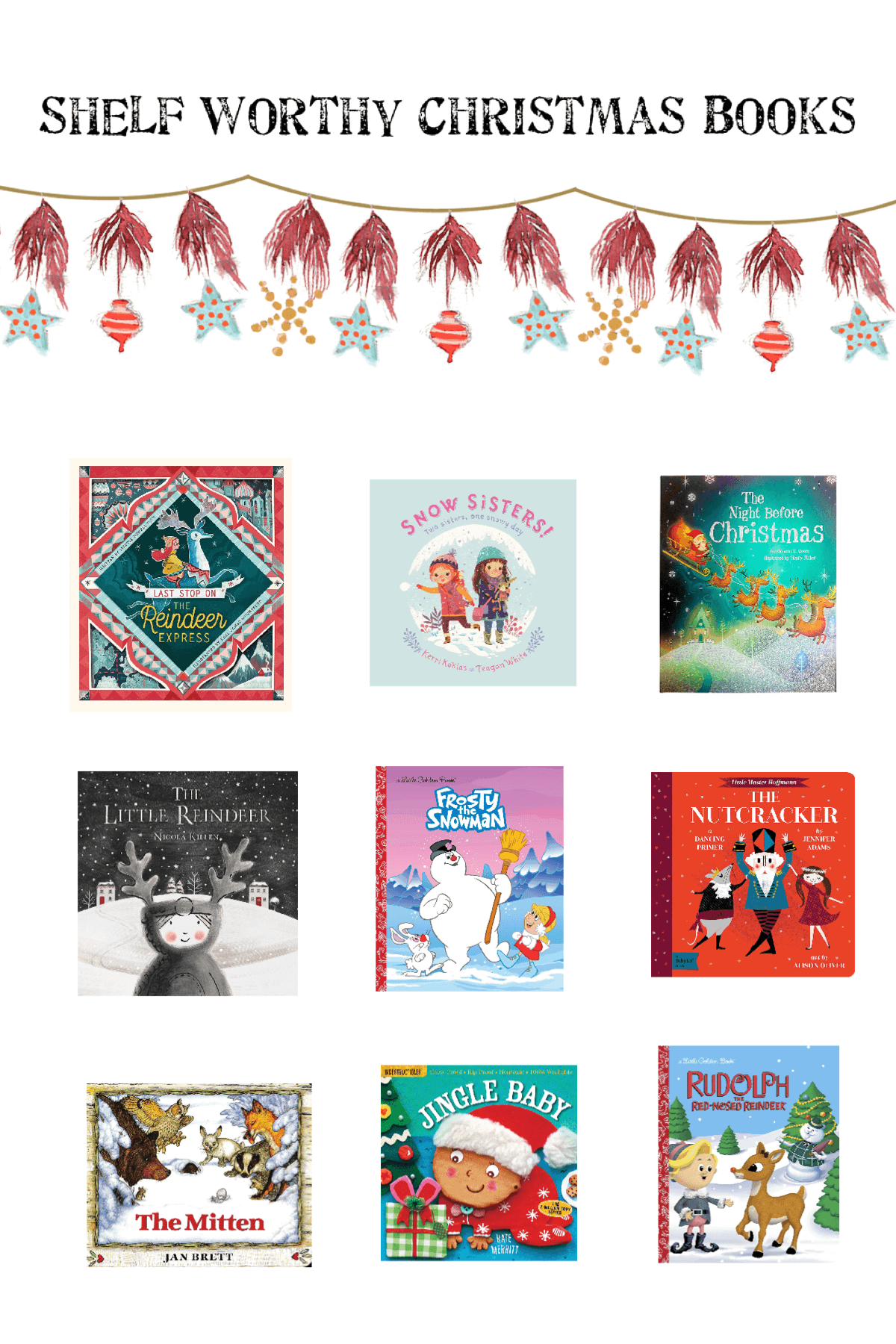 The Reindeer Express– This book has beautiful illustrations and a great story line. My oldest loves it and I do too. I read it to his class last year and they all really enjoyed it.
Snow Sisters– This is the cutest book ever! If you have girls you need this book.
The Night Before Christmas– my kids love this book, it's a perfect read for Christmas Eve.

The Little Reindeer

– this is a super cute story with fun cutouts and beautiful illustrations.
Frosty the Snowman– this is a staple Christmas book! I grew up reading it and watching the movie, thumpity thump thump thumpity thump thump..
The Nutcracker– such a classic and this is a quick version for the little ones.
The Mitten– A classic that I can remember reading growing up. I love how each page is a little hint on the next animal coming.
Jingle Baby– We love these indestructible books because they are literally indestructible and even machine washable.
Rudolph the Red Nosed Reindeer– a classic!
Tap the title to shop the book!
Not only are these Christmas books shelf worthy, but they also make great gifts. As a parent I love when my kiddos receive books as a gift. It helps grow our library and such a great alternative to a toy. Bonus: books are super budget friendly most of these options are under $10! These are all available on amazon prime so you can still get them in time for your littles or for a gift. If you do get some tag me (@teeenzy) in your shelf worthy Christmas book shelfie!