The Living Room Refresh all began with a new piece of art for the wall. Isn't it funny how one little item can get the ball rolling for an entire project!? We were at Homegoods and I spotted the Home Sweet Home picture and I knew it would look great in my living room. It was bright, clean and simple. Brightening up my living room has been something I've thought about for a while. It is such a cozy space but the big brown couch paired with a big brown ottoman just wasn't cutting it for me anymore. With young children and a baby on the way, I didn't want to get rid of our couch. It hides stains beautifully. Maybe I'll upgrade to a lighter one when my kids are older. For now, I want to keep the couch we have and just brighten up the space with other furniture pieces. Most of my furniture choices are based around the fact that we have children. I knew I didn't want a traditional coffee table. We don't need anymore sharp edges so, I was on the search for an upholstered ottoman. I found the perfect one, linked here. It's currently on sale. Now that I had the ottoman picked out I really wanted to get a large area rug. The one I found seriously transformed my living room and didn't break the bank. It is less than $200 and I got an 8×10.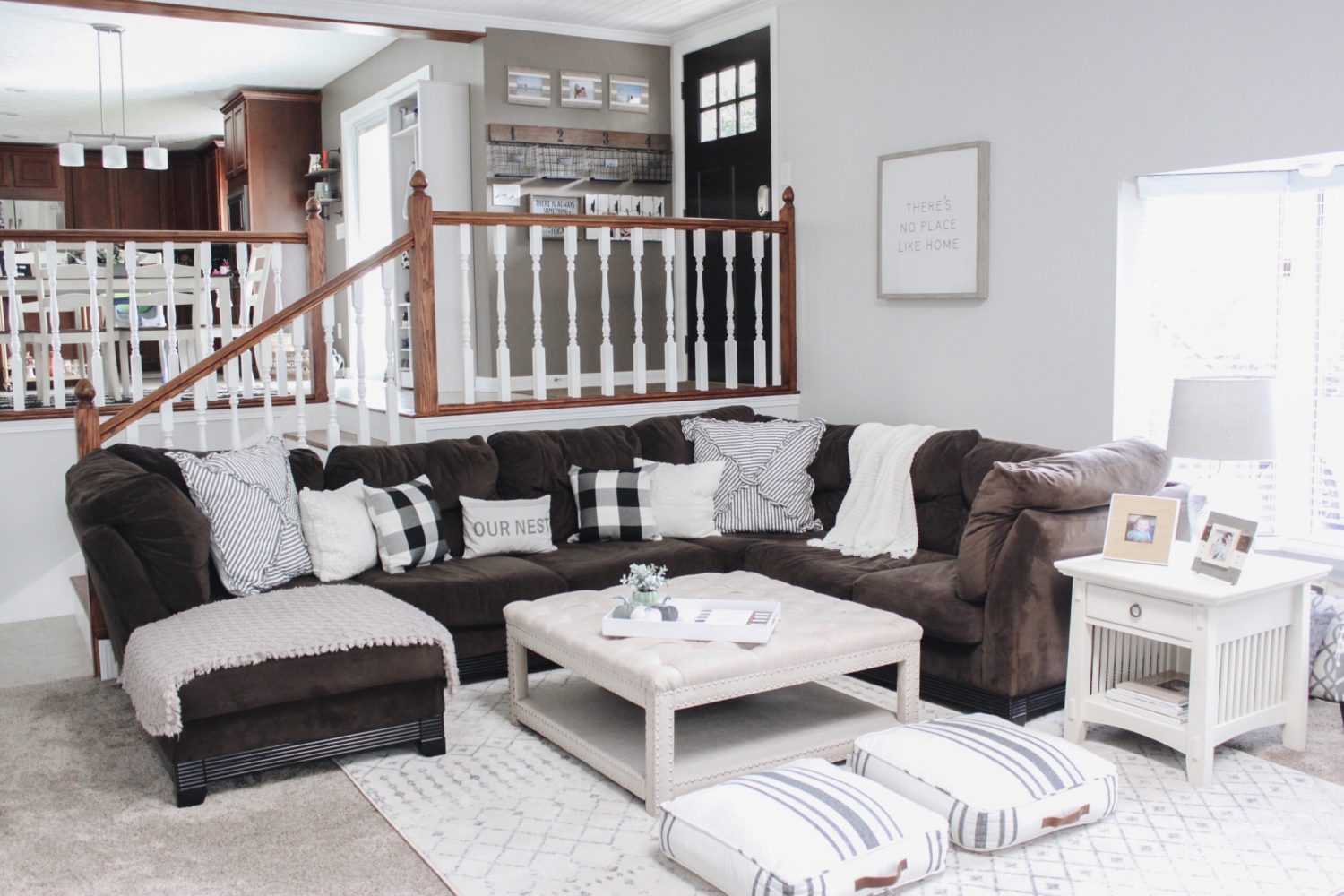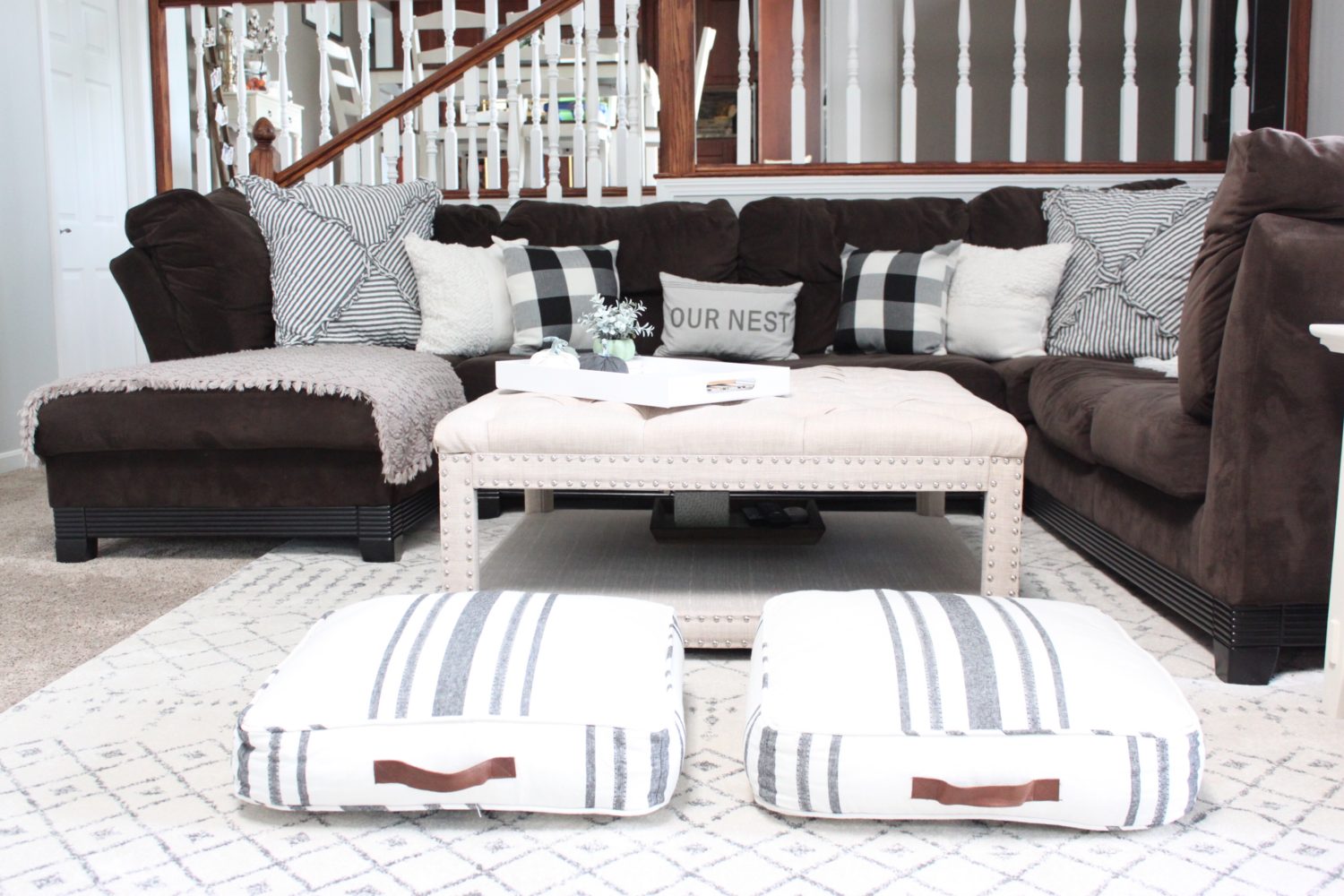 I really liked my end table but, again it was dark brown. I decided to do a little DIY. I'm not typically a huge DIY-er but I didn't need to invest in a new table so instead I bought some
chalk paint
.
I am so happy I did because it turned out perfectly. After much debate on whether or not to leave the top wood exposed and do the rest white, or paint it all white, I decided to paint it all white. I bought
Rust-Oleum Chiffon Cream
it is the exact creamy off white color I was looking for. Check out this
blog post
to see why I went with Rust-Oleum and not Annie Sloan. So happy I did, it was cheaper and went on as smooth as butter.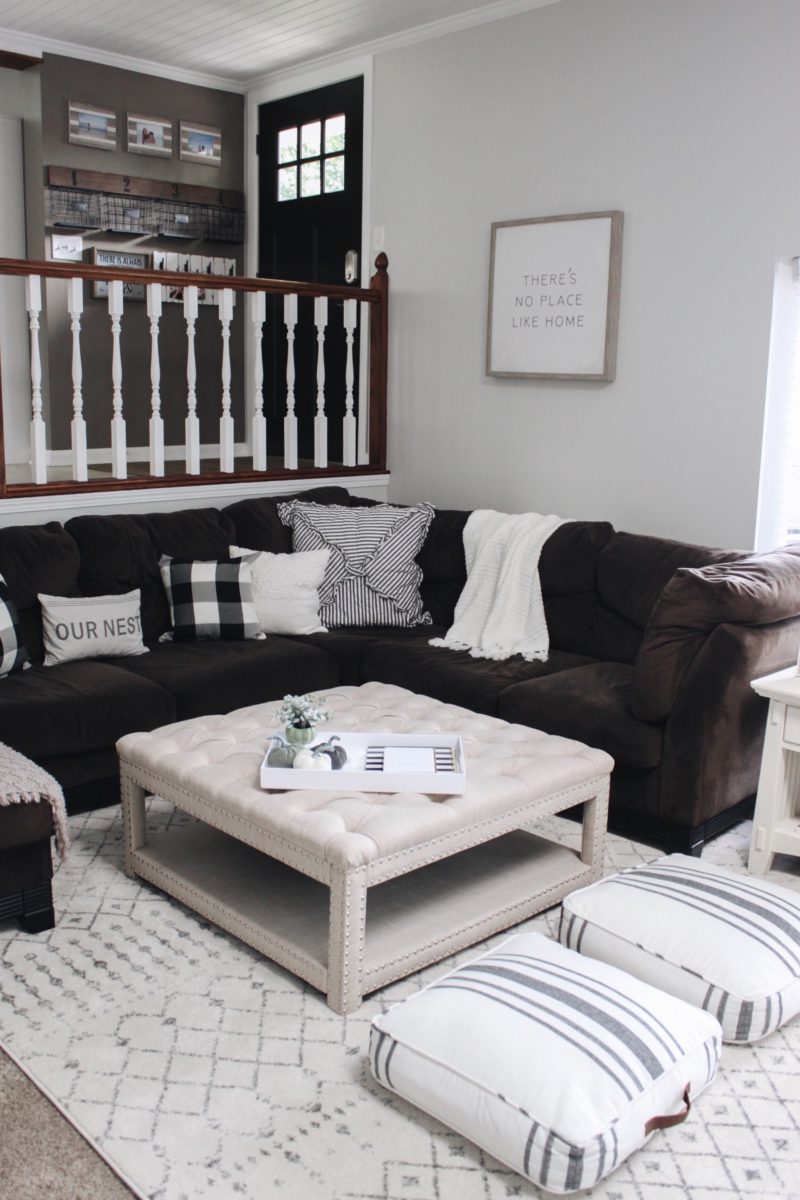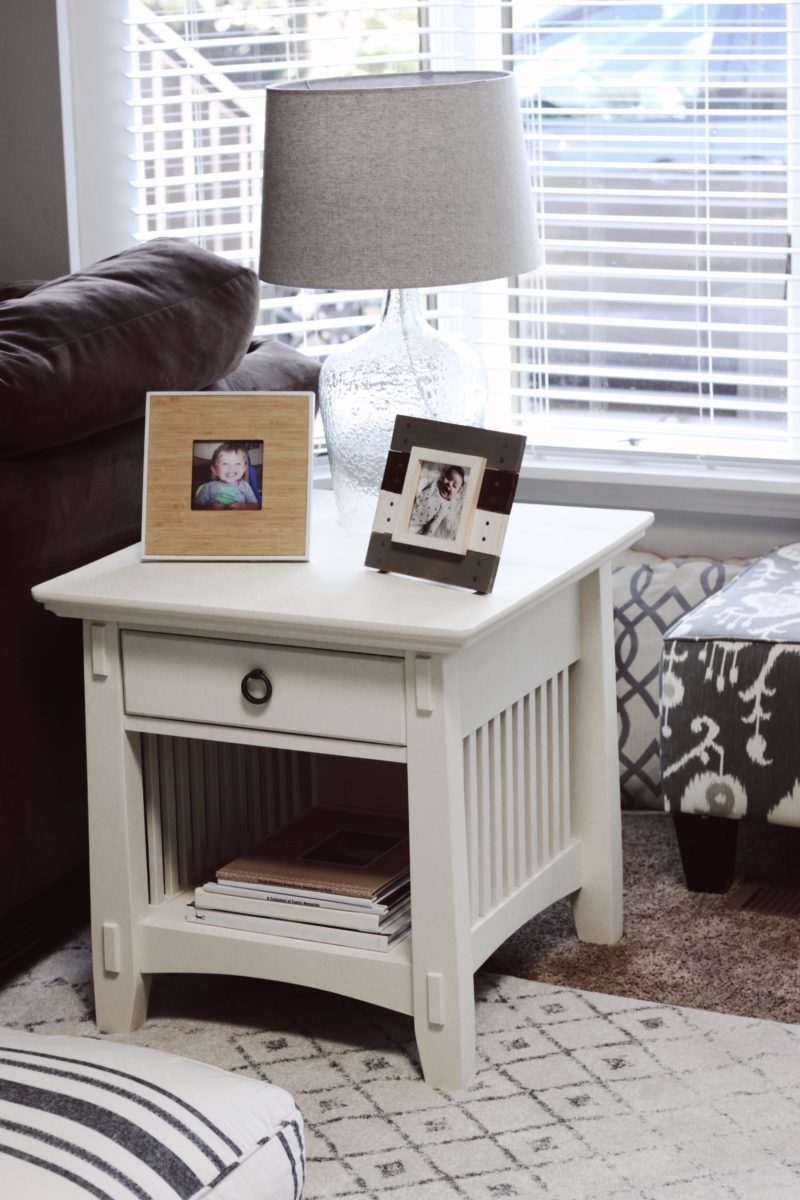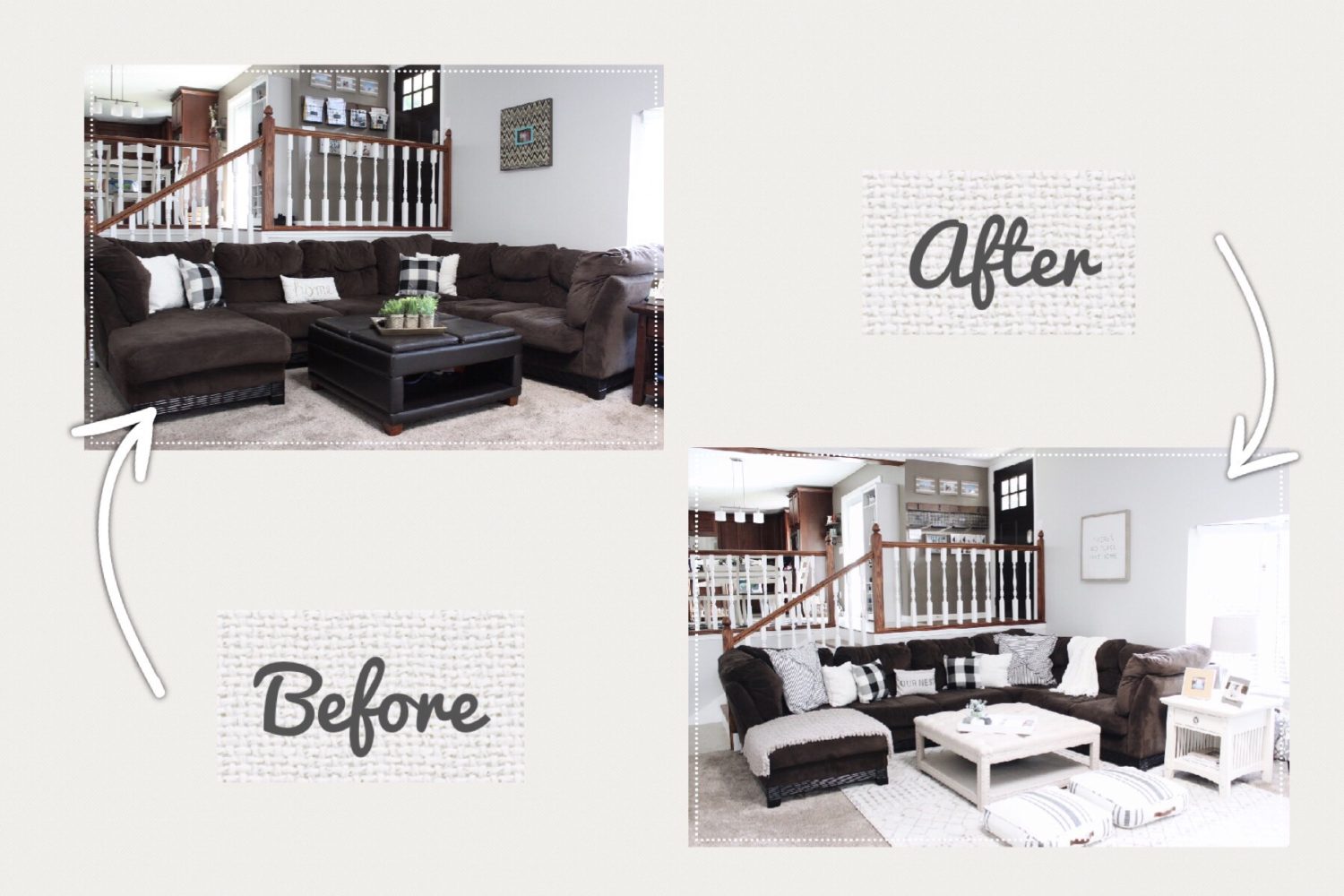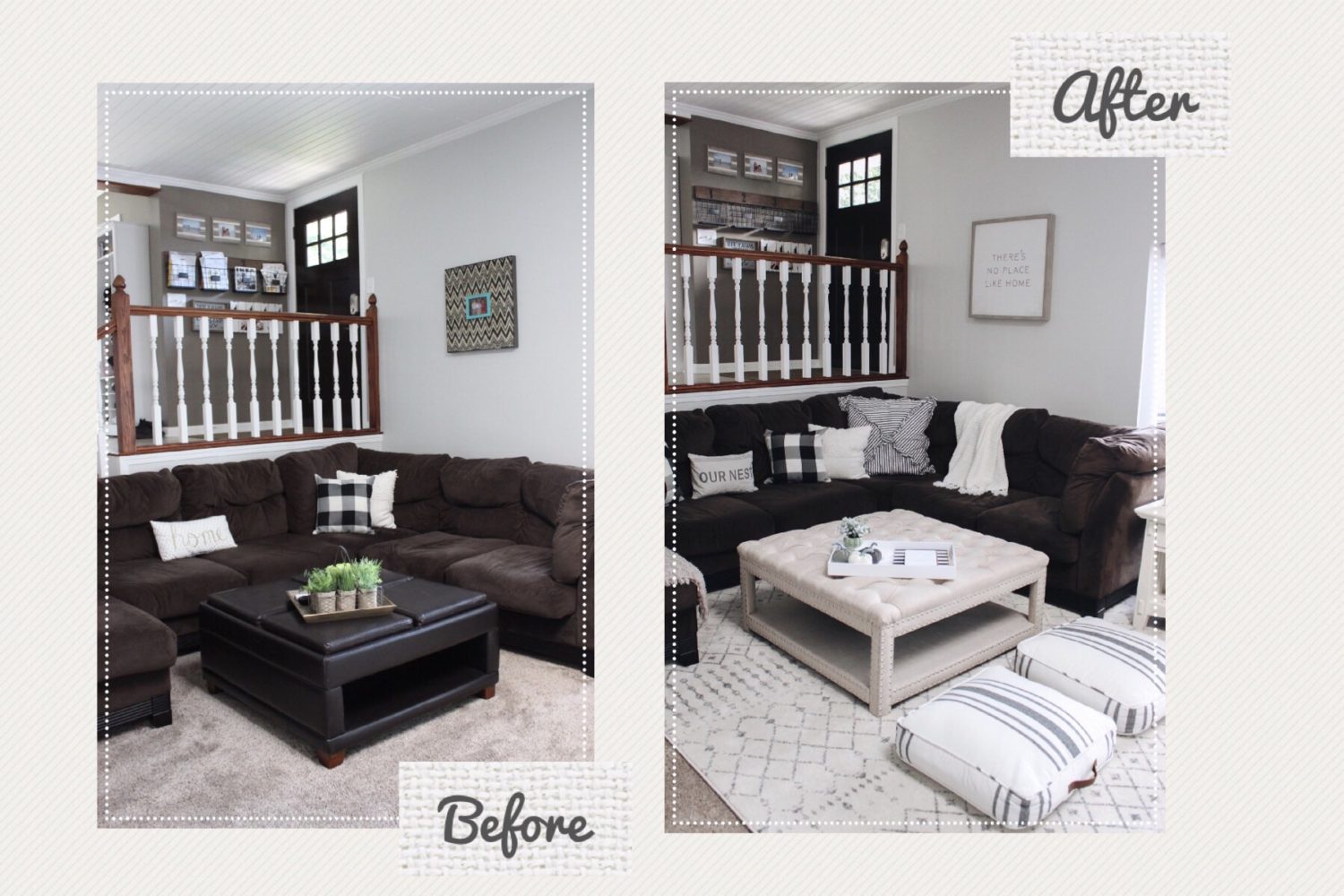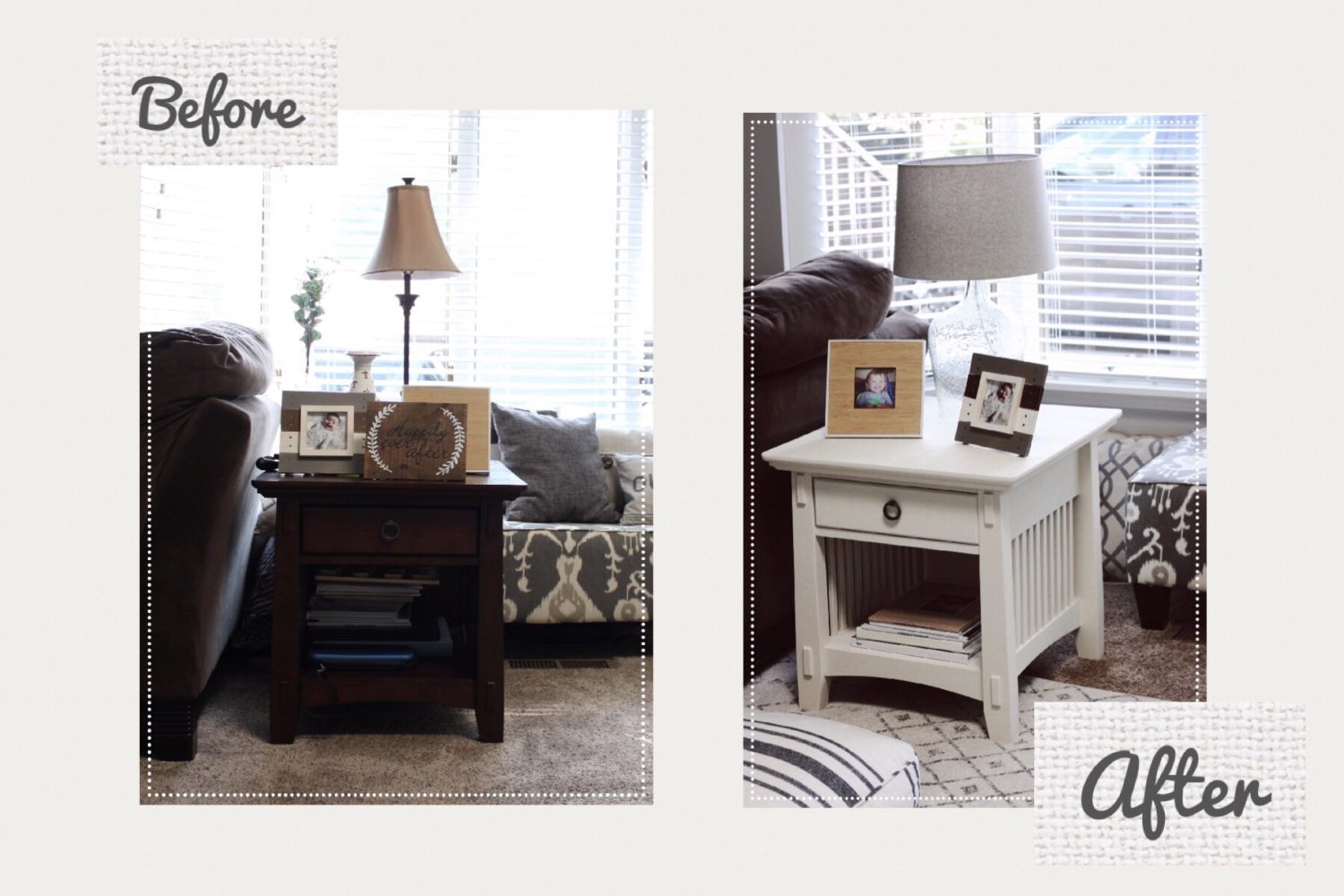 Lastly, I scooped up a few new accessories including: a new lamp, white acrylic tray, and some pieces to style on the tray. I went with a few different notebooks to stack. I am loving the stripes and marble combo. I styled it super neutral for this but, don't worry I will be sharing the fall accent pieces soon!
Well, that's basically my living room refresh. I am so happy I finally did this. The space is so much brighter and put together. I hope you enjoy.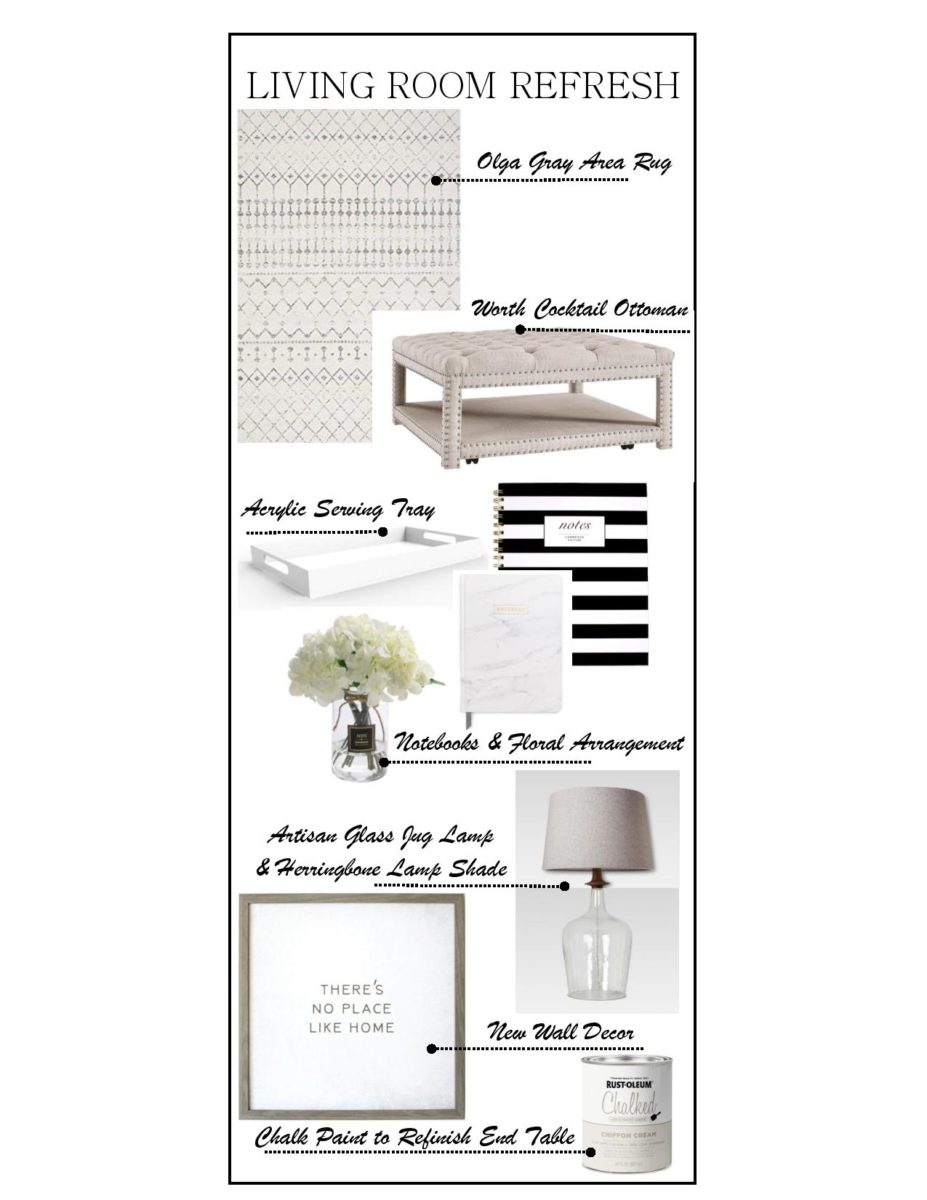 Pin for later