I love getting into the Valentine's spirit. During these drab days of winter its so important to celebrate love. One of my favorite ways to do this is by sprinkling little decor pieces throughout our home. If you're on a budget have no fear, Target dollar section is always for the win! This year I went all out for Valentine's day. So, I wanted to share with you guys.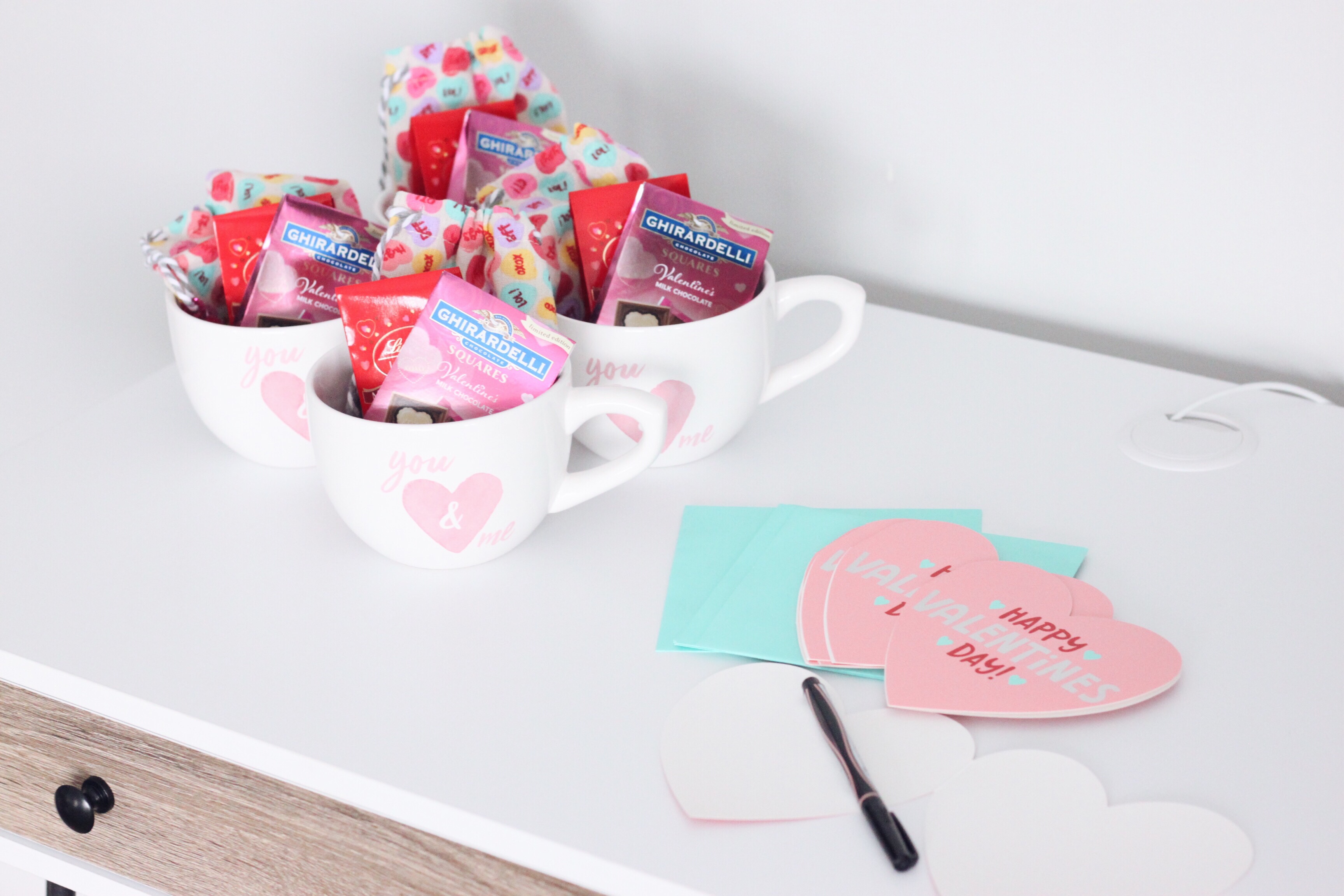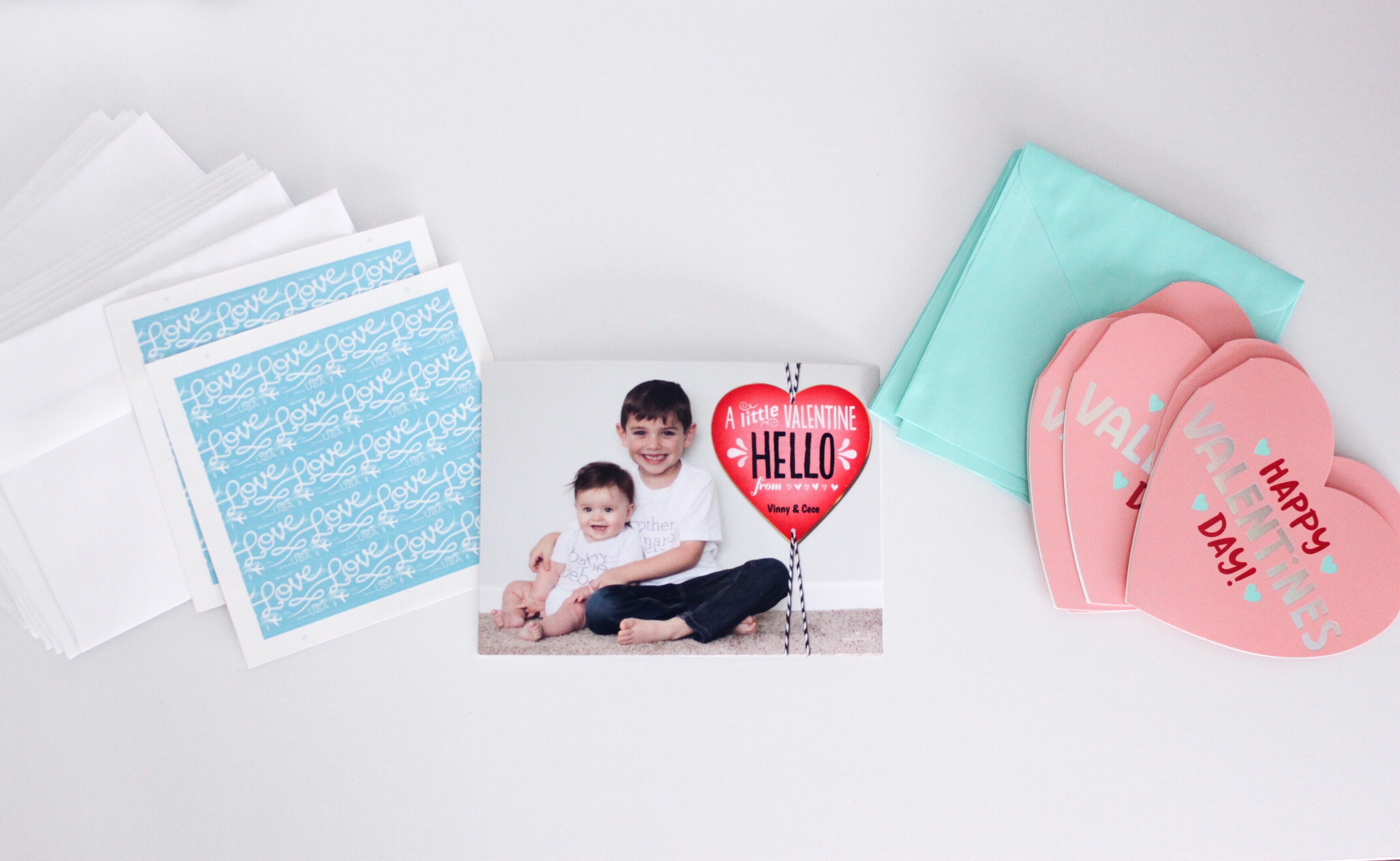 Our Photo Card Valentine (made at wal-mart)
Not only did Target dollar section help decorate my home, it also had the perfect goodies for my gals. We are getting together for dinner to celebrate Galentine's day. Of course, I can't show up empty handed. So, I put together these little mugs. Alexa and Lauren turn away if you are reading this!! Like, I've said before I love any and every reason to celebrate. I know some people can be against the "corporate holidays" and believe they were created with the sole interest of making money. This may be true but, we gotta boost the economy right?
Another great way to get into the spirit is with a fun and EASY craft. It's something you can do every year. Its actually fun to see how their little hand and foot prints change. Okay, by fun I mean totally depressing and tear worthy. PLEASE STOP GROWING UP SO FAST!! But, it's very simple you just get their prints in the shape of a heart and outline it with whatever words. I typically write "Happy Valentine's Day, the year and the kiddos name" but you could write a sweet message too.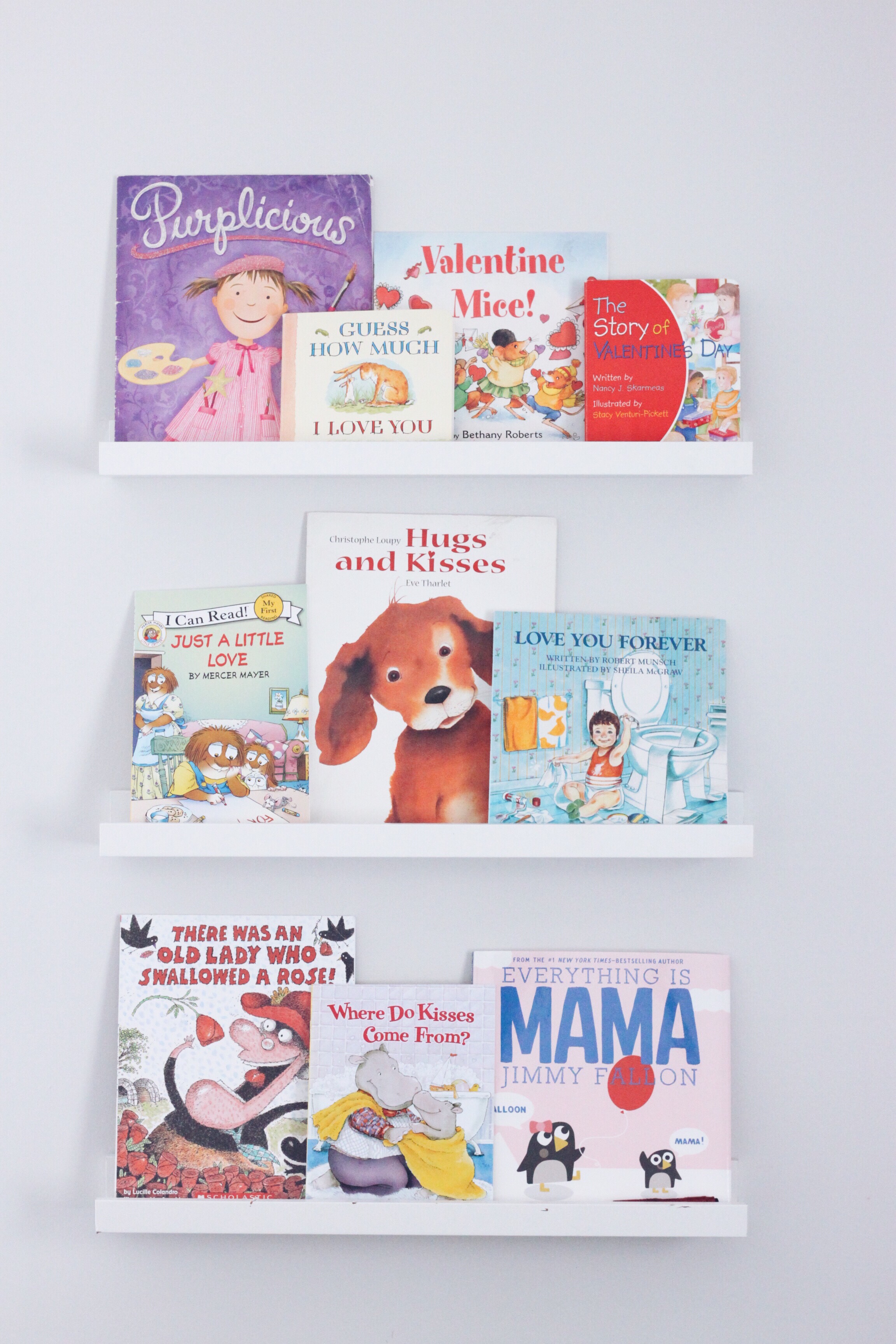 Our Valentine's Shelfie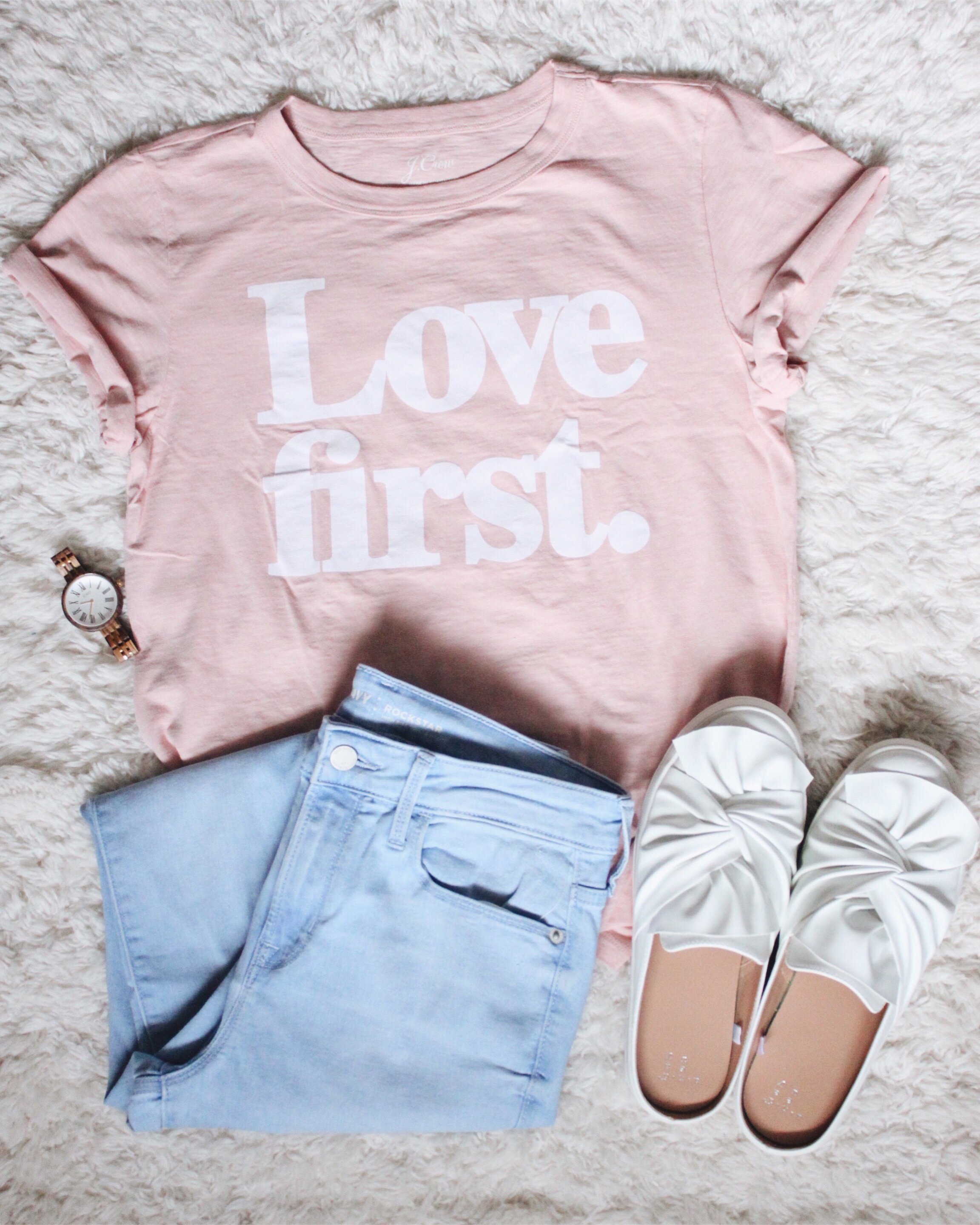 Shop this perfect Valentine's Day outfit!
Also, if you are still looking for Valentine's gift ideas check out this post. Be sure to share your favorite Valentine's traditions below.