As I write this post, I am sitting in our front living/play room looking out the window at our new front porch, it makes me so happy. Our exterior is something we've been longing to do since we purchased our home eight years ago. We've done many, many projects in our little fixer upper and when it came time to fix up our exterior I was thrilled. When you enter our home you feel cozy, warm and invited. Our exterior did not give those vibes. When choosing the finishes for our exterior home project I wanted it to match the vibe of our interior. A few design styles I love are modern farmhouse, eclectic, and cottage.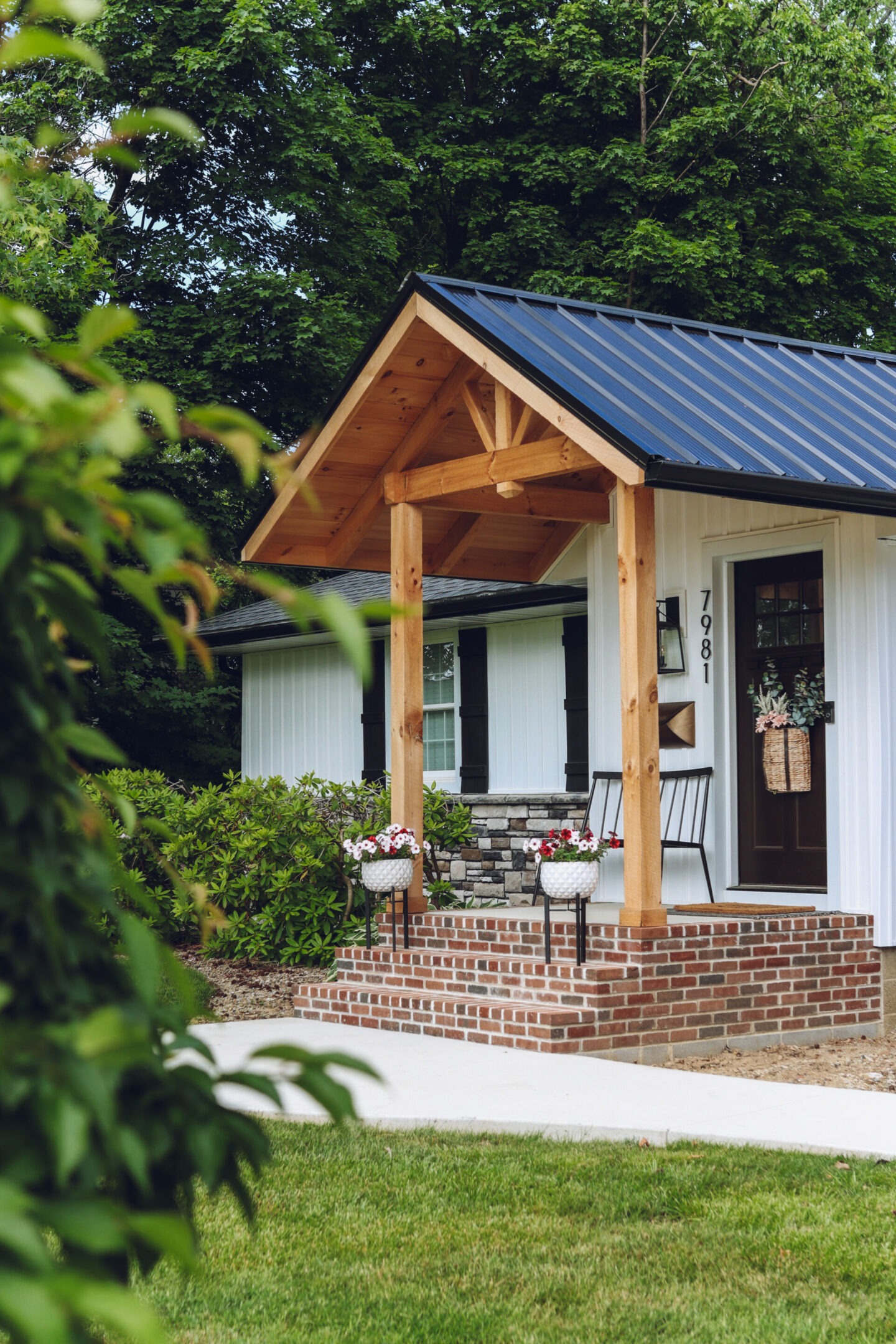 We hired AC Builders for exterior home project, they are a local Amish crew and they did AMAZING work. Nearly, two years ago I saw one of their houses being completed and loved their work. I took a photo of their sign in the yard and kept it on hand for when it was time to start our exterior. Fast forward two years later and a few other (higher) quotes later, we chose AC Builders and I couldn't be happier. They took their time, checked in with us daily and made sure it was done to our satisfaction. If you're local I highly recommend them!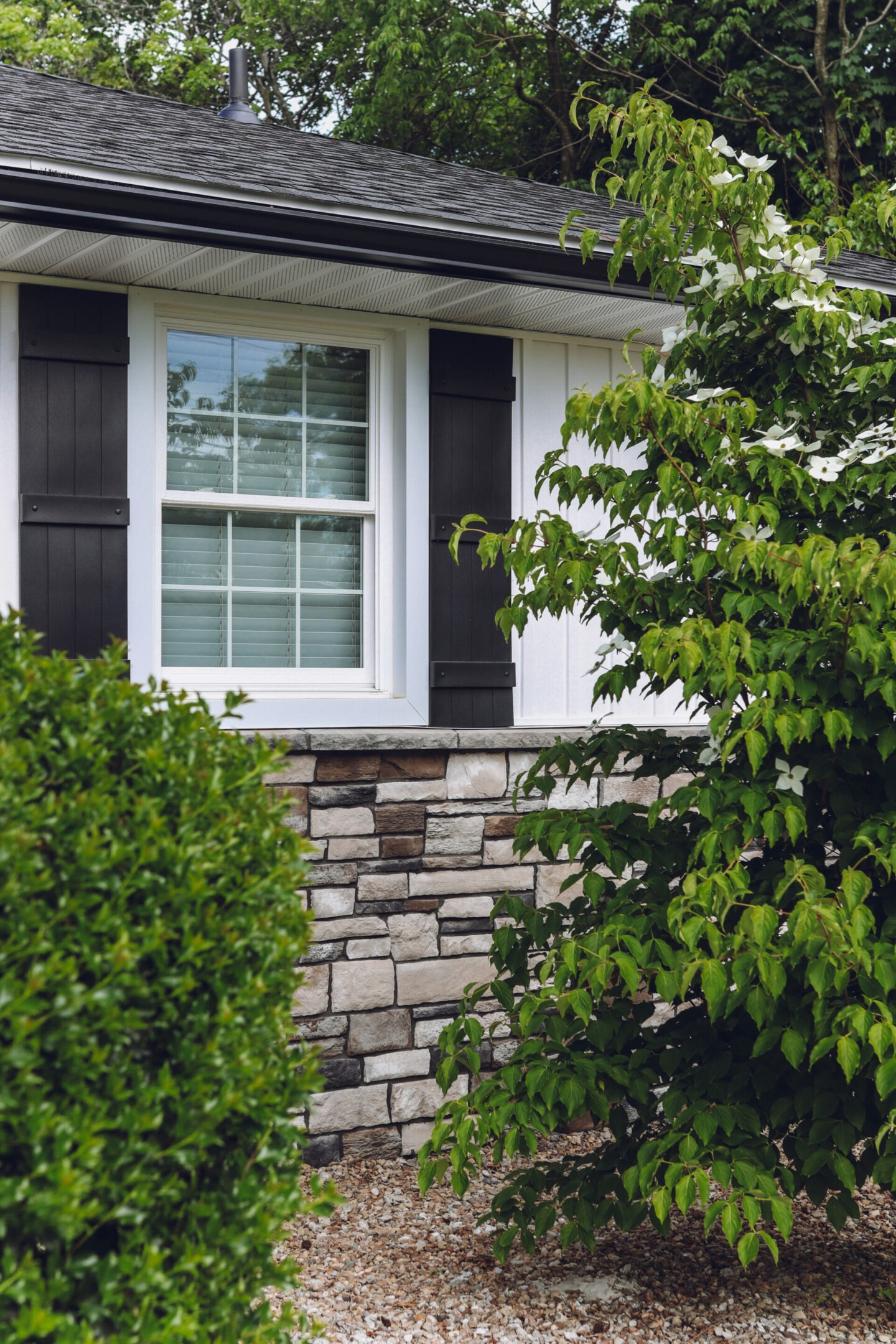 Exterior Details
Before, even finalizing the crew we were working with I made a few "mock ups" to see which siding and stone combination we liked best. Provia has a great tool on their website to do this. I've seen companies that will do it for you as well but, it is very pricey! We did a mixture of white board & batten siding, horizontal siding & stone. The stone we chose was Niagra Terra Cut with a dark grey grout.
Before & After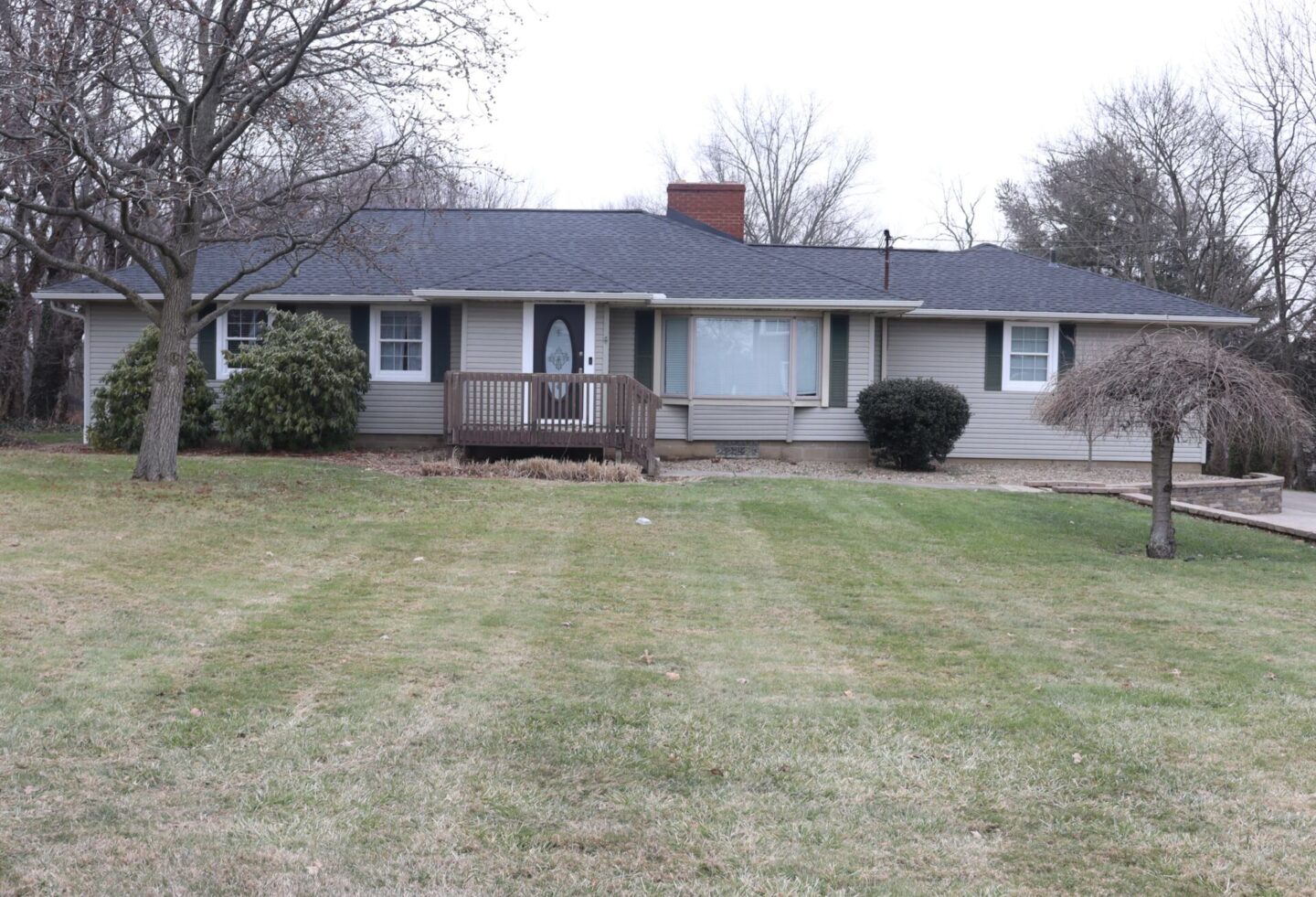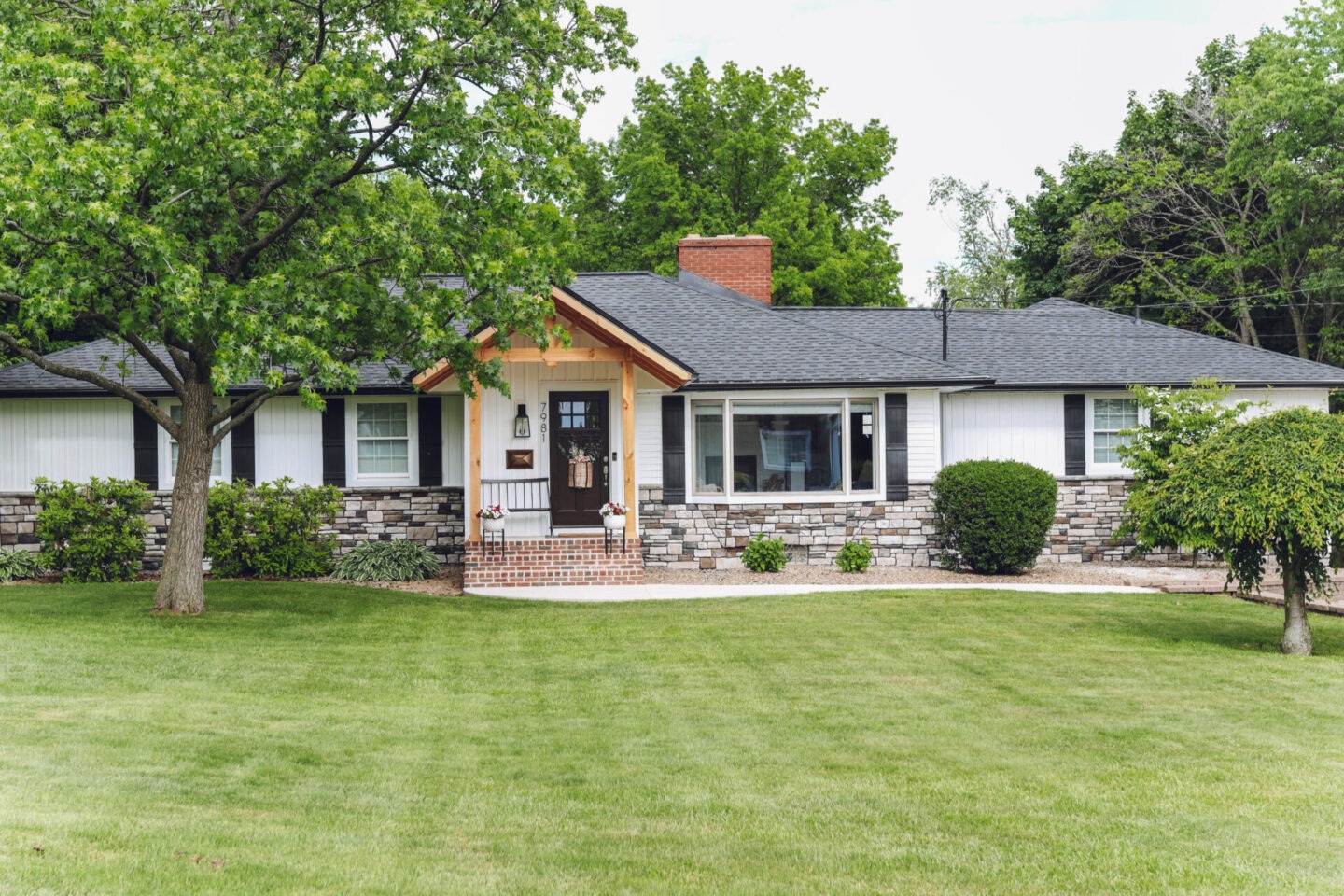 The Build Out Front Porch
I was passionate about adding on the front porch peak. Kasey took some convincing but is so happy we ended up doing it! I knew in order to dramatically change the look of our exterior we needed to add a peak. Our 1950's hip roof just wasn't doing it for me. I love the way the timber warms up our home. We saved money by using timber all the way down, rather than wrapping the base in stone.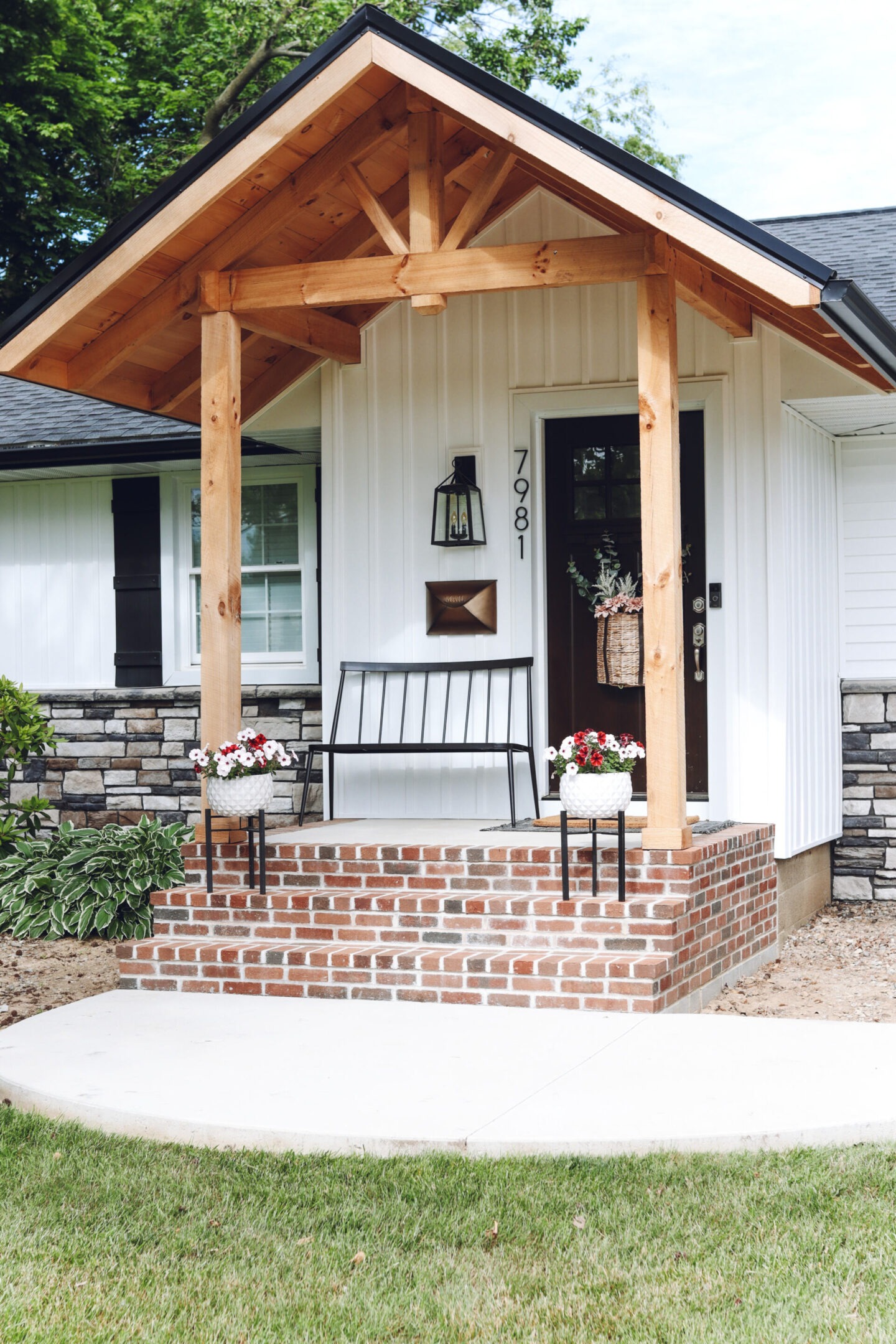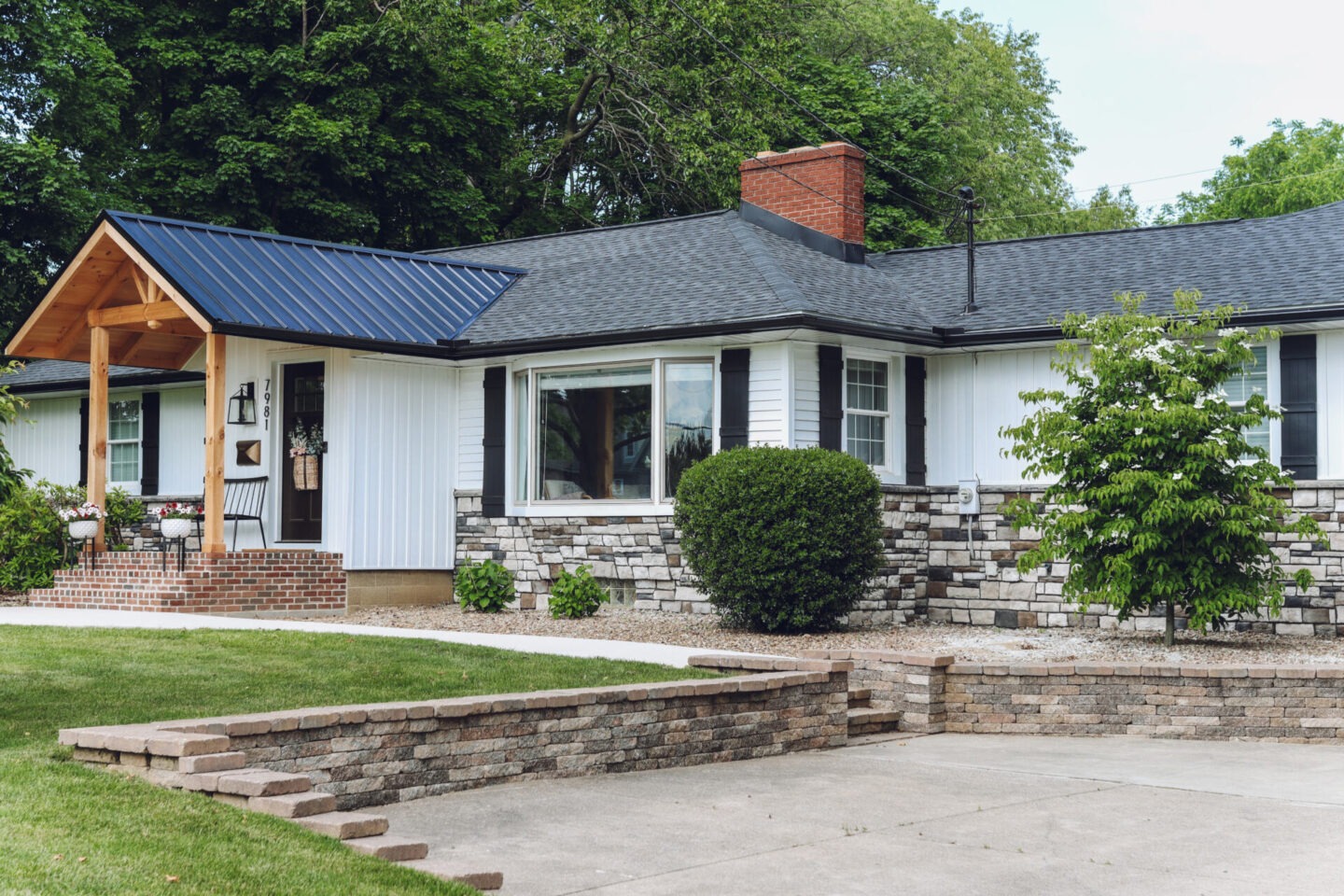 Shop The Post
I hope this post gives you some inspiration for your next exterior home project! Even if it's just sprucing up your front porch with a new rug or basket. If you're looking for more inspo, make sure to follow along with my Instagram too and check out all of our home here.